Corporate and Foundation Membership

AFIO plays a significant role in the intelligence community through its educational and outreach programs and publications, and remains committed to the importance of recruiting and encouraging the most promising intelligence-professionals-of-tomorrow within the academic and business communities. For more than 32 years, the Association has been encouraging the building of corporate membership programs to help maintain and strengthen national security and corporate interests, including economic and civic well-being.
Our Invitation to You
AFIO invites corporations, professional and entrepreneurial offices and organizations to join in the sponsorship of AFIO's educational programs and outreach publications through annual corporate membership. As a non-profit professional educational association, your corporate membership fees will be applied to AFIO's programs and publications to expand and foster a greater understanding of the role of the intelligence community and to stimulate career interests in high school and university students. All programs and events are executed under the guidance of dedicated personnel who pride themselves on creating cause-related opportunities and value for our corporate members. In this role, our objective is to help you effectively broadcast your message to intelligence professionals, researchers and academic markets, and to assist you in locating cleared personnel for the growth of your many activities in support of US Intelligence goals.
Corporations always have the opportunity to participate on a strictly anonymous basis, with all the same benefits of other categories of membership, but without any public release of their important role in AFIO
CURRENT AFIO CORPORATE and FOUNDATION MEMBERS
Recognize the importance of Intelligence and Business. Visit their websites to learn more...and Join Them at AFIO
PLATINUM MEMBERS
Anonymous - 1
________________________________
GOLD MEMBERS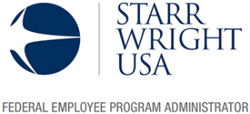 Starr Wright Insurance Agency • Starr Wright USA • Federal Employee Program Administrator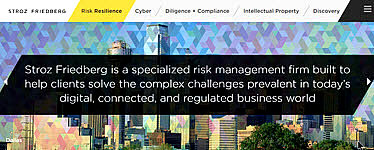 Stroz Friedberg
Risk Resilience, Cyber, Diligence + Compliance, Intellectual Property, Discovery

________________________________
SILVER MEMBERS


Daniel Morgan Graduate School of National Security Studies

________________________________
BRONZE MEMBERS
Anonymous - 1


The Institute of World Politics, Washington, DC

New Jersey City University
College of Professional Studies
Professional Security Studies Department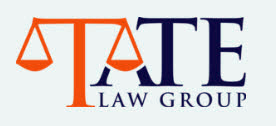 Tate Law Group LLC
Tate Law Group, LLC is a leader in the local, state and national trial bars. The firm was founded by Mark Tate in 2007, and successfully helps injured plaintiffs obtain justice through civil litigation.
"Whether your company is Fortune 500 elite or a small corporate enterprise seeking a respected position in the business world, an AFIO connection provides a productive source of information that can stimulate your business or foundation activities."
Download...

Corporate / Foundation Membership Packages Chart

Complete Corporate / Foundation Membership Chart AND Application
To join AFIO,
or subscribe to our publications,
start HERE.
Current Members:
*Online Renewal*
or
"Change of Address
or New Email Info"