---

---

JUST PUBLISHED
FOR 2023

Be informed on career opportunities in the U.S. Intelligence Community

Intelligence as a Career - with updated listings of colleges teaching intelligence courses, and Q&As on needed foreign languages, as well as the courses, grades, extracurricular activities, and behavioral characteristics and life experiences sought by modern U.S. intelligence agencies.

AFIO's popular 47-page booklet reaches thousands of high school, college students, university guidance offices, and distributed in classes teaching intelligence, to help those considering careers in the U.S. Intelligence Community.

This is the all new fifth edition.
The publication is also popular with University Career Guidance Centers, professors and academic departments specializing in national security, and parents assisting children or grandchildren in choosing meaningful, public service careers.
This booklet is provided online as a public service from the generosity and efforts of AFIO board, volunteer editors/writers, donors, and members. We thank all for their support which makes this publication available.

Careers Booklet (new 2023 Fifth Edition) can be read or downloaded here

---

Intelligence Community - Fourteenth Year in a Row
One of the Best Places to Work in the Federal Government
and now ranked at #3 in 2022

For the 14th consecutive year, the Intelligence Community (IC) has been named as one of the "Best Places to Work in the Federal Government." The IC ranked fourth overall among large federal agencies with more than 15,000 full-time permanent employees. The Partnership for Public Service (PPS) compiled the 2022 rankings and presented the awards during a ceremony today in Washington, D.C. Dustin Gard-Weiss, Deputy DNI for Policy and Capabilities, and Sherry Van Sloun, Assistant DNI for Human Capital, accepted the award on behalf of the IC.

"What makes the IC the Best Place to Work from my perspective, is the extraordinary people who show up every day, ready to solve some of the most vexing and important challenges we face in the world," said Director of National Intelligence Avril Haines. "I also realize, however, that we need to support those extraordinary people and we will continue to work to make their lives and the environment that they work in one that allows them to realize their enormous potential." The "Best Places to Work" rankings provide insight into employee satisfaction across several key workplace categories including innovation, recognition, and work-life balance. The results are based on data from the Office of Personnel Management's Federal Employee Viewpoint Survey, as well as responses collected by several federal agencies that surveyed their employees during the same time period last year. PPS is a non-profit, nonpartisan organization that aims to revitalize the federal government by transforming the way government works and inspiring a new generation to serve. For more details, visit: bestplacestowork.org.

---

Getting a Security Clearance: Questions and Answers about what they are, how they are conducted,
how you can qualify, how long they take, and what can put them in jeopardy.


Two valuable booklets are now available

The Security Clearance Process: Answers to Frequently Asked Questions - by the Congressional Research Service, UPDATED Sept 2016- [PDF]

Security Clearances - FAQs - ClearanceJobs.com / DICE - [PDF]

Other articles of interest:

6 Degrees Everyone Thought Were Useless (But Are Actually Pretty Handy) by David Brown
Just because you lack a degree in electrical engineering doesn't mean you can't get a great job in the intelligence community. - Clearance Jobs

Why a 1099 Form May Be Your Security Clearance Savior by Sean Bigley
With debt and a security clearance, there is one crucial step you shouldn't overlook: a review of your tax records. - Clearance Jobs

Security Policy, Progress and Reform Q and A by Chandler Harris
One of the industry's leading security experts shares his thoughts on continuous monitoring, the National Background Investigations Bureau, and more. - Clearance Jobs

Visit Clearance Jobs here.

Cannot open some or all of these PDFs? It can mean your PDF viewer is out-of-date.
Use this link to update your viewer to the latest version.

---

CIA and FBI Career Advertisements. Click image to visit career webpages.

Discover the CIA: Your Nation is Counting on You
It only takes one new piece of foreign intelligence - and everything can change in an instant. Get a sneak peek at what it is like to work at the CIA, and discover how you can play a role in protecting our nation. Learn more about clandestine careers and other career opportunities with the CIA. Click image above to view June 2020 advertisement. Runs 1 minute.

---

---

Cyber Security, Public Administration Education and Careers

Cybersecurityguide.org is a community resource for those exploring educational and professional opportunities in the field of Cybersecurity. In addition, the site offers a wide variety of cybersecurity resources curated by educational experts. They are physically located at 1428 Tintern Ln, Saint Augustine, FL 32092 if you wish to write to them.

US Institutions offering Masters Degrees in Public Administration - This Masters of Public Administration Online Guide allows you to search over 500 different accredited Masters of Public Administration degrees online or on-campus and learn how you can engage in a career in the public sector, within government, at non-profit organizations, or within the public or private public administration industry. The MPA is a growing degree for current Bachelors degree graduates that are looking to advance their career. Get started using the below quick navigation to find an MPA program.

---


Silent Professionals— Security positions ideal for those making the transition to civilian life using the skills gained in military service, law enforcement, or the Intelligence Community.

---

CAREERS: CIA recruitment videos.

Click here, or image above, for Video #1

CAREER OPPORTUNITIES:


[IMPORTANT: AFIO does not "vet" or endorse research inquiries, career announcements, or job offers. Reasonable-sounding inquiries and career offerings are published as a service to our members, and for researchers, educators, and subscribers. You are urged to exercise your usual caution and good judgment when responding, and should verify the source independently before supplying any resume, career data, or personal information.]

---
Training Ideas:
Intelligence Community Jobs and Language Learning Opportunities: In classes here in the U.S. or abroad, or on your own. Some sources -

Middlebury-Monterey Language Academy- offers top-quality summer language immersion - for middle and high school students - Arabic, Chinese, Portuguese, Spanish, French, Russian, Italian, Japanese and German.

Monterey Institute of International Studies - special total immersion summer and winter classes in Arabic, Mandarin Chinese, French, Russian, and Spanish.

Lingua Service Worldwide, 800-394-5327, is based in Connecticut and represents more than 60 language schools around the globe. The company regularly visits schools to monitor performance, and provides applicants with contact info for former students.


LanguageCourse.net 800-613-6345, based in Barcelona, lists more than 400 schools worldwide. Schools are given star ratings by former students, and there's an online forum with uncensored reviews. The schools must be accredited and must have been in business for at least three year.

Atlanta International Language Institute - based in Atlanta, GA, teaches in group or private classes over 60 languages, including Afrikaans, Amharic, Arabic, Armenian, Bambara, Bamanankan, Belarussian, Bengali, Berber, Bosnian, Breton, Bulgarian, Cantonese, Chinese (Mandarin), Czech, Danish, Dutch, Estonian, Farsi, Finnish, French, Fujian, Georgian, German, Greek (Modern), Hebrew, Hindi, Hungarian, Italian, Japanese, Kazakh, Korean, Kyrgyz, Lao, Latvian, Lingala, Lithuanian, Malaysian, Malay, Mandi, Mongolian, Norwegian, Polish, Portuguese, Punjabi, Romanian, Russian, Serbo-Croatian, Slovak, Spanish, Swahili, Swedish, Taiwanese, Thai, Turkish, Ukrainian, Urdu, Uzbek, Vietnamese, Wolof and Yoruba.

Intelligence Community Jobs for Students -

Central Intelligence Agency - https://www.cia.gov/careers/student-programs/

Defense Intelligence Agency –https://www.dia.mil/Careers-Opportunities/Students/

Federal Bureau of Investigation - https://www.fbijobs.gov/

National Geospatial-Intelligence Agency - https://www.nga.mil/careers/Your_Career.html

National Security Agency - https://www.nsa.gov/careers/index.shtml

Office of Naval Intelligence - Naval Careers - How to Start

NOTE: Deadlines for summer internships in the Intelligence Community are in the fall (October and November) for the following summer.


OPPORTUNITIES FOR CURRENT STUDENTS
The members of the Intelligence Community (IC) offer high school and college students a variety of temporary employment opportunities, including paid internships and co-operative education programs. Such programs allow interested students to experience first-hand what it is like to work in the IC and if it is a "fit" for them. At the same time, the IC agency is able to evaluate the students' work performance and consider them for permanent employment upon graduation.
In addition, many IC agencies offer scholarships or fellowships, some of which provide a salary and full government benefits as well as tuition and other educational expenses. Interested students should consult the Student/Special Programs web page at the various agencies to learn exactly what programs each offers.


TEMPORARY EMPLOYMENT OPPORTUNITIES
You can contribute to the work of the nation before you graduate as most of the IC components offer summer internship programs and some offer internships during the academic year. Some of the IC components also offer co-operative education programs which are formal programs linking a student's major with relevant work experience. Most of the co-op programs are for college level students, however the National Security Agency does have a high school co-op program. Interns and co-op students engage in substantive and meaningful work assignments, while earning a competitive hourly wage and gaining valuable practical experience. Competitive is particularly keen for these programs with application deadlines six to nine months in advance of the period in which you wish to work. Applicants are expected to meet the same employment standards as permanent employees. Applicants must be U.S. citizens and should have a strong academic record (GPA of 3.0 or better). Foreign language skills, previous study or residency abroad and military service are pluses. Outstanding interpersonal and communication skills are essential. Some agencies require medical examinations and/or polygraph examinations as well as a background investigation. Some agencies also offer unpaid internships.
In addition to the above, the institutions listed in AFIO's latest version of our Careers in Intelligence booklet are those places which have offered or currently offer courses in intelligence and security subjects. (Because curricula vary and change from year to year, the list is not definitive.)

---

---

FBI HONORS INTERN PROGRAM
We're Looking for a Few Good Students

American Military University - An Intelligence Education Wherever You Are!
________________________________________

New Jersey City University - Professional Security Studies Department
________________________________________

________________________________________
Visit their website to locating those important Hiring Events for those who hold active security classifications.
Upcoming TechExpo Top Secret Hiring Events - Active Security Clearance Required
Full information available at www.TechExpoUSA.com
________________________________________
www.DefenseTalent.com Operates an online job board for the defense, aerospace and homeland security industries
---
Careers in Intelligence
The following listings are jobs with federal agencies and corporations in or supporting the U.S. intelligence community.
---
OTHER AGENCIES AND GROUPS PROVIDING CAREER OPPORTUNITIES
IntelligenceCareers.com
https://www.intelligencecareers.com
Find more than 650+ jobs online at anytime on this splendid intelligence career & intel career transition site, filled with plum positions for or about: analysts, cybercrime, COMINT, COMSEC, direct support to intelligence efforts around the world, ELINT, engineering, IMINT & Imagery, INFOSEC, linguistics, mathematicians, policy development, technology, and just about any career requiring a security clearance and a whole lot that don't.
A sample of the kinds of organizations that you'll find offering opportunities: ACS Defense, Boeing & Boeing Satellite Systems, CACI, IntelData, Lockheed Martin, the NSA, SAIC, Sytex Inc., the U.S. State Department, and U.S. Investigations Services (USIS).
---
To join AFIO,
or subscribe to our publications,
start HERE.
Current Members:
*Online Renewal*
or
"Change of Address
or New Email Info
---
Connect With Us
---
Federal Agencies


Office of the Director of National Intelligence

Central Intelligence Agency

National Security Agency

Federal Bureau of Investigation

Defense Intelligence Agency

National Reconnaissance Office (Career openings via DOD)

Department of Energy

Department of State

Treasury Department, Office of Intelligence Support and U.S. Secret Service

Army Intelligence

Naval Intelligence

Air Force Intelligence, Surveillance, and Reconnaissance

Marine Corps Intelligence

National Geospatial-Intelligence Agency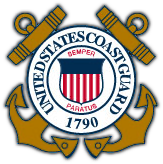 Coast Guard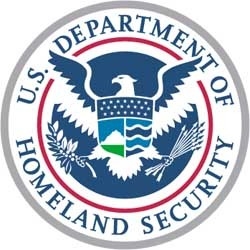 Department of Homeland Security