AFIO Central Office
7700 Leesburg Pike
Suite 324
Falls Church, VA
22043
Voice: 703 790 0320
Fax: 703 991 1278
Email: afio@afio.com

© 2018 AFIO

Copyright and Privacy Notice


The Association of Former Intelligence Officers (AFIO) presents this website to serve our members and visitors as a portal to our activities and to provide word of upcoming educational events by other select intelligence groups.
Upcoming AFIO and Intelligence Community Events
Many informative, fascinating programs are occuring in the Washington Metro Area and across the country. Find out which ones to add to your calendar to stay connected and to stay current.

Corporate
Learn how your company can make a difference with AFIO corporate memberships and marketing opportunities. Reach more than 4,800 intelligence professionals.

National Members
Join or renew your existing membership and enjoy member benefits, such as special publications, invitations to events, unique banking & investment services, scholarships, and career assistance.

Publications
Sign up and receive the popular Weekly Intelligence Notes [WINs] and the print-only academic journal: Intelligencer - Journal of U.S. Intelligence Studies for the intelligence community by intelligence professionals. AFIO also produces Intelligence As A Career - a printed and online guide to organizing your life and education to qualify for work in the intelligence community, and a Guide to the Study of Intelligence to assist college instructors, secondary school teachers of history, civics, and current events, and students, on the best readings on a wide variety of current intelligence topics.

About Us
Learn about us - our many events, publications, programs, and legislative alerts. Support AFIO with purchases and donations or meet our members at events throughout the US. Make your views known.

Chapters
Local chapters have appeal to many members, so after you have joined AFIO National, consider adding a local chapter membership to your mix.

Upcoming AFIO and related Organization Educational Events ... Full listings found here

Thursday, 15 March 2018, 11:30 AM – Colorado Springs - The AFIO Rocky Mountain Chapter hosts General Gene Renuart, discussing "Intelligence: Art Form or Science…How little We Know."

The events of 9/11 and the subsequent operations Enduring Freedom and Iraqi Freedom will be used to demonstrate that we are failing our national decision makers if we do not find the balance between human and operational intelligence as we assist the National Command Authority.

General Renuart's Air Force career culminated as Commander, NORAD and US Northern Command after nearly 39 years of distinguished service. In this last role, he was responsible for providing for the Homeland Defense and Defense Support to Civilian Authorities for the United States and for partnering with Canada and Mexico in broader security issues for North America. General Renuart served as the Director of Strategy, Policy and Planning (J-5) for the Joint Chiefs of Staff and as Senior Military Assistant to both SECDEFs Rumsfeld and Gates. He was the Director of Operations for General Tom Franks at US Central Command, planning and executing all combat and humanitarian operations in Afghanistan and Iraq immediately following 9/11. He also served for over 12 years in NATO related assignments in the UK, Germany, and Italy. He has flown over 60 combat missions in four different US and Coalition combat operations.

Since retiring and making Colorado his home, General Renuart has served as a senior consultant for a number of global, defense-related corporations and agencies. In 2012, he founded The Renuart Group (TRG), LLC, a defense, homeland security, energy, project management, and leadership consulting firm, based in Colorado Springs. He also serves on many Boards around the nation and locally. Finally, the General serves on the Colorado Springs Mayor's Air Service Task Force.

To sign up or for more information, please contact Tom VanWormer at robsmom@pcisys.net

---

AFIO's 788-page comprehensive Guide to the Study of Intelligence. Peter C. Oleson, Editor. Foreword by Dr. Robert M. Gates, former Director, Central Intelligence.
View authors and table of contents here.

A thoughtful gift for professors, students, those considering careers in intelligence, and current/former officers seeking to see what changes are taking place across a wide spectrum of intelligence disciplines.

AFIO's Guide to the Study of Intelligence helps instructors teach about the large variety of subjects that make up the field of intelligence. This includes secondary school teachers of American History, Civics, or current events and undergraduate and graduate professors of History, Political Science, International Relations, Security Studies, and related topics, especially those with no or limited professional experience in the field. Even those who are former practitioners are likely to have only a limited knowledge of the very broad field of intelligence, as most spend their careers in one or two agencies at most and may have focused only on collection or analysis of intelligence or support to those activities.

$95, includes Fedex shipping to a CONUS (U.S.-based) address. AK, HI, and other US or foreign addresses should contact afio@afio.com to inquire about shipping options.

To order use this online form. The Guide is available for purchase directly from Amazon at this link. All orders outside the U.S. should order from Amazon.

NOW ONLINE: As an educational service to professors and students, AFIO provides the full 788-page Guide online here at no charge. This was made possible through the generosity of our foundation, corporate, and institutional members, coupled with the donations we received from our many individual members.


Even with the book online, at 788-pages a printed copy allows a reader to get away from the glare of electronic devices to read sections and articles without a nearby plug. It also allows annotations, underlines, and highlighting to enhance learning and retention of material. Order here. The Guide is available for purchase directly from Amazon at this link.

AFIO's Intelligence Community Mousepad

Full color seals of all 18 members of the U.S. Intelligence Community on this 8" round, slick surface, nonskid, rubber-backed mouse pad. Price still only $20.00 for 2 pads [includes shipping to U.S. based address, only. For foreign shipments, we will contact you with a quote.] Great gift for colleagues and self. Click image above for larger image. Now with dark navy background, brighter, updated seals of member agencies. And now MADE IN USA. Order MOUSEPADS here.

---

AFIO's Guide to the Study of Intelligence
Are You Using It?
The Guide consists of more than 66 articles on all aspects of intelligence. It is intended to help instructors become familiar with intelligence-related subjects. Guide articles, written by both academic experts and seasoned practitioners, are introductions to the subject with recommended readings for further study.
Guide articles appear in AFIO's journal Intelligencer and as PDFs on our website here.
They are free for academic reuse.

For a complete list of what articles are available at this time, view this pdf.

Other Upcoming Educational Events....includes selection of events from advertisers, corporate sponsors, and others

14 March 2018 - 10 am - 1 pm (lunch follows) - Annapolis Junction, MD - Liza Mundy discusses CODE GIRLS - American Women Who Cracked the German and Japanese Codes to Help Win WWII at the Spring Cryptologic Program by the National Cryptologic Museum Foundation (NCMF).

The NCMF kickoff event for 2018 features award-winning Liza Mundy discussing "Code Girls: The Untold Story of the American Women Code Breakers of World War II."
As the US headed to war in 1941, two things became clear: victory depended on successful code-breaking and they didn't have enough people working on it. The solution: recruit women for cryptanalysis. Tens of thousands of women — mostly college students and teachers with an affinity for math, science, and foreign languages — answered the call for top-secret work as codebreakers. Their efforts shortened the war, saved countless lives, and gave them access to real careers; however, strict secrecy nearly erased them from history...until now. Mundy provides a riveting account of American courage, service, and scientific accomplishment.
Liza Mundy, a former staff writer for the Washington Post, is author of four books and has won many awards. She holds an AB from Princeton and an MA in English literature from UVA. She lives a mile from Arlington Hall, where the Army code-breaking women worked.

LOCATION: CACI Inc., Maryland Conference Center, 2720 Technology Dr, Annapolis Junction, MD 20755 [Google map link here]

REGISTER NOW: Fee, includes lunch, is $25 for members and guests. Mail check to "NCMF, PO Box 1682, Ft. Meade, MD 20755" or register online here. Further details are here or feel free to call the NCMF office at 301-688-5436. A PDF-format flyer describing event is here.

---

4-7 April 2018 - San Francisco, CA - ISA2018: The International Studies Association (ISA) 59th Annual Convention includes an Intelligence Studies Section with a exceptional program.

The Intelligence Studies Section content (4 straight days, 30 panels and roundtables) is one small part of ISA's much larger conference. The full conference program is almost 300 pages; find details at the full conference website here. The Intelligence Studies Section (ISS) is one of thirty thematic sections that make up the ISA, has approximately 350 members, and has been sponsoring research about intelligence as a function of government since the mid-1980s. Additional information on the ISS can be found here.
If you have questions about the ISS program, contact the Section Chair: Stephen Marrin at marrinsp@jmu.edu or spm8p@yahoo.com
The updated program of Intelligence Studies Section panels at ISA2018 is here. Scan down that page to be dazzled by the number of presenters and breadth of intelligence and national security topics. This is a must-attend conference.

The National Cryptologic Museum Foundation (NCMF) invites your nominations for the National Security Agency Cryptologic Hall of Honor. The Hall was established in 1998 to pay tribute to Americans and others who have given distinguished service to the US in cryptology and related fields. The nomination process is open to all individuals, military, and civilian.

Nominees must be retired for a minimum of ten years and have made significant contributions to the security of the US in the field of cryptology. See "Tips to Aid You in Preparing a Nomination" on the nomination and selection process.

DEADLINE is Friday 30 March 2018. Mail your nominations to NCMF, POB 1682, Fort Meade, MD 20755 or send via email to cryptmf@aol.com.

---

22 - 25 April 2018 - Tampa, FL - USGIF GEOINT 2018 Symposium on "Driving Data to Decisions and Actions."

Always a phenomenal event in number of panels, quality (fame) of speakers, and hundreds of latest tech exhibits. This is the GEOINT version of the dazzling Consumer Electronics Show...

Hear from senior defense and intelligence leaders such as NGA Director Robert Cardillo and USDI Joseph Kernan in keynotes, panels, and presentations.
Learn from 52 hours of professional development, training, and education sessions with PDUs and CEUs.
See the latest in technology, services, and solutions from 200+ exhibitors in more than 100,000 sq ft of exhibit space.
Networking with more than 4,000 GEOINT Community professionals from 40 countries spanning defense, intelligence, homeland security, industry, and academia.

Learn more about the GEOINT Symposium here

Or register now and start planning on being in Tampa for GEOINT 2018.
NOW AVAILABLE
Getting a Security Clearance: Questions and Answers about what they are, how they are conducted,
how you can qualify, how long they take, and what can put them in jeopardy.

Two valuable booklets are now available
The Security Clearance Process: Answers to Frequently Asked Questions - by the Congressional Research Service, Sept 2013
[PDF]
Security Clearances - FAQs - ClearanceJobs.com / DICE
[PDF]
---
Be informed on career opportunities in the U.S. Intelligence Community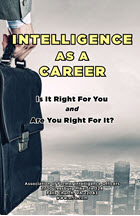 Intelligence as a Career - with updated listings of colleges teaching intelligence courses, and Q&As on needed foreign languages, as well as the courses, grades, extracurricular activities, and behavioral characteristics and life experiences sought by modern U.S. intelligence agencies.

AFIO's popular 56-page booklet reaches high school and college students considering careers in the U.S. Intelligence Community.
This is the fourth edition.
The publication is also popular with University Career Guidance Centers, professors and academic departments specializing in national security, and parents assisting children or grandchildren in choosing meaningful, public service careers.
This booklet is provided at no cost as a public service - online and in print - from the generosity of AFIO board, donors, and members. 20,000 printed copies of each edition are distributed. Many more PDF copies are accessed online.
We thank all members for their support which makes this educational effort possible.
Careers Booklet (fourth edition) in PDF Format available here.
---
Intelligence Community - Nine Years in a Row - #5 in 2017
One of the Best Places to Work in the Federal Government
For the ninth consecutive year, the Intelligence Community (IC) was honored to be in the top-ten Best Places to Work in the Federal Government, according to an independent analysis of federal workers' job satisfaction and commitment. See more about the ranking here.
The rankings were compiled by the Partnership for Public Service (PPS) and American University's Institute for the Study of Public Policy Implementation (ISPPI) and announced recently in Washington, D.C. PPS is a nonprofit, nonpartisan organization that aims to attract people to federal careers and improve how the government runs. The institute conducts research and helps federal leaders solve difficult public-policy issues.
The IC ranked fourth overall among large agencies, which includes over 30 organizations, each of which employs more than two thousand people. Rankings are based on data from the 2017 Federal Employee Viewpoint Survey, which the U.S. Office of Personnel Management administers. The first Federal Government survey was in 2003, but the IC has only participated since 2009. Max Stier, president and CEO of the Partnership for Public Service, noted that the IC does not have to participate but does so voluntarily, "which is a credit to them."
To maintain the security of information about its work force, the IC relies on its own survey instrument to assess each year how its workers feel about issues such as job satisfaction, professional development, and the effectiveness of senior leaders. The IC includes several questions from the federal survey in the IC's annual Employee Climate Survey. That way, the Community's information can be compared with that from other organizations.
Other top-five large organization Best Places to Work are: The National Aeronautics and Space Administration and the U.S. Departments of Commerce, State and Justice.
Visit bestplacestowork.org to see which agencies top the rankings and to access trend analysis, demographic data and various workplace categories, as well as generate custom reports and conduct side-by-side comparisons for up to three agencies.
---
---
Join as a corporate, academic,
or foundation member
---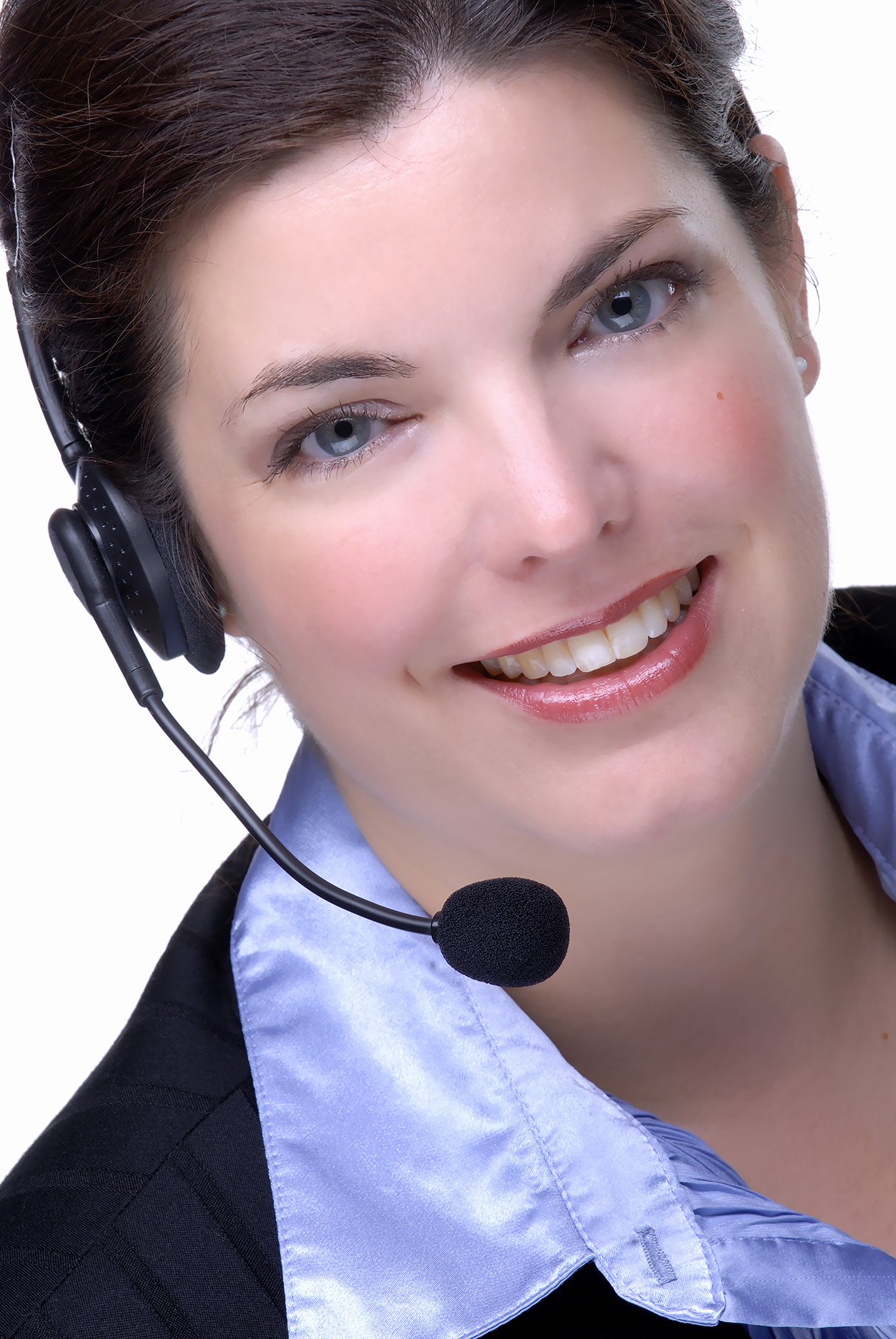 Become an Individual Member
or Subscriber
use this Online Form

Join or subscribe to our publications and enjoy all our unusual member benefits
---
---
Student Rates: U.S.-based Students, 28 years old or younger, attending a U.S. nonprofit accredited college, may join 1x at special rate. Email us at afio@afio.com with your info for application and rates. Rate not available to current or former members. Use this form to apply for student membership.
---
CURRENT or LAPSED MEMBERS - RENEW HERE:
Renew or Reinstate Your Membership or Subscription here
UPDATE MEMBER INFO:
New Email or Mailing Address? Provide here.
Review our Member
CODE of ETHICS
---
BOARD OF DIRECTORS' Photos and Public Biographies
---
---
---
---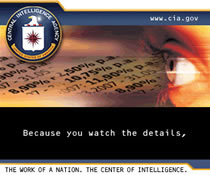 ---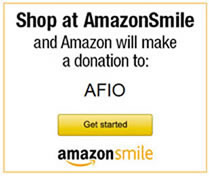 ---
Movies of Interest to members can be found here.
---

Send your articles and reviews to afio@afio.com for the journal INTELLIGENCER

---

Intelligence
as a Career
UPDATED 2017

Is It Right For You
AND
Are You Right For It?
Click HERE, or the cover photo above, for the updated version Booklet.
---
Donations Needed -
Help AFIO continue our Special Events, Publications, and Speakers Program.
---

---