AFIO Central Office
7700 Leesburg Pike
Suite 324
Falls Church, VA
22043
Voice: 703 790 0320
Fax: 703 991 1278
Email: afio@afio.com

© 2018 AFIO

Copyright and Privacy Notice


The Association of Former Intelligence Officers (AFIO) presents this website to serve our members and visitors as a portal to our activities and to provide word of upcoming educational events by other select intelligence groups.
Upcoming AFIO and Intelligence Community Events
Many informative, fascinating programs are occuring in the Washington Metro Area and across the country. Find out which ones to add to your calendar to stay connected and to stay current.

Corporate
Learn how your company can make a difference with AFIO corporate memberships and marketing opportunities. Reach more than 4,800 intelligence professionals.

National Members
Join or renew your existing membership and enjoy member benefits, such as special publications, invitations to events, unique banking & investment services, scholarships, and career assistance.

Publications
As a member or subscriber you receive the popular Weekly Intelligence Notes [WINs] and the print-only academic journal: Intelligencer - Journal of U.S. Intelligence Studies for the intelligence community by intelligence professionals. AFIO also produces Intelligence As A Career - a printed and online guide to organizing your life and education to qualify for work in the intelligence community, and a Guide to the Study of Intelligence to assist college instructors, secondary school teachers of history, civics, and current events, and students, on the best readings on a wide variety of current intelligence topics.

About Us
Learn about us - our many events, publications, programs, and legislative alerts. Support AFIO with purchases and donations or meet our members at events throughout the US. Make your views known.

Chapters
Local chapters have appeal to many members, so after you have joined AFIO National, consider adding a local chapter membership to your mix.

Upcoming AFIO and related Organization Educational Events ... Full listings found here

Saturday, 24 November 2018 11:30 a.m. - Melbourne, FL - AFIO Florida Satellite Chapter hosts JJ Justice of "Rolling Thunder," discussing role of that influential Veteran-supporting organization

The AFIO Florida Satellite chapter presents a double-barreled meeting. Guest Speaker James (JJ) Justice, president of Rolling Thunder Florida Chapter One, will discuss the role of his organization in educating the public about the hidden reality that many American Prisoners of War were left behind after all previous wars, to correct the past, and to protect future Veterans from being left behind should they become POWs or Missing In Action. Rolling Thunder is also committed to helping American Veterans and their families from all wars.

A second highlight of this meeting will be the Grand Airline Ticket Raffle of two round trip tickets on American Airlines from Orlando Melbourne International Airport to any domestic destination in the contiguous United States. Raffle tickets will be available only at the 24 November meeting. Sure...like the rest of us, you missed out winning last week's Mega Millions and Powerball lotteries. Well, opportunity is knocking. Here's your chance to win one! Attend this meeting and participate in a contest giving you far better odds.

Location: Suntree Country Club, One Country Club Dr, Melbourne, FL 32940
Registration: deadline to register is 15 November. Paid, advance registration is required for attendance. For further information, or to register, contact Treasurer Rhonda Rhoads at afiofsc@afio.com or by phone at 321-626-4465. Mail her at Rhonda Rhoads, PO Box 410158, Melbourne, FL 32941.

---

AFIO's 788-page comprehensive Guide to the Study of Intelligence. Peter C. Oleson, Editor. Foreword by Dr. Robert M. Gates, former Director, Central Intelligence.
View authors and table of contents here.

A thoughtful gift for professors, students, those considering careers in intelligence, and current/former officers seeking to see what changes are taking place across a wide spectrum of intelligence disciplines.

AFIO's Guide to the Study of Intelligence helps instructors teach about the large variety of subjects that make up the field of intelligence. This includes secondary school teachers of American History, Civics, or current events and undergraduate and graduate professors of History, Political Science, International Relations, Security Studies, and related topics, especially those with no or limited professional experience in the field. Even those who are former practitioners are likely to have only a limited knowledge of the very broad field of intelligence, as most spend their careers in one or two agencies at most and may have focused only on collection or analysis of intelligence or support to those activities.

$95, includes Fedex shipping to a CONUS (U.S.-based) address. AK, HI, and other US or foreign addresses should contact afio@afio.com to inquire about shipping options.

To order use this online form. The Guide is available for purchase directly from Amazon at this link. All orders outside the U.S. should order from Amazon.

NOW ONLINE: As an educational service to professors and students, AFIO provides the full 788-page Guide online here at no charge. This was made possible through the generosity of our foundation, corporate, and institutional members, coupled with the donations we received from our many individual members.


Even with the book online, at 788-pages a printed copy allows a reader to get away from the glare of electronic devices to read sections and articles without a nearby plug. It also allows annotations, underlines, and highlighting to enhance learning and retention of material. Order here. The Guide is available for purchase directly from Amazon at this link.

Monday, 3 December 2018, 5:30 - 8 pm - New York, NY - AFIO NY Metro Chapter hosts David Hunt, CIA Operations Officer on "From Russia with Love: Assassinations from the 16th to 21st Century."

David Hunt, a CIA 32 Years of Distinguished Service with field assignments in Italy, Vietnam, Somalia, Norway, France and New York City, Station Chief in Somalia and New York. Expertise on old Soviet Union. Currently Chairman of Charles Pratt and Company in New York.

TOPIC: From Russia with Love. Assassinations are a continuum from the 16th century. David will provide depth and continuity to the 4 March 2018 assassination attempt on Sergei Skripal in England.
LOCATION: Society of Illustrators building: 128 East 63rd Street Between Lexington Ave and Park Ave in Manhattan.
TIME: Meeting starts 6:00 PM. Registration starts 5:30 PM
COST: $50/person. Cash or check payable at the door only.
REGISTRATION: Strongly recommended, not required. Phone Jerry Goodwin 1-646-717-3776 or Email afiometro@gmail.com

---

7 December 2018 (Friday), 6pm - San Francisco, CA - The AFIO San Francisco Chapter hosts Dr. William H. Overholt on "China's Crisis of Success"

Speaker: Dr. William H. Overholt, President of Fung Global Institute; Senior Research Fellow at John F. Kennedy School of Government at Harvard University and Principal of AsiaStrat, LLC., discusses "China's Crisis of Success."
Location: San Francisco War Memorial Building, 405 Van Ness Avenue, Lecture Hall 210, San Francisco, CA.
RSVP: Eventbrite Registration is here.

Please note: all proceeds from this meeting will be donated to the Veteran's Success Center (VSC), a non-profit dedicated to finding employment for veterans.

Contact Mariko Kawaguchi, Board Secretary at afiosf@aol.com with any questions.

---

Wednesday, 12 December 2018, 6:30 pm - Las Vegas, NV - Join the Las Vegas Roger McCarthy Chapter for this Holiday Party

It is that time again and the holidays are upon us. We are pleased to announce this year's holiday party. Please join the chapter for an evening of good food, camaraderie, and a very special guest speaker.
Guests are welcome and encouraged. If you have family members or friends who may be interested in learning more about AFIO, invite them to join you for this special evening with the chapter. This is an opportunity to introduce our vibrant chapter to potential new members.
Please note that an RSVP is requested by Wednesday, 5 December 2018, to ensure there is plenty of traditional holiday food and fixings on the buffet.
Happy Holidays to everyone.

Fee: $30 per person. Guests are welcome.
Location: Los Prados Country Club, 5150 Los Prados Cir, Las Vegas, NV 89130.
RSVP by Wednesday, 5 December 2018 to lasvegasafio@gmail.com or by phone/message at 702-239-1370.

---

AFIO's Intelligence Community Mousepad

Full color seals of all 18 members of the U.S. Intelligence Community on this 8" round, slick surface, nonskid, rubber-backed mouse pad. Price still only $20.00 for 2 pads [includes shipping to U.S. based address, only. For foreign shipments, we will contact you with a quote.] Great gift for colleagues and self. Click image above for larger image. Now with dark navy background, brighter, updated seals of member agencies. And now MADE IN USA. Order MOUSEPADS here.

---

AFIO's Guide to the Study of Intelligence
Are You Using It?
The Guide consists of more than 66 articles on all aspects of intelligence. It is intended to help instructors become familiar with intelligence-related subjects. Guide articles, written by both academic experts and seasoned practitioners, are introductions to the subject with recommended readings for further study.
Guide articles appear in AFIO's journal Intelligencer and as PDFs on our website here.
They are free for academic reuse.

For a complete list of what articles are available at this time, view this pdf.

Other Upcoming Educational Events....includes selection of events from advertisers, corporate sponsors, and others

19 November 2018, 4:45 - 9 pm - Washington, DC - DMGS hosts panel on "USA-Georgia-Azerbaijan: Global and Regional Perspectives of Trilateral Cooperation.

A Strategic Link for Energy and Trade between Europe and Asia, panel featuring David Bakradze, Dr. Yuval Weber, Edward Lemon, Elin Suleymanov, Georgia, Global and Regional Perspectives of Trilateral Cooperation, Mamuka Tsereteli, Orkhan Zeynalov, Yuval Weber.

The USA – Georgia – Azerbaijan: Global and Regional Perspectives of Trilateral Cooperation

4 - 4:30 pm – Registration of guests; 4:45 - 5 pm – Welcome speech of DMGS President Mr. Christopher Croft; 5 - 6:10 pm. Panel 1: South Caucasus at the Crossroads: Challenges to Regional Stability- Speaker: H.E Mr. Elin Suleymanov, the Ambassador of the Republic of Azerbaijan to the US; H.E Mr. David Bakradze, the Ambassador of the Republic of Georgia to the US; Moderator: Dr. Yuval Weber (Daniel Morgan Graduate School). 6:10 - 6: 25 pm – Q&A Session; 6:30 - 7:45 pm. Panel 2: Azerbaijan – Georgia: A Strategic Link for Energy and Trade between Europe and Asia
Speaker: Mr. Orkhan Zeynalov, Counselor of the Embassy of the Republic of Azerbaijan in the US; Mr. Mamuka Tsereteli, Senior Fellow with the Central Asia-Caucasus Institute & Silk Road Studies Program Joint Center, based in Washington DC. Moderator: Dr. Edward Lemon (Daniel Morgan Graduate School)
7:45 - 8 pm – Q&A Session; 8 pm - Reception

RSVP is required and guests must check in prior to entering the event. Guests may be asked to present government issued identification.
Venue: Daniel Morgan Graduate School of National Security, 1620 L St NW, Washington, DC 20036

Daniel Morgan Graduate School of National Security reserves the right to refuse entry.

Proper attire is required: Business

Please note that registration commences at 4:00 pm
Cost: Free
More information and to register do so here.

---

EVENT CANCELLED: Tuesday, 27 November 2018, 5 - 6 pm - Washington, DC - DMGS hears Amédée Prouvost on "How The World Bank Manages Risk."

How The World Bank Manages Risk will be the presentation by Amédée Prouvost, Director, Operational Risk (CROOR) World Bank Group Risk Officer Vice President
Mr. Provoust will discuss how the World Bank manages risk to include non-financial risk.
Cost: Free

Where: Daniel Morgan Graduate School of National Security, 1620 L St NW Suite 700, Washington, DC 20036
Dress Code is Business or Business Casual

RSVP is required and guests must check in prior to entering the event. DMGS Reserves the Right to Refuse entry and May Ask for Government Issued Identification.

EVENT CANCELLED: Qs?: Direct Qs to Frank Fletcher, Director of Lectures & Seminars, at events@dmgs.org.

Friday, 30 November 2018, 8 am - 5:15 pm - Austin, TX - Texas National Security Forum, "The Return of Great Power Competition."

This year's forum, "The Rise of Great Power Competition" will feature a keynote panel with Senator Richard Burr, Senator Mark Warner, and Senator John Cornyn of the U.S. Senate Select Committee on Intelligence, as well as a keynote address by Senator Ben Sasse of the Armed Services Committee. Panels will feature experts on global threats, strategies and tactics, Russia, China, and world order. The full agenda can be viewed here.

Of interest to AFIO Members:
SESSION II. Keynote Conversation on the SSCI Investigation into Russian Active Measures.
Introduction by President Gregory Fenves, The University of Texas at Austin
Senator Richard Burr, Chairman of the U.S. Senate Select Committee on Intelligence
Senator Mark Warner, Vice Chairman of the U.S. Senate Select Committee on Intelligence
Senator John Cornyn, Member of the U.S. Senate Select Committee on Intelligence
Moderator: Stephen Slick, Director of the Intelligence Studies Project
Keynote Address by Senator Ben Sasse, Member of the Armed Services Committee
Introduction by Admiral Bob Inman, Centennial Chair in National Policy at the LBJ School of Public Affairs

SESSION III. A Special Conversation on Global Threats...see agenda here.

Location: Etter-Harbin Alumni Center, The University of Texas at Austin
NOTE: Registration is required to attend the Texas National Security Forum. Registration does not ensure admittance. Please arrive early to secure your seat.
An overflow room will be available when max capacity is reached. If you register for a UT student ticket, you must bring your UT student ID to be admitted.
Registration is now open. The event is free and open to the public, however, advance registration is required to attend each session.
Register Now

---

NOT TO MISS: Wednesday, 28 November 2018, 6 - 10:30 pm - Washington, DC - International Spy Museum's Annual "William H. Webster Distinguished Service Award Dinner" honoring Adm McRaven

For your calendar. A special evening to illuminate the critical role of individuals and organizations serving the Intelligence Community, and to raise funds in support of the International Spy Museum.

The William H. Webster Distinguished Service Award Dinner will take place at The Ritz Carlton Hotel. More than 600 attendees are anticipated and will recognize the men and women who have served in the field of National Security with integrity and distinction. This annual tribute dinner is given by the International Spy Museum to an individual who has embodied the values of Judge William H. Webster. This year's honoree is a patriot for whom love of country has been his guiding principle: Admiral William H. McRaven, former US Special Operations Commander, former Joint Special Operations Commander, and Chancellor of The University of Texas System.
Schedule: 6 pm - VIP Reception; 6:30 pm - Cocktail Reception; 7:30 - 9 pm - Dinner & Awards; 9 - 10:30 pm - Dessert Reception.
Location: The Ritz-Carlton Hotel, 1150 22nd St NW, Washington, DC 20037. **Please note: this event is closed to Media**
Tickets Available Now: Prices range from $100,000 to a single seat for $495. Funds raised at this tribute dinner will support artifact preservation, educational programming, research, exhibits, and accessibility programs for underserved communities at the International Spy Museum. To purchase tickets now, do so here. To learn more about this annual dinner, it is available here.
NOW AVAILABLE
Getting a Security Clearance: Questions and Answers about what they are, how they are conducted,
how you can qualify, how long they take, and what can put them in jeopardy.

Two valuable booklets are now available
The Security Clearance Process: Answers to Frequently Asked Questions - by the Congressional Research Service, Sept 2013
[PDF]
Security Clearances - FAQs - ClearanceJobs.com / DICE
[PDF]
---
Be informed on career opportunities in the U.S. Intelligence Community
Intelligence as a Career - with updated listings of colleges teaching intelligence courses, and Q&As on needed foreign languages, as well as the courses, grades, extracurricular activities, and behavioral characteristics and life experiences sought by modern U.S. intelligence agencies.

AFIO's popular 56-page booklet reaches high school and college students considering careers in the U.S. Intelligence Community.
This is the fourth edition.
The publication is also popular with University Career Guidance Centers, professors and academic departments specializing in national security, and parents assisting children or grandchildren in choosing meaningful, public service careers.
This booklet is provided at no cost as a public service - online and in print - from the generosity of AFIO board, donors, and members. 20,000 printed copies of each edition are distributed. Many more PDF copies are accessed online.
We thank all members for their support which makes this educational effort possible.
Careers Booklet (fourth edition) in PDF Format available here.
---
Intelligence Community - Nine Years in a Row - #5 in 2017
One of the Best Places to Work in the Federal Government
For the ninth consecutive year, the Intelligence Community (IC) was honored to be in the top-ten Best Places to Work in the Federal Government, according to an independent analysis of federal workers' job satisfaction and commitment. See more about the ranking here.
The rankings were compiled by the Partnership for Public Service (PPS) and American University's Institute for the Study of Public Policy Implementation (ISPPI) and announced recently in Washington, D.C. PPS is a nonprofit, nonpartisan organization that aims to attract people to federal careers and improve how the government runs. The institute conducts research and helps federal leaders solve difficult public-policy issues.
The IC ranked fourth overall among large agencies, which includes over 30 organizations, each of which employs more than two thousand people. Rankings are based on data from the 2017 Federal Employee Viewpoint Survey, which the U.S. Office of Personnel Management administers. The first Federal Government survey was in 2003, but the IC has only participated since 2009. Max Stier, president and CEO of the Partnership for Public Service, noted that the IC does not have to participate but does so voluntarily, "which is a credit to them."
To maintain the security of information about its work force, the IC relies on its own survey instrument to assess each year how its workers feel about issues such as job satisfaction, professional development, and the effectiveness of senior leaders. The IC includes several questions from the federal survey in the IC's annual Employee Climate Survey. That way, the Community's information can be compared with that from other organizations.
Other top-five large organization Best Places to Work are: The National Aeronautics and Space Administration and the U.S. Departments of Commerce, State and Justice.
Visit bestplacestowork.org to see which agencies top the rankings and to access trend analysis, demographic data and various workplace categories, as well as generate custom reports and conduct side-by-side comparisons for up to three agencies.
---
---
Join as a corporate, academic,
or foundation member
---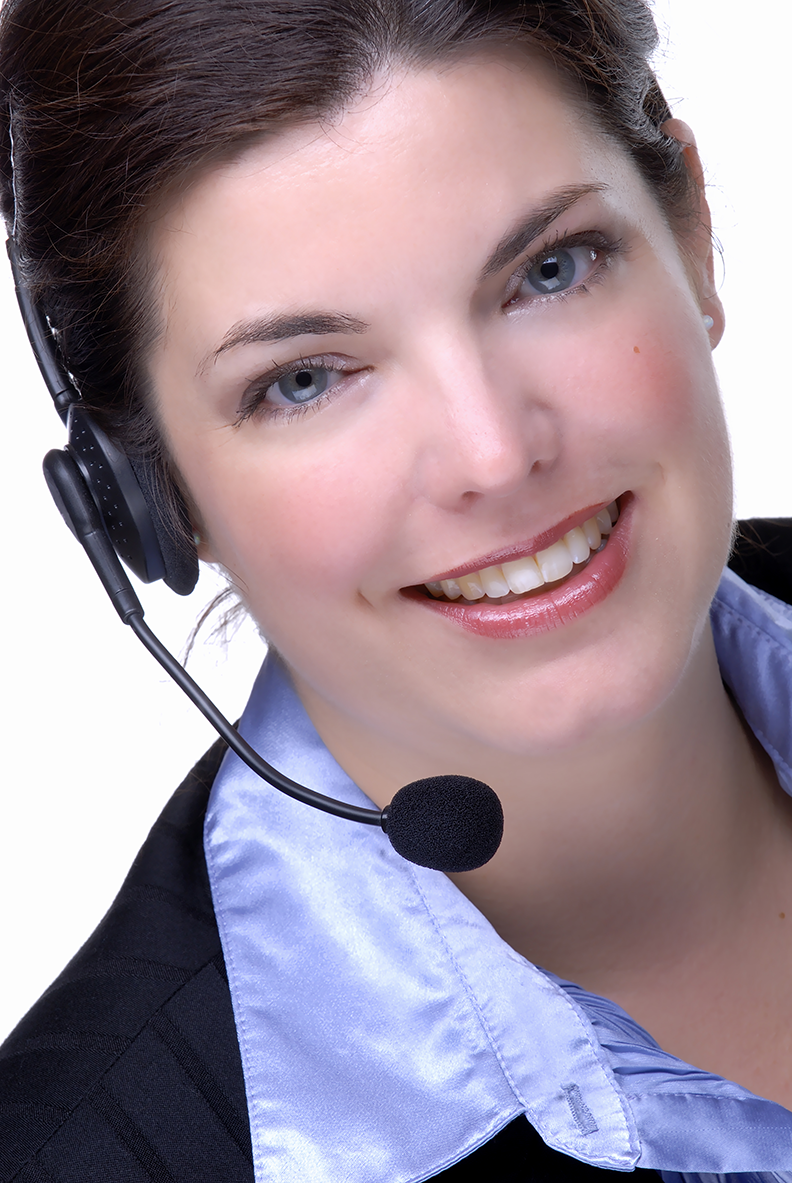 Become an Individual Member
or Subscriber
use this Online Form

Join or subscribe to our publications and enjoy all our unusual member benefits
---
---
Student Rates: U.S.-based Students, 28 years old or younger, attending a U.S. nonprofit accredited college, may join 1x at special rate. Email us at afio@afio.com with your info for application and rates. Rate not available to current or former members. Use this form to apply for student membership.
---
CURRENT or LAPSED MEMBERS - RENEW HERE:
Renew or Reinstate Your Membership or Subscription here
UPDATE MEMBER INFO:
New Email or Mailing Address? Provide here.
Review our Member
CODE of ETHICS
---
BOARD OF DIRECTORS' Photos and Public Biographies
---
---
---
---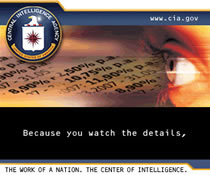 ---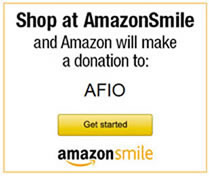 ---
Movies of Interest to members can be found here.
---

Send your articles and reviews to afio@afio.com for the journal INTELLIGENCER

---

Intelligence
as a Career
UPDATED 2017

Is It Right For You
AND
Are You Right For It?
Click HERE, or the cover photo above, for the updated version Booklet.
---
Donations Needed -
Help AFIO continue our Special Events, Publications, and Speakers Program.
---

---