---
Section I - INTELLIGENCE HIGHLIGHTS
FBI Says 'Very Likely' Russian Official Will Defect and Work with Western Intelligence on Ukraine - Telegraph, 28 Aug 2022
FBI assistant director in New York says there is 'significant conflict' in Russia over Vladimir Putin's invasion of Ukraine.
An FBI assistant director has said he is confident a Russian official will defect over the war in Ukraine and work with Western intelligence, which would give them an unmatched insight into Vladimir Putin's thinking.
In a rare interview, Michael Driscoll, the head of the FBI's New York office, said it was "very likely" that a disgruntled Kremlin apparatchik will part with the Russian president as the casualties of his invasion mount.
"In moments like this when you're dealing with a significant conflict and there is apparently clear disagreement among Russian citizens, and you can see that from protests on the streets of Russia, then the possibility that somebody might be willing to have a conversation with us about that and seek to perhaps to do the right thing for the sake of the greater good I think is very likely," Mr Driscoll said.
Article here

Microwave Mysteries: Projects PANDORA and BIZARRE - Moscow Signals Declassified - NatlSecArchives, 13 Sep 2022
Includes: Special Declassified Collection on Microwave Transmissions Aimed at U.S. Moscow Embassy, 1953-1979; Was the Moscow Signal a Historical Precedent for the "Havana Syndrome"?; Project BIZARRE: Pentagon Officials Conducted Radiation Tests on Monkeys, Planned Secret Human Experimentation.
On the 5th anniversary of the CIA's September 13, 2017, decision to pull its agents out of Cuba, after several operatives were stricken with what has become known as the "Havana Syndrome," the National Security Archive today posted the first of a declassified documentation series on the "Moscow Signals"—a decades-long chapter of the Cold War during which Soviet intelligence bathed the U.S. Embassy in Moscow with microwave transmissions on a daily basis, and, in the late 1950s, penetrated the U.S ambassador's residence with ionizing radiation. The records published by the Archive are among those being reviewed by a special, high-level panel tasked by the Biden administration to search for clues into the enduring mystery surrounding cognitive brain traumas experienced by several dozen U.S. intelligence and diplomatic personnel in Havana, and elsewhere, over the last five years.
Article, Documents, Photos here

How the Ukrainian Army Managed to Mislead the Kremlin's Cabinet with Such Obvious Deception? - Yohanan Ben Jacob, the Sun, 10 Sep 2022
The trap in the remote Kherson province, the precise intelligence prepared and during the battle provided in real-time by the US intelligence with daring bold maneuvers: this is how the Ukrainian army dismantled the Russian defense system in the Kharkiv province • The question now: whether and how Russia is canopy the avalanche.
No matter how and when the Russian invasion of Ukraine ends, the last four days of the attack in the Kharkiv region will still be taught in the military academies. The pace at which the liberating army advances in the region is simply unimaginable: town after town was returned to Ukraine, hundreds - of Russian soldiers were captured, and those who manage to escape left behind expensive military equipment, such as artillery systems, unused tanks with full shells storage and state-of-the-art drones made in Iran.
Analysis and Video here

Russia Is Buying North Korean Artillery, According to U.S. Intelligence - NYT, 5 Sep 2022
Moscow's purchase of millions of shells and rockets from North Korea is a sign that global sanctions have hampered the Russian military's supply lines. Russia is buying millions of artillery shells and rockets from North Korea, according to newly declassified American intelligence, a sign that global sanctions have severely restricted its supply chains and forced Moscow to turn to pariah states for military supplies.
The disclosure comes days after Russia received initial shipments of Iranian-made drones, some of which American officials said had mechanical problems. U.S. government officials said Russia's decision to turn to Iran, and now North Korea, was a sign that sanctions and export controls imposed by the United States and Europe were hurting Moscow's ability to obtain supplies for its army.
Article here

Captured, Killed or Compromised: C.I.A. Admits to Losing Dozens of Informants - PJMedia, 28 Aug 2022
Top American counterintelligence officials sent a memo that warned every CIA station around the world about a troubling number of intelligence assets who had been killed, disappeared, or captured in recent years. The memo actually gave a specific number of agents — a highly unusual inclusion but one that demonstrates the seriousness of the situation.
The CIA is an agency in transition with the focus of intelligence moving from rooting out terrorism in Iraq, Iran, and Afghanistan to concentrating on our enemies in Russia and China. But the loss of agents is particularly troubling because there doesn't seem to be a major intelligence leak. The problem is with the agents themselves.
The New York Times: Acknowledging that recruiting spies is a high-risk business, the cable raised issues that have plagued the agency in recent years, including poor tradecraft; being too trusting of sources; underestimating foreign intelligence agencies, and moving too quickly to recruit informants while not paying enough attention to potential counterintelligence risks — a problem the cable called placing "mission over security."
The large number of compromised informants in recent years also demonstrated the growing prowess of other countries in employing innovations like biometric scans, facial recognition, artificial intelligence and hacking tools to track the movements of C.I.A. officers in order to discover their sources.
With all our satellites, sophisticated listening devices, and "Gee-Whiz" technology, our best intel is still gathered the old-fashioned way. Human intelligence or "HUMINT" is the best way to give meaning to the raw data that streams into Langley's supercomputers. That idea was challenged in the late 1970s by Jimmy Carter's choice to lead the CIA, Adm. Stansfield Turner.
Turner was an unmitigated disaster for the CIA. Admittedly, he took over in 1977 right after the Church Committee discovered CIA abuses and law-breaking. But Turner went to work dismantling the clandestine service, believing that "National Technical Means" like satellites and signals intelligence could do the job of people.
He was proved spectacularly wrong. Turner fired 800 clandestine service officers and reorganized and downgraded the entire CIA operations bureau. It took more than a decade for the agency to recover.
Article here

A CIA Spyplane Crashed Outside Area 51 a Half-Century Ago. This Explorer Found It - PopSci, 26 May 2021
How urban explorers uncovered the site—and the memory—of a covert Cold War–era accident. "OXCART" WAS AN ODD NICKNAME for the plane that killed pilot Walter Ray. Oxcarts are slow, cumbersome, and old. Ray's A-12 jet, meanwhile, was fast, almost invisible, and novel. Among the US's first attempts at stealth aircraft, it could travel as quickly as a rifle bullet, and fly at altitudes around 90,000 feet. On a radar screen, it appeared as barely a blip—all the better to spy on Soviets with—and had only one seat.
On January 5, 1967, that single space belonged to Ray, a quiet, clean-cut 33-year-old who spent his workdays inside Area 51, then the CIA's advanced-aviation research facility.
Article here

Russian Energy Exec Falls from Boat in Latest Mystery Death - NYPost, 12 Sep 2022
A high-level executive in Russia's energy sector has died after apparently falling off a boat over the weekend, becoming the latest Russian powerbroker to perish under mysterious circumstances.
Ivan Pechorin, 39, managing director of the Far East and Arctic Development Corporation (ERDC), was sailing off the coast of Russky Island in the Sea of Japan on Saturday when he fell overboard from the speeding vessel.
His body was recovered from the water on Monday following an extended search.
Only days earlier, Pechorin had attended the Eastern Economic Forum, which was hosted by President Vladimir Putin in Vladivostok.
"Ivan's death is an irreparable loss for friends and colleagues, a great loss for the corporation," ERDC said in a statement posted on its website.
Pechorin's death comes eight months after his former boss, Igor Nosov, died from a reported stroke at age 43.
There has been a spate of fatalities involving top businessmen with ties to the Kremlin since the beginning of the year — and each one has been classified either as a suicide or an accident, reported Daily Mail.
Article here
ALSO See: "Russian Official Linked to Energy Sector 'Falls Overboard' to His Death from a Boat – the Latest in a Series of Mysterious Deaths Involving the Country's Powerbrokers" - DailyMail, 13 Sep 2022
Alexander Tyulakov, 61, a senior Gazprom financial and security official at deputy general director level, was discovered by his lover the day after war started in Ukraine in February.
His neck was in a noose in his £500,000 home in the elite Leninsky gated housing development, yet multiple reports claim his body had been badly beaten, leading to speculation he was under intense pressure from bad actors....
Article here

Ravil Maganov: Russian Lukoil Chief Dies in 'Fall from Hospital Window' - BBC, 1 Sep 2022
The chairman of Russia's Lukoil oil giant, Ravil Maganov, has died after falling from a hospital window in Moscow, reports say.
The company confirmed his death but said only that Maganov, 67, had "passed away following a severe illness".
Russian media said he was being treated at Moscow's Central Clinical Hospital and died of his injuries.
Maganov is the latest of a number of high-profile business executives to die in mysterious circumstances.
Investigating authorities said they were working at the scene to establish how he died. Tass news agency quoted sources saying he had fallen out of a sixth-floor window early on Thursday morning, adding later that he had taken his own life.
Shortly after Russia invaded Ukraine, the Lukoil board called for the conflict to end as soon as possible, expressing its sympathy to victims of "this tragedy".
Article here

---
Section II - IC PODCASTS, COMMENTARY, BLOG UPDATES
A Former Marine on America's End in Afghanistan— interviews by Former Acting D/CIA Mike Morell


Intelligence Matters: A CBS News original national security podcast is hosted by former CIA acting director and CBS News national security contributor Michael Morell. The most recent podcasts/interview is:
Sep 7 | Journalist and Former Marine Elliot Ackerman
In this episode of Intelligence Matters, host Michael Morell speaks with Journalist and Former Marine Elliot Ackerman about his new book The Fifth Act: America's End in Afghanistan. Ackerman reflects on the impact of the war in Afghanistan for a generation of veterans. He discusses the constructs the United States built in order to sustain the war on terror and how he believes the veterans of the war should be memorialized.

Other recent "Intelligence Matters" podcasts to stream or download:
Aug 24 | Terrorism Analyst Bill Roggio
Aug 17 | Former Senior CIA Analysts on China: Chris Johnson and John Culver
Aug 10 | The Potential of Future Conflict with China: Professor Hal Brands
Aug 03 | Battlefield Lessons for Ukraine, Taiwan: Former Diplomat Eric Edelman
July 27 | Best Of: Stanford Professor and Author Amy Zegart
July 20 | Psychiatrist Kenneth Dekleva on Profiling World Leaders
July 13 | Making Fun of Spies: Former CIA Officer and Satirist Alex Finley
July 06 | German Marshall Fund President Heather Conley on Russia's "Strategic Conservatism"
More about Intelligence Matters by Michael Morell here. Podcasts also available here.
---
Congressional Session of the Living Dead... - Stewart Baker, Colleagues, Guests at Steptoe Cyberblog
Cyberblog by Steptoe & Johnson LLP — By Stewart Baker [Chairman, AFIO]
Episode 421: Congressional Session of the Living Dead released 12 Sep 2022
Topics of this episode include: Tech bills in Congress are all dead; some just don't know it yet. The big privacy bill, American Data Privacy and Protection Act, was killed by the left. The bill would have imposed race and gender preferences all across the economy. The big antitrust bill, American Innovation and Choice Online Act... is also unlikely to pass because "content moderation" is a partisan issue. Iran launched wiper attack on Albania, Albania broke relations with Iran, U.S. promised consequences but imposed meaningless sanctions. Iran's response? A second cyberattack on Albania. The criminal trial of Joe Sullivan on hacking of Uber personal data. How Uber handled it was either creative lawyering or too creative by half. This is a heavily politicized case. We tell you why. Baker predicts that the biggest loser will be the FBI, which will never again get the kind of welcome from CISOs that it has come to expect. Apple's decision to support China's chip industry. Sanctions on Tornado Cash...as Coinbase funds an APA and constitutional challenge to the sanctioning of code rather than a person or other entity. Cryptocurrency policy papers by Treasury will warn White House that crypto needs regulation. And warming the planet unnecessarily. Hear the discussion here: Article and podcast
Some Prior Conversations:
Episode 420: All the Cyberlaw You Missed in August
Episode 419: Cyber Persistence
Episode 418: Dusty Old Industrial Policy Gets Dusted Off*
Episode 417: "Cybersecurity's First Crash Report"
Episode 416: "The First Thing We Do, Let's Hack All the Lawyers"
Episode 415: "And the Prize for Most Lawyer-Whipped Cyberforce on the Planet Goes to …"

---
Globalization Undercuts Authoritarianism - Latest Insights from Jack Devine of Arkin Group
The Arkin Group's September 8 "In Other News" letter to private clients by former CIA Deputy Director, Operations... Officer Jack Devine features...
Authoritarian leaders are attempting to strengthen their alliances, but their efforts will be complicated by the lingering effects of globalization. Since the fall of the Soviet Union, we have been living in an era marked by increased global links between people and companies, where state-level leadership has at times felt secondary to the power of cross-border, private relationships. Over these years, widespread internet access has allowed individuals to connect, communicate and collaborate in an unprecedented way, serving to advance business and trade relations. Simultaneously, the internet also led to a new type of security threat marked by borderless, ideological alliances. Indeed, individuals like ISIS affiliates, empowered by a global support network of ideas or funding, became a high-level national security threat, while the threat posed by many state-level actors retreated to the background. ...

. ... Devine analysis and insights continue here.
Follow link here to read analyses and predictions given to their private clients on the topics from last week. There sometimes is a delay of seven days before the above topics will appear at this link.
---
Suspicious Deaths - One in Washington DC; Another in Afghanistan — more from JJ Green/WTOP's "Inside the SCIF"

Inside the SCIF by JJ Green, WTOP - Issue #177, 8 Sep has details on...QEII Death at 96; CNN's Bernard Shaw Death at 82; Ukraine Retakes Ground Near Kharkiv; Putin's Defeat Within Reach; DPRK Seeks Influence in Ukraine; NATO SecGen Urges Great Support for Ukraine; Investigation into Death of Putin Critic Rapoport in D.C.; Opinion on Mar-a-Lago scandal; 2022 INSA Summit; Iran Claims New AI Capabilities; Update on Paul Whelan; more.

Target USA Podcast 348 is on: Another Putin Critic Dies. This Time in Washington, D.C.
Bill Browder, head of the Global Magnitsky Justice Campaign, says it looks "like a suspected murder".
In The Hunt podcast: Who killed a Russian diplomat in Afghanistan?
Dr. Hans-Jakob Schindler, senior director of the Counter Extremism Project, talks with WTOP's JJ Green about who did it and why.
---
Mexican Cartel's Impunity... a few "SpyTalk" items by Jeff Stein and Colleagues on Substack...

Sep 1: "Mexican Dragnet Exposes Cartel Impunity" - Elaine Shannon
AMLO acts to hold the military accountable but top officials are still spared
Aug 27: "Brussels, the Den of Spies" - Matt Brazil
The home of the EU and NATO remains an open playground for Chinese and Russian operatives.
Aug 23: "Condor's Call on the Russian Bombing" - James Grady
A lethal car bombing exposes Russian realities.
Aug 18: "Trump, National Security, and Me" - Frank Snepp
Holding the Ex-President Accountable for Abuse of U.S. Secrets
Aug 10: "Down But Not Out" by Jefferson Morley about Jeff Stein
SpyTalk editor endures a serious operation but is now healing nicely.
Photographic evidence provided.

Subscribe to SpyTalk to support this writer
---
Section III - BROUGHT TO OUR ATTENTION BY MEMBERS

Point of Origin: What Comes Next in a World of Advanced Tech Gone Global? - Cole and Singer, Point of Origin, 13 Sep 2022
Authors' note: Useful Fiction is the deliberate blend of nonfiction with narrative communication techniques. Sometimes known as FICINT or "Fictional Intelligence," the goal is not to replace the traditional white paper, article, or memo, but to achieve greater reach and impact of the research and analysis through sharing them through the oldest communication technology of all: Story. The narrative can also allow a reader to visualize new trends, technologies, or threats, in a manner that is more likely to lead to both understanding and action. As such, it has been increasingly used by organizations that range from the U.S. and NATO militaries to Fortune 500 companies.
The following is a Useful Fiction product designed to visualize how new unmanned technologies, and especially their proliferation to a wide array of state and non-state actors, could lead to both new threats and complicate our understanding of fast-moving crisis scenarios.
Op-Ed here

A CIA Spy Pursued bin Laden after 9/11. Now He's Being Mourned as a Legend - WPost, 9 Sep 2022
Gary Schroen's death came after decades of service to the CIA, including being one of the first Americans into Afghanistan after the Sept. 11, 2001 attacks.
Inside her Northern Virginia home, Anne McFadden keeps an informal shrine to her late husband Gary Schroen, a fellow spy and one of the CIA's most revered and longest-serving officers.
A staircase wall shows the cover of "First In," Schroen's book that chronicles his mission at the age of 59 leading the agency's first officers into Afghanistan two weeks after the Sept. 11 attacks. An adjacent photo features Schroen and his colleagues on that team — its code name was "Jawbreaker" — sporting black-and-white keffiyehs next to their helicopter, tail sign: "91101." On a sideboard, 11 CIA medals, most emblazoned with the agency's seal of an eagle and a 16-point compass star, sit open in square-shaped wooden cases.

Article here

The Weather Used to Be Good for Small Talk. Now It's Dead Serious - WPost, 3 Sep 2022
On a planet beset by climate change, what's the best way to handle a heated conversation? Two co-workers walk out of the office into a scorching summer afternoon.
"Wow, it's really hot today," says one, making what she thinks is polite small talk.
"It's always hot in the summer," snaps the other, and the simplest of conversations just got complicated. The air is heavy, and not just with humidity.
Of course it's miserable in the dog days of summer, and a few years ago, that conversation might have segued to an upcoming beach vacation or a two-for-one margarita happy hour. We talked about weather to break the ice. We talked about weather to kill time. We even talked about weather when we didn't really want to talk. It's the universal connector, rich or poor, a literal barometer of how we're doing.
But what used to be the smallest of small talk is now big: big issue, big problems, big opinions. It's climate, not just weather, and it encompasses historic heat, flooding, drought, wildfires and storms — all looming in the daily news and on our social media feeds. It's freaking some people out, ticking some people off and turning what was a safe subject into a hidden land mine. Weather is the newest topic — along with politics, religion and sex — to avoid at those awkward Thanksgiving dinners.
The science of climate change is not the issue at hand. The question is how and when to bring it up.

Article here

FBI Agents Share "Greatest Untold Story of 9/11" 20 Years Later - CBS News, 3 Sep 2022
The FBI's New York office was in disarray after agents were forced to evacuate amid the collapse of the World Trade Center towers on 9/11 — unsure if their building in lower Manhattan would be another target.
FBI agents made their way through thick plumes of smoke and falling debris to rescue as many people as possible and gather more information. After hearing from officials in Washington, D.C., agents knew they had a huge responsibility: to find out who orchestrated the attack.
Barry Mawn, then assistant director in charge of the FBI's New York office, scrambled to find a nerve center near the site. He recalls that critical challenge in the documentary "26th Street Garage: The FBI's Untold Story of 9/11," which is available to stream on Paramount+ on Thursday, September 9.
.
Article here

Russian Natural Gas Supplier Earning Big Profits on Limited Supply to Europe - ClearanceJobs, 13 Sep 2022
Gazprom, the state-owned Russia supplier of Natural Gas to Europe, is compensating for Kremlin-imposed supply cuts by keeping minimal deliveries, while earning fantastic profits. During the first half of this year, Russia's state oil company, Gazprom had $41.75 billion in net profit, which is up from $29 billion for all last year.
Seem confusing? Simply enough, Russia is sending less gas at a much higher price. Steady revenue continues as soaring prices compensate the Kremlin's decision to cut European supplies. Earlier this week, Moscow said it will continue the closure of Nord Stream 1 pipeline, which provides gas transport to Europe via the Baltic Sea. It is well known that the closure is to pressure the West into dropping Ukraine war-related economic sanctions.

Article here

Letters of Last Resort Are Post-apocalyptic Orders - The Drive, 3 July 2022
Orders for UK Vanguard Sub Crews. The Prime Minister writes hand-penned orders to Royal Navy ballistic missile submarine captains explaining what to do following a sneak nuclear attack that wipes out the United Kingdom government.
The idea that the UK's entire command and control apparatus, and even the country as a whole, could be wiped off the face of the earth in a single nuclear barrage is chilling. Yet it is this possibility that prompted a dark and sobering tradition among Prime Ministers following the advent of the UK's "second strike" nuclear deterrent—their nuclear ballistic missile submarines.
Article here

Former Defense Secretaries, Retired Generals Warn of Threats of Political Polarization - The Hill, 6 Sep 2022
In a political letter and statement...Thirteen former defense leaders on Tuesday warned that political polarization is straining the relationship between civilians and the military.
The open letter, signed by eight former Defense secretaries and five former chairmen of the Joint Chiefs of Staff, warns of an "an exceptionally challenging civil-military environment" exacerbated by geopolitical, social and political issues.
The former secretaries, retired generals and retired admiral don't mention a particular political party, but indirectly call out former President Trump's resistance to the 2020 presidential election results and the transfer of power to now-President Biden. ...
The signatories, which include Trump's former Defense Secretaries James Mattis and Mark Esper, note that "military officers swear an oath to support and defend the Constitution, not an oath of fealty to an individual or to an office" and that civilian control is shared by all three government branches.
Article here
ALSO See: "To Support and Defend: Principles of Civilian Control and Best Practices of Civil-Military Relations" - WarOnTheRocks, 6 Sep 2022
Letter with names here

---
SPECIAL EVENTS, REPORTS, VIDEOS, OTHER PODCASTS
LIVE VIRTUAL EVENT: Lessons from the CIA's Analytic Front Lines - Ard-Pease, JHU, 14 Sep 2022, Noon - 1 pm EDT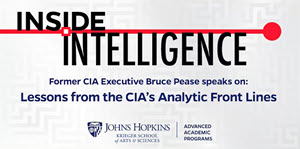 Former CIA Deputy Director Bruce Pease speaks on "Lessons from the CIA's Analytic Front Lines."
Join host Dr. Michael J. Ard for a curated conversation with Bruce Pease on "Lessons from the CIA's Analytic Front Lines."
Bruce E. Pease is a consultant on national security issues and the application of artificial intelligence, and he teaches leadership, ethics, and analysis.
For seventeen years, Pease led CIA's front-burner components, specializing in threats to US security and developing expertise in today's most pressing security issues.
A presentation sponsored by Johns Hopkins Advanced Academic Programs, Zanvyl Krieger School of Arts and Sciences, at Johns Hopkins University.
Join the 14 September presentation here

IMPORTANT READING LIST - 9/11 was a test. The books of the last two decades show how America failed - WPost, 3 Sep 2022
Deep within the catalogue of regrets that is the 9/11 Commission report — long after readers learn of the origins and objectives of al-Qaeda, past the warnings ignored by consecutive administrations, through the litany of institutional failures that allowed terrorists to hijack four commercial airliners — the authors pause to make a rousing case for the power of the nation's character.
"The U.S. government must define what the message is, what it stands for," the report asserts. "We should offer an example of moral leadership in the world, committed to treat people humanely, abide by the rule of law, and be generous and caring to our neighbors. . . . We need to defend our ideals abroad vigorously. America does stand up for its values."
Article here
ALSO Note: Three anonymous excerpts from the long WPost article above that epitomize its theme and message:
"Official dissembling justifies wars, then prolongs them. In the name of counterterrorism, security is politicized, savagery legalized and patriotism weaponized."
"It did not seem to occur to Bush and his advisers that Iraqis could simultaneously hate Hussein and resent the Americans — feelings that could have been discovered by speaking to Iraqis and hearing their concerns."
"If Iraq was the war born of lies, Afghanistan was the one nurtured by them."

APPOINTMENT: Maj Gen Francis DONOVAN to Head SOCOM - DOD, 9 Sep 2022

Marine Corps Maj. Gen. Francis L. Donovan appointed to the grade of lieutenant general, with assignment as vice commander, U.S. Special Operations Command, Pentagon, Washington, D.C. Donovan is currently serving as director, Office of Marine Corps Communication, Washington, D.C.
DoD Announcement here

DATABASE: Russian Sanctions Database - Scroll to View Names and Entities - Atlantic Council, 12 Sep 2022

Russia is one of the world's most sanctioned countries. By imposing an unprecedented package of sanctions after Russia's invasion of Ukraine this year, the West hoped to make Russia a global economic pariah. The synchronized approach strengthened the blow of the initial package, and continuous coordination is allowing partners to spot the gaps in the sanctions regime and try to fill them.
There is significant overlap on sectoral sanctions in finance, in defense, and in drilling technologies for hydrocarbons. Many of these measures have been in place since 2014. But large discrepancies still exist between jurisdictions' listings of entities and individuals.
The Atlantic Council's new Russia Sanctions Database tracks the level of coordination among Western allies in sanctioning Russian entities, individuals, vessels, and aircraft—and shows where gaps still remain.
Includes: Sanctioned individuals spotlight - photos and countries sanctioning them here.

PODCAST: Combining Intelligence and Action with Phil Reilly, former CIA Paramilitary Officer - The Adrenaline Zone, 18 Aug 2022

Sandy and Sandra's guest this episode is Phil Reilly, a former CIA paramilitary officer who was the first American on the ground in Afghanistan in the wake of the 9/11 attacks. Phil starts by explaining a little about the history and organization of the CIA and how the paramilitary fits into it. He also talks about the tough vetting process to get into the CIA and how recruits are analyzed to determine which area they'll be placed in. Phil then shares his own journey to the CIA, including his time on a HALO team as a Green Beret, his choice between the Navy or the Agency, and his paramilitary and operational training. He also shares some details of his experiences in Central America in the 80s and with operating under an alias persona, something that would likely not be possible in our age of ubiquitous technical surveillance and global connectivity.
37-minute interview and transcript here.

MUSEUM NEWSLETTER: "Cold War Times" - The Cold War Museum Summer Newsletter - CWM, 11 Sep 2022
18-page Summer edition available here.

VIDEO: Leaving Afghanistan: Inside America's Final Days in Our Longest War - Coffee or Die, 30 Aug 2022

One year ago, on the 7,293rd day since the Sept. 11, 2001, attacks, US CENTCOM Commander Gen. Kenneth McKenzie Jr. announced the end of the Afghanistan war minutes after the last US aircraft — call sign "Moose88" — took off from Hamid Karzai International Airport in Kabul.
American service members and civilians alike evacuated more than 79,000 civilians, including 6,000 Americans, during the war's final days. Many more were left behind.
America's longest war ended in chaos, with a deadly suicide attack that killed 13 Americans, making a total of 2,327 American lives lost in Afghanistan since the war started.
For the one-year anniversary of the withdrawal, Coffee or Die Magazine sat down with two Marines and a retired Army Ranger-turned-journalist who were there until the end. This documentary is their eyewitness account of how it all went down, from the compassion they witnessed, the chaos they experienced, and the friends they lost.
Video here.
VIDEO: 2-Part Series The 9/11 Anniversary And The Current Status Of Sharia Terrorism - Gaffney & Faddis, 13 Sep 2022

Both 10-minute videos can be viewed at these links:
Video 1. Video 2
SPY THEME TOURS - The Spies of Georgetown Walking Tour - Dates Vary
Sundays in September: The Spies of Georgetown Walking Tour can be explored here

SPY THEME TOURS - The Spies of Embassy Row Walking Tour - Dates Vary
Sundays in September: The Spies of Embassy Row Walking Tour can be explored here
Spyher LLC offers spy-themed walking tours in Georgetown and along Embassy Row on Sundays in September and October at 10a and 12:30p Tours delivered by former intelligence officers and on sale now. For details and to book, contact rosanna@spyher.co
---
Section IV - Books, Research Requests, Jobs, Obituaries
Books — Newly Released, Overlooked, Forthcoming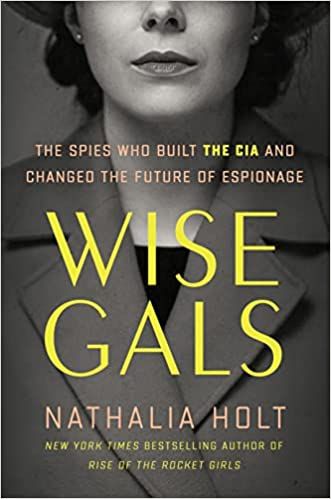 Wise Gals: The Spies Who Built the CIA and Changed the Future of Espionage
by Nathalia Holt
(Putnam Press, Sep 2022)
Profiles a quintet of pioneering female intelligence officers. Draws on diaries, scrapbooks, memos, letters, and recently declassified documents. Holt tracks Adelaide Hawkins, Mary Hutchison, Eloise Page, Elizabeth Sudmeier, and Jane Burrell from their WWII service and recruitment by the newly-formed CIA through the early decades of the Cold War. Based in Munich, language expert Hutchison built a network of Ukrainian spies to try to penetrate Soviet intelligence; Sudmeier, who grew up on a reservation in South Dakota and "could pass for multiple ethnicities," gathered information on Soviet influence in the Middle East; Hawkins, a divorced mom with three children, stayed stateside, where she helped design and implement new covert communications systems. Throughout, Holt highlights the sexism and misogyny these women endured (their efforts to organize for equal pay and recognition was derisively nicknamed the "Petticoat Panel" which only yielded results when lawsuits were filed forcing fairness and change), weaves in intriguing details about microdot cameras and other spy tools, and draws colorful sketches of people and events including "Wild Bill" Donovan and the Cuban Missile Crisis. Though the story's multiple threads get unwieldy at times, this is a revealing and vibrant look at the critical contributions women have made to the CIA. —Publishers Weekly
Book available here
---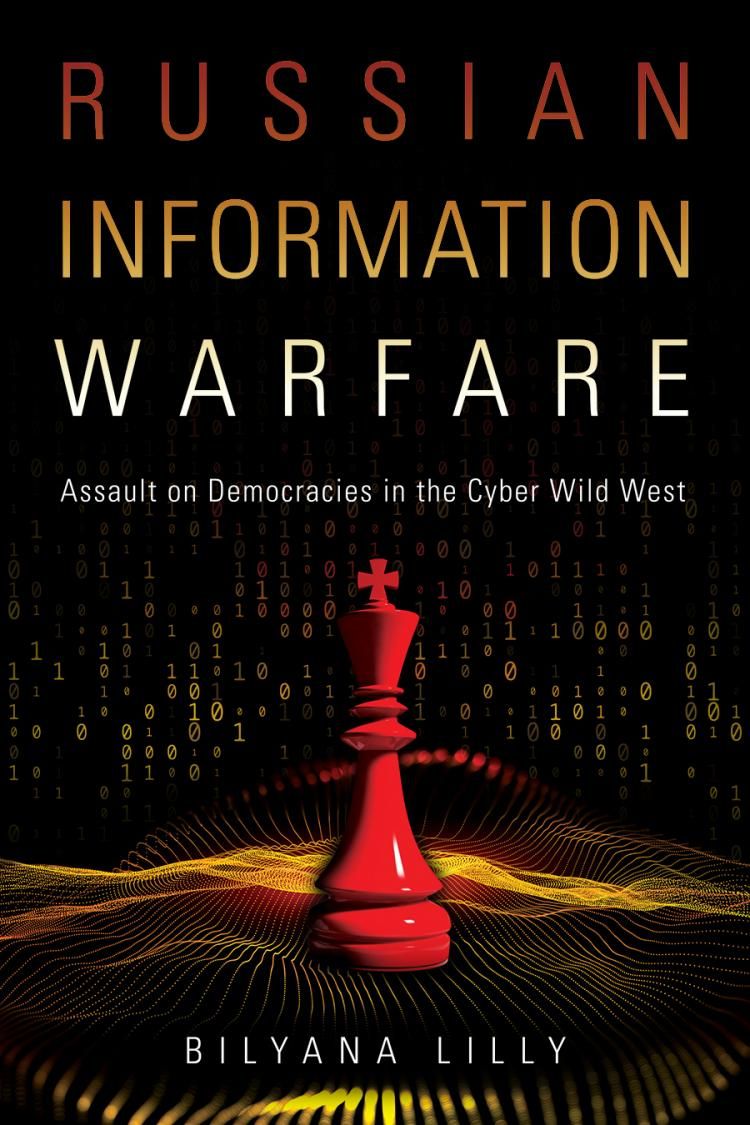 Russian Information Warfare: Assault on Democracies in the Cyber Wild West
by Bilyana Lilly
(Naval Institute Press, Sep 2022)
Examines how Moscow tries to trample the principles on which democracies are founded. Analyzes how the Russian government uses cyber operations, disinformation, protests, assassinations, coup d'états, and explosions to destroy democracies from within, and what the US and other NATO countries can do to defend themselves from this Russian onslaught. The Kremlin has been using cyber operations as a tool of foreign policy against the political infrastructure of NATO member states for over a decade. Alongside these cyber operations, the Russian government has launched a diverse and devious set of activities which at first glance may appear chaotic. Russian military scholars and doctrine elegantly categorizes these activities as components of a single strategic playbook — information warfare. This concept breaks down the binary boundaries of war and peace and views war as a continuous sliding scale of conflict, vacillating between the two extremes of peace and war but never quite reaching either. The Russian government has applied information warfare activities across NATO members to achieve various objectives. What are these objectives? What are the factors that most likely influence Russia's decision to launch certain types of cyber operations against political infrastructure and how are they integrated with the Kremlin's other information warfare activities? To what extent are these cyber operations and information warfare campaigns effective in achieving Moscow's purported goals? The author discusses all the possible answers.

Book may be ordered here
---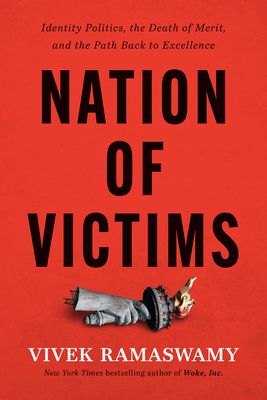 Nation of Victims: Identity Politics, the Death of Merit, and the Path Back to Excellence
by Vivek Ramaswamy
(Center Street, Sep 2022)
America is in decline. Why is that? The author spares neither left nor right in this scathing indictment of the victimhood culture at the heart of America's national decline. Makes the case that the essence of true American identity is to pursue excellence unapologetically and reject victimhood culture.
Hardship is now equated with victimhood. Outward displays of vulnerability in defeat are celebrated over winning unabashedly. The pursuit of excellence and exceptionalism are at the heart of American identity, and the disappearance of these ideals in our country leaves a deep moral and cultural vacuum in its wake. But the solution isn't to simply complain about it. It's to revive a new cultural movement in America that puts excellence first again.
Ramaswamy explains hat America has become unified by one thing: being a nation of victims. It's one of the few things we still have left in common—across black victims, white victims, liberal victims, and conservative victims. Victims of each other, and ultimately, of ourselves. A society nurturing grievances.

Readers are asked to look in the mirror and question their assumptions about who we are and how we got here. What happens to other cultures that fell into the grievance and victim trap? He traces history from the fall of Rome to the rise of America, weaving Western philosophy with Eastern theology in ways that moved Jefferson and Adams centuries ago. The rise and the fall of the American experiment itself—and hopefully its reincarnation--requires casting off all the victimhood identities, awards, and crass celebrations.
Book may be ordered here

---
CFP: IAFIE Citadel Conference - "Intelligence Education in a Contested World" - 20-22 October 2022
Call for Proposals — for conference to be held at The Citadel — The Military College of South Carolina which will host the annual IAFIE (International Association for Intelligence Education) conference in Charleston, SC from 20-22 October 2022.
The conference promotes intelligence education and provides an exceptional opportunity for networking among scholars and practitioners from academia, the private sector, and all levels of government. IAFIE also encourages the direct participation of both graduate and undergraduate students.
At this time, IAFIE seeks papers on ways to advance intelligence education in the areas of national security, law enforcement, and the business sector. Panel and paper proposals that speak to the broad conference theme of "Intelligence Education in a Contested World" will be most welcome!
We are interested, but not exclusively, in complete panel proposals, individual paper proposals, and graduate/undergraduate student research as they might relate to current IAFIE Study Groups:
• The Death of Democracy; • Combating the Popularity of False Narratives; • Defining the Proper Role of Structured Analytic Techniques; • What Analysts Need to Know about Probability and Statistics; • Defining Core Competencies for Intelligence Analysts; • Challenges of Competitive and Business Intelligence; • Cyber Challenges: Defining the Domain of Cyberspace.
Please submit your 250-word panel and/or paper proposals (abstract) to Dr. Larry Valero, IAFIE Events Chair at citadelconference@iafie.org by 15 September 2022.
Notification of acceptance of proposals will be provided on a rolling basis.
Full panel proposals should also include the following information: • Panel title; • Abstract; • All presenter names (limited to four), affiliations, and presentation titles; • Panel discussant name and affiliation and; • Panel chair name and affiliation.
Event location: The Citadel, The Military College of South Carolina, Charleston, SC.
For more information on presenting, attending, or sponsoring the conference, please visit the IAFIE conference website or ask questions do so here
CFP on "Domestic Intelligence Organizations in Non-Democratic Regimes" for the International Journal of Intelligence and CounterIntelligence
The resurgence of authoritarianism in the 21st century coincides with transformations in intelligence that offer states greater surveillance capabilities than any other era of human history. This special issue will explore intelligence in non-democratic regimes to elicit insights on how these non-democratic intelligence cultures and practices might harness intelligence in the future compared to how they have in the past. The editors are particularly interested in case studies that focus less on theory and more on history and new evidence, although papers that offer original theoretical concepts are welcome.
Contributions may include, but are not limited to, the following questions and issues:
· The role of new technology in domestic intelligence or surveillance by non-democratic states (including the newly-developed digital authoritarianism practices)
· How ideology shaped domestic intelligence organizations, functions, or operations in non-democratic states
· Single or comparative case studies
· The influence of society, culture, and history on intelligence in non-democratic regimes and vice versa
· The role of individuals as driving forces in non-democratic intelligence structure, organization, and behavior
· The effect of intelligence on minority or underrepresented groups and voices
· The pressure or influence of outside states, including allies, adversaries, or patrons, on intelligence by non-democratic regimes
· Innovations in non-democratic intelligence practices
· Areas of continuity or discontinuity in the transition from a non-democratic to a democratic state
Abstracts are due by 15 August 2022; Manuscripts are due 15 December 2022.
Manuscripts should be between 4,000-8,000 words (including the abstract, an author bio, references, figures, and tables.) All manuscripts should be formatted following the style of the International Journal of Intelligence and CounterIntelligence.
Submissions or questions: Florina Cristiana Matei, cmatei@nps.edu, or Jeff Rogg, jrogg@citadel.edu
Full Time Teaching Opportunity: Director of Intelligence Studies at the Catholic University of America
The Catholic University of America (CUA) in Washington, D.C. is seeking a new Director of Intelligence Studies to begin in August 2023. The current director, former CIA officer and staff historian (and current AFIO board member) Nicholas Dujmovic, founded the program after his retirement in 2016. The undergraduate Certificate in Intelligence Studies has grown to be the largest certificate or minor program on campus. The program continues to expand the number and variety of intelligence courses offered.
Dr. Dujmovic is reaching out to the AFIO community to encourage potential candidates with the following attributes:
Significant service (at least 15 years) as a professional intelligence officer involved in analysis, operations, technical collection, or possibly support. A recent retiree closing a successful career would be ideal.
An advanced degree (Ph.D. preferred) from an accredited university in political science, history, area studies, a comparable field or a relevant STEM field.
Teaching experience at the university level, either undergraduate or graduate.
Evidence of past scholarship and a willingness to engage in further research and publication, consistent with CUA's commitment to excellence as a "research university."
An enthusiasm for teaching and advising mostly undergraduate students.
The vacancy notice is active and can be found here.
AFIO members wishing to learn more are encouraged to contact Dr. Dujmovic at dujmovic@cua.edu.
Assistant Program Director/ Lecturer or Sr. Lecturer, Security and Intelligence in Washington, DC - Johns Hopkins University
The Johns Hopkins University invites applications for the position of Assistant Program Director in the area of Security and Intelligence. This position will support the MA in Global Security Studies (primary), MS in Intelligence Analysis, and MS in Geospatial Intelligence programs in the Center for Advanced Governmental Studies, within the Krieger School of Arts & Sciences' Advanced Academic Programs Division. Reporting to the Director of the Center for Advanced Governmental Studies and Associate Dean for Graduate & Professional Programs, the Assistant Program Director will contribute to the excellence of the programs and will demonstrate and support ongoing innovation in the curriculums.
The Assistant Program Director will have the following academic and administrative responsibilities: Academic Responsibilities Teach 6 graduate courses per year, including preparation and time spent in the classroom (both on-site in the Washington, DC Center and online), using best practices for teaching, engaging, and mentoring students from diverse backgrounds in the learning process, and responding to student questions Advise students, including both program and research advising Provide input on the curriculums and new course development to ensure the delivery and growth of quality programs Other academic duties normally performed by full-time or regular part-time faculty, such as participating on committees, attending academic events, or contributing to other academic service Administrative Responsibilities Assist with the management of degree concentrations or areas of focus Participate in the adjunct faculty hiring and development processes Assist the Program Directors with administrative tasks, such as planning events and reviewing admission materials Other administrative duties as assigned.
Minimum Qualifications: PhD in political science, international affairs, security studies, intelligence, or other field relevant to the interdisciplinary nature of global security studies; other terminal degrees in these or related fields may be considered 1-3 years of higher education teaching experience online and/or at the graduate level The ability to teach a variety of courses in the global security fields, including research-focused courses Strong organizational skills Excellent oral and written communication skills.
Requirements, Qualifications Sought, and Application Instructions here.

---
Ken Albright, CIA Officer
Kenneth Earl Albright, 85, a CIA Operations Officer, died 10 July 2022 in Thousand Oaks, CA.
Ken spent his childhood overseas where his father's work with the Civil Aeronautics Administration took the family to Panama, Peru, Thailand, and Beirut. He spent high school years in Beirut, graduating from the American Community School, then returned to the States to attend Princeton University. At Princeton, he majored in Politics and was in the Army ROTC. After graduating, he served in the Army, and was a Reserve Officer from 1962-68.
He began his career with the CIA in 1961, working in the Latin American Division in Washington until 1966 when he embarked on his first overseas tour to Rio de Janeiro. In 1968, he volunteered for a tour to VietNam, where he served for two years. He had subsequent tours in Mexico City, Lisbon, and Sao Paulo.
In between tours he attended graduate school at American University and was an instructor at the CIA training facility for three years.
Ken settled in southern California in 1985, completing his last assignment in Los Angeles before retiring in 1991.
Post-retirement Ken worked as an Agency contractor working on resettlement cases. He also did consulting work and worked at the Ronald Reagan Presidential Library in Simi Valley, CA. assisting the archivists in cataloging the presidential papers.
Ken loved physical challenges and in his spare time was a parachutist, marathon runner (completing the Los Angeles, New York, and Marine Corps) , explored Western ghost towns with a good friend, and took up ultralight flying. Ken had the good fortune of working with Agency colleagues who became lifelong friends and with whom he could reminisce and share great stories.
He is survived by his wife Vickie and four daughters.
Marjie Blanco, NSA Officer
Marjorie Ann Beatty Blanco, 79, an NSA Analyst, died 22 August 2022.
Marjie was born in Detroit, MI. She graduated from Grosse Pointe High School in 1960, and went to Michigan State University where she received her BA in 1964 and MA in 1966. While at Michigan State she met her husband, Frank and they were married in 1965 when they were both in graduate school.
Marjie had two rewarding and successful careers. The first as a Professor of French and English as a Second Language at Prince George's Community College. The second as an Intelligence Analyst at NSA. As an analyst, she took pride in mastering whatever task she was given, and always told it like it was. Not only was she smart, she was never shy about offering her professional opinion. She approached every task with grace and determination.
She was a wife, mother, grandmother, second mother to her children's friends, friend, mentor, confidant, colleague, and team mate. In all of these roles, she was loving, thoughtful, warm, sensitive, caring, trusted, and sympathetic.
Marjie loved languages and was fluent in French and in Spanish. She enjoyed reading historical fiction, thrillers, and spy novels, and kept up to date on national and international events.
Marjie and Frank travelled frequently, visiting 6 of the 7 continents and taking over 40 river and ocean cruises, making many friends wherever they traveled or lived. Her favorite places were islands, particularly Hilton Head, Maui, Bermuda, and Santorini. But her happy place was the condo they bought in the north of Spain overlooking the Atlantic Ocean. She loved sitting and reading at the window looking out over the ocean and loved going down to the beach and just relaxing. And she dearly valued being able to get together with family and friends and enjoying the food and culture of that region of Spain. Friends were encouraged to come visit.
Marjie is survived by her husband Frank Blanco; by a son and daughter, and other family. Condolences may be sent to: 1915 Towne Centre Blvd #309, Annapolis, MD 21401
Online condolences may be made at KalasFuneralHomes.com
Jock Campbell, CIA Operations Officer
Jock Peyton Russell Campbell, 90, a CIA Operations Officer, died of septicemia, 28 March 2022 in Estes Park, CO.
Jock was a citizen of the world who settled in Estes Park after a life of working and traveling all over the world for business and pleasure. Gregarious to a fault, he seemed to know someone wherever he went - a family joke that if he went somewhere he didn't know anyone, he made sure to make a friend so he'd have someone to meet up with next time.
Born in Dallas, TX, Jock spent his youth in Washington D.C., returning to Texas for college and then back to DC to take a job with the CIA.
An avid golfer, he made sure to find a good golf course wherever he was stationed and especially enjoyed relaxing at the 19th hole after a good round.
Jock's first wife, Gretchen Campbell (former CIA Reports Officer, later the Corporate Secretary of AFIO National), predeceased him. Jock is survived by his longtime friend and partner, Margaret Fenn, with whom he enjoyed 40 wonderful years including their home in the mountains, with all the deer, rabbits, birds, forests they both loved; by a sister, a son, a daughter, and other family, as well as many other friends who remember him fondly as 'a character,' valued his advice, and appreciated his generosity in spirit and practice.
Sam Chapman, NSA Radio Operator and Collection Officer
Samuel F. Chapman, 89, an NSA Radio Operator and Collection Officer, died 2 September 2022 in Columbia, MD.
Sam was born in Charleston, SC and reared in Crawfordville, GA.
Sam honorably served four years as a Radio Operator with the Air Force Security Service during the Korean conflict. He subsequently worked 34 years for the National Security Agency at Fort Meade, MD and overseas postings, serving as a Radio Operator, Collection Officer, and Manager. He received the Meritorious Civilian Service Award for his contributions to the Agency's mission. He retired in late 1990 and was a Life Member of the Phoenix Society. In addition to his work, Sam was a loving husband, father, and grandfather, and will be missed by all who knew him.
Sam is survived by his wife of 57 years, Juanita Marie Helsel, by a son and daughter, and other family.
Visitation hours will be held Thursday, 15 September 2022 from 2 to 4 p.m. and again from 6 to 8:00 p.m. at Donaldson Funeral Home, 1411 Annapolis Road, Odenton, MD. The memorial service will be held at the funeral home on Friday, 16 September 2022 at 1 p.m., with interment to follow at Meadowridge Memorial Park in Elkridge, MD.
In lieu of flowers, the family requests donations to the Cyber Center for Education and Innovation (CCEI), the home of the new National Cryptologic Museum, 808 Landmark Drive, Suite 223, Glen Burnie, MD 21061.
Condolences may be made on the tribute wall: https://www.donaldsonodenton.com/obituary/Samuel-Chapman
John Conradis, CIA Operations Officer
John C. Conradis, 76, a CIA Operations Officer, did 23 August 2022 of lung cancer.
He served in Vietnam in 1966, was exposed to Agent Orange, and endured medical issues for several years.
John was a graduate of the School of International Service at American University in Washington, DC. He was retired from the CIA and served overseas in a diplomatic capacity in the United Arab Emirates, Oman, India, Turkey, and the former Yugoslavia. He was a lifelong history enthusiast and enjoyed American and ancient history. He published three novels on Maryland in the American Revolution, was a member of the Company of Military Historians and was published in the journal Military Collector and Historian.
He was a lifelong political enthusiast and his opinions were often published in the editorial section of The Washington Post.
John will be remembered for his generous and warm nature, sense of humor, intellect, integrity and love for his family and friends, as well as for all those lives he touched. He lived a fulfilled life of adventure, and while he will be missed, he will live in our hearts forever.
He will be interred in Arlington National Cemetery. Services will be private.
Barney Hicks, CIA Station Chief in several Divisions
Barnabas B. Hicks, 96, former CIA Station Chief in several divisions, died 25 February 2022 in Arlington, VA.
Born in the mountains of Tennessee, he grew up moving from revival to revival meetings with his preacher father and family. Educated at the University of Florida and graduating summa cum laude, he was recruited from that school by the CIA and worked for 40 years in positions as a field officer, Headquarters Desk Chief, and Station Chief in AF, NE, and EUR Divisions. He specialized in disinformation and psychological warfare and managed and implemented US intelligence policy for Africa Division. In 1986 he was asked to aid in implementation of the Agency's Counterterrorism Division and worked there until his retirement.
The family eulogy noted that Barney met people from all walks and positions in life and traveled to many places. He loved woodworking and gardening; he painted pictures and wrote books. He loved animals! He was kind and compassionate and loved his friends and his wife and family.
Preceding him in death was his wife Patricia and a son. He is survived by his son, and other family.
Dana Middleton, NSA Senior Staff Officer
Dana Aldrich Middleton, 87, an NSA Senior Staff Officer, died 25 August 2022 in New Bern, NC.
Dana was born in Cleveland Heights, OH. He graduated from Ohio Wesleyan University in 1957 with a bachelor's degree in Government.
Dana was hired by the National Security Agency, where he worked for over 30 years. During that time, he attended the Army War College in Carlisle, PA, where he earned a Master of Strategic Studies degree. Dana retired as a Senior Staff Officer in 1990 with 32 years of service. He was a former Phoenix Society Member.
Upon retirement, he and wife Marilyn moved to the Greenbrier community in New Bern in 1991. They both volunteered during fund drives at Public Radio East. They enjoyed traveling within the U.S. and loved cruising to foreign ports. Dana enjoyed golf and was an active member of The Emerald's Men's Golf Association and the Tidewater Seniors until physical challenges forced him to give up the game he loved. Dana was also an avid philatelist, acquiring an extensive collection of U.S. stamps, with an additional focus on stamps from Thailand, the UK, Hong Kong, and several other countries.
Dana is survived by a daughter and a son, and other family.
Jack Sweeney, DIA Officer
John Eldredge Sweeney, 80, an DIA Officer, died 23 August 2022 in Alexandria, VA.
He was born in Rockville Centre, Long Island, NY.
After graduation from Central Islip High School on Long Island, NY, Jack served six months of active duty for training as a New York Army National Guardsman. He then attended Kent State University in Ohio. He also served in the Army Reserve and the Kent State University Army Reserve Officers Training Corps (ROTC) and was designated a Distinguished Military Graduate, receiving a Regular Army commission. He subsequently served as an Infantry Platoon Leader and Acting Company Commander in Vietnam and as an Intelligence Officer for a second Vietnam tour. Other foreign and stateside service culminated in retirement as a Colonel. After his Army retirement, Jack joined the Defense Intelligence Agency (DIA) for 15 years of service as a GG-15 Supervisory Intelligence Officer.
Following his second retirement, Jack and wife Carol became amateur genealogists. Jack served as President of the Sons of the American Revolution (SAR) Fairfax Resolves Chapter and held other Chapter, State, and National SAR positions. He was also a member of the General Society of Mayflower Descendants.
Survivors include his wife of 54 years, Carol Lee Jenkins; a sister, two sons, a daughter, and other family.

---
AFIO EDUCATIONAL EVENTS IN COMING TWO MONTHS....
Virtual =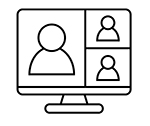 ; In-Person =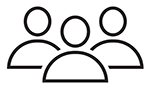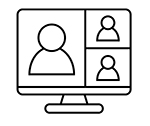 Wednesday, 14 September 2022, 6:30pm EST - Zoom - Author and Journalist Cole Burgett presents "No More Desires: Ian Fleming, James Bond, and Acedia" at AFIO Atlanta Chapter Event
In 1953, former intelligence officer Ian Fleming published Casino Royale, the first novel to feature the character of James Bond. Now, almost seventy years later, the character has undergone numerous translations and reinventions in both literature and film to become one of popular culture's most enduring icons, as well as the perfect representation of the "spy fantasy." No More Desires: Ian Fleming, James Bond, and Acedia cuts through the numerous interpretations to look at the deeply personal connection Fleming had with his fictional character, and seeks to demonstrate just how much his philosophy of life and even his shaky faith went into shaping James Bond, and why such a fantastical representation of the intelligence community continues to fascinate audiences the world over nearly a century later.
Speaker Cole Burgett is a writer and teacher who holds a ThM from Dallas Theological Seminary and a BA in Theology from the Moody Bible Institute. He writes extensively about faith in the context of popular culture, and regularly teaches classes in systematic theology and the exposition of biblical books.
Social: TBD.
Questions, Suggestions? Contact Grant at grant@afioatlanta.com or Brian Hooper at brian@afioatlanta.com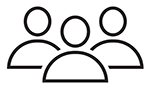 19 September 2022, 4:30 to 7 pm PDT - Simi Valley, CA - The AFIO LA Chapter has a follow-on dinner after this IN-Person event by Former Secretary of Defense Mark Esper at the Reagan Library. Attend BOTH.
Dr. Mark Esper is an American politician and manufacturing executive who served as the 27th United States Secretary of Defense from 2019 to 2020. A member of the Republican Party, he had previously served as the 23rd U.S. Secretary of the Army from November 2017 to July 2019. He will be discussing his book, A Sacred Oath: Memoirs of a Secretary of Defense During Extraordinary Times (Publish Date: May 10, 2022). There is no cost to attend this event, unless you wish to purchase an optional book that he has just recently published for release. The program is scheduled to conclude at 7 P.M., following the event the AFIO LA Chapter has reserved a table at the Wood Ranch Restaurant for a 7.30 PM dinner for members and guests to attend. This will be our first in person gathering in over 2 years. If you wish to attend the cost for the dinner is $30 per person, includes the dinner meal & a beverage. Please send Chapter President Vince Autiero an email if you would like to attend the dinner so that he may reserve a table for the appropriate amount of guests.
If you wish to attend the Dr. Esper event at the Reagan Library, this is the link to do so.
Dinner: 7:30 PM Wood Ranch BBQ (10 min. drive from the Reagan Library) 540 New Los Angeles Ave, Moorpark, CA, 93021 Please Email Vince for a Reservation Count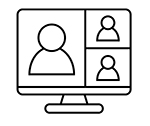 Wednesday, 5 October 2022, 6pm EST - Zoom - Former Senior CIA Case Officer Robert Baer discusses his book "The Fourth Man" at AFIO Atlanta Chapter Event
Former senior CIA Officer and author Robert Baer discusses his intelligence career and his newest book The Fourth Man: The Hunt for a KGB Spy at the Top of the CIA and the Rise of Putin's Russia.
The explosive, never-before-told story of the thrilling hunt for a KGB spy in the top ranks of the CIA, revealing how spies blinded the US to the rise of Putin and Russia's dangerous future.
We think we know all the Cold War's greatest spy stories. The tales of America's greatest traitors have been told over and over. However, the biggest story of them all remains untold—until now. Rumors have long swirled of another mole in American intelligence, one perhaps more damaging than all the others combined. Perhaps the greatest traitor in American history, perhaps a Russian ruse to tear the CIA apart, or perhaps nothing more than a bogeyman, he is often referred to as the Fourth Man.
Blowing the lid off the biggest spy story in decades, Robert Baer tells the full, gripping story for the first time. After the arrest of KGB spy Aldrich Ames, the CIA launched another investigation to make sure there wasn't another double agent in its ranks. Led by three of the CIA's best spy hunters, women who devoted their lives to counterintelligence, its existence was known only to a few. They began methodically investigating their own bosses and colleagues, turning up loose threads, suspicious activity, and shocking intelligence from the CIA's best Russian asset. In the end, they came to a startling conclusion that, whether true or not, would shake American intelligence to its core, setting the stage for a cat-and-mouse game with enormous geopolitical stakes. Spies and moles may seem like bygone cold war history, but with Russia again a misunderstood belligerent power, the skeletons America would rather keep hidden are emerging, and as Robert Baer shows in this thrilling masterwork of investigative reporting, they matter as much now as ever.
Speaker Robert Baer is one of the most accomplished officers in CIA history, is a bestselling author and intelligence analyst for CNN. Over several decades, he served everywhere from Iraq to New Delhi and was awarded the Career Intelligence Medal for his efforts. Baer is the author of four New York Times bestsellers, including his first book, See No Evil, the basis for the Academy Award-winning film Syriana. He is considered one of the world's foremost authorities on the Middle East and frequently appears on all major news outlets. Baer has contributed to TIME, Vanity Fair, The Wall Street Journal, and The Washington Post.
Social: Wed, October 12, 6:30 - 8:00pm at Iron Hill Brewery.
Questions, Suggestions? Contact Grant at grant@afioatlanta.com or Brian Hooper at brian@afioatlanta.com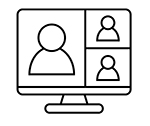 Thursday, 6 October 2022, 7pm CDT - Virtual - The San Antonio TX AFIO Chapter hears from Ric Prado, Senior CIA Operations Officer, author of "Black Ops"
This will be a very special San Antonio AFIO Chapter event. A live discussion with Ric Prado, author of "Black Ops, The Life of a CIA Shadow Warrior." Hosted by David Endris, SATX AFIO Chapter secretary.
Enrique "Ric" Prado is a paramilitary, counter-terrorism, and special/clandestine operations specialist, with a focus on international training operations and programs. Mr. Prado is a twenty-four-year veteran of the Central Intelligence Agency where he served as an Operations Officer in six overseas posts. He was Deputy Chief of Station and "Plank Owner" of the original Bin Ladin Task Force/Issues Station under Senior Analyst, Michael Scheuer, as well as Chief of Station in a hostile Muslim country. He also served as Chief of Operations in the CIA's Counterterrorist Center (CTC) during the September 11th attacks, where Mr. Prado helped coordinate CIA/CTC's special operations (SPECOPS) activities with the National Security Council and FBI, as well as with elite U.S. military representatives from Delta Force and SEAL-Team Six, then detailed to CTC/CIA. He retired as Senior Intel Service-2 (SIS-2, Major General equivalent at CIA). Advanced copies of the book can be ordered at https://www.ricprado.com/
Details about the October meeting will be sent out several days in advance to allow it to be forwarded or shared with other members in other chapters.
Questions? Need the links to virtually attend? Contact John Franklin, President, AFIO San Antonio Chapter, at satxafio@gmail.com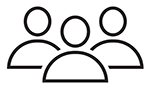 6 October 2022 (Thursday), 11:30am - 2pm PDT - San Francisco, CA - The AFIO Andre LeGallo Chapter hosts Lt. Col. Roger S. Dong discussing developments in the U.S., Taiwan and China relations.
Speaker: Roger Dong, Lt. Colonel (ret.), United States Air Force Date: Thursday, October 6, 2022
Roger S. Dong is a retired Air Force Lt. Colonel who served in counter-intelligence and human intelligence collection for 28 years throughout Asia. After retirement, he returned as a GS-14 serving as our Defense Attaché in Taiwan from 1995-1999. His interest in modern China continued after his retirement and he has lectured on the Belt and Road Initiative and President Xi Jinping and China and Africa in the past. He is one of the most highly decorated HUMINT officers in the nation recognized by the Secretary of Defense, Director of DIA and Director of CIA for his significant intelligence reporting.
Location: Basque Cultural Center, 599 Railroad Ave, South San Francisco, CA 94080.
11:30am no host cocktail; meeting and luncheon at noon.
RSVP and pre-registration is required. Eventbrite registration link here.
Reservation and pre-payment is required before September 30, 2022. The venue cannot accommodate walk-ins.
Please contact Mariko Kawaguchi, Board Secretary at afiosf@aol.com or Mariko Kawaguchi, c/o AFIO, P.O. Box 117578, Burlingame, CA 94011 for questions.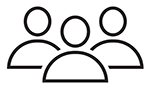 Friday, 4 November 2022, 10:30am - 2pm EDT - Tysons Corner, VA - "Spy Hunt: A Conversation with Paul Redmond and Colleagues" and "Reynolds on 'Need to Know'" - at this AFIO National In-Person Fall Luncheon
A Special AFIO National In-Person Fall Event on Friday, 4 November 2022 - Tysons-McLean, VA - 11 a.m. to 2 p.m. Spy Hunt: A Conversation with Paul Redmond and Colleagues
Panelists/Co-Presenters: Paul Redmond, Lucinda (Cindy) Webb, Michael Sulick, and other senior intelligence and counterintelligence experts TBA
All named panelists confirmed MORNING PANEL runs 11 a.m. - Noon. Paul Redmond served 34 years in CIA's Clandestine Service; Lucinda (Cindy) Webb is a former CIA SIS Officer with 32 years of service which included five years as CIA's Chief of Counterintelligence and Associate Deputy Director for Operations - Counterintelligence; and Dr. Michael J. Sulick is a retired intelligence operations officer who worked for the CIA for 28-years. He served as Chief of CIA counterintelligence from 2002 to 2004 and as Director of the National Clandestine Service. More speaker details on registration site.
Afternoon speaker: Nicholas Reynolds - CIA Historian/Author - discussing his just released Need to Know: World War II and the Rise of American Intelligence.

Timing: Check-in and badge pickup for Registered Attendees begins at 10:30 a.m. NO registrations or walk-ins at hotel.
Co-presentations by Paul Redmond, Cindy Webb, Michael Sulick, and others begin at 11:00 a.m.; Lunch is served from noon-1:00 p.m.; Nicholas Reynolds is scheduled for 1:00 p.m.; event ends at 2:00 p.m.
Space is limited. Preregistration closes at 5:00 p.m. on 31 October 2022.

Cancellation Schedule:  AFIO must commit to the hotel facilities and therefore, regrets it must charge a cancellation fee.  100% refund until 27 October.  No refunds or cancellations after midnight 27 October.  You will receive a donation receipt for fees forfeited.  A donor statement will be sent showing that you made a "gift to AFIO" in such instances.  Gifts to AFIO are tax-deductible.
All attendees must be members of AFIO or accompanied by a member of AFIO.  If you would like to learn more about becoming a member, please visit our website, www.afio.com.  If you have any questions regarding membership, please contact our office at 703-790-0320 or email us at afio@afio.com.

Register here while space remains.
Luncheon prices are $55 for Members; $70 for nonmember guests and all Subscribers.
Location: DoubleTree by Hilton Hotel, McLean-Tysons, VA Address 1960 Chain Bridge Rd McLean, VA 22102. Though we do not provide special overnight room rates, if you wish to make room reservations at the hotel, do so here.
Questions regarding the event? Email events@afio.com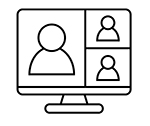 Wednesday, 9 November 2022 (tentatively), 9 at 6:30pm EST - Zoom - Neil Couch, State Department, speaks about Russia and China's Nuclear Nonproliferation Efforts at this AFIO Atlanta Event
Mr. Neil Couch, U.S. Department of State (current) will speak about contemporary diplomatic and military issues surrounding Russia and China's nuclear nonproliferation efforts. More forthcoming.
Speaker: Mr. Couch currently serves as the Director of the Office of Verification, Planning, and Outreach (VPO). The Office of VPO serves as the verification and strategic planning unit of the The Bureau of Arms Control, Verification and Compliance (AVC). VPO identifies solutions to the arms control challenges of today and tomorrow, and leads external engagement with the non-governmental community, Congress, members of the media, and the general public. VPO also manages the Secretary of State's International Security Advisory Board (ISAB) and the Key Verification Assets Fund. Deputy Director, Office of Strategic Stability and Deterrence. Prior to this appointment, he served as the Deputy Director for the Office of Strategic Stability and Deterrence, as well as the U.S. Chairman of the Conforming Group on the New START Treaty delegation. In this role, Mr. Couch manages the interagency treaty implementation process for U.S. Government decisions and correspondence relating to the New START Treaty and the Intermediate-Range Nuclear Forces (INF) Treaty. He also served as the U.S. Head of Delegation to the International Partnership for Nuclear Disarmament Verification. Prior to 2007, when he joined the State Department, he served as a consultant with Booz Allen Hamilton. Mr. Couch retired from the United States Air Force in 2005. In his last assignment, he served as the Deputy Director of Arms Control Policy, Office of the Secretary of Defense, managing issues related to strategic, conventional and global/multilateral arms control treaties and agreements, including the START, INF, Moscow, CFE, and Open Skies Treaties. Mr. Couch graduated with a BA in English from The Citadel in 1982 and an MBA from Webster University in 1987. He has completed two Executive Education programs from Harvard University's Kennedy School of Government.
Social: TBD.
Questions, Suggestions? Contact Grant at grant@afioatlanta.com or Brian Hooper at brian@afioatlanta.com
---
Other Upcoming Events from Advertisers, Corporate Sponsors, and Others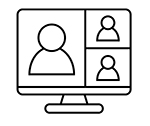 Friday, 16 September 2022, noon-1 pm – Washington, DC – Wise Gals with Nathalia Holt – Virtual International Spy Museum Program
Meet "the Wise Gals"— five women employed by the US government who moved around the globe like shadows during World War II and the tense post-war period of the 1950s and '60s. Nathalia Holt, a New York Times-bestselling author, has brought their lives into the light with her new book WISE GALS: The Spies Who Built the CIA and Changed the Future of Espionage. Dubbed the "Wise Gals" for their sharp humor, intuition, and inventiveness, these women took on dangerous espionage assignments, risking their lives to defend national security. Join us for a conversation with Holt about these remarkable intelligence officers who brought fresh energy and subtle skills to critical operations in WWII and the Cold War. More information about this event here: www.spymuseum.org.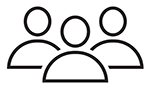 Saturday, September 17, 2:00-4:00pm – Washington, DC – In-Store Book Signing with Robert Wallace – International Spy Museum Program
The Spy Museum Store for a free book signing of The Official CIA Manual of Trickery and Deception with author and the real life "Q" of the CIA, Robert Wallace. More information about this event here: www.spymuseum.org.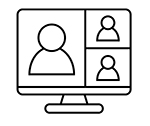 Thursday, 22 September 2022 - Virtual - Naval Intelligence Professionals Speaker Event

TOPIC: Innovative OPINTEL and posturing for the high-end fight: Reflections of a PACFLT Sailor.
GUEST Speaker: CAPT Anthony "Tony" Butera, Chief of Staff, Commander, SECOND Fleet, former Information Warfare Commander, CSG ONE and former Commander, PACIFIC FLEET, Director of Intelligence and Information Operations.
TIME: 1800/6:00 PM EDT; 1700/5:00 PM CDT; 1500/3:30 PM PDT; 1200 /12:00 PM HST
FORMAT: Video Conference – GoToMeeting. Please join the meeting from your computer, tablet or smartphone, beginning at 1750/5:50 PM EDT:
Sep 2022 NIP Virtual Speaker - CAPT Tony Butera
Thu, Sep 22, 2022 5:30 PM - 7:30 PM (EDT)
Please join my meeting from your computer, tablet or smartphone.
You can also dial in using your phone. United States: +1 (646) 749-3122 Access Code: 290-594-365
As always, please mute your device/phone. Thanks.
AGENDA: • (5 min) Ms. B. Lynn Wright, DDNI (Ret.), NIP Chairman, welcoming remarks and NIP Update; • (~25 min) Guest Speaker Remarks; (~30 min) Q & A moderated by CAPT (Ret.) Bob Allen. -
Please enter your questions in the GoToMeeting chat window or email your questions in advance/during the video conference to: bob_allen36@hotmail.com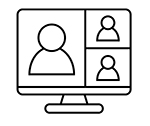 Tuesday, 27 September 2022, 2-3pm – Washington, DC – SPY with Me: Memory Loss Program – Virtual International Spy Museum Program
SPY with Me is an interactive virtual program for individuals living with dementia and their care partners. Join SPY as we use music and artifacts to explore some of our favorite spy stories. Programs last one hour and are held virtually through Zoom once a month. To register, please email Shana Oltmans at soltmans@spymuseum.org. Free but space is limited. Register below. More information about this event here: www.spymuseum.org.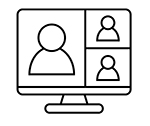 Thursday, 29 September 2022, noon-1 pm – Washington, DC – Virtual Spy Chat with Chris Costa with David Marlowe – Virtual International Spy Museum Program
Join us for an online discussion of the latest intelligence, national security, and terrorism issues in the news. Spy Museum Executive Director Chris Costa, a former intelligence officer of 34 years, will be joined by David Marlowe, CIA Deputy Director of Operations. Marlowe is a veteran intelligence officer who became Deputy Director in June 2021. He has served with the CIA for over 30 years. He has previously been the senior officer directing operations in the Counterterrorism Center. Marlowe has served overseas as the senior CIA station chief in undisclosed locations that are acknowledged by the CIA to be "several of the largest and most complex environments, including war zones." Marlowe was recently the Assistant Director of CIA for the Near East Mission Center, which combines operations officers, intelligence analysts, and other specialists to focus on the Middle East. More information about this event here: www.spymuseum.org.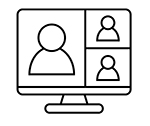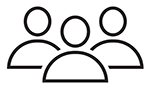 25 October 2022 - Annapolis, MD - Hybrid: In-Person and Virtual - "The Russia China Partnership" - US Naval Institute and US Naval Academy Conference
Join us in person or virtually for this timely and important discussion of great power competition and the influences and factors that are shaping the Russian and Chinese worldview.
Panels of scholars and experts will discuss: • The global impact of Russia's invasion of Ukraine; • Efforts by the People's Republic of China and Russia to work together to displace the United States economically and militarily, as well as undercut its leadership role in world institutions; • Russia and the PRC's attempts to become the world's superpowers; and • A look at Russia and the PRC's past and current use of military power and economic warfare to achieve their goals.
Panel #1 – Russia and China's Gambit to Reset the World Order – Moderator: Kori Schake, Ph.D., Senior Fellow and Director of Foreign and Defense Policy Studies, AEI (Confirmed); o Elbridge Colby, Cofounder and Principal, The Marathon Initiative (Confirmed); o ADM Harry B. Harris Jr., USN (Ret.), Former Commander, U.S. Pacific Command; Former Ambassador to the Republic of South Korea (2018 – 21) (Confirmed); o Michael Kofman, Director, Russia Studies Program, CNA Corporation (Confirmed); o Sarah C. M. Paine, Ph.D., William S. Sims University Professor, U.S. Naval War College (Confirmed).
Panel #2 – What's Next for the Russia-China Relationship: Implications for the United States and the World – Moderator: Rozlyn Engel, Ph.D., Distinguished Visiting Professor, Economics Department, U.S. Naval Academy (Confirmed); o Graham T. Allison, Ph.D., Douglas Dillon Professor of Government, Harvard University (Invited); o Lyle Goldstein, Ph.D., Visiting Professor of International and Public Affairs, Watson Institute for International and Public Affairs, Brown University (Confirmed); o The Honorable Jon M. Huntsman Jr., Vice Chair, Policy, Ford Motor Company; Former Ambassador to Russia (2017-19); Former Ambassador to China (2009-11) (Invited); o Angela E. Stent, Ph.D., Senior Advisor, Center for Eurasian, Russian, and East European Studies, Georgetown School of Foreign Service; Senior Non-Resident Fellow at Brookings Institution (Confirmed); o The Honorable Randall G. Schriver, Chairman of the Board, Project 2049 Institute; Partner, Pacific Solutions LLC; Former Assistant Secretary of Defense for Indo-Pacific Security Affairs (2018 - 19) (Confirmed).
More information about our speakers can be found here.
Sign up today, space is limited!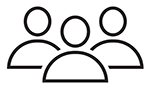 Thursday, 27 October 2022, 4:30 - 6:30 pm EDT - Hanover, MD - Cocktails and Codebreakers Event
Please join the National Cryptologic Foundation (NCF) and the Intelligence and National Security Alliance (INSA) for Cocktails and Codebreakers, a celebration of women in codebreaking.
Pay tribute to the rich history of trailblazing women in cryptology, to include recognizing the United States Postal Service's launch of a Women Cryptologists of WWII stamp.
Fireside Chat: Ms. Jen Easterly, Director, Cybersecurity and Infrastructure Security Agency (CISA) with Mr. Greg Myre, NPR National Security Correspondent, as moderator.
Special Guest Speaker: Mr. Bill Nye will speak about his mother who was a WWII cryptologist with the WAVES.
Where: The Hotel at Arundel Preserve: 7795 Arundel Mills Blvd, Hanover, MD 21076. Google map link for driving directions and location.
More info here
Register here
Questions to R. Diamond at rdiamond@cryptologicfoundation.org
19 - 28 March 2023 - Washington DC to Europe and back - Gary Powers' 10-Day Cold War Espionage Tour
Join author and historian Gary Powers Jr. on this unforgettable 10-day tour of Cold War and Espionage related sites throughout Germany and the Czech Republic
Day 1: Departure from the USA; Day 2: Arrival Berlin; Day 3: Berlin - Potsdam - Berlin; Day 4: Berlin; Day 5: Berlin – Leipzig – Dresden; Day 6: Dresden – Prague – Pilsen; Day 7: Pilsen – Míšov – Pilsen; Day 8: Pilsen – Rozvadov – Nuremberg – Stuttgart; Day 9: Stuttgart – Sinsheim – Speyer – Frankfurt; Day 10: Departure for the USA.
Included Visits: Berlin Wall Memorial • Checkpoint Charlie Museum • German Spy Museum • Military History Museum Gatow • Glienicke Bridge • Hohenschönhausen Memorial • Berlin Stasi Museum • Allied Museum on Clay Allee • Museum in Der Runde Ecke • Leipzig Forum of Contemporary History Museum • Dresden's Military History Museum • Bautzner Strasse Dresden Memorial • KGB Museum • Prague Museum of Communism • Vitkov Hill Nuclear Bunker • Pilsner Urquell Brewery • Atom Museum • Iron Curtain Museum • Nuremberg Trials Memorial • Stuttgart Cold War Bunker • Sinsheim Technik Museum • Speyer Museum of Technology.
Tour Name: Gary Powers' Cold War Espionage Tour - view tour; Group Name: Garypowers.Com Tours; Departure City: Washington, DC; Tour Departure Date: March 19, 2023; Tour Return Date: March 28, 2023.
Tour Price: $3,950.00 (deduct $950 for land only tour) per person, assumes 2-person registration.
For full description of the activities and accommodations on each of those dates and locations, explore full information about the tour here or Call 1.800.323.4466.
To enroll now for this 2023 once in a lifetime tour, do so here.
ALSO See: "Enemy Territory: The Story of American CIA U-2 Pilot Francis Gary Powers" - A Graphic Novel by Francis Gary Powers Jr. and Walter Pfenninger.
---
ITEMS FOR SALE AT AFIO FOR MEMBERS...including NEW ALL-BLACK SHORT-SLEEVED POLO SHIRT
Now available: Black short-sleeved polo shirts with Embroidered AFIO logo
Show your support for AFIO with our new Black Short-sleeve Polo Shirts. Shirts are shrink and wrinkle resistant of fine cotton with a soft, "well-worn, comfy" yet substantial feel. They feature a detailed embroidered AFIO seal. Get a shirt for yourself and consider as gifts for colleagues, family, and friends. Only $50 each including shipping.
Sizes for (M) men, only; Small, Medium, Large, XL, XXL, and XXXL. $50 per shirt.
You may pay by check or credit card. Complete your order online here or mail an order along with payment to: AFIO, 7600 Leesburg Pike, Ste 470 East, Falls Church, VA 22043-2004. Phone orders at 703-790-0320. Questions? Contact Annette at: annettej@afio.com.
PopSocket for cellphones or tablets
Show your support to AFIO while enjoying the convenience offered by our AFIO Logo PopSocket. The PopSocket is most commonly used as a stand and as a grip for your mobile phone or tablet; handy for taking selfies, watching videos, and for texting. The PopSocket looks like a small button or sticker which, when closed, sticks flat to your mobile device. However, its accordion-like design enables it to pop open for use. The benefits of using a PopSocket make it a must-have accessory for your mobile phone or tablet. It also aids in keeping your phone from slipping off your hand during use, falling, or breaking.
Price: $15. Order this and other store items online here.
---
Caps - Dark Navy with Navy AFIO Logo
An authentic silhouette with the comfort of an unstructured, adjustable fit. Fabric: 100% cotton. Unstructured. Fabric strap closure with adjustable D-clip. Price: $30. Order this and other store items online here.
---
Duffel Bags - Royal Blue and Black with Full Color AFIO Logo This duffel has it all when it comes to value, style and organization.
600 denier polyester canvas with polyester double contrast; D-shaped zippered entry for easy access. Front pocket with hook and loop closure. End mesh pocket Easy-access end pockets. Four durable, protective feet and built-in bottom board for added strength. Web handles with padded grip. Detachable, adjustable shoulder strap.
Dimensions: 11"h x 19.75"w x 9.75"d; Approx. 2,118 cubic inches
Price: $50. Order this and other store items online here.
---
AFIO Mug with color glazed logo. Made in America. Sturdy enough to sit on desk to hold pens, cards, paperclips, and candy.
This handsome large, heavy USA-made ceramic mug is dishwasher-safe with a glazed seal. $35 per mug includes shipping. Order this and other store items online here.
---
Guide to the Study of Intelligence and When Intelligence Made a Difference
"AFIO's Guide to the Study of Intelligence" has sold out in hard-copy.
However, it is available in digital form in its entirety on the AFIO website here.

Also available on the website here are the individual articles of AFIO's history project "When Intelligence Made a Difference" that have been published to date in The Intelligencer journal. More articles will be forthcoming in future editions.
---
Disclaimers and Removal Instructions
Weekly Intelligence Notes (WINs) are commentaries on Intelligence and related national security matters, based on open media sources, selected, interpreted, edited and produced for non-profit educational uses by members and WIN subscribers.
REMOVAL INSTRUCTIONS: We do not wish to add clutter to inboxes. To discontinue receiving the WINs:
a) IF YOU ARE A MEMBER - click here: UNSUBSCRIBE and supply your full name and email address where you receive the WINs. Click SEND, you will be removed from list. If this link doesn't open a blank email, create one on your own and send to afio@afio.com with the words: REMOVE FROM WINs as the subject, and provide your full name and email address where you are currently receiving them.
b) IF YOU ARE NOT A MEMBER, and you received this message, someone forwarded this newsletter to you [contrary to AFIO policies]. Forward to afio@afio.com the entire WIN or message you received and we will remove the sender from our membership and distribution lists. The problem will be solved for both of us.
CONTENTS of this WIN [HTML version recipients - Click title to jump to story or section, Click Article Title to return to Contents. This feature does not work for Plaintext Edition or for some AOL recipients]. If you wish to change to HTML format, let us know at afio@afio.com. The HTML feature also does not work for those who access their e-mail using web mail...however NON-HTML recipients may view the latest edition each week in HTML at this link: https://www.afio.com/pages/currentwin.htm
---
WINs are protected by copyright laws and intellectual property laws, and may not be reproduced or re-sent without specific permission from the Producer. Opinions expressed in the WINs are solely those of the editor's or author's listed with each article. Notices in the WINs about non-AFIO events do not constitute endorsement or recommendation by AFIO. AFIO Members Support the AFIO Mission - sponsor new members! CHECK THE AFIO WEBSITE at www.afio.com for back issues of the WINs, information about AFIO, conference agenda and registrations materials, and membership applications and much more!
(c) 1998 thru 2022. NOTE NEW ADDRESS: AFIO, 7600 Leesburg Pike, Suite 470 East, Falls Church, VA 22043-2004. Voice: (703) 790-0320; Fax: (703) 991-1278; Email: afio@afio.com
---
About AFIO | Membership Renewal | Change of Address | Upcoming Events | Chapter Locations | Corporate/Institutional Memberships | Careers in Intelligence Booklet | Guide to the Study of Intelligence | Intelligencer Journal | Weekly Intelligence Notes | To Make A Donation | AFIO Store | Member-Only Section | Code of Ethics | Home Page
Click here to return to top.
---