---
Moscow accuses British spies of trying to 'recruit' Russian diplomats - Daily Mail, 31 Oct 22
Moscow has summoned the Dutch ambassador to 'protest strongly' against the efforts of British spies to 'recruit' Russian diplomats in the Netherlands, Russia's foreign ministry said today. Ambassador Gilles Beschoor Plug was called in to hear the protest from the Kremlin, which claimed representatives of the British intelligence services 'made an attempt to recruit the military attache of Russia's embassy in The Hague on October 20'. 'Such provocative actions are unacceptable... and hinder the normal operation of Russian establishments abroad,' it added. The ministry also accused Western secret services of attempting several similar 'provocations' against Russian diplomats over recent years in the Netherlands. (Full article here.)
Eyes in the sky: NATO's E-3 spy plane fleet watches over Ukraine - New Atlas, 31 Oct 22
The unpredictable nature of the conflict in Ukraine makes it a confusing one from the outside looking in, but Western powers are watching it unfold with intelligence resources that would have been unimaginable half a century ago. Here, New Atlas looks at a key component in these efforts – NATO's spy planes that serve as its eyes the sky. Every day, a half a dozen jet aircraft in NATO livery patrol the skies somewhere over Eastern or Central Europe, the Norwegian Sea, or the Black Sea. They remain aloft for up to eight hours at a stretch. If need be, they can stay up indefinitely with tanker aircraft refueling them while in flight. These aircraft never fly into Ukrainian or Russian airspace. Unless they are over international waters, they never directly see a Russian ship or aircraft. Though far from the war in Ukraine, they are always watching what is going on in the battle space and beyond. (Full article here.)
ISA: Soldier Spies of the Intelligence Support Activity - Grey Dynamics, 30 Oct 22
The Intelligence Support Activity (ISA), the 1st Capabilities Integration Group (Airborne), or simply The Activity is a component of the US Army and acts as a dedicated intelligence group for SOCOM. ISA has gone by many names over the years--1st Capabilities Integration Group, Task Force Orange, Gray Fox, Army of Northern Virginia, Office of Military Support, Centra Spike, Torn Victor--but its current one is not public knowledge. Its purpose is unlike many other special operations forces of the US military, not dedicated to direct combat, and more towards secretive and clandestine actions necessary to support other military operations. Its scope is quite large, and it often works in support of JSOC, SOCOM and even other intelligence agencies. Originally the ISA operated as a tactical arm of the National Security Agency. Nowadays the ISA focuses on the preparation of the battlespace for military operations across the globe. Primarily acting as enablers for JSOC special mission units. (Full article here.)
Ukraine arms manufacturer charged with treason over bugged phone calls - The Guardian, 25 Oct 22
Alleged recordings of the head of a major Ukrainian aircraft manufacturer accused of aiding the Russian military – saying he "completely understands" why a Russian missile was fired at his factory – have been released by Kyiv's security services after his arrest at the weekend. Vyacheslav Boguslaev, the president of Motor Sich, has been charged with treason after a raid at the weekend on his home in the southern Ukrainian city of Zaporizhzhia. The manufacturing heavyweight is suspected of selling engines – before and after the invasion – for Russian attack helicopters that have been used extensively against Ukrainian troops. The release of the alleged recordings have served as a reminder of the historic ties between veteran figures in the two countries' arms industries and Ukraine's internal battle to root out collaborators. (Full article here.)
Israel president gives US intel on Iran drones in Ukraine - AFP, 25 Oct 22
Israel's president said Tuesday he was sharing intelligence with the United States to prove Iran supplied Russian-operated drones that have reaped destruction in Ukraine, as he urged a tough response. The United States and European Union have already reached a similar conclusion but Israel has been pushing for tough action against Iran's clerical state, which it views as its biggest threat. President Isaac Herzog, who holds a largely ceremonial role, held talks with Secretary of State Antony Blinken on a visit to Washington in which he will meet President Joe Biden on Wednesday. "Iranian weapons play a key role in destabilizing our world, and the international community must learn its lessons, now and in the future," Herzog said. "The world must speak with Iran in the same language -- a tough, united and uncompromising language." Herzog's office in a statement said he would share images assessed by Israel that show similarities between drones downed in Ukraine and parts tested in Iran in December 2021 and displayed at an exposition in Iran in 2014. (Full article here.)
Space Force moves to consolidate its intelligence community - Federal News Network, 24 Oct 22
As the Space Force expands and defines the roles of its different commands, one of its top priorities will be intelligence gathering in space. In a service so new no one has had time to wear the shine off their buttons, Space Operations Command (SpOC) will take a major role in the business of spying, satellites and satellite imagery. SpOC is the Space Force's component of U.S. Space Command, and will carry out the majority of Defense Department's space Intelligence, Surveillance and Reconnaissance (ISR) gathering, according to SpOC Commander Lt. Gen. Stephen Whiting. Whiting said his command provides 90-95% of Space Command's operational capability. "We prepare combat ready, ISR lead, cyber secure space and combat support forces. Combat readiness is the coin of the realm and SpOC, because we are that operational fighting force, we have lead intel, lead ISR, lead in everything we do," said Whiting in a recent online interview with the Center for Strategic and International Studies. Insight by CyberArk: In this exclusive ebook, we take a deep dive into efforts at the Army Software Factory, CISA and DISA to share strategies and insights — particularly at a time that agencies simultaneously want to deliver more data and services to users at the edge. U.S. Space Command is a joint combatant command with five components. In addition to SpOC, it includes Space and Missile Defense Command from the Army, Marine Corps Forces Space Command, the 1st Air Force and Joint Force Headquarters-Cyber as the cyber defense component. (Full article here.)
NSA's new 'nerve center' ready to scan the world for threats to America - Washington Times, 25 Oct 22
The National Security Agency, which is in the middle of moving into a new "nerve center" on its Fort Meade campus, says it is still ready for whatever foreign threat may emerge against the Nov. 8 midterm elections. "We're ready to go," NSA Director Gen. Paul M. Nakasone said in an interview in the "battle bridge" of the new National Security Operations Center. Commonly referred to as the agency's "nerve center," the facility provides the NSA with a real-time window into government operations across the globe and allows the agency to respond to a crisis in an instant. (Full article here.)
See also: NSA's new 'nerve center' ready to scan the world for threats to America - Washington, DC News Source, 25 Oct 22
How the Secret Service uses intelligence to drive its operations - The Hill, 26 Oct 22
"Intelligence drives operations" is a precept by which the U.S. military has operated under for decades. At its core, that statement indicates that intelligence is the essential element that informs the planning, preparation, execution and assessment of operations. In the aftermath of the Jan. 6, 2021, Capitol riot, many sought to blame federal agencies — including the Secret Service — for "minimizing intelligence" or "intelligence failures." That critique shows a fundamental misunderstanding of how the Secret Service uses intelligence to accomplish its protective mission. In federal law enforcement, the Secret Service holds a unique place. Although largely known for its protective mission, the agency also continues to perform an investigative mission, part of which it was founded on. On average, the Secret Service alone receives about 2,000 threats per year against the sitting president and additional threats for other protectees. Most of these threats are protectee-focused and not necessarily event- or area-focused. Typically, such threat tips come from other agencies, most notably the FBI. (Full article here.)
OSS Society meeting delivers most notable toast to America - Washington Times, 25 Oct 22
"This is to you, America," called out David Cohen, 35-year-CIA-veteran and former deputy commissioner for intelligence for the New York City Police Department. "You were birthed in the heat of revolution, from the Battle of Bunker Hill to the bitter winter quarters of Valley Forge — and finally victorious at Yorktown. You became a nation on battlefields from Shiloh to Vicksburg to Gettysburg, and showed amazing grace at Appomattox Court House," Mr. Cohen said. "You matured in World War I, leaving behind on the battlefields of Belleau Wood, Flanders Fields and others nearly 120,000 Americans — who would otherwise be farmers, haberdashers or factory workers. Your blood flowed at Normandy and Bastogne, in the air and at sea, at Guadalcanal, Iwo Jima and Okinawa. You opened the gates of Nazi extermination camps, then uplifted your former enemies with your treasures and values," Mr. Cohen continued. "You gained victory against the insatiable Soviet evil empire in a nearly 50-year war, with titanic battles stretching from Korea's frigid Chosin Reservoir to the steamy jungles of Vietnam — through the Berlin airlift and the Cuban missile crisis. And you closed the Fulda Gap with your troops and tanks," he said. "You freed Kuwait, saw bravery in Fallujah and shed blood yet again in Khost and Afghanistan — and you brought justice to Saddam Hussein, Osama bin Laden, Iran's Qassim Soleimani, Abu Bakr al-Baghdadi and now Ayman Al-Zawahiri. And while achieving all of this, America — along the way, lest we forget — you found the cure for polio, put a man on the moon, invented baseball — and of course, rock 'n' roll. America: Never, never become weary, because your greatest achievements are yet to be witnessed," Mr. Cohen concluded. "Now please stand and raise your glass in toast to America," he told his audience. (Full article here.)
Senators Applaud Intelligence Leader's Commitment to Declassification Reform - NextGov, 26 Oct 22
Sens. Ron Wyden, D-Wash., and Jerry Moran, R-Kan., are encouraged by the Biden administration's response to the huge and growing backlog of government documents that need to be processed so that more of them can be revealed to the public. "The failures of the current classification system make our country both more vulnerable and less transparent—it's a lose-lose proposition," Wyden said in a press release Wednesday. "I'm pleased that the Biden administration is committed to reforming the classification system and investing in new declassification technology. I'll continue watching closely to ensure the White House gets it done and ultimately heeds my call to update the executive order governing classification." The executive order, issued back in 2009, looked to address how the internet has changed the items that need to be processed for classification. No longer just static paper documents, such items now come in various forms, including text, chats, numerical data and graphics, which are often stored in the cloud and transmitted by email, officials at the National Archives wrote in 2018. (Full article here.)
Spy agencies pulled 2020 vote study after internal dissent - Associated Press, 27 Oct 22
As U.S. spy agencies ramped up their work to catch foreign meddling in this year's election, a team of CIA experts studied lessons learned from the contentious 2020 vote. Unexpectedly, their report sparked a controversy within parts of the intelligence community. In a rare move, their study was withdrawn shortly after it was issued in the spring after rank-and-file officers protested that it failed to address the allegations of politics seeping into intelligence that arose in the 2020 election and that remain unresolved for some today. Reissued in September, the study remains classified and its full contents aren't publicly known. Several people familiar with the matter would say only that it included recommendations on how intelligence leaders could best examine and report election threats attributed to Russia, China and other American adversaries. The dispute over a relatively routine study and its unusual withdrawal highlight ongoing concerns over how to address the varying foreign threats to U.S. elections — including disinformation, cyber espionage and the amplification of existing divisions within American society. In an increasingly polarized America, some of those tensions have spilled over inside the nominally apolitical world of intelligence, some former officers say. (Full article here.)
Working From Home Makes Home a New Target for Spies - Clearance Jobs, 30 Oct 22
We're all working from home a lot more these days. Logic has it that home is now where the spy recruiters will look for targets. A 2021 incident in Lod, Israel, a town near Tel Aviv, highlights how home can become a target. The Israeli counterintelligence service, Shin Bet, discovered that a member of the Israeli defense minister's housekeeping staff was in social media contact with someone 'associated with Iran.' The household staff member sent photos of the interior of the house to establish his bona fides. The supposition is that he was to install malware in the house computers. (Full article here.)
Women Cryptologists of World War II Honored with USPS Forever Stamp - NSA, 26 October 2022
Seated under a tent outside the newly opened National Cryptologic Museum (NCM) on a crisp, autumn morning, GEN Paul M. Nakasone, Commander, USCYBERCOM, Director NSA/Chief, CSS, NSA leaders, United States Postal Service (USPS) officials, and other special guests gathered to honor the work of the Women Cryptologists of World War II at the first-day-of-issue ceremony for a Forever Stamp. "It truly is amazing that the pioneers, the founders of our Agency, are being recognized with a stamp," GEN Nakasone said. "As we dedicate this new stamp, let us also dedicate ourselves to the work that they have done in terms of being able to secure our Nation's future." GEN Nakasone thanked the USPS and the dedicating official, Jakki Krage Stako, chief commerce and business solutions officer and executive vice president of the USPS, for their hard work in commemorating these STEM pioneers — the women who made NSA possible. (Full report here.)
House Democratic Aide Fired after Ties to Chinese Embassy Revealed - National Review, 28 Oct 22
House Democratic staffer was fired after her outreach to other congressional aides allegedly on behalf of the Chinese embassy was revealed this week, National Review has learned. After an investigation found that the staffer had acted improperly, her boss, Representative Don Beyer, swiftly removed her. "Congressman Beyer was totally unaware of these activities prior to being contacted by the House Sergeant At Arms," Aaron Fritschner, his deputy chief of staff, told National Review in a statement this morning. "As soon as he learned of them, he followed every directive he was given by security officials. The staffer in question is no longer employed by the office of Congressman Beyer." Fritschner added that Beyer, who has a hawkish record on China, was "deeply upset" upon learning about the activities of the now-former staffer, Barbara Hamlett. He said Beyer "has been an outspoken critic of China's record on human rights — including their crackdown in Hong Kong and their oppression of the Muslim Uyghur population in Xinjiang — as well as an advocate for Tibet, and a vocal supporter of Taiwan." The Virginia Democratic congressman traveled to Taiwan in August, soon after House speaker Nancy Pelosi visited the country. (Full article here.)
U.S. intelligence community helping build new digital tools to hunt 'misinformation' online - Washington Times, 28 Oct 22
The U.S. intelligence community is partnering with a company building software that aims to root out misinformation online, raising questions about whether the U.S. government is spying on speech on the internet. Tech company Trust Lab said it is working with the intelligence community's investment fund In-Q-Tel on a "long-term project that will help identify harmful content and actors in order to safeguard the internet." The federal government is set to receive new internet monitoring tools intended to identify harmful foreign content and speakers. (Full article here.)
The Spy Who Saved Me: Former CIA master of disguise helps disfigured people come out of hiding - Global News, 29 Oct 22
Some artists want fame. But if anyone spotted Robert Barron's work, he'd consider that a failure. That's because his skill and attention to detail were honed in places where getting noticed could get you killed: Barron was a real-life master of disguise in the Central Intelligence Agency. He traveled the world concealing identities at the height of the Cold War — often while concealing his own face. He did a lot of things he still can't talk about because they're still classified, but what he can tell you about his life explains why virtually no one else can do what he does. "Realism!" he proclaims, when asked what sets his work apart. (Full article here.)
Xi Jinping consolidates power by elevating intelligence and police chiefs to key roles - Washington Examiner, 29 Oct 22
Chinese President Xi Jinping solidified his grip on power this month by elevating the heads of China's intelligence service and its police force to his inner leadership circle within the Communist Party. Chen Wenqing, head of China's Ministry of State Security, and Wang Xiaohong, head of the Ministry of Public Security, were both named by Xi to key positions on his leadership team during the 20th Central Committee meeting of the CCP, where Xi received a third five-year term. Many believe he will now rule China for life. Xi named Chen to the Politburo of the CCP's Central Committee, made up of two dozen members, and Chen was also picked to the seven member Secretariat of the CCP's Central Committee, which runs many of the CCP's day-to-day efforts. Chen is widely believed to be in line to now run the CCP's Central Political and Legal Affairs Commission, too. The commission oversees the Supreme People's Court, the Ministry of State Security, and the Ministry of Public Security. The Pentagon said last year the Ministry of State Security is China's "main civilian intelligence and counterintelligence service" and that it helps China's influence efforts. (Full article here.)
See also:
China's high-tech surveillance drives oppression of Uyghurs - The Bulletin, 27 Oct 22
Chinese Spies Used Wasabi Wallet To Conceal Bitcoin Trail For Bribing FBI Official - Benzinga, 25 Oct 22
China Operates Secret 'Police Stations' in Other Countries - Wired, 29 Oct 22
Chinese Hackers Exploit Gaps in US Intelligence Sharing, Senator Says - Bloomberg, 25 Oct 22
Navy Secretary Warns Industry Of Chinese Spying - Defense Daily, 26 Oct 22
Russia is rebuilding its spy networks throughout Europe - Le Monde, 25 Oct 22
When the French consular services received Yulia Shifmanovich's visa application during the summer, they were not suspicious. The war in Ukraine has led many Russians to want to leave temporarily, to escape Western sanctions imposed on Moscow, the country's "partial" mobilization, or simply to travel. Besides, Vladimir Putin's most dangerous spies, the killers and saboteurs, are rarely women. Still, consulate staff remained cautious, aware Russia was ready to do anything to continue its war in Ukraine, and so they waited for the opinion of the French intelligence services before giving their answer. According to a French diplomat interviewed by Le Monde, the visa request's refusal was, in the end, the result of an "unspecified" opinion from the French intelligence services. It was not appealed. And for good reason. According to our information, Ms. Shifmanovich is the partner of Alexander Kulagin, a member of Unit 29155 of the 161st special training center of Russia's military intelligence, the GRU. This unit was responsible for the assassination attempt that took place in 2018, in Salisbury, southern England, when a nerve agent was used against Sergei Skripal, a GRU defector, who had taken refuge in the United Kingdom. Since then, Western intelligence services thought they had neutralized this threat by identifying all of the intelligence agency's members.dian reports. "It had been suggested that his wife had an intelligence background but was a dependent and not working at the time at the base." (Full article here.)
See also:
Employee of University of Tromsø in Norway arrested on charges of spying in favour of Russia while undercover as 'researcher from Brazil' - Novaya Gazeta, 25 Oct 22
Russia's security service works to subvert Moldova's pro-Western government - Stars and Stripes, 28 Oct 22
Liz Truss's phone hacked by Putin's spies in search for 'embarrassing' secret information - Express, 30 Oct 22
Russian intelligence services will launch a campaign against national movements in Russia - Ukrainska Pravda, 25 Oct 22
Russian Spies Have Gone Full Mafia Mode Because of Ukraine - Vice, 27 Oct 22
FBI Probing Ex-CIA Officer's Spying for World Cup Host Qatar - Associated Press, 27 Oct 22
A former CIA officer who spied on Qatar's rivals to help the tiny Arab country land this year's World Cup is now under FBI scrutiny and newly obtained documents show he offered clandestine services that went beyond soccer to try to influence U.S. policy, an Associated Press investigation found. The monthslong FBI probe focuses on whether Kevin Chalker's work for Qatar broke laws related to foreign lobbying, surveillance and exporting sensitive technologies and tradecraft, said two people with knowledge of the investigation who requested anonymity because they weren't authorized to discuss it. Chalker's goal, AP found, was to burnish Qatar's image among American decision makers while undermining critics who have accused the Persian Gulf monarchy of financing terrorists and other wrongdoing. Federal investigators have focused increasing scrutiny in recent years on Qatar's influence efforts, including those alleged to involve former U.S. national security officials. (Full article here.)
---
Implications of Xi Jinping's Hold on Power: Former Senior CIA China Analyst Chris Johnson - interview by Former Acting D/CIA Mike Morell


Intelligence Matters: A CBS News national security podcast hosted by former CIA Acting Director and CBS News national security contributor Michael Morell.
25 Oct | Implications of Xi Jinping's Hold on Power: Former Senior CIA China Analyst Chris Johnson
This week on Intelligence Matters, Michael Morell speaks with former senior CIA China analyst Chris Johnson, now President and CEO of the China Strategies Group, to discuss Xi cementing his power at the Communist Party congress, the line-up of the all-powerful Politburo, and what it means for the state of play of U.S.-China relations. Morell and Johnson discuss the implications on foreign policy of the new Politburo and the keeping of China's foreign minister.
Past episodes:

18 Oct | U.S. Political Violence on the Rise: Professor Bob Pape
11 Oct | The Ethics and Impact of Drone Strikes: Georgetown Law Professor Mitt Regan
04 Oct | Putin's Threat of Nuclear War: Former CIA Moscow Chief of Station Rolf Mowatt-Larssen


More about Intelligence Matters by Michael Morell here.
---
"Baseball and Espionage" with World Series Champion Ryan Zimmerman
Spycast is the official podcast of the International Spy Museum and hosts interviews with intelligence experts on matters of HUMINT, SIGINT, IMINT, OSINT, and GEOINT. Spycast is hosted by historian Andrew Hammond, PhD.
25 Oct | "Baseball and Espionage" with World Series Champion Ryan ZimmermanRyan Zimmerman (MLB Stats; Wikipedia) and Marc Polymeropoulos (Twitter; LinkedIn) join Andrew to discuss intelligence and America's pastime. From the SpyCast Field of Dreams. What You'll Learn: Intelligence (Sign-stealing and codebreaking, Glue guys and teamwork, Ethics in baseball and espionage, Clutch and pinch hitters in espionage and baseball), Reflections (Daring to fail, Stepping up to the plate of life), and much, much more…
Past episodes:

18 Oct | "On the Streets, Location Unknown" - CIA Operator Karen Schaefer (Part I)
11 Oct | "Sure, I Can Hack Your Organization, Part II"
05 Oct | "Sure, I Can Hack Your Organization"


---
Despite Russian setbacks on the ground, all evidence suggests that Vladimir Putin remains undeterred in Ukraine.
In Other News The proprietary analytic newsletter crafted for The Arkin Group's private clients by former CIA Acting Deputy Director for Operations Jack Devine.
27 Oct | Despite Russian setbacks on the ground, all evidence suggests that Vladimir Putin remains undeterred in Ukraine.
From the onslaught of Russian missiles targeting critical infrastructure to running nuclear drills in response to the completely unverified intelligence that Ukraine is trying to build a dirty bomb, Putin's new war posture is geared to grind down both Ukrainian and Western resolve for his unjust war. As Autumn progresses, Putin hopes to shroud the Ukrainian people in darkness and cold and cause enormous strain to American and European political leaders with high gas prices and the threat of nuclear fallout and hoping that the U.S. midterm elections might turn a result more amenable to his worldview. He is hoping that the West might start to negotiate for themselves and not Ukraine to end their own pain. (Full version available to AFIO members within weeks of publication here.)
21 Oct | Iranian weapons in Russia reveal Putin's needs and limitations, geopolitical realignments abound
14 Oct | On the cusp of the Chinese National Congress, analysis from a global contributor offers readers insight on how Xi might be weighing his next steps

13 Oct | Crimean bridge attack comes at a time of escalated pressures on Putin, global players actively navigate their response.

---
Daily Analysis of Security Issues and Geopolitical Trends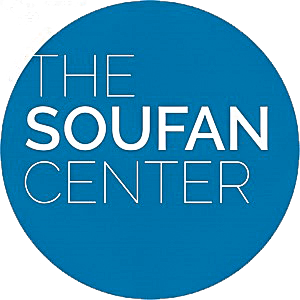 Intel Brief The Soufan Center's flagship, daily analytical product focused on complex security issues and geopolitical trends that may shape regional or international affairs. The Soufan Center was founded by former FBI Special Agent and Soufan Group CEO Ali Soufan.
31 Oct | U.S.-Saudi Relationship Likely to Deteriorate Further in the Near Term

While it was no secret that U.S. President Joe Biden and Saudi Crown Prince Mohammed bin Salman (MBS) were not on the best of terms, the current trajectory of the relationship could portend a more permanent change. Both Washington and Riyadh have pledged a reassessment of the relationship, particularly after recent revelations that the Saudis reneged on a deal to boost oil production through the end of the year. By deciding to slash oil production by 2 million barrels per day (bpd) following an October 5th meeting of OPEC +, Saudi Arabia contributed directly to a rise in crude oil prices at a time of rising inflation. That the decision was taken with just weeks to go before the U.S. midterm elections was perceived as a further slight by the Biden administration, which accused Saudi Arabia of coming to the aid of Vladimir Putin and Russia, despite Moscow's ongoing illegal invasion of Ukraine. The New York Times described the deal's breakdown, describing it as "a story of handshake agreements, wishful thinking, missed signals and finger-pointing over broken promises." Saudi Arabia's energy minister, Prince Abdulaziz bin Salman, criticized the Biden administration late last week for its decision to sell oil from the U.S. emergency oil reserve, before commenting that the Saudis chose to be "the mature" party when asked about the ongoing energy dispute. He went on to say, "China is the number one export destination for the oil Kingdom's exports. The Kingdom will continue to be its reliable and trusted partner." (Full brief here.)
28 Oct | Worsening Conditions in Haiti Raise Questions About Foreign Intervention
27 Oct | The 20th Party Congress and the Continuation of China's Increasingly Assertive Foreign Policy
26 Oct | Iran-backed Factions Take Control in Iraq
25 Oct | Japanese Prime Minister Orders Investigation Into Religious Sect After Accusations of Connections to the Ruling Party
---
Analysis of Global Security Events with WTOP National Security Correspondent JJ Green

Inside the SCIF - 27 Oct - South Africa terrorist alert, Russia threatens satellites, battle for Kherson, and more.
Target USA Podcast - 26 Oct - The War in Ukraine: Canada, Estonia, Latvia Speak Out - Tuuli Duneton, Undersecretary for Defense Policy at the Estonian Ministry of Defense, Einars Semanis, Latvia's Ambassador to Belarus, and Col. Vince Kirstein, commander of Canada's Task Force

The Hunt Broadcast - 27 Oct - 10 soldiers killed in Burkina Faso during al-Qaida linked violence - Discussion With Dr. Hans Jakob Schindler, senior director of the Counter Extremism Project.




---
Russian Army's Quiet Fatal Flaw: No Sergeants - Jeff Stein and Colleagues in SpyTalk (Substack)

26 Oct | Russian Army's Quiet Fatal Flaw: No Sergeants - Jeff Stein
Of all the post-invasion excuses given for the Russian army's failures in Ukraine—corruption, bad logistics, poor execution of a bad idea—the most obvious one, to me, has gotten short shrift: The Russian army has virtually no sergeants— or as retired Army Gen. Mark Hertling put it to me recently, "no functioning NCO corps." U.S. veterans have to be gobsmacked as I was hearing this for the first time. From the moment screaming drill instructors "welcomed" us to basic training, the sergeants owned us. From making tight beds to marching in order to firing and cleaning weapons, they told us how to do it. We all lived in fear of being singled out for punishment on the order of Full Metal Jacket. But as most of us eventually learned, the sergeants were really trying to teach us how to stay alive. In combat units especially, it's the guys with the stripes who make sure the troops stick together, change their socks, watch the other guy's six and do things right. Same in the Marines and Navy. Gunneys and petty officers make sure their people eat right, get sleep, write home, ace the drills and—the big one— don't freeze or run away when the shit hits the fan. (Full article here.)

20 Oct | Clean Out the FBI and Secret Service - Jeff Stein


18 Oct | A Bold New Look at China's Audacious Spies - Matt Brazil


07 Oct | CIA Assassin in Castro Plots Dies Safely in Bed - Jefferson Morely



To support SpyTalk, subscribe here.


---
*** NOTE: Products regularly featured in this section will only appear when they post fresh content. ***
---
OSINT Highlight - The Remote Control Killers Behind Russia's Cruise Missile Strikes on Ukraine - Bellingcat, 24 Oct 22
In the early hours of Monday, 10 October 2022, Russia pummelled Ukraine's largest cities with missiles killing at least 20 people and wounding more than 100, according to Ukraine's national emergency service. Russia has boasted about the surgical precision of its cruise missiles and claimed the attacks on 10 October targeted Ukraine's military, security command centres and the national energy grid. However, open-source evidence shows that multiple missiles struck non-military targets, damaging residential buildings and hitting kindergartens and playgrounds. (Full report here.)
Article: How the FBI Stumbled in the War on Cybercrime - ProPublica, 18 Oct 22
Investigating cybercrime was supposed to be the FBI's third-highest priority, behind terrorism and counterintelligence. Yet, in 2015, FBI Director James Comey realized that his Cyber Division faced a brain drain that was hamstringing its investigations. Retention in the division had been a chronic problem, but in the spring of that year, it became acute. About a dozen young and midcareer cyber agents had given notice or were considering leaving, attracted by more lucrative jobs outside government. As the resignations piled up, Comey received an unsolicited email from Andre McGregor, one of the cyber agents who had quit. In his email, the young agent suggested ways to improve the Cyber Division. Comey routinely broadcast his open-door policy, but senior staff members were nevertheless aghast when they heard an agent with just six years' experience in the bureau had actually taken him up on it. To their consternation, Comey took McGregor's email and the other cyber agents' departures seriously. "I want to meet these guys," he said. He invited the agents to Washington from field offices nationwide for a private lunch. As news of the meeting circulated throughout headquarters, across divisions and into the field, senior staff openly scorned the cyber agents, dubbing them "the 12 Angry Men," "the Dirty Dozen" or just "these assholes." To the old-schoolers — including some who had risked their lives in service to the bureau — the cyber agents were spoiled prima donnas, not real FBI. (Full article here.)
Announcement: OSS Society Dedicates Memorial - Twitter, 25 Oct 22
The OSS Society dedicated a memorial last Saturday at Arlington National Cemetery honoring OSS personnel KIA/MIA. Attendees included Dr. Mike Vickers, DDCIA David Cohen, Adm. Eric Olson, Charles Pinck, MG Ben Maitre, USAF, A/S Brett Holmgren, The Hon. George Tenet, and Heather Hopkins. (Read more here.)
Click here to see the full program handout from the ceremony.
Sanctions Delay Chinese Equipment to Russian Arctic Energy Projects - NGA, 25 Oct 22
To fuel further economic growth and diversify its energy imports, China has made critical investments in Russian liquid natural gas (LNG) projects in the Arctic. Chinese firms provide both financial capital and outsourced construction to make these projects possible. China's first investment, a joint project with the Russian energy company Novatek, known as Yamal LNG, was completed in 2017. The success of this first project encouraged China to partner with Novatek again for a more ambitious project dubbed Arctic LNG 2. In this project, Chinese firms not only invested but are heavily involved in fabricating key components. But progress on Arctic LNG 2 slowed and in some places was halted altogether following Russia's invasion of Ukraine. Despite project owner Novatek stating that the first modules for the project's second phase were to arrive in Murmansk in May 2022, imagery analysis shows that as late as September 2022, many of the Chinese-manufactured modules were still sitting in Chinese docks. This report captures images from four Chinese construction companies and Novatek's construction yard to demonstrate module construction and transport of components necessary for Arctic LNG 2 is behind deadlines, indicating that one of China's most important forays into the Arctic may be at risk. (Read entire report here.)
60th Anniversary - Cuban Missile Crisis - NGA, 27 Oct 22
Sixty years ago, in October, 1962, intelligence professionals across multiple agencies faced one of the gravest crises of the Cold War. The need for timely and accurate intelligence was paramount to U.S. decision-makers in determining the handling of the crisis, with every available intelligence source mined for information. Aerial reconnaissance quickly gained critical importance, providing a means to both visually verify intelligence gleaned from other disciplines and provide concrete photographic evidence of Soviet missiles that could be shared with allies and adversaries around the world, should the need arise. Sixty years later, as we face a renewed great power competition and threats of nuclear aggression, the Cuban Missile Crisis continues to provide lessons that speak to us today. Then, as now, the ability of the IC to deliver a multi-intelligence perspective to decision-makers, providing the advantage in timely, accurate and comprehensive information, can prove critical to resolving crises and averting war. Take a look back at this moment in history through the lens of NGA predecessor, the National Photographic Interpretation Center (NPIC). (See video here.)
Is a more collaborative approach the answer to fighting global disinformation? - CyberScoop, 21 Oct 22
Disinformation is flooding online platforms at such a rate that it's simply impossible for tech companies, content moderators or researchers to prevent every harmful post from spreading quickly online and resulting in real world consequences. The problem is so overwhelming and complex that it requires social media platforms, government officials and other stakeholders to combine efforts, Graphika CEO John Kelly told CyberScoop in an interview Thursday. That's why his social media monitoring firm is developing a blueprint for what it calls a software-based multistakeholder threat center that would track, share and analyze disinformation at scale with journalists, government officials, academics and other experts. While the virtual threat center remains theoretical until funding materializes, Graphika's leaders said they have discussed the concept with a variety of potential partners. (See article here.)
IC OSINT Advocate Award Named for Dr. Joseph Markowitz - OSINT Foundation, 24 Oct 22
The Dr. Joseph Markowitz IC OSINT Advocate Award recognizes the U.S. Intelligence Community senior leader who has advanced the OSINT discipline, demonstrated advocacy of the OSINT practitioner profession, and taken steps to establish or strengthen a program of record for OSINT in their respective agency. Dr. Joseph Markowitz served as the first Director of the Community Open Source Program Office (COSPO) and dramatically advanced the Intelligence Community's OSINT capabilities. (For more information, including eligibility requirements and nomination instructions, see full announcement here.)
---
Video: 1960 Soviet Spy School - CIA Educational Documentary - Vinnytsia, Ukraine (17 mins) - CIA, 1960 (YouTube posting 30 Oct 22)
CIA-produced educational documentary on espionage school in Soviet-era Ukraine that was used to train intelligence operatives to function in U.S. society. (Watch here.)
Video: Spycraft In Vijayanagara - The Espionage System of Vijayanagara Empire (11 mins) - Explorer's Journey, 2 Oct 22
It can be said that the success of Krishnaraya as a warrior and as an administrator was primarily dependent on the combined might of spies and security personnel. Thus, the spycraft of Vijayanagara was the success mantra behind the rise of Vijayanagara in the first half of 16th century. (Watch here.)
Report: Australian Security Intelligence Organization (ASIO) Annual Report - ASIO, 25 Oct 22
Australia's security outlook remains complex, challenging and changing. Complex, because the threat environment is increasingly volatile and shaped by diverse drivers that range from geopolitical to technical, ideological to environmental. Challenging, because Australia is being targeted by sophisticated foreign adversaries that are effectively unconstrained by resources, ethics or laws. Encryption is making threats to life from lone actors or small groups more difficult to detect. Changing, because threats are increasingly intersecting, emerging from new places and blurring the distinctions between ASIO's legislated responsibilities. Espionage and foreign interference has supplanted terrorism as our principal security concern. Multiple countries are aggressively seeking information about Australia's strategic capabilities, economic and policy priorities, world-class research and development, and defense technologies. We anticipate hostile foreign powers and their proxies will be particularly interested in obtaining information on AUKUS, the Quad and their associated initiatives. While cyber remains the most pervasive vector for espionage, the re-opening of international borders will make it easier for foreign intelligence services to gather intelligence in person, on location in Australia. Multiple foreign governments are determined to interfere in Australia's democracy and undermine our sovereignty. We see this primarily manifested in the harassment of diaspora communities, and attempts to shape political and business decision-making to the foreign governments' advantage. These attempts are occurring in all states and territories, at all levels of government, on all sides of politics and in the private sector. (Full report here.)
Infographic and Report: The 50 Minerals Critical to U.S. Security - Visual Capitalist, 01 Mar 22
The U.S. aims to cut its greenhouse gas emissions in half by 2030 as part of its commitment to tackling climate change, but might be lacking the critical minerals needed to achieve its goals. The American green economy will rely on renewable sources of energy like wind and solar, along with the electrification of transportation. However, local production of the raw materials necessary to produce these technologies, including solar panels, wind turbines, and electric vehicles, is lacking. Understandably, this has raised concerns in Washington. In this graphic, based on data from the U.S. Geological Survey, we list all of the minerals that the government has deemed critical to both the economic and national security of the United States. Access visual tool and full report here.)
Video: The Mossad In Istanbul (53 mins, English subtitles) - Al Jazeera, 24 Oct 22
In recent years, Turkey has been a haven for a large number of Arab and Islamic political figures. Some of whom the Israeli Mossad has been tracking their steps and seeking to target them. However, with the recent convergence of the Turkish-Israeli relations, many questions revolve. This investigation from the "ma khafiya azam" program, shows exclusive interviews, recordings and footage that reveal the secrets of the Mossad in Istanbul. (Watch video here.)
Video: The Evolution of North Korean Espionage (74 mins) - Institute of World Politics (30 Oct 22)
In the world of espionage, North Korea remains one of the hardest targets as it remains the most reclusive and enigmatic communist regime on the planet. The question remains, then, how did North Korea develop its Modus Operandi (M.O.) in order to achieve its ultimate foreign policy goal? – which is the "revolutionization" of South Korea through reunification under Kim Jong Un. In this lecture, first, North Korea's exploitation of its unique Juche ideology as a tool of indoctrination will be discussed – specifically, North Korea's totalitarian and monolithic dictatorial system, known as _suryong_, meaning Supreme Leader, will be assessed. Second, the evolution of North Korea's conduct of espionage during and after the Cold-War will be highlighted, including traditional espionage operations – recruitment of South Koreans – as well as special operations, such as terrorist attacks. Third, several cases of North Korea's exploitation of its intelligence officers will be addressed – those who were brainwashed to sacrifice their lives for the sake of the regime until their defection to the U.S. or South Korea to pursue their life of freedom. Watch video here.)
Report: National Intelligence Estimate (NIE) - Cyber Operations Enabling Expansive Digital Authoritarianism - National Intelligence Council, 25 Oct 22
Recently declassified NIE, dated 7 April 2020, addressing use of cyber operations by regimes (such as those in Moscow and Beijing) to advance autocratic rule beyond their borders. (See full report here.)
Report and Video: Congressional oversight of intelligence for great-power competition - Atlantic Council, 18 Oct 22
On October 4, the Scowcroft Center's Forward Defense practice hosted a hybrid public event on the topic of "Intelligence Community and Intelligence Community Reform." The event was part of a series sponsored by the minority members of the House Permanent Select Committee on Intelligence (HPSCI) titled Beyond the SCIF. The event focused on how HPSCI can adjust its work––and that of the US intelligence community at large––to refocus from counterterrorism to great-power competition. The experts agreed that the great-power challenge will require a bipartisan approach to intelligence oversight that encourages the adoption of open-source intelligence and places an emphasis on integrating the expertise of other committees. The event was moderated by Ranking Member Michael Turner (R-OH). The expert panel included Undersecretary Kari A. Bingen, Senior Fellow and Director, Aerospace Security Project, Center for Strategic and International Studies and Former Deputy Under Secretary of Defense for Intelligence and Security; Representative Jane Harman, Distinguished Fellow and President Emerita, Wilson Center and Former Ranking Member, US House Permanent Select Committee on Intelligence; Dr. Matthew Kroenig, Director of Studies and Acting Director, Scowcroft Center for Strategy and Security, Atlantic Council; and Representative Glenn Nye, President and CEO, Center for the Study of the Presidency and Congress and Former Member, US House Armed Services Committee. (See full recap and video here.)
Video: The Secret Life Of A WW2 Spy (51 mins) - History Hit Network, 23 Oct 22
They were unlikely heroes who fought behind enemy lines in every theatre of World War Two. Female spies unearthed secrets, supported the resistance and destroyed the morale of the enemy. From women OSS agents dropped behind enemy lines, to female radio operators inside the Third Reich, stories of the decisive intelligence-gathering role woman played in the war. (Watch video here.)
Video: Discussion - 2022 National Defense Strategy: Implications for China and the Indo-Pacific (45 mins - Center for Strategic and International Studies, 27 Oct 22
The Center for Strategic and International Studies (CSIS) hosted a discussion on October 27, 2022 at 4:00 p.m. ET, on the most critical takeaways for U.S. defense policy to deal with China and the Indo-Pacific, as detailed in the 2022 National Defense Strategy (NDS). The NDS argues that the Department of Defense's most urgent priority is competing with China. The release of the NDS marks a pivotal moment for U.S. defense policy in the Indo-Pacific, and senior CSIS experts will share their insights on countering China, the possibility of war in the Taiwan Strait, engagement with allies and partners, and other national security issues across the region. (Watch video here.)
Intelligence in History - A Collection of Recent Articles
True Intelligence Operations in Film - Bridge of Spies - Director Steven Spielberg (16 Oct 2022)
In the cold war, a lawyer, James B. Donovan is recruited by the CIA and involved in an intense negotiation mission to release and exchange a CIA U-2 spy-plane pilot, Francis G. Powers. The pilot was arrested alive after his plane was shot down by the Soviet Union during a mission and stays in the company of a KGB intelligence officer, Rudolf Abel, who was arrested for espionage in the US.

More about this true-to-life film here.

Roger Ebert Review of the film here.
True Intelligence Operations on T.V. - Mini Series - A Spy Among Friends - Life of British Spy Kim Philby, based on NYT Best Selling book by Ben Macintyre (01 Nov 22)
A Spy Among Friends follows the defection of notorious British intelligence officer and KGB double agent, Kim Philby, played by Mare of Easttown's Pearce, through the lens of his complex relationship with MI6 colleague and close friend, Nicholas Elliott (Lewis). (For more information, click here.)
Walking Tours - Washington, DC - Sundays (Dates/Times Vary)
Former intelligence officers guide visitors on two morning and afternoon espionage-themed walking tours: "Spies of Embassy Row" and "Spies of Georgetown." For more information and booking, click here or contact rosanna@spyher.co
---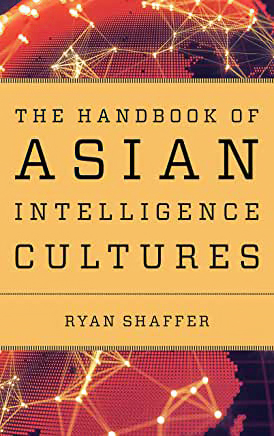 The Handbook of Asian Intelligence Cultures (Security and Professional Intelligence Education Series)
by Ryan Shaffer
(Rowman and Littlefield, 03 Oct 22)
As Asia increases in economic and geopolitical significance, it is necessary to better understand the region's intelligence cultures. The Handbook of Asian Intelligence Cultures explores the historical and contemporary influences that have shaped Asian intelligence cultures as well as the impact intelligence service have had on domestic and foreign affairs. In examining thirty Asian countries, it considers the roles, practices, norms and oversight of Asia's intelligence services, including the ends to which intelligence tools are applied. The book argues that there is no archetype of Asian intelligence culture due to the diversity of history, government type and society found in Asia. Rather, it demonstrates how Asian nations' histories, cultures and governments play vital roles in intelligence cultures. This book is a valuable study for scholars of intelligence and security services in Asia, shedding light on understudied countries and identifying opportunities for future scholarship.
Order book here.
---
A Century of Repression: The Espionage Act and Freedom of the Press (The History of Media and Communication)
by Ralph Engelman
(University of Illinois Press, 04 Oct 21)
A Century of Repression offers an unprecedented and panoramic history of the use of the Espionage Act of 1917 as the most important yet least understood law threatening freedom of the press in modern American history. It details government use of the Act to control information about U.S. military and foreign policy during the two World Wars, the Cold War, and the War on Terror. The Act has provided cover for the settling of political scores, illegal break-ins, and prosecutorial misconduct.
Order book here.
---
Estimative Intelligence in European Foreign Policymaking: Learning Lessons from an Era of Surprise (Intelligence, Surveillance and Secret Warfare)
by Christopher Meyer
(Edinburgh University Press, 31 Oct 22)
This book provides the first assessment of the performance of three leading European polities in providing estimative intelligence during an era of surprise. It develops a new framework for conducting postmortems guided by a normative model of anticipatory foreign policy. The comparative analysis focuses on how the UK, the EU and Germany handled three cases of major surprises: the Arab uprisings, the rise to power of the Islamic State (ISIS), and the Russian annexation of Crimea. It considers not just government intelligence assessments, but also diplomatic reporting and expert open sources and how these assessments were received by organizational leaders. The book tests and develops new theories about the causes of strategic surprises, going beyond a common focus on intelligence versus policy failures to identify challenges and factors that cut across both communities. With the help of former senior officials, the book identifies lessons yet to be learnt by European polities to better anticipate and prepare for future surprises.
Order book here.
---
Call For Articles: AFIO Journal, The Intelligencer
For the past four years, AFIO has included in The Intelligencer a series of articles on "when intelligence made a difference." Written by scholars, intelligence practitioners, students, and others, they cover events from ancient times to the modern world and in many countries. AFIO is soliciting articles for future issues. Most articles run between 2,000 and 3,000 words, although some are longer or shorter. If you have an idea for an article that fits the theme, email senior editor Peter Oleson at peter.oleson@afio.com.
Call For Assistance: Researcher Seeks Copy of 1941 FBI Booklet
An AFIO member who is conducting research on the beginnings of industrial security programs before WWII is in search of a copy of a 55-page FBI booklet, dated December 1941, titled "Suggestions for Protection of Industrial Facilities." Digital copies or photocopies are acceptable. Please contact winseditor@afio.com with any information.
Call For Papers: Urban Security 2023 in Journal of Strategic Security Special Issue
The special issue will look at a range of urban security issues including urban warfare, urban insurgency, urban crime and insecurity, operating in dense urban terrain (DUT), mega cities, and subterranean spaces (SubT), and in the Urban-Littoral interface, as well as the protection of the populace. Papers addressing the full range of violent actions from high intensity crime to civil strife and other situations of violence, non-international armed conflict (NIAC), and large scale combat operations (LSCO) during international armed conflict (IAC) are encouraged. All papers submitted to the special issues issue will be subject to double-blind peer review. Below is a list of urban security issues the special issue editors would like to see submissions on:

· Conflict in Megacities (10 million or more)
· Police-Military Intelligence interface in urban conflict
· Insurrection
· Urban-littoral nexus
· Information warfare in support of urban conflict
· Urban insurgency
· Urban Terrorism
· Criminal governance in cities (Slums/Favelas)
· Criminal Armed Groups (CAGs) in cities
· Social Media and Urban Conflict
· Climate Conflict in Cities (Urban-Climate Conflict Nexus)
· Urban counterterrorism
· Urban counterinsurgency (COIN)
· Urban Riots and Public Order
· Intelligence for Urban Operations (e.g., GeoINT)
· Urban policing
· Urban critical infrastructure protection including urban cyber security
· Humanitarian operations and protection of civilians in urban conflict
· Medical and humanitarian response to urban crises and disasters

Abstracts due 1 February 2023; draft submissions due 1 June 2023. (See full submission details here.)
---
Intelligence Practice Lead - SOS International, Washington, D.C.
The Intelligence Practice Lead, Americas, alongside the Consulting and Solutions Practice Director, Americas, is responsible for developing the Intelligence business within the regional security consulting team. The Intelligence Practice Lead will oversee the development, positioning, sales and the effective coordination and delivery of all intelligence consulting and solutions, including Intelligence Managed Services, in the US and Canada region. In this role the individual will oversee the provision of support to International SOS's US and Canada regional distribution channels to drive customer satisfaction and profitable growth across relevant business lines, in the technical domain of Intelligence. The individual will help to translate International SOS's Security value proposition into clear priorities and actions, in support of the business lines' commercial road maps. In addition, the role will be responsible for: driving day-to-day delivery of Intelligence consulting deliverables (including capability assessment, planning, training etc); establishing a cadre of analyst external consultants; educating key internal stakeholders and clients; leading/contributing to the expansion of intelligence methodologies and deliverables; along with their cadre of external consultants.
Additional Information and Application here.

Supervisory Criminal Investigator (Special Agent-In-Charge) - U.S. Army CID, Nationwide
Serves as the Criminal Investigation Division (CID) Field Office Special Agent-In-Charge (SAC) and is the principle law enforcement expert and advisor responsible for all investigations and operations conducted by CID offices within their area of responsibility (AOR). Directly supervises multiple Supervisory Criminal Investigators, full-performance level GS-13 and GS-14 criminal investigators, and support personnel in co-located and satellite offices.
Additional Information and Application here.

Retired Federal Government Employees Wanted - National Security Agency - Fort Meade, Maryland
The National Security Agency (NSA) may occasionally need skilled civilian retirees to augment the existing work force on high priority projects or programs. In order to fill these temporary positions quickly, we need to know who may be interested and available to return to work with us on a short notice basis as well as their skills. Retirees provide expertise and corporate knowledge to temporarily support mission requirements, manpower shortfalls, and/or mentor the next generation of Agency employees. Salary Range: $86,335 - $170,800.
Additional Information and Application here.

Assistant/Associate Professor of Intelligence Studies (Global Security and Intelligence Studies) - Embry-Riddel Aeronautical University - Prescott, Arizona
Embry-Riddle Aeronautical University's Prescott, Arizona campus is accepting applications for a tenure-track assistant or associate-level professor of intelligence studies to teach intelligence courses to students in the Global Security and Intelligence program. The successful candidate will teach students about the intelligence community, strategic intelligence, the intelligence cycle and intelligence analysis, writing, and briefing. Prior experience working in the intelligence community is strongly preferred. We are interested in candidates with teaching acumen in intelligence analysis and writing using structured analytical techniques.
Additional Information and Application here.

Teaching Associate - Intelligence and National Security Studies - Coastal Carolina University, South Carolina
The Department of Intelligence and Security Studies ( ISS ) at Coastal Carolina University is accepting applications for a pool of Teaching Associates (part-time adjunct faculty) to teach introductory and undergraduate elective course offerings for the program beginning in August 2022. While the ad is open to any specialization within the field of study, courses in the areas of homeland security, law enforcement intelligence, counter-narcotics, and cybersecurity are of particular interest. Course offerings can be in a face-to-face or synchronous online modality. To be considered, candidates must have a masters or doctoral degree in a relevant subject area. Prior professional experience in the profession, as well as prior teaching experience are preferred.
Additional Information and Application here.

Assistant Professor of Intelligence and National Security Studies - University of Texas, El Paso
The Department of Criminal Justice is seeking to fill one full-time tenure-track position beginning Fall 2023 at the Assistant Professor level. Responsibilities include conducting and publishing scholarly research, seeking extramural funding, teaching face-to-face and online courses, and service to the department, university, and profession. Applicants must have a Ph.D. in a closely related field in Intelligence and/or Security Studies from an accredited university (e.g., criminal justice, political science, public policy, security studies). ABD applicants will be considered if doctorate will be in hand by Fall 2023. Active research agenda and published scholarly journal articles are required to apply. Applicants with only a J.D., Psy.D., or Ed.D. will not be considered. All research/teaching areas of intelligence/national security studies will be considered, but preference will be given to candidates who have demonstrated teaching and/or research areas in at least one of these areas: Homeland Security, Intelligence Analysis, or Terrorism/Counter-Terrorism.

Additional information and application here.
Adjunct Professor - The Institute of World Politics, Washington, D.C.
The Institute of World Politics (IWP) in Washington, D.C. seeks an adjunct professor to teach its graduate course on the Russian intelligence and security services. The course is an elective in the Strategic Intelligence Studies (SIS) Master's degree and Counterintelligence Certificate programs. The four-credit course consists of 14 weekly, three-hour instructional meetings, plus a final examination, and a research paper. A course syllabus and lecture materials are available for use. Candidates should possess professional experience (at least 15 years) as a professional intelligence officer involved in operations, or analysis with knowledge of the Soviet and Russian intelligence and security services, and preferably teaching experience at the university level, either undergraduate or graduate.
Resumes may be sent to Prof. David Thomas at DThomas@iwp.edu, cc to John Sano at JSano@iwp.edu.
Assistant Program Director/Lecturer in Security and Intelligence - Johns Hopkins University, Washington, DC
The Johns Hopkins University invites applications for the position of Assistant Program Director in the area of Security and Intelligence. This position will support the MA in Global Security Studies (primary), MS in Intelligence Analysis, and MS in Geospatial Intelligence programs in the Center for Advanced Governmental Studies, within the Krieger School of Arts & Sciences' Advanced Academic Programs Division. Reporting to the Director of the Center for Advanced Governmental Studies and Associate Dean for Graduate & Professional Programs, the Assistant Program Director will contribute to the excellence of the programs and will demonstrate and support ongoing innovation in the curriculums.
The Assistant Program Director will have the following academic and administrative responsibilities: Teach 6 graduate courses per year, advise students, provide input on the curriculums and new course development, other academic duties normally performed by faculty, assist with the management of degree concentrations or areas of focus, participate in the adjunct faculty hiring and development processes, assist the Program Directors with administrative tasks, other administrative duties as assigned.
Minimum Qualifications: PhD in political science, international affairs, security studies, intelligence, or other field relevant to the interdisciplinary nature of global security studies; other terminal degrees in these or related fields may be considered, 1-3 years of higher education teaching experience online and/or at the graduate level, the ability to teach a variety of courses in the global security fields, including research-focused courses, strong organizational skills, excellent oral and written communication skills.

Additional information and application instructions here.
---
Dr. Anthony Oettinger — Decorated IC Researcher

Dr. Anthony Gervin Oettinger, Ph.D. passed on 26 July 2022 in Newton, Mass. He was McKay professor of applied mathematics emeritus and research professor of information resources policy emeritus at Harvard, where he joined the faculty in 1954. A pioneer in the early development of computer code and artificial intelligence, he wrote the first AI programs to incorporate learning. He cofounded the Harvard Program in Information Resources Policy in 1972. From 1963 to 1967 he was an adviser to NASA's Apollo moon-landing program. He founded the Computer Science and Engineering Board of the National Academy of Sciences, serving as its chairman from 1967 to 1973. He was also a past president of the Association for Computing Machinery (ACM). Appointed to the board of visitors of the National Defense Intelligence College in 1987 he served as its chairman from 1994 to 2010. He was a longtime consultant to the President's Foreign Intelligence Advisory Board, the National Security Council, and the U.S. Office of Science and Technology. He was a recipient of the Defense Intelligence Director's Award and the National Intelligence Medallion, and he was the namesake of the School of Science and Technology Intelligence at National Intelligence University.
Thomas Kalina — CIA Retiree

Thomas Kalina, 56, of New Bern, NC, passed away peacefully in his home on 14 October 2022. Born in Asmara, Ethiopia in 1966, as a child of diplomats, he attended school in Okinawa, Cyprus, Nicaragua, Bahrain, and Greece. While a student at George Mason University, Tom was selected for the US Army's student co-operative education program. Upon graduation, he became an intelligence officer with the US Army Intelligence and Threat Analysis Center. He went on to work with the Federal Aviation Administration as an aviation security specialist before transitioning to the Central Intelligence Agency where he spent the majority of his career in the counterterrorism field. He was recognized on multiple occasions by the CIA and the US Intelligence Community for his exceptional service. Tom retired from the Central Intelligence Agency in 2018. Visitation at Cunningham Turch Funeral Home, on Wednesday November 2nd from 6-8PM, as well as a second visitation on Thursday November 3rd from 9-10AM. The funeral service will follow at St. Louis Catholic Church on Thursday November 3rd at 11:00AM.
Tim Deyo — FBI Counterintelligence and Counter Espionage Special Agent

Joseph Timothy "Tim" Deyo, 84, of New Hartford, died unexpectedly, after a brief illness on 14 October 2022 at St. Elizabeth Medical Center. Tim graduated High School in Duquesne PA and he continued his education at Penn State University, where he received his B.S. degree. After college he enlisted in the US Army, serving active duty with the 101st Airborne Division. Following his service, Tim taught high school science and received a law degree from Duquesne University before attending the FBI Academy in Quantico, VA and becoming an FBI Special Agent, a career that continued for30 years and included foreign counterintelligence and espionage work during the height of the Cold War. Tim retired at the age of 57 but continued his career with the FBI as a contractor, performing background investigations until he was 78 years old.
Hosea Palmer — Career CIA Officer

Hosea Palmer, Jr., 83, of Nassau County Florida passed on 20 October 2022. Hosea was employed by the Central Intelligence Agency for 27 years and was a resident of the Washington, D.C. area for 34 years.
John Whelan — Career NSA Officer

John A. Whelan, 82, of Seven Lakes, NC passed on 13 October 2022 at Peak Resources. John graduated from the University of Maryland (European Division) in November 1972 with a BA in Business Administration. Prior to this, John enlisted in the United States Air Force Security Service where he completed two overseas tours in Misawa, Japan and Peshawar, W. Pakistan. In 1966, John joined the National Security Agency (NSA). Between 1966-1994, he spent 10 years in England, UK with tours in Harrogate, Yorkshire and Bedfordshire at RAF Chicksands. He also completed a four-year tour in Yakima, WA where he was Deputy Chief of Station. John was a lifetime member of the Phoenix Society. He retired from NSA in 1994.
---
03 Nov 22 (Thursday) - Virtual - The San Antonio AFIO Chapter on the Chinese Military and the CCP
The program will be on the Chinese military, which is an arm of the Chinese Communist Party. The Chinese military executes the policies and interests of the Communist Chinese Party. China has successfully begun an expansion of their military and has great potential to become militarily more powerful than the United States.
Questions or more information from John Franklin, Chapter President, 210-863-0430; satxafio@gmail.com
04 Nov 22 (Friday), 10:30am - 2pm EDT - Tysons Corner, VA - "Spy Hunt: A Conversation with Paul Redmond and Colleagues" and "Reynolds on 'Need to Know'" - at this AFIO National In-Person Fall Luncheon
A Special AFIO National In-Person Fall Event on Friday, 04 Nov 22 - Tysons-McLean, VA - 11 a.m. to 2 p.m. Spy Hunt: A Conversation with Paul Redmond and Colleagues

Panelists/Co-Presenters: Paul Redmond, Lucinda (Cindy) Webb, Michael Sulick, and other senior intelligence and counterintelligence experts TBA

All named panelists confirmed. MORNING PANEL runs 11 a.m. - Noon. Paul Redmond served 34 years in CIA's Clandestine Service; Lucinda (Cindy) Webb is a former CIA SIS Officer with 32 years of service which included five years as CIA's Chief of Counterintelligence and Associate Deputy Director for Operations - Counterintelligence; and Dr. Michael J. Sulick is a retired intelligence operations officer who worked for the CIA for 28-years. He served as Chief of CIA counterintelligence from 2002 to 2004 and as Director of the National Clandestine Service. More speaker details on registration site.

NOTE: The morning speakers and panel presentations are OFF THE RECORD.

No recordings, tweets, blogposts, articles, or interviews based on these presentations or the Q&A that follows are permitted.
Afternoon speaker: Nicholas Reynolds - CIA Historian/Author - discussing his just released Need to Know: World War II and the Rise of American Intelligence.

Timing: Check-in and badge pickup for Registered Attendees begins at 10:30 a.m. NO registrations or walk-ins at hotel.

Co-presentations by Paul Redmond, Cindy Webb, Michael Sulick, and others begin at 11:00 a.m.; Lunch is served from noon-1:00 p.m.; Nicholas Reynolds is scheduled for 1:00 p.m.; event ends at 2:00 p.m.
Space is limited. Preregistration closes at 5:00 p.m. on 31 Oct 22.

Cancellation:  AFIO must commit to the hotel facilities and, therefore, regrets it must charge a cancellation fee.  100% refund until 27 October.  No refunds or cancellations after midnight 27 October. You will receive a donation receipt for fees forfeited.  A donor statement will be sent showing that you made a "gift to AFIO" in such instances.  Gifts to AFIO are tax-deductible.

All attendees must be members of AFIO or accompanied by a member of AFIO. If you would like to learn more about becoming a member, please visit our website, www.afio.com.  If you have any questions regarding membership, please contact our office at 703-790-0320 or email us at afio@afio.com.

Registration has closed. Event sold out.
Location: DoubleTree by Hilton Hotel, McLean-Tysons, VA Address 1960 Chain Bridge Rd McLean, VA 22102. Though we do not provide special overnight room rates, if you wish to make room reservations at the hotel, do so here.

Questions regarding the event? Email events@afio.com
05 Nov 22 (Saturday), Noon EDT - AFIO North Florida Chapter Luncheon features Bill Dayhoff, Former FBI
The North Florida Chapter AFIO will be hosting our next meeting on Saturday November 5th. Our guest speaker will be Mr. Bill Dayhoff, retired FBI, discussing the past and present roles of the FBI. We will be meeting at the Bonefish Grill Mandarin, 10950 San Jose Blvd, Jacksonville, FL 32223, beginning at Noon.

Schedule: 11:30-12:05 Social Time; 12:05-12:10 Call to Order, Pledge Of Allegiance, Invocation; 12:10-12:20 Intro of guests & new members; 12:20-1:00 Luncheon; 1:00-1:15 Post-lunch break; 1:15-2:00* Speaker - Bill Dayhoff; 2-3* Lightning Round

Any questions, please contact Ken Meyer, Secretary, kmeyer12@bellsouth.net
09 Nov 22 (Wednesday) (tentatively), 1830 (ET) - Zoom - Neil Couch, State Department, speaks about Russia and China's Nuclear Nonproliferation Efforts at this AFIO Atlanta Event
Mr. Neil Couch, U.S. Department of State (current) will speak about contemporary diplomatic and military issues surrounding Russia and China's nuclear nonproliferation efforts.

Mr. Couch currently serves as the Director of the Office of Verification, Planning, and Outreach (VPO). The Office of VPO serves as the verification and strategic planning unit of the The Bureau of Arms Control, Verification and Compliance (AVC). VPO identifies solutions to the arms control challenges of today and tomorrow, and leads external engagement with the non-governmental community, Congress, members of the media, and the general public. VPO also manages the Secretary of State's International Security Advisory Board (ISAB) and the Key Verification Assets Fund. Deputy Director, Office of Strategic Stability and Deterrence. Prior to this appointment, he served as the Deputy Director for the Office of Strategic Stability and Deterrence, as well as the U.S. Chairman of the Conforming Group on the New START Treaty delegation. In this role, Mr. Couch manages the interagency treaty implementation process for U.S. Government decisions and correspondence relating to the New START Treaty and the Intermediate-Range Nuclear Forces (INF) Treaty. He also served as the U.S. Head of Delegation to the International Partnership for Nuclear Disarmament Verification.

Social: TBD.
Questions, Suggestions? Contact Grant at grant@afioatlanta.com or Brian Hooper at brian@afioatlanta.com
12 Nov 22 (Saturday), 11:30 am EDT - Indialantic FL - AFIO Florida Satellite Chapter Luncheon features Capt Jason Schneider discussing "The Role of NOTU in Supporting Navy Fleet Ballistic Missile Development."
At this in-person luncheon event, the AFIO Florida Satellite Chapter hosts Captain Jason J. Schneider, commanding officer of the Naval Ordnance Test Unit (NOTU) at Cape Canaveral, Florida, who will discuss the role of NOTU in supporting Navy Fleet Ballistic Missile Development.
Location: The Doubletree Hotel, 1665 N. Route A1A, Indiatlantic/Melbourne, FL 32903. Location here.

A sit down lunch will be followed by Captain Schneider's presentation. Cost is $35.00 per person.
Inquiries or reservations to Larry Sanford, President, AFIO FSC, at afiofloridasatellitechapter@gmail.com.
17 Nov 22 (Thursday), 11:30 am RMT - Colorado Springs, CO - AFIO Rocky Mountain Chapter features Schuyler Foerster on "The War in Ukraine: Update, Prospects, and Issues Ahead."
Schuyler Foerster will summarize where we are in the war as of mid-November, examine the prospects for either side's victory, defeat, stalemate, escalation, or negotiation, and highlight the issues ahead for all of us in the West. Mr. Foerster is emeritus professor of political science at the U.S. Air Force Academy, where he served as the Brent Scowcroft Professor for National Security Studies from 2010-2016. He also teaches as a visiting professor at Colorado College and at Masaryk University, Czech Republic. During his 26-year military career, he served in several assignments as a senior advisor in security and arms control policy. A graduate of the U.S. Air Force Academy, he holds a doctorate from Oxford University in politics and strategic studies and was a national security fellow at Harvard University's Kennedy School of Government. For more information, please contact steve13507@gmail.com
19 Nov 22 (Saturday), 1400 (ET) - Kennebunk, ME - AFIO Maine hosts Amb. Robert Cekuta discussing The Caucasus and Central Asia: Russia's Southern Front
Russia's invasion of Ukraine unmasked the Kremlin's ambitions towards all the states that were once part of the Soviet Union or Russian Empire. The countries of the Caucasus and Central Asia, many of which are rich in oil, gas, uranium, and other resources, are working to maintain the independence they won just over 30 years ago. But Russia's ambitions are not the only threat; there are also Chinese and Iranian ambitions, Turkey's evolving role, and the threats of terrorism, religious extremism, and drug trafficking. While almost half a world away, the U.S. has its own geostrategic interests in the region as well and many of these countries look for a more active U.S. engagement. Ambassador (ret.) Robert Cekuta will look at this evolving situation in a strategic part of the world and what the United States is, and should be doing to advance our interests there.
The meeting is open to the public and will begin at 2:00 p.m. at the Program Center of the Brick Store Museum, 4 Dane Street, Kennebunk, Maine 04043. A Question and Answer period will follow the presentation. No reservations are required
01 Dec 22 - Virtual - The San Antonio AFIO Chapter program features Video on China's Oil and Gas Silk Road Initiative
The program will be a very current educational video on China's Oil and Gas "problem." The program covers China's motives for the Silk Road initiative, expansion into the South China Sea and development of overseas installations.

Questions or more information from John Franklin, Chapter President, 210-863-0430; satxafio@gmail.com.
08 Dec 22, 1200 (PST) - San Francisco, CA - The Andre LeGallo San Francisco Chapter hosts Gurvais C. Grigg, former FBI Agent and current Chief Technology Officer, Chainanalysis on "The use of crypto currencies by state and non-state actors.""
Speaker Bio: Mr. Gurvais C. Grigg is a bilingual technology executive and recognized thought leader with over 28 year of public and private sector experience leading complex organizations, investigations and technical programs. Mr. Grigg retired from the FBI after 23 years of service and joined Chainanalysis as the Global Public Sector CTO. He is responsible for connecting global governments with the cryptocurrency industry and providing them with the best data and tools to manage risk, address threats, and conduct effective investigations.

Registration: This meeting will be held via zoom. Registrants will receive a zoom link. Reservation and pre-payment is required before November 30, 2022. Please contact Mariko Kawaguchi, Board Secretary at afiosf@aol.com or Mariko Kawaguchi, c/o AFIO, P.O. Box 117578, Burlingame, CA 94011 for questions. Students: please e-mail your school ID to get sponsored. Register here.

See the AFIO Calendar of Events for scheduling further in the future.
---
02 Nov 22, 1630-1800 (ET) - In-person - Avenging 9/11: CIA's Team Alpha - Institute of World Politics
America is reeling – Al-Qaeda has struck, and thousands are dead. The country scrambles to respond, but the Pentagon has no plan for Afghanistan – where Osama bin Laden masterminded the attack and is protected by the Taliban. Instead, the CIA steps forward to spearhead the war. Eight CIA officers are dropped into the mountains of northern Afghanistan on October 17, 2001. They are Team Alpha, an eclectic band of linguists, tribal experts, and elite warriors: the first Americans to operate inside Taliban territory. Their covert mission is to track down Al-Qaeda and stop the terrorists from infiltrating the United States again. Scott Spellmeyer and David Tyson were members of the 8-man Team Alpha, the first group of U.S. personnel to infiltrate into Afghanistan behind enemy lines after the 11 September 2001 al-Qaida attacks on the U.S. The two retired CIA officers will talk about the team's deployment, including a discussion on working with Afghan warlords, conducting intelligence and combat operations against enemy forces, and the strong cooperation between the CIA and the U.S. Green Berets. More information and registration here.
05 Nov 22, 1000-1600 (ET) - In-person - 16th Annual Parade of Trabants - Washington, DC - International Spy Museum
Join us for the ONLY Trabant Rally in the United States! Celebrate the anniversary of the fall of the Berlin Wall at this festive gathering of the quintessential Cold War car—the Trabant. Despite their questionable performance and smoky two-stroke engines, these little cars are now affectionately regarded as a symbol of East Germany and the fall of Communism. Trabants are a rarity here, but on November 5 some of the finest examples in the US will chug their way to the International Spy Museum. Drop in to view the famous "cardboard" cars and other vintage Cold War autos, vans, scooters, and cycles all very far from their original homes, and you can vote on your favorite. The vintage vehicles will be parked around the Museum on L'Enfant Plaza, SW. While the cars are on display, their owners will be on hand to answer queries about how they keep their cars pop popping along. Try your hand at graffiti Berlin-style or see if you can fit into the tiny spaces like those escaping from East Berlin did, all while the Alte Kameraden German Band provides festive music. Support for this program has been provided by a generous grant from the Pritzker Military Foundation, on behalf of the Pritzker Military Museum and Library. More information here.
06 Nov 22, 0900-1600 (ET) - In-person - International Spy Museum Girl Scout Day - Washington, DC
Do you have what it takes to be a spy? Find out at Girl Scout Day at the International Spy Museum! Test your troop's tradecraft abilities as you complete a TOP SECRET scavenger hunt throughout the Museum's galleries. Upon completion of your mission, each Girl Scout will receive a special SPY fun patch to commemorate their accomplishment! More information here.
08 Nov 22 - Luncheon - Belmont University, Tennessee - A Conversation With Former NSA Director Admiral Michael Rogers
What has the United States learned about cyber security threats and how is it prepared to respond? How do we ensure the nation's competitive ability in the 21st century? These are among the topics the former Director of the National Security Agency and Commander of U.S. Cyber Command, will address at a November 8, 2022 luncheon at Belmont University. Admiral Michael Rogers, a retired Navy four-star, served over three decades as a Cryptologic Warfare Officer, leading to appointment as America's top cryptology and cyber DoD official. Rogers led that effort for four years directing the Defense Department's cyber security mission. The Tennessee World Affairs Council and Belmont University's Center for Global Citizenship invite you to join Admiral Rogers at a luncheon at 11:30 a.m. CT on November 8th. This is your opportunity for first-hand insights and perspectives on the cyber threats facing the U.S. government, businesses and individuals from the expanding universe of virtual threats. The luncheon will be followed by a panel discussion with Admiral Rogers moderated by Congressman Jim Cooper featuring government, industry and academia experts. (More information and registration here.)
09 Nov 22, 1200 (ET) - Virtual Event: Trafficking Data with Aynne Kokas - International Spy Museum
Join Spy Museum Historian and Curator Dr. Andrew Hammond in conversation with Dr. Aynne Kokas, author of Trafficking Data: How China is Winning the Battle for Digital Sovereignty. For over 20 years, Kokas, the C.K. Yen Chair at the University of Virginia's Miller Center, has researched trade between the US and Chinese markets. She has looked at how technology firms in these two countries have exploited government policy (and the lack thereof) to gather information on citizens, putting US national security in jeopardy. Kokas argues that US government leadership failures, Silicon Valley's disruption fetish, and Wall Street's addiction to growth have fueled China's technological goldrush. She believes in turn, that American complacency yields an unprecedented opportunity for Chinese firms to gather data in the United States and quietly send it back to the Chinese government who capitalize on this data for political gain. Program is free of charge but requires advanced registration. (More information and registration here.)
10 Nov 22, 1200-1300 (ET) - Virtual Event: Spy Chat with Chris Costa and LTG (R) Michael K. Nagata - International Spy Museum
Join us for an online discussion of the latest intelligence, national security, and terrorism issues in the news. Spy Museum Executive Director Chris Costa, a former intelligence officer of 34 years, will be joined by LTG (R) Michael K. Nagata, former Director of Strategic Operational Planning for the National Counterterrorism Center. Nagata is a Senior Vice President and Strategic Advisor for CACI International, which he joined after retiring from the US Army in 2019. He served 38 years of Active Duty, with 34 years in US Special Operations. Early in his military career in 1990, he was selected for a Special Mission Unit, and deployed extensively over several assignments there on contingency and combat operations. From 1999 to 2000, he commanded the Army's Special Forces Qualification Course. In 2000, he returned to a Special Mission Unit as a Squadron Commander and was involved in the initial combat deployments after the 9/11 attacks. After graduating from the National War College in 2003, he served in the Office of the Undersecretary of Defense for Intelligence. From 2005 to 2008, as a Special Mission Unit commander, he led multiple Joint Special Operations Forces task forces across more than a dozen countries in Africa, the Middle East, and Southeast Asia. He then served within the US Intelligence Community in Washington, DC as a Military Deputy for Counterterrorism until 2009. Nagata then deployed again until late 2011 to Pakistan as the Deputy Chief, Office of the Defense Representative at the US Embassy. Upon returning to the US, he served on the Joint Staff as the Deputy Director for Special Operations and Counterterrorism until 2013. From 2013 to 2015 he commanded US Special Operations Command-Central, was responsible for Special Operations across the Central Command, and was heavily involved in the first two years of combat against the Islamic State. (More information and registration here.)
09 Nov 22, 12-1 pm (ET) - Online Event - Johns Hopkins University - Complexity and the Challenge for Intelligence Analysis
Join host Michael Ard for a curated discussion with Josh Kerbel on "complexity" and the challenge for intelligence analysis. Josh Kerbel is a member of the research faculty at the National Intelligence University where he explores the increasingly complex security environment and the associated intelligence challenges. Prior to joining NIU, he held senior analytical positions at DIA, ODNI (including the NIC), the Navy staff, CIA, and ONI. His writings on the intersections of government (especially intelligence) and complexity have been published in Foreign Policy, The Washington Post, Studies in Intelligence, Slate, The National Interest, The Hill, War on the Rocks, Defense One, Parameters, and other outlets. Mr. Kerbel has degrees from The George Washington University and the London School of Economics as well as professional certifications from the Naval War College and the Naval Postgraduate School. More recently he was a post-graduate fellow at the Massachusetts Institute of Technology. (More information and registration here.)
15-17 Nov 22, 1730-2130 (ET) - Washington, D.C. - Conference: ISS World North America
ISS World North America is the world's largest gathering of North American Law Enforcement, Homeland Security, Defense, Public Safety and other members of the Government Intelligence Community as well as Telecom Operators responsible for cyber threat intelligence gathering, DarkNet monitoring, lawful interception, and cybercrime investigations. ISS World Programs present the methodologies and tools for Law Enforcement, Public Safety and Government Intelligence Communities in the fight against drug trafficking, cyber money laundering, human trafficking, terrorism, and other criminal activities conducted over today's Telecommunications networks, the Internet, and Social Networks. (More information and registration here.)
19 Nov 22 - Dinner - Reston, VA - INSA Leadership Dinner with NRO Director Christopher Scolese
Government, industry, and academic leaders will gather to hear The Hon. Christopher Scolese, Director, National Reconnaissance Office (NRO) at INSA's first Leadership Dinner of the 2023 fiscal year. Dr. Scolese will discuss NRO's acquisition needs, current challenges and opportunities, and strategic outlook for the year ahead. Following his prepared remarks, Dr. Scolese will join INSA Chair Tish Long for a moderated Question and Answer (Registration and more details here.)
16 Nov 22, 5-6 pm (ET) - Online Event - Johns Hopkins University - Nuclear Politics on the Korean Peninsula
Join host Michael Ard for a curated discussion with Youngho Kim of Sungshin University and Yong-Sup Han of Korea National Defense University as they discuss Nuclear Politics on the Korean Peninsula. Dr. Youngho Kim is a Professor of Political Science and Foreign Affairs at Sungshin University. He served as Human Rights Ambassador of the Republic of Korea (2012-2013). He also served as the Secretary to the President for Unification during the Lee Myoung-bak administration (2011-2012). He was a Visiting Professor at Keio University (2015-2016). He received his BA from Seoul National University and a PhD from the University of Virginia. Dr. Yong-Sup Han is a Professor Emeritus of Korea National Defense University. He is a member of APLN (Asia-Pacific Leadership Network) for Nuclear Nonproliferation and Disarmament. Dr. Han launched the Korea Nuclear Policy Society and served as its first President (2012-15) and he had been Vice President of KNDU (2010-12), and President of Korea Peace Research Association (2007-10). He also directed the Research Institute for National Security Affairs of Korea National Defense University (2005-08).Before joining in the faculty of Korea National Defense University, Dr. Han served as a special assistant to the Korean Minister of National Defense, participating in the inter-Korean denuclearization negotiations while doing policy recommendations to the Korean government on policies of arms control and denuclearization and the Korea-US alliance. Dr. Han received his BA and MA in Political Science from Seoul National University, a Masters in Public Policy from the Kennedy School of Government, Harvard University, and a PhD in Security Policy from the RAND Graduate School, RAND Corporation of the United States. (More information and registration here.)
17 Nov 22, 1200 (ET) - Virtual Event: Superspy Science with Kathryn Harkup - International Spy Museum
The world of 007 is known for its guns, gadgets, and grandiose schemes to take over the world, but would any of these weapons, tech, or plots make it in the real world? With her new book, Superspy Science: Science, Death and Tech in the World of James Bond, international bestselling author, Dr. Kathryn Harkup has set out to explore how science and technology intersect with the world of Bond. From Dr. No to Skyfall, Harkup takes on the really difficult questions such as: Will being covered in gold paint really kill you? Can you run across crocodiles? Can you sled in a cello case? And how do suicide pills work and can you survive taking one? Join us for a conversation with Harkup about some of our favorite Bond weapons, technologies, and tactics and just how rooted in reality they are. (More information and registration here.)
17 Nov 22, 0900-0945 (ET) - Online Event - INSA - Coffee and Conversation with Rear Adm. Michael Studeman, USN
In this 45-minute moderated conversation, Rear Adm. Studeman will discuss ONI's assessments of foreign naval capabilities and its application of naval intelligence to global geopolitical challenges, including Russian shipping in the Black Sea, power projection in the Arctic, and China's projection of seapower in the South China Sea and beyond. He will also discuss the Navy's use of technical tools to better understand the maritime domain, such as AI to model and analyze critical data, the application of machine learning to enhance maritime surveillance, the use of geospatial intelligence to track shipping of concern, and the use of technical intelligence to assess foreign navies' sensors, weapons, platforms, and combat systems. (More information and registration here.)
22 Nov 22, 1400-1500 (ET) - Virtual Event: SPY with Me | Memory Loss Program - International Spy Museum Program
SPY with Me is an interactive virtual program for individuals living with dementia and their care partners. Join SPY as we use music and artifacts to explore some of our favorite spy stories. Programs last one hour and are held virtually through Zoom once a month. Free, but space is limited. To register, email Shana Oltmans at soltmans@spymuseum.org. More information at www.spymuseum.org.
29 Nov 22, 0900-0945 (ET) - Online event - Coffee and Conversation with DIA Chief of Staff John Kirchhofer - INSA
The DIA's third ranking officer, John Kirchhofer will discuss key elements of the organization's strategies, policy, and enterprise management. Topics for discussion will include the Agency's integration of AI, machine learning, and open source information into intelligence analysis; its use of secure cloud-based computing to facilitate information sharing and dissemination; JWICS and IT modernization; and the Agency's collaboration with both key international partners and the defense industrial base. (Registration and more details here.)
29 Nov 22, 0830-1740 (CST) - In-Person event - Huntsville, AL - Geospatial Advantage Conference - NGA
The National Geospatial-Intelligence Agency (NGA) and GEOHuntsville are co-sponsoring the first-ever Geospatial Advantage Conference. With the theme "Why Where Matters," this conference is an opportunity for government agencies non-profit organizations, academia and industry to engage in discussions on partnerships, innovative technologies, and the growing geospatial ecosystem in Huntsville. NGA's Deputy Director Tonya Wilkerson will provide the opening keynote at the conference. Huntsville Mayor Tommy Battle will deliver closing remarks. The event will be hosted by Intelligence National Security Alliance (INSA) President, Suzanne Heckenberg. Discussions will revolve around: Leveraging commercial data and imagery; The future of artificial intelligence; Geospatial learning inside and outside the classroom; Fostering a geospatial ecosystem. Students, academics, government and industry are all invited to join the conversation during this one-day, in-person event at the Jackson Center with a networking social and student career fair immediately to follow. (Registration and more details here.)
12-15 Dec 22 - Conference - San Antonio, TX. - 2022 Department of Defense Intelligence Information System (DoDIIS) Worldwide Conference

The Defense Intelligence Agency (DIA) is excited to welcome participants to the 2022 Department of Defense Intelligence Information System (DoDIIS) Worldwide Conference in San Antonio, Texas! From 12 – 15 Dec 22, senior decision makers, technical experts, and innovators from across the Department of Defense, Intelligence Community, industry, academia, and FVEY partners will come together to collaborate and share unique insights. The theme of this year's conference – Transcending Strategic Competitors through Innovation, Adaptation, and Collaboration – underscores the urgent race to collectively develop and unleash emerging technologies to maintain strategic and tactical advantage. Mission success in an era of strategic competition demands a willingness to embrace disruption and elevating partnerships to serve as overwhelming force multipliers. (Information and registration here.)
19 - 28 Mar 23 - Washington DC to Europe and back - Gary Powers' 10-Day Cold War Espionage Tour
Join author and historian Gary Powers Jr. on this unforgettable 10-day tour of Cold War and Espionage related sites throughout Germany and the Czech Republic

Day 1: Departure from the USA; Day 2: Arrival Berlin; Day 3: Berlin - Potsdam - Berlin; Day 4: Berlin; Day 5: Berlin – Leipzig – Dresden; Day 6: Dresden – Prague – Pilsen; Day 7: Pilsen – Míšov – Pilsen; Day 8: Pilsen – Rozvadov – Nuremberg – Stuttgart; Day 9: Stuttgart – Sinsheim – Speyer – Frankfurt; Day 10: Departure for the USA.

Included Visits: Berlin Wall Memorial • Checkpoint Charlie Museum • German Spy Museum • Military History Museum Gatow • Glienicke Bridge • Hohenschönhausen Memorial • Berlin Stasi Museum • Allied Museum on Clay Allee • Museum in Der Runde Ecke • Leipzig Forum of Contemporary History Museum • Dresden's Military History Museum • Bautzner Strasse Dresden Memorial • KGB Museum • Prague Museum of Communism • Vitkov Hill Nuclear Bunker • Pilsner Urquell Brewery • Atom Museum • Iron Curtain Museum • Nuremberg Trials Memorial • Stuttgart Cold War Bunker • Sinsheim Technik Museum • Speyer Museum of Technology.

Tour Name: Gary Powers' Cold War Espionage Tour - view tour; Group Name: Garypowers.Com Tours; Departure City: Washington, DC; Tour Departure Date: March 19, 2023; Tour Return Date: 28 Mar 23.

Tour Price: $3,950.00 (deduct $950 for land only tour) per person, assumes 2-person registration.

For full description of the activities and accommodations on each of those dates and locations, explore full information about the tour here or Call 1.800.323.4466.

To enroll now for this 2023 once in a lifetime tour, do so here.

ALSO See: "Enemy Territory: The Story of American CIA U-2 Pilot Francis Gary Powers" - A Graphic Novel by Francis Gary Powers Jr. and Walter Pfenninger.
---
---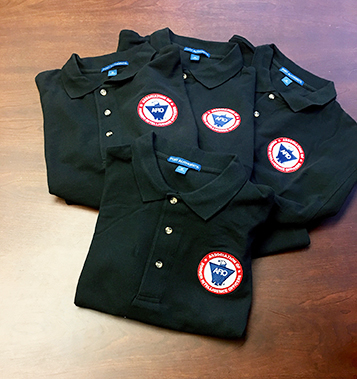 Now available: Black short-sleeved polo shirts with Embroidered AFIO logo
Show your support for AFIO with our new Black Short-sleeve Polo Shirts. Shirts are shrink and wrinkle resistant of fine cotton with a soft, "well-worn, comfy" yet substantial feel. They feature a detailed embroidered AFIO seal. Get a shirt for yourself and consider as gifts for colleagues, family, and friends. Only $50 each including shipping.
Sizes for (M) men, only; Small, Medium, Large, XL, XXL, and XXXL. $50 per shirt.
You may pay by check or credit card. Complete your order online here or mail an order along with payment to: AFIO, 7600 Leesburg Pike, Ste 470 East, Falls Church, VA 22043-2004. Phone orders at 703-790-0320. Questions? Contact Annette at: annettej@afio.com.
---

PopSocket for cellphones or tablets
Show your support to AFIO while enjoying the convenience offered by our AFIO Logo PopSocket. The PopSocket is most commonly used as a stand and as a grip for your mobile phone or tablet; handy for taking selfies, watching videos, and for texting. The PopSocket looks like a small button or sticker which, when closed, sticks flat to your mobile device. However, its accordion-like design enables it to pop open for use. The benefits of using a PopSocket make it a must-have accessory for your mobile phone or tablet. It also aids in keeping your phone from slipping off your hand during use, falling, or breaking.
Price: $15. Order this and other store items online here.
---


Caps - Dark Navy with Navy AFIO Logo
An authentic silhouette with the comfort of an unstructured, adjustable fit. Fabric: 100% cotton. Unstructured. Fabric strap closure with adjustable D-clip. Price: $30. Order this and other store items online here.
---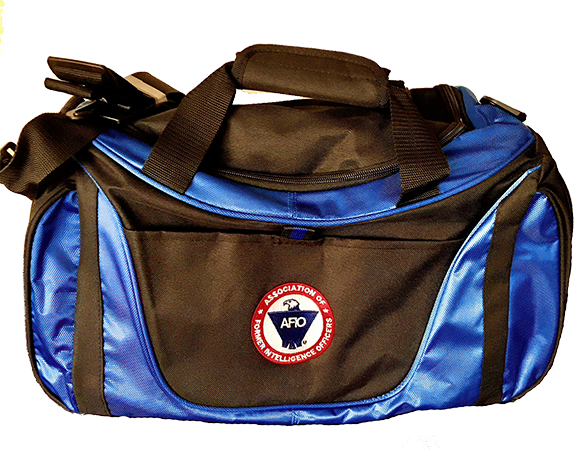 Duffel Bags - Royal Blue and Black with Full Color AFIO Logo This duffel has it all when it comes to value, style and organization.
600 denier polyester canvas with polyester double contrast; D-shaped zippered entry for easy access. Front pocket with hook and loop closure. End mesh pocket Easy-access end pockets. Four durable, protective feet and built-in bottom board for added strength. Web handles with padded grip. Detachable, adjustable shoulder strap.
Dimensions: 11"h x 19.75"w x 9.75"d; Approx. 2,118 cubic inches
Price: $50. Order this and other store items online here.
---
AFIO Mug with color glazed seal.

Made in the U.S.A., dishwasher-safe.
$35 includes shipping.

Sip your morning joe in style or use it to stash pens, cards, paperclips, or candy.
Order this and other store items online here.
---
Guide to the Study of Intelligence...and...When Intelligence Made a Difference
"AFIO's Guide to the Study of Intelligence" has sold out in hard-copy.
It is available in digital form in its entirety on the AFIO website here.

Also available on the website here are the individual articles of AFIO's
history project "When Intelligence Made a Difference" that have been
published to date in The Intelligencer journal. More articles will be appear in future editions.
---
Address Technical Issues Or Unsubscribe
Some features of the email version of the WIN do not work for readers who have chosen the Plaintext Edition, some users of AOL, and readers who access their email using web mail. You may request to change from Plaintext to HTML format here afio@afio.com. For the best reading experience, the latest web edition can be found here: https://www.afio.com/pages/currentwin.htm
To unsubscribe from the WIN email list, please click the "UNSUBSCRIBE" link at the bottom of the email. If you did not subscribe to the WIN and are not a member, you received this product from a third party in violation of AFIO policy. Please forward to afio@afio.com the entire message that you received and we will remove the sender from our membership and distribution lists.
---
Disclaimer and Legal Protection
Weekly Intelligence Notes (WINs) are a carefully selected collection of timely open source reports and announcements on intelligence and related national security matters that is produced for non-profit educational use by AFIO members and WIN subscribers. WINs are protected by copyright and intellectual property laws. They may not be reproduced or re-sent without specific permission from the Producer. Opinions expressed in the WINs are solely those of the author listed with each article. Notices in the WINs about non-AFIO events do not constitute endorsement or recommendation by AFIO.

(c) 1998 thru 2022


---

AFIO Members Support the AFIO Mission - sponsor new members! CHECK THE AFIO WEBSITE at www.afio.com for back issues of the WINs, information about AFIO, conference agenda and registrations materials, and membership applications and much more! .

AFIO | 7600 Leesburg Pike, Suite 470 East, Falls Church, VA 22043-2004 | (703) 790-0320 (phone) | (703) 991-1278 (fax) | afio@afio.com
---
About AFIO | Membership Renewal | Change of Address | Upcoming Events | Chapter Locations | Corporate/Institutional Memberships | Careers in Intelligence Booklet | Guide to the Study of Intelligence | Intelligencer Journal | Weekly Intelligence Notes | Make A Donation | AFIO Store | Member-Only Section | Code of Ethics | Home Page
RETURN TO TOP
---