---
Iran's judiciary indicts two French nationals and Belgian for espionage - Reuters, 03 Jan 23
Iran has indicted two French nationals and a Belgian for espionage and working against the country's national security, the semi-official Student News Network quoted a judiciary spokesperson as saying on Tuesday. The agency did not give the names of the three or say where or when they were indicted. Belgium's justice minister said last month Belgian aid worker Olivier Vandecasteele had been sentenced to 28 years in prison in Iran for what he called a "fabricated series of crimes". (Full article here.)
Former GE Power Engineer Sentenced for Conspiracy to Commit Economic Espionage - Department of Justice, 03 Jan 23
A New York man was sentenced today to 24 months in prison for conspiring to steal General Electric (GE) trade secrets, knowing or intending to benefit the People's Republic of China (PRC). Xiaoqing Zheng, 59, of Niskayuna, New York, was convicted of conspiracy to commit economic espionage, following a four-week jury trial that ended on March 31, 2022. According to court documents, Zheng was employed at GE Power in Schenectady, New York, as an engineer specializing in turbine sealing technology. He worked at GE from 2008 until the summer of 2018. The trial evidence demonstrated that Zheng and others in China conspired to steal GE's trade secrets surrounding GE's ground-based and aviation-based turbine technologies, knowing or intending to benefit the PRC and one or more foreign instrumentalities, including China-based companies and universities that research, develop, and manufacture parts for turbines. "This is a case of textbook economic espionage. Zheng exploited his position of trust, betrayed his employer and conspired with the government of China to steal innovative American technology," said Assistant Attorney General Matthew G. Olsen of the Justice Department's National Security Division. "The Justice Department will hold accountable those who threaten our national security by conniving to steal valuable trade secrets on behalf of a foreign power." (Full article here.)
Russian Spies Piggybacked On Other Hackers' USB Infections - News Azi, 03 Jan 23
The Russian cyberespionage group known as Turla became infamous in 2008 as the hackers behind agent.btz, a virulent piece of malware that spread through US Department of Defense systems, gaining widespread access via infected USB drives plugged in by unsuspecting Pentagon staffers. Now, 15 years later, the same group appears to be trying a new twist on that trick: hijacking the USB infections of other hackers to piggyback on their infections and stealthily choose their spying targets. Today, cybersecurity firm Mandiant revealed that it has found an incident in which, it says, Turla's hackers—widely believed to work in the service of Russia's FSB intelligence agency—gained access to victim networks by registering the expired domains of nearly decade-old cybercriminal malware that spread via infected USB drives. As a result, Turla was able to take over the command-and-control servers for that malware, hermit-crab style, and sift through its victims to find ones worthy of espionage targeting. (Full article here.)
Ana Montes, former U.S. analyst convicted of spying for Cuba, is released from prison - NPR, 08 Jan 23
Ana Montes, a former U.S. defense intelligence analyst who was convicted of spying for Cuba, has been released from federal prison. Montes, 65, was released on Friday after serving a majority of her 25 year sentence, according to a spokesman for the Federal Bureau of Prisons. Montes was an analyst with the Defense Intelligence Agency for 16 years, starting in 1985. During her career, she was highly regarded for her expertise about Cuba. But under the radar, Montes used coded messages and water-soluble paper to disclose classified information. Among the secrets she gave to the Cuban government were the identities of four U.S. spies in Cuba. (Full article here.)
Russian and Belarusian men charged with spying for Russian GRU - Security Affairs, 08 Jan 23
Polish authorities charged Russian and Belarusian individuals, who were arrested in April, with spying for the Russian military intelligence service (GRU) from 2017 to April 2022. The defendants gathered intelligence on military facilities critical for the defense of the country, focusing on military units from the northeast, as well as information on the combat capability, morale, and functioning of military units. "Based on the materials collected by the Military Counterintelligence Service and the material collected in the course of the investigation, it was established that they participated in the activities of the Russian military intelligence" said the Warsaw prosecutor's office. "The activity of the defendants was focused on military units located in the north-eastern part of Poland, and as part of this activity, they carried out tasks consisting in reconnaissance of significant elements of the Polish Armed Forces and obtaining information , in particular in the area of : from the so-called the migration crisis, the number of soldiers performing tasks." (Full article here.)
Hidden Chinese tracking device 'found in UK Government car' sparks national security fears - iNews, 06 Jan 23
A hidden Chinese tracking device was found in a UK Government car after intelligence officials stripped back vehicles in response to growing concerns over spyware, i has been told. At least one SIM card capable of transmitting location data was discovered in a sweep of Government and diplomatic vehicles which uncovered "disturbing things", a serving security source confirmed. The geolocating device had been placed into a vehicle inside a sealed part imported from a supplier in China and installed by the vehicle manufacturer, according to the source. The discovery raises serious national security concerns amid heightened demands from senior politicians for an urgent review into the "systemic threat" posed by Chinese intelligence. (Full article here.)
French prosecutors seek trial in high-stakes case involving ex-spy chief - Intel News, 05 Jan 23
PROSECUTORS IN FRANCE HAVE asked for a trial in a high-profile case involving the former head of France's domestic intelligence agency, a former senior Paris police official and a retired appeals court judge, among others. The decade-long case has become known in France as the "Squarcini affair", after Bernard Squarcini, who headed France's General Directorate for Internal Security (DGSI) from 2008 to 2012. Squarcini is a former career intelligence official, who rose through the ranks to head the Directorate of Territorial Surveillance (DST) of the French National Police. In 2008, the DST merged with the Central Directorate of General Intelligence (RG) of the French National Police, thus creating the new DGSI. Squarcini served as the first director of the DGSI until 2012, when he was dismissed by France's socialist president, François Hollande, once the latter assumed the French presidency. It is believed that Hollande saw Squarcini as being politically aligned with Hollande's center-right predecessor, Nicolas Sarkozy. (Full article here.)
Intel agency IT leaders prioritize accessibility in technology - Federal News Network, 04 Jan 23
The National Security Agency, the Defense Intelligence Agency and other intelligence components are prioritizing a shift toward making their technology more accessible for employees with disabilities, spurred on not just by accessibility requirements but by workforce demands. And intelligence community IT leaders have a message for the vendor community: take accessibility seriously when you develop products and services for spy agencies. "Depending on how you count, something like a quarter of the U.S. workforce meets... (Full article here.)
Does CSIS, Canada's spy agency, really need to change? - Ottawa Citizen, 03 Jan 23
As we have just come through the Christmas season, it is worth citing a book and film classic that is all about change. In A Christmas Carol, Ebenezer Scrooge realizes by the end of the movie that he can in effect become a new man, despite his age and long record of being nasty to just about everything. On the other hand, his old boss, Fezziwig, cannot make the necessary adjustments to a new economic reality and consequently his business fails (Scrooge ends up buying it). The only thing that stays the same is change, so they say (Mr. Jorkin tells Fezziwig "Time and tide wait for no one"). Every institution that hopes to maintain its capabilities needs to at least be open to a new way of doing things, if not also be able to predict such needs before others do. The same goes for national security agencies. (Full article here.)
Congo accuses Rwandan spy cell of plot to shoot down president's plane - Intel News, 03 Jan 23
The government of the Democratic Republic of the Congo (DRC) has dismantled an alleged Rwandan spy network and has charged its members with plotting to assassinate the country's president. This development, which was announced late last week by authorities in Kinshasa, has plunged relations between the two neighboring countries into a new low. The DRC has long accused Rwanda of training and equipping members of the so-called March 23 Movement (M23), who have been engaged in a decade-long conflict with the Congolese state in the North Kivu province. Since March of last year, DRC government forces have been engaged in a major offensive against the M23, but the rebel group continues to control several strategic towns and villages in North Kivu. Meanwhile, Rwanda has accused the DRC of using the offensive as a pretext to invade Rwanda. Late last year, the Rwandan Defense Forces (RDF) captured Congolese territory, in what authorities in Kigali described as an attempt to create a buffer zone between Rwanda and the DRC military offensive. In response, the DRC suspended a host of bilateral agreements with Rwanda and expelled the Rwandan ambassador from Kinshasa. (Full article here.)
Russia's Intelligence Agencies in the Global South: the Case of Venezuela - Intel News, 03 Jan 23
Ever since 2014 — the year Russia's invasion of Ukraine began — Moscow has been seeking international partners in its open ended confrontation with the West, particularly in the countries of the 'Global South'. With few exceptions, Russia began propping up authoritarian regimes whose survival undermined international norms and Western primacy. Bashar al-Assad in Syria, Daniel Ortega in Nicaragua and Min Aung Hlaing in Myanmar are among the leaders whose survival has been aided by Moscow's active support. In Syria we have seen the full spectrum of what Russia could offer to its 'allies': military intervention, economic and financial lifelines, and diplomatic clout. On top of that, one scarcely understood form of support is also offered by Russia's intelligence services. While mostly focused on Russia's immediate neighbourhood and on Western states, Russian intelligence is present in all regions of the world; those agencies frequently play a role in Moscow's bargaining with international 'clients'. So what can Russian intelligence services provide to partner regimes far afield? Here I present the case study of Venezuela, looking into the role Russian intelligence plays in securing the regime of Nicolas Maduro. (Full article here.)
India's cyber espionage campaign - The Nation, 08 Jan 23
On September 17, 2021, Forbes unveiled some shocking facts. In the era of digital modernisation, cyber-attacks are the most common tool used by hackers to steal classified information of a government, institution, and the public. India's use of nefarious tactics to establish its presence in the region is nothing new. However, it is an open secret that all the countries in the region are aware of this and have expressed their concerns in various international forums. In this connection, the worst affected countries are Pakistan and China. They have repeatedly provided details to the international community and organisations with evidence of India's nefarious intentions and high-handed tactics. (Full article here.)
The Menagerie of Israeli Spies - Times of Israel, 08 Jan 23
A couple of days ago the official Palestinian Authority daily news outlet, Al-Hayat Al Jadida reported to its readers that Israelis have now recruited cows to act as spies. According to an elder in the village of Khirbet Yanum, in order to monitor every detail "on the neck of each cow, they hang a medallion with a recording device on it and sometimes cameras." The elder elaborated that these cows are actually recruited and trained and that he has seen it. This is the stuff cartoons are made of. Several years ago Egyptian police arrested a duck they suspected was sent to Israel as a spy. It was reported in Al-Ahram, Egypt's official news agency. Apparently a fisherman on the Nile River spotted a group of ducks, one of which had what he thought was a device attached to its feathers. He immediately alerted officials who expressed concern that this duck was sent by Israel for the purpose of spying. It's hard to imagine a simple fisherman with the knowledge, technical wherewithal, and the concern to be able to reach the right authorities so quickly and efficiently. (Full article here.)
Norwegian spy plane shadows Russia's most modern warship - Defence-Blog, 08 Jan 23
"She is legally in international waters – but as always, we are closely monitoring any movements and will do so as long as the frigate is in our areas," the Norwegian Armed Force said in a Twitter post Friday. The Russian frigate Admiral Gorshkov belongs to a new class of frigates that are equipped with new Zircon hypersonic cruise missiles. The frigate Admiral Gorshkov belongs to the Russian Northern Fleet and has its home base on the Kola Peninsula, where it presumably has its destination, according to the Norwegian Armed Forces. Since the celebration of the Russian Navy Day in St. Petersburg on the 31st of July, the vessel has been undergoing maintenance at a shipyard in said city. The frigate KNM Fridtjof Nansen and the Coast Guard vessel KV Sortland also followed the Russian combat vessel's voyage north. "It is completely legitimate for Russians to sail in international waters. We have a good overview of what is happening outside our coast," says Commodore Trond Gimmingsrud, Chief of the Norwegian Navy. (Full article here.)
Taiwan Holds Military Officers Suspected of Spying for China - Bloomberg, 05 Jan 23
Taiwan detained three active-duty officers and a retired Air Force officer suspected of spying for China, the Central News Agency in Taipei reported, a case that hints at the extent of Beijing's snooping on its much smaller neighbor. The former officer left the military in 2013 and started doing business in China, where he was recruited to build an espionage ring, the semi-official media outlet said, without saying where it got the information. Prosecutors suspect he recruited six officers and was paid between NT$200,000 ($6,510) and NT$700,000 via a shell company, CNA reported late Wednesday. He and three officers serving in the Air Force and Navy were detained in the southern city of Kaohsiung, and three other active officers were freed on bail. (Full article here.)
---
The Latest National Security Topic Interview by Former Acting D/CIA Mike Morell


Intelligence Matters: A CBS News national security podcast hosted by former CIA Acting Director and CBS News national security contributor Michael Morell.

03 Jan | Inside China's Surveillance State: Liza Lin and Josh Chin

This week on Intelligence Matters, Michael Morell speaks with Wall Street Journal reporters Liza Lin and Josh Chin about their new book Surveillance State: Inside China's Quest to Launch a New Era of Social Control. Their new reporting examines how China's data collection goes beyond that of other countries as China seeks to create a model to export as an alternative to democratic governance. Lin and Chin detail Silicon Valley's involvement in the buildup of China's surveillance state and how the technology is used to surveil Uyghurs in Xinjiang.

Past episodes:

27 Dec | BEST OF: Hal Brands on Potential of Future Conflict with China
20 Dec Nov | BEST OF: Former Deputy Assistant Secretary of Defense for Strategy and Force Development Elbridge Colby
13 Nov | Former CIA Chief Operating Officer on his Career at the CIA


More about Intelligence Matters by Michael Morell here.

Working at CIA: In Conversation with CIA Director of Operations and Director of Analysis

---
The Latest from International Spy Museum Historian Andrew Hammond, PhD.
Spycast is the official podcast of the International Spy Museum and hosts interviews with intelligence experts on matters of HUMINT, SIGINT, IMINT, OSINT, and GEOINT. Spycast is hosted by historian Andrew Hammond, PhD.
03 Jan | From the Vault - "Black Ops: The Life of a Legendary CIA Shadow Warrior" Enrique "Ric" Prado joins Andrew to discuss his new memoir "Black Ops." One of the most renowned CIA officers of his generation tells his story.
Past episodes:

27 Dec | "The Third Option" - US Covert Action with Loch Johnson (Part 2 of 2)
20 Dec | "The Third Option" - US Covert Action with Loch Johnson (Part 1 of 2)
13 Dec | "Spying and Startups" with former Assistant Director of the CIA John Mullen


---
The Latest Insights from Former CIA Acting Deputy Director for Operations Jack Devine.
In Other News The proprietary analytic newsletter crafted for The Arkin Group's private clients by former CIA Acting Deputy Director for Operations Jack Devine.
03 Jan | The Geopolitical Landscape heading into 2023 As we head into 2023, it's a good a moment to acknowledge that the world is in the thick of a significant geopolitical shift, and many key drivers of our collective future are in flux. Having a comprehensive understanding of what is at stake, and what levers for action exist, will be essential for strategic decision-making in the coming year. Below, The Arkin Group shares some of the central geopolitical themes to consider while navigating the new and evolving world order. (Full version available to AFIO members in the coming days here.)
22 Dec | China COVID and Ukraine
08 Dec | Turkey: Ally or Spoiler
02 Dec | Russia is trying to wear us down, but it's wearing itself down in the process.
---
Daily Analysis of Security Issues and Geopolitical Trends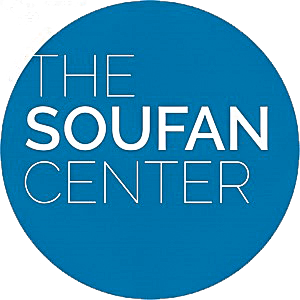 Intel Brief The Soufan Center's flagship, daily analytical product focused on complex security issues and geopolitical trends that may shape regional or international affairs. The Soufan Center was founded by former FBI Special Agent and Soufan Group CEO Ali Soufan.
10 Jan | Far-Right Extremists Threaten Brazil's Democracy

Over the weekend, thousands of supporters of Brazil's former President Jair Bolsonaro stormed government buildings and institutions in what President Luiz Inácio Lula da Silva has condemned as "terrorist acts." It looked eerily similar to images following the U.S. Capitol insurrection of January 6, 2021. In the capital city of Brasilia, far-right protestors overran Brazil's Supreme Court, Congress, and presidential palace, fueled by disinformation and fraudulent claims of a stolen election. These were echoed by far-right personalities in the United States, like Steve Bannon, who circulated claims of a stolen election on his show and the hashtag #BrazilianSpring to encourage challenges even after Bolsonaro appeared to accept the results. Such narratives were propagated even early on, following the first round of elections, when a guest on Bannon's show reportedly declared, "the whole thing smells." Sunday's demonstrations turned violent, with buildings ransacked and police officers physically attacked with clubs and other weapons. As angry mobs shouted slogans, there were calls for Brazil's military to remove President da Silva from office. Given Brazil's history with military dictatorship — which ruled the country for more than two decades between 1964 and 1985 — the potential for a military coup was a major concern, as well as reported incidents of law enforcement officers encouraging or facilitating the violent protesters. More than 1,200 people have been detained in connection with the incidents, as President da Silva called for a state of federal intervention, which affords authorities more leeway to enforce public security. (Full brief here.)
09 Jan | The Secrets Are Out In the Open
06 Jan | Two Years After the Capitol Insurrection, the U.S. Still Grappling with Domestic Violent Extremism
05 Jan | Taliban Ensures Isolation by Imposing Draconian Restrictions on Women
04 Jan | Violence and Humanitarian Situation in Syria Worsening
---
Analysis of Global Security Events with WTOP National Security Correspondent JJ Green

Inside the SCIF - 05 Jan - Moscow seeking revenge on U.S.-based Russians helping U.S. intelligence
Target USA Podcast - 04 Jan - Ukraine War Update - Yevheniia Kravchuk, a Member of Parliament in Ukraine discusses the power outages and new Russian attacks.

The Hunt Broadcast - 04 Jan - The New Year's Eve terror attack in Times Square




---
The Latest Insights from Jeff Stein and Colleagues in SpyTalk (Substack)

27 Dec | Some of Our Favorite Things for 2022 - Jeff Stein
Journalism has always been a team sport. And from the get-go in August 2020 we've been blessed with regular contributions from a top tier of reporting veterans and intelligence experts—people like (in alphabetical order)... (Full article here.)

22 Dec | SpyTalk Stocking Stuffer - Jeff Stein
Hey there. It's gonna be cold, wet and snowy this weekend. Why rush out for last-minute gifts? Let your fingers do the walking. Stay home and give the gift that keeps on giving, day after day, week after week, month after month—some of the best writing and reporting from the intersection of U.S. intelligence, military affairs and foreign policy. With a gift of SpyTalk you're gonna make somebody smile! (Full article here.)

22 Dec | Christmas Bombings - Jeff Stein
On the night of December 18, 1972, President Richard Nixon sent 129 B-52 bombers roaring over North Vietnam. The idea was to break Hanoi's will and force it to sign a peace treaty that would return our POWs and allow the U.S. to get out of the war. (Full article here.)

20 Dec | What Prompted Japan to Adopt Its 'Earth-Shattering' Military Buildup Plan? - Ayako Doi

19 Dec | How China's Cell Phone Spies Track Covid Protesters - Matt Brazil


To support SpyTalk, subscribe here.


---
---
Code Name Blue Wren: The Story of America's Most Dangerous Female Spy - Cipher Brief, 03 Jan 22
The Reviewer — Bill Harlow served as chief spokesman for the CIA from 1997 to 2004 and was Assistant White House Press Secretary for National Security from 1988 to 1992. A retired Navy captain, Harlow is the co-author of four New York Times bestsellers on intelligence and is the author of Circle William: A Novel. REVIEW — Ana Belén Montes has been called the most important spy you've never heard of. Those immersed in American betrayals, like Michelle Van Cleave, who ran counterintelligence in the Bush '43 administration, of course have heard of her. In Congressional testimony, Van Cleave called Montes "one of the most damaging spies in US history." The main reason that Montes has largely flown under the public radar is because she was arrested on September 21, 2001, just ten days after 9/11, when the world was quite understandably, focused on other things. (Full article here.)
Pro-Putin operatives in Germany work to turn Berlin against Ukraine - Reuters, 03 Jan 22
In a square beneath the twin spires of Cologne's gothic cathedral, around 2,000 protesters gathered in September to urge Germany's government to break with the Western coalition backing Ukraine and make peace with Russia. "We must stop being vassals of the Americans," right-wing German politician Markus Beisicht said from a makeshift stage on the back of a truck. The crowd clapped and waved Russian and German flags. A lean man in camouflage trousers stood at the side of the stage, obscured from the crowd by a tarpaulin. A few meters away, a burly man in dark sunglasses stood guard. The rally's organisers did not welcome questions. Most declined to speak when approached by a Reuters reporter. One protester tried to persuade a police officer to arrest the reporter as a Ukrainian spy. (Full article here.)
Intelligence: Russian Illegals In Europe - Strategy Page, 02 Jan 23
Even before the 2022 Russian invasion of Ukraine, there was the problem with Russian sleeper agents, also known as "illegals". During the last decade Russia has activated more of these sleeper agents and used them for a variety of tasks besides espionage. Since the Russians invaded Ukraine, more sleepers have been activated to gather information on NATO efforts to supply the Ukrainian war effort. These sleepers are trained to do this discreetly but some used commercial quad-copters too frequently and attract unwanted attention. European counter-intelligence agencies have prepared profiles of likely sleepers and that has made it easier to detect and arrest sleepers even if they have not been activated. (Full article here.)
Why the U.S. is enlisting a spy agency during hurricanes - Washington Post, 02 Jan 23
Corry Robb's colleagues at the U.S. National Geospatial-Intelligence Agency use powerful satellites to monitor protests in Iran, missile launches in North Korea and Russian strikes on Ukraine. This fall, Robb and a team from the agency were deployed under far different circumstances: to Florida, in the aftermath of Hurricane Ian. With climate change driving more frequent and powerful natural disasters, the intelligence agency, part of the Department of Defense, is contending with new needs closer to home. Charged with mapping and analyzing the physical world, it's turning skills sharpened in the world's danger spots toward helping people inside U.S. borders. And within days of Ian's landfall on the Florida coast, Robb and his team of analysts were processing tens of thousands of drone and satellite images per day to help direct rescuers in the Fort Myers area to their most important targets. (Full article here.)
Dissecting Iranian drones employed by Russia in Ukraine - Conflict Armament Research, November 2022
The Russian Federation's use of Iranian-manufactured uncrewed aerial vehicles (UAVs) in Ukraine represents a notable development in the evolution of the conflict. Conflict Armament Research (CAR) investigators physically documented a number of these UAVs in Ukraine in November 2022 and are conducting a detailed dissection of their design characteristics and key components, comparing them with CAR's previous documentations of similar technology used in conflicts in the Middle East. This comparative analysis demonstrates that these UAVs did, as is widely reported , originate in Iran, and that they include many recently manufactured components produced by companies mostly based in the United States. This raises important questions regarding the effectiveness of existing sanction regimes, most notably United Nations (UN) Security Council resolution 2231, which prohibits the transfer of certain goods and equipment to or from Iran. (Full article here.)
Western intelligence agencies alarmed by arrest of Russian spy in Germany - Intel News, 10 Jan 23
Western intelligence agencies have been alarmed by the arrest of a senior German intelligence official, who has been charged with spying for Russia, according to an expert in German intelligence. On December 22, the German government announced the arrest of a senior officer in the signals intelligence (SIGINT) wing of the Federal Intelligence Service (BND). As Germany's foreign intelligence agency, the BND is tasked with collecting intelligence on foreign targets, a mission that makes it broadly equivalent to the United States Central Intelligence Agency. The official, named only as "Carsten L.", in compliance with Germany's strict privacy laws, has been charged with "high treason" and is currently awaiting trial. When announcing his arrest, German officials said they were tipped by a foreign intelligence agency that detected a document from the BND's internal files in the possession of a Russian spy agency. The identity of the intelligence agency that provided the tip is among several important details about the case that remain unknown for the time being. Among them are the duration of Carsten L.'s alleged espionage for Moscow, as well as his motives. (Full article here.)
---
Video: The Rarest And Strangest Secret Government Numbers Stations (8 mins) - Ringway Manchester, 09 Dec 22
You may have heard them on your shortwave or weather radio: stations transmitting encoded messages. In this latest installment in the series, the oddest of the secret government number stations is explored. (Watch here.)
Audio: CIA, Congress, and the Art of Listening with Abigail Spanberger (74 mins) - Lawfare, 05 Jan 23
Abigail Spanberger, who represents Virginia's 7th congressional district in the House of Representatives, is one of the few members of Congress to have served as an operations officer at the Central Intelligence Agency. She also worked in law enforcement as an officer of the U.S. Postal Inspection Service. Not typical experiences for a thrice-elected politician--but useful for the role she finds herself in now. David Priess chatted with Rep. Spanberger about her recent re-election to the House, the nature of "swing districts," working across the aisle, her road to working at CIA, her experiences as a postal inspector and intelligence operations officer, what she sees as important national security issues right now, her advice for former colleagues considering a run elective office, and how listening skills she learned at CIA have helped her as a representative. (Listen here.)
Report: NSA Year in Review: Magnificent Milestones - NSA, 06 Jan 2023
NSA celebrated several milestones in 2022 that honored the Agency's past while looking ahead to its future. We're happy to share more about three in particular: the National Cryptologic Museum, NSA's 70th Anniversary, and the opening of the Morrison Center. NSA ushered in a new era of the National Cryptologic Museum (NCM), which celebrated the culmination of a massive renovation and restoration project. The two-year renovation project was so substantial that the NCM staff chose to designate the museum's 8 October public re-opening as a Grand Opening befitting a brand new state-of-the-art facility. NCM Director Vince Houghton had a clear vision as the staff conducted a monthslong endeavor to review the museum's more than 6,000 artifacts. This effort opened up opportunities to loan some of NCM's prized artifacts to institutions around the world throughout the museum's closure. "Our goal is that every artifact selected for display meets one of three criteria: It's the only one of its kind, it's the first ever used, or it was used by a specific person or during a specific historic event," Houghton said. As the public's gateway to learning more about NSA's mission and the role of cryptology in our Nation's security, the reimagined NCM inspires future generations of NSA's workforce by engaging young minds in STEM and cryptology. At the ribbon cutting, GEN Paul M. Nakasone, Commander, USCYBERCOM, Director, NSA/Chief, CSS highlighted the museum's importance to NSA. "Of all the Intelligence Community [agencies] that have museums, the only one that is open to the public is the National Security Agency's," GEN Nakasone said. "Think about the meaning that has from the idea of what we do every single day — which is the importance of national security and civil liberty and privacy, and bringing those together. Not an 'or' statement but an 'and' statement. That's what this museum represents." (Full report here.)
Report: The Organizational Determinants of Military Doctrine - A History of Army Information Operations - Texas National Security Review, Winter 2023
In the spring of 2019, Lt. Gen. Stephen Fogarty announced his intention to transition U.S. Army Cyber Command into an information warfare command. The announcement reflected Fogarty's conviction of the increased importance of information to cyberspace operations. "The power we are going to project globally," he stated, "is information."1 Discussion for the next year focused on expanding cyberspace operations to encompass information warfare and included proposals to rename subordinate cyber units and to shift the curriculums at Army training centers. Eighteen months later, in the fall of 2020, U.S. Army Cyber Command announced that information warfare had given way to the concept of information advantage. Designed to achieve "decision dominance," information advantage was settled upon as a more appropriate description of the expanded Army mission in the information space — described as an environment of "unprecedented information warfare."3 Organizations ranging from U.S. Army Cyber Command to the U.S. Army Combined Arms Center began to wrestle with the concept of information advantage even as they continued to use, at times interchangeably, the terms "information warfare" and "information operations." (Full report here.)
Report: Deepfakes and international conflict - Brookings, January 2023
Deceit and media manipulation have always been a part of wartime communications, but never before has it been possible for nearly any actor in a conflict to generate realistic audio, video, and text of their opponent's political officials and military leaders. As artificial intelligence (AI) grows more sophisticated and the cost of computing continues to drop, the challenge deepfakes pose to online information environments during armed conflict will only grow. To navigate that challenge, security officials and policymakers need a far greater understanding of how the technology works and the myriad ways it can be used in international armed conflict. Deepfakes can be leveraged for a wide range of purposes, including falsifying orders from military leaders, sowing confusion among the public and armed forces, and lending legitimacy to wars and uprisings. While these tactics can and often will fail, their potential to impact an adversary's communications and messaging mean that security and intelligence officials will inevitably use them in a wide range of operations. (Full report here.)
Interview: Towards an Anthropology of Surveillance - Counterpunch, 06 Jan 23
With the rapid growth of metadata and political and corporate surveillance in America during the last two decades, anthropologists Roberto J. González and David H. Price—long-time contributors to CounterPunch—have been studying the impacts and implications of these developments. Both Price and González recently published books that critically examine surveillance in the United States (Price's The American Surveillance State: How the U.S. Spies on Dissent and González's War Virtually: The Quest to Automate Conflict, Militarize Data, and Predict the Future). Below are excerpts from an extended conversation between the two on the cultural, military, and political dimensions of surveillance, technology, culture, and power. (Full report here.)
Academic Opportunity: The International Security and Intelligence Programme - 9 July to 5 August 2023 - Magdalene College, Cambridge
Chaired by Sir Richard Dearlove the former Chief of the British Secret Intelligence Service, the Cambridge Security Initiative (CSi) launched the ISI Programme in 2016. The purpose of this unique programme is to provide an opportunity for participants to meet and work with leading academics and practitioners from the intelligence and security communities in the historic setting of one of the world's foremost universities. The Programme is run in partnership with the Department of War Studies at Kings College, London. (More information and registration here.)
Infographic and Report: The Science of Nuclear Weapons, Visualized - Visual Capitalist, 15 March 22
In 1945, the world's first-ever nuclear weapon was detonated at the Trinity test site in New Mexico, United States, marking the beginning of the Atomic Age. Since then, the global nuclear stockpile has multiplied, and when geopolitical tensions rise, the idea of a nuclear apocalypse understandably causes widespread concern. But despite their catastrophically large effects, the science of how nuclear weapons work is atomically small. (Access visual tool and full report here.)
Intelligence in History - A Collection of Recent Content
True Intelligence Matters in Film - Black Book - Director Paul Verhoeven (2006)
Black Book (Dutch: Zwartboek) is a 2006 war drama thriller film co-written and directed by Paul Verhoeven, and starring Carice van Houten, Sebastian Koch, Thom Hoffman and Halina Reijn. The film, credited as based on several true events and characters, is about a young Jewish woman in the Netherlands who becomes a spy for the resistance during World War II after tragedy befalls her in an encounter with the Nazis. The film had its world premiere on 1 September 2006 at the Venice Film Festival and its public release on 14 September 2006 in the Netherlands. It is the first film that Verhoeven made in the Netherlands since The Fourth Man, made in 1983 before he moved to the United States.

More about this based-on-true-events production here.
Intelligence in Pop Culture - Article - 'What goes on behind the cloaks and daggers': George Markstein and the dramatization of counterintelligence on British television - Journal of Intelligence and National Security, 13 Aug 22
This article explores methods and approaches by which scholars can examine the representation of intelligence agencies in television drama, arguing that television can be productively separated from literature and film by virtue of its mass audience, its institutional character, and the form of the episodic series, which typically causes its narratives to hew towards the conservative and affirmative. This will be explored through and complicated by a case study of the career of television writer George Markstein and three series which he played a key role in creating and overseeing: The Prisoner, Special Branch and Mr Palfrey of Westminster. (Full article here.)
Walking Tours - Washington, DC - Sundays (Dates/Times Vary)
Former intelligence officers guide visitors on two morning and afternoon espionage-themed walking tours: "Spies of Embassy Row" and "Spies of Georgetown." For more information and booking, click here or contact rosanna@spyher.co
---
A Private Spy: The Letters of John le Carré
by Tim Cornwell
(Viking, 06 Dec 22)
An archive of letters written by the late John le Carré, giving readers access to the intimate thoughts of one of the greatest writers of our time. The never-before-seen correspondence of John le Carré, a former MI5 and MI6 officer and one of the most important novelists of our generation, are collected in this beautiful volume. During his lifetime, le Carré wrote numerous letters to writers, spies, politicians, artists, actors and public figures. This collection is a treasure trove, revealing the late author's humor, generosity, and wit--a side of him many readers have not previously seen.
Order book here.
---
Code Name Blue Wren: The True Story of America's Most Dangerous Female Spy―and the Sister She Betrayed
by Jim Popkin
(Hanover Square, 03 Jan 23)
Just days after the 9-11 attacks, a senior Pentagon analyst eased her red Toyota Echo into traffic and headed to work. She never saw the undercover cars tracking her every turn. As she settled into her cubicle on the 6th floor of the Defense Intelligence Agency in Washington, FBI Agents and twitchy DIA officers were hiding in nearby offices. For this was the day that Ana Montes--the US Intelligence Community superstar who had just won a prestigious fellowship at the CIA--was to be arrested and publicly exposed as a secret agent for Cuba. Like spies Aldrich Ames and Robert Hanssen before her, Ana Montes blindsided her colleagues with brazen acts of treason. For nearly 17 years, Montes succeeded in two high-stress jobs. By day, she was one of the government's top Cuba experts, a buttoned-down GS-14 with shockingly easy access to classified documents. By night, she was on the clock for Fidel Castro, listening to coded messages over shortwave radio, passing US secrets to handlers in local restaurants, and slipping into Havana wearing a wig...
Order book here.
---
Red List: MI5 and British Intellectuals in the Twentieth Century
by David Caute
(Verson, 10 May 22)
In the popular imagination MI5, or the Security Service, is know chiefly as the branch of the British state responsible for chasing down those who pose a threat to the country's national security--from Nazi fifth columnists during the Second World War, to Soviet spies during the Cold War and today's domestic extremists. Yet, aided by the release of official documents to the National Archives, David Caute argues in this radical and revelatory history of the Security Service in the twentieth century, suspicion often fell on those who posed no threat to national security. Instead, this 'other history' of MI5, ignored in official accounts, was often as not fueled by the political prejudices of MI5's personnel, and involved a huge programme of surveillance against anyone who dared question the status quo. Caute, a prominent historian and expert on the history of the Cold War, tells the story of the massive state operation to track the activities of a range of journalists, academics, scientists, filmmakers, writers and others who, during the twentieth century, the Security Service perceived as a threat to the national interest. Those who were tracked include such prominent figures as Kingsley Amis, George Orwell, Doris Lessing, John Berger, Benjamin Britten, Eric Hobsbawm, Michael Foot, Harriet Harman, and others.
Order book here.
---
Search for information: Searching for information on a CIA "intelligence operation" carried out during the Clinton administration in 1997 or 1999 aimed at Iran and/or its MOIS in response to Iran's involvement in the 1996 Khobar Towers bombings. Clinton's counterterrorism chief Richard Clarke made a brief reference to this operation on p. 129 of his book Against All Enemies; George Tenet made a possible reference to this operation on p. 124 of his book At the Center of the Storm; and Bruce Riedel posted a reference to it in his article "The Iran Primer: The Clinton Administration," at https://iranprimer.usip.org/resource/clinton-administration. He called it "Operation Sapphire" - not to be confused with Operation Sapphire aimed at Kazakhstan. Also, searching for information on a bomb found on a bridge in Manila, Philppines around November 23, 1996 when President Clinton was in the city. Contact: dpluchinsky@rocketmail.com.
Search for information: Dr John Gentry of Georgetown University seeks information on what ways, to what extent, at what agencies, and with what implications/consequences are DEI (diversity, equity, inclusion) policies damaging the IC and DOD. Request examples and assessments that link senior-level policies, and middle managers' interpretations of them, to specific organizational and personal actions and then to actual consequences in sufficient volume and detail to be able to make a coherent argument. Anonymity assured. Contact: jag411@georgetown.edu.
Search for information An AFIO member who is researching "a State Department officer who seems to have functioned as a pre-CIA intelligence officer without having joined the OSS" would welcome leads on persons or books specializing "in 'pre-CIA' 'CIA history'." Anyone with pertinent information can contact info@whittakerchambers.org.
Call For Papers: The Struggle in the Israeli Security Zone in South Lebanon, 1985-2000, Israel Affairs
In June 1985, the Israel Defense Forces (IDF) de jure completed its withdrawal from Lebanon to the Israeli borders. De facto, Israel left in its hands a strip of land, about 15 kilometers from its border, in which its ally, the South Lebanon Army (SLA), operated. This strip of land came to be known as the Israeli Security Zone. The idea was that the SLA would be almost independent, while the IDF would intervene only when necessary in the battle against Palestinian and Shiite groups and supervise the SLA. Soon, however, the IDF became more involved, building military posts within the Security Zone, reinforcing itself, and encountering new challenges. In May 2000, Israel pulled its forces back to its borders and the SLA collapsed, along with the Security Zone. The 15 years of fighting in the Security Zone were rarely mentioned within Israeli society, let alone in the academic sphere. Only in recent years has the Israeli public become aware of this period after many soldiers who served in the Security Zone began sharing their memories through books and social media. The campaign to raise awareness of the period successfully ended when in March 2021, Israel officially recognized this period as one of warfare. This special issue aims to interdisciplinarily bridge the gap in the academic discourse regarding the war in the Security Zone. The editors are interested in articles dealing with various topics concerning the 1985-2000 war in the Security Zone. 30 March 2023 deadline. For more information, including submission instructions and suggested topics, click here.
Search for French Intelligence Officer: Gary Schaut of Sudbury, Canada is in search of a French intelligence agent who was still active around 1997 in France, and who had provided information in that year to a French journalist named "William Reymond." Anyone with pertinent information can contact Schaut at gbschaut@sympatico.ca.
Search for Colleagues: Dennis Pluchinsky seeks contact with Tom Lane and Nancy Kenealy, "who worked with Cindy, Gina, and Jeff" in the mid-1990s on al-Qaeda. Pluchinsky is in contact with all three of these other colleagues and would like to establish contact with Lane and Kenealy regarding his work on a four-volume book series on anti-American terrorism overseas ("see Amazon for more details" about the books). Please contact Pluchinsky at dpluchinsky@rocketmail.com.
Call For Information: Harvard student seeks primary source documents, historical records, or points of contact regarding Freedom Company, aka Eastern Construction Company, of the Philippines
Ryan Santos, a senior at Harvard, is writing his history thesis titled "The outsourcing of freedom": Filipino operatives in the origins of the American war in Indochina, 1954-1967. The focus of the research project is on the Freedom Company of the Philippines (later became the Eastern Construction Company in 1958), a dynamic private enterprise funded by the US to send Filipino paramilitary specialists - who were successful in suppressing their own local communist insurgency in the Huks - to assist in counterinsurgency and nation-building operations in Vietnam, Laos, and Indonesia. Ryan hopes to use his research on the Freedom Company of the Philippines and the Eastern Construction Company to underscore the diversity of geopolitical agents involved in American foreign policy during the Cold War, the development of US-Philippine relations, and the origins of American involvement in Indochina. If this project is of any interest or if there are any primary source documents, historical records, or points of contact that would be helpful, please contact him at ryansantos@college.harvard.edu.
Call For Articles: AFIO Journal, The Intelligencer
For the past four years, AFIO has included in The Intelligencer a series of articles on "when intelligence made a difference." Written by scholars, intelligence practitioners, students, and others, they cover events from ancient times to the modern world and in many countries. AFIO is soliciting articles for future issues. Most articles run between 2,000 and 3,000 words, although some are longer or shorter. If you have an idea for an article that fits the theme, email senior editor Peter Oleson at peter.oleson@afio.com.
Call For Assistance: Researcher Seeks Copy of 1941 FBI Booklet
An AFIO member who is conducting research on the beginnings of industrial security programs before WWII is in search of a copy of a 55-page FBI booklet, dated December 1941, titled "Suggestions for Protection of Industrial Facilities." Digital copies or photocopies are acceptable. Please contact winseditor@afio.com with any information.
Call For Papers: Urban Security 2023 in Journal of Strategic Security Special Issue
The special issue will look at a range of urban security issues including urban warfare, urban insurgency, urban crime and insecurity, operating in dense urban terrain (DUT), mega cities, and subterranean spaces (SubT), and in the Urban-Littoral interface, as well as the protection of the populace. Papers addressing the full range of violent actions from high intensity crime to civil strife and other situations of violence, non-international armed conflict (NIAC), and large scale combat operations (LSCO) during international armed conflict (IAC) are encouraged. All papers submitted to the special issues issue will be subject to double-blind peer review. Below is a list of urban security issues the special issue editors would like to see submissions on:

· Conflict in Megacities (10 million or more)
· Police-Military Intelligence interface in urban conflict
· Insurrection
· Urban-littoral nexus
· Information warfare in support of urban conflict
· Urban insurgency
· Urban Terrorism
· Criminal governance in cities (Slums/Favelas)
· Criminal Armed Groups (CAGs) in cities
· Social Media and Urban Conflict
· Climate Conflict in Cities (Urban-Climate Conflict Nexus)
· Urban counterterrorism
· Urban counterinsurgency (COIN)
· Urban Riots and Public Order
· Intelligence for Urban Operations (e.g., GeoINT)
· Urban policing
· Urban critical infrastructure protection including urban cyber security
· Humanitarian operations and protection of civilians in urban conflict
· Medical and humanitarian response to urban crises and disasters

Abstracts due 1 February 2023; draft submissions due 1 June 2023. (See full submission details here.)
---
Faculty Opening - Teaching Intelligence Analysis - James Madison University - Harrisonburg, Virginia
The Faculty of the Intelligence Analysis (IA) Program at James Madison University (JMU) are searching for a dynamic new colleague to join us in the ongoing co-creation of an exceptional educational experience to prepare the next generation of analysts. Our program is in its 16th year, and our graduates regularly secure positions as analysts in the public and private sectors, including the Intelligence Community, military and law enforcement organizations, defense contractors, and major consulting firms. Our vision is a versatile, multidisciplinary undergraduate education that simultaneously emphasizes methodology, technology, and communication, with a specialization in intelligence analysis. We especially seek a new colleague who can strengthen our longstanding distinctive focus on developing good reasoning and/or our more recent focus on research design and analytic production.

We would welcome a potential new colleague from any academic discipline (to include the humanities, social sciences, and natural sciences) and/or any professional background (to include former intelligence, military, homeland security, law enforcement, and other security and analytic professionals) that enables them to speak with credibility about the process of doing analysis. The desire to engage both traditional academics and professional analysts is extremely important to us. We also value both teaching excellence as well as one-on-one professional mentoring. We especially seek candidates who are able to "bridge the gap" and to engage students whose struggles are different from their own, and who can help them flourish in their future personal and professional lives. The position requires either a Ph.D. in a relevant academic field by hiring date (for a tenure-track appointment) or a minimum of a Bachelor's Degree (Master's Preferred) with substantial, demonstrated experience as an analyst (for appointment on a Renewable Term Contract). Our normal teaching load is three courses per semester.

Application materials should include 1) a detailed cover letter that tells the story of how the candidate's expertise and experience fit our aspirations, values, and teaching needs, 2) curriculum vitae/resume, 3) a "statement of inclusive excellence" that highlights (amongst other things) how the applicant has successfully helped colleagues from different backgrounds and perspectives to flourish in their work, and 4) contact information for at least three references.

The search will remain open until the position is filled. Salary commensurate with experience. Questions can be directed to the Chair of the search committee, Dr. Noel Hendrickson, at hendrinx@jmu.edu. Employment is contingent upon the successful completion of a criminal background check.
Additional details and further online application instructions can be found here.

Intelligence Practice Lead - SOS International, Washington, D.C.
The Intelligence Practice Lead, Americas, alongside the Consulting and Solutions Practice Director, Americas, is responsible for developing the Intelligence business within the regional security consulting team. The Intelligence Practice Lead will oversee the development, positioning, sales and the effective coordination and delivery of all intelligence consulting and solutions, including Intelligence Managed Services, in the US and Canada region. In this role the individual will oversee the provision of support to International SOS's US and Canada regional distribution channels to drive customer satisfaction and profitable growth across relevant business lines, in the technical domain of Intelligence. The individual will help to translate International SOS's Security value proposition into clear priorities and actions, in support of the business lines' commercial road maps. In addition, the role will be responsible for: driving day-to-day delivery of Intelligence consulting deliverables (including capability assessment, planning, training etc); establishing a cadre of analyst external consultants; educating key internal stakeholders and clients; leading/contributing to the expansion of intelligence methodologies and deliverables; along with their cadre of external consultants.
Additional information and application here.

Supervisory Criminal Investigator (Special Agent-In-Charge) - U.S. Army CID, Nationwide
Serves as the Criminal Investigation Division (CID) Field Office Special Agent-In-Charge (SAC) and is the principle law enforcement expert and advisor responsible for all investigations and operations conducted by CID offices within their area of responsibility (AOR). Directly supervises multiple Supervisory Criminal Investigators, full-performance level GS-13 and GS-14 criminal investigators, and support personnel in co-located and satellite offices.
Additional information and application here.

Retired Federal Government Employees Wanted - National Security Agency - Fort Meade, Maryland
The National Security Agency (NSA) may occasionally need skilled civilian retirees to augment the existing work force on high priority projects or programs. In order to fill these temporary positions quickly, we need to know who may be interested and available to return to work with us on a short notice basis as well as their skills. Retirees provide expertise and corporate knowledge to temporarily support mission requirements, manpower shortfalls, and/or mentor the next generation of Agency employees. Salary Range: $86,335 - $170,800.
Additional information and application here.

Assistant/Associate Professor of Intelligence Studies (Global Security and Intelligence Studies) - Embry-Riddel Aeronautical University - Prescott, Arizona
Embry-Riddle Aeronautical University's Prescott, Arizona campus is accepting applications for a tenure-track assistant or associate-level professor of intelligence studies to teach intelligence courses to students in the Global Security and Intelligence program. The successful candidate will teach students about the intelligence community, strategic intelligence, the intelligence cycle and intelligence analysis, writing, and briefing. Prior experience working in the intelligence community is strongly preferred. We are interested in candidates with teaching acumen in intelligence analysis and writing using structured analytical techniques.
Additional information and application here.

Teaching Associate - Intelligence and National Security Studies - Coastal Carolina University, South Carolina
The Department of Intelligence and Security Studies ( ISS ) at Coastal Carolina University is accepting applications for a pool of Teaching Associates (part-time adjunct faculty) to teach introductory and undergraduate elective course offerings for the program beginning in August 2022. While the ad is open to any specialization within the field of study, courses in the areas of homeland security, law enforcement intelligence, counter-narcotics, and cybersecurity are of particular interest. Course offerings can be in a face-to-face or synchronous online modality. To be considered, candidates must have a masters or doctoral degree in a relevant subject area. Prior professional experience in the profession, as well as prior teaching experience are preferred.
Additional information and application here.

Assistant Professor of Intelligence and National Security Studies - University of Texas, El Paso
The Department of Criminal Justice is seeking to fill one full-time tenure-track position beginning Fall 2023 at the Assistant Professor level. Responsibilities include conducting and publishing scholarly research, seeking extramural funding, teaching face-to-face and online courses, and service to the department, university, and profession. Applicants must have a Ph.D. in a closely related field in Intelligence and/or Security Studies from an accredited university (e.g., criminal justice, political science, public policy, security studies). ABD applicants will be considered if doctorate will be in hand by Fall 2023. Active research agenda and published scholarly journal articles are required to apply. Applicants with only a J.D., Psy.D., or Ed.D. will not be considered. All research/teaching areas of intelligence/national security studies will be considered, but preference will be given to candidates who have demonstrated teaching and/or research areas in at least one of these areas: Homeland Security, Intelligence Analysis, or Terrorism/Counter-Terrorism.

Additional information and application here.
---
Thomas Hughes — Former Assistant Secretary of State for Intelligence and Research

Thomas Lowe Hughes, age 97, passed on 02 Jan 23. Hughes was the longest serving director of the U.S. State Department's Bureau of Intelligence and Research (1963-1969). Supremely knowledgeable about world history and U.S. foreign affairs, he was a voice of reason on the Vietnam War. He came to Washington in 1955 as legislative counsel to Senator Hubert Humphrey of Minnesota. Hughes then served Presidents Kennedy and Johnson, 1961-1969, as Assistant Secretary of State for Intelligence and Research. From 1971-1991 he was president of the Carnegie Endowment for International Peace. In 1965 Hughes helped compose a memo from Vice President Humphrey to President Johnson warning about the negative effects of the proposed intensification of the war in Vietnam. Johnson did not take the advice. Hughes's off-the-record speeches during that period have been published in Speaking Up and Speaking Out. Several of his speeches to Anglo-American audiences have been published in Oxford After Dinner. The lighter moments of his career in diplomacy and the foundation world have also appeared in book form as Anecdotage. A native of Mankato MN, Hughes was immensely proud of his small-town roots and of his Welsh and German forebears. After graduating from Carleton College in 1947, Hughes was a Rhodes Scholar at Oxford (Balliol). (Under President Nixon in 1969-1970, he was Deputy Chief of Mission in the American Embassy in London, a short but happy return to England.) Following a Yale Law School degree and Air Force service, Hughes made the move to Capitol Hill first as legislative counsel to Rep. Chester Bowles (D-CT) before joining Senator Humphrey's staff.
Bill Oleson — Career CIA Officer

William A. "Bill" Oleson, 86, died on December 30, 2022 at home in Williamsburg, Virginia. He was born in Sandwich, Illinois and enlisted in the US Army in November 1954. While in the Army, he was assigned to Arkansas, Massachusetts, New Jersey, Washington, DC, and Afghanistan. His highest grade was SP-4, a technical NCO rank equivalent to sergeant. He was discharged in November 1957 and worked in the private sector until March 1962, when he enrolled in college full time. Bill was employed by the Central Intelligence Agency in June 1966 and served in South America, Asia, and Europe, as well as the Washington area before retiring from the CIA in January 1994.
Don Wood — Former NSA Executive

Donald Clair Wood, age 82, of Severna Park, died on December 31, 2022 at Hospice of the Chesapeake following a long illness. Don was born in Urbana, Illinois. A graduate of the University of Texas with a BS in Electrical Engineering (1963), Don began his long career serving the United States first as a Lieutenant in the U.S. Air Force before transitioning to civilian service as an electronic design engineer at the National Security Agency. He retired in December, 1994 as an Executive Leader following many leadership contributions and 31 years of dedicated service to the mission of the NSA.
Patricia Castellane — 60-year Career CIA Officer

Patricia Castellane, age 89, died in her home on Thursday, December 29, 2022. Born in Bronx, NY, Patricia dedicated her life to the CIA and was awarded for her service to the agency for over 60 years. Patricia started with the agency as a secretary, worked as William Colby's executive secretary and continued with the agency in many senior level positions.
Jerry Curtis — Career CIA Officer

Jerry Gordon Curtis, 86, passed on Wednesday, December 21, 2022 at his home in Rixeyville, Va. after a long battle with cancer and Alzheimer's. Growing up, Jerry showed an interest in electronics at a young age, even building his own radio so he could communicate with people around the world when just a teenager. He graduated from Virginia Polytechnical Institute (now VA Tech) with a degree in Electrical Engineering. At VPI, he was involved with ROTC and learned to fly planes. After college, he joined the Air Force and went to pilot school in Malden MO. During his Air Force career, he moved from pilot to missile silos during the Cuban Missile Crisis. Jerry worked for the CIA his whole career and was never able to tell people about his job because he worked undercover. He traveled extensively in the Pacific but also traveled all over the world with his job.
Nils Wikner, Decorated Special Advisor to CIA Director

Dr. Nils Fredrick Wikner "Fred" died peacefully surrounded by family at his home in Bethesda, MD, on December 13, 2022, following a rapid but hard-fought decline. He was 92 years old. Fred was born in Hoquiam, Washington. He received B.A.s in Physics, Math, and Religion from Pacific Lutheran College in 1952 (Summa Cum Laude), and a PhD in Nuclear Physics from the University of California, Berkeley, in 1957. His professional career spanned six decades and included several government positions: Deputy Director for Science and Technology, Defense Atomic Support Agency (DASA) (1966-68); Science and Technical Advisor to General Creighton Abrams, Saigon, Vietnam (1968-69); Director of Net Technical Assessment for Deputy Secretary of Defense (1970-73); Acting Director of Net Assessment for Secretary of Defense (1972-73); Special Advisor to Director of CIA (1973); and Director of Department of Defense Strategic Arms Limitation Treaty (SALT) Task Force (1973-74). He also served in many technical, leadership, and consulting positions within industry: Aerojet General Nucleonics (1957-58); General Atomic (1958-65) – where he received a U.S. patent for nuclear reactor design; Maxwell Laboratories (1969-70); BDM Corporation (1978-79); Santa Fe Corporation (1975-82); Northrop Corporation; and Applied Research Associates (ARA). He was the recipient of numerous significant government awards including: Department of Defense Distinguished Civilian Service Award (1968); Defense Atomic Support Agency (DASA) Exceptional Civilian Service Medal (1968); Knight's badge of the National Order of Vietnam (1968); Secretary of Defense Meritorious Civilian Service Medal (1973); Department of the Navy Meritorious Public Service Award (1982); and DASA Lifetime Achievement Award (1998). His proudest professional achievements were his contributions to prevention of nuclear war via the development of alternative conventional defense strategies (such as the Air Land Battle), his work on the U.S.'s underground nuclear test program, and his role as science advisor to General Abrams in Vietnam.
Marten van Heuven, National Intelligence Council Officer and Intelligence Medal of Merit Recipient

Marten H.A. van Heuven, a retired U.S. Foreign Service Officer who specialized in transatlantic relations, died peacefully at home in Washington, DC on the evening of December 25, 2022, after being able to celebrate Christmas with his family. Born in Utrecht, the Netherlands, Mr. van Heuven came to the United States with his parents shortly after the end of World War II. He graduated from Yale College and Yale Law School, also earning a Master's degree in international affairs at Columbia University. In 1957, he began his career in the State Department's Office of the Legal Advisor. From 1958-1962, he served on the U.S. delegations to the United Nations General Assembly. In 1963, he became Legal Adviser at the U.S. Mission in Berlin, followed by tours at the U.S. Mission to NATO, the U.S. Arms Control and Disarmament Agency, and in Eastern European Affairs at the State Department. After a year at the Woodrow Wilson School in Princeton, Mr. van Heuven served as Counselor for Political Affairs at The Hague and then in Bonn, Germany; and thereafter as Deputy Chief of Mission at the United Nations Office in Geneva, Switzerland. Later, he was the Director of the Office of Western European Affairs at the State Department. In 1987, Mr. van Heuven joined the National Intelligence Council as National Intelligence Officer for Europe. He held this position during the ensuing four years, which marked fundamental changes in Europe. He led the preparation of the National Intelligence Estimate anticipating the breakup of Yugoslavia, for which he was awarded the Intelligence Medal of Merit from the Central Intelligence Agency. He also received the State Department's John Jacob Rogers award. After leaving government, Mr. van Heuven joined the RAND Corporation as a senior consultant. In Washington, he was also a Distinguished Lecturer at the National Foreign Affairs Training Center. In addition, he served on the Board of Directors of the Atlantic Council of the U.S. He published widely on European and transatlantic affairs and was a frequent lecturer in the United States and in Europe. Mr. van Heuven grew up in occupied Holland and spend his professional career working toward peace in Europe.
Ronald Cohn, Career NSA Digital Signal Processor

Ronald Paul Cohn, age 73, passed on 17 September 2022 from aspiration pneumonia at St. Joseph Medical Center. He had lived with Parkinson's disease for almost 22 years. Mr. Cohn earned a bachelor's degree in electrical engineering at Drexel University and went on to receive a master's degree with honors in 1993 from the Johns Hopkins University. While a student at Drexel, Mr. Cohn began his career in electrical engineering at the National Security Agency in 1968 and worked there as an electrical engineer specializing in digital signal processing until his retirement in 2009.
---
18 Jan 23, 1800-2015 (ET) - Atlanta, GA - AFIO Atlanta Chapter Holiday Party/Banquet. Speaker FBI Agent Dell Spry on Mole Hunting. This event will be strictly in-person, no virtual / VTC component will be offered. Our very own Atlanta member, famed FBI Special Agent Marvin O. "Dell" Spry will be our keynote speaker. Over his career as a supervisory special agent, Dell was decorated by many foreign governments, by the Directors of the CIA and FBI, and is best known as the lead investigator who personally caught and cuffed Aldrich Ames. 1800-1815 we will have a check-in and social period, and around 1820 we'll start taking seats and begin the program. Location: Grand China Atlanta, 2905 Peachtree St NE, Atlanta, GA 30305. RSVP by 16 January to Grant at grant@afioatlanta.com. Please let Brian Hooper, Chapter President, know if you have questions. Please see the invitation here for RSVP instructions and further details. (For chapter members, we will reinstate collecting dues in 2023 to launch the website and continue hosting zoom meetings, etc. We can collect dues in person via cash or check (G. N. Miller), or via Venmo to @AFIOATLANTA, or via Zelle at 770-876-4884.)
21 Jan 23 - In-person - Kenebunkport, ME - Daveed Gartenstein-Ross discusses "Enemies, Near and Far, Foreign and Domestic: How the U.S. is Confronting the Challenges of International and Domestic Terrorism" Over the past decade, the terrorist threat has definitively evolved. National security professionals voice increasing concerns about polarization and domestic violent extremist movements, while evidence ranging from Afghanistan to Africa suggests that the threat of jihadism that occupied the U.S. for more than two decades is anything but dead. Daveed Gartenstein-Ross, an internationally recognized expert on jihadist terrorism, was also the author of the U.S. Department of Homeland Security's 2019 Strategic Framework for Countering Terrorism and Targeted Violence, an acclaimed document that reoriented the Department's focus to recognition of the rising domestic terrorist threat. He will provide a comprehensive account of current terrorist threats and what we should do to address them. The meeting is open to the public and will begin at 2:00 p.m. at the Program Center of the Brick Store Museum, 4 Dane Street, Kennebunk, Maine 04043. A Question and Answer period will follow the presentation. No reservations are required.

03 Feb 23 (Friday) - In-person - Tysons Corner, VA - AFIO Winter Luncheon 2023! Guest speakers Talent Acquisition Officer with CIA, Mike Bruni, discussing CIA Careers and Recruitment. The afternoon speaker is the renowned intelligence historian, author, former MP, and AFIO Honorary Board member Nigel West, discussing his newest book "Hitler's Trojan Horse." Mandatory advanced registration closes at 1700 hours (ET) on 27 January 2023.

Click here for registration and more information on lunch and speaker times, cost, cancellation policy, location address, and more.
08 Feb 23 (Wednesday), 1800 (PT) - Simi Valley, CA - AFIO Los Angeles Chapter hosts event in conjunction with Reagan Library presentation by former CIA Director Mike Pompeo. In conjunction with the Reagan Presidential Library and Center for Public Affairs, the LA Chapter will be conducting their annual chapter general business meeting. Former CIA Director Mike Pompeo will be the guest speaker with a presentation set to start at 6 PM. Following the presentation we will meet for dinner at the Wood Ranch restaurant and conduct our annual general business meeting along with the election for our chapter officers. This is a two step reservation process. Please follow the directions below. We look forward to your attendance and participation. Happy New Year!
Mike Pompeo is an American politician, diplomat, and businessman who served under President Donald Trump as director of the Central Intelligence Agency from 2017 to 2018 and as the 70th United States Secretary of State from 2018 to 2021. He is the first person to have held both of those positions.
TO ATTEND Sec. Mike Pompeo 6 PM PST Presentation - Step 1: Reserve for Sec. Pompeo's presentation: Onstage at the Reagan Library with Secretary of State Mike Pompeo - An in-person event
TO ATTEND POST-EVENT DINNER: Step 2: Dinner Reservation Wood Ranch restaurant 7:30 PM: email AFIO_LA@Yahoo.com.
If you would like to only attend the dinner portion you may do so. Cost is $30 per person meal & beverage included. Questions to Vince Autiero, Chapter President, at AFIO_LA@yahoo.com.

11 Feb 23 (Saturday), 1130 (ET) - Indialantic FL - The AFIO Florida Satellite Chapter hosts Mr. Jamie Draper, Museum Director, Air Force Space and Missile Museum, Cape Canaveral Space Force Station, discussing the Museum's History and Future. The event will be held at the Doubletree Hotel, Rt A1A, Indialantic, Florida. Mr. Draper's presentation will follow a sit-down lunch. The cost is $35.00 per person. Questions or Reservations to Larry Sanford, Chapter President, at afiofloridasatellitechapter@gmail.com.
18 Feb 23 (Saturday), 1400 (ET) - Kennebunk, ME - AFIO Maine hosts former CIA Analyst John Gentry on discussing The New Politicization of the US Intelligence Community. Political activism, radically new for the American Intelligence Community (IC), has surprised observers of U.S. intelligence.
But, the still incomplete story has significant political and bureaucratic ramifications for the roles and usefulness of US intelligence. This activism amounts to a new form of the "politicization" of intelligence by some officers to influence policy decisions and this article offers a theory of the origins of the cultural changes within parts of the IC that have created this politicization.
The meeting is open to the public and will begin at 2:00 p.m. at the Program Center of the Brick Store Museum, 4 Dane Street, Kennebunk, Maine 04043. A Question and Answer period will follow the presentation. No reservations are required.

See the AFIO Calendar of Events for scheduling further in the future.
---
11 Jan 23, 1200-1300 (ET) - Virtual - Challenging Conventional Wisdom in Intelligence Analysis- Dr. John Mueller - Johns Hopkins
Join host Dr. Michael J. Ard for a curated conversation with foreign policy expert Dr. John Mueller on "Challenging Conventional Wisdom in Intelligence Analysis." John Mueller, Professor Emeritus, has research interests in international politics, foreign policy, defense policy, public opinion, terrorism and counterterrorism, democratization, economic history, post-Communism, musical theater, and dance history. (More information and registration here.)
11 Jan 23, 0900-0945 (ET) - Virtual - Coffee and Conversation with ONI Director Rear Adm. Michael Studeman, USN - INSA
In this 45-minute moderated conversation, Rear Adm. Studeman will discuss ONI's assessments of foreign naval capabilities and its application of naval intelligence to global geopolitical challenges, including Russian shipping in the Black Sea, power projection in the Arctic, and China's projection of seapower in the South China Sea and beyond. He will also delve into the Navy's use of technical tools to better understand the maritime domain, such as AI to model and analyze critical data, the application of machine learning to enhance maritime surveillance, the use of geospatial intelligence to track shipping of concern, and the use of technical intelligence to assess foreign navies' sensors, weapons, platforms, and combat systems. (Information and registration here.)
15 Jan 23, 1400-1530 (ET) - Virtual - The Background of the Fall of the Berlin Wall (June 1987 - 9 November 1989) Bill Halpin, Former Senior DoD Intelligence Officer - Cold War Museum
When the Soviet Union suddenly collapsed, almost all the experts were surprised. In retrospect, much of the deterioration in the USSR and other Warsaw Pact countries was underway years before. One of the most important symbolic elements in that collapse was the fall of the Berlin Wall. Hear a former senior DoD intelligence officer who was posted in West Berlin explain the background of that event, including what he saw and heard on the ground. (Information and registration here.)
19 Jan 23, 1200 (ET) - Virtual - Spy Chat with Chris Costa, featuring LTG (R) John F. Mulholland, Jr.- International Spy Museum
Join us for an online discussion of the latest intelligence, national security, and terrorism issues in the news. Spy Museum Executive Director Chris Costa, a former intelligence officer of 34 years, will be joined by LTG (R) John F. Mulholland, Jr., former Associate Director of Military Affairs for the Central Intelligence Agency (CIA). As CIA's Associate Director of Military Affairs, Mulholland served as the senior military advisor to the Director of Central Intelligence. The career Special Forces officer joined the First Special Forces Regiment in 1983 and led Army and joint special operations units from the time he was a captain until attaining the rank of lieutenant general. He served as Deputy Commanding General, Joint Special Operations Command; as the Commanding General, Army Special Operations Command; and as the fifteenth Deputy Commander, US Special Operations Command. Mulholland led two notable joint special operations "Task Force Dagger" campaigns. He was commander of Joint Special Operations Task Force-North during the opening days of Operation Enduring Freedom immediately following 9/11 and commander of Combined Joint Special Operations Task Force-West during Operation Iraqi Freedom in 2003. Mulholland's overseas assignments included two tours in the former Panama Canal Zone, command of the 1st Battalion, 1st Special Forces Group (ABN), Okinawa, Japan, and as the Chief, Office of Military Cooperation, Kuwait. Among many honors, he has been awarded the Army Distinguished Service Medal, Defense Superior Service Medal, and the Bronze Star Medal. This program is generously supported by Spy Museum Board Member Katherine Wood. Program is free of charge but requires advanced registration. (Information and registration here.)
24 Jan 23, 0900-0945 (ET) - Virtual - Coffee and Conversation with CIA Dep. Dir. for Analysis Linda Weissgold - INSA
In this 45-minute moderated discussion, Linda Weissgold will discuss one of CIA's core missions – delivering timely, objective, all-source intelligence analysis to the President and policymakers across government. She will focus on the changing role of analysts in the Intelligence Community, the interaction of intelligence analysis and policymaking, the importance of analytic objectivity, the rigorous application of analytic tradecraft with emerging technologies, and how CIA is working to better inform the public of its core missions and capabilities. (Information and registration here.)
24 Jan 23, 1400-1500 (ET) - Virtual - SPY with Me: Memory Loss Program - International Spy Museum
SPY with Me is an interactive virtual program for individuals living with dementia and their care partners. Join SPY as we use music and artifacts to explore some of our favorite spy stories. Programs last one hour and are held virtually through Zoom. Every month the same program is offered on two different dates. Free, but space is limited. (Information and registration here.)
25 Jan 23, 1830 (ET) - Virtual - Operation Underworld with Matthew Black - International Spy Museum Program
After Pearl Harbor, Americans were traumatized by the event's sudden widescale death and destruction on US soil. When the second largest ship in the world, the SS Normandie, caught fire on the Hudson River and sank, many suspected sabotage. In the face of saboteurs, spies, and enemies of the state on the New York shoreline, the US Navy did the unthinkable and empowered the New York Mafia to help them patrol the New York City docks and act as informants. Journalist and crime historian Matthew Black has uncovered this clandestine coalition that brought homefront enemies together and ultimately succeeded in helping the Allies win World War II. Black will discuss his new book Operation Underworld: How the Mafia and US Government Teamed Up to Win World War II and how he came to uncover this hidden history. From Montauk to Sicily, from German garrisons to the halls of power in Washington, DC, with a side trip to Sing Sing, join us for an eye-opening evening and learn why "Lucky" Luciano was rumored to be up for a Congressional Medal of Honor! Support for this program has been provided by a generous grant from the Pritzker Military Foundation, on behalf of the Pritzker Military Museum and Library. Program is free of charge but requires advanced registration. (Information and registration here.)
26 Jan 23, 1400-1500 (ET) - Virtual - SPY with Me: Memory Loss Program - International Spy Museum
SPY with Me is an interactive virtual program for individuals living with dementia and their care partners. Join SPY as we use music and artifacts to explore some of our favorite spy stories. Programs last one hour and are held virtually through Zoom. Every month the same program is offered on two different dates. Free, but space is limited. (Information and registration here.)
27 Jan 23, 1830-2100 (ET) - Washington, DC - Spy Fest: Tradecraft Try-Its - International Spy Museum
Could you be a spy? Now's your chance to find out! Do you have the savvy to beat a lie-detector? The smarts to break a top-secret coded message? The wits to create secret writing? Families are invited to find out how they measure up at the Museum's annual Spy Fest! Learn tradecraft from experts in the field and participate in spy skill challenges that will give KidSpy recruits and their handlers an insider's peek into the shadow world of spying—and who knows, there just may be a spy or two in your midst. Tickets for the general public - Youth (4-17): $25; Adults (18+): $30; Tickets for Members - Youth (4-17): $20; Adults (18+): $25. Museum admission is included in your ticket. All attendees must have a ticket. (Information and tickets here.)
19 - 28 Mar 23 - Washington DC to Europe and back - Gary Powers' 10-Day Cold War Espionage Tour
Join author and historian Gary Powers Jr. on this unforgettable 10-day tour of Cold War and Espionage related sites throughout Germany and the Czech Republic

Day 1: Departure from the USA; Day 2: Arrival Berlin; Day 3: Berlin - Potsdam - Berlin; Day 4: Berlin; Day 5: Berlin – Leipzig – Dresden; Day 6: Dresden – Prague – Pilsen; Day 7: Pilsen – Míšov – Pilsen; Day 8: Pilsen – Rozvadov – Nuremberg – Stuttgart; Day 9: Stuttgart – Sinsheim – Speyer – Frankfurt; Day 10: Departure for the USA.

Included Visits: Berlin Wall Memorial • Checkpoint Charlie Museum • German Spy Museum • Military History Museum Gatow • Glienicke Bridge • Hohenschönhausen Memorial • Berlin Stasi Museum • Allied Museum on Clay Allee • Museum in Der Runde Ecke • Leipzig Forum of Contemporary History Museum • Dresden's Military History Museum • Bautzner Strasse Dresden Memorial • KGB Museum • Prague Museum of Communism • Vitkov Hill Nuclear Bunker • Pilsner Urquell Brewery • Atom Museum • Iron Curtain Museum • Nuremberg Trials Memorial • Stuttgart Cold War Bunker • Sinsheim Technik Museum • Speyer Museum of Technology.

Tour Name: Gary Powers' Cold War Espionage Tour - view tour; Group Name: Garypowers.Com Tours; Departure City: Washington, DC; Tour Departure Date: March 19, 2023; Tour Return Date: 28 Mar 23.

Tour Price: $3,950.00 (deduct $950 for land only tour) per person, assumes 2-person registration.

For full description of the activities and accommodations on each of those dates and locations, explore full information about the tour here or Call 1.800.323.4466.

To enroll now for this 2023 once in a lifetime tour, do so here.

ALSO See: "Enemy Territory: The Story of American CIA U-2 Pilot Francis Gary Powers" - A Graphic Novel by Francis Gary Powers Jr. and Walter Pfenninger.
---
---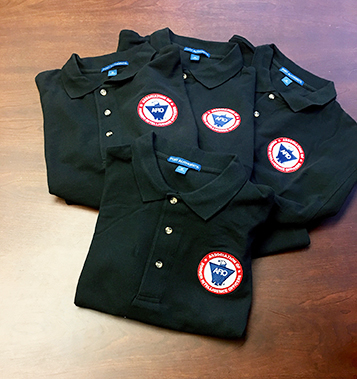 Now available: Black short-sleeved polo shirts with Embroidered AFIO logo
Show your support for AFIO with our new Black Short-sleeve Polo Shirts. Shirts are shrink and wrinkle resistant of fine cotton with a soft, "well-worn, comfy" yet substantial feel. They feature a detailed embroidered AFIO seal. Get a shirt for yourself and consider as gifts for colleagues, family, and friends. Only $50 each including shipping.
Sizes for (M) men, only; Small, Medium, Large, XL, XXL, and XXXL. $50 per shirt.
You may pay by check or credit card. Complete your order online here or mail an order along with payment to: AFIO, 7600 Leesburg Pike, Ste 470 East, Falls Church, VA 22043-2004. Phone orders at 703-790-0320. Questions? Contact Annette at: annettej@afio.com.
---

PopSocket for cellphones or tablets
Show your support to AFIO while enjoying the convenience offered by our AFIO Logo PopSocket. The PopSocket is most commonly used as a stand and as a grip for your mobile phone or tablet; handy for taking selfies, watching videos, and for texting. The PopSocket looks like a small button or sticker which, when closed, sticks flat to your mobile device. However, its accordion-like design enables it to pop open for use. The benefits of using a PopSocket make it a must-have accessory for your mobile phone or tablet. It also aids in keeping your phone from slipping off your hand during use, falling, or breaking.
Price: $15. Order this and other store items online here.
---


Caps - Dark Navy with Navy AFIO Logo
An authentic silhouette with the comfort of an unstructured, adjustable fit. Fabric: 100% cotton. Unstructured. Fabric strap closure with adjustable D-clip. Price: $30. Order this and other store items online here.
---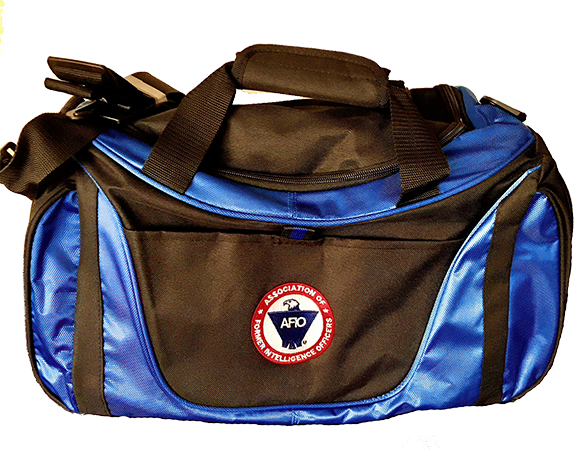 Duffel Bags - Royal Blue and Black with Full Color AFIO Logo This duffel has it all when it comes to value, style and organization.
600 denier polyester canvas with polyester double contrast; D-shaped zippered entry for easy access. Front pocket with hook and loop closure. End mesh pocket Easy-access end pockets. Four durable, protective feet and built-in bottom board for added strength. Web handles with padded grip. Detachable, adjustable shoulder strap.
Dimensions: 11"h x 19.75"w x 9.75"d; Approx. 2,118 cubic inches
Price: $50. Order this and other store items online here.
---
AFIO Mug with color glazed seal.

Made in the U.S.A., dishwasher-safe.
$35 includes shipping.

Sip your morning joe in style or use it to stash pens, cards, paperclips, or candy.
Order this and other store items online here.

---
---
Guide to the Study of Intelligence...and...When Intelligence Made a Difference
"AFIO's Guide to the Study of Intelligence" has sold out in hard-copy.
It is available in digital form in its entirety on the AFIO website here.

Also available on the website here are the individual articles of AFIO's
history project "When Intelligence Made a Difference" that have been
published to date in The Intelligencer journal. More articles will be appear in future editions.
---
Address Technical Issues Or Unsubscribe
Some features of the email version of the WIN do not work for readers who have chosen the Plaintext Edition, some users of AOL, and readers who access their email using web mail. You may request to change from Plaintext to HTML format here afio@afio.com. For the best reading experience, the latest web edition can be found here: https://www.afio.com/pages/currentwin.htm
To unsubscribe from the WIN email list, please click the "UNSUBSCRIBE" link at the bottom of the email. If you did not subscribe to the WIN and are not a member, you received this product from a third party in violation of AFIO policy. Please forward to afio@afio.com the entire message that you received and we will remove the sender from our membership and distribution lists.
---
Disclaimer and Legal Protection
Weekly Intelligence Notes (WINs) are a carefully selected collection of timely open source reports and announcements and other media focused on intelligence and related national security matters that is produced for non-profit educational use by AFIO members and WIN subscribers. WINs are protected by copyright and intellectual property laws. They may not be reproduced or re-sent without specific permission from the Producer. Opinions expressed in the materials contained in the WINs are solely those of the content creators listed with each item. Notices in the WINs about non-AFIO events do not constitute endorsement or recommendation by AFIO.

(c) 1998 thru 2022


---

AFIO Members Support the AFIO Mission - sponsor new members! CHECK THE AFIO WEBSITE at www.afio.com for back issues of the WINs, information about AFIO, conference agenda and registrations materials, and membership applications and much more! .

AFIO | 7600 Leesburg Pike, Suite 470 East, Falls Church, VA 22043-2004 | (703) 790-0320 (phone) | (703) 991-1278 (fax) | afio@afio.com
---
About AFIO | Membership Renewal | Change of Address | Upcoming Events | Chapter Locations | Corporate/Institutional Memberships | Careers in Intelligence Booklet | Guide to the Study of Intelligence | Intelligencer Journal | Weekly Intelligence Notes | Make A Donation | AFIO Store | Member-Only Section | Code of Ethics | Home Page
RETURN TO TOP
---