---
Retired NSA director won lucrative consulting deals with Saudis, Japan - Washington Post, 25 Apr 23
Retired Army Gen. Keith Alexander, who led the National Security Agency under Presidents Barack Obama and George W. Bush, secured $2 million in consulting deals with foreign governments after leaving office, including a $700,000 contract to advise Saudi Arabia on cybersecurity after the 2018 killing of journalist Jamal Khashoggi, newly released records show. Alexander's consulting firm also won a $1.3 million contract from the government of Japan to provide advice on cyber issues, according to additional documents obtained by The Washington Post as part of a Freedom of Information Act (FOIA) lawsuit. Details of those lucrative contracts are among records disclosed by the Pentagon for the first time about retired generals and admirals who have leveraged their military service over the past decade to obtain work from foreign governments. The disclosures by the Pentagon came in response to The Post's lawsuit and demands from Congress, which has scheduled a hearing on the issue Wednesday. (Full article here.) (Note: This article may require a one time free registration or sit behind a pay wall.)
Russian Navy's Intelligence Directorate gets four more ice-classed spy ships for seafloor operations - The Barents Observer, 25 Apr 23
Construction of the two first vessels of the class started last summer and will be followed by two more this summer, according to state news agency TASS. The Northern Fleet will receive the first of the new intelligence vessels of Project 03182R. The "Leonid Bekrenev" is named after the Commander of the Russian Navy's Intelligence Directorate in the last three years of the Stalin period (1950-1953). The Baltic Fleet is mentioned to get one of the ships. Where the two last will be based is unclear. Officially, the ships are research vessels, but sailing for the Intelligence Directorate of the Main Staff of the Russian Navy, the intended purpose is military reconnaissance and oceanographic seafloor mapping. Few technical details are known, but a Russian navy blog-site says each ship is not less than 4,000 tons with a length of about 100 meters. The vessel will have Russian Ice class 3 for navigation in Arctic waters and the winter ice-covered Baltic Sea. The new class of oceanographic vessels adds to Russia's growing fleet of intelligence ships capable of carrying underwater equipment for surveillance and mapping of other nations' seafloor infrastructure. (Full article here.)
NSA Cybersecurity Director Says 'Buckle Up' for Generative AI - Wired, 27 Apr 23
At the RSA security conference in San Francisco this week, there's been a feeling of inevitability in the air. At talks and panels across the sprawling Moscone convention center, at every vendor booth on the show floor, and in casual conversations in the halls, you just know that someone is going to bring up generative AI and its potential impact on digital security and malicious hacking. NSA cybersecurity director Rob Joyce has been feeling it too. "You can't walk around RSA without talking about AI and malware," he said on Wednesday afternoon during his now annual "State of the Hack" presentation. "I think we've all seen the explosion. I won't say it's delivered yet, but this truly is some game-changing technology." In recent months, chatbots powered by large language models, like OpenAI's ChatGPT, have made years of machine-learning development and research feel more concrete and accessible to people all over the world. But there are practical questions about how these novel tools will be manipulated and abused by bad actors to develop and spread malware, fuel the creation of misinformation and inauthentic content, and expand attackers' abilities to automate their hacks. At the same time, the security community is eager to harness generative AI to defend systems and gain a protective edge. In these early days, though, it's difficult to break down exactly what will happen next. (Full article here.)
Spy agency to prototype ground moving-target tracking from space - C4ISRnet, 19 Apr 23
The National Reconnaissance Office, one of the "big five" U.S. intelligence agencies, expects to launch a ground moving-target sensor prototype into space within the next year as the mission shifts to satellites from aircraft. NRO Director Christopher Scolese told reporters April 18 that his agency, which builds and operates U.S. spy satellites, has already conducted some tests in orbit to better understand how satellites could play a role in tracking moving targets. "We're in the process of actually manufacturing, and we'll start launching within the next eight to 12 months," he said during the Space Foundation's Space Symposium in Colorado, adding that more launches would likely follow the first prototype mission. (Full article here.)
Espionage and interference at highest level since Cold War, warns Belgian intelligence - Brussels Times, 26 Apr 23
The military intelligence service opens its annual report by noting that the world is changing rapidly and that the instability is increasing espionage and foreign interference. Belgium is a particularly popular target as Brussels is home to many international institutions – earlier this month, it was found that the Russian embassy in Brussels has the most 'spy antennas' in Europe. "The calm we have known since the end of the Cold War is over. This has been the case since the Russian invasion of Crimea in 2014. Since then, the security situation has only become more worrying," ADIV chief Wim Robberecht explained on Flemish radio on Wednesday. Russian services focused on the Ukrainian conflict last year but ADIV predicts that spying in cyberspace will increase. Pro-Russian hacktivists are increasingly carrying out cyber attacks against countries that Russia deems threatening. (Full article here.)
Spy agency MI5 makes major recruiting change in bid to find next real life James Bond - The Sun, 25 Apr 23
Now the UK security service has told would-be spies: "You are welcome to apply if you have tattoos. "However, for your safety, there may be occasions where you would need to cover them." The inkings contrast with Daniel Craig, Sean Connery and Roger Moore's clean 007. The news was delivered in a question and answer session on Instagram. MI5 is also trying to recruit more women and people from ethnic minority backgrounds, and is offering flexible working. Wannabe espionage officers are told: "We offer flexi-time where there is no requirement to work set formal hours. This allows you to manage your contractually agreed hours with a degree of autonomy and flexibility. "We offer compressed hours to those who want to work their usual full-time hours (36 hours) in fewer days, with no reduction in pay. For example, a five-day week can be compressed into four days. (Full article here.)
New US spy sub built for seabed war with China - Asia Times, 24 Apr 23
The US plans to build a successor to its unique USS Jimmy Carter spy submarine, bringing updated capabilities necessary for seabed warfare operations as tensions mount with China across various maritime theaters. This month, Naval News reported that the US Navy would procure a one-off spy variant of the Virginia-class nuclear attack submarine, designated Modified Virginia, Subsea and Seabed Warfare (Mod VA SSW). The source notes that preliminary work by the Electric Boat shipyard in Groton, Connecticut, has begun with one Mod VA SSW to be procured in the US Navy's 2024 budget at an estimated cost of US$5.1 billion. While many details of the Mod VA SSW are classified, Naval News reports that the submarine can be expected to carry specialist uncrewed underwater vehicles (UUV), remote-operated vehicles and special operations submarines. Asia Times has noted some of these assets, including the Orca Extra Large Unmanned Undersea Vehicle (XLUUV) and the MK11 SEAL Delivery Vehicle (SDV). (Full article here.)
Who owns America: Why Chinese land purchases near US bases have national security experts concerned - Washington Examiner, 25 Apr 23
A spy balloon floated over most of the continental United States. A Chinese government-linked corporation purchased a plot of land near a sensitive military base. The recent brushes with China have crystallized a challenge for lawmakers and defense experts that has long sat in the shadows — Beijing's steadily increasing share of U.S. land poses a serious "national security threat." While China is known to own just a fraction of American agricultural land — a little less than 1% of all foreign-held land, according to the Department of Agriculture — its investment in agricultural holdings has increased dramatically in recent years. Chinese investors owned just 69,295 acres of American land at the end of 2011, according to the USDA, but by the end of 2021, Chinese investors controlled 383,935 acres. A local city council finally rejecting the Chinese government-linked Fufeng Group's plans for a site very close to Grand Forks Air Force Base in North Dakota helped highlight the issue, but the episode also revealed the federal government's apparent hesitance to act. "Allowing Chinese companies with connections to the party-state to buy strategically important land in the United States is a national security threat," Sen. Marco Rubio (F-FL), vice chairman of the Senate Intelligence Committee, told the Washington Examiner. "We need to treat the Chinese Communist Party for what it is — our greatest adversary." (Full article here.)
Russian Spy Intrigue Fizzles as Hawaii Stolen ID Trial Nears - Military.com, 25 Apr 23
U.S. prosecutors who introduced Russian spy intrigue into the case of a couple accused of living for decades in Hawaii under identities stolen from dead babies are now saying they don't want jurors to hear about photographs showing them wearing foreign uniforms. A U.S. judge granted the request last week, ruling that the uniforms are not relevant to the upcoming trial for charges involving identity theft and passport fraud. Defense attorneys have said from the start those uniforms were worn once for fun. When the former U.S. defense contractor and his wife were arrested last year, prosecutors suggested the case was about more than just identity theft. According to prosecutors, Walter Glenn Primrose and Gwynn Darle Morrison are the real names of the couple who have been fraudulently living for decades under stolen identities Bobby Fort and Julie Montague. Prosecutors say Primrose spent more than 20 years in the Coast Guard as Bobby Fort, where he obtained secret-level security clearance. After retiring in 2016, he used the secret clearance for his defense job, prosecutors said. (Full article here.)
Myanmar and China in Cahoots: SIGINT capabilities on Coco Island get boost - Observer Research Foundation, 17 Apr 23
There is evidence that Signals Intelligence (SIGINT) capabilities are being strengthened on Myanmar's Coco Islands, which is 55 kilometres north of India's tri-service base located at the Andaman and Nicobar (A&C) Islands. The Tatmadaw has vehemently denied that it is assisting the Chinese, but the latest satellite imagery released by Maxar shows that the military regime is expanding the size of the Coco Islands base by extending the length of the runway and establishing a stronger SIGINT architecture. Officially, a spokesperson for the military junta's ruling State Administration Council has dismissed Indian concerns that Naypidaw is permitting the deployment of foreign troops, or more specifically Chinese forces, as part of its infrastructure expansion on the Coco Islands. Notwithstanding Naypidaw's rejection of Indian concerns, it has no independent strategic or security rationale to boost the Coco Islands' SIGINT installations, except to respond to the incentives given by Beijing. Most likely, the Coco Islands is a base controlled by Myanmar, but is being built with assistance from the People's Republic of China (PRC) and to which Chinese military personnel, especially technical personnel from the People's Liberation Army Strategic Support Force (PLASSF), have access. (Full article here.)
Counterespionage Corner - Recent Arrests, Convictions, Expulsions, and more...
---
The Latest from International Spy Museum Historian Andrew Hammond, PhD.
Spycast is the official podcast of the International Spy Museum and hosts interviews with intelligence experts on matters of HUMINT, SIGINT, IMINT, OSINT, and GEOINT. Spycast is hosted by historian Andrew Hammond, PhD.
25 Apr | "Espionage and the Two Queens" - With Kent Tiernan R. Kent Tiernan joins Andrew (Twitter; LinkedIn) to discuss the seven-year covert operation to execute Mary Queen of Scots. Kent is the author of The Walsingham Gambit.
Past episodes:
18 Apr | "Irregular Warfare and Intelligence" - With IWC President Dennis Walters.
11 Apr | "Havana Syndrome" - A Panel featuring Nicki Woolf, Marc Polymeropoulos, Mark Zaid.
04 Apr | "Indian Intelligence and Cyber" - A Conversation with Sameer Patil, ORF Mumbai


---
The Latest Insights from Former CIA Acting Deputy Director for Operations Jack Devine.
In Other News The proprietary analytic newsletter crafted for The Arkin Group's private clients by former CIA Acting Deputy Director for Operations Jack Devine.

Russia continues its physical and ideological attacks, but Ukraine and allies are holding their ground.

28 Apr | Russia continues its physical and ideological attacks, but Ukraine and allies are holding their ground. It's been nearly two months since Russia had the audacity to attack Kyiv, but on Friday, Putin renewed his attack on the capital city and broader nation. Ukraine's air defense reportedly shot down over 10 Russian cruise missiles in Kyiv airspace, but a barrage of Russian missiles killed at least 17 people in the central Ukrainian cities of Uman and Dnipro, including two children. The intense wave of attacks is in line with Russia's complete disregard for attacking civilian targets and infrastructure and supports the UN's latest findings that Russian forces and private military companies in Ukraine have perpetrated significant human rights violations over the course of its unprovoked invasion. (Full version available to AFIO members in the coming days here.)

20 Apr | Brazilian President Lula's recent visit to China brings the BRICS back into the spotlight, but the seeds for multipolarity were planted years ago.

11 Apr | President Biden's upcoming visit to Northern Ireland on the 25th anniversary of the Good Friday Agreement indicates a potential shift in UK politics.

07 Apr | Russia might be inching forward on the battlefield, but it's a painstaking process met with heavy headwinds on multiple fronts.



---
Daily Analysis of Security Issues and Geopolitical Trends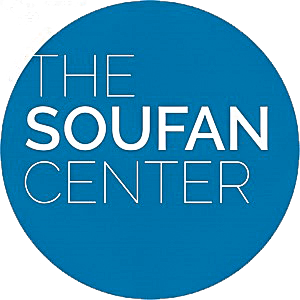 Intel Brief The Soufan Center's flagship, daily analytical product focused on complex security issues and geopolitical trends that may shape regional or international affairs. The Soufan Center was founded by former FBI Special Agent and Soufan Group CEO Ali Soufan.
02 May | Another ISIS Leader is Eliminated as Islamic State Struggles to Maintain Core

Turkish President Recep Tayyip Erdogan announced over the weekend that Türkiye's National Intelligence Organization (MIT) killed Islamic State's leader, Abu Hussein al-Qurashi, in an operation near Jinderes in northern Aleppo, Syria. Abu Hussein al-Qurashi replaced Abu al-Hassan al-Hashemi al-Qurashi in late November 2022. Turkish security forces sealed off an area where the leader was hiding in the northwest Afrin region of Syria. Türkiye maintains a formidable military presence in northern Syria, controlling large swaths of territory in conjunction with local Syrian proxies. This was the third Islamic State leader killed since February 2022, when Abu Ibrahim al-Hashimi al-Qurashi (aka "Haji Abdallah") was killed, nearly two and a half years after he succeeded Abu Bakr al-Baghdadi, who was killed by U.S. special forces in October 2019. (Full brief here.)
01 May | Amidst Europe's Right-Wing Successes, Youth Wing of Far-Right German Party Classified 'Extremist'
28 Apr | Back to the Future in Afghanistan?
27 Apr | Russia Making Inroads in Africa as the Sahel Spirals Out of Control
26 Apr | Trouble Brewing on Russia's Periphery
---
Analysis of Global Security Events with WTOP National Security Correspondent JJ Green

Inside the SCIF - 27 Apr - Sudan Crisis, Russian Spies in N. Europe, Pentagon Leaks, and more...
Target USA Podcast - 27 Apr - War Explodes in Sudan

The Hunt Broadcast - 26 Apr - China gets involved in Middle East peace efforts




---
The Latest Insights from Jeff Stein and Colleagues in SpyTalk (Substack)

27 Apr | Jack Teixeira and Me - Jeff Stein
Way back in the summer of 1966, holding a draft notice that threatened to send me into combat in Vietnam, I found a way to apply for enlistment as an Army intelligence case officer. As I've oft said, I didn't care much for camping, so I knew I'd fare badly as an infantryman in the Big Muddy. An intelligence job held the prospect of landing me in some safe place like West Berlin, where I'd be tasked to recruit spies against the Soviets Or so I thought. I ended up in Vietnam anyway, but that's another story. (Full article here.)

22 Apr | A Life Lost in the Maw of Counterterrorism - Jeff Stein

20 Apr | Behind the Bust of China's Brash New York Spy Base - Jeff Stein

15 Apr | The Air Force Loves War Gamers Like Teixeira - Jeff Stein


To support SpyTalk, subscribe here.



---


\

Article: A Russian 'inspector' satellite appears to be chasing a secret US military satellite in a game of cat and mouse - Insider, 27 Apr 23

A mysterious Russian satellite and a confidential US military satellite appear to be engaged in a cat-and-mouse chase through space. The Russian spacecraft, called Kosmos-2558, was launched into the same orbital plane as the US satellite, called USA-326, in August 2022 and has regularly passed close to the American spacecraft ever since. The behavior of Kosmos-2558, and the lack of a formal explanation from Russia, has led space observers to believe that the probe is stalking USA-326. It's at least the third satellite Russia has launched that appears to be an "inspector" — a spacecraft aiming to gather up-close data on another satellite. (Read full report here.)

Book Review: AI at War - War on the Rocks, 27 Apr 23

Paul Scharre, Four Battlegrounds: Power in the Age of Artificial Intelligence (New York: W. W. Norton & Company, 2023). It is widely believed that the world is on the brink of another military revolution. AI is about to transform the character of warfare, as gunpowder, tanks, aircraft, and the atomic bomb have in previous eras. Today, states are actively seeking to harness the power of AI for military advantage. China, for instance, has announced its intention to become the world leader in AI by 2030. Its "New General AI Plan" proclaimed that: "AI is a strategic technology that will lead the future." Similarly, Russian President Vladimir Putin declared: "Whoever becomes the leader in this sphere will become ruler of the world." In response to the challenge posed by China and Russia, the United States has committed to a "third offset" strategy. It will invest heavily in AI, autonomy, and robotics to sustain its advantage in defense. (Read full report here.)

Article: The DOJ Detected the SolarWinds Hack 6 Months Earlier Than First Disclosed - Wired, 28 Apr 23

The U.S. Department of Justice, Mandiant, and Microsoft stumbled upon the SolarWinds breach six months earlier than previously reported, WIRED has learned, but were unaware of the significance of what they had found. The breach, publicly announced in December 2020, involved Russian hackers compromising the software maker SolarWinds and inserting a backdoor into software served to about 18,000 of its customers. That tainted software went on to infect at least nine US federal agencies, among them the Department of Justice (DOJ), the Department of Defense, Department of Homeland Security, and the Treasury Department, as well as top tech and security firms including Microsoft, Mandiant, Intel, Cisco, and Palo Alto Networks. The hackers had been in these various networks for between four and nine months before the campaign was exposed by Mandiant. (Read full report here.)

Article: Putin's True Motive for Ukraine Invasion Revealed in Report - News Week, 26 Apr 23

Personal resentment and a desire for revenge were the driving factors behind Russian President Vladimir Putin's decision to launch a full-scale invasion of Ukraine last February, an investigation has claimed. Verstka, an independent Russian news outlet that was founded shortly after the conflict began, published a deep-dive report this week entitled "How Putin Came to Hate Ukraine," which cites former and current officials in the Russian and Ukrainian governments. Kremlin reporter Ilya Zhegulev wrote that loyal Putin ally Viktor Medvedchuk is at the center of the Russian leader's so-called "special military operation" in the neighboring country, and that he had already decided to attack Kyiv in February-March 2021. Medvedchuk is a pro-Kremlin Ukrainian oligarch who was released by Kyiv in a prisoner swap with Russia in September 2022. The 68-year-old has close ties with Putin, who is believed to be the godfather of his youngest daughter. Medvedchuk was the former leader of a pro-Russian opposition party in Ukraine, and was detained in April 2022 by Ukraine's state security service, the SBU, after he fled house arrest while awaiting trial on treason charges. Kyiv has stripped him of his Ukrainian citizenship. (Read full report here.)

Article: Russian space war prowess showcased in Ukraine conflict - Washington Times, 14 Apr 23

Russia's military has deployed several cutting-edge space warfare tools during its nearly 15-month war in Ukraine, using its space assets for intelligence operations and to limit the Ukrainian military's battlefield command and control, according to a new report. Electronic jamming of satellites, maneuvering robot spy satellites, cyberattacks on ground terminals and threats of directed energy strikes on imagery satellites show the Ukraine war to be a likely model for space conflicts in future wars, says the latest annual review by the Washington-based Center for Strategic and International Studies. "Russia's attacks against space capabilities used by Ukraine are an example of how counterspace weapons can and will likely be used prior to and during future conflict," the report, "Space Threat Assessment 2023," said. (Read full report here.)

Video: South Vietnam's Greatest Spy Vo Van Ba / Ex-CIA Frank Snepp (31 mins) - Jackie Bong via YouTube, 24 Apr 23

Jackie Bong's exclusive interview with ex-CIA officer Frank Snepp, who reveals how Saigon's top spy Vo Van Ba stole the deepest secrets of the Viet Cong. (Full video here.)

Article: Retired women spies push for predecessor to get highest military medal - Scripps News, 03 Apr 23

She made for an unlikely spy — an American woman behind German lines in France in the 1940s. But Maryland native Virginia Hall proved so good at intelligence the Nazis gave her nicknames. "She was referred to by Klaus Barbie, who was one of the evilest, the meanest Nazis there were, as 'the limping b**ch,'" says Ellen McCarthy, the former Assistant Secretary of State for the U.S. State Department's Bureau of Intelligence and Research. Hall only became a spy after losing part of her leg in a hunting accident. She had wanted to be a diplomat, but the State Department used the disability to deny her that career path. With a prosthetic limb she named Cuthbert, she went on to sabotage German operations in advance of the D-Day Invasion. (Read full report here.)

OpEd: Joe Biden and the 51 Spies of 2020 - Wall Street Journal, 23 Apr 23

Why is public trust in American institutions, including the press, in free fall? One reason is the revelation last week that the Biden for President campaign helped to organize the open letter that spread disinformation about Hunter Biden's famous laptop computer on Oct. 19, 2020. The House Judiciary and Intelligence committees released portions of a deposition transcript exposing the origins of the statement from 51 former U.S. spies declaring that Hunter's laptop had "all the classic earmarks of a Russian information operation." The admission came from Mike Morell, former deputy CIA director under Barack Obama. The letter served its political purpose of giving the media and Joe Biden the opening to dismiss the New York Post's laptop scoop as Russian disinformation. (The letter and the names of the 51 signers can be read nearby.) (Read full report here.)

Book: Valley of the Shadow - An Account of American POWs of the Japanese - written by AFIO Member Whitney H. Galbraith based on his father's experiences, 29 Jun 18

Valley of the Shadow joins a fraternity of published first-person accounts of the fall of the Philippines, including the surrender of Corregidor during World War II. Several senior staff officers of Gen. Jonathan M. Wainwright, commander of US forces in the Philippines (USFIP), were able to maintain extensive diaries during their three and a half years as POWs of Imperial Japan. These diary accounts are chronological in format and very informative of prisoner conditions and lives in various Japanese prison camps. Valley of the Shadow, transcribed from over one thousand handwritten flimsies that have sat for decades on Galbraith family shelves, treats these experiences more thematically, in third-person narrative form, enabling the author, Col. Nicoll F. Galbraith, to offer a psychological, emotional, and moral matrix to help the reader interpret the challenges and personal behaviors of incarcerated American prisoners who suddenly had been deprived of their normal social and physical lives as officers, colleagues, husbands, and fathers. Colonel Galbraith, exercising a more literary bent, describes his own and his prison mates' struggle to maintain their personal dignity and relationships. As Wainwright's G-4 logistics staff officer, Colonel Galbraith was in unique proximity to the minute-by-minute Corregidor surrender process and release/rescue of the Americans in 1945, both of which were very close calls. (Read full report here.)

Article: Iranian Insider and British Spy: How a Double Life Ended on the Gallows - New York Times, 01 May 23

In April 2008, a senior British intelligence official flew to Tel Aviv to deliver an explosive revelation to his Israeli counterparts: Britain had a mole in Iran with high-level access to the country's nuclear and defense secrets. The spy had provided valuable information — and would continue to do so for years — intelligence that would prove critical in eliminating any doubt in Western capitals that Iran was pursuing nuclear weapons and in persuading the world to impose sweeping sanctions against Tehran, according to intelligence officials. The identity of that spy has long been secret. But on Jan. 11, the execution in Iran of a former deputy defense minister named Alireza Akbari on espionage charges brought to light something that had been hidden for 15 years: Mr. Akbari was the British mole. Mr. Akbari had long lived a double life. To the public, he was a religious zealot and political hawk, a senior military commander of the Revolutionary Guards and a deputy defense minister who later moved to London and went into the private sector but never lost the trust of Iran's leaders. But in 2004, according to the officials, he began sharing Iran's nuclear secrets with British intelligence. (Read full report here.) (Note: Content may require a one-time free registration or sit behind a paywall.)
---
To Keep Top Secrets Secret, We Need Fewer of Them - National Interest, 25 Apr 23
Late last week, Senate Intelligence Committee chairman Mark Warner described how over-classification of national security-related information is a key and neglected factor behind the latest, disturbing intelligence leak. "We need frankly a system that limits classification to really important documents and then have a process to declassify when appropriate." His argument: fewer secrets shared with fewer officials are essential to keep our secrets secret. He's on to something. Just before the New York Times first revealed that top secret documents had been posted on social media, my nonprofit released a major study on over-classification. Those in the "know" understand that over-classification is bad but insist officials can't help themselves: the penalties for letting a document leak far outweigh any professional rewards that might come from making secret information more available. (Full report here.)
How Can the Intelligence Community Remain Indispensable to U.S. Policy Makers? - Cipher Brief, 25 Apr 23
In an era of information overload, the rise of AI and machine learning tools, and intensifying competition with China, one question looms large: Is the U.S. Intelligence Community (IC) effectively supporting U.S. policymakers? To explore this question, we at the Special Competitive Studies Project (SCSP) carried out an extensive e-survey from 1-25 March 2023. We reached out to 299 current and former national security officials to evaluate the intelligence support they received from the U.S. Intelligence Community during their time in the government. (Full report here.)
How to Spy on China - Foreign Policy, 28 Apr 23
Over the past few months, as competition with China has intensified, the Biden administration has struggled to provide the United States and its allies with a clear picture of Beijing's intentions. In mid-February, for example, U.S. Secretary of State Antony Blinken warned that China could soon begin providing Russia with lethal aid for its war in Ukraine—a step that would dramatically change the dynamic of the conflict. But so far, the administration has not been able to confirm plans for such aid or to find concrete evidence that such transfers are taking place. Similarly, in late February, CIA Director William Burns stated that Beijing will be prepared to conquer Taiwan by 2027. Yet there is widespread disagreement among analysts in Washington about Beijing's military plans and if and when such an invasion might occur. (Full report here.)
America's Spies Are Losing Their Edge - Bloomberg, 30 Apr 2023
What a month this has been for secrets! Or rather, for no-longer-secrets. Ukraine is not winning its war, thinks the US military. Egypt planned to send rockets to Russia. Russia's Wagner Group mercenaries tried to buy arms from Turkey through Mali. The US has penetrated Russian intelligence services. These are just a few of the delicious tidbits allegedly exposed by 21-year-old Air National Guardsman Jack Teixeira, apparently from a Pentagon treasure trove. If we sit down and think about these revelations, almost none comes as a surprise to those of us who study defense and foreign affairs. Everybody knows that almost all nations spy on their friends as well as on their enemies. For many moons there has been informed speculation about the stuff showcased in the leaks. The real damage derives from their authoritative sourcing to Washington — to America's 18 intelligence agencies, nine of them within the Department of Defense. (Full report here.)
Video: Spooky Action at a Distance - US Espionage in East Asia and Beyond - Asia Society, 27 Apr 2023
In light of the recent intelligence leak in the United States, a panel of experts discusses the extensive subject of intelligence and espionage and how U.S. allies should view this issue. Speakers include Christian Kaunert, professor of international security at Dublin City University; Dr. Daniel Pinkston, lecturer of international relations at Troy University; and Bruce Klingner, senior research fellow from the Heritage Foundation Asian Studies Center. Mason Richey, senior contributor at Asia Society Korea, moderated the conversation. (53 min., 52 sec.) (Access video here.)
Infographic and Report: Mapped - The State of Democracy Around the World - Visual Capitalist, 24 Apr 22
Only 8% of the world's population actually lives in a full, functioning democracy, according to the Economist Intelligence Unit (EIU). Meanwhile, another 37% of people live in some type of "flawed democracy", while 55% of the world does not live in democracy at all, based on the EIU's latest Democracy Index Report. Events such as the war in Ukraine and restrictive, long-lasting COVID-19 measures, have caused numerous declines to country democracy scores in recent years. Since the source report first began tracking scores in 2006, the global average has fallen from 5.52 to 5.29. (Access visual tool and full report here.)
Intelligence in History - A Collection of Recent Content
True Intelligence Matters in Film - Anthropoid - Sean Ellis (2016)
This gripping film is chock-full of intelligence tradecraft and based on the extraordinary true story of Operation Anthropoid, the successful WWII mission to assassinate SS General Reinhard Heydrich, the main architect behind the Final Solution and the Reich's third in command after Hitler and Himmler.

More information about this based-on-true-events production here.
Walking Tours - Washington, DC - Sundays (Dates/Times Vary)
Former intelligence officers guide visitors on two morning and afternoon espionage-themed walking tours: "Spies of Embassy Row" and "Spies of Georgetown." For more information and booking, click here or contact rosanna@spyher.co
---
A Life in the Shadows: A Memoir
by A.S. Dulat
(Harper Collins India, 13 May 23)
"No Indian spymaster has, until now, written a memoir. A.S. Dulat is the first to do so, and in A Life in the Shadows he does it with considerable elan. He is one of India's most successful spymasters, his name synonymous with the Kashmir issue. His methods of engagement and accommodation with all people and perspectives from India's most conflicted state are legendary. The author of two bestselling books, Kashmir: The Vajpayee Years (2014) and The Spy Chronicles: R&AW, ISI and the Illusion of Peace (2018), Dulat's views on India, Pakistan and Kashmir are well-known and sought after. Yet very little is known about him, primarily because the former spymaster has been notoriously private about his personal life. In this unusual and unique memoir, Dulat breaks that silence for the first time. This is not a traditional, linear narrative as much as a selection of stories from across space and time. Still bound by the rules of secrecy of his trade, he tells a fascinating story of a life richly lived and insightfully observed. From a Partition-bloodied childhood in Lahore and New Delhi to his early years as a young intelligence officer; from meetings with international spymasters to travels around the world; from his observations on Kashmir-political and personal-post the abrogation of Article 370, to his encounters with world leaders, politicians and celebrities; moving from Bhopal to Nepal and from Kashmir to China, Dulat tells the story of his life with remarkable honesty, verve and wit."
Order book here.
---
How To Stage A Coup: And Ten Other Lessons from the World of Secret Statecraft
by Rory Cormac
(Atlantic Books, 02 Jun 22)
A compelling history of the dark arts of statecraft... Fascinating' Jonathan Rugman 'Rich in anecdote and detail.' The Times Today's world is in flux. Competition between the great powers is back on the agenda and governments around the world are turning to secret statecraft and the hidden hand to navigate these uncertain waters. From poisonings to electoral interference, subversion to cyber sabotage, states increasingly operate in the shadows, while social media has created new avenues for disinformation on a mass scale. This is covert action: perhaps the most sensitive - and controversial - of all state activity. However, for all its supposed secrecy, it has become surprisingly prominent - and it is something that has the power to affect all of us. In an enthralling and urgent narrative packed with real-world examples, Rory Cormac reveals how such activity is shaping the world and argues that understanding why and how states wield these dark arts has never been more important.
Order book here.
---
Agent Zigzag: A True Story of Nazi Espionage, Love, and Betrayal
by Ben Macintyre
(Crown, 04 Sep 07)
Eddie Chapman was a charming criminal, a con man, and a philanderer. He was also one of the most remarkable double agents Britain has ever produced. Inside the traitor was a man of loyalty; inside the villain was a hero. The problem for Chapman, his spymasters, and his lovers was to know where one persona ended and the other began. In 1941, after training as a German spy in occupied France, Chapman was parachuted into Britain with a revolver, a wireless, and a cyanide pill, with orders from the Abwehr to blow up an airplane factory. Instead, he contacted MI5, the British Secret Service. For the next four years, Chapman worked as a double agent, a lone British spy at the heart of the German Secret Service who at one time volunteered to assassinate Hitler for his countrymen. Crisscrossing Europe under different names, all the while weaving plans, spreading disinformation, and, miraculously, keeping his stories straight under intense interrogation, he even managed to gain some profit and seduce beautiful women along the way. The Nazis feted Chapman as a hero and awarded him the Iron Cross. In Britain, he was pardoned for his crimes, becoming the only wartime agent to be thus rewarded. Both countries provided for the mother of his child and his mistress. Sixty years after the end of the war, and ten years after Chapman's death, MI5 has now declassified all of Chapman's files, releasing more than 1,800 pages of top secret material and allowing the full story of Agent Zigzag to be told for the first time. A gripping story of loyalty, love, and treachery, Agent Zigzag offers a unique glimpse into the psychology of espionage, with its thin and shifting line between fidelity and betrayal.
Order book here.
---
Survey for Members: Skill Sets Needed for Intelligence Analysis Degree Holders to See Success After Graduation
Northeastern University Security and Intelligence Studies professor researching the skill sets required for Intelligence Analysis degree holders to see success after graduation welcomes the participation of AFIO members in a 5-minute survey in support of the research. Access survey here.
Call for Information: 430th CIC in Salzburg in 1946
I am currently writing about 430th CIC in Salzburg in 1946. I have a (large) CIC file and am now trying to track down further details about two officers mentioned in this: (1) Bill Taylor. The sources do not make clear whether the officer was Major Bill G. Taylor, GSC, Head of the Counter-Intelligence Bureau of G-2 (Intelligence Section), US Forces Austria, or "Mil.Reg." Captain Taylor of Salzburg. Any information on either/both of these officers would be most welcome. (2) Pace B Rose. Rose was a CIC Special Agent in Austria, later a CIA officer who continued to be attached to the Agency after retirement. He died on 3 January 2009. I would like to contact family and friends of Pace Rose. According to the internet, Rose had children, Donna R. Hilverts and Gary W. Rose, and five grandchildren and three great grandchildren. Please contact S.Cody@westminster.ac.uk with any information.
Call for Sources: Intelligence Officers Who Lived in Spain in the 1970s
Spanish journalist Francisco Jiménez is preparing a documentary about the intelligence services in Spain in the 70s. He is looking for intelligence officers who worked in Spain in those years. If you are willing to assist Francisco, he can be reached at fjimenez@globomedia.es.
Call for Sources: Intelligence activities in Grenada and the southern Caribbean between 1979, Operation Urgent Fury, Leonard Barrett
The Washington Post is developing a multipart audio documentary series (i.e. podcast) chronicling the Grenadian revolution and the US intervention in 1983. They've interviewed nearly 100 people so far, ranging from the heads of state, former Grenadian officials, current and former US officials, veterans, and intelligence officers. They're looking for people who served at the time and may be knowledgeable about intelligence activities in Grenada and the southern Caribbean between 1979 and Operation Urgent Fury. They would also be interested in speaking with anyone who knew Leonard Barrett during the same period. If anyone is interested in participating, please reach out to Washington Post reporter Ted Muldoon via email at ted.muldoon@washpost.com or on Signal at 651-497-5449.
Call for papers: Intelligence and Post-War Reconstruction - International Journal of Intelligence and Counterintelligence
History shows that without planning for post-war reconstruction, apparent victory in war can lead to long-term defeat. On the other hand, wise post-war planning can lead to friendly, peaceful, and profitable relations between victor and vanquished. For political, socio-economic and security-related planning, intelligence plays a crucial role in estimating capabilities, securing infrastructure, locating persons of interest, and rebuilding. In honor of the 75th anniversary of the European Recovery Program (Marshall Plan) after the Second World War, the editors are particularly interested in papers dealing with intelligence concerning post-war reconstruction initiatives and planning connected to historical and recent conflicts. Both case studies and theoretical and methodological approaches are welcome. The studies may include, but do not have to be focused on, the following questions and issues:
The role of diplomatic and military intelligence during the conflict as preparation for post-war reconstruction, from the conceptual to the practical.
What intelligence needs to be collected to secure and boost reconstruction?
What contacts, networks, and infrastructure are necessary for intelligence to be effective?
Who has been or should be approached and/or recruited for reconstruction efforts based on intelligence?
When has intelligent post-war planning (or its opposite) been historically evident?
How should intelligence interact with formerly warring parties and international organizations to empower practical reconstruction efforts?
What intelligence collection challenges have services encountered in working for post-war peace?
How did intelligence factor in the European Recovery Program?
What was George C. Marshall's position on the role of intelligence in general or concrete examples related to "his" plan?
01 Nov 23 deadline. More information and submission instructions here.
Call For Articles: AFIO Journal, The Intelligencer
For the past four years, AFIO has included in The Intelligencer a series of articles on "when intelligence made a difference." Written by scholars, intelligence practitioners, students, and others, they cover events from ancient times to the modern world and in many countries. AFIO is soliciting articles for future issues. Most articles run between 2,000 and 3,000 words, although some are longer or shorter. If you have an idea for an article that fits the theme, email senior editor Peter Oleson at peter.oleson@afio.com.
---
Retired Federal Government Employees Wanted - National Security Agency - Fort Meade, Maryland
The National Security Agency (NSA) may occasionally need skilled civilian retirees to augment the existing work force on high priority projects or programs. In order to fill these temporary positions quickly, we need to know who may be interested and available to return to work with us on a short notice basis as well as their skills. Retirees provide expertise and corporate knowledge to temporarily support mission requirements, manpower shortfalls, and/or mentor the next generation of Agency employees. Salary Range: $86,335 - $170,800.
Additional information and application here.

Assistant/Associate Professor of Intelligence Studies (Global Security and Intelligence Studies) - Embry-Riddle Aeronautical University - Prescott, Arizona
Embry-Riddle Aeronautical University's Prescott, Arizona campus is accepting applications for a tenure-track assistant or associate-level professor of intelligence studies to teach intelligence courses to students in the Global Security and Intelligence program. The successful candidate will teach students about the intelligence community, strategic intelligence, the intelligence cycle and intelligence analysis, writing, and briefing. Prior experience working in the intelligence community is strongly preferred. We are interested in candidates with teaching acumen in intelligence analysis and writing using structured analytical techniques.
Additional information and application here.

Teaching Associate - Intelligence and National Security Studies - Coastal Carolina University, South Carolina
The Department of Intelligence and Security Studies ( ISS ) at Coastal Carolina University is accepting applications for a pool of Teaching Associates (part-time adjunct faculty) to teach introductory and undergraduate elective course offerings for the program beginning in August 2022. While the ad is open to any specialization within the field of study, courses in the areas of homeland security, law enforcement intelligence, counter-narcotics, and cybersecurity are of particular interest. Course offerings can be in a face-to-face or synchronous online modality. To be considered, candidates must have a masters or doctoral degree in a relevant subject area. Prior professional experience in the profession, as well as prior teaching experience are preferred.
Additional information and application here.

---
Bill Sullivan — Decorated CIA Security Officer

William Robert (Bill) Sullivan age 87 of Bristow, Virginia passed on 3/20/2023. Bill was born and raised in Weymouth, Massachusetts. He was a graduate of Archbishop William High School and Boston University. Through OCS he received a Navy commission and served nearly five years on active duty. He remained in the Navy reserve until retiring as a Lieutenant Commander in 1978. Bill retired from the Office of Security, Central Intelligence Agency in 1992 after 26 years of Agency service. He was a 2x recipient of the agency's medal for merit. He continued to work as a government consultant until 2005.
Joseph Mirabile — Career CIA Officer

Joseph P. Mirabile of Yarmouth Port, MA, passed away peacefully on April 21, 2023. Joe served proudly as an officer in the U.S. Navy for five years Active and 20 years as a Reservist, retiring as a Lieutenant Commander. After his naval service, Joe had a distinguished 30 year career with the Central Intelligence Agency (CIA). Joe was an active alumnus of the great Boston College Class of 1957. He traveled extensively through Europe and the Middle East.
Edward Urquhart — Career CIA Officer

Edward Urquhart of Centreville, Virginia, passed away peacefully on April 15th, 2023, at eighty-two. Ed was born November 24th, 1940, in Hanover, New Hampshire, and grew up in West Newbury, Vermont. He graduated from Deerfield Academy in 1958. Ed attended the University of Vermont for a short period before enlisting in the U.S. Army. In 1965, Ed joined the CIA, launching a career that spanned three decades and provided him the opportunity to see over a hundred countries in every corner of the world. Along the way, Ed lived in Libya, the Philippines, Morocco, Spain, Germany, and Japan. He was a devoted patriot, fiercely dedicated to his work.
Norman Glasser — CIRA Administrative Officer

Norman Glasser of Silver Spring, MD passed away on April 6, 2023, at the age of 95. Norman was born in New York City. He was a long-serving administrative officer of the Central Intelligence Retirees Association (CIRA).
---
4 May 23 (Thursday), 1900 (CT) - Virtual via ZOOM - AFIO San Antonio Chapter (SATX) virtual webinar on series of thought provoking short programs and the opportunity to share your insights.
General Philip Breedlove, USAF Retired,  former SHAPE/NATO Commander, discusses Russia, Ukraine, NATO countries, and what is going well and not so well.
Break the Fake, Polish television program to counter fake information distributed by bad actors for malicious purposes. 
Private Military Forces, an overview of the top TEN private military companies.  Blackwater and The Wagner Group, are not the only private militaries. There are lots of them. The second largest employer in the world is a private military company!  Learn more about hiring your own military force.  Use the link below to join us at 7pm Central Time on 4 May 2023 Join Zoom Meeting
To receive the meeting ID and Passcode, email Chapter President John Franklin at satxafio@gmail.com or call him 210 863-0430
9 May 23 (Tuesday), 1730 (EST) - In Person - New York City - The Reactivated AFIO NY Metro Chapter Speaker/Topic: Mitzi Perdue. "Behind the Scenes in Ukraine." Mitzi Perdue, renown author, anti trafficking and human rights activist, has visited Ukraine twice, most recently as guest of the Kyiv Region Police Chief. She has seen first hand evidence of Russian atrocities, booby traps and maiming trickery. Join us for a first hand look at what Ukraine's officials and people are up against and the imagination and perseverance they are bringing to the task. Registration at 5:30; Meeting begins at 6. Cost: $45. Cash or check payable at the door to David Hunt. Open bar, hors d'oeuvres. Location: Racquet and Tennis Club (R&T), 370 Park Ave, NYC 10022 - located between E 52nd - 53rd Streets. Map for directions. To attend, register: PLEASE ADVISE by 1 May if you are attending. Preferably to: afionyc@gmail.com, or call chapter President David Hunt at 301-520-1417.
10 May 23 (Wednesday), 1830 ET - In Person - Dunwoody, GA - AFIO Atlanta Chapter hosts Pop-by Chapter Social at the Iron Hill Brewery. Please join chapter members and bring non-members for this Pop-Up Social.
For a change in location, we will be going to the Iron Hill Brewery located in Perimeter / Dunwoody at 1224 Hammond Dr, Dunwoody, GA 30346
Feel free to suggest new venues or parts of town for the next social to us at membership@afioatlanta.
Non-members welcome!
Dress Code - Business casual or casual are fine.
RSVP via email to membership@afioatlanta.com by May 8 at 4:00pm.
13 May 23 (Saturday), 1130 ET - In Person - Melbourne (Indialantic), FL - AFIO Florida Satellite Chapter hosts Scott Tilley PhD discussing "ChatGPT and Disinformation." The Florida Satellite Chapter hosts Dr. Scott Tilley. His presentation is "ChatGPT and Disinformation." The event starts at 11:30 AM at the DoubleTree Suites by Hilton Hotel Melbourne Beach Oceanfront, 1665 N. State Route A1A, Melbourne (Indialantic), FL. The sit-down lunch cost is $35.00 per person.
For more information or to register, contact Chapter President Larry Sanford here.
18 May 23 (Thursday), 1130 MT - In Person - Colorado Springs, CO - AFIO Colorado Springs Chapter hosts Paul Bolt, PhD discussing "Chinese-Russian Relations: Mutual and Conflicting Interests." The presentation will address the complexity of the Sino-Russian relationship, focusing on historical foundations, energy, security, and the war in Ukraine. While outwardly relations between China and Russia look good, there are tensions beneath the surface. Dr. Paul Bolt is Professor of Political Science at the United States Air Force Academy, where he has taught since 1997. Prior to coming to USAFA, Dr. Bolt taught English at Zhejiang University and Baicheng Normal College in the People's Republic of China. He also taught at the University of Illinois at Urbana-Champaign as a visiting assistant professor. In 2009-2010 he served as a Fulbright scholar at Nanyang Technological University in Singapore. Dr. Bolt's most recent book is a co-edited volume on Chinese nuclear weapons and doctrine entitled China's Strategic Arsenal: Worldview, Doctrine, and Systems, published by Georgetown University Press in 2021. He is co-author, with Sharyl Cross, of China, Russia, and Twenty-First Century Global Geopolitics (Oxford, 2018), and author of China and Southeast Asia's Ethnic Chinese: State and Diaspora in Contemporary Asia (Praeger Publishers, 2000). He has also published on Asia and security issues in a variety of journals and book chapters. For more information or to register, email Steve Pease here.
20 May 23 (Saturday), 1400 (ET) - In Person - David Hunt, Veteran CIA Operations Officer, discussing "USA/China/Taiwan" - AFIO Maine Chapter. CIA operations veteran David P. Hunt will discuss "USA/China/Taiwan: The Deeper/Regrettable Reality" at this public AFIO meeting. David Hunt served 32 years in the CIA, including tours in Italy, Vietnam, Somalia, Norway, France, and New York City. He served twice as Deputy Chief of Station (Norway and France) and twice as Chief of Station (Somalia and New York City). A Colby College graduate, he is an expert in Soviet operations, European affairs, and counterintelligence. Hunt holds the Donovan Award for Excellence, as well as the CIA's Distinguished Intelligence Medal, its highest award. Mr. Hunt will focus on recent administrations in Washington that have neglected China's stealthy approach to the US, stealing our tech, neutralizing legitimate concerns about Chinese (CCP) objectives by wooing if not compromising senior political leaders in the US, Confucius Centers and other similar institutes, sister cities programs, Chinese grants to the universities; lobbyists; all have softened attitudes towards China. Taiwan's military assistance has been slow walked. In the meantime, in China, slave labor, extreme violation of human rights, organ removals from prisoners, continues unabated, etc. Also to be discussed is John Lenczowski's article in the fall 2022 issue of the Intelligencer, "Conquest without War". Jackie Hunt, David Hunt's wife, native-born and raised in Taiwan, will present Taiwan's attitudes towards China, the importance of Taiwan Semiconductor Manufacturing Company, and other relatively unknown factors in this volatile mix. Location: The Economos Lecture Hall, Kennebunk High School, 89 Fletcher St, Kennebunk, ME This is the latest in a series of discussions relating to the importance of intelligence in current public affairs. The AFIO meeting is open to the public, and begins at 2 p.m. in the Economos Lecture Hall at Kennebunk High School, 89 Fletcher Street. A question-and-answer period will follow the presentation. No registration required. Questions? Contact Chapter President Michael Severance at 207/967-4298.
See the AFIO Calendar of Events for scheduling further in the future.
---
02 May 23, 1830 (ET) – Washington, DC – Women Spies of WWII with Ellen McCarthy, Judith L. Pearson, and Erika Robuck – In-Person International Spy Museum Program
Two speakers who have written about the dramatic lives of women spies in World War II will join for a conversation moderated by a woman who has had her own extraordinary career in the intelligence community in the 21st century. Ellen McCarthy, who has formerly been both Assistant Secretary of State for the Bureau of Intelligence and Research and Chief Operating Officer of the National Geospatial-Intelligence Agency, will interview Judith L. Pearson and Erika Robuck to explore the common threads and research required to make women spies on the page come to life. Pearson is the author of The Wolves at the Door: The True Story of America's Greatest Female Spy. This 2006 biography of Virginia Hall traces the life of the intrepid spy who was the UK SOE's go-to agent in World War II France before she had to flee for her life with Klaus Barbie, "the Butcher of Lyon," hot on her trail. On her second trip to Nazi-occupied France, on an OSS mission disguised as a simple farmer, she radioed vital info to London and ran a Resistance circuit that helped pave the way for the Allied invasion. Erika Robuck is a best-selling author whose works of biographical fiction The Invisible Woman and Sisters of Night and Fog are based on the true stories of Hall, Violette Szabo, and Virginia d'Albert-Lake. Szabo was a renowned SOE agent who operated in occupied France, d'Albert-Lake sheltered Allied pilots as they escaped France, both were imprisoned for their actions. The speakers tonight will share their passion for bringing the bravery of these women's exploits to light and what it might take to get Hall the Medal of Honor. Visit www.spymuseum.org.
10 May 23, 1200 (ET) – Washington, DC – The Kneeling Man with author Leta McCollough Seletzky – Virtual International Spy Museum Program
In the famous photograph of the assassination of Dr. Martin Luther King Jr. on the balcony of Memphis's Lorraine Motel, one man kneeled down beside King, trying to staunch the blood from his fatal head wound with a borrowed towel. This kneeling man was a member of the Invaders, an activist group that was in talks with King in the days leading up to the murder. But he also had another identity: an undercover Memphis police officer reporting on the activities of this group, which was thought to be possibly dangerous and potentially violent. Leta McCollough Seletzky is the kneeling man's daughter. Her book, The Kneeling Man: My Father's Life as a Black Spy Who Witnessed the Assassination of Martin Luther King Jr., powerfully shares her quest to learn the truth about her father, Marrell McCollough. Join SPY's Amanda Ohlke for a conversation with her and how she grappled with her father's secret history — how he, a Black man, came to be working secretly with the white power structure as a spy — which she felt was in direct opposition to her understanding of what it meant to be Black in America, and of everything she eventually devoted her life and career to. Seletzsky will discuss how she set out to learn what she could about his life, his actions and motivations, and how this has affected her. From his time as a policeman to his career at the CIA, her father's story is a unique and heart wrenching story of an undercover life. Visit www.spymuseum.org.
10 May 23, 1200-1300 (ET) - Harnessing Alternative Analysis to Hunt Strategic Surprises - Johns Hopkins University - Virtual
Join host Michael Ard for a curated conversation with former CIA intelligence analyst Jay Okey for a discussion on "Harnessing Alternative Analysis to Hunt Strategic Surprises." Okey served as an intelligence analyst with the CIA and the National Intelligence Council for 35 years, helping senior US decision makers grapple with national security challenges across a wide variety of issues and regions on a run of history from the Cold War to COVID. Among various roles, he has worked high-priority country accounts, helped produce the US Intelligence Community's 20 year strategic assessment known as "Global Trends," led analysis for an innovative open source analytic startup, and served as the chief of CIA's alternative analytic unit challenging key assumptions to hunt for strategic surprises. Now retired from the US government, he offers his own services through Three Think Consulting to help organizations identify practical ways to bolster their own risk assessment frameworks through the use of indicators, alternative analysis, scenarios, simulation exercises, and more engaging analytic storytelling. Free registration here.
11 May 23, 1730-2130 (ET) - Leadership Dinner with DIA Director LTG Scott D. Berrier – INSA - Ritz-Carlton Pentagon City, Arlington, VA
Join 400+ intelligence and national security colleagues for this event. Following his prepared remarks, LTG Berrier will sit down for a moderated Q&A with The Hon. Sue Gordon. Topics to be discussed include: DIA's strategic priorities, including the shift to strategic competition with China and Russia, use of emerging technology to advance and enhance key capabilities, DIA's new AI Strategy, role as Open Source lead for DoD, partnerships with industry. Q&A will follow. More details and registration here.
16 May 23, 0900-0945 (ET) - Conversation with CIA Chief Information Security Officer Rich Baich – INSA - Virtual
INSA President Suzanne Wilson Heckenberg will sit down with Mr. Baich to discuss new regulations and cybersecurity guidance, how CIA is partnering with industry to secure its networks, future of cybersecurity in the quantum age, and more. Q&A will follow. Free registration here.
13-14 Jul 23 – 2023 Intelligence and National Security Summit - AFCEA/INSA - In Person - National Harbor, MD
"The Nation's Premier Intel and National Security Event" - Save the date for the 10th Annual AFCEA/INSA Intelligence and National Security Summit! The powerful, two-day program, at the Gaylord National Resort, will feature five blockbuster plenaries, six engaging breakout sessions, and a jam-packed exhibit hall full of the latest IC technology innovations. Top leaders will discuss State of the Community, Military Intelligence Priorities, Strategic Intelligence, and Cybersecurity Challenges. Breakout sessions with senior leaders, technology experts, and thought leaders will examine some of the most pressing issues facing the community. Plus, powerful networking opportunities designed to foster partnerships and relationship building. Stay tuned! Registration to open in early March. Check for updates here.
---
---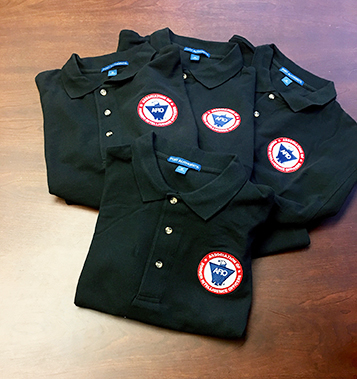 Now available: Black short-sleeved polo shirts with Embroidered AFIO logo
Show your support for AFIO with our new Black Short-sleeve Polo Shirts. Shirts are shrink and wrinkle resistant of fine cotton with a soft, "well-worn, comfy" yet substantial feel. They feature a detailed embroidered AFIO seal. Get a shirt for yourself and consider as gifts for colleagues, family, and friends. Only $50 each including shipping.
Sizes for (M) men, only; Small, Medium, Large, XL, XXL, and XXXL. $50 per shirt.
You may pay by check or credit card. Complete your order online here or mail an order along with payment to: AFIO, 7600 Leesburg Pike, Ste 470 East, Falls Church, VA 22043-2004. Phone orders at 703-790-0320. Questions? Contact Annette at: annettej@afio.com.
---

PopSocket for cellphones or tablets
Show your support to AFIO while enjoying the convenience offered by our AFIO Logo PopSocket. The PopSocket is most commonly used as a stand and as a grip for your mobile phone or tablet; handy for taking selfies, watching videos, and for texting. The PopSocket looks like a small button or sticker which, when closed, sticks flat to your mobile device. However, its accordion-like design enables it to pop open for use. The benefits of using a PopSocket make it a must-have accessory for your mobile phone or tablet. It also aids in keeping your phone from slipping off your hand during use, falling, or breaking.
Price: $15. Order this and other store items online here.
---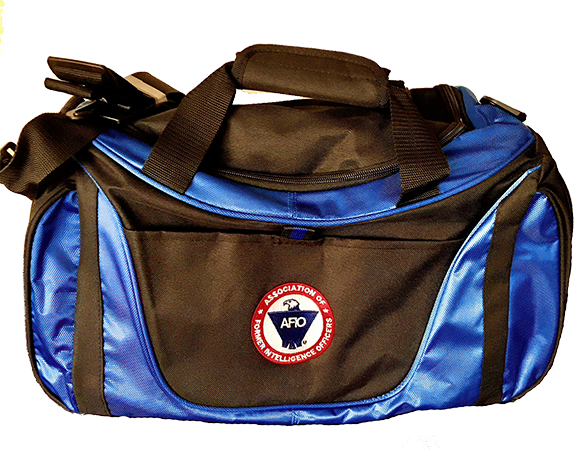 Duffel Bags - Royal Blue and Black with Full Color AFIO Logo This duffel has it all when it comes to value, style and organization.
600 denier polyester canvas with polyester double contrast; D-shaped zippered entry for easy access. Front pocket with hook and loop closure. End mesh pocket Easy-access end pockets. Four durable, protective feet and built-in bottom board for added strength. Web handles with padded grip. Detachable, adjustable shoulder strap.
Dimensions: 11"h x 19.75"w x 9.75"d; Approx. 2,118 cubic inches
Price: $50. Order this and other store items online here.
---
AFIO Mug with color glazed seal.

Made in the U.S.A., dishwasher-safe.
$35 includes shipping.

Sip your morning joe in style or use it to stash pens, cards, paperclips, or candy.
Order this and other store items online here.
---


Caps - Dark Navy with Navy AFIO Logo
An authentic silhouette with the comfort of an unstructured, adjustable fit. Fabric: 100% cotton. Unstructured. Fabric strap closure with adjustable D-clip. Price: $30. Order this and other store items online here.
---
PUBLISHED IN 2023
Be informed on career opportunities in the U.S. Intelligence Community
Intelligence as a Career - with updated listings of colleges teaching intelligence courses, and Q&As on needed foreign languages, as well as the courses, grades, extracurricular activities, and behavioral characteristics and life experiences sought by modern U.S. intelligence agencies.

AFIO's popular 47-page booklet reaches thousands of high school, college students, university guidance offices, and distributed in classes teaching intelligence, to help those considering careers in the U.S. Intelligence Community.

This is the all new fifth edition.
The publication is also popular with University Career Guidance Centers, professors and academic departments specializing in national security, and parents assisting children or grandchildren in choosing meaningful, public service careers.
This booklet is provided online as a public service from the generosity of AFIO board, volunteer editors/writers, donors, and members.
We thank all for their support which makes this educational effort possible.
Careers Booklet (new 2023 Fifth Edition) can be read or downloaded here

---
Guide to the Study of Intelligence...and...When Intelligence Made a Difference
"AFIO's Guide to the Study of Intelligence" has sold out in hard-copy.
It is available in digital form in its entirety on the AFIO website here.

Also available on the website here are the individual articles of AFIO's history project "When Intelligence Made a Difference" that have been published to date in The Intelligencer journal. More articles will be appear in future editions.
---
Address Technical Issues Or Unsubscribe
Some features of the email version of the WIN do not work for readers who have chosen the Plaintext Edition, some users of AOL, and readers who access their email using web mail. You may request to change from Plaintext to HTML format here afio@afio.com. For the best reading experience, the latest web edition can be found here: https://www.afio.com/pages/currentwin.htm
To unsubscribe from the WIN email list, please click the "UNSUBSCRIBE" link at the bottom of the email. If you did not subscribe to the WIN and are not a member, you received this product from a third party in violation of AFIO policy. Please forward to afio@afio.com the entire message that you received and we will remove the sender from our membership and distribution lists.
---
Disclaimer and Legal Protection
Weekly Intelligence Notes (WINs) are a carefully selected collection of timely open source reports and announcements and other media focused on intelligence and related national security matters that is produced for non-profit educational use by AFIO members and WIN subscribers. WINs are protected by copyright and intellectual property laws. They may not be reproduced or re-sent without specific permission from the Producer. Opinions expressed in the materials contained in the WINs are solely those of the content creators listed with each item. Notices in the WINs about non-AFIO events do not constitute endorsement or recommendation by AFIO.

(c) 1998 thru 2023


---

AFIO Members Support the AFIO Mission - sponsor new members! CHECK THE AFIO WEBSITE at www.afio.com for back issues of the WINs, information about AFIO, conference agenda and registrations materials, and membership applications and much more! .

AFIO | 7600 Leesburg Pike, Suite 470 East, Falls Church, VA 22043-2004 | (703) 790-0320 (phone) | (703) 991-1278 (fax) | afio@afio.com
---
About AFIO | Membership Renewal | Change of Address | Upcoming Events | Chapter Locations | Corporate/Institutional Memberships | Careers in Intelligence Booklet | Guide to the Study of Intelligence | Intelligencer Journal | Weekly Intelligence Notes | Make A Donation | AFIO Store | Member-Only Section | Code of Ethics | Home Page
RETURN TO TOP
---