---
Kenya's new spy chief will lead the national intelligence service – what the job is all about - The Conversation, 09 Jun 23
Kenya's President William Ruto recently nominated a new national intelligence chief. Breaking with tradition, the president picked a career intelligence officer, Noordin Haji. But what is national intelligence and what work does it do, particularly in Kenya? Since 1999, the country's spy chiefs have been picked from the military. Haji was previously the director of public prosecutions. Parliament will vet Haji, in keeping with the law on public appointments. Legislators will either approve or reject his nomination to the National Intelligence Service as director-general. Ruto's choice reflects his election pledges on security sector reforms. He said he would end political interference, extrajudicial killings, ineffective oversight and poor accountability in the sector. In my view as a political scientist who has studied Kenya's counter-terrorism policies and strategies, Haji could improve civilian oversight and accountability in the intelligence service. Civilian leadership could also help establish a service that adheres to the law and respects human rights. Its covert operations haven't always fallen within the law. (Full article here.)
FBI Claims Secret Evidence Trumps Religious Discrimination Charges in Domestic Spying Case - Time, 08 Jun 23
Before Irvine, Calif. had its own mosque, Muslims would gather at Ali Malik's home for nightly prayers during Ramadan. But after an FBI informant pretended to be a convert and spied on Malik's lay congregation—and more than half a dozen Southern California mosques, as well, in the mid-2000s—trust within the community eroded. Malik's family pulled back. The communal prayers came to an end. "We became closed off and afraid of reaching out," he says. Shocked by the experience, Malik and two other plaintiffs sued the FBI, accusing the agency of religious discrimination and unlawful government surveillance. But more than a decade later, the U.S. justice system is still wrestling with whether government secrecy trumps such claims of religious discrimination in domestic national security cases. (Full article here.)
Democrats and Republicans are skeptical of U.S. espionage, AP-NORC poll says - PBS, 08 Jun 23
As it pushes to renew a cornerstone law that authorizes major surveillance programs, the Biden administration faces an American public that's broadly skeptical of common intelligence practices and of the need to sacrifice civil liberties for security. Congress in the coming months will debate whether to extend Section 702 of the Foreign Intelligence Surveillance Act. Section 702 authorizes U.S. spy agencies to collect large amounts of foreign communications for intelligence purposes ranging from stopping spies to listening in on allies and foes. Those collection programs also sweep up U.S. citizen communications that can then be searched by intelligence and law enforcement officers. The new poll from The Associated Press-NORC Center for Public Affairs Research shows that Democrats and Republicans have similar views on surveillance tactics, while Republicans have become substantially less likely over the last decade to say it's at least sometimes necessary to sacrifice freedom in response to threats. (Full article here.)
Japanese fighters intercept China's new spy plane - Defense Blog, 09 Jun 23
The details were given in an 8 June media release, which reported that Japanese fighter jets have intercepted and photographed Chinese People's Liberation Army(PLA)'s new Y-9DZ electronic-warfare aircraft. "On the morning of June 8, 2023 (Thursday), a Chinese Y-9 electronic intelligence aircraft was spotted flying over the Pacific Ocean," said a statement. This is the first time the Japanese authorities have reported intercepts of the Y-9DZ, one of the most advanced spy planes in Chinese service. The new aircraft is the latest intelligence-gathering version of the Y-9 turboprop airlifted that contains antennas for detecting, receiving and classifying electronic emissions. Antennas inside the additional fairings are capable of intercepting signals emitted across a wide frequency spectrum from long range, as well as pinpoint the direction and location of adversary systems. (Full article here.)
DNI Honors Intelligence Community Leaders for Advancing Diversity, Inclusion, Equity and Accessibility Initiatives - DNI, 08 Jun 23
Members of the Intelligence Community (IC) celebrated IC Diversity, Equity, Inclusion, and Accessibility (DEIA) Day on May 22 by hosting an event at the National Geospatial-Intelligence Agency (NGA) that sought to discuss DEIA principles and honor the IC individuals and teams advancing them. During a morning keynote, Stephanie La Rue, IC DEIA Chief, acknowledged the significant progress the IC has recently made in diversity hiring. "Analysis of FY22 demographic data demonstrates that for the first time ever, the share of minorities, women, and persons with disabilities hired exceeds their respective overall IC composition," said La Rue. Director of National Intelligence Avril Haines later joined La Rue to honor the individuals and teams leading DEIA initiatives across the IC. Employees from the Central Intelligence Agency (CIA), National Security Agency (NSA), National Geospatial-Intelligence Agency (NGA), Federal Bureau of Investigation (FBI), Defense Intelligence Agency (DIA) and National Reconnaissance Office (NRO) accepted awards. (Full article here.)
Britain to remove Chinese surveillance gear from government sites - The Guardian, 07 Jun 23
Britain has announced the removal of Chinese-made surveillance equipment from sensitive government sites as part of plans to address concerns they could be used for spying by China. The government told its departments last year to stop installing Chinese-linked CCTV cameras in sensitive buildings. In an announcement about a tightening of procurement rules, the Cabinet Office said: "We will also commit to publish a timeline for the removal of surveillance equipment produced by companies subject to China's National Intelligence Law from sensitive central government sites." The statement did not name specific companies but MPs have previously called for a ban on the sale and use of security cameras made by Hikvision and Dahua, two partly state-owned Chinese firms, over privacy concerns about their products being linked to human rights abuses in China. Prime minister, Rishi Sunak, has cast China as the world's greatest challenge to security and prosperity. (Full article here.)
Drone attack in Moscow may have targeted homes of Russian intelligence officials, multiple U.S. officials say - NBC, 06 Jun 23
A drone attack in Moscow last week appeared to target the homes of Russian intelligence officers, the latest salvo in a psychological campaign against Russian President Vladimir Putin's regime over its invasion of Ukraine, multiple sources familiar with the strikes said. The drone assault Tuesday was the first on a residential area in the capital since Russian forces launched an invasion of Ukraine on Feb. 24, 2022. A senior U.S. official and a congressional staffer with knowledge of the matter said the drone strikes appeared aimed at what were believed to be the Moscow residences of Russian intelligence officers. At least one of the apartment buildings hit in the drone strikes has ties to Russia's SVR, the Foreign Intelligence Service, according to Strider Technologies, a Utah-based strategic intelligence startup that uses open-source data. (Full article here.)
Why is a Cuban spy who was nabbed in the U.S. and freed in a prisoner swap visiting Moscow? - Miami Herald, 06 Jun 23
A Cuban spy who was captured and imprisoned in the U.S., and later released in a prisoner swap with Cuba, has been making official visits overseas, including to Russia, for the island's government, raising questions about his role, especially after his trip followed visits by the head of Cuba's intelligence and security services. During a two-week trip that started mid-May, Cuba's Minister of the Interior, Gen. Lázaro Alberto Álvarez Casas, met with the Vietnamese minister of Public Security, China's minister of Public Security and Russian Security Council Secretary Nikolay Patrushev, whom he had previously met in Havana in March. Closely tracking Álvarez Casas with his own tour to Vietnam, Laos and Russia was Gerardo Hernández, the former spy who currently heads a Cuban organization with no foreign-policy mandate. Media reports and government statements placed Hernández and Gen. Álvarez Casas in Vietnam at the same time, and possibly also in Russia, though their trips have not been officially linked. (Full article here.)
Tanzania's national intelligence agency set for reforms - The Citizen, 09 Jun 23
The spy department, which will now directly report to the President instead of a minister, will align with the nature and operations of other intelligence services around the world, according to the Minister in the President's Office for Public Service Management and Good Governance, Mr George Simbachawene, who presented the bill to the National Assembly yesterday. "Different sections have been proposed for amendment to align with the new structure of the department's reporting system," Mr Simbachawene said. The amendment redesignates the espionage agency as a national defence and security institution in order to acknowledge that the department's tasks are being carried out without legal authority. Such duties include the personal defence of national and international leaders, the defence of special centers, and the control of security threats against Tanzania, according to Mr Simbachawene. (Full article here.)
New US Spy Satellites to Track Chinese, Russian Threats in Orbit - Bloomberg, 06 Jun 23
The US Space Force is set to launch a constellation of satellites this summer to track Chinese or Russian space vehicles that can potentially disable or damage orbiting objects, the latest step in the burgeoning extra-terrestrial contest between superpowers. Dubbed "Silent Barker," the network would be the first of its kind to complement ground-based sensors and low-earth orbit satellites, according to the Space Force and analysts. The satellites will be placed about 22,000 miles (35,400 kilometers) above the Earth and at the same speed it rotates, known as geosynchronous orbit. (Full article here.)
A former North Korean operative gives his first interview since defecting in 2014 - NPR, 09 Jun 23
Kim Jong Un's daughter may accompany her father to missile launches, but that doesn't mean she is North Korea's future leader, says a man whose job was once to protect the hereditary regime. Kim Hyun-woo used to work for North Korea's top intelligence agency. He defected to South Korea in 2014 and is now on his first-ever visit to the United States. In an exclusive interview with NPR's Mary Louise Kelly, he shared his insights into why he fled the country, possible succession scenarios in the regime, and diplomacy with the U.S. amid mounting tension over North Korea's nuclear capabilities. During his 17 years at the Ministry of State Security – a career possible only for elite North Koreans with credible social and familial background – Kim served in various divisions, analyzing intelligence data and at one point working at an overseas branch. The ministry's job, Kim explained, is to "track down, identify and catch what the regime views as hostile agents or hostile activities within the state." (Full article here.)
Taiwan Says It Doesn't Plan To Share Drone Intel With U.S., Japan - The Drive, 08 Jun 23
Taiwan's defense ministry has denied that it's currently part of tripartite plans to share intelligence gathered by naval surveillance drones with the United States and Japan. In an unusual step, Taiwan's Ministry of National Defense (MND) moved to rebuff the contents of an article that suggested that, in particular, its forthcoming MQ-9B Sea Guardian drones would be used in this way. But whatever platforms were being used, this kind of intelligence-sharing has implications in peacetime, and especially were China to launch an offensive against the island. (Full article here.)
New IDF intelligence unit, Branch 54, prepares for possible war against Iran - All Israel News, 12 Jun 23
A new IDF intelligence unit, Branch 54, which currently consists of only 30 soldiers, is preparing for potential war with Iran, specifically with the Islamic Revolutionary Guard Corps (IRGC). In recent years, Iran has become emboldened against Israel, launching at least 10 drones toward the Jewish state, most recently in April over the Hula Valley in northern Israel. The IRGC's Quds Force has also sought to attack Israel Defense Forces troops and sent terrorists abroad to target Israeli tourists, especially in Turkey. Officers, speaking with anonymity, explained that the purpose of the unit represents a significant change in mindset. "This is a significant mindset change that the IDF is required to make. It is not similar to a war against Hezbollah or an operation in Gaza against Hamas or Islamic Jihad," explained Lt.-Col. T, the head of Branch 54's research department, "It is like briefing a senior commander in the IDF who trains all day for war in Lebanon or Gaza and telling him that this time it is entirely different from what he has known until now." (Full article here.)
Counterespionage Corner - Recent Arrests, Convictions, Expulsions, and more...
Cyberespionage Collection - Newly Identified Actors and Operations, Countermeasures, Policy, and more...
---
The Latest from International Spy Museum Historian Andrew Hammond, PhD.
Spycast is the official podcast of the International Spy Museum and hosts interviews with intelligence experts on matters of HUMINT, SIGINT, IMINT, OSINT, and GEOINT. Spycast is hosted by historian Andrew Hammond, PhD.
06 Jun | Anniversary Special: "The D-Day Deception" with National WWII Museum Corey Graff Cory Graff joins Andrew to discuss the D-Day deception operation to mask the landings at Normandy. Cory is a Curator at The National World War II Museum in New Orleans, Louisiana. 
Past episodes:
30 May | From the Vault: "El Chapo, The War on Drugs, and Intelligence" with Noah Hurowitz
23 May | "70th Anniversary of James Bond Special" with Alexis Albion, Part II
16 May | "70th Anniversary of James Bond Special" with Alexis Albion, Part I



---
The Latest Insights from Former CIA Acting Deputy Director for Operations Jack Devine.
In Other News The proprietary analytic newsletter crafted for The Arkin Group's private clients by former CIA Acting Deputy Director for Operations Jack Devine.
08 Jun | As Ukraine begins its counteroffensive, Russia faces mounting pressure on multiple fronts. This week, the impact of the battle in Ukraine was compounded by damage to the Kakhovka dam that left thousands of Ukrainians stranded and homeless. German Chancellor Olaf Scholz laid the blame for the dam's destruction firmly on Russia, as did the Ukrainians, but Russia unsurprisingly asserted that the breach was "an act of self-sabotage" by Ukraine. While the impact of the damage on civilians cannot be understated, and further environmental repercussions are likely, most military analysts agree that the dam breach should not significantly alter Ukraine's military operations. (Full version available to AFIO members in the coming days here.)
02 Jun | Putin is downplaying recent attacks on Russia, but if these attacks continue, they could alter the nature of the conflict.
25 May | The upcoming NATO Summit provides an opportunity for NATO members to support Ukraine's security, even without membership.
18 May | Ukraine and allies demonstrate the impact of a committed defense.
---
Daily Analysis of Security Issues and Geopolitical Trends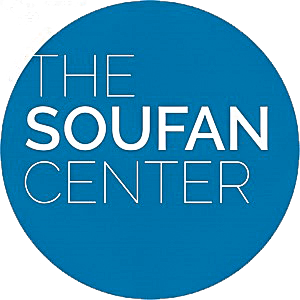 Intel Brief The Soufan Center's flagship, daily analytical product focused on complex security issues and geopolitical trends that may shape regional or international affairs. The Soufan Center was founded by former FBI Special Agent and Soufan Group CEO Ali Soufan.
13 Jun | The Riyadh-Washington Partnership Remains Volatile

In early June, U.S. Secretary of State Antony Blinken visited the Kingdom of Saudi Arabia to continue efforts, begun by U.S. President Biden during his July 2022 trip there, to stabilize U.S.-Saudi relations after a series of disputes. President Biden came into office in early 2021 after identifying the Kingdom as a "pariah" state, based in large part on the U.S. assessment that de-facto leader, Crown Prince Mohammad bin Salman (MBS), approved the October 2018 killing of Saudi dissident journalist Jamal Khashoggi. Yet, neither U.S. visit seemed to quell continuing doubts on both sides. Nearly three months after President Biden's visit, Saudi and Russian officials engineered a 2 million barrels per day oil production cut by the world's major oil exporters. That decision came as U.S. officials were wrestling with taming a nearly 40-year high in the U.S. inflation rate – an objective made more difficult by Saudi efforts to keep oil prices elevated. Secretary Blinken's June trip followed an unexpected unilateral decision by the Kingdom to cut production by 1 million barrels per day, although a relatively weak global economy muted the effects of the announced reduction. The oil production decisions continued to fray the longstanding implicit U.S.-Saudi bargain under which the Kingdom tries to keep oil prices relatively stable, partly in exchange for a U.S. guarantee to help defend Saudi Arabia from a range of regional threats. Yet, changes in Saudi oil policy were perhaps inevitable as the U.S. hydraulic fracturing ("fracking") industry makes the United States more self-sufficient in oil production. (Full brief here.)
12 Jun | Addressing Terrorist Exploitation of Crises and Disaster
09 Jun | UAE Maritime Posture Reflects Strains with Washington
08 Jun | Iran and the Taliban Clash
07 Jun | Antiquities Bust Highlights Trafficking of Cultural Heritage
---
Analysis of Global Security Events with WTOP National Security Correspondent JJ Green

Inside the SCIF - 08 June - Ukraine Counteroffensive, Sonic Boom, Israeli and Italian intel officers drown, and more...
Target USA Podcast - 01 Jun - Sudan: Prospects for long war

The Hunt Broadcast - 08 Jun - ISIS remains a major threat despite no longer making big headlines




---
The Latest Insights from Jeff Stein and Colleagues in SpyTalk (Substack)

11 Jun | US Spurns Blockbuster Venezuelan Prisoner Trade Offer - Jonathan Broder
Just before Christmas last year, Roger D. Carstens, the top U.S. envoy for hostage affairs, met quietly with Venezuelan President Nicolas Maduro in Caracas as part of U.S. efforts to bring home two Americans, whom the Biden administration says are being wrongfully detained there. According to three sources familiar with the previously unreported Dec. 19 meeting, Maduro proposed a prisoner swap: the release of the two wrongfully detained Americans, along with six other jailed U.S. citizens, plus the added sweetener of turning over fugitive defense contractor, Leonard Glenn Francis, aka "Fat Leonard," who pleaded guilty last year in federal court for his part in the U.S. Navy's largest bribery scandal but managed to flee to Venezuela just before sentencing. (Full article here.)

09 Jun | Middle East Spy Thriller is a Powerful Debut for Ex-CIA Officer - Heidi Lane
For those who want to better understand the complex political dynamics that have swept the Middle East in recent years, I.S. Berry's provocative first novel will not disappoint. Berry's background as a former CIA operations officer and her familiarity with the ground truth there gives the story and her characters genuine believability. The chapters are peppered with Arabic proverbs and colloquial turns of phrase that enrich this already excellent story. Her story begins at the epicenter of the now infamous Arab Spring that upended the region from approximately 2011 until 2014. While many readers might recall the unrest in Egypt during the early days of the Arab Spring, in reality it spread across much of the region, including Bahrain, where the intense sectarian protests not only shook the Gulf kingdom but profoundly affected the strategic posture and operational tempo of the U.S. Fifth Fleet, docked at the most important US naval base in the Middle East. Bahrain and its oversized capital city of Manama, therefore, provide a perfect backdrop for an exhilarating plot that features espionage, divided loyalties, illicit love affairs, and a fictional, yet very realistic portrayal of the fraught relationship between the U.S. and one of its closest allies in the region. The book's title is based on the parable of the peacock and the sparrow, in which the strutting peacock represents power and entitlement while the little sparrow represents the manipulated and powerless (Full article here.)

09 Jun | Opinion: Media Too Pliable on Murky Intelligence - Douglas London
Russian disinformation works. Of course, too many Americans help by spreading it around. The Kremlin counts on the appeal of conspiracy yarns and the imperative of Occam's Razor, which postulates that the truth is almost always found in the simplest explanation—no matter, in a world rife with disinformation, how improbable. Airman Jack Teixeira, ironically, despite sifting through tons of highly classified, verified intelligence documents, apparently believed that the United States was making biological and chemical weapons in Ukrainian labs, created the Islamic State and orchestrated the mass shootings that have plagued this country, all theories openly propagated by the Russian government. (Full article here.)

06 Jun | CIA Finally Admits to Hand in Iraq Detainee's Death - Seth Hettena
For years now, the CIA and the Navy SEALs have worked side-by-side on highly-classified missions battling terrorists around the globe. When things go right, the result can be nothing short of spectacular. The daring 2011 Navy mission into Pakistan that resulted in the death of Al Qaeda kingpin Osama bin Laden was not only a miraculous success but a publicity coup for both the CIA and the members of SEAL Team Six that led the raid. Both reveled in the glory. When things go wrong, however, the blame is not always equally shared. A case in point: the death of an Iraqi insurgent in U.S. hands in Iraq. (Full article here.)

05 Jun | Turncoat Hanssen Was a Very Weird Dude - Jeff Stein


To support SpyTalk, subscribe here.



---
Article: House Republicans should use debt ceiling playbook to reform the intelligence community - Washington Examiner, 09 Jun 23
Last week's debt ceiling deal is a roadmap for how House Republicans can change the direction of the federal government. With the upcoming expiration of section 702 of the Foreign Intelligence Surveillance Act (FISA), a critical intelligence collection authority, House Speaker Kevin McCarthy (R-CA), has the opportunity to repeat his success. By passing a bill that reauthorizes section 702 while meaningfully reforming the partisan abuses of the intelligence community, House Republicans can demonstrate their ability to govern responsibly as well as conservatively. Just a few weeks ago, the press was amplifying Democrats' claims that linking fiscal reforms to the debt ceiling was blackmail. The administration's game plan was to refuse all negotiations and to paint Republicans' call for concessions as irresponsible. The press was full of stories about the disastrous consequences of a default and broad hints that they could all be blamed on House Republicans. (Read full report here.)
Article: Ukraine's Defence Intelligence reveals how they determined that Putin uses doubles - Ukrainska Pravda, 08 Jun 23
The fact that Putin uses doubles is suggested by the intelligence data of the Ukrainian secret services and conclusions made by several specialists, in particular physiognomists. Source: Andrii Yusov, representative of the Defence Intelligence of Ukraine, in an interview to Ukrainska Pravda Quote: "His visits to the occupied south are a total fake (one organized rather poorly and hastily). There was a considerable difference both in 'Putin's' behavior and his looks. He would never sit in that car and would never dress like that. He would never talk to alleged local residents, as we know that access to the real Putin in the Kremlin is restricted even for his own entourage (a metres-long table that becomes longer and longer; mandatory quarantines people undergo before meeting him)." (Read full report here.)
Article: U.S. had intelligence of detailed Ukrainian plan to attack Nord Stream pipeline - Washington Post, 01 Jun 23
Three months before saboteurs bombed the Nord Stream natural gas pipeline, the Biden administration learned from a close ally that the Ukrainian military had planned a covert attack on the undersea network, using a small team of divers who reported directly to the commander in chief of the Ukrainian armed forces. Details about the plan, which have not been previously reported, were collected by a European intelligence service and shared with the CIA in June 2022. They provide some of the most specific evidence to date linking the government of Ukraine to the eventual attack in the Baltic Sea, which U.S. and Western officials have called a brazen and dangerous act of sabotage on Europe's energy infrastructure. The European intelligence reporting was shared on the chat platform Discord, allegedly by Air National Guard member Jack Teixeira. The Washington Post obtained a copy from one of Teixeira's online friends. The intelligence report was based on information obtained from an individual in Ukraine. The source's information could not immediately be corroborated, but the CIA shared the report with Germany and other European countries last June, according to multiple officials familiar with the matter, who spoke on the condition of anonymity to discuss sensitive intelligence operations and diplomatic discussions. (Read full report here.) (NOTE: This material may require a free registration or sit behind a pay wall.)
Article: US confirms China has had a spy base in Cuba since at least 2019 - Associated Press, 10 Jun 23
China has been operating a spy base in Cuba since at least 2019, part of a global effort by Beijing to upgrade its intelligence-gathering capabilities, according to a Biden administration official. The official, who was not authorized to comment publicly and spoke on the condition of anonymity, said the U.S. intelligence community has been aware of China's spying from Cuba and a larger effort to set up intelligence-gathering operations around the globe for some time. The Biden administration has stepped up efforts to thwart the Chinese push to expand its spying operations and believes it has made some progress through diplomacy and other unspecified action, according to the official, who was familiar with U.S. intelligence on the matter. The existence of the Chinese spy base was confirmed after The Wall Street Journal reported on Thursday that China and Cuba had reached an agreement in principle to build an electronic eavesdropping station on the island. The Journal reported China planned to pay a cash-strapped Cuba billions of dollars as part of the negotiations. (Read full report here.)
Article: Lies, Damn Lies, and UFOs: Deciphering the Truth Hidden Amid Decades of Propaganda - Gatestone Institute, 11 Jun 23
...This is a lot to take in. After decades of government denials and allegations of mass cover-ups, suddenly an avalanche of UAP disclosures is hitting the public all at once. We have whistleblowers, Intelligence Community operatives, highly respected scientists, and Members of Congress all speaking up. In another era, Nolan's interview during a popular "thought leader" investment forum would have been sufficient to capture the nation's attention indefinitely. Taken together with two provocative essays detailing first-person accounts confirming the existence of extraterrestrial technology, the revelations of the last few weeks should have been enough to eclipse every other news story in the world. (Read full report here.)
Video: National Security Now: An Evening with Gina Bennett and Peter Bergen - International Spy Museum, 01 Jun 23
(Watch here.)
Article: Photographer Reveals How His Picture Exposed a CIA Coverup - Peta Pixel, 12 Jun 23
Lou Dematteis sat down with Vice to recall how his photo of Eugene Hasenfus, a United States Marine, led to a huge controversy for President Reagan known as the Iran-Contra scandal. Hasenfus was onboard a cargo plane flying into Nicaragua with supplies for the Contra rebels — an illegal act under U.S. law and international law. However, the supply plane was shot down by the revolutionary government in charge of Nicaragua known as the Sandinistas. The U.S. Marine jumped from the aircraft with a parachute. "He wasn't supposed to have a parachute because this was a covert operation run by the Central Intelligence Agency (CIA). If there was a mess-up they didn't want anybody alive to talk about it," Dematteis tells Vice. The photographer, who had been covering the Nicaraguan revolution since 1985, received a phone call to say there was an American in the jungle so he jumped on a helicopter and arrived at the scene. (Read full report here.)
---
Are Intelligence Failures Still Inevitable? - International Journal of Intelligence and Counterintelligence, 08 Jun 23
There is a paradox that accompanies intelligence failure. Drawn from the work of Richard Betts, one of the most influential scholars in the field of intelligence studies, this paradox is based on two propositions. First, there will always be accurate signals in the "pipeline" before a significant failure of intelligence. Second, intelligence failures are inevitable. Combined, these propositions motivate much intellectual activity in the field of intelligence studies: to devise effective ways to use available information and analysis to avoid failures of intelligence, especially those leading to strategic surprise. This article explores how scholars have addressed these propositions to answer the question: Are intelligence failures still inevitable? (Full report here.)
Safeguarding Classified Projects in the Age of Open-Source Collection - Clearance Jobs, 07 Jun 23
Imagine yourself as the manager of a classified test, making decisions about the location, participants, and purpose. But before embarking on this endeavor, the crucial question to answer is, "Why is this trip necessary?" As security professionals, we must understand the immense threats posed by foreign espionage, domestic threats, and competitors' capabilities. However, there is a vast and often overlooked realm of intelligence collection called Open-Source Collection that demands our attention. Years ago, maintaining secrecy in testing areas allowed for unimpeded exercises, with access to the region kept under wraps until shortly before the operation. This ensured that activities remained unknown to adversaries. However, the landscape dramatically changed with the exponential increase in available data. Today, even the most carefully planned movements can be exposed through the vast amount of online information. (Full report here.)
CIA's Deadly Black Ops: Revealing the Global Fallout from life as a HUMINT Spy - Ric Prado (105 mins) - NDS Show Podcast, 06 Jun 23
Delve deep into the clandestine world of the CIA and Black Ops with former spy and shadow warrior, Enrique "Ric" Prado. Known for volunteering for life or death espionage missions for the Central Intelligence Agency and his pivotal role in human intelligence (HUMINT) operations during the Contra Wars under Ronald Reagan and tracking Osama Bin Laden pre 9/11, Prado shares stories from his thrilling career as a CIA Officer detailed in his book Black Ops: The Life of a CIA Shadow Warrior. In this episode, we explore why the U.S. needs Black Ops, the importance of human intelligence, and the emotions at play in intelligence gathering. We delve into Black Ops philosophies, discuss foreign counter-intelligence, and the intense strategy that went into the tumultuous period in Regan's war against communism in Central America. Delving further, Prado shares a harrowing account of his close encounter with death fighting the Sandinistas in the Contra war in Honduras and his role in the Bin Laden task force known as Alec Station. He addresses the controversy around why Bin Laden wasn't rendered earlier and the important issues of oversight in the agency and respect for enemies. We also discuss the ethical standards within the agency and the politics that play out behind closed doors. As we wind down, we discuss the decision to retire, the ramifications of operation disruption, his reaction to 9/11, and take a somber moment to reflect on the CIA memorial. We then pick up the pace to discuss the future of military recruitment, the necessity of bravery in leadership, and compare drone assassinations to close quarters operations. In this riveting podcast, our host engages Ric Prado, a former spy for the CIA, in a thought-provoking discussion that spans a range of topics - from the rationale behind black ops to the importance of human intelligence in the world of espionage. Prado shares insights from his career, addressing various conspiracy theories and recounting his time in Honduras. He also offers a personal account of his close encounter with death and his involvement in the Bin Laden task force. The conversation shifts to the scrutiny of oversight within the agency and the topic of respect for adversaries. A reflection on his decision to retire from the agency is shared, followed by a discussion on the political and ethical climate within intelligence work. The podcast touches on his reaction to the tragic events of 9/11, and the recording resumes with a tribute to the CIA memorial. Ric delves into the logistics of receiving assignments, the comparison of drones and physical altercations, and the value of bravery in leadership. (Watch here.)
Expert Backgrounder : Secret Evidence in Public Trials - Just Security, 06 Jun 2023
The Espionage Act is getting star billing this year. From an HBO movie about an old case to a newly charged case alleging a major leak of classified information to special counsel investigations of a former President and the current President, the only thing missing is a new Law & Order spinoff. As Espionage Act cases develop and move toward the center of public view, the American audience should understand how these unusual prosecutions work. Critically, even though these cases involve the U.S. Intelligence Community, classified information, and government activities that are cloaked in secrecy, nothing changes the basic premise that the United States affords criminal defendants due process and the right to defend themselves. In a national security prosecution, the secret world of intelligence information confronts the necessarily public world of trials, evidence, confrontation, and rigorous protection of Constitutional rights. Constitutional rights prevail, of course. But if the trial proceeds without adequate safeguards for classified information, a national security prosecution could disclose the very information the government seeks to keep secret. (Full report here.)
What ChatGPT Can and Can't Do for Intelligence - LawFare, 06 Jun 23
In November 2022, ChatGPT emerged as a front-runner among artificial intelligence (AI) large language models (LLMs), capturing the attention of the CIA and other U.S. defense agencies. General artificial intelligence—AI with flexible reasoning like that of humans—is still beyond the technological horizon and might never happen. But most experts agree that LLMs are a major technological step forward. The ability of LLMs to produce useful results in some tasks, and entirely miss the mark on others, offers a glimpse into the capabilities and constraints of AI in the coming decade. The prospects of ChatGPT for intelligence are mixed. On the one hand, the technology appears "impressive," and "scarily intelligent," but on the other hand, its own creators warned that "it can create a misleading impression of greatness." In the absence of an expert consensus, researchers and practitioners must explore the potential and downsides of the technology for intelligence. To address this gap, we—academics who study intelligence analysis and an information technology engineer—sought to test the ability of ChatGPT (GPT-4) to supplement intelligence analysts' work. We put it to a preliminary test using Colin Powell's famous request: "Tell me what you know. Tell me what you don't know. Then you're allowed to tell me what you think." For each task, we provide the output from ChatGPT so that readers can reproduce the analyses and draw their own conclusions. (Full report here.)
Optimising OSINT for the Intelligence Community (48 mins) - Janes World of Intelligence Podcast, 09 Jun 23
Randy Nixon, Director, Open Source Enterprise, CIA and long time user of Janes joins Harry Kemsley and Sean Corbett to discuss the power and utility of open source intelligence in the intelligence community, why the people in these organizations are so important and how this community can optimize OSINT in their organizations. (Listen here.)
Assessing intelligence oversight: the case of Sweden - Journal of Intelligence and National Security, 11 Jun 23
The study of intelligence oversight captures the inherently political nature of secret intelligence. However, many studies of intelligence oversight adopt rather instrumentalist views that omit important political aspects of the policy process. Typically, these studies focus on obstacles to effective oversight. This article discusses how the effectiveness of oversight can be assessed by applying broad evaluative categories that contain programmatic, process-related, political, and durability dimensions. Empirically, the study probes the case of Sweden as an illustration. Swedish oversight arrangements have on balance been successful in some dimensions, particularly the programmatic dimension, which arguably also contributed to its relative longevity. (Full report here.)
Eavesdroppers, code-breakers and digital snoops: a deep dive into one of the most secret branches of Australian intelligence - The Conversation, 13 Jun 23
The intelligence industry is habitually accused of being too embedded in its own protective culture, trade-craft and jargon. As an antidote to the murky world of intelligence, Revealing Secrets, by academic John Blaxland and distinguished national security expert Clare Birgin, provides a highly comprehensive, well-researched and captivating account of the history and role of Australian Signals intelligence in national security. Succinct and accessible, it is pitched for readers who care about transparency and security alike, with enough insight into matters such as cyber security developments and digital war games to satisfy computer and technology geeks. Signals intelligence or Sigint is about eavesdropping on messages and data. It is the intelligence (or information) gained by the collection and interception of communications and electronic systems that comprise a wide range of "signals" – such as radios, radars, telephone systems and computer networks. It can involve code-breaking and interpretation. (Full report here.)
Mapped: The State of Economic Freedom in 2023 - Visual Capitalist, 06 Jun 23
The concept of economic freedom serves as a vital framework for evaluating the extent to which individuals and businesses have the freedom to make economic decisions. In countries with low economic freedom, governments exert coercion and constraints on liberties, restricting choice for individuals and businesses, which can ultimately hinder prosperity. The map above uses the annual Index of Economic Freedom from the Heritage Foundation to showcase the level of economic freedom in every country worldwide on a scale of 0-100, looking at factors like property rights, tax burdens, labor freedom, and so on. The ranking categorizing scores of 80+ as free economies, 70-79.9 as mostly free, 60-69.9 as moderately free, 50-59.9 as mostly unfree, and 0-49.9 as repressed. (Access visual tool and full report here.)
Intelligence in History - A Collection of Recent Content
True Intelligence Matters in Film - Raazi - Meghna Gulzar (2018)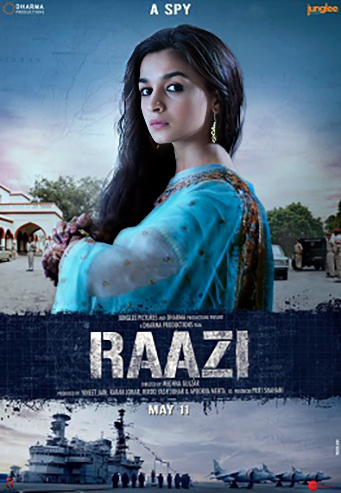 The film is an adaptation of Harinder Sikka's 2008 novel Calling Sehmat, a true account of an Indian Research and Analysis Wing (RAW) agent who, upon her father's request, is married into a family of military officers in Pakistan to relay information to India, prior to the Indo-Pakistani War of 1971. Principal photography of Raazi began in July 2017 in Mumbai and was completed on 27 October 2017. It was shot across several locations including Patiala, Nabha, Malerkotla and Doodhpathri. Raazi was released on 11 May 2018. Made on a budget of ₹350 million (US$4.4 million), Raazi went on to gross ₹1.96 billion (US$25 million) worldwide, emerging as one of the highest-grossing Indian films featuring a female protagonist. It was also a critical success, with Meghna's direction and Bhatt's performance receiving praise. At the 64th Filmfare Awards, Raazi received 15 nominations and won a leading 5 awards (tying with Andhadhun), including Best Film, Best Director (Gulzar) and Best Actress (Bhatt).

More information about this based-on-true-events production here.
Walking Tours - Washington, DC - Sundays (Dates/Times Vary)
Former intelligence officers guide visitors on two morning and afternoon espionage-themed walking tours: "Spies of Embassy Row" and "Spies of Georgetown." For more information and booking, click here or contact rosanna@spyher.co
---
By All Means Available: Memoirs of a Life in Intelligence, Special Operations, and Strategy
by Michael G. Vickers
(Knopf, 20 Jun 23)
In 1984, Michael Vickers took charge of the CIA's secret war against the Soviets in Afghanistan. After inheriting a strategy aimed at imposing costs on the Soviets for their invasion and occupation of Afghanistan, Vickers transformed the covert campaign into an all-out effort to help the Afghan resistance win their war. More than any other American, he was responsible for the outcome in Afghanistan that led to the end of the Cold War. In By All Means Available, Vickers recounts his remarkable career, from his days as a Green Beret to his vision for victory in Afghanistan to his role in waging America's war with al-Qa'ida at the highest levels of government. In captivating detail, he depicts his years in the Special Forces—including his training to parachute behind enemy lines with a backpack nuclear weapon in the event of a Soviet invasion of Western Europe—and reveals how those experiences directly influenced his approach to shaping policy. Vickers has played a significant role in most of the military and intelligence operations of the past four decades, and he offers a deeply informed analysis of the greatest challenges facing America today, and in the decades ahead. Riveting and illuminating, this is a rare and important insider's account of the modern military and intelligence worlds at every level.
Order book here.
---
Agents of Influence: How the KGB Subverted Western Democracies
by Mark Hollingsworth
(One World Publications, 16 May 23)
Agents of Influence reveals the secret history of an intelligence agency gone out of control, accountable to no one but itself and intent on subverting Western politics on a near-inconceivable scale. In 1985, 1,300 KGB officers were stationed in the USA. The FBI only had 350 counter-intelligence officers. Since the early days of the Cold War, the KGB seduced parliamentarians and diplomats, infiltrated the highest echelons of the Civil Service, and planted fake news in papers across the world. More disturbingly, it never stopped. Putin is a KGB man through and through. Journalist Mark Hollingworth reveals how disinformation, kompromat and secret surveillance continue to play key roles in Russia's war with Ukraine. It seems frighteningly easy to destabilize Western democracy.
Order book here.
---
Red List: MI5 and British Intellectuals in the Twentieth Century
by David Caute
(Verso, 10 May 22)
In the popular imagination MI5, or the Security Service, is know chiefly as the branch of the British state responsible for chasing down those who pose a threat to the country's national security--from Nazi fifth columnists during the Second World War, to Soviet spies during the Cold War and today's domestic extremists. Yet, aided by the release of official documents to the National Archives, David Caute argues in this radical and revelatory history of the Security Service in the twentieth century, suspicion often fell on those who posed no threat to national security. Instead, this 'other history' of MI5, ignored in official accounts, was often as not fueled by the political prejudices of MI5's personnel, and involved a huge program of surveillance against anyone who dared question the status quo. Caute, a prominent historian and expert on the history of the Cold War, tells the story of the massive state operation to track the activities of a range of journalists, academics, scientists, filmmakers, writers and others who, during the twentieth century, the Security Service perceived as a threat to the national interest. Those who were tracked include such prominent figures as Kingsley Amis, George Orwell, Doris Lessing, John Berger, Benjamin Britten, Eric Hobsbawm, Michael Foot, Harriet Harman, and others.
Order book here.
---
Survey for Members: Skill Sets Needed for Intelligence Analysis Degree Holders to See Success After Graduation
Northeastern University Security and Intelligence Studies professor researching the skill sets required for Intelligence Analysis degree holders to see success after graduation welcomes the participation of AFIO members in a 5-minute survey in support of the research. Access survey here.
Call for Information: 430th CIC in Salzburg in 1946
I am currently writing about 430th CIC in Salzburg in 1946. I have a (large) CIC file and am now trying to track down further details about two officers mentioned in this: (1) Bill Taylor. The sources do not make clear whether the officer was Major Bill G. Taylor, GSC, Head of the Counter-Intelligence Bureau of G-2 (Intelligence Section), US Forces Austria, or "Mil.Reg." Captain Taylor of Salzburg. Any information on either/both of these officers would be most welcome. (2) Pace B Rose. Rose was a CIC Special Agent in Austria, later a CIA officer who continued to be attached to the Agency after retirement. He died on 3 January 2009. I would like to contact family and friends of Pace Rose. According to the internet, Rose had children, Donna R. Hilverts and Gary W. Rose, and five grandchildren and three great grandchildren. Please contact S.Cody@westminster.ac.uk with any information.
Call for Sources: Intelligence Officers Who Lived in Spain in the 1970s
Spanish journalist Francisco Jiménez is preparing a documentary about the intelligence services in Spain in the 70s. He is looking for intelligence officers who worked in Spain in those years. If you are willing to assist Francisco, he can be reached at fjimenez@globomedia.es.
Call for Sources: Intelligence activities in Grenada and the southern Caribbean between 1979, Operation Urgent Fury, Leonard Barrett
The Washington Post is developing a multi-part audio documentary series (i.e. podcast) chronicling the Grenadian revolution and the US intervention in 1983. They've interviewed nearly 100 people so far, ranging from the heads of state, former Grenadian officials, current and former US officials, veterans, and intelligence officers. They're looking for people who served at the time and may be knowledgeable about intelligence activities in Grenada and the southern Caribbean between 1979 and Operation Urgent Fury. They would also be interested in speaking with anyone who knew Leonard Barrett during the same period. If anyone is interested in participating, please reach out to Washington Post reporter Ted Muldoon via email at ted.muldoon@washpost.com or on Signal at 651-497-5449.
Call for papers: Intelligence and Post-War Reconstruction - International Journal of Intelligence and Counterintelligence
History shows that without planning for post-war reconstruction, apparent victory in war can lead to long-term defeat. On the other hand, wise post-war planning can lead to friendly, peaceful, and profitable relations between victor and vanquished. For political, socio-economic and security-related planning, intelligence plays a crucial role in estimating capabilities, securing infrastructure, locating persons of interest, and rebuilding. In honor of the 75th anniversary of the European Recovery Program (Marshall Plan) after the Second World War, the editors are particularly interested in papers dealing with intelligence concerning post-war reconstruction initiatives and planning connected to historical and recent conflicts. Both case studies and theoretical and methodological approaches are welcome. The studies may include, but do not have to be focused on, the following questions and issues:
The role of diplomatic and military intelligence during the conflict as preparation for post-war reconstruction, from the conceptual to the practical.
What intelligence needs to be collected to secure and boost reconstruction?
What contacts, networks, and infrastructure are necessary for intelligence to be effective?
Who has been or should be approached and/or recruited for reconstruction efforts based on intelligence?
When has intelligent post-war planning (or its opposite) been historically evident?
How should intelligence interact with formerly warring parties and international organizations to empower practical reconstruction efforts?
What intelligence collection challenges have services encountered in working for post-war peace?
How did intelligence factor in the European Recovery Program?
What was George C. Marshall's position on the role of intelligence in general or concrete examples related to "his" plan?
01 Nov 23 deadline. More information and submission instructions here.
Call For Articles: AFIO Journal, The Intelligencer
For the past four years, AFIO has included in The Intelligencer a series of articles on "when intelligence made a difference." Written by scholars, intelligence practitioners, students, and others, they cover events from ancient times to the modern world and in many countries. AFIO is soliciting articles for future issues. Most articles run between 2,000 and 3,000 words, although some are longer or shorter. If you have an idea for an article that fits the theme, email senior editor Peter Oleson at peter.oleson@afio.com.
---
Retired Federal Government Employees Wanted - National Security Agency - Fort Meade, Maryland
The National Security Agency (NSA) may occasionally need skilled civilian retirees to augment the existing work force on high priority projects or programs. In order to fill these temporary positions quickly, we need to know who may be interested and available to return to work with us on a short notice basis as well as their skills. Retirees provide expertise and corporate knowledge to temporarily support mission requirements, manpower shortfalls, and/or mentor the next generation of Agency employees. Salary Range: $86,335 - $170,800.
Additional information and application here.

Assistant/Associate Professor of Intelligence Studies (Global Security and Intelligence Studies) - Embry-Riddle Aeronautical University - Prescott, Arizona
Embry-Riddle Aeronautical University's Prescott, Arizona campus is accepting applications for a tenure-track assistant or associate-level professor of intelligence studies to teach intelligence courses to students in the Global Security and Intelligence program. The successful candidate will teach students about the intelligence community, strategic intelligence, the intelligence cycle and intelligence analysis, writing, and briefing. Prior experience working in the intelligence community is strongly preferred. We are interested in candidates with teaching acumen in intelligence analysis and writing using structured analytical techniques.
Additional information and application here.

Teaching Associate - Intelligence and National Security Studies - Coastal Carolina University, South Carolina
The Department of Intelligence and Security Studies ( ISS ) at Coastal Carolina University is accepting applications for a pool of Teaching Associates (part-time adjunct faculty) to teach introductory and undergraduate elective course offerings for the program beginning in August 2022. While the ad is open to any specialization within the field of study, courses in the areas of homeland security, law enforcement intelligence, counter-narcotics, and cybersecurity are of particular interest. Course offerings can be in a face-to-face or synchronous online modality. To be considered, candidates must have a masters or doctoral degree in a relevant subject area. Prior professional experience in the profession, as well as prior teaching experience are preferred.
Additional information and application here.

---
Wade Homesley — Career FBI Special Agent

W. Wade Homesley, 94, of Alexandria, Virginia, died May 31, 2023, in Raleigh, North Carolina. He was a retired Special Agent of the FBI and a resident of the Mt. Vernon area of Fairfax County since 1966. Wade was born in Cherryville, North Carolina, attended public school in Cherryville, and transferred to Waco School in the fourth grade. He graduated from Waco High School, Waco, North Carolina, in 1945. Wade went to the Washington, DC area in July 1945 and began his career with the FBI in the Records and Communication section at the US Department of Justice. In April 1946 he transferred to the Baltimore Field Division where he served as a support assistant while pursuing his education by attending night classes to become a Special Agent. In 1950 he received an Associate of Business Administration degree and in 1953, a Bachelor of Laws degree from the Eastern College of Commerce and Law, which later merged with the University of Baltimore. He was admitted to the Maryland Bar in Annapolis in June 1953. In addition, he was admitted to the Supreme Bench of Baltimore City, the US District Court for the District of Maryland, the DC Bar, and in November 1958, to the US Supreme Court Bar. In 1970 he was awarded a Juris Doctor degree from the University of Baltimore. Wade entered the FBI Academy at Quantico, Virginia, in July 1953, and was initially assigned to the Newark, New Jersey Field Office. He was transferred to New York City Office in late 1955 where he served until his transfer to the Washington Field Office in March 1966. He served there until May 1969 when he was transferred to the newly established Alexandria, Virginia office. Wade's career with the Bureau spanned thirty-four years with his last five years in the Legal Counsel Division at FBI Headquarters, until his retirement in January 1980. His career with the Bureau was always a source of great satisfaction to him. It was his privilege to participate in some of the FBI's most celebrated cases of the time period, receiving a number of commendations and awards that were very meaningful to him throughout his lifetime. He served as an usher at the funeral of J. Edgar Hoover held at National Presbyterian Church in Washington in 1972. Wade, his brother Ray, his sisters Helen and Faye, and his brother-in-law Marion, collectively had over one hundred years of FBI service. Soon after his retirement he joined the Alexandria Chapter (232) of the National Association of Retired Federal Employees (NARFE). Here he held a number of positions including President, Vice President for Membership, and Public Relations Chairman. He also participated in the Northern Virginia Caucus of Chapters. He served the Virginia Federation of Chapters of NARFE in several capacities including Chairman of the Membership, Auditing, Service Officer Committees. He also served as a member of the VFC Constitution and Bylaws Committee. Wade was a lifetime member of the Society of Former Special Agents of the FBI, an organization that works to enhance law enforcement as a profession, maintain the integrity of the FBI for future generations, preserve our form of government, and support the welfare of members of the Society, their family members, and others in need, and promoting education, history, and humanitarian service through scholarships and other programs.
Mike Stephens — Senior, Celebrated NSA Officer

John Michael "Mike" Stephens died on December 22, 2022 in Albuquerque, New Mexico. He was born in Wilmington, Delaware and attended Wilmington schools, graduating from Tower Hill School in 1952. He attended Haverford College on a full scholarship, graduating with a B.A. in English in 1956. After graduation Mike received a draft notice. Preferring to make his own choice, Mike went to an Army recruiting office where he was offered placement with the Army Security Agency and attendance at the Army Language School in Monterey, CA. This set his life course for after almost three years in the Army as a Russian linguist, he was offered a job at the National Security Agency in 1960. He loved the Russian language and quickly went from transcriber level to translation and reporting, spending a four-year tour of duty in the United Kingdom. On his return he decided to move to an analysis and reporting job, ending up as an editor of one of NSA's flagship publications. He then took a tour at the Pentagon on the National Warning Staff and returned to the Agency after a year to become a Senior Reporting Officer in the NSA Operations Center. Mike went on to serve on the staff of a major NSA office and then as chief of three separate reporting divisions and head of a major collection division. He was an excellent writer and analyst, two skills which served him well in his later career. However, it was his ability to get the best from those in his organizations that set him apart. Co-workers and subordinates alike described him as kind and generous, a man with wit and sparkle, who inspired people, asked for and received their very best. At his retirement party, his friends and former employees summed him up thus: "Division chiefs they come and go, they're pretty much alike. But none there was so brave, so bold as he whom we called "Mike."
Lyle Franklin — Career AFOSI and DIA Officer

Lyle Douglas Franklin, 92, died peacefully in Springfield, VA, on Monday, May 15, 2023. Born in Lincoln, Doug was a proud graduate of University of Nebraska - Linciln. Following graduation, he was commissioned a lieutenant in the U.S. Air Force and began his career as an Office of Special Investigations agent at Scott AFB, IL. Doug retired from the Air Force as a Lt. Colonel having served in many roles within the AFOSI leading criminal investigations in the United States and abroad as well as leading counterintelligence, criminal and fraud investigations. Doug continued his work in the special security/counterintelligence field within the Defense Intelligence Agency, retiring from federal service in 2005.
---
19 Jun 23 (Monday), 1800 (Pacific) - Virtual - Peter Warmka, on "Confessions of a CIA Spy - The Art of Human Hacking, the topic and title of his recent book. Hosted by the Columbia River Chapter of AFIO. Warmka is a former Senior Intelligence Officer with the CIA having over 20 years of experience in breaching the security of target organizations overseas. He is an Adjunct Professor at Webster University's Masters in Cybersecurity Program and Founder of Orlando based firm Counterintelligence Institute, LLC. All AFIO members are welcome to tune in. For additional information and for the links and password to join the Zoom Meeting, email Chapter President Carl Wege here or call on 912-222-8640.
6 Jul 23 (Thursday), 1900 (Central) - Virtual - LTG Michael Groen, USMC, Ret. on Artificial Intelligence. Hosted by The San Antonio AFIO Chapter. This San Antonio AFIO Chapter's program will be on Artificial Intelligence. This will be an excellent program that should give you an increased understanding of AI. LTG Michael Groen (USMC, Ret), former Commander of the Joint Artificial Intelligence Center, will speak about AI in this AFIO NOW program. He is interviewed by AFIO President James Hughes. General Groen and Jim Hughes discuss the Joint Artificial Intelligence Center, the meaning, uses, adoption problems, and ethics of AI in the military and beyond. The interview runs 44 minutes and includes several Q&As. On 6 July 2023 at 7 pm Central Time click on this link to join the program. Questions? Email Chapter President John Franklin at satxafio@gmail.com or call him at 210 863-0430.
27 Jul 23 (Thursday), 1130 (Pacific) - In Person - Col. Robert W. Parr, USAF (ret) on "12 Days with a Soviet Pilot Defector" - Basque Cultural Center, San Francisco - The AFIO Andre LeGallo Chapter. No host cocktail at 1130 hours (Pacific). Meeting starts at 1200 hours. Basque Cultural Center, 599 Railroad Avenue, South San Francisco, CA. RSVP and pre-payment required. More information and registration here.
See the AFIO Calendar of Events for scheduling further in the future.
---
08 Jun 23, 1830 (ET) - An Interview with Kim, Hyun Woo, Former DPRK Agent – International Spy Museum - In Person - Washington, DC
This year marks the 70th anniversary of the US-Republic of Korea (ROK) alliance. To commemorate this partnership formed for the greater good, join us for an unprecedented discussion with a former North Korean agent. International Spy Museum Historian and Curator Dr. Andrew Hammond will interview Kim, Hyun Woo about his extraordinary journey from North Korean agent to Senior fellow of the Institute for National Security Studies (INSS) in the ROK. Kim worked for the National Security Agency, DPRK—North Korea's Counterintelligence Agency—from 1998 to 2014. How did he break away from the country of his birth and become a resource for the INSS where he has worked since 2015? This organization has for more than 40 years been dedicated to intensive studies on unification, international relations, and security issues in order to ensure Korean national security. The INSS has more recently expanded its focus and scope of research to the field of global terrorism and cyber security while strengthening the existing research capability on traditional security issues. What insight does Kim's time in the DPRK bring to this mission? What does he imagine the future holds for the DPRK and its relationship to the rest of the world? Kim's unique viewpoint will inform this timely and wide-ranging conversation exploring the truth about North Korean capabilities and intentions. This program is in collaboration with the Embassy of the Republic of Korea. More information here.
10 Jun 23, 1400-1600 (ET) - In-Store Book Signing Event: Red London with author Alma Katsu – International Spy Museum - In Person - Washington, DC
Join us in the Spy Museum Store for a special book signing event for Red London with author Alma Katsu. Alma Katsu is the award-winning author of seven novels, most recently Red London, Red Widow, The Deep, and The Hunger. Prior to the publication of her first novel, she had a thirty-five-year career as a senior intelligence analyst for several US agencies, including the CIA and NSA, as well as RAND, the global policy think tank. Katsu is a graduate of the masters writing program at Johns Hopkins University and received her bachelor's degree from Brandeis University. With Red London, Katsu continues to expertly layer the details and drama of some of the most elusive agencies in the nation into her story, while also capturing the complexities of the women at the center of the action. More information here.
13 Jun 23, 1200-1300 (ET) - Amy Zegart, "How Technology Is Changing American Intelligence" – NASIH - Virtual
Dr. Amy Zegart is the Morris Arnold and Nona Jean Cox Senior Fellow at the Hoover Institution and Professor of Political Science (by courtesy) at Stanford University. She is also a Senior Fellow at Stanford's Freeman Spogli Institute for International Studies, Chair of Stanford's Artificial Intelligence and International Security Steering Committee, and a contributing writer at The Atlantic. She specializes in U.S. intelligence, emerging technologies and national security, grand strategy, and global political risk management. In this talk, Zegart examines the past, present, and future of American espionage, focusing on how emerging technologies are radically challenging every aspect of the intelligence enterprise. An illuminating case study is nuclear threat detection. Zegart will share her findings that nuclear intelligence is not just for superpower governments anymore thanks to Internet connectivity, automated analytics, and commercial satellites. This talk will focus on the characteristics, benefits, and risks of this democratization of intelligence for threat detection and crisis management. Zegart will also discuss how technology is not a panacea for the intelligence community, how it can exacerbate existing biases, and how it must be used strategically to provide critical insights to the military, policymakers, and the American public. More information and registration here.
13 Jun 23, 1800 (ET) - An "Oh So Social" Conversation - A discussion about Michael Vickers forthcoming book, "By All Means Available: Memoirs of a Life in Intelligence, Special Operations, and Strategy" – OSS Society - Virtual
General Jim Mattis interviews Dr. Michael Vickers about his forthcoming book. In By All Means Available: Memoirs of a Life in Intelligence, Special Operation and Strategy, Vickers recounts his remarkable career, from his days as a Green Beret to his vision for victory in Afghanistan to his role in waging America's war with al-Qa'ida at the highest levels of government. In captivating detail, he depicts his years in the Special Forces—including his training to parachute behind enemy lines with a backpack nuclear weapon in the event of a Soviet invasion of Western Europe, and he reveals how those experiences directly influenced his approach to shaping policy. Vickers has played a significant role in most of the military and intelligence operations of the past four decades, and he offers a deeply informed analysis of the greatest challenges facing America today, and in the decades ahead. More information here.
14 Jun 23, 1200-1300 (ET) - The Making of Global Trends 2030 – Johns Hopkins University - Virtual
Join host Michael Ard for a discussion with strategic foresight and global trend expert Mathew Burrows. Mathew Burrows is the Program Lead of the Stimson Center's Strategic Foresight Hub and a Distinguished Fellow with the Reimagining US Grand Strategy program. Prior to joining Stimson, he served as the director of Foresight at the Atlantic Council's Scowcroft Strategy Initiative and as the co-director of the New American Engagement Initiative. Burrows is one of the leading experts on strategic foresight and global trend analysis. In 2013 he retired from a 28-year-long career in the State Department and the Central Intelligence Agency (CIA), the last 10 years of which he spent at the National Intelligence Council (NIC), the premier analytic unit in the US Intelligence Community. In 2007, Burrows was appointed Counselor, the number three position in the NIC, and was the principal drafter for the NIC publication Global Trends 2030: Alternative Worlds, which received widespread recognition and praise in the international media. In 2005, he was asked to set up and direct the NIC's new Long Range Analysis Unit, which is now known as the Strategic Futures Group. Other positions included assignments as deputy national security advisor to Treasury Secretary Paul O'Neill (2001-02), special assistant to the UN Ambassador Richard Holbrooke (1999-2001), and first holder of the intelligence community fellowship at the Council on Foreign Relations in New York (1998-1999). Burrows received a BA in American and European history from Wesleyan University and a PhD in European history from the University of Cambridge. Free registration here.
15 Jun 23, 1200-1300 (ET) - Spy Chat with Chris Costa ft. Special Guest Rebecca Ulam Weiner – International Spy Museum - Virtual
Join us for an online discussion of the latest intelligence, national security, and terrorism issues in the news. Spy Museum Executive Director Chris Costa, a former intelligence officer of 34 years, will be joined by Rebecca Ulam Weiner, Assistant Commissioner for Intelligence & Counterterrorism at the New York City Police Department (NYPD). Weiner oversees investigative, analytical, operational, and engagement efforts across the domains of counterterrorism, counterintelligence, criminal intelligence, violence mitigation, infrastructure and event protection, cyber threat intelligence, and geopolitical risk for the NYPD. She develops policy and strategic priorities for the Intelligence & Counterterrorism Bureau and publicly represents the NYPD in matters involving counterterrorism and intelligence. Prior to assuming leadership responsibilities over the Intelligence & Counterterrorism Bureau, Weiner oversaw the NYPD's counterterrorism operations and analysis section, developing an internationally recognized intelligence and threat analysis program. She also served as the first representative of local law enforcement on the Office of the Director of National Intelligence's National Intelligence Council, where she focused on transnational crime and terrorism. Weiner previously served as Legal Counsel to the Intelligence Bureau's Intelligence Analysis Unit and as Team Leader for the Middle East & North Africa, overseeing intelligence collection and analysis related to threats associated with those regions. She is a lawyer, who has also been a biotechnology policy consultant at the Organization for Economic Cooperation and Development, and a Science & Technology Research Associate at the Council on Foreign Relations. She is an Adjunct Assistant Professor at Columbia's School for International and Public Affairs and is a member of the Council on Foreign Relations. Program is free of charge but requires advanced registration. Visit www.spymuseum.org.
16 Jun 23, 1200-1300 (ET) - Code Name Madeleine with author Arthur J. Magida – International Spy Museum - Virtual
Eighty years ago today — June 16, 1943 — Noor Inayat Khan was flown to France on a small Lysander plane to take on the dangerous job as a wireless operator for Britain's Special Operations Executive (SOE) in Nazi-controlled France. The daughter of a Sufi mystic from India and of an American mother, Khan became an unlikely World War II heroine. Join us today in person for a talk by Arthur J. Magida, author of the Pulitzer-nominated and film optioned Code Name Madeleine: A Sufi Spy in Nazi-Occupied Paris. Magida will share the rich details he gleaned about this valiant young woman from dozens of interviews and previously unknown manuscripts, documents, and letters. How did a person raised in a lush suburb of 1920s Paris—an introspective musician and writer, dedicated to her family and to her father's spiritual values of harmony, beauty, and tolerance—become a risk-taking radio operator behind enemy lines? Khan did not seem destined for wartime heroism. Yet, faced with the evils of Nazi violence and the German occupation of France, Khan joined the SOE and trained in espionage, sabotage, and reconnaissance. For crucial months of the war, Khan was the only person transmitting critical information to London from Paris, significantly aiding the success of the Allies on D-Day. After Magida's presentation, guests are invited to ask questions about this remarkable woman and her inspiring life. Magida will sign books after the program. Visit www.spymuseum.org.
20 Jun 23, 0800-1000 (ET) - A Celebration of Excellence: Honoring Charlie Allen – INSA - In Person - Tysons Corner
Join colleagues from across the intelligence, homeland and national security communities on Tuesday, June 20, from 8:00-10:00 AM at the Hilton McLean Tysons Corner, as we celebrate Charlie Allen's 65th year (and counting!) of extraordinary service to our nation. Following a plated breakfast, INSA Chairwoman Tish Long will lead a moderated Q&A with Charlie, as he reflects on key accomplishments, regrets, current challenges and opportunities, and more! Plus, special guests and fun surprises will mark this festive event. Don't miss this opportunity to celebrate an iconic intelligence professional and national treasure! Free for students and military. Register here.
29 Jun 23, 0900-0945 (ET) - Coffee and Conversation with The Hon. Michael Vickers – INSA - Virtual
Join intelligence and national security colleagues online on Thursday, June 29, from 9:00-9:45 am ET, for a special Coffee & Conversation with The Hon. Michael G. Vickers, former Under Secretary of Defense for Intelligence. In a moderated conversation with Letitia A. Long, Chairwoman, INSA Board of Directors, Mr. Vickers will discuss his latest memoir, By All Means Available: Memoirs of a Life in Intelligence, Special Operations, and Strategy, including: Key accomplishments during his time at CIA, specifically his role in the invasion of Grenada, operational response to the Beirut bombings, and the covert effort to drive the Red Army out of Afghanistan; Leading the comprehensive transformation of defense intelligence capabilities, while USD(I); Serving as the first ASD for Special Operations, Low-Intensity Conflict & Interdependent Capabilities...and much more! Plus, there will be ample time for audience Q&A! Register here.
13-14 Jul 23 – 2023 Intelligence and National Security Summit - AFCEA/INSA - In Person - National Harbor, MD
"The Nation's Premier Intel and National Security Event" - Save the date for the 10th Annual AFCEA/INSA Intelligence and National Security Summit! The powerful, two-day program, at the Gaylord National Resort, will feature five blockbuster plenaries, six engaging breakout sessions, and a jam-packed exhibit hall full of the latest IC technology innovations. Top leaders will discuss State of the Community, Military Intelligence Priorities, Strategic Intelligence, and Cybersecurity Challenges. Breakout sessions with senior leaders, technology experts, and thought leaders will examine some of the most pressing issues facing the community. Plus, powerful networking opportunities designed to foster partnerships and relationship building. Check for for full agenda and updates here.
20-22 Jul 2023 - NASIH Annual Conference 2023 – NASIH - In Person - University of Calgary, Canada
North American Society for Intelligence History's annual event. Registration is open and the registration fee will increase on 15 Jun 23. Full details on this two-day program, with extensive speaker line up and panels, here. Registration here.
---
---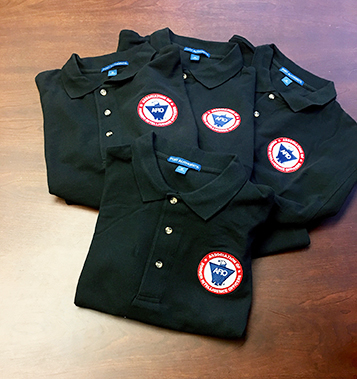 Now available: Black short-sleeved polo shirts with Embroidered AFIO logo
Show your support for AFIO with our new Black Short-sleeve Polo Shirts. Shirts are shrink and wrinkle resistant of fine cotton with a soft, "well-worn, comfy" yet substantial feel. They feature a detailed embroidered AFIO seal. Get a shirt for yourself and consider as gifts for colleagues, family, and friends. Only $50 each including shipping.
Sizes for (M) men, only; Small, Medium, Large, XL, XXL, and XXXL. $50 per shirt.
You may pay by check or credit card. Complete your order online here or mail an order along with payment to: AFIO, 7600 Leesburg Pike, Ste 470 East, Falls Church, VA 22043-2004. Phone orders at 703-790-0320. Questions? Contact Annette at: annettej@afio.com.
---

PopSocket for cellphones or tablets
Show your support to AFIO while enjoying the convenience offered by our AFIO Logo PopSocket. The PopSocket is most commonly used as a stand and as a grip for your mobile phone or tablet; handy for taking selfies, watching videos, and for texting. The PopSocket looks like a small button or sticker which, when closed, sticks flat to your mobile device. However, its accordion-like design enables it to pop open for use. The benefits of using a PopSocket make it a must-have accessory for your mobile phone or tablet. It also aids in keeping your phone from slipping off your hand during use, falling, or breaking.
Price: $15. Order this and other store items online here.
---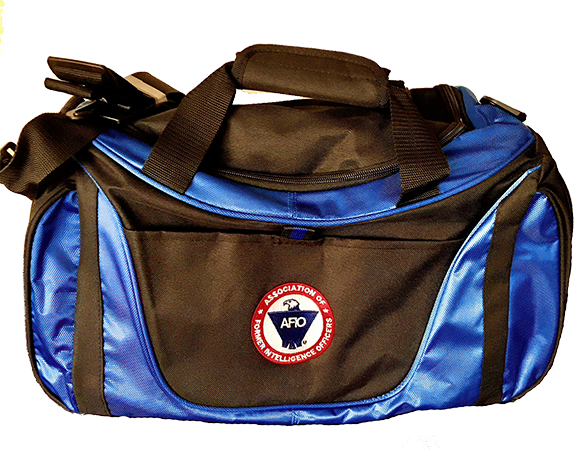 Duffel Bags - Royal Blue and Black with Full Color AFIO Logo This duffel has it all when it comes to value, style and organization.
600 denier polyester canvas with polyester double contrast; D-shaped zippered entry for easy access. Front pocket with hook and loop closure. End mesh pocket Easy-access end pockets. Four durable, protective feet and built-in bottom board for added strength. Web handles with padded grip. Detachable, adjustable shoulder strap.
Dimensions: 11"h x 19.75"w x 9.75"d; Approx. 2,118 cubic inches
Price: $50. Order this and other store items online here.
---
AFIO Mug with color glazed seal.

Made in the U.S.A., dishwasher-safe.
$35 includes shipping.

Sip your morning joe in style or use it to stash pens, cards, paperclips, or candy.
Order this and other store items online here.
---


Caps - Dark Navy with Navy AFIO Logo
An authentic silhouette with the comfort of an unstructured, adjustable fit. Fabric: 100% cotton. Unstructured. Fabric strap closure with adjustable D-clip. Price: $30. Order this and other store items online here.
---
PUBLISHED IN 2023
Be informed on career opportunities in the U.S. Intelligence Community
Intelligence as a Career - with updated listings of colleges teaching intelligence courses, and Q&As on needed foreign languages, as well as the courses, grades, extracurricular activities, and behavioral characteristics and life experiences sought by modern U.S. intelligence agencies.

AFIO's popular 47-page booklet reaches thousands of high school, college students, university guidance offices, and distributed in classes teaching intelligence, to help those considering careers in the U.S. Intelligence Community.

This is the all new fifth edition.
The publication is also popular with University Career Guidance Centers, professors and academic departments specializing in national security, and parents assisting children or grandchildren in choosing meaningful, public service careers.
This booklet is provided online as a public service from the generosity of AFIO board, volunteer editors/writers, donors, and members.
We thank all for their support which makes this educational effort possible.
Careers Booklet (new 2023 Fifth Edition) can be read or downloaded here

---
Guide to the Study of Intelligence...and...When Intelligence Made a Difference
"AFIO's Guide to the Study of Intelligence" has sold out in hard-copy.
It is available in digital form in its entirety on the AFIO website here.

Also available on the website here are the individual articles of AFIO's history project "When Intelligence Made a Difference" that have been published to date in The Intelligencer journal. More articles will be appear in future editions.
---
Address Technical Issues Or Unsubscribe
Some features of the email version of the WIN do not work for readers who have chosen the Plaintext Edition, some users of AOL, and readers who access their email using web mail. You may request to change from Plaintext to HTML format here afio@afio.com. For the best reading experience, the latest web edition can be found here: https://www.afio.com/pages/currentwin.htm
To unsubscribe from the WIN email list, please click the "UNSUBSCRIBE" link at the bottom of the email. If you did not subscribe to the WIN and are not a member, you received this product from a third party in violation of AFIO policy. Please forward to afio@afio.com the entire message that you received and we will remove the sender from our membership and distribution lists.
---
Disclaimer and Legal Protection
Weekly Intelligence Notes (WINs) are a carefully selected collection of timely open source reports and announcements and other media focused on intelligence and related national security matters that is produced for non-profit educational use by AFIO members and WIN subscribers. WINs are protected by copyright and intellectual property laws. They may not be reproduced or re-sent without specific permission from the Producer. Opinions expressed in the materials contained in the WINs are solely those of the content creators listed with each item. Notices in the WINs about non-AFIO events do not constitute endorsement or recommendation by AFIO.

(c) 1998 thru 2023


---

AFIO Members Support the AFIO Mission - sponsor new members! CHECK THE AFIO WEBSITE at www.afio.com for back issues of the WINs, information about AFIO, conference agenda and registrations materials, and membership applications and much more! .

AFIO | 7600 Leesburg Pike, Suite 470 East, Falls Church, VA 22043-2004 | (703) 790-0320 (phone) | (703) 991-1278 (fax) | afio@afio.com
---
About AFIO | Membership Renewal | Change of Address | Upcoming Events | Chapter Locations | Corporate/Institutional Memberships | Careers in Intelligence Booklet | Guide to the Study of Intelligence | Intelligencer Journal | Weekly Intelligence Notes | Make A Donation | AFIO Store | Member-Only Section | Code of Ethics | Home Page
RETURN TO TOP
---