---
Iran To Set Up A Fourth Major Intelligence Entity - Iran International, 06 Aug 23
In fact, it is perhaps not accurate to say that the regime is creating a new agency, rather it is elevating the existing "protection and intelligence" department of its notorious Judiciary to an intelligence "Organization." The same process took place 13 years ago when the intelligence department of the Revolutionary Guard was elevated to the status of an 'organization' in the aftermath of mass protests in 2009. Since then, the IRGC's intelligence arm has become the leading instrument for domestic repression. Media in Tehran say that starting Sunday the Islamic Republic's parliament will discuss a bill presented more than a year ago to officially elevate Judiciary's intelligence organization. That would mean more power and budget for another instrument of repression amid the regime's fear of renewed unrest as the first anniversary of last year's Mahsa protests approaches. (View report here.)
Pakistan: Toned-down Secrets Act Bill sails through Senate - Tribune, 07 Aug 23
The Senate on Sunday passed the Official Secrets (Amendment) Bill, 2023, after the government withdrew the change in it that gave powers to the intelligence agencies to enter and search any person or place without a warrant. Federal Law and Justice Minister Senator Azam Nazeer Tarar explained in the upper house of parliament that he had examined the bill, which had already been passed by the National Assembly. After the bill was recently presented in the Senate, several lawmakers raised objections against it. Referring to the proposed clause giving powers of arrest without warrants to the intelligence agencies, the law minister said it was deliberated upon in the committee concerned as well as in the House. "The government has decided to withdraw the amendment after deliberations," he informed the senators. (View report here.)
Germany's spy agencies should be more like GCHQ, say ex-spy chiefs who complain of 'sprawling bureaucracy' - Daily Mail, 06 Aug 23
Germany's spy agencies should be more like GCHQ, two ex-spy chiefs, who also complained about the 'sprawling bureaucracy' in the country, have said. August Hanning, 77, and Gerhard Schindler, 70, former chiefs of the German foreign intelligence service BND, wrote in tabloid Bild that German spy agencies were suffering under an 'excess of oversight'. This includes seven different committees and ombudsmen the agencies have to respond to, which Hanning and Schindler described this as a 'sprawling bureaucracy of control' that is the 'sister of inefficiency'. They highlighted that politicians and courts shouldn't be allowed to label intelligence services as a threat to the freedoms of the German people. Instead, the country's domestic, foreign and military agencies should be treated as an 'indispensable part' of the German defence front and be part of the ministry of defence. (View report here.)
UK Intelligence Agencies Push for AI Regulation Relaxation Amid Surveillance Concerns - Cryptopolitan, 03 Aug 23
UK intelligence agencies, including MI5 and MI6, are reportedly urging the UK government to adopt a lighter-touch approach to regulating artificial intelligence (AI). This comes in the wake of an independent review commissioned by the UK's Home Office to assess potential amendments to the 2016 Investigatory Powers Act (IPA), which governs how investigatory powers can intersect with privacy. The review, led by House of Lords member David Anderson, highlights a key proposal to weaken data protection regulations surrounding bulk personal data sets (BPDs), which could be utilized to train AI systems. Anderson's investigation suggests that the current IPA may require a complete overhaul in the 2030s to accommodate advancements in AI technology. (View report here.)
New Zealand: First Ever National Security Strategy Released - NZ Dept. of the Prime Minister and Cabinet, 04 Aug 23
New Zealand's first ever National Security Strategy was released in 2023 to guide New Zealand's approach to national security. It embeds the lessons of the Royal Commission of Inquiry into the attacks on Christchurch masjidain and sets a vision for New Zealand's national security that promotes a focused, integrated, and inclusive approach. Secure Together reflects New Zealand's unique geography, history, and values as a basis for how the country can navigate a more contested and disrupted world. The Strategy underscores the importance to New Zealand of a peaceful, stable, and resilient Pacific, and recognises the value that close international partnerships contribute on every security challenge that we face. It acknowledges our commitment to human rights, the rule of law, and te Tiriti o Waitangi / the Treaty of Waitangi. (View report here.)
Switzerland's hands-off approach to espionage - Swiss Info, 06 Aug 23
Shortly after Russia's invasion of Ukraine, around 500 Russian diplomats were expelled from European countries in the spring of 2022 – all suspected of espionage. Switzerland was about the only country that did not follow suit. According to the 2023 situation reportExternal link of the Swiss Federal Intelligence Service (FIS), around 220 people work in Russia's diplomatic and consular representations in Bern and Geneva. "At least a third of them are likely to still be active for Russian intelligence agencies," states the FIS. In most other European countries, the latest East-West confrontation has made the work of Russian espionage networks increasingly difficult. "It's very likely that the Russian intelligence services have more leeway in Switzerland due to their large presence," reads the statement of the FIS. (View report here.)
European Governments Targeted in Russian Espionage Campaign - GovInfo Security, 31 Jul 23
Researchers at Recorded Future first uncovered the campaign in January and disclosed its findings in a Thursday report. The U.S. federal government in 2021 linked the threat group, widely known as CozyBear or APT29, to the Russian Foreign Intelligence Service. Recorded Future tracks the group as BlueBravo. The researchers said hackers had designed the campaign to target diplomatic and foreign policy institutions across Eastern Europe. The campaign, which remained active through June, mainly used spear-phishing emails that appeared to come from embassies across Eastern European nations and invited targeted individuals to take part in an event. The hacking began once the victims enabled malicious macros embedded within the phishing emails. The hackers deployed updated versions of three custom malware apps - dubbed QuarterRig, GraphicalNeutrino and GraphicalProton - to exfiltrate sensitive data. One characteristic of APT29 is how it blends in malicious traffic with legitimate traffic in order to evade detection. A newly spotted sample of GraphicalProton also used Microsoft's OneDrive for command and control. (Full article here.)
Germany accuses Turkey of running intelligence operations that threaten the country's constitutional order and sovereignty - Nordic Monitor, 02 Aug 23
A recent report released by the German federal government has identified Turkey as the sole NATO ally that conducts espionage and intelligence activities on German soil, deemed a threat to Germany's constitutional order and social cohesion and raising significant concerns about national security and the relationship between the two countries. The 380-page report issued last month by the Federal Ministry of the Interior and Community (Bundesministerium des Innern und für Heimat, BMI) and presented by Interior Minister Nacy Faeser has listed Turkey along with Russia, China, North Korea and Iran as "the main actors in espionage targeted at Germany, cyber attacks directed by intelligence services, proliferation and influence operations." "Espionage activities against Germany by foreign powers are becoming increasingly multi-faceted and sophisticated; they encompass human sources as well as cyber attacks," the report said, noting that such activities "pose a serious threat to Germany and to German interests" and are "detrimental to Germany's national sovereignty." (Full article here.)
US Fears China's 'Nation of Spies' Will Target Foreign Firms - Asia Financial, 03 Aug 23
The United States has said it's concerned about China's call to its citizens to spy for the party, warning that foreign companies in the country could be punished for regular business activities. China's Ministry of State Security on Tuesday said China should encourage its citizens to join counter-espionage work, including creating channels for individuals to report suspicious activity and rewarding them for doing do. A system that makes it "normal" for regular people to participate in counter-espionage should be established, the ministry said. That followed an expansion of China's counter-espionage law that took effect in July and bans the transfer of information it sees as related to national security. It has alarmed the United States, which has warned that foreign businesses in China could be targeted. (Full article here.)
US agencies to give access to Antarctic, Arctic DEMs - Spacial Source, 31 Jul 23
Three US agencies — the National Geospatial-Intelligence Agency, the National Reconnaissance Office and the National Science Foundation — have signed an agreement to provide continued public access to historical and new digital elevation models (DEMs) produced using commercial imagery collected over the Antarctic and Arctic. Under the agreement, the NRO modified its existing Electro-Optical Commercial Layer contract with Maxar to allow the company to provide the US Government with long-term access to this regional imagery with the express purpose to create DEMs. The Antarctic and Arctic DEMs cover almost everything beyond 60 degrees north and south latitude, except Alaska. (Full article here.)
US spy community wants to identify threats posed by tech behind ChatGPT, large language models - Sociable, 01 Aug 23
The US Intelligence Advanced Research Projects Activity (IARPA) issues a request for information (RFI) to identify potential threats and vulnerabilities that large language models (LLMs) may pose. While not an official research program yet, IARPA's "Characterizing Large Language Model Biases, Threats and Vulnerabilities" RFI aims "to elicit frameworks to categorize and characterize vulnerabilities and threats associated with LLM technologies, specifically in the context of their potential use in intelligence analysis." Many vulnerabilities and potential threats are already known. For example, you can ask ChatGPT to summarize or make inferences on just about any given topic, and it can comb its database to give you an explanation that sounds convincing. However, those explanations can also be completely false. (Full article here.)
Poland's super-secretive 'school of spies' marks 50 years of operation - Intel News, 02 Aug 23
During the Cold War, Poland hosted the Eastern Bloc's only known intelligence training facility for operations officers situated outside of the Soviet Union. The highly secretive training facility operated out of a heavily guarded compound located near the northern Polish village of Stare Kiejkuty in Gmina Szczytno county, approximately 65 miles from the Polish-Soviet border. Today, 50 years after its establishment, the facility continues to train the operations officers of post-communist Poland's intelligence services. During World War II, and in the immediate post-war period, Soviet authorities trained Polish intelligence personnel in Kuybyshev (in 1991 renamed to Samara) in southwestern Russia. This setup continued following the establishment of the Soviet-controlled Polish intelligence community. By the 1960s, the Polish intelligence community was being led by the Ministry of Public Security, referred to by its Polish initials, SB. The SB's elite operations officers, which staffed its First Department, were all trained in the Soviet Union and in a Soviet-controlled facility in Warsaw. (Full article here.)
Australian intelligence urged to publicly call out misinformation - Perth Now, 30 Aug 23
Australian intelligence agencies have been urged to publicly call out online misinformation that threatens the country's national security. A parliamentary committee has recommended the head of ASIO consider more opportunities to come out against misinformation and propaganda. The committee's annual review of the country's six intelligence agencies - which include ASIO, the Australian Signals Directorate and ASIS - found a spike in misinformation over 2020 and 2021 which warranted action. The committee's chair Peter Khalil said the rise in misinformation coincided with the period of COVID-19 lockdowns. "The committee received evidence of how misinformation and disinformation both COVID related, and then more broadly, contributed to the rapid change in the security environment during 2020 and 2021," he told parliament on Monday. (Full article here.)
South African 'Spy Bill' fails the democratic test on bulk surveillance - Daily Maverick, 01 Aug 23
The 2023 General Intelligence Laws Amendment Bill introduced by the Presidency and relating to the State Security Agency (SSA) is welcome and, in fact, long overdue. It will disestablish the SSA, leading to it reverting to the old model of having separate foreign and domestic branches with their own directors general. The existing structure is too open to abuse as it centralises intelligence in one agency and concentrates power in a super-director general, making it easier to capture for corrupt purposes. However, while reducing opportunities for abuse by decentralising intelligence, the Presidency is introducing other opportunities for abuse through the bill. This is by expanding the scope of intelligence massively and failing to regulate and oversee the entities responsible for collecting intelligence adequately. (Full article here.)
Counterespionage Corner - Recent Arrests, Convictions, Expulsions, and more...
Cyberespionage Collection - Newly Identified Actors and Operations, Countermeasures, Policy, other...
---
The Latest from International Spy Museum Historian Andrew Hammond, PhD.
Spycast is the official podcast of the International Spy Museum and hosts interviews with intelligence experts on matters of HUMINT, SIGINT, IMINT, OSINT, and GEOINT. Spycast is hosted by historian Andrew Hammond, PhD.
01 Aug | "The Eighteen Year Old Spy on the Manhattan Project: Ted Hall" – with Director Steve James Steve James joins Andrew to discuss his new film, A Compassionate Spy. 18-year-old Ted Hall was the youngest physicist working on the Manhattan Project in Los Alamos.
Past episodes:
25 Jul | "Intelligence, Special Operations, and Strategy" – with Michael Vickers
18 Jul | "Leader, Lecturer, Analyzer, Nerd" – with Jorhena Thomas
11 Jul | "The Kneeling Man" - with Letta McCollough Seletsky

---
The Latest Insights from Former CIA Acting Deputy Director for Operations Jack Devine.
In Other News The proprietary analytic newsletter crafted for The Arkin Group's private clients by former CIA Acting Deputy Director for Operations Jack Devine.
04 Aug | Putin often behaves in an unpredictable way, but it's a sign of weakness and reveals his lack of strategic thinking. When Russia first invaded Ukraine, there was a lot of discussion about how Putin was weaponizing energy and the consequences this would have for Russia's major customers, like Germany. But Putin's also been playing with the weaponization of food since the onset of the war, and he recently doubled down when he withdrew from the Black Sea grain deal. Unlike Putin's weaponization of energy, however, weaponizing grain winds-up hurting the economies of some of Russia's key allies, not its adversaries. It's clear that Putin's making this decision from a position of weakness. (Full version available to AFIO members in the coming days here.)
27 Jul | The recent NATO summit succeeded in solidifying the alliance's goals - now it's time for implementation.
21 Jul | After a short-lived mutiny, Putin is determined to maintain control, but his methods could turn his allies against him.
12 Jul | U.S. and China with little room to maneuver.
---
Daily Analysis of Security Issues and Geopolitical Trends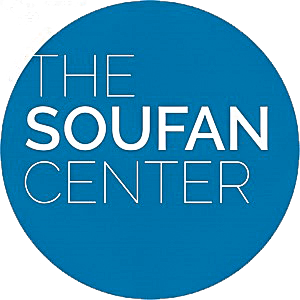 Intel Brief The Soufan Center's flagship, daily analytical product focused on complex security issues and geopolitical trends that may shape regional or international affairs. The Soufan Center was founded by former FBI Special Agent and Soufan Group CEO Ali Soufan.
04 Aug | The Moscow-Tehran Axis Beginning to Show Signs of Strain

Recent developments are causing experts to temper their analysis of an expanding and enduring Russia-Iran strategic alliance – a relationship that seemed solidified by Iranian sales of its Shahed and Mohajer sophisticated armed unmanned aerial systems to Moscow. The sales – supplemented by Iran's deployment of Islamic Revolutionary Guard Corps (IRGC) personnel to assist Russian forces operating the armed drones and by its support for the construction of a factory to build the systems on Russian territory – injected Iranian support into a major war on European soil and in opposition to the NATO countries that are supporting Ukraine. This places Iran in a precarious diplomatic position with European countries that have long advocated nuclear and political compromises with Tehran and sought to temper a more adversarial U.S. position. In return for risking their ties to Europe, Iranian leaders believed they had earned Russia's unconditional and open-ended diplomatic, military, and economic support that they assumed, in turn, would enable Tehran to expand its strategic influence throughout the Middle East. (Full brief here.)
03 Jul | How Does China View Russia's Ongoing War in Ukraine?
02 Jul | Erdogan Makes Major Inroads in the Gulf
---
Analysis of Global Security Events with WTOP National Security Correspondent JJ Green

Inside the SCIF - 27 July - Prigozhin Appears Again, Wildfires, Coup in Niger, and more...
Target USA Podcast - 03 Aug - Wildfires in Greece and Updates on Niger, Ukraine, and North Korea

The Hunt Broadcast - 26 Jul - Germany foils a terror plot by ISIS terrorists posing as Afghan refugees




---
The Latest Insights from Jeff Stein and Colleagues in SpyTalk

03 Aug | Profile of a Traitor - Peter Eisner
You may think you've heard everything about the mechanics of the nuclear dawn by now, given the raves for Oppenheimer, the gripping biopic on the "father" of the atomic bomb, J. Robert Oppenheimer, the spindly physicist who headed the top secret Manhattan Project in the New Mexico desert. But there's a new film coming out about another scientist who worked at Los Alamos, one that is far less ambitious than Oppenheimer yet every bit as relevant to the real story of triumph and tragedy in the resulting age of mutually assured destruction. (Full article here.)

02 Aug | The MAGA Threats This Time - Jeff Stein
The Secret Service says it and multiple federal and local authorities are ready for any attempts to disrupt Defendant Trump's booking at the federal courthouse in downtown D.C. on Wednesday. That's all well and good, but even the dimmest MAGA knucklehead knows chances of getting an AR-15 or suicide vest bomb through security on Pennsylvania Avenue this week are virtually zero. Even the U.S. Capitol Police senses there are easier targets of opportunity for far right violent extremists elsewhere, announcing plans on July 27 to open regional field offices across the country—in Texas, Milwaukee and Boston. The Capitol Police opened its first field offices in Florida and California after the Jan. 6, 2021 assault. (Full article here.)


To support SpyTalk, subscribe here.



---
Article: Israel's spy veterans take on their government over judiciary overhaul - Reuters, 31 Jul 23
Every morning Amir sets up a protest stand to warn passersby that Israeli democracy is in danger from hotly contested legislation to curb the courts. But he's a very unusual protester - a former Mossad spy who never before questioned the state for which he once risked his life on foreign missions. Amir, who declined to be fully named due to his sensitive previous secret roles, is among former veterans of Mossad, Israel's foreign intelligence service, who are taking to the streets in protest at their government's judiciary overhaul. Last week, Prime Minister Benjamin Netanyahu's nationalist-religious coalition passed the first phase of the legislation, limiting Supreme Court powers to void government decisions deemed "unreasonable", despite months of protests by hundreds of thousands of Israelis. They have drawn the support of reservists in elite special forces units and fighter pilots who have threatened not to show up for duty, and the dissension has spread among former members of the Mossad.(Read full report here.)
Article: The Wrong Way to Punish the FBI: Killing FISA Section 702 wiretaps would remove a vital anti-terror tool - Wall Street Journal, 04 Aug 23
Republicans—and all Americans—have good reason to be angry about the Federal Bureau of Investigation's many abuses of power. But as they look for how to sanction the bureau, one way not to do it is to kill a valuable intelligence authority for surveilling terrorists. That mistake was on the agenda at a House Judiciary Committee hearing in July when FBI Director Christopher Wray was questioned about a part of the Foreign Intelligence Surveillance Act (FISA) known as Section 702. Virginia Republican Ben Cline said the program "looks like a framework that enables the FBI to spy on countless Americans." Judiciary Chairman Jim Jordan said the FBI's 204,000 searches for American names within the foreign surveillance data collected by the FBI is "204,000 reasons why Republicans will oppose FISA reauthorization in its current form." (Read full report here.) (NOTE: This material may require a one time free subscription or sit behind a paywall.)
Article: Iran 1953: MI6 Plots with Islamicists to Overthrow Democracy - Declassified UK, 01 Aug 23
In many accounts the CIA is regarded as the prime mover behind the 1953 coup in Iran, yet Britain was in fact the initial instigator and provided considerable resources to the plot, which UK planners named 'Operation Boot'. In the early 1950s, the Anglo–Iranian Oil Company (AIOC), or BP as it is now known, was run from London and owned jointly by the British government and private citizens. It controlled Iran's main source of income, oil, and by 1951 had become, according to one British official, "in effect an imperium in imperio [an empire within an empire] in Persia". Iranian nationalists objected to the fact that the AIOC's revenues from oil were greater than the Iranian government's. Britain's ambassador in Tehran, Sir Francis Shepherd, had a typically colonialist take on the situation. The declassified files show his writing: "It is so important to prevent the Persians from destroying their main source of revenue…by trying to run it themselves." He added: "The need for Persia is not to run the oil industry for herself (which she cannot do) but to profit from the technical ability of the West." (Read full report here.)
Article: U.S. Navy Sailors Arrested for Spying for China - Foreign Policy, 04 Aug 23
Chinese espionage tactics are once again at the forefront of U.S. military concerns. On Thursday, the U.S. Justice Department announced the arrests of two U.S. Navy sailors in southern California for providing Chinese intelligence officers with military secrets and other sensitive information. Jinchao Wei, 22, has been charged under the Espionage Act for providing information on U.S. warships' defense and weapons capabilities as well as vulnerabilities. He also allegedly received $5,000 for giving his handler 30 technical and mechanical ship manuals via encrypted communications platforms. Wei, a naturalized U.S. citizen, began spying for China in 2022, according to the indictment. He served as an engineer aboard USS Essex, an amphibious assault ship part of the U.S. Pacific Fleet. He could face life in prison if convicted. (Read full report here.) (NOTE: This material may require a one time free subscription or sit behind a paywall.)
Article: Chinese hacks of Biden admin emails get increasingly sophisticated; fearful lawmakers begin probe - Washington Times, 04 Aug 23
The House Oversight and Accountability Committee is investigating a complex China-linked hack of the federal government in which cyberattackers accessed the email data of Biden administration officials. The committee's lawmakers requested a briefing from the leaders of the Commerce and State departments, saying they fear the digital breaches show that China has new cyber skills. "China appears to be graduating from 'smash and grab heists' that used to be 'noisy' and 'rudimentary' to a level described by security experts as 'among the most technically sophisticated and stealthy ever discovered,'" the lawmakers wrote. "The incident even raises the possibility that Chinese hackers may be able to access high-level computer networks and remain undetected for months if not years." (Read full report here.)
Article: USAF Will Retire the U-2 in 2026. Until Then, Expect 'Unique, Innovative' Uses - Air and Space Forces, 02 Aug 23
The Air Force plans to retire its U-2 Dragon Lady fleet in fiscal 2026—but until then, officials say they're hard at work to keep the iconic high-altitude surveillance planes flying and testing out technology that may be used on future aircraft. The plan to divest the U-2 was first reported by Aviation Week and Air Force Times, citing a line tucked into Air Force budget documents that "expectations are for protective NDAA language to be waived … allowing the USAF to move forward with U-2 divestment in FY 2026." Col. William Collins, senior materiel leader for high-altitude intelligence, surveillance, and reconnaissance, confirmed the plan to reporters at the Life Cycle Industry Days conference on Aug. 1—the first official Air Force comment on the future of the U-2 since the plan emerged. "Our focus right now is working with [Air Combat Command] to maintain full viability of the plane through the service life, maintaining as much trade space for senior leaders," Collins told Air & Space Forces Magazine. "We are working toward the Air Force's position to the best of our ability. But what we're doing predominantly is focusing on how we ensure that we don't create a scenario in which we're not able to meet mission need because of things like obsolescence." (Read full report here.)
Article: This Real-Life Spy Thriller Is the Perfect Chaser to 'Oppenheimer' - Daily Beast, 04 Aug 23
Theodore Hall was an 18-year-old Harvard senior when, in 1944, he was recruited to join the Manhattan Project. As a member of J. Robert Oppenheimer's team, he studied the physical properties of Uranium-235, the material used for the first atomic bomb ("Little Boy") that was dropped on Hiroshima, and worked on the implosion bomb ("Fat Man") used against Nagasaki. He was, by all accounts, an immensely talented physicist. As was revealed decades later, he was also a traitor, having passed designs and information from Los Alamos to the Soviet Union along with his longtime friend Saville Sax. Despite the government's suspicions, it was a secret known by only a few (most notably, his wife Joan), and one that he maintained until the late 1990s, when it became public knowledge shortly before his 1999 death. With Oppenheimer currently flourishing at the box office, A Compassionate Spy (Aug. 4, in theaters), Steve James' documentary portrait of Hall, arrives at a fortuitous cinematic moment, and its links with that blockbuster extend to the fact that its subject was a communist who came to have grave regrets about the weapon he'd helped create. Unfortunately, whereas Christopher Nolan's masterpiece paints a complicated portrait of its protagonist and the Manhattan Project, A Compassionate Spy takes a far more rose-tinted, one-note view of Hall—a tack that requires skirting past major conflicting particulars and eschewing the very uncertainty that Hall himself exhibits in numerous archival interviews. (Read full report here.)
Video: The Debrief: Behind the Artifact - Zawahiri House Model (3 min) - CIA, 01 Aug 23
CIA worked with NGA's model builders to create a model of the Zawahiri compound, which played an essential role in briefing POTUS and ensuring the success of the U.S. government's precision counterterrorism operation against Ayman al-Zawahiri. Today marks the one-year anniversary of the operation. (Watch video here.)
Article: - FBI Access to Spying Tool Should Be Restricted, Panel Advises - Wall Street Journal, 31 Jul 23
The Federal Bureau of Investigation's access to a controversial intelligence trove of intercepted emails, texts, and other electronic data should be curtailed following serial missteps that have damaged public and congressional trust in the surveillance tool, a White House panel of intelligence advisers has concluded. The recommendation and others made by the panel come as a challenge to the Biden administration, which has spent months aggressively lobbying lawmakers to preserve the spying program, which is set to expire at the end of the year. Democrats and Republicans have said the program, while valuable to national security, threatens Americans' privacy. At issue is the FBI's access to a cache of data collected under what is known as Section 702 of the Foreign Intelligence Surveillance Act. The President's Intelligence Advisory Board, which consists of current and former officials and security experts, recommended that the FBI's searches be limited to foreign intelligence purposes, as is the standard at other U.S. intelligence agencies that can access the intercepted data, and no longer allow hunts for evidence of a crime in non-national-security cases. (Read full report here.) (NOTE: This material may require a one time free subscription or sit behind a paywall.)
Article: Who Paid for a Mysterious Spy Tool? The FBI, an FBI Inquiry Found - New York Times, 31 Jul 23
When The New York Times reported in April that a contractor had purchased and deployed a spying tool made by NSO, the contentious Israeli hacking firm, for use by the U.S. government, White House officials said they were unaware of the contract and put the F.B.I. in charge of figuring out who might have been using the technology. After an investigation, the F.B.I. uncovered at least part of the answer: It was the F.B.I. (Read full report here.) (NOTE: This material may require a one time free subscription or sit behind a paywall.)
Article: New acoustic attack steals data from keystrokes with 95% accuracy - Bleeping Computer, 05 Aug 23
A team of researchers from British universities has trained a deep learning model that can steal data from keyboard keystrokes recorded using a microphone with an accuracy of 95%. When Zoom was used for training the sound classification algorithm, the prediction accuracy dropped to 93%, which is still dangerously high, and a record for that medium. Such an attack severely affects the target's data security, as it could leak people's passwords, discussions, messages, or other sensitive information to malicious third parties. (Read full report here.)
---
Continuing Counterespionage Challenges: Chinese spies may rob us blind, but are we really losing in the long run? - Discourse, 02 Aug 23
Robert Hanssen looked like the beau ideal of an FBI special agent—patriotic, modest-living, ostensibly religious. But he was also one of the most notorious traitors in American history: As an FBI counterintelligence agent, he spied for the Russians over a span of 21 years, exposing to them our spies, intelligence budget priorities and even government plans in case of a nuclear attack. Hanssen was finally captured while making a dead drop in 2001, after a frustrated FBI investigator pitched $7 million to a Russian spy handler to give him up. Upon his arrest, he asked his arresting agents, "What took you so long?" Last month, Hanssen died in prison, and his passing prompts us to look at the current state of counterespionage. As bad as the Hanssen case was, more damaging espionage incidents in recent years have baffled American intelligence. In his recent book "Spyfail," U.S. intelligence community critic James Bamford argues the U.S.'s counterintelligence abilities have failed dramatically, pointing to several prominent cases of America being harmed by the Russians, Chinese, North Koreans and even the Israelis. One case, the theft of the National Security Agency's computer hacking tools by "the Shadow Brokers," has never been solved. (Full report here.)
To trust or to restrict? – mapping professional perspectives on intelligence powers and oversight in the Netherlands using Q-methodology - Intelligence and National Security, 02 Aug 23
In recent years, the intelligence domain has transformed and become more cyber-oriented. This has been accompanied by governance reforms of intelligence agencies' powers and oversight mechanisms. However, opinions on key points of these reforms diverge and diverging professional opinions may affect how reforms achieve intended goals. Using Q-methodology, this article identifies and analyses four distinct viewpoints that professionals in the Dutch intelligence community hold regarding intelligence powers and oversight thereof. This study was done in the context of recent reforms in the Netherlands and also considers how views on trust, privacy, and effectiveness play a role. (Full report here.)
Optimising OSINT for the Intelligence Community - The World of Intelligence Podcast, JANES, 26 Jul 23
Randy Nixon, Director, Open Source Enterprise, CIA and long time user of Janes joins Harry Kemsley and Sean Corbett to discuss the power and utility of open source intelligence in the intelligence community, why the people in these organisations are so important and how this community can optimise OSINT in their organisations. (48 mins) (Listen here.)
Health security intelligence capabilities post COVID-19: resisting the passive "new normal" within the Five Eyes - Intelligence and National Security, 02 Aug 23
This paper spotlights lessons for health security intelligence across the 'Five Eyes' countries. The COVID-19 pandemic and recent worldwide patterns related to climate change have highlighted the crucial supporting role intelligence analysis may play in comprehending, planning for, and responding to such global health threats. In addition to the human lives lost, the COVID-19 pandemic has revealed serious national security concerns, notably for economic, societal, and in some cases, political stability. In response, a greater emphasis must be placed on intelligence. The paper has three goals. First, it outlines the major thematic areas where key 'Five Eyes' intelligence communities' (ICs) skills were tested in supporting the management of COVID-19: 1) the origins of SARS-CoV-2, 2) disinformation campaigns, and 3) early warning systems. The article then explores how such factors have impacted ICs' ability to provide decision-making support during COVID-19. Finally, the article discusses how 'Five Eyes' ICs may strengthen capacity in the three crucial areas. The 'Five Eyes' ICs must act swiftly but methodically to assess the security-based analytic lessons learned during the COVID-19 pandemic to maximize preparation for the next inevitable pandemic, whether caused by a natural disaster, climate change, or state or non-state threat actors. (Full report here.)
Truth Decay and National Security - Lawfare, 01 Aug 23
The line between fact and opinion in public discourse has been eroding, and with it the public's ability to have arguments and find common ground based in fact. We at RAND call this diminishing role of facts and analysis in American public life "Truth Decay." Everyone can feel how it affects their day-to-day lives—the family member who has fallen down a QAnon rabbit hole, avoiding discussing current affairs with a neighbor, or the fractious discourse on a television program. But this phenomenon is also degrading U.S. national security, in ways more difficult to observe. Five years ago, RAND published a seminal document describing Truth Decay, and former President Obama put it on his summer reading list. Since then, our RAND colleagues have examined the intersections of Truth Decay with media literacy, individual resistance, and vaccine hesitancy. In our new report, we examine this phenomenon specifically in the context of national security, finding that Truth Decay adversely affects the day-to-day business of national security and major decision-making at every level. (Full report here.)
In-Depth: China's Many Spies in Canada - NTD, 30 Aug 23
For China watchers, the arrest of a retired RCMP officer for allegedly helping China with its interference efforts in Canada is not surprising, given Beijing's extensive network of spies and agents in Canada and its ambitions for global domination. Scott McGregor, a former Canadian Armed Forces intelligence operator and intelligence adviser to the RCMP, says Canada is particularly infested with a proportionally higher number of CCP agents compared to other countries. This is due to a number of factors, including "ease of entering, the massive support network and depth of infiltration, abundance of natural resources, and lack of enforcement," he said. China's operations, he told The Epoch Times, "are all part of a much larger strategy, undermining the West and rising up to world domination by 2049." (Full report here.)
Visualizing the World's Space Debris by Country Responsible - Visual Capitalist, 04 Aug 23
Earlier in July, a suspicious object washed up on a remote beach in Western Australia. This chunk of golden metal was reported to be a piece of space debris that found its way back to Earth. And it is not the only one. Today, thousands of defunct satellites, spent rocket stages, metal shards from collisions, and other remnants of human space exploration are orbiting the Earth at breakneck speeds. In this graphic, Preyash Shah uses tracking data from the Space-Track.org, maintained by the U.S. Space Force, to help visualize just how much debris is currently orbiting the Earth, while identifying the biggest contributors of this celestial clutter. (Access visual tool and full report here.)
Intelligence in History - A Collection of Recent Content
True Intelligence Matters in Film - Official Secrets - Gavin Hood (2019)
The true story of a British GCHQ language officer turned whistleblower who leaked a memo to the press about a joint SIGINT operation with NSA designed to gauge the sentiments of United Nations diplomats tasked to vote on a resolution regarding the 2003 invasion of Iraq.

More information about this based-on-true-events production here.
Walking Tours - Washington, DC - Sundays (Dates/Times Vary)
Former intelligence officers guide visitors on two morning and afternoon espionage-themed walking tours: "Spies of Embassy Row" and "Spies of Georgetown." For more information and booking, click here or contact rosanna@spyher.co
---
Sharing the Burden: Women in Cryptology during World War II
by Jennifer Wilcox
(Salasio Anthology of Cryptology History, 02 Aug 23 kindle release (01 Jan 98 original paperback release))
Thousands of women helped to win World War II through their cryptologic efforts. Few will know the significance of their contributions or of the lives they helped save. Although women have long been a part of cryptologic history, even before the Second World War, the presence of servicewomen in cryptology allowed others to follow. Their dedication and abilities proved, to more than one doubting male commander, that women could more than adequately do this exacting, detailed, and important work. They left behind a strong legacy, allowing thousands of women to follow in their footsteps. These women played vital roles throughout the Cold War era and will continue to bring their talents, skills, and abilities to cryptology, one of the nation's most secret sciences.
Order book here.
---
Intelligence Power in Practice (Intelligence, Surveillance and Secret Warfare)
by Michael Herman and David Schaefer
(Edinburgh University Press, 31 Mar 22)
This volume draws on Herman's professional experience and personal recollections to examine the past and present of British intelligence. In twenty-one chapters he offers an insider's perspective on the Cold War intelligence contest against the Soviet Union and its continuing legacy today. This includes proposals for intelligence ethics and reform in the twenty-first century, and the declassified copy of his evidence to the 2004 Butler Review. Herman also discusses the role of personalities in the British intelligence community, producing sketches of Cold War contemporaries on the JIC and several Directors of GCHQ. The combination of operational experience and academic reflection makes this volume a unique contribution to intelligence scholarship. Michael Herman (1929-2021) was the world's leading intelligence practitioner-academic. Among his senior roles during a thirty-five year career in Her Majesty's Civil Service, he was Secretary of the Joint Intelligence Committee from 1972-75, and Head of several GCHQ Divisions in the 1970s-80s. After his professional retirement, he was a Gwilym Gibbon Research Fellow at Nuffield College Oxford and founding director of the Oxford Intelligence Group.
Order book here.
---
Blind Man's Bluff: The Untold Story of American Submarine Espionage
by Sherry Sontag, Christopher Drew, Annette Lawrence Drew
(Public Affairs, 19 Oct 98)
Over the course of five years, investigative reporters Sherry Sontag and Chris Drew interviewed hundreds of men who had never spoken about their underwater lives—not even to their wives and children. They uncovered a wealth of classified information: the tapping of undersea Soviet telephone cables, the stealing of Soviet weapons, the tragic collisions of enemy submarines. They tell of medals awarded in secret and deaths disguised with disinformation. Blind Man's Bluff is a critical work of history that reads with all the excitement of a Tom Clancy novel and all the tragedy of Das Boot.
Order book here.
---
---
A British history journalist, Andrew Southam, is writing a book about events in Cyprus 1974, which saw an attempted coup against president Archbishop Makarios, two interventions by Turkey, the fall of the Greek Junta, the cutting of aid to Turkey and the assassination of Ambassador Ron Davies; and contributed to the murder a year later of Athens CIA station chief Dick Welch besides other British, Greek and American officials over the subsequent 27 years. This work is an accurate narrative of events (initially called 'Cyprus'74, no control, no conspiracy'), rebutting with evidence various conspiracy allegations of US and/or British collusion with either Greece or Turkey. He would warmly welcome speaking to any intelligence officers who played a role in these events. He can be contacted at andrew2southam@yahoo.co.uk.
Call for Information: Rueben Efron (1911-1993), former CIA translator, HTLINGUAL.
Please contact Mark S. Zaid, Esq. at mark@markzaid.com or (202) 330-5610.
Call for Information: Arnold M. Silvier
Relative of Silvier, aka "Richie Boy," seeks information on the person (or works of) Silver, who was in the US Army during WWII and, later, CIA (1949 - 1978), with postings in Austria, Luxembourg, Germany, Turkey and Washington DC. Please contact nboicecounseling@gmail.com
Survey for Members: Skill Sets Needed for Intelligence Analysis Degree Holders to See Success After Graduation
Northeastern University Security and Intelligence Studies professor researching the skill sets required for Intelligence Analysis degree holders to see success after graduation welcomes the participation of AFIO members in a 5-minute survey in support of the research. Access survey here.
Call for Information: 430th CIC in Salzburg in 1946
I am currently writing about 430th CIC in Salzburg in 1946. I have a (large) CIC file and am now trying to track down further details about two officers mentioned in this: (1) Bill Taylor. The sources do not make clear whether the officer was Major Bill G. Taylor, GSC, Head of the Counter-Intelligence Bureau of G-2 (Intelligence Section), US Forces Austria, or "Mil.Reg." Captain Taylor of Salzburg. Any information on either/both of these officers would be most welcome. (2) Pace B Rose. Rose was a CIC Special Agent in Austria, later a CIA officer who continued to be attached to the Agency after retirement. He died on 3 January 2009. I would like to contact family and friends of Pace Rose. According to the internet, Rose had children, Donna R. Hilverts and Gary W. Rose, and five grandchildren and three great grandchildren. Please contact S.Cody@westminster.ac.uk with any information.
Call for Sources: Intelligence Officers Who Lived in Spain in the 1970s
Spanish journalist Francisco Jiménez is preparing a documentary about the intelligence services in Spain in the 70s. He is looking for intelligence officers who worked in Spain in those years. If you are willing to assist Francisco, he can be reached at fjimenez@globomedia.es.
Call for Sources: Intelligence activities in Grenada and the southern Caribbean between 1979, Operation Urgent Fury, Leonard Barrett
The Washington Post is developing a multi-part audio documentary series (i.e. podcast) chronicling the Grenadian revolution and the US intervention in 1983. They've interviewed nearly 100 people so far, ranging from the heads of state, former Grenadian officials, current and former US officials, veterans, and intelligence officers. They're looking for people who served at the time and may be knowledgeable about intelligence activities in Grenada and the southern Caribbean between 1979 and Operation Urgent Fury. They would also be interested in speaking with anyone who knew Leonard Barrett during the same period. If anyone is interested in participating, please reach out to Washington Post reporter Ted Muldoon via email at ted.muldoon@washpost.com or on Signal at 651-497-5449.
Call for papers: Energy Concerns in National Security and Business Intelligence: Identifying Threats and Developing Solutions - International Journal of Intelligence and Counterintelligence
The link between energy and national security is well established and is a continuing multifaceted problem. Every facet of the intelligence process (e.g., collection, analysis, and production) has played a significant role for governments and private industry in anticipating threats to this vital sector. For example, current intelligence assessments focusing on Europe's major energy concerns are stemming from supply-chain disruptions caused by a pandemic, Russia's war in Ukraine, climate change, and the phasing out of coal and phasing in of renewable sources. This conference provides an opportunity to discuss the contribution of business intelligence in understanding the threat to role of energy and national security interests. It brings together prominent academic voices, experienced practitioners, and policymakers, offering an opportunity to "bridge the gap" between these sectors. We are looking for conference participants to identify critical issues and challenges, competing perspectives, new and existing trends, creative solutions for new technologies, and the emergence of new market conditions.
Proposals, abstracts, or papers should be submitted by September 1.
More information, topic suggestions, and submission instructions here.
Call for papers: Intelligence and Post-War Reconstruction - International Journal of Intelligence and Counterintelligence
History shows that without planning for post-war reconstruction, apparent victory in war can lead to long-term defeat. On the other hand, wise post-war planning can lead to friendly, peaceful, and profitable relations between victor and vanquished. For political, socio-economic and security-related planning, intelligence plays a crucial role in estimating capabilities, securing infrastructure, locating persons of interest, and rebuilding. In honor of the 75th anniversary of the European Recovery Program (Marshall Plan) after the Second World War, the editors are particularly interested in papers dealing with intelligence concerning post-war reconstruction initiatives and planning connected to historical and recent conflicts. Both case studies and theoretical and methodological approaches are welcome. The studies may include, but do not have to be focused on, the following questions and issues:
The role of diplomatic and military intelligence during the conflict as preparation for post-war reconstruction, from the conceptual to the practical.
What intelligence needs to be collected to secure and boost reconstruction?
What contacts, networks, and infrastructure are necessary for intelligence to be effective?
Who has been or should be approached and/or recruited for reconstruction efforts based on intelligence?
When has intelligent post-war planning (or its opposite) been historically evident?
How should intelligence interact with formerly warring parties and international organizations to empower practical reconstruction efforts?
What intelligence collection challenges have services encountered in working for post-war peace?
How did intelligence factor in the European Recovery Program?
What was George C. Marshall's position on the role of intelligence in general or concrete examples related to "his" plan?
01 Nov 23 deadline. More information and submission instructions here.
Call For Articles: AFIO Journal, The Intelligencer
For the past four years, AFIO has included in The Intelligencer a series of articles on "when intelligence made a difference." Written by scholars, intelligence practitioners, students, and others, they cover events from ancient times to the modern world and in many countries. AFIO is soliciting articles for future issues. Most articles run between 2,000 and 3,000 words, although some are longer or shorter. If you have an idea for an article that fits the theme, email senior editor Peter Oleson at peter.oleson@afio.com.
---
Retired Federal Government Employees Wanted - National Security Agency - Fort Meade, Maryland
The National Security Agency (NSA) may occasionally need skilled civilian retirees to augment the existing work force on high priority projects or programs. In order to fill these temporary positions quickly, we need to know who may be interested and available to return to work with us on a short notice basis as well as their skills. Retirees provide expertise and corporate knowledge to temporarily support mission requirements, manpower shortfalls, and/or mentor the next generation of Agency employees. Salary Range: $86,335 - $170,800.
Additional information and application here.

Assistant/Associate Professor of Intelligence Studies (Global Security and Intelligence Studies) - Embry-Riddle Aeronautical University - Prescott, Arizona
Embry-Riddle Aeronautical University's Prescott, Arizona campus is accepting applications for a tenure-track assistant or associate-level professor of intelligence studies to teach intelligence courses to students in the Global Security and Intelligence program. The successful candidate will teach students about the intelligence community, strategic intelligence, the intelligence cycle and intelligence analysis, writing, and briefing. Prior experience working in the intelligence community is strongly preferred. We are interested in candidates with teaching acumen in intelligence analysis and writing using structured analytical techniques.
Additional information and application here.

---
Mike Abraham — Decorated CIA Officer, FBI Employee

Michael "Mike" Anthony Abraham, 71, of Fairfax Virginia, known to his family and friends as "Abe" passed away at his home on July 28, 2023, after a courageous battle with cancer. Mike was born on in Butler, Pennsylvania, attended Butler High School, and graduated with the class of 1970. He relocated to Virginia, worked for the Federal Bureau of Investigation and then found his life long career at the Central Intelligence Agency. While working, he attended Averette University and graduated with his undergraduate degree in Business Administration. Mike served the Agency for 34 years as a Finance Resource Manager and was a member of the Senior Intelligence Service. He received several awards to include the Career Intelligence Medal.
Kristie Macrakis — Intelligence Studies Academic and AFIO Friend

Professor Kristie Macrakis, 65, passed on 14 November 2022 after a brief illness. To know Professor Kristie Macrakis was to know her work. A lover of all things spycraft, espionage, and counterintelligence, Macrakis turned her passion into her life's study — sharing it with colleagues, students, and the wider world in an impressive oeuvre of books, presentations, courses, and more. Her books, Espionage and Nothing is Beyond our Reach: America's Techno-Spy Empire, were released this spring 2023. Kate Pride Brown, an associate professor in the School of History and Sociology, said Macrakis was "strong-willed, tough-minded, ambitious, and passionately devoted to her scholarship." She also was dedicated to her students and colleagues. "When she found out that I was teaching in the Pacific Program, which she had done before, she was so ridiculously happy for me," Brown said. "She was almost giddy in sharing advice and making suggestions for how to organize a course abroad, and wanted to hear all about it when I returned. I appreciated her enthusiasm for my own opportunities." Associate Professor Laura Bier echoed this sentiment, saying Macrakis was an outspoken voice for faculty governance and not afraid to ask the hard questions. "She was also generous in her feedback on research-in-progress," Bier said. "I presented a talk on my work in progress and, although I am in a very different field, she wrote a whole page of comments and invited me to talk to her further if I had any questions." Mario Bianchini, who completed his doctorate in 2022 under Macrakis's tutelage, warmly remembers her support. "If she felt like I was in jeopardy in any way she would be extremely protective of me," he said. Bianchini was involved in a serious bike accident during the period while he was working on his Ph.D. with Macrakis, but "she made sure that I was still supported," he said. "Any moment where that needed to be done, she would do it." Over the course of her career, Macrakis's writing appeared in publications such as Newsweek, the Washington Times, Nature, Science, and American Scientist. She made dozens of media appearances including interviews on the History Channel, Science Friday, NPR, and the Smithsonian Channel. She also spoke about her work at prestigious venues such as the Harvard Club, the International Spy Museum, and the Carter Center. In addition, Macrakis was a Sigma Xi Distinguished Lecturer, completed fellowships at the Institute for Advanced Study, Princeton University, Fulbright, and the Wilson Center, and received grants from the National Science Foundation and the Humboldt Foundation.
Vicki McKorkle — Career NSA Linguist and Analyst

Vicki Noel McCorkle, age 75, of Millsboro, DE, passed away peacefully at home on Friday, July 14, 2023, after a lengthy battle with pancreatic cancer. Born in Baltimore, MD, she led a long and successful career as a linguist and intelligence analyst for the NSA. It was a career that was, often challenging, but tremendously fulfilling. While working full-time at the NSA, Vicki attended night classes to ultimately earn her bachelor's degree. At the time of her retirement, through her hard work and dedication, she was a member of NSA management. She retired from NSA in 1999 after 34 years of service. She was a lifetime member of the Phoenix Society.
---
9 Sep 2023, 1130 EDT - Indialantic, FL - AFIO Florida Satellite Chapter hosts Capt Paris Michaels PhD on "Türkiye in NATO?" The event will commence at 11:30 AM at the Doubletree Hotel, 1665 N. Stateroute A1A, Indialantic, FL 32903
Captain Michaels' presentation will follow a sit-down lunch. The cost is $35.00 per person.
Registrations or Qs to Larry Sanford, Chapter President, or call 978-502-3328.
14 Sep 2023, 1130-1400 (PT) - In Person - Col. Robert W. Parr, USAF (ret) on "12 Days with a Soviet Pilot Defector" - Basque Cultural Center, San Francisco - The AFIO Andre LeGallo Chapter. No host cocktail at 1130 hours (Pacific). Meeting starts at 1200 hours. Basque Cultural Center, 599 Railroad Avenue, South San Francisco, CA. RSVP and pre-payment required.
Register NOW: Eventbrite Registration link
RSVP and pre-payment is required. RSVP or Qs to Mariko.
See the AFIO Calendar of Events for scheduling further in the future.
---
10 Aug 23, 0900-0945 (ET) - Strategic Intelligence Insights:Perspectives from Six Decades of National Security Leadership – INSA - Virtual
Join INSA and AFCEA on Thursday, August 10 from 9:00 - 9:45 AM ET for a special Fireside Chat with Admiral William O. Studeman, USN, (Ret.), and his son, Rear Admiral Michael Studeman, Commander, Office of Naval Intelligence and Director, NMIO Office of Naval Intelligence. Moderated by the Honorable Joan Dempsey, the two will discuss: National security strategy and strategic intelligence; Global Cold Wars in the 20th and 21st centuries, from Europe to Asia; The role and value of open-source information; Intelligence support by industry, then and now. Plus, audience Q&A. All attendees will receive a link to the session recording! More information and free registration here.
16 Aug 23, 1200-1300 (ET) - Spying And Covert Action Made Simple - with Jack Devine, former Acting Director of CIA's operations outside of the United States – Johns Hopkins University - Virtual
Join Michael Ard for a curated conversation with Jack Devine, former Acting Director of CIA's operations outside of the United States on "Spying and Covert Action Made Simple." Jack Devine is a founding partner and President of The Arkin Group LLC, which specializes in international crisis management, strategic intelligence, investigative research and business problem solving. He is a 32-year veteran of the Central Intelligence Agency ("CIA"). Mr. Devine served as both Acting Director and Associate Director of CIA's operations outside the United States from 1993-1995, where he had supervisory authority over thousands of CIA employees involved in sensitive missions throughout the world. In addition, he served as Chief of the Latin American Division from 1992-1993 and was the principal manager of the CIA's sensitive projects in Latin America. Between 1990 and 1992, Mr. Devine headed the CIA's Counternarcotics Center, which was responsible for coordinating and building close cooperation between all major U.S. and foreign law enforcement agencies in tracking worldwide narcotics and crime organizations. From 1985-1987, Mr. Devine headed the CIA's Afghan Task Force, which successfully countered Soviet aggression in the region. In 1987, he was awarded the CIA's Meritorious Officer Award for this accomplishment. Mr. Devine's international experience with the U.S. government included postings to Latin America and Europe. During his more than 30 years with the CIA, Mr. Devine was involved in organizing, planning and executing countless sensitive projects in virtually all areas of intelligence, including analysis, operations, technology and management. He is the recipient of the Agency's Distinguished Intelligence Medal and several meritorious awards. He is a recognized expert in Intelligence matters and has written Op-Ed articles for The Washington Post, The Wall Street Journal, The Financial Times, Foreign Affairs Magazine, The World Policy Journal, Politico and The Atlantic Monthly. He has also made guest appearances on National Press Club, CNN, CBS, NBC, MSNBC, Fox News, CSPAN, Bloomberg News as well as the History and Discovery channels, PBS, NPR and ABC Radio.

Program is free of charge but requires advanced registration here.
Tuesday, 29 Aug 23, 1400-1500 (ET) – Washington, DC – SPY with Me: Memory Loss Program – Virtual International Spy Museum Program
SPY with Me is an interactive virtual program for individuals living with dementia and their care partners. Join SPY as we use music and artifacts to explore some of our favorite spy stories. Programs last one hour and are held virtually through Zoom. Every month the same program is offered on two different dates. To register, please email Shana Oltmans at soltmans@spymuseum.org. Free but space is limited. Visit www.spymuseum.org.
Thursday, 31 Aug 23, 1400-1500 (ET) – Washington, DC – SPY with Me: Memory Loss Program – Virtual International Spy Museum Program
SPY with Me is an interactive virtual program for individuals living with dementia and their care partners. Join SPY as we use music and artifacts to explore some of our favorite spy stories. Programs last one hour and are held virtually through Zoom. Every month the same program is offered on two different dates. To register, please email Shana Oltmans at soltmans@spymuseum.org. Free but space is limited. Visit www.spymuseum.org.
---
---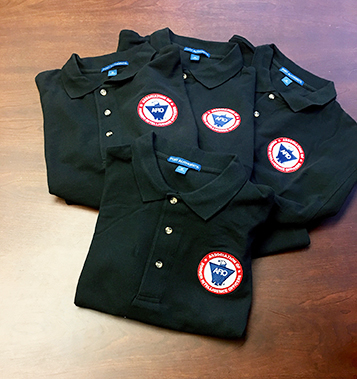 Now available: Black short-sleeved polo shirts with Embroidered AFIO logo
Show your support for AFIO with our new Black Short-sleeve Polo Shirts. Shirts are shrink and wrinkle resistant of fine cotton with a soft, "well-worn, comfy" yet substantial feel. They feature a detailed embroidered AFIO seal. Get a shirt for yourself and consider as gifts for colleagues, family, and friends. Only $50 each including shipping.
Sizes for (M) men, only; Small, Medium, Large, XL, XXL, and XXXL. $50 per shirt.
You may pay by check or credit card. Complete your order online here or mail an order along with payment to: AFIO, 7600 Leesburg Pike, Ste 470 East, Falls Church, VA 22043-2004. Phone orders at 703-790-0320. Questions? Contact Annette at: annettej@afio.com.
---

PopSocket for cellphones or tablets
Show your support to AFIO while enjoying the convenience offered by our AFIO Logo PopSocket. The PopSocket is most commonly used as a stand and as a grip for your mobile phone or tablet; handy for taking selfies, watching videos, and for texting. The PopSocket looks like a small button or sticker which, when closed, sticks flat to your mobile device. However, its accordion-like design enables it to pop open for use. The benefits of using a PopSocket make it a must-have accessory for your mobile phone or tablet. It also aids in keeping your phone from slipping off your hand during use, falling, or breaking.
Price: $15. Order this and other store items online here.
---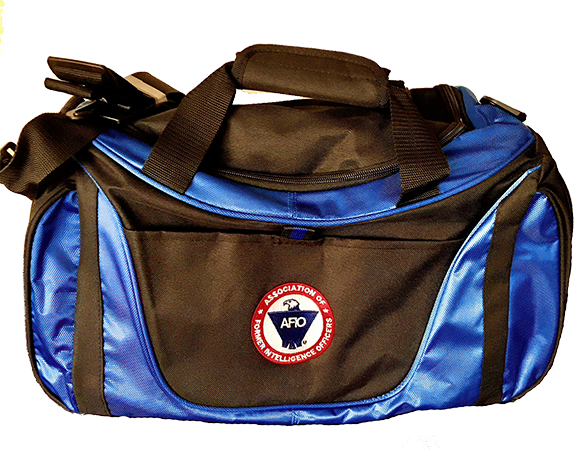 Duffel Bags - Royal Blue and Black with Full Color AFIO Logo This duffel has it all when it comes to value, style and organization.
600 denier polyester canvas with polyester double contrast; D-shaped zippered entry for easy access. Front pocket with hook and loop closure. End mesh pocket Easy-access end pockets. Four durable, protective feet and built-in bottom board for added strength. Web handles with padded grip. Detachable, adjustable shoulder strap.
Dimensions: 11"h x 19.75"w x 9.75"d; Approx. 2,118 cubic inches
Price: $50. Order this and other store items online here.
---
AFIO Mug with color glazed seal.

Made in the U.S.A., dishwasher-safe.
$35 includes shipping.

Sip your morning joe in style or use it to stash pens, cards, paperclips, or candy.
Order this and other store items online here.
---


Caps - Dark Navy with Navy AFIO Logo
An authentic silhouette with the comfort of an unstructured, adjustable fit. Fabric: 100% cotton. Unstructured. Fabric strap closure with adjustable D-clip. Price: $30. Order this and other store items online here.
---
PUBLISHED IN 2023
Be informed on career opportunities in the U.S. Intelligence Community
Intelligence as a Career - with updated listings of colleges teaching intelligence courses, and Q&As on needed foreign languages, as well as the courses, grades, extracurricular activities, and behavioral characteristics and life experiences sought by modern U.S. intelligence agencies.

AFIO's popular 47-page booklet reaches thousands of high school, college students, university guidance offices, and distributed in classes teaching intelligence, to help those considering careers in the U.S. Intelligence Community.

This is the all new fifth edition.
The publication is also popular with University Career Guidance Centers, professors and academic departments specializing in national security, and parents assisting children or grandchildren in choosing meaningful, public service careers.
This booklet is provided online as a public service from the generosity of AFIO board, volunteer editors/writers, donors, and members.
We thank all for their support which makes this educational effort possible.
Careers Booklet (new 2023 Fifth Edition) can be read or downloaded here

---
Guide to the Study of Intelligence...and...When Intelligence Made a Difference
"AFIO's Guide to the Study of Intelligence" has sold out in hard-copy.
It is available in digital form in its entirety on the AFIO website here.

Also available on the website here are the individual articles of AFIO's history project "When Intelligence Made a Difference" that have been published to date in The Intelligencer journal. More articles will be appear in future editions.
---
Address Technical Issues Or Unsubscribe
Some features of the email version of the WIN do not work for readers who have chosen the Plaintext Edition, some AOL users, and readers who access their email using web mail. You may request to change from Plaintext to HTML format here afio@afio.com. For the best reading experience, the latest web edition can be found here: https://www.afio.com/pages/currentwin.htm
To unsubscribe from the WIN email list, please click the "UNSUBSCRIBE" link at the bottom of the email. If you did not subscribe to the WIN and are not a member, you received this product from a third party in violation of AFIO policy. Please forward to afio@afio.com the entire message that you received and we will remove the sender from our membership and distribution lists.
---
Disclaimer and Legal Protection
Weekly Intelligence Notes (WINs) are a carefully selected collection of timely open source reports and announcements and other media focused on intelligence and related national security matters that is produced for non-profit educational use by AFIO members and WIN subscribers. WINs are protected by copyright and intellectual property laws. They may not be reproduced or re-sent without specific permission from the Producer. Opinions expressed in the materials contained in the WINs are solely those of the content creators listed with each item. Notices in the WINs about non-AFIO events do not constitute endorsement or recommendation by AFIO.

(c) 1998 thru 2023


---

AFIO Members Support the AFIO Mission - sponsor new members! CHECK THE AFIO WEBSITE at www.afio.com for back issues of the WINs, information about AFIO, conference agenda and registrations materials, and membership applications and much more! .

AFIO | 7600 Leesburg Pike, Suite 470 East, Falls Church, VA 22043-2004 | (703) 790-0320 (phone) | (703) 991-1278 (fax) | afio@afio.com
---
About AFIO | Membership Renewal | Change of Address | Upcoming Events | Chapter Locations | Corporate/Institutional Memberships | Careers in Intelligence Booklet | Guide to the Study of Intelligence | Intelligencer Journal | Weekly Intelligence Notes | Make A Donation | AFIO Store | Member-Only Section | Code of Ethics | Home Page
RETURN TO TOP
---