---
U.S. State Department To Provide Intelligence via Mobile Devices - Armed Forces Communications & Electronics Association, 01 Sep 23
Within two years, U.S. diplomats will receive unclassified/official use-only threat intelligence through mobile devices. The move toward mobility is one piece of the State Department's Bureau of Intelligence and Research (INR) broad technology modernization effort. The INR's mission within the intelligence community is unique in that it provides intelligence specifically to U.S. diplomats around the world, explained Brett Holmgren, who took over leadership of the bureau one year ago as the assistant secretary of state for intelligence and research. INR also happens to be the country's oldest civilian intelligence organization, an outgrowth of the Research and Analysis Branch of the Office of Strategic Services, which was disbanded in 1945. Other components of the Office of Strategic Services evolved into the Central Intelligence Agency and U.S. Special Operations Command. Shortly after coming to INR, Holmgren published a 2025 strategic plan that includes digital transformation, which among other priorities, focuses on migrating top secret/sensitive compartmented information (TS/SCI) to the cloud, modernizing the network infrastructure, integrating secure development operations, commonly known as DevSecOps, and developing mobile capabilities to support deployed diplomats. (View report here.)
Turkish intelligence black site for secret arms transfers and torture chambers exposed - Nordic Monitor, 31 Aug 23
Nestled within a pristine natural and historical conservation area at the heart of Turkey's capital, approximately two kilometers from President Recep Tayyip Erdogan's opulent palace, a clandestine facility operated by Turkey's notorious intelligence agency, MIT (National Intelligence Organization), serves as a hub for arms transfers to jihadist groups and a black site for torture and mistreatment of abducted individuals. Situated at the coordinates 39.92632610216299, 32.77207015662205 on Google Maps, this covert facility enjoys a strategic location. It is positioned a mere 230 meters from Anadolu Boulevard and approximately 600 meters from Ankara Boulevard, which facilitates ease of access for intelligence operatives, enabling the transportation of arms in large trucks and the covert transfer of abducted victims for interrogation under inhumane conditions of torture. The 2023 Google Maps imagery suggests that the site remains active, revealing three cars parked adjacent to the facility's gate. Additionally, a control point was established along the road leading to the site, with a lift arm barrier positioned approximately 30 meters before the main gate. Furthermore, three major satellite dishes are mounted on the southern side of the compound. There are no nearby buildings, rendering the facility completely secluded from public view and scrutiny. (Full article here.)
Texas National Guard disbanded intelligence wing after members used WhatsApp to spy on migrants - Texas Tribune, 29 Aug 23
When officers from the Texas National Guard showed up to their 7 a.m. meeting with federal agents from Homeland Security Investigations in El Paso, they didn't arrive empty-handed. Six military intelligence officials turned over a list of names at the February 2022 meeting. The Texans were part of an intelligence directorate supporting Operation Lone Star, Gov. Greg Abbott's state-run border mission. The officers, which included the group's top two leaders, told federal agents they'd secretly infiltrated invite-only WhatsApp group chats filled with migrants and smugglers and wanted their help investigating the targets they'd identified, according to a sworn statement attached to a whistle blower complaint filed later that month.(Full article here.)
Polish official warns of resurgence in Russian espionage - Polski Radio, 29 Aug 23
Speaking to state news agency PAP, Żaryn emphasized that Polish counterintelligence is treating these activities "as something that will be resurgent." He also revealed that a spy network focused on derailing trains carrying shipments to Ukraine had previously been identified by Poland's Internal Security Agency (ABW). "The first time we talked about a major blow to the spy network was in March. Subsequent actions and findings have allowed us to detain more individuals involved in activities for Russian secret services," Żaryn said. He added that currently there are clear attempts to rebuild the spy network and recruit new agents. "This still remains a challenge, as we see further attempts to find people willing to work for Russian intelligence against Poland," Żaryn noted. (Full article here.)
Ex-CIA employee's conviction in big secrets leak is largely upheld - Reuters, 29 Aug 23
A U.S. judge on Tuesday threw out an obstruction charge but mostly upheld the conviction of a former Central Intelligence Agency software engineer for carrying out the largest theft of classified information in the agency's history. Joshua Schulte, 34, was convicted in July 2022 on four counts each of espionage and computer hacking and one count of lying to FBI agents, after giving classified materials to WikiLeaks in the so-called Vault 7 leak. WikiLeaks in March 2017 began publishing the materials, which concerned how the CIA surveilled foreign governments, alleged terrorists and others by compromising their electronics and computer networks. Following the conviction, U.S. Attorney Damian Williams in Manhattan called the theft "one of the most brazen and damaging acts of espionage in American history." (Full article here.)
Hacktivists Breach Iranian Surveillance System - Forbes, 29 Aug 23
Hacking group Ghost Sec says it's successfully taken down Iran's privacy-invading software Fa nap Bentham, revealing details about its surveillance capabilities. The group has exposed 20GB of data, including source code, relating to face recognition and motion detection systems from Iranian software company Fa nap While Fa nap was initially established as a native Iranian banking system, it has been apparently expanded into a comprehensive surveillance system used by the Iranian government to monitor its citizens. Ghost Sec says it plans to make the data public, and has set up a dedicated Telegram channel called Iran Exposed to share further information. It says it plans to publish segments of the Bentham code, including various components such as configuration files and API data, and says it will provide in-depth explanations once all the data has been uploaded. (Full article here.)
Women working in U.S. intelligence wrestle stereotype to leave mark on male-dominated field - Kansas Reflector, 31 Aug 23
Assistant Special Agent in Charge Jeanette Mazola has grown weary of Hollywood's tendency to produce movies portraying women agents of the U.S. Federal Bureau of Investigation as tortured souls incapable of balancing career and family. Mazola, who was posted to the FBI's Kansas City office last year and previously served as an analyst with the U.S. Secret Service, said big-screen depictions often diminished reality of the FBI as a cauldron of female agents who were single, married or mothers with routine lives at home. "Hollywood does not do us a favor in that portrayal," she said. "By creating this image of women FBI agents (with) their identity solely revolving around their job, I think that's a disservice," she said. "It puts on a front that if you are a woman, you are only about your job or your family, and not both." That assessment of Hollywood resonated with Lindsey Maier, intelligence manager in global security at Honeywell Federal Manufacturing and Technologies, which manages the Department of Energy's National Security Campus in Kansas City, Missouri. She was a U.S. Army operations and technology division intelligence director in the Pentagon and holds a doctorate in policy and procedure. (Full article here.)
Israel Defense Force spy plane makes first test flight - Israel Today, 28 Aug 23
The Israel Defense Forces has commenced test flights with a "cutting-edge" spy plane, the Defense Ministry's Directorate of Defense Research and Development announced on Sunday. The ORON aircraft, developed in conjunction with Israel Aerospace Industries and the IDF, is "the world's most advanced aircraft of its kind," the ministry said. During a recent ceremony, senior defense officials celebrated the successful integration of intelligence systems into the plane, which a press release said marks a "significant milestone" in the development phase. Fitted with innovative sensors and intelligence-gathering systems, the ORON will allow the IDF to monitor multiple targets in real-time and under various weather and visibility conditions. (Full article here.)
US offers rare preview of upcoming spy-satellite launch - Government Executive, 29 Aug 23
Tuesday launch will aim to put highly secret object-tracking satellites into geosynchronous orbit, U.S. officials said in a press conference about an upcoming National Reconnaissance Office mission. The launch, which will use United Launch Alliance's Atlas 5 rocket, is part of the Space Force/NRO SILENTBARKER/NROL-107 mission. The NRO's missions typically remain highly classified, as the office operates the Defense Department's spy satellites. However, the Pentagon is now being more open about its missions to deter adversaries, said Lt. Gen. Michael Segueing, who leads Space Systems Command. "A huge element of deterrence is the ability for the adversary to know what we can and cannot see, so we actually want our competitors to know that we have eyes in GEO and we can see what's happening in GEO," Segueing told reporters Monday. The Defense Department is making an effort with this mission to be "more transparent," said NRO Director Chris Scolioses. (Full article here.)
Samia appoints new spy chief for Tanzania - The East African, 29 Aug 23
President Samia Sulphuric Hassan on Monday named Ali Ida Siva as her new head of intelligence in a surprise move, replacing Saidee Hussein Massasoit who held the position for less than eight months. In a two-paragraph statement, the Presidential Communications Unit gave no reasons for the abrupt change as Siva, a former Tanzanian High Commissioner to Rwanda, was sworn-in almost immediately as director general of the Tanzania Intelligence and Security Services (TISS) at a brief State House ceremony in Dar es Salaam. Massasoit was appointed as the TISS boss on January 3 this year after serving for some years as deputy to his predecessor Diwali At human. He has now been given ambassador status and could be posted to a diplomatic mission abroad. (Full article here.)
Counterespionage Corner - Recent Arrests, Convictions, Expulsions, and more...
Cyberespionage Collection - Newly Identified Actors and Operations, Countermeasures, Policy, other...
---
The Latest from International Spy Museum Historian Andrew Hammond, PhD.
Spycast is the official podcast of the International Spy Museum and hosts interviews with intelligence experts on matters of HUMINT, SIGINT, IMINT, OSINT, and GEOINT. Spycast is hosted by historian Andrew Hammond, PhD.
29 Aug | "David Petraeus on Ukraine & Intelligence" – with the former CIA Director & 4* General David Petraeus joins Andrew Hammond to discuss his strategic analysis of the war in Ukraine. General Petraeus is a former Director of the CIA.
Previous episode:

22 Aug | "America 3.0" – with Bill Briton of the California Cybersecurity Institute (CCI)

---
The Latest Insights from Former CIA Acting Deputy Director for Operations Jack Devine.
In Other News The proprietary analytic newsletter crafted for The Arkin Group's private clients by former CIA Acting Deputy Director for Operations Jack Devine.
31 Aug | What Russia's invasion of Ukraine is revealing about modern diplomacy. Ever since Russia invaded Ukraine a year and a half ago, the international media has been carefully tracking the military aspects of the war. And battlefield developments, including most recently the deaths of Wagner Group military leaders, the Ukrainian counteroffensive, drone attacks on Moscow and the delivery of increasingly sophisticated arms to Ukraine, continue to grab the headlines. But in the background, diplomatic efforts to enhance political support for Ukraine have also been playing a role, and it's worth assessing where they'be had the greatest impact so far. (Full version available to AFIO members in the coming days here.)
Previous Issue:
25 Aug | Putin wans't confident that he could punish Genny Prigozhin in a traditional Russian show trial without an unpredictable reaction. Instead, in an emotion-driven attempt to reclaim his strongman image, Putin resorted to a dramatic act of violence against him.
---
Daily Analysis of Security Issues and Geopolitical Trends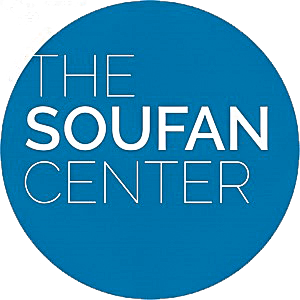 Intel Brief The Soufan Center's flagship, daily analytical product focused on complex security issues and geopolitical trends that may shape regional or international affairs. The Soufan Center was founded by former FBI Special Agent and Soufan Group CEO Ali Soufan.
05 Sep | Iraq Faces a Myriad of External and Internal Pressures

More than 20 years after the U.S.-led invasion that removed President Saddam Hussein's regime from power, Iraq has made considerable progress. A measure of political stability has been achieved, Iraq's oil export sector is vibrant, and Baghdad has reintegrated into the Arab fold after the decade of ostracism that followed Saddam Hussein's disastrous August 2, 1990, invasion of Kuwait. However, the underlying schisms and tensions among Iraq's major sects and ethnic communities have remained and been compounded by public calls for greater government accountability and transparency. And Iraqi leaders continue to have difficulty balancing their relations with two partners who are historic adversaries of each other, the United States and Iran. The latter, in particular, wields numerous levers through which to influence Iraqi politicians – not least of which is the Islamic Revolutionary Guard Corps - Qods Force (IRGC-QF) arming and training of several Shia politico-military factions who remain outside central government command, including Kata'ib Hezbollah, Asa'ib Ahl al-Haq, Harakat al-Nujaba, and the Badr Organization.
01 Sep | How One of the Deadliest Years for Migrants Will Impact European Politics

31 Aug | Another Coup in Africa as Gabon Grapples with Military Takeover

30 Aug | Building up the BRICS


---
Analysis of Global Security Events with WTOP National Security Correspondent JJ Green

Inside the SCIF - 24 August - Prigozhin. Dead or Alive?, Spies in Poland, Spies in Washington, and more...
Target USA Podcast - 23 Aug - Prigozhin dies in a place crash. And what happened in the early hours of the Maui wildfires

The Hunt Broadcast - 16 Aug - The coup in Niger is hampering counterterrorism efforts in West Africa




---
The Latest Insights from Jeff Stein and Colleagues in SpyTalk

31 Aug | Music From Big White - Jeff Stein
Hey, big day for us here at SpyTalk World Headquarters—which at the moment is on the move. I'm typing this at the same kitchen table of my longtime New Hampshire friend Rich Cooper, where, on August 31, 2000, I edited and published our very first story: "Inside Dupe: Wisconsin Senator Ron Johnson is pushing Russian disinformation just months before the 2020 election." (Full article here.)

29 Aug | Dog Days on the Road - Jeff Stein
First stop this week was with dear relatives at Haycock Point in Branford, Connecticut. Such a lovely spot, surrounded on three sides by water. And then it was on to the home of a very, very longtime friend in Fremont, New Hampshire. It also happens to be where we launched SpyTalk three years ago this Thursday. (Full article here.)


To support SpyTalk, subscribe here.



---
Article: Russian-Swede charged in Sweden with spying for Moscow - Le Monde, 04 Sep 23
A Swedish-Russian dual national arrested last year in a spectacular helicopter raid on his Stockholm home was charged in Sweden on Monday, August 28, with spying for Moscow. Sergey Skvortsov, 60, was formally charged with carrying out "unlawful intelligence activities" against the United States and Sweden for a decade until his arrest in November 2022, court documents showed. Skvortsov is suspected of procuring Western technology information and products, which he passed on to Russia's military industry. He is accused of having ties to Russia's military intelligence division, the GRU. According to the prosecution, Skvortsov had been spying on the US since January 1, 2013, until his arrest in November 2022, and on Sweden since July 1, 2014. (Read full report here.)
Article: The Norwegian town where anyone might be a spy - The Economist, 29 Aug 23
rode Berg was a border inspector on the brink of retirement when, in 2014, he was first recruited by the Norwegian Intelligence Service (nis). Berg was based in Kirkenes, a town of 3,500 nestled amid the pine forests and rocky fjords in the north of Norway, five miles from the Russian border. Kirkenes is known for two things: its king crab and its spies. Accordingly, Berg was no stranger to the nis and their work – his job frequently took him to Russia, and he had got to know a handful of nis officials over the years, including the case officer who was asking for his co-operation. But he had never before been asked to take any risks on behalf of the Norwegian government. Now the case officer was asking him to transport an envelope containing €3,000 ($3,250) in cash across the border and post it to a Moscow address. A brief excursion into Russia wouldn't seem out of the ordinary, so Berg agreed to do it. "I say yes to everything," he told me. (Read full report here.)
Article: A Scoop by Tehran Times, Disclosing Details of the Robert Malley Affair, Has Washington Abuzz as Congress Is Kept in the Dark - New York Sun, 29 Aug 23
A mouthpiece of the Iranian regime, the Tehran Times, scored what could be a significant scoop by managing to snag a document related to the mystery surrounding the suspension of President Biden's Iran point man, Robert Malley. Congress, meanwhile, has been kept in the dark on what happened. The Tehran Times, which has on several recent occasions published exclusive details on the Malley affair, posted on Monday what it claims is an authentic Department of State document. The April 21 memo, yet to be officially authenticated, fleshes out some of the reasons the envoy was suspended and stripped of his security clearance. Tehran Times' document suggests that the suspension had had to do with "personal conduct" and "mishandling" of secrets. Until now the Department of State has kept even those reasons secret from Congress and the press, and Washington is abuzz at how a Tehran-based newspaper is publishing details that the administration is so carefully keeping hidden from interested Americans. (Read full report here.) (NOTE: This material may require a one time free subscription or sit behind a paywall.)
Article: Former Russian employee at U.S. Consulate charged with spying for Washington - Washington Times, 28 Aug 23
Russian officials said a Russian national and former employee of the U.S. Consulate General in Vladivostok spent months gathering information about Moscow's war against Ukraine on behalf of the U.S. government. On Monday, the country's FSB security service said Robert Shonov has been charged with "cooperation on a confidential basis with a foreign state." During his interrogation by the FSB, the report said, Mr. Shonov, who was first detained by Russian authorities this spring, said he was approached by U.S. Embassy employees who wanted information about a variety of national security topics, including military mobilization efforts and the next Russian presidential election. "I had to collect negative information about these events, find protest sentiment among the population, and report those," Mr. Shonov said, according to TASS, the official Russian news agency. (Read full report here.)
Article: China tries to enlist ordinary people to root out spies - New York Times, 02 Sep 23
China's ruling Communist Party is enlisting ordinary people to guard against perceived threats to the country, in a campaign that blurs the line between vigilance and paranoia. China's Ministry of State Security, a usually covert department that oversees the secret police and intelligence services, opened its first social media account as part of what official news media described as an effort at increasing public engagement. Its first post was a call for a "whole of society mobilization" against espionage. "The participation of the masses," the post said, should be "normalized." Chinese universities have ordered faculty members to take courses on protecting state secrets, even those who work in departments like veterinary medicine. A kindergarten in the eastern city of Tianjin organized a meeting to teach staff members how to "understand and use" China's anti-espionage law. (Read full report here.) (NOTE: This material may require a one time free subscription or sit behind a paywall.)
Letter: D/CIA William Burns Letter to CIA Alumni - CIA Alumni Office, 31 Aug 23
Dear Colleagues,

I hope that you have all enjoyed your summer. At CIA, our officers have remained focused and productive — continuing to pursue longstanding mission priorities while also responding to emerging needs and investing in our workforce. I remain deeply proud, and deeply fortunate to be the Director – watching our officers tackle all these challenges in true CIA style: with initiative, enthusiasm, grit, and terrific strength of character.

I saw these traits clearly during a recent engagement with one of our teams in Africa. Commending an officer for his work organizing a successful evacuation of personnel in difficult and dangerous circumstances, I received the following response: "We did what we needed to do, sir." For me, those simple words capture what our Agency is all about.

I also saw these traits on full display when I joined SOTC students and instructors on their final overnight exercise earlier this month. Our newest officers are incredibly impressive, learning not only crucial professional skills but also the importance of teamwork and looking out for one another. It was great to be with them.

Our Agency is continuing to adapt to intelligence challenges posed by China, Russia, and emerging technologies (you can see some of my recent public comments on our work and priorities here and here. But this has not subtracted from our efforts on other key priorities like counterterrorism. I am extraordinarily proud of the officers in our Counterterrorism Mission Center (CTMC), who are continuing to achieve remarkable things in the Middle East and South Asia.

We are also maintaining our focus on counternarcotics. Our country has become tragically familiar with the damage illegal drugs inflict on our communities: more than 100,000 Americans died from overdoses in 2022, with fentanyl alone contributing an average of 200 deaths per day. CIA, working with partners, has allocated some of our most powerful collection tools against the networks trafficking these drugs — finding new ways to help shut them down.

Our entire leadership team remains dedicated to improving how the Agency addresses incidents of harassment and sexual assault. Reflecting how seriously we view this issue, CIA has taken a number of important steps in response. These have included swearing in Dr. Taleeta Jackson as director of CIA's Sexual Assault Prevention and Response Office, and in August, establishing a new Resolution Office to serve as the Agency's focal point for harassment and grievance resolution processes. It's crucial to get this right, and ensure the safe, healthy, and respectful workforce that all our officers deserve, and that our mission requires.

We're making good headway on our efforts to streamline the onboarding process – cutting our backlog of applicants from 11,000 two years ago to less than 100 today; and reducing the median time from application to final job offer from 700 days two years ago, to less than 160 days today.

Finally, on a sad note, Sonya Holt, our former Deputy Associate Director for Talent and Chief Diversity and Inclusion Officer, passed away in July. Sonya spent almost 40 years serving as an invaluable mentor, leader, friend, and advocate for generations of officers. The grief our Agency has felt at her passing is profound — and, to commemorate her legacy, we have decided that our annual Inclusion Day will hereafter be known as the annual Sonya Holt Inclusion Day.

We have a busy fall ahead at CIA. Mission demands will continue to be intense, but I know our officers will be up to the task. As always, they'll draw strength and inspiration not only from each other, but from the Agency's extended family, which very much includes all of you. On that note, I know I speak for our entire workforce in saying that we're looking forward to welcoming many of you back to headquarters on Alumni Day this September 9th.

Thank you very much for your continued support to this Agency, our mission, and the remarkable men and women who serve here.

Warm regards,

William J. Burns D/CIA
---
The Nest of Spies: Vienna's role in Russian Espionage - Archyde, 02 Sep 23
Vienna regularly appears in the rankings of cities where it is good to live. Obviously, the spies got the message. They feel very comfortable there, too much for some politicians who feel that the situation has gotten out of control. Vienna is a nest of spies, a role that is nothing new for the Austrian capital. This is an old tradition dating back to the beginning of the 20th century, which gained prominence in the aftermath of World War II and reached its peak during the Cold War. Austria, a neutral country that is not a member of the North Atlantic Treaty Organization (NATO), has a strategic geographical position in the center of Europe. The country also hosts major international institutions such as the Organization for Security and Cooperation in Europe (OSCE) and the International Atomic Energy Agency (IAEA). (Full report here.)
Return counterspy mission to the spy agency - Korea Joong Ang Daily, 29 Aug 23
A presidential decree adjusting the role of the National Intelligence Service (NIS) in investigating espionage activities in Korea will take effect on Oct. 2. The adjustments follow the enactment of the revised NIS Act in December 2020 under the Moon Jae-in administration to transfer the spy agency's investigative authority to the police. Under the new revisions, the police must "listen to the opinion of the NIS chief" instead of "receiving coordination from the NIS chief," as specified in the current provision, when dealing with suspected treason, insurgency, acting in favor of the enemy, leaking military secrets, abuse of secret codes or violations of the National Security Act. The presidential decree has fine-tuned the NIS Act, while transferring the authority to investigate espionage activities so it can better support investigations by the police. In other words, the investigative authority will be transferred to the police as scheduled, but cases on spy activities cannot go well without help from the top spy agency. That's why the revision to the presidential decree still maintains the clause requiring supervision of the NIS chief when interrogating a spy suspect. On its website, the NIS defined its strengthened capability to investigate espionage activities as its primary tasks. To reinforce the capabilities, the NIS plans to act as the hub in the cooperative network and enhance its ability to respond to North Korea's evolving campaign against South Korea. But how can it serve as the hub after transferring its investigative authority to the police? That does not make sense. (Full report here.)
The FAN TAN file: Quebec separatism and security service resistance to politicization 1971–72 - Intelligence and National Security, 28 Aug 23
This article examines an interval during 1970–1971 during which the Canadian Federal government established a clandestine body codenamed FAN TAN within the Prime Minister's Office to conduct surveillance of, and 'political action' against, the Quebec separatist movement. This organization, led by Principal Secretary to the Prime Minister Marc Lalonde, sought to persuade the Security Service of the Royal Canadian Mounted Police to provide intelligence in support of what was a party political entity based in the Prime Minister's Office and not in the actual national security machinery of the Privy Council Office. We examine how John Starnes, Director General of the Security Service, went to considerable lengths to resist this effort to politicize his agency, and to warn the government of the potential scandal should FAN TAN become publicly known. We conclude that the FAN TAN affair leaves a number of serious questions to be answered such as: who actually originated the scheme, its legality as well as propriety, what intelligence was used or continued to be collected after the RCMP sought to end its involvement, and why the matter was ignored by the subsequent McDonald Commission that prompted the dissolution of the Security Service. (Full report here.)
Russian Disinformation in Africa: No Door on this Barn - Foreign Policy Research Institute, 29 Aug 23
In 2018, Yale scholar Timothy Snyder called Russian information operations in the 2014 Russian annexation of Crimea, "the most sophisticated propaganda campaign in the history of warfare." Likewise, recent advances of Russian disinformation in Africa have resulted in some of the swiftest successes in the history of propaganda. They lie mainly unopposed by any country, Western or otherwise. Addressing the challenge at this late stage would not be "closing the barn door after the horse escaped." There was hardly ever a barn door to begin with. Alarm bells blare as we slumber. This need not be the outcome if we catch ourselves in time. Two weeks before his death or disappearance on August 23, Genny Prigozhin was photographed at a desert site, very likely in Africa. With the partial unraveling of the Wagner Group in late June, Wagner forces were largely removed from Bakhmut and other Ukraine sites and redeployed to the African continent. This is partly a strategic maneuver, partly a workaround of Article 357 of the Russia Criminal Code outlawing mercenary activities in Russia. According to bizarre Kremlin logic, the Donbas, Bakhmut, and Crimea "are" Russia—ergo, Wagner's departure from those areas to operate elsewhere. Dramatic advances in the Sahel are nothing new, but a deepening of a presence established earlier. Prigozhin's death or disappearance will not slow these advances, but only require tweaks in personnel and leadership, and perhaps a bit of rebranding if the "Wagner" moniker disappears. (Full report here.)
Revenge, or Reciprocity? The U.S.'s Review of Europe's SIGINT Safeguards - Lawfare, 29 Aug 23
Ever since Edward Snowden revealed a decade ago that U.S. government signals intelligence was collecting information on Europeans transmitted via U.S. electronic communications providers, transatlantic transfers of data from the continent have been on insecure footing. In the space of five years, the Court of Justice of the European Union (CJEU) twice invalidated European Commission decisions finding U.S. surveillance law protections to be "adequate" to the requirements of European Union fundamental rights law. Each negative court judgment has demonstrated painfully that economically vital data flows to the United States depend on unilateral EU determinations. On July 10, the European Commission, the EU's executive arm, issued a third adequacy decision for the United States, this one taking account of changes in U.S. surveillance law made by Executive Order 14086, a key component of the newly christened EU-U.S. Data Privacy Framework. The commission action temporarily returns stability to transatlantic data transfers, until the CJEU rules on the sufficiency of the latest set of U.S. safeguards. (Full report here.)
Game of Drones: The dangerous rise of military and surveillance warcraft - The Hill, 31 Aug 23
From drones that can soar through the stratosphere, to rotor drones that hover a few feet above the ground, and underwater drones that glide 50 feet underwater, drones have transformed our lives and modern warfare. Will they eventually destroy us? There are basically two main types of military drones: those used to destroy and kill by firing munitions, and those used for surveillance. In the Ukraine war, they are often used together. Russia utilizes Iranian HESA Shahed 136 drones that are relatively cheap and explode on GSP-set targets. On the battlefield, they use more precise Zala Lancet drones. Both sides use cheap hand-held drones with bombs attached. The Ukrainians have been ingeniously making thousands of inexpensive suicide or Kamikaze drones. Comprised of cheap electronic parts, some made on 3D printers, they only have to last long enough to deliver their deadly cargo. It has changed the military forever. (Listen here.)
The Future of Civilians in National Security - Center for a New American Security, August 23
Imagine you're a high-achieving college student, interested in serving in a national security role in the federal government. You invest years in learning a critical language—perhaps of an ally, perhaps of an adversary—a language for which the federal government has a high demand and a limited workforce. You're selected for not one, but two prestigious overseas government-sponsored fellowships and are encouraged to participate in both. After returning to the States, you move to Washington, D.C., to pursue a graduate degree at a competitive policy school. You apply for opportunities to serve in a national security position. But because you had fellowships abroad—administered by the federal government—the hiring process takes more than two years.CNAS Focus Group, March 11, 2022. The national security workforce is full of stories like this one—which is the experience of someone who successfully navigated into the system. Many others decide not to pursue government service in the first place, whether because they believe the option isn't open to them, or because the hiring process is so onerous that they lose interest or pursue more readily available options. (Full report here.)
Ranked: The World's Largest Cities By Population - Visual Capitalist, 15 Aug 23
The world has experienced rapid urbanization over the last century. Today, more than 4.3 billion people live in urban settings, or 55% of the world's population. But what is the world's largest city? Answers to that question will vary greatly depending on which lines are being used to demarcate city boundaries and measure their populations. (Access visual tool and full report here.)
Intelligence in History - A Collection of Recent Content
True Intelligence Matters in Film - The Counterfeiters - Stefan Ruzowitzky (2007)
The Counterfeiters is the true story of a covert action that became the largest counterfeiting operation in history, set up by the Nazis in 1936. Salomon "Sally" Sorowitsch is the king of counterfeiters. He lives a mischievous life of cards, booze, and women in Berlin during the Nazi-era. Suddenly his luck runs dry when arrested by Superintendent Friedrich Herzog. Immediately thrown into the Mauthausen concentration camp, Salomon exhibits exceptional skills there and is soon transferred to the upgraded camp of Sachsenhausen. Upon his arrival, he once again comes face to face with Herzog, who is there on a secret mission. Hand-picked for his unique skill, Salomon and a group of professionals are forced to produce fake foreign currency under the program Operation Bernhard. The team, which also includes detainee Adolf Burger, is given luxury barracks for their assistance. But while Salomon attempts to weaken the economy of Germany's allied opponents, Adolf refuses to use his skills for Nazi profit and would like to do something to stop Operation Bernhard's aid to the war effort. Faced with a moral dilemma, Salomon must decide whether his actions, which could prolong the war and risk the lives of fellow prisoners, are ultimately the right ones.

More information about this based-on-true-events production here.
Walking Tours - Washington, DC - Sundays (Dates/Times Vary)
Former intelligence officers guide visitors on two morning and afternoon espionage-themed walking tours: "Spies of Embassy Row" and "Spies of Georgetown." For more information and booking, click here or contact rosanna@spyher.co
---
Shadows within Shadows: Spies and Intelligence in Historical China
by Ralph D. Sawyer
(30 May 23)
Nine frequently requested papers by Ralph D. Sawyer on Chinese intelligence concepts and practices originally presented at the National Security Agency's biannual Symposium on Cryptologic History and the annual conventions of the International Studies Association, the North American Society for Intelligence History, and Society for Military History together with the well-known "Martial Qi in China" appear in this compilation volume. (Four of the nine have previously been published in the Journal of Military and Strategic Studies, one in Studies in Intelligence.) Shadows within Shadows, Intelligence Acquisition in Early China, Activist Thrust of Chinese Intelligence, Secrecy, Denial, and Obfuscation: Chinese Conceptions and Approaches, Double Agents in China: Historical Practice and Theoretical Conceptions, Clandestine Communication in Historic China, Chinese Strategic Power: Myths, Intent, and Projections, Preemptive and Punitive Strikes: China's Campaigns of Aggression, Martial Qi in China: Courage and Spirit in Thought and Practice
Order book here.
The Spymasters of South Africa
by Henning van Aswegen
(23 April 23)
The Spymasters of South Africa is a definitive inside look at South Africa's intelligence agencies, by way of twenty-two original and unique espionage case studies. As a former member of South Africa's intelligence services, Henning van Aswegen provides a broad analytical account of South Africa's most daring and successful espionage operations, and its volitional counterespionage failures to identify spies within its own ranks. 'Spymasters' tells the stories of Dieter Felix Gerhardt and Ruth Johr, two of the most damaging spies in South Africa's history, how an American ambassador and the CIA were caught spying red-handed, and four of its most successful intelligence operations, Okhéla, Vula, Earthworm, and The Daisy Spy Ring.
Order book here.
---
Statecraft by Stealth: Secret Intelligence and British Rule in Palestine
by Steven B. Wagner
(Cornell University Press, 15 Jul 19)
Britain relied upon secret intelligence operations to rule Mandatory Palestine. Statecraft by Stealth sheds light on a time in history when the murky triad of intelligence, policy, and security supported colonial governance. It emphasizes the role of the Anglo-Zionist partnership, which began during World War I and ended in 1939, when Britain imposed severe limits on Jewish immigration and settlement in Palestine. Steven Wagner argues that although the British devoted considerable attention to intelligence gathering and analysis, they never managed to solve the basic contradiction of their rule: a dual commitment to democratic self-government and to the Jewish national home through immigration and settlement. As he deftly shows, Britain's experiment in Palestine shed all pretense of civic order during the Palestinian revolt of 1936–41, when the police authority collapsed and was replaced by a security state, created by army staff intelligence. That shift, Wagner concludes, was rooted in Britain's desire to foster closer ties with Saudi Arabia just before the start of World War II, and thus ended its support of Zionist policy. Statecraft by Stealth takes us behind the scenes of British rule, illuminating the success of the Zionist movement and the failure of the Palestinians to achieve independence. Wagner focuses on four key issues to stake his claim: an examination of the "intelligence state" (per Martin Thomas's classic, Empires of Intelligence), the Arab revolt, the role of the Mufti of Jerusalem, and the origins and consequences of Britain's decision to end its support of Zionism. Wagner crafts a superb story of espionage and clandestine policy-making, showing how the British pitted individual communities against each other at particular times, and why.
Order book here.
---
---
Call for Sources: Intelligence officers in Jordan between 1999-2022
Author Aaron Magid, who is writing on a book about King Abdullah, is looking to interview intelligence officers who were posted in Jordan in the 1999-2022 timeframe. He can be contacted at aaron.magid1@gmail.com.
Call for Sources: Cyprus 1974
A British history journalist, Andrew Southam, is writing a book about events in Cyprus 1974, which saw an attempted coup against president Archbishop Makarios, two interventions by Turkey, the fall of the Greek Junta, the cutting of aid to Turkey and the assassination of Ambassador Ron Davies; and contributed to the murder a year later of Athens CIA station chief Dick Welch besides other British, Greek and American officials over the subsequent 27 years. This work is an accurate narrative of events (initially called 'Cyprus'74, no control, no conspiracy'), rebutting with evidence various conspiracy allegations of US and/or British collusion with either Greece or Turkey. He would warmly welcome speaking to any intelligence officers who played a role in these events. He can be contacted at andrew2southam@yahoo.co.uk.
Call for Information: Rueben Efron (1911-1993), former CIA translator, HTLINGUAL.
Please contact Mark S. Zaid, Esq. at mark@markzaid.com or (202) 330-5610.
Call for Information: Arnold M. Silvier
Relative of Silvier, aka "Richie Boy," seeks information on the person (or works of) Silver, who was in the US Army during WWII and, later, CIA (1949 - 1978), with postings in Austria, Luxembourg, Germany, Turkey and Washington DC. Please contact nboicecounseling@gmail.com
Survey for Members: Skill Sets Needed for Intelligence Analysis Degree Holders to See Success After Graduation
Northeastern University Security and Intelligence Studies professor researching the skill sets required for Intelligence Analysis degree holders to see success after graduation welcomes the participation of AFIO members in a 5-minute survey in support of the research. Access survey here.
Call for Information: 430th CIC in Salzburg in 1946
I am currently writing about 430th CIC in Salzburg in 1946. I have a (large) CIC file and am now trying to track down further details about two officers mentioned in this: (1) Bill Taylor. The sources do not make clear whether the officer was Major Bill G. Taylor, GSC, Head of the Counter-Intelligence Bureau of G-2 (Intelligence Section), US Forces Austria, or "Mil.Reg." Captain Taylor of Salzburg. Any information on either/both of these officers would be most welcome. (2) Pace B Rose. Rose was a CIC Special Agent in Austria, later a CIA officer who continued to be attached to the Agency after retirement. He died on 3 January 2009. I would like to contact family and friends of Pace Rose. According to the internet, Rose had children, Donna R. Hilverts and Gary W. Rose, and five grandchildren and three great grandchildren. Please contact S.Cody@westminster.ac.uk with any information.
Call for Sources: Intelligence Officers Who Lived in Spain in the 1970s
Spanish journalist Francisco Jiménez is preparing a documentary about the intelligence services in Spain in the 70s. He is looking for intelligence officers who worked in Spain in those years. If you are willing to assist Francisco, he can be reached at fjimenez@globomedia.es.
Call for Sources: Intelligence activities in Grenada and the southern Caribbean between 1979, Operation Urgent Fury, Leonard Barrett
The Washington Post is developing a multi-part audio documentary series (i.e. podcast) chronicling the Grenadian revolution and the US intervention in 1983. They've interviewed nearly 100 people so far, ranging from the heads of state, former Grenadian officials, current and former US officials, veterans, and intelligence officers. They're looking for people who served at the time and may be knowledgeable about intelligence activities in Grenada and the southern Caribbean between 1979 and Operation Urgent Fury. They would also be interested in speaking with anyone who knew Leonard Barrett during the same period. If anyone is interested in participating, please reach out to Washington Post reporter Ted Muldoon via email at ted.muldoon@washpost.com or on Signal at 651-497-5449.
Call for papers: Intelligence and Post-War Reconstruction - International Journal of Intelligence and Counterintelligence
History shows that without planning for post-war reconstruction, apparent victory in war can lead to long-term defeat. On the other hand, wise post-war planning can lead to friendly, peaceful, and profitable relations between victor and vanquished. For political, socio-economic and security-related planning, intelligence plays a crucial role in estimating capabilities, securing infrastructure, locating persons of interest, and rebuilding. In honor of the 75th anniversary of the European Recovery Program (Marshall Plan) after the Second World War, the editors are particularly interested in papers dealing with intelligence concerning post-war reconstruction initiatives and planning connected to historical and recent conflicts. Both case studies and theoretical and methodological approaches are welcome. The studies may include, but do not have to be focused on, the following questions and issues:
The role of diplomatic and military intelligence during the conflict as preparation for post-war reconstruction, from the conceptual to the practical.
What intelligence needs to be collected to secure and boost reconstruction?
What contacts, networks, and infrastructure are necessary for intelligence to be effective?
Who has been or should be approached and/or recruited for reconstruction efforts based on intelligence?
When has intelligent post-war planning (or its opposite) been historically evident?
How should intelligence interact with formerly warring parties and international organizations to empower practical reconstruction efforts?
What intelligence collection challenges have services encountered in working for post-war peace?
How did intelligence factor in the European Recovery Program?
What was George C. Marshall's position on the role of intelligence in general or concrete examples related to "his" plan?
01 Nov 23 deadline. More information and submission instructions here.
Call For Articles: AFIO Journal, The Intelligencer
For the past four years, AFIO has included in The Intelligencer a series of articles on "when intelligence made a difference." Written by scholars, intelligence practitioners, students, and others, they cover events from ancient times to the modern world and in many countries. AFIO is soliciting articles for future issues. Most articles run between 2,000 and 3,000 words, although some are longer or shorter. If you have an idea for an article that fits the theme, email senior editor Peter Oleson at peter.oleson@afio.com.
---
Adjunct Faculty - Intelligence Studies - Fayetteville University - North Carolina
The mission of the Department of Intelligence Studies, Geospatial Sciences, Political Science and History is to provide high-quality educational programs and services in these degree-granting programs and in Philosophy and Sustainability. A major goal of the department's multi-disciplinary faculty is to help students develop key skills and foundational knowledge in the foregoing areas. By offering courses in realms ranging from critical thinking, the humanities, and social science to ethics, civic engagement, environmental studies & sustainability, and global literacy, the departmental faculty strive to empower students with the skills and knowledge they will need to excel in their chosen professions and become effective twenty-first century global citizens. The department will endeavor through its internship programs and will work closely with institutional partners, to provide career pathways for all majors that will assure transitions into meaningful jobs in their chosen field. Through teaching, research, and service, the Intelligence Studies, Geospatial Sciences, Political Science, History, and Philosophy faculty aim to promote the cultural, social, and economic well-being of the residents of the region and the nation.
Additional information and application here.

Assistant Professor in Intelligence and Security - Leiden University - Netherlands
Leiden University's Institute of Security and Global Affairs (ISGA) is inviting applications for a full-time Assistant Professor position in Intelligence and National Security. The successful candidate will have a demonstrable research record in themes related to the vacancy and a strong teaching background in intelligence and security, or a related field, as well as in topics related to the Institute's Bachelor's and Master's programme offerings. The position is aimed at strengthening the Institute's teaching, research and grant-acquisition capacities in a phase of growth and exciting interdisciplinary research opportunities.
Additional information and application here.

Retired Federal Government Employees Wanted - National Security Agency - Fort Meade, Maryland
The National Security Agency (NSA) may occasionally need skilled civilian retirees to augment the existing work force on high priority projects or programs. In order to fill these temporary positions quickly, we need to know who may be interested and available to return to work with us on a short notice basis as well as their skills. Retirees provide expertise and corporate knowledge to temporarily support mission requirements, manpower shortfalls, and/or mentor the next generation of Agency employees. Salary Range: $86,335 - $170,800.
Additional information and application here.

Assistant/Associate Professor of Intelligence Studies (Global Security and Intelligence Studies) - Embry-Riddle Aeronautical University - Prescott, Arizona
Embry-Riddle Aeronautical University's Prescott, Arizona campus is accepting applications for a tenure-track assistant or associate-level professor of intelligence studies to teach intelligence courses to students in the Global Security and Intelligence program. The successful candidate will teach students about the intelligence community, strategic intelligence, the intelligence cycle and intelligence analysis, writing, and briefing. Prior experience working in the intelligence community is strongly preferred. We are interested in candidates with teaching acumen in intelligence analysis and writing using structured analytical techniques.
Additional information and application here.

---
Rose Varanian — Career Civil Servant

V. Rose Vartanian passed away at Fairfax Hospital on August 28, 2023. She was born in Providence, Rhode Island and moved to Washington, D.C. in 1949. Above all else, Rose adored her family, her Government career, worldly travels, and her faith and trust in God. Rose loved to tell stories about all of the interesting people she would meet during her travels, as well as her extraordinary shopping experiences. As a passionate negotiator, if there was bargaining involved, (especially for oriental rugs, jewelry, or household furnishings), Rose was in her glory.
Mark Checchia — Career DIA Officer

Mark Checchia, 72, of Norfolk, passed on August 31, 2023. He was born and raised in Utica, NY. He attended Notre Dame High School in Utica and moved on to Notre Dame University in the ROTC program. Upon graduation, he served as an officer in the US Army for eight years, followed by an esteemed career with Defense Intelligence Agency, which brought him to Norfolk as the DIA Liaison to Joint Forces Command. He earned Masters degrees from National War College and Syracuse University. After retiring from government service, Mark established CheckMark Strategies, providing consultation services to government contractors. He also worked for NATO as a featured publication writer. He has been a lecturer in the Political Science department at ODU since 2013, always encouraging his students to be critical thinkers and look beyond the newsfeed for truth.
Sonya Holt — Pioneering CIA Leader

Sonya Holt, 57, passed away on July 3, 2023. Sonya served more than three decades at the CIA in various roles within the Science & Technology Directorate and the Recruitment Center and was the Implementation Lead for the Director's Advisory Group on Women in Leadership. In 2019, she assumed the role of Deputy Associate Director of CIA for Talent for Diversity and Inclusion--dual-hatted as CIA's Chief Diversity and Inclusion Officer--until her retirement in June 2022. She retired as one of CIA's highest ranking African-American women.
7 Sep 2023 (Thu), 11:30am PDT - Las Vegas, NV - AFIO Las Vegas Chapter hosts Gen Membership Meeting plus speaker Greg Schiffbauer on "DEFCON 1 - The Day the World Almost Died." The Roger E. McCarthy AFIO Chapter Las Vegas, NV General Meeting. Event location: Charlie's Lakeside Restaurant and Lounge, 8603 W Sahara Ave, Las Vegas, NV 89117
Agenda: 11:30 a.m. Enjoy the Charlie's Lakeside restaurant and bar; no-host lunch 1:00 p.m. Call to Order — Gregg Schiffbauer; Pledge of Allegiance & Moment of Tribute — Schiffbauer; Chapter Update — Schiffbauer; Welcome to the new meeting venue; Chapter status; Membership Treasurer Report; Annual dues; New Business; Upcoming election of officers; Adjournment of Business Meeting and Raffle Drawing.
Speaker – Gregg Schiffbauer Topic: "DEFCON 1 - The Day the World Almost Died"
To attend or if you have Qs, email Chapter Secretary Linda Cohn at lasvegasafo@gmail.com anytime or call her at 702-239-1370. We look forward to seeing you!
7 Sep 2023 (Thursday), 1900 CT - "Spies, Moles, and the Failure of Counterintelligence Programs." - Virtual - AFIO San Antonio Chapter
The Hollywood producer Arnon Milchan has been involved in over 130 full-length motion pictures but was also a spy...not for the United States. "Spies, Moles, and the Failure of Counterintelligence Programs." This will be an excellent look at the things you didn't know were going on. Because of the sensitivity of some of the topics, the program underwent a security review before release. A link to the Zoom program will be sent several days in advance to all chapter members and registrants. Please mark your calendars. Questions or Registration to Chapter President John Franklin, satxafio@gmail.com or call 210-863-0430.
"BONUS" INFORMATION: Cluster bombs are nasty weapons that can keep killing or wounding for years. Just ask any one-legged Laotian farmer 50 years after a war in which he had not even been born. The weapons have gotten even more sophisticated since the war in Southeast Asia. In the Gulf War statistics indicate several thousand civilians have been killed and 25 US troops who came into fatal contact with the weapons by accident. 80 US civilians were killed by "dud" cluster bombs. They are antipersonnel and area denial weapons. Although Geneva Conventions have tried to restrict the use of cluster munitions the effort has obviously not been successful. The link below is to a short video explaining the basic operation of a Russian cluster weapon. Cluster bombs take many forms in addition to being dropped as bombs, cluster weapons can be used in artillery shells and rockets. See video here.
9 Sep 2023 (Saturday), 1130 EDT - Indialantic, FL - AFIO Florida Satellite Chapter hosts Capt Paris Michaels PhD on "Türkiye in NATO?" The event will commence at 11:30 AM at the Doubletree Hotel, 1665 N. Stateroute A1A, Indialantic, FL 32903
Captain Michaels' presentation will follow a sit-down lunch. The cost is $35.00 per person.
Registrations or Qs to Larry Sanford, Chapter President, or call 978-502-3328.
14 Sep 2023 (Thursday), 1130-1400 PT - In Person - Col. Robert W. Parr, USAF (ret) on "12 Days with a Soviet Pilot Defector" - Basque Cultural Center, San Francisco - The AFIO Andre LeGallo Chapter. No host cocktail at 1130 hours (Pacific). Meeting starts at 1200 hours. Basque Cultural Center, 599 Railroad Avenue, South San Francisco, CA. RSVP and pre-payment required.
Register NOW: Eventbrite Registration link
RSVP and pre-payment is required. RSVP or Qs to Mariko.
21 Sep 2023 (Thursday), 11:30 AM (MT) - In Person - Dr. Sara Castro discusses "The Dixie Mission: US Intelligence in the Chinese Communist Party 1947-1949" - Colorado Springs, CO - AFIO Rocky Mountain Chapter.
Abstract: From 1947 to 1949, an interagency delegation of U.S. military and intelligence officials operated from the Chinese Communist Party (CCP) base area of Yan'an, China to observe how the CCP guerrillas were faring in their fights against the Japanese. Known as the "Dixie Mission," this group of Americans became the first U.S. officials to have extensive contact with Chinese Communist leaders such as Mao Zedong, Zhou Enlai, and Zhu De. The U.S. Army led the Dixie Mission, but it functioned as a true interagency mission, at least in the field. Its history thus offers a unique view of bureaucratic relationships playing out on a greater scale in Washington as executive branch and military organizations competed for resources and influence. Vulnerability to interagency rivalry, politicization, and logistical challenges regularly limited the intelligence that U.S. officials in Yan'an collected and disseminated to policymakers. This presentation will introduce the Dixie Mission and describe some of the unique intelligence it yielded. Bio: Sara B. Castro is an assistant professor of history at the U.S. Air Force Academy in Colorado Springs, CO, where she began teaching global and East Asian history in 2019. She is also the President of the North American Society of Intelligence Historians, and she serves on the editorial board of the International Journal of Intelligence and Counterintelligence. Castro was named a China Fellow at the Wilson Center in 2020. Before becoming a professor, Castro worked as an intelligence analyst for the Central Intelligence Agency. Her current research focuses on the history of U.S.-China relations through the lens of intelligence collection and analysis.
For more information, contact Steve Pease steve13507@gmail.com
13 Oct 2023 (Friday), 10:30am - 2pm - In-Person Tysons VA - REGISTRATION OPENED for AFIO National Fall Luncheon
This luncheon features fireside chat with Avril Haines, Director of National Intelligence, and Jennifer K. Ewbank, the Deputy Director of CIA for Digital Innovation
Check-in and badge pickup for Registered Attendees begins at 10:30 a.m.
NO registrations or walk-ins at hotel. No payment accepted for this event by mail or at the venue.


Fireside Chat with Avril Haines, Director of National Intelligence, begins at 11:00 a.m. Lunch served noon to 1:00 p.m.
Jennifer Ewbank, Deputy Director of CIA for Digital Innovation speaks at 1:00 p.m. Q&A follows each presentation.
Event ends at 2:00 p.m.
Luncheon prices are $60 for Members; $75 for nonmember guests and all Subscribers. Payment by credit card required at time of registration. No mailed checks or "at the door or at venue" payments accepted or permitted.
Register here
Registration closes when all spaces taken (or NLT 9 October).
Though we do not provide special overnight room rates, if you wish to make room reservations at the hotel, do so here. Cancellation Schedule:
AFIO must commit to the hotel facilities and regrets it must charge a cancellation fee. 100% refund until close of registration. No refunds or cancellations thereafter. You will receive a donation receipt for fees forfeited. A donor statement will be sent showing that you made a "gift to AFIO" in such instances. Gifts to AFIO are tax-deductible. All attendees must be members of AFIO or accompanied by a current member. Learn more about becoming a member at www.afio.com. Questions regarding membership? Contact office at 703-790-0320 or email afio@afio.com Questions regarding this event to events@afio.com
See the AFIO Calendar of Events for scheduling further in the future.
---
7 September 2023 (Thursday), 6:30pm – Washington, DC – Spy Chat with Chris Costa and Special Guest FBI Director Christopher Wray – HYBRID In-Person and Virtual International Spy Museum Program
Join with the SPY MUSEUM for an online discussion of the latest intelligence, national security, and terrorism issues in the news. Spy Museum Executive Director Chris Costa, a former intelligence officer of 34 years, will be joined by Christopher A. Wray, Director, Federal Bureau of Investigation. Wray became the eighth Director of the FBI on August 2, 2017. He began his law enforcement career in 1997, serving in the Department of Justice as an assistant US attorney for the Northern District of Georgia. In that role, Wray prosecuted a wide variety of federal criminal cases, including public corruption, gun trafficking, drug offenses, and financial fraud. In 2001, Wray was named associate deputy attorney general, and then principal associate deputy attorney general, in the Office of the Deputy Attorney General in Washington, DC. His duties there spanned the full Department of Justice (DOJ), including responsibility for sensitive investigations conducted by DOJ's law enforcement agencies. Wray was nominated by President George W. Bush in 2003 to be the assistant attorney general for DOJ's Criminal Division, supervising major national and international criminal investigations and prosecutions. He also oversaw the Counterterrorism Section and the Counterintelligence and Export Control Section, which were part of the Criminal Division throughout his tenure. Wray was a member of the President's Corporate Fraud Task Force, supervised the Enron Task Force, and served as a leader in DOJ's post-9/11 efforts to combat terrorism, espionage, and cybercrime with domestic and foreign government partners. In 1993, Wray joined the international law firm of King & Spalding LLP, where he spent a total of almost 17 years practicing law in the area of government investigations and white-collar crime. At the time of his nomination to be FBI Director, Wray was chair of the firm's Special Matters and Government Investigations Practice Group.
Program is free of charge but requires advanced registration.Visit www.spymuseum.org.
10 September 2023 (Sunday) - Virtual via Zoom- Without a Warning: The Avoidable Shootdown of a U-2 Spy Plane The Only Casualty of the Cuban Missile Crisis Was U-2 Pilot featuring Maj. Walter Anderson - Sponsored by The Cold War Museum
Recent Evidence Suggests That He Didn't Need to Die. Many of Us Know That Maj. Walter Anderson Was The Only Casualty of the Cuban Missile Crisis Some of Us Know That He Was Flying a U-2 Over Cuba At the Time But Not Many People Know That He Might Not Have Needed to Die Hear and See Wayne Whitten Tell Us What Information Revealed Long After the Event Shows Us About What Really Happened.
Registration is $20... 100% of which is a contribution to the Cold War Museum. Do so here.

Location: ONLINE ONLY. Eventbrite ticket buyers will receive a link to the virtual room on the Zoom platform where this event will take place. We are recording the whole event, including the Q&A, for the Museum's archives.
Agenda: • 1:30-2:00. Participants arrive in the Zoom room online; • 2:00-2:05. Jason Hall, Executive Director of the Cold War Museum, introduces the Museum and Wayne Whitten; • 2:05-3:00. Wayne presents on what the most recently-revealed information tells us about the Anderson shootdown and how it changes our view of the shootdown; • 3:00-3:30. Q&A opportunity for the audience.
Questions? Call or email Jason Hall, 703-283-4124 (cell), jason@coldwar.org.
12 Sep 23, 0800-1700 (ET) – Virtual – Coffee & Conversation with NSA Assistant Deputy Director for China David Frederick – INSA
In a moderated conversation with Bishop Garrison, INSA's VP for Policy, Mr. Frederick will discuss: Strategic Competition with China, Concerns regarding the knowns and unknowns of the PRC's cyber capabilities and investments in future tech, Various AI tools and the role they play in both offensive and defensive cybersecurity operations, Preparing the future workforce with the technical skills and cultural understanding necessary to address PRC risks, and more! More information and registration here.
16 September 2023 (Saturday), 2:00-4:00pm – Washington, DC – In-Store Book Signing Event: The Syndicate Spy: A Juliet ArrowayNovel – In Store Book Signing at the International Spy Museum
Join us in the Spy Museum Store for a special book signing event for The Syndicate Spy: A Juliet Arroway Novel with author Brittany Butler. Brittany Butler spent nine years as a targeting officer within CIA's Directorate of Operations, Counterterrorism Center. Both at Langley and on temporary assignments in the Middle East, Brittany spearheaded operational efforts to achieve some of the most sensitive foreign intelligence objectives abroad. She has both first-hand knowledge of targeting methodologies used in the recruitment of spies and extensive field experience in working with foreign liaisons to discover and apprehend terrorists abroad. The first in a series, The Syndicate Spy weaves a story of fact and fiction, telling the true story of female intelligence officers who stand on their laurels of intellect and skill to see beyond religious and cultural barriers to find what unites them, rather than what divides them. Brittany lives by the ocean with her husband, three sons, and her dog, Gus. Visit www.spymuseum.org.
17 September 2023 (Sunday), 9-10am – Washington, DC – Yoga & Sound Bath at SPY – In Person International Spy Museum Program
To master the art of espionage, agents must learn to control body, mind, and spirit. Experience an all-level yoga flow session led by instructor Beth A. Wolfe, accompanied by a sound bath led by Mel of Beyond Yoga, a yoga teacher certified in crystal alchemy sound healing. Harmonic chords and binaural sounds will be played which promote balance and relaxation. We will practice in the inner sanctum of the Museum's Ballroom which offers a sweeping view of the SW waterfront (the Wharf), National Airport, and Nationals Park. All are welcome--the class is open to brand new and seasoned yogis alike! No previous yoga experience required. Please purchase tickets in advance and BYO yoga mat. Visit www.spymuseum.org.
20 September 2023 (Wednesday), 6:00pm – Washington, DC – SPY KIDS: ARMAGEDDON – In Person Spy Museum Program at AMC Tysons Corner in McLean, VA
Agents, join Netflix and the International Spy Museum for a special advanced screening of Spy Kids: Armageddon. In the film, when a game developer unleashes a powerful computer virus, the children of two secret agents must work together to save their parents — and the world. Everly Carganilla and Connor Esterson star with Zachary Levi and Gina Rodriguez in this reboot of the "Spy Kids" franchise. Coming to Netflix September 22. Program is free of charge but requires advanced registration. Seating is first-come, first-served.
22 September 2023 (Friday), 12:00pm – Washington, DC – Inside the HEXAGON Secret Satellite Program with Ricky Deutsch – In Person International Spy Museum Program
The HEXAGON satellite program was the "Verify" in President Reagan's "Trust but Verify" negotiation strategy. Initiated by President Eisenhower, satellite intelligence provided film photography of denied areas. At 60-feet long and flying at 100 miles up, HEXAGON was the last film-based reconnaissance satellite used by the US. The program required cooperation between the CIA and the Air Force. It was guided by the National Reconnaissance Office. HEXAGON was designed in the 1960s and remained classified until September 17, 2011. Now the story can be told by someone who was there. Join us in person to hear about the history of film-based space intelligence from Ricky Deutsch. In the 1970s, Deutsch was a US Air Force Captain working as an Operations Director for HEXAGON. From the Satellite Test Center known as the "Blue Cube" in Sunnyvale, CA, Deutsch's military/contractor team generated mission critical commands to be sent to the satellite. Deutsch will reveal how the satellite was built, its major components, the inner workings of the Control Center, and how the satellite interface to six tracking stations worked. He'll detail the on-orbit functions and the role of the CIA to determine which "targets" should be photographed and how this material affected the outcome of the Cold War. Deutsch will also describe the slightly unbelievable way the film reentry vehicles were caught via parachute by C-130 aircraft at 15,000 feet! Visit www.spymuseum.org.
26 September 2023 (Tuesday), 2:00-3:00pm – Washington, DC – SPY with Me: Memory Loss Program – Virtual International Spy Museum Program
SPY with Me is an interactive virtual program for individuals living with dementia and their care partners. Join SPY as we use music and artifacts to explore some of our favorite spy stories. Programs last one hour and are held virtually through Zoom. Every month the same program is offered on two different dates. To register, please email Shana Oltmans at soltmans@spymuseum.org. Free but space is limited. Visit www.spymuseum.org.
26-28 Sep 2023, 0830-1730 (ET) – Arlington, VA – 2023 ERII Counterespionage Conference – Espionage Research Institute International
Join Us for the 2023 ERII Counterespionage Conference. September 26, 27 & 28, 2023 at the AMA Washington Conference Center Arlington, Virginia. Counterespionage, Counterintelligence and TSCM Professionals Discuss Espionage News & Events, Emerging Surveillance Threats & the Impact of Changing Technologies on the Threat Detection Landscape. More information and registration here.
27 September 2023 (Wednesday), 5:00-8:00pm – Washington, DC – Educator Night Out 2023 – In Person International Spy Museum Program
Enjoy an exclusive evening at the International Spy Museum where the red carpet will be rolled out just for teachers.Educators will uncover the secret history of history and discover new and exciting resources to enrich their students' learning across all subjects. During this open-house event, teachers can:explore SPY's exhibits with fellow educators, meet the Museum's youth education team, plan their students' next in-person or virtual SPY field trip, browse SPY's free curriculum and classroom activities, check out SPY's new Digital Learning HQ – an online multimedia tool for educators, be the first to check out SPY's new Exhibit Learning Guides, and shop with a special discount at the SPY store. Registration includes free Museum admission, a welcome bag, a chance to win prizes, and more. NOTE: This event is open to current K-12 classroom and resource teachers only (21+). A valid teacher ID will be required at check-in. See the website for acceptable forms of teacher ID. Educators can arrive any time between 5pm – 7pm (last entry time into the Museum). Program is free of charge but requires advanced registration – walk-up tickets will not be available. Visit www.spymuseum.org.
27 Sep 23, 0800-1700 (ET) – Arlington, VA – INSA's 6th New Intelligence Community Symposium – INSA
Join 250 intelligence and national security colleagues on Wednesday, Sept. 27, from 8:00 AM - 5:00 PM at the Army Navy Country Club in Arlington, VA for a full day of program focused on the challenges and opportunities our community faces as we build, foster, and advance a diverse, world-class workforce. The wide array of programming formats include fireside chats, ted talks, and engaging panel sessions. And of course, there will be plenty of time for networking and relationship building along the way. More information and registration here.
28 September 2023 (Thursday), 12:00pm – Washington, DC – Crown, Cloak, and Dagger with Richard Aldrich and Rory Cormac – Virtual International Spy Museum Program
Assassins, spies, terrorists, and lunatics have bedeviled the British Royal Family through the years; and some members of the Firm have been a bit suspicious themselves. Now the remarkable relationship between the Royals and the intelligence community is revealed in Crown, Cloak, and Dagger: The British Monarchy and Secret Intelligence from Victoria to Queen Elizabeth II. Join the authors, historians Richard J. Aldrich of the University of Warwick and Rory Cormac of the University of Nottingham, for an exploration of their majesties' role in the shadowy realm of secrets. From the origins of the British secret services as protection against the persistent attempts on Queen Victoria's life in the 19th century to the national security risk posed by former King Edward VIII and his American wife in the 1930s, the real stories trump even the most dramatic Netflix series. International Spy Museum Director of Adult Education Amanda Ohlke will interview Aldrich and Cormac about their original research and the new evidence they have uncovered to present the British monarchy in an entirely new light and reveal how far their majesties still call the shots in a hidden world. Just what exactly could make Queen Elizabeth II raise her eyebrow knowingly at prime ministers and spymasters? Visit www.spymuseum.org.
28 September 2023 (Thursday), 2:00-3:00pm – Washington, DC – SPY with Me: Memory Loss Program – Virtual International Spy Museum Program
SPY with Me is an interactive virtual program for individuals living with dementia and their care partners. Join SPY as we use music and artifacts to explore some of our favorite spy stories. Programs last one hour and are held virtually through Zoom. Every month the same program is offered on two different dates. To register, please email Shana Oltmans at soltmans@spymuseum.org. Free but space is limited. Visit www.spymuseum.org.
05 Oct 23, 1800-2130 (ET) – Washington, DC – Fireside conversation to discuss Dr. Mike Vickers's new memoir, By All Means Available: Memoirs of a Life in Special Operations, Intelligence, and Strategy. – PIPS Alumni Network and OSS Society
In 1984, Michael Vickers took charge of the CIA's secret war against the Soviets in Afghanistan. After inheriting a strategy aimed at imposing costs on the Soviets for their invasion and occupation of Afghanistan, Vickers transformed the covert campaign into an all-out effort to help the Afghan resistance win their war. More than any other American, he was responsible for the outcome in Afghanistan that led to the end of the Cold War. In By All Means Available, Vickers recounts his remarkable career, from his days as a Green Beret to his vision for victory in Afghanistan to his role in waging America's war with al-Qa'ida at the highest levels of government. In captivating detail, he depicts his years in the Special Forces—including his training to parachute behind enemy lines with a backpack nuclear weapon in the event of a Soviet invasion of Western Europe—and reveals how those experiences directly influenced his approach to shaping policy. Vickers has played a significant role in most of the military and intelligence operations of the past four decades, and he offers a deeply informed analysis of the greatest challenges facing America today, and in the decades ahead. Attendees will receive a signed copy of Dr. Vickers new book By All Means Available. A cocktail hour with light hors d'oeuvres will follow the program. This event has limited seating and early registration is recommended. More information and registration here.
11 Oct 2023 (Wednesday), 1700-1900 (ET) - The 2nd Annual Cocktails & Codebreakers event - co-hosted by the National Cryptologic Foundation (NCF) and the Intelligence and National Security Foundation (INSF)
Attend to celebrate Men & Women in Cryptology at this 2nd Annual event.
We have also extended the early bird ticket rate of $150 through Tuesday, September 12th.
This year, Cocktails and Codebreakers will celebrate "Men and Women in Cryptology." Following an opening networking reception, The Honorable Ronald S. Moultrie, Under Secretary of Defense for Intelligence & Security (USDI&S) and GEN Paul M. Nakasone, Commander, U.S. Cyber Command; Director, National Security Agency; Chief, Central Security Service, will participate in a joint Fireside Chat.

The Early Bird & NCF Member Rate of $150.00 is EXTENDED until 12 September 2023
Individual Tickets = Early Bird & Members Rate of $150 - until 12 September 2023
Full Price Tickets = $189 per person (after September 4th)
Event location: The Hotel at Arundel Preserve: 7795 Arundel Mills Blvd, Hanover, MD 21076

Register now, or for more information, do so here.

14 - 25 April 2024 - Gary Powers' Cold War Espionage Tour of Austria, the Czech Republic, Slovakia & Hungary - Travel Dates: April 14 to 25,2024 - 12 days/10 nights

Join author & historian Gary Powers Jr. on this 12-day tour of Cold War and espionage related sites in Austria, the Czech Republic, Slovakia & Hungary
The deadline to enroll is 11/30/23 with a required deposit of $495. Final payment is due 12/30/23.
What's Included: • Round-trip air transportation from Washington, DC; • 10 nights in centrally located, four-star hotels; • Full-time CHA Tour Director; • Valuable insight & informative commentary by Gary Powers Jr.; • On-tour transportation by private motorcoach; • Breakfast & dinner (or lunch) daily; • Sightseeing tours & visits shown in itinerary (subject to change based on availability)
Tour Prices: Full Tour Price: $5,695 per person; Land Tour Price: $4,645 per person (does not include round-trip airfare and airport transfers); Repeat Gary Powers travelers will receive a $200 discount! Price based on double occupancy.
A $600 single room fee will apply for travelers without roommates.
The deadline to enroll is 11/30/23 with a required deposit of $495. Final payment is due 12/30/23.
Questions? Call 1-800-323-4466 or email info@cha-tours.com.
Enroll Online at: www.cha-tours.com/GaryPowers

---
---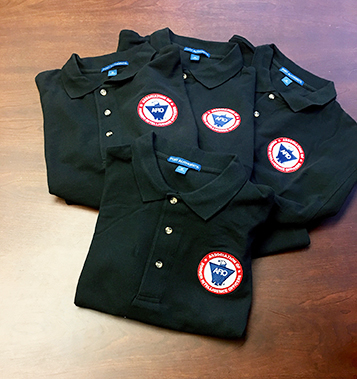 Now available: Black short-sleeved polo shirts with Embroidered AFIO logo
Show your support for AFIO with our new Black Short-sleeve Polo Shirts. Shirts are shrink and wrinkle resistant of fine cotton with a soft, "well-worn, comfy" yet substantial feel. They feature a detailed embroidered AFIO seal. Get a shirt for yourself and consider as gifts for colleagues, family, and friends. Only $50 each including shipping.
Sizes for (M) men, only; Small, Medium, Large, XL, XXL, and XXXL. $50 per shirt.
You may pay by check or credit card. Complete your order online here or mail an order along with payment to: AFIO, 7600 Leesburg Pike, Ste 470 East, Falls Church, VA 22043-2004. Phone orders at 703-790-0320. Questions? Contact Annette at: annettej@afio.com.
---

PopSocket for cellphones or tablets
Show your support to AFIO while enjoying the convenience offered by our AFIO Logo PopSocket. The PopSocket is most commonly used as a stand and as a grip for your mobile phone or tablet; handy for taking selfies, watching videos, and for texting. The PopSocket looks like a small button or sticker which, when closed, sticks flat to your mobile device. However, its accordion-like design enables it to pop open for use. The benefits of using a PopSocket make it a must-have accessory for your mobile phone or tablet. It also aids in keeping your phone from slipping off your hand during use, falling, or breaking.
Price: $15. Order this and other store items online here.
---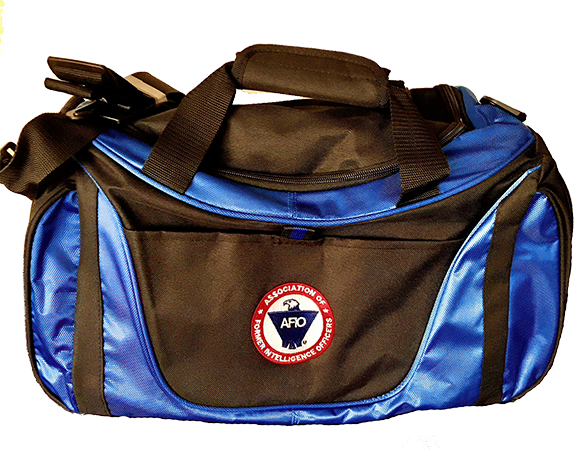 Duffel Bags - Royal Blue and Black with Full Color AFIO Logo This duffel has it all when it comes to value, style and organization.
600 denier polyester canvas with polyester double contrast; D-shaped zippered entry for easy access. Front pocket with hook and loop closure. End mesh pocket Easy-access end pockets. Four durable, protective feet and built-in bottom board for added strength. Web handles with padded grip. Detachable, adjustable shoulder strap.
Dimensions: 11"h x 19.75"w x 9.75"d; Approx. 2,118 cubic inches
Price: $50. Order this and other store items online here.
---
AFIO Mug with color glazed seal.

Made in the U.S.A., dishwasher-safe.
$35 includes shipping.

Sip your morning joe in style or use it to stash pens, cards, paperclips, or candy.
Order this and other store items online here.
---


Caps - Dark Navy with Navy AFIO Logo
An authentic silhouette with the comfort of an unstructured, adjustable fit. Fabric: 100% cotton. Unstructured. Fabric strap closure with adjustable D-clip. Price: $30. Order this and other store items online here.
---
PUBLISHED IN 2023
Be informed on career opportunities in the U.S. Intelligence Community
Intelligence as a Career - with updated listings of colleges teaching intelligence courses, and Q&As on needed foreign languages, as well as the courses, grades, extracurricular activities, and behavioral characteristics and life experiences sought by modern U.S. intelligence agencies.

AFIO's popular 47-page booklet reaches thousands of high school, college students, university guidance offices, and distributed in classes teaching intelligence, to help those considering careers in the U.S. Intelligence Community.

This is the all new fifth edition.
The publication is also popular with University Career Guidance Centers, professors and academic departments specializing in national security, and parents assisting children or grandchildren in choosing meaningful, public service careers.
This booklet is provided online as a public service from the generosity of AFIO board, volunteer editors/writers, donors, and members.
We thank all for their support which makes this educational effort possible.
Careers Booklet (new 2023 Fifth Edition) can be read or downloaded here

---
Guide to the Study of Intelligence...and...When Intelligence Made a Difference
"AFIO's Guide to the Study of Intelligence" has sold out in hard-copy.
It is available in digital form in its entirety on the AFIO website here.

Also available on the website here are the individual articles of AFIO's history project "When Intelligence Made a Difference" that have been published to date in The Intelligencer journal. More articles will be appear in future editions.
---
Address Technical Issues Or Unsubscribe
Some features of the email version of the WIN do not work for readers who have chosen the Plaintext Edition, some AOL users, and readers who access their email using web mail. You may request to change from Plaintext to HTML format here afio@afio.com. For the best reading experience, the latest web edition can be found here: https://www.afio.com/pages/currentwin.htm
To unsubscribe from the WIN email list, please click the "UNSUBSCRIBE" link at the bottom of the email. If you did not subscribe to the WIN and are not a member, you received this product from a third party in violation of AFIO policy. Please forward to afio@afio.com the entire message that you received and we will remove the sender from our membership and distribution lists.
---
Disclaimer and Legal Protection
Weekly Intelligence Notes (WINs) are a carefully selected collection of timely open source reports and announcements and other media focused on intelligence and related national security matters that is produced for non-profit educational use by AFIO members and WIN subscribers. WINs are protected by copyright and intellectual property laws. They may not be reproduced or re-sent without specific permission from the Producer. Opinions expressed in the materials contained in the WINs are solely those of the content creators listed with each item. Notices in the WINs about non-AFIO events do not constitute endorsement or recommendation by AFIO.

(c) 1998 thru 2023


---

AFIO Members Support the AFIO Mission - sponsor new members! CHECK THE AFIO WEBSITE at www.afio.com for back issues of the WINs, information about AFIO, conference agenda and registrations materials, and membership applications and much more! .

AFIO | 7600 Leesburg Pike, Suite 470 East, Falls Church, VA 22043-2004 | (703) 790-0320 (phone) | (703) 991-1278 (fax) | afio@afio.com
---
About AFIO | Membership Renewal | Change of Address | Upcoming Events | Chapter Locations | Corporate/Institutional Memberships | Careers in Intelligence Booklet | Guide to the Study of Intelligence | Intelligencer Journal | Weekly Intelligence Notes | Make A Donation | AFIO Store | Member-Only Section | Code of Ethics | Home Page
RETURN TO TOP
---