---
CONTENTS
Section I - INTELLIGENCE HIGHLIGHTS
Section II - CONTEXT & PRECEDENCE
Other Upcoming Events from Advertisers, Corporate Sponsors, and Others
For Additional AFIO and other Events two+ months or more... Calendar of Events
WIN CREDITS FOR THIS ISSUE: The WIN editors thank the following special contributors: ec, mh, km, gh, mk, rd, fm, kc, jm, mr, jg, th and fwr. They have contributed one or more stories used in this issue.
The WIN editors attempt to include a wide range of articles and commentary in the Weekly Notes to inform and educate our readers. However, the views expressed in the articles are purely those of the authors, and in no way reflect support or endorsement from the WIN editors or the AFIO officers and staff. We welcome comments from the WIN readers on any and all articles and commentary.
CAVEATS: IMPORTANT: AFIO does not "vet" or endorse research inquiries, career announcements, or job offers. Reasonable-sounding inquiries and career offerings are published as a service to our members, and for researchers, educators, and subscribers. You are urged to exercise your usual caution and good judgment when responding, and should verify the source independently before supplying any resume, career data, or personal information.]
If you are having difficulties with the links or viewing this newsletter when it arrives by email, members may view the latest edition each week at this link. You will need your LOGIN NAME and your PASSWORD.
---
Call for Papers
The University of Texas at Austin Announces the 2018
"Bobby R. Inman Award" for Student Scholarship on Intelligence
The Intelligence Studies Project of The University of Texas at Austin announces the fourth annual competition recognizing outstanding student research and writing on topics related to intelligence and national security. The winner of the "Inman Award" will receive a cash prize of $5000, with two semifinalists each receiving a cash prize of $2500. This competition is open to unpublished work by undergraduate and graduate students enrolled in degree programs at accredited U.S. higher education institutions during the 2017-18 academic year. The deadline for submitting papers is June 30, 2018.
The Intelligence Studies Project was established at The University of Texas at Austin in 2013 as a joint venture of the Clements Center for National Security and the Robert Strauss Center for International Security and Law with the LBJ School of Public Affairs. The Project's mission is to improve understanding of intelligence activities and institutions through research, courses, and public events bringing intelligence practitioners together with scholars, students, and the public.
The Bobby R. Inman Award recognizes more than six decades of distinguished public service by Bobby R. Inman, Admiral, U.S. Navy (Ret.). Admiral Inman served in multiple leadership positions in the U.S. military, intelligence community, private industry, and at The University of Texas. His previous intelligence posts include Director of Naval Intelligence, Vice-Director of the Defense Intelligence Agency, Director of the National Security Agency, and Deputy Director of Central Intelligence. He continues to serve as a teacher, advisor, and mentor to students, faculty members, and current government officials while occupying the Lyndon B. Johnson Centennial Chair in National Policy at the LBJ School of Public Affairs. His areas of teaching and research are focused on political, economic, and military activities, policy processes and institutions, international affairs and diplomacy, and intelligence and national security.
Additional information about the Inman Award competition and the Intelligence Studies Project is available here.
____________________________________
---
NOTICES
A recent commentator said,
"America is not a nation of laws, but lawsuits."
Starr Wright USA Introduces Comprehensive
Federal Contractor Insurance Solution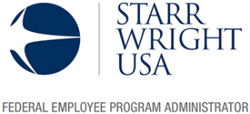 Tens of Thousands of Federal Employees rely on Starr Wright to protect their career, and now contractors and consultants can, too. Starr Wright USA has served federal employees for more than 50 years. As America's leading provider of federal employee professional liability insurance, we believe everyone deserves an advocate.
Whether you are a part-time contractor or a full-time federal employee, Starr Wright USA gives you the insurance you need at the price you want, including a comprehensive one stop solution for Federal Contractors and Consultants.
Don't risk your way of life: Visit WrightUSA.com and secure your career today.
---
Filling Up...
AFIO's Spring Luncheon

Friday, 1 June 2018
features three keynote speakers

Event is closed to members of the media and non-U.S. citizens.

Richard W. Hoch, Deputy Director of CIA for Analysis,
on "The Directorate of Analysis and the Future of Analysis"
[Remarks are off the record. No recording, quoting, or media permitted]

Bruce Riedel, CIA and Brookings, on
"The Future of US-Saudi Relations,"
based on his book,
Kings and Presidents: Saudi Arabia
and the United States Since FDR.

R. Scott Decker, FBI, on Recounting the Anthrax Attacks:
Terror, the Amerithrax Task Force,
and the Evolution of Forensics in the FBI.

Badge pick-up at 9:15 to 10 a.m.
First speaker, Scott Decker, at 10 a.m.;
Bruce Riedel at 11 a.m. and CIA DD/A Hoch at 1 p.m.

Register here to ensure a seat.

Location: DoubleTree-Hilton, Tysons Corner, VA [formerly the Crowne Plaza], at 1960 Chain Bridge Rd, McLean, VA 22102.
---
Watch a thrilling moment in NSA, Cybercom, and IC history.
Change of Command ceremony held 4 May 2018 at Fort Meade, MD.
Army Lt. Gen. Paul M. Nakasone takes command of U.S. Cyber Command and NSA from outgoing chief Navy Adm. Michael S. Rogers during this change-of command ceremony. Nakasone's new assignment comes with a promotion to four star general. Rogers is retiring after 37 years of service. When Nakasone takes leadership of Cybercom, it will be elevated to a full unified military command, such as U.S. Central Command.

Click here or image above to view DOD News' YouTube 1:15:53 recording of the impressive ceremony.
---
Books of the Week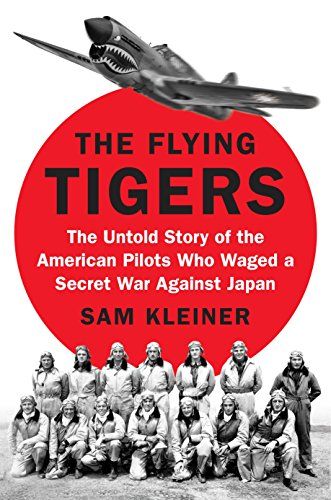 The Flying Tigers: The Untold Story of the American Pilots Who Waged a Secret War Against Japan
by Sam Kleiner
(Viking, May 2018)
Uncovers the hidden story of the group of young American men and women who crossed the Pacific before Pearl Harbor to risk their lives defending China. Led by legendary army pilot Claire Chennault, these men left an America still at peace in the summer of 1941, using false identities to travel across the Pacific to a run-down airbase in the jungles of Burma. In the wake of the disaster at Pearl Harbor this motley crew was the first group of Americans to take on the Japanese in combat, shooting down hundreds of Japanese aircraft in the skies over Burma, Thailand, and China. At a time when the Allies were being defeated across the globe, the Flying Tigers' exploits gave hope to Americans and Chinese alike.
A dramatic story of a covert operation whose very existence would have scandalized an isolationist United States. An unforgettable account of a group of Americans whose heroism changed the world, and who cemented an alliance between the United States and China as both nations fought against seemingly insurmountable odds.

Book may be ordered here.
---
My Life as a Spy: Investigations in a Secret Police File
by Katherine Verdery
(Duke University Press Books, May 2018)
As Katherine Verdery observes, "There's nothing like reading your secret police file to make you wonder who you really are." In 1973 Verdery began her doctoral fieldwork in the Transylvanian region of Romania, ruled at the time by communist dictator Nicolae Ceausescu. She returned several times over the next twenty-five years, during which time the secret police—the Securitate—compiled a massive surveillance file on her. Reading through its 2,781 pages, she learned that she was "actually" a spy, a CIA agent, a Hungarian agitator, and a friend of dissidents: in short, an enemy of Romania. In My Life as a Spy she analyzes her file alongside her original field notes and conversations with Securitate officers. Verdery also talks with some of the informers who were close friends, learning the complex circumstances that led them to report on her, and considers how fieldwork and spying can be easily confused. Part memoir, part detective story, part anthropological analysis, My Life as a Spy offers a personal account of how government surveillance worked during the Cold War and how Verdery experienced living under it.

Book may be ordered here.
---
Need to Know: A Novel
by Karen Cleveland
(Ballantine Books, Jan 2018)
Former CIA analyst Cleveland's debut novel is premised on a big "what if." What if you found out after a decade that the person you married and built a life and a family with was not only keeping a huge secret but actually had entered your life just to learn the secrets of your job? This is exactly what CIA counterintelligence analyst Vivian Miller learns when she uncovers the identities of five Russian sleeper agents and one of them is her husband. By mixing the action of a spy thriller and the internal dialog of a loving wife and mother, Cleveland sends listeners on a journey into the private hell that Vivian's life becomes. Detailed, exciting thriller. — Library Journal

Book may be ordered here.
---
---
Section I - INTELLIGENCE HIGHLIGHTS

Cyber Command, NSA Open New $500 Million Operations Center. The National Security Agency and Cyber Command marked the official opening of a new $500 million building May 4, one that is designed to integrate cyber operations across the U.S. government and foreign partners.

The new Integrated Cyber Center and Joint Operations Center, or ICC/JOC, is Cyber Command's "first dedicated building, providing the advanced command and control capabilities and global integration capabilities that we require to perform our missions," former commander Adm. Michael Rogers said in recent congressional testimony.

The center puts Cyber Command, NSA, other government organizations and foreign partners together under the same roof to better synchronize, coordinate and de-conflict cyber operations.

The ICC/JOC will become operational in August. [Read More: Pomerleau/fifthdomain/7May2018]

New NSA Head Faces Repairing Ties to Business Over Cyberthreats. New leadership at the National Security Agency provides a fresh opportunity to work with the private sector on alerting companies about security vulnerabilities, former NSA officials and lawmakers told Bloomberg Law.

Lt. Gen. Paul Nakasone on May 4 is set to become director of the spy agency, which collects communications data and signals intelligence on foreign national security threats. Nakasone is also slated to become head of U.S. Cyber Command, replacing Adm. Michael S. Rogers in both positions.

The NSA shares gathered intelligence with such law enforcement agencies as the FBI, CIA, and Justice Department that track cybercriminals and national security threats globally - and often threaten companies as well, former U.S. Rep. Mike Rogers, (R-Mich.), who chaired the the House Permanent Select Committee on Intelligence, told Bloomberg Law.

Today, the NSA "like any private sector company is dealing with more sophisticated adversaries" in cyberspace such as "China, Russia, North Korea and Iran," Rogers, now a fellow at the Center for the Study of the Presidency & Congress, said. [Read More: Stoller/bna/3May2018]

Intelligence Agencies Rethinking How to Buy Data From New Earth Imaging Companies. There are at least 30 companies today that are operating Earth observation satellites or have announced their intentions to do so. "Not all will make it," noted Jeff Tarr, former CEO of DigitalGlobe.

The ones that do break out of the pack will be partly due to government contracts. The National Geospatial Intelligence Agency is a giant buyer of commercial data. In the coming months, the responsibility for the procurement of satellite imagery will be taken over by the National Reconnaissance Office.

Whether it's NGA or NRO, there are still questions on how government agencies should buy remote sensing data given the growing population of providers and diversity of products.

"It's a new challenge understanding how to asses those capabilities," said Scott Pace, executive secretary of the National Space Council, an interagency panel chaired by Vice President Mike Pence. [Read More: Erwin/spacenews/2May2018]

PM to Discuss Novichok Reports with Intelligence. Prime Minister Andrej Babis is to meet with the heads of the Military Intelligence Agency and the intelligence agency BIS on Monday to get an explanation regarding the discrepancies in intelligence reports regarding the testing of the nerve gas Novichok in the Czech Republic.

The reports created confusion as to whether Novichok had ever been tested in the country with the prime minister saying one thing and the president another. It was military intelligence which revealed that a nerve gas of the Novichok family had been briefly tested in the Czech Republic, though it was not identical with the substance used against Russian double agent Skripal and hid daughter in Britain.

The prime minister said he did not see the need for a meeting of the National Security Council over the matter as proposed by some politicians. [Read More: easybranches/7May2018]

Hundreds of CIA Email Accounts Deemed Permanent Records. In a significant expansion of intelligence record preservation, email from more than 426 Central Intelligence Agency email accounts will now be captured as permanent historical records. A plan to that effect was approved by the National Archives last week.

In 2014, the CIA had said that it intended to preserve the emails of only 22 senior officials, a startlingly low number considering the size and importance of the Agency. The National Archives initially recommended approval of the CIA proposal.

But as soon as the CIA proposal was made public, it generated a wave of opposition from members of Congress and public interest groups.

"In our experience, email messages are essential to finding CIA records that may not exist in other so-called permanent records at the CIA," wrote Senators Dianne Feinstein and Saxby Chambliss in November 2014, when they were chair and vice chair of the Senate Intelligence Committee. "Applying the new proposal to all but the 22 most senior CIA officials means the new policy would allow the destruction of important records and messages of a number of top CIA officials." [Read More: Aftergood/fas/3May2018]

Head of Canada's Cyber Spy Agency to Become PM's New National Security Adviser. Prime Minister Justin Trudeau announced the name of his new national security and intelligence adviser Monday, moving the head of Canada's electronic spy agency into the position being vacated by the retiring Daniel Jean.

Chief of the Communications Security Establishment Greta Bossenmaier will begin her new role May 23.

Bossenmaier, who began her public service career as a scientist for National Defence, has held a number of key security-related positions during her career: deputy minister for the Afghanistan Task Force, associate minister in the Department of Foreign Affairs and deputy minister of international development.

A report issued by her agency last year warned that online attempts to influence or undermine Canada's elections system are becoming more frequent, and great caution should be taken to prepare for such threats before the next federal election. [Read More: Zimonjic/cbc/7May2018]



---
Section II - CONTEXT & PRECEDENCE

History: How Former CSU President William Morgan Helped the CIA. Only long after he had retired from the presidency of Colorado State University did William Morgan reveal that during his tenure he had done secret work for the Central Intelligence Agency (CIA). Morgan, a World War II veteran who led the agricultural college through the transition to a comprehensive university, served as president from 1949 to 1969.

The Cold War was at its height during the 1950s. Two systems of government were engaged in a tense head-to-head ideological struggle. The United States feared the spread of communism; the USSR vowed to spread communism throughout the world. Thus, the CIA sought to penetrate the layers of secrecy and discover what the Russians were up to that might mean harm to America. Following a devastating war, Russia was rebuilding infrastructure, agricultural production and the economy. In a memoir compiled and edited by Connie Pfeiffenberger, Morgan says that the U.S. government wanted to monitor their progress, for each step forward brought the vast Asian country closer to being a tangible threat.

Morgan worked as an economist during the 1930s in the New Deal years and was also deputy director of the Marshall Plan, experiences which brought him to the CIA's attention; in the 1950s the agency asked him to join a food panel to review Russia's progress with agricultural production. This meant unpublicized trips to Washington, D.C., twice a year. However, he insisted on having the approval of the Board of Agriculture first. After Warren Monfort, board chair at the time, told Morgan it was his patriotic duty to undertake the task, he agreed to do it.

For several years he chaired the food panel. The head of agricultural production in Russia was Nikita Khrushchev, who had projected much higher results than were achieved. When the panel reported this to Allen Dulles, then head of the CIA, Dulles replied that they were the only assessment group which had given him negative projections and wanted to know their reasoning. It was simple, Morgan replied - in the dead of a winter night when the temperature is 35 below, an Iowa farmer would go out to save a new litter of piglets. But which farmer in a collective would do that? Probably none of them. Dulles apparently accepted the panel's conclusion. [Read More: Fleming/coloradoan/6May2018]

From Russia's Secret Espionage Archives: The Art of the Dangle. In 1973, a former CIA operations officer in Latin America walked into the KGB rezidentura in Mexico City with what he claimed was a tranche of invaluable secrets about the United States' covert operations in the hemisphere. The "resident," or Soviet station chief, was wary of too-good-to-be-true offers coming from seeming Western volunteers. So, believing he'd been sent an obvious double agent bearing conspiratorial gifts from Langley, the spymaster showed Philip Agee the door.

Oleg Kalugin, at that time the head of counterintelligence for the KGB's First Chief Directorate, which handled the Soviet Union's foreign intelligence, would later tell that tale with chagrin: "Agee then went to the Cubans who welcomed him with open arms. The Cubans shared Agee's information with us. But as I sat in my office in Moscow reading reports about the growing list of revelations coming from Agee, I cursed our officers for turning away such a prize."

That "prize," as Kalugin further noted, had "reams" of actionable intelligence about ongoing CIA operations, including the names of 250 covert operatives in the Americas, and was a propaganda windfall. Agee published a book, Inside the Company: A CIA Diary, that became a best seller in 1975, and in the years to come Agee, by then a Soviet agent codenamed "PONT," would be used to help compromise some 2,000 CIA officers whose identities were quietly provided by the KGB for publication in the Covert Action Information Bulletin (which was actually founded "on the initiative of the KGB," as the agency's former archivist Vasili Mitrokhin noted), and in a book he co-edited called Dirty Work‍: The CIA in Western Europe.

Still, it's hard to blame the Mexico City resident retrospectively for suspecting what in spook parlance is known as a "dangle." It's exceedingly rare that a trove of genuine intelligence will ever cross the transom of a foreign embassy. More likely, if you think you're being handed the keys to an enemy kingdom, you're actually being invited to don its shackles. If you've read John le Carré's Tinker, Tailor, Soldier, Spy, then you'll recall that "Project Witchcraft," the infamous operation that guides the plot of the novel, is in fact a beautifully orchestrated KGB dangle, using a Soviet cultural attaché who connives with a British double agent to defraud "the Circus," or MI6, which thinks Alexei Polyakov is actually its man. [Read More: Weiss/thedailybeast/5May2018]

CIA Looked into Possible Conspiracy Behind Soviets' Surprise Upset in 1972 Olympics. A journal entry from the Central Intelligence Agency's Office of Legislative Counsel uncovered in the CIA's declassified archives shows Agency interest at the possibility of a conspiracy behind the Soviets' surprise victory over the American basketball team in the 1972 Olympics.

Though the context is redacted, the journal contains a report, apparently sourced from an article, describing the controversial final three seconds of the game, where the Soviet team was able to squeak out a buzzer-beating victory.

Though overshadowed by other events of the 1972 Olympics, there has long been rumors of a conspiracy against the American team, whose record prior to that game was 63-0 with seven consecutive gold medals. The CIA report was clearly sympathetic to this view.

The American team contested the loss and to this day have refused the silver medal. If the Agency, perhaps at the behest of somebody in Congress, was able to uncover evidence that the fix was indeed in, then they either sat on it or it was to no avail. For their part, the Soviet victory became a huge point of national pride and just last year was dramatized into the feature film Going Vertical - the Russian answer to Miracle,, if you will - which has gone on to become the country's highest-grossing domestic film of all time. [Read More: Brown/muckrock/7May2018]

Benedict Cumberbatch To Star As Cold War Spy Greville Wynne In FilmNation Thriller 'Ironbark' - Hot Cannes Pic. FilmNation will finance and handle international sales on the pic, which is based on the true story of the British businessman who helped the CIA penetrate the Soviet nuclear program during the Cold War. Wynne and his Russian source, Oleg Penkovsky (codenamed Ironbark), provided crucial intelligence that ended the Cuban Missile Crisis. UTA packaged, negotiated the deal with FilmNation and handles U.S.

On Chesil Beach helmer Dominic Cooke will direct and executive produce with Cumberbatch (the duo previously collaborated on BBC drama series The Hollow Crown). The project, which is reminiscent in tone to Tinker Tailor Soldier Spy, is based on a spec script by Tom O'Connor (The Hitman's Bodyguard) who will also exec produce.

42's Ben Pugh and Rory Aitken (Sand Castle) will produce alongside Adam Ackland (Patrick Melrose), SunnyMarch and FilmNation. Also execing are Josh Varney (Netflix's Watership Down) from 42 and Leah Clarke of SunnyMarch while Alison Cohen brokered the deal for FilmNation. The production is eyeing an early 2019 start of shoot with additional casting set to take place soon.

Wynne's story is a remarkable one. He was an electrical engineer recruited to MI5 who became an intermediary for high-ranking Soviet spy Penkovsky who was engaged in selling arms and weapons secrets to British intelligence during the Cold War. The two men became pally but when their activities were revealed by a double agent working for the KGB Wynne was arrested and imprisoned in Russia. Penkovsky, who was dubbed by the West as 'the spy who saved the world' for providing key intelligence around the Cuban Missile Crisis, wasn't so lucky: he faced a firing squad (although in his book The Man From Odessa Wynne claimed that Penkovsky committed suicide in prison). [Read More: Wiseman/deadline/3May2018]

When Nairobi was Preferred Playground for Soviet Spies. On March 4, a former Russian double agent Sergei Skripal, 66, and his daughter, Yulia, were discovered unconscious slumped on a shopping centre bench in the British city of Salisbury. They had apparently been poisoned with Novichok, a nerve agent developed by the Soviet Union between 1971 and 1980s as part of its attempts to have a chemical weapons arsenal.

The New York Times reported that, most likely, an assassin smeared the nerve agent on the door handle at the Skripals home.

Stories of Russian spies are always intriguing - and have been with us for some time.

Actually, we have had similar stories with KGB spies. [Read More: Kamau/nation/6May2018]

Israel's Mossad Spy Agency Shrouded in Mystery and Mystique. Israel's seizure of Iran's purported nuclear program archive and the dramatic display of the documents taken from a facility in the heart of Tehran marked a rare case of Israel going public about the operations of its top-secret Mossad spy agency.

The Mossad, long shrouded in mystery and mythology, is legendary in international intelligence circles for being behind what are believed to be some of the most daring covert operations of the past century. Only a few have come to light and often only years later. Israel is typically wary of exposing the exploits of the global arm of its vaunted intelligence community of fear of revealing its well-cultivated sources or undermining its mystique.

On Monday, Prime Minister Benjamin Netanyahu displayed what he said was a trove of Iranian nuclear documents collected by Israeli intelligence. Amos Yadlin, a former chief of Israeli military intelligence, said the seizure was a "very impressive" coup that sent a message that Israeli intelligence can penetrate Tehran's deepest secrets.

"The counterintelligence in Iran will work very hard to close this gap," he said. [Read More: AP/wbal/1May2018]

Two Sons of KGB Spies Will Soon Learn if Canada's Top Court Will Hear Their Appeal to Remain Canadian Citizens. The Vavilov brothers - born in Toronto, but famously stripped of Canadian citizenship after their parents were exposed as elite Russian spies living in the West under stolen identities - are back in the headlines this week. Yet another judge has rendered yet another ruling in the brothers' epic legal battle to regain their lost citizenship. This time it was Timothy, the eldest sibling, convincing the Federal Court that Ottawa was indeed wrong to revoke his status.

The Supreme Court will have what should be the final say in the coming days. On May 10, the high court is expected to announce whether it will hear one last appeal in the stranger-than-fiction saga - declaring, once and for all, whether the children of deep-cover KGB officers qualify as Canadians.

The brothers' sensational life story - which helped inspire the acclaimed FX television series The Americans, now in its final season - was the subject of a recent Maclean's cover article that revealed exclusive new details about their mom and dad's secret double life in Canada. As the Supreme Court prepares to write the next chapter, here is what you need to know. [Read More: Friscolanti/macleans/4May2018]



---
The Cyber Security Agency's Challenge in Indonesia. Several nations in Asia are on the cusp of a digital transformation, pushing for new infrastructure and technology advancements to boost their economic capabilities. Alongside these positive developments lies the real and present need to protect the output and assets that result from digitization from ever-evolving threats.

Indonesia's digital space is vastly different from that of the world's digital superpowers. Indonesia is a net information exporter with information highways pointing west, carrying the data of millions of residents. Indonesia also has one of the highest number of internet users globally, with over 80 million active users accessing online services across multiple devices.

With little-to-no control over the hardware used by Indonesian "netizens", as well as the information that is carried through them, Indonesia's national security architecture is susceptible to multiple kinds of digital intrusions, from espionage, cybercrime, cyber-attacks and even cyber warfare.

A national cyber security agency is the first line of defense, protecting a country's interests and businesses by protecting the personal data of customers and employees - a focus for lawmakers around the world. Having an effective cyber security strategy requires a balance of individual rights. It is a challenging equilibrium to achieve, between the interests of public safety and national security. [Read More: Watada/thejakartapost/4May2018]

Why Intelligence Pros Have Swung Behind the CIA's Gina Haspel. Is she the consummate intelligence professional who is supported by six former heads of the Central Intelligence Agency and who once befriended Mother Teresa, among other achievements in a career with a James Bond-like arc?

Or is she a reminder of what a Democratic senator calls "one of the darkest episodes in the CIA's history," tied to a period of brutal interrogation of terrorism suspects that almost no one wants to see repeated?

Gina Haspel, the deputy director of the CIA, is both. Which is why her nomination to become head of the agency has become one of the most compelling personnel dramas in a capital that currently seems filled with them. The divergence of views of her nomination also raises an intriguing question: Why does Ms. Haspel have such broad support among intelligence and national-security pros, who normally don't welcome such a searing public examination of their world?

President Donald Trump in March nominated Ms. Haspel to take over the agency, setting off a drama that on Wednesday moves out of the shadows and into the klieg lights of a confirmation hearing before the Senate Intelligence Committee. [Read More: Seib/wsj/7May2018]

Spy Expulsions, Boom or Bust. Washington and Moscow recently exchanged tit-for-tat expulsions of diplomats, stemming from a suspected poisoning of a defected KGB officer and his daughter in London.

It is not a state secret that embassies of both powers contain numerous intelligence officers who are working undercover.

Hence a question is being debated in the U.S. intelligence community: Regardless of the brazen nature of the motivating attack, one of several carried out by the Russians in recent years, were the mass expulsions the best way to retaliate?

To be sure, the Russians must be taught that such brutal behavior violates the norms by which decent nation perform. President Trump and leaders of other Western allies must be applauded for demonstrating to Vladimir Putin that such actions will not be tolerated. [Read More: Goulden/washingtontimes/2May2018]



---
James Hayward Babcock PhD, 81, a CIA and DOD Communications System Engineer, died 16 February 2018 in Herndon, VA. Babcock earned a B.S.E.E. from the University of Iowa, a M.S. in electrical engineering from MIT, and a Ph.D. in electrical engineering from Stanford University. He joined CIA in 1958 and worked (to 1975) as a special communications, long-haul communications systems engineer and manager of overhead collections. From 1975 to 1981 he served in the Office of the Secretary of Defense in satellite communications, and as Deputy Assistant Secretary for Intelligence in the Assistant Secretary of Defense for Command, Control, Communications, and Intelligence. During his first retirement, between 1981 to 2003, he held corporate positions with Aegis Research Corporation, Planning Research Corporation, and The MITRE Corporation. From 1992 to 1994 Babcock was President of Integrated Concepts and a participant in the CORONA imagery declassification project. In 1999 he was named a Fellow at MITRE, one of the few senior technical experts so named. Babcock returned to CIA as a contractor in 2003, joining the Directorate of Science and Technology where he worked in the Systems Analysis and Engineering Office. In 2004, he moved on to the Office of the Under Secretary of Defense for Intelligence, and in 2006, returned to CIA's Office of the Director to manage a program on strategic counterintelligence. He retired from CIA contracting in 2008 as SES-4. In his second retirement, he worked with Federal Data Systems/Intelligent Decisions, Inc., and the Defense Group Inc. He was a member of the Defense Science Board Task Force on Resilient Systems, Chairman of the intelligence sub-panel, and of the 2016/2017 DSB panel for Cyber as a Strategic Capability. Babcock received numerous awards and honors. He was a Life Fellow of IEEE, Associate Fellow of the American Institute of Aeronautics and Astronautics, and other groups. He briefly served on AFIO's board. He is survived by a second wife, CarolAnn Rybicki Babcock, two sons, and stepchildren from his second marriage.
---
AFIO EDUCATIONAL EVENTS IN COMING TWO MONTHS....
Saturday, 12 May 2018, noon - Melbourne FL - The AFIO Florida Satellite Chapter presents chapter member Dr. Henry A. Fischer on "The History and Future of the American Security Council Foundation."
Dr. Henry A. Fischer will discuss "The History and Future of the American Security Council Foundation." The ASCF is the first public policy organization in America that has been helping to keep the nation and world safe since 1985 by promoting the principles of "Peace Through Strength." Dr. Fischer's presentation includes a short video on the "Step Up America Program. Dr. Fischer is a dentist and developer in Sebastian, Florida since 1962. He is the President of Henry Fischer and Sons, Inc., a heavy equipment company developing quiet lakefront communities and beach restoration. He has dedicated 4.5 miles off the Sebastian River to the State of Florida.
LOCATION: Amici's restaurant, 7720 N Wickham Rd, Melbourne, FL. AFIO members, their guests and interested parties are welcome to attend. Attendance is by registration only. To register, contact FSC Chapter President at afiofsc@afio.com.
Thursday, 17 May 2018, 11:30 AM - Denver, CO - The AFIO Rocky Mountain Chapter hosts Dr. Gail H. Nelson on US Strategic Early Warning ' Poland (1980-1981).
When the Polish workers organized into an independent anti-communist movement (Solidarity) against the regime during the Summer 1980, the US/NATO Indications & Warning System (IW) came alive under the assumption that the Warsaw Pact led by the Soviets would invade Poland if the movement was not crushed. It was the crisis scenario that the Warsaw Pact Political Affairs Analyst, Dr. Gail H. Nelson, had been prepared for in the wake of Moscow's invasion of Czechoslovakia in 1968. He provided strategic early warning of Martial Law in Poland over one year prior to its imposition on 13 December 1981. The accurate warning estimate reassured NATO leaders that the IW system could provide reliable warning of war in Europe were this worst-case scenario to present itself.
Dr. Nelson is a veteran US Intelligence Officer with over 45 years of experience in Eurasian political-military affairs. He was born into an Air Force culture in 1944 and experienced the transient life of military families assigned to the United Kingdom, Belgium, and France. He returned to California in 1962 to commence undergraduate studies and was commissioned in the US Air Force in 1967. He was assigned to the USAF Martin-Marietta Facility at Waterton, Colorado and destined for an ICBM career. Instead, he entered the University of Colorado Graduate School of Political Science specializing in German and Soviet Studies completing the MA in 1972 and the Ph.D. in 1979. He entered the Air Force Intelligence Service in 1974 and US Army Europe Intelligence in 1975 ' appointed the Warsaw Pact Political Affairs Analyst in 1977. He transferred to European Command in 1990 responsible for analysis of Russian and East European affairs. He retired from the US Civil Service and Air Force Reserve in 2001 as Chief of Theater Intelligence Estimates. He was appointed Senior Intelligence Advisor to the Afghanistan Chief of Military Intelligence in 2003 under contract. He performed similar positions in Manila and Baghdad before returning to Kabul in 2010 for one last expedition.
Please contact Tom VanWormer at robsmom@pcisys.net for more information.
Wednesday 23 May 2018 - San Francisco, CA - Historian Ralph Simpson discusses "History of the Enigma Machine" at this AFIO San Francisco Chapter meeting.
Ralph Simpson, Historian, discusses "The History of the Enigma Machine." Ralph Simpson worked in the computer industry for 32 years at IBM and Cisco Systems. He is now retired and volunteers at a local history museum. Mr. Simpson is the author of a cipher history book called Crypto Wars: 2000 Years of Cipher Evolution and is an avid collector of cipher machines, which can be seen on CipherHistory.com. Mr. Simpson lives in San Jose in a restored Victorian house, which is also home to his Cipher History Museum.
Time: 11:30 AM no-host cocktail; noon - meeting and luncheon begins.
Location: Basque Cultural Center, 599 Railroad Avenue, South San Francisco, CA 94080
To Register: Do so here (forthcoming). The venue cannot accommodate walk-ins.
Questions?: Contact Mariko Kawaguchi, Board Secretary at afiosf@aol.com.
Friday, 1 June 2018 - Tysons, VA - AFIO Spring Luncheon featuring Deputy Director of CIA for Analysis and two other keynote speakers
This special luncheon features three keynote speakers. They are: Richard W. Hoch, Deputy Director of CIA for Analysis, on "The Directorate of Analysis and the Future of Analysis" [Remarks are off the record. No recording, quoting, or media permitted] Bruce Riedel, CIA and Brookings, on "The Future of US-Saudi Relations," based on his book, Kings and Presidents: Saudi Arabia and the United States Since FDR. and R. Scott Decker, FBI, on Recounting the Anthrax Attacks: Terror, the Amerithrax Task Force, and the Evolution of Forensics in the FBI.
NOTE NEW TIMES: Badge pick-up at 9:15 to 10 a.m. First speaker, Scott Decker, at 10 a.m.; Bruce Riedel at 11 a.m. and DD/A Hoch at 1 p.m.
Registration opens Friday, 6 April. Link will appear at www.afio.com and in next Weekly Notes
Location: DoubleTree-Hilton, Tysons Corner, VA [formerly the Crowne Plaza], at 1960 Chain Bridge Rd, McLean, VA 22102.
---
Other Upcoming Events from Advertisers, Corporate Sponsors, and Others'
Thursday, 10 May 2018, 6-8pm ' Washington, DC ' Expectations of Privacy in the Digital Age ' at the International Spy Museum
Join Terry Roberts, Founder and President of WhiteHawk, Inc. for a discussion of cybersecurity informed by her extraordinary career in intelligence. She was previously the Vice President for Intel and Cyber at TASC. Before transitioning to industry in 2009, Roberts was the Deputy Director of Naval Intelligence (DDNI), where she led, together with the Director of Naval Intelligence, more than 20,000 intelligence and information-warfare military and civilian professionals. Prior to being the Navy DDNI, Roberts served as the Director of Requirements and Resources for the Office of the Under Secretary of Defense for Intelligence (USDI), spearheading the creation and implementation of the Military Intelligence Program. An intelligence professional for over 30 years, Roberts has held many senior intelligence positions, including Director of Intelligence, Commander Naval Forces Europe and Commander-in-Chief NATO AFSOUTH. The evening includes Roberts' remarks and a social hour with refreshments. Co-sponsored by the Naval Intelligence Professionals.
RSVP required by May 9 to NIPCapitalChapterVP@gmail.com. Event is free. Visit www.spymuseum.org.
15-16 May 2018 - Tel Aviv, IS - "Challenges and Opportunities in a Changing and Complex Environment" theme of the Third International Conference on Intelligence
The Israel Intelligence Community Heritage & Commemoration Center (IICC) and Israel Defense presents the Third International Conference on Intelligence. The annual International Intelligence Conference on "Challenges and Opportunities in a Changing and Complex Environment" will be held at the initiative of the Israel Intelligence Heritage and Commemoration Center (the official association of former IDF Intelligence, Shin Bet, Mossad, and other organizations) and Israel Defense. The conference is attended by senior officials from Israel and around the world, as well as members of the intelligence community, experts, academics, industry leaders and innovative companies in the field.
Topics: Overview of the regional and global intelligence with which Israel contends; 70 Years of intelligence - where are we now, and how will we advance?; Challenges and opportunities of intelligence in the modern battlefield; Coping with the threats of terrorism in the global era; Intelligence Innovation: development of technologies in the Big Data Era and changes in the battlefield. A large exhibition will be held alongside the conference, with the participation of the established defense companies and startups, during which advanced weapons systems and technological means will be presented.
The huge exhibition will be held under the theme of 70 Years of Technological and Security Achievements
Event location: The Israel Trade Fairs Center, Tel Aviv. View brochure here.
Additional information at W: warfare.israeldefense.co.il / T: 074-703-1211 / F: 09-7671857 / E: info@israeldefense.co.il
Friday, 18 May 2018, 1 - 2:30 pm - Annapolis Junction, MD - 2018 Henry F. Schorreck Lecture Speaker Series by NSA's Center for Cryptologic History on "The Pueblo Incident: A Fifty-Year Retrospective."
The National Cryptologic Museum hosts NSA's Center for Cryptologic History's 2018 Henry F. Schorreck Lecture Speaker Series which will explore "The Pueblo Incident: A Fifty-Year Retrospective."
The special guest speaker is Mitchell Lerner, Associate Professor of History and Director of the Institute for Korean Studies at Ohio State University. He is the author of The Pueblo Incident: A Spy Ship and the Failure of American Foreign Policy, which won the 2002 John Lyman Book Award.
"Remember," Rear Admiral Frank Johnson told the officers of the USS Pueblo just before they departed for their first mission, "you are not going out there to start a war." And yet, war appeared to be not far off when the spy ship was captured by North Korean forces on 23 January 1968, leaving one dead crewman and 82 other Americans held captive for a year in North Korean prison camps. This presentation will examine this controversial incident from start to finish, and will open a window into not only American decision making but also into the perspectives of North Korea, South Korea, and the Soviet Union.
REGISTRATION: Event is free. However, a full house is anticipated and thus, advanced registration is required at this link. The NSA-CCH will confirm registrations and answer any questions.
DIRECTIONS: The NCM is located at 8290 Colony Seven Rd, Annapolis Junction, MD 20701. Here is are directions to the Museum.
Qs or prefer to register by email?: contact Greg Nedved at gjnedve@nsa.gov to reserve the desired number of seats by email.
Saturday, 19 May 2018, 1-4pm ' Washington, DC ' Allan Topol: Russian Resurgence ' at the International Spy Museum
Join the International Spy Museum for an in-store book signing of Russian Resurgence by Allan Topol. Allan is the author of thirteen novels of international intrigue. Two of them, Spy Dance and Enemy of My Enemy, were national best sellers. His novels have been translated into Japanese, Portuguese and Hebrew. One was optioned and three are in development for movies. Book Description: Twelve year old Nick, escaping from the burning of his grandfather's house in Potomac, Maryland by Russian thugs, is caught up in a plot by Russian President Kuznov to recreate the Soviet empire in eastern and central Europe. The linchpin of Kuznov's plan is an agreement with a corrupt Hungarian Prime Minister to permit Russia to move troops into Hungary. In Allan Topol's fast moving fourteenth novel, Craig Page and Elizabeth Crowder, working with Peter Toth, who bears the scars of the 1956 Hungarian Revolution, and Peter's grandson, Nick, try to thwart Kuznov's plot. The action moves from Paris to Grozny, to Washington, and finally to intriguing Budapest. Craig, Elizabeth and Nick face repeated attacks on their lives.
Event is free. Visit www.spymuseum.org.
Wednesday, 30 May 2018, 7-10pm ' Washington, DC ' Dinner with a Spy: An Evening with Mubin Shaikh ' at 701 Restaurant with the International Spy Museum
Enjoy a martini "Shaikh'n Not Stirred" and a delicious three-course dinner* with Mubin Shaikh as he shares his personal journey from former extremist to undercover operative and global expert on terrorism. Shaikh is one of the very few people in the world to have actually been undercover in a homegrown terror cell. After coming out of extremism himself, he decided to use his connections as a former jihadist sympathizer and supporter to fight terrorism by working undercover for the Canadian Security Intelligence Service and the Royal Canadian Mounted Police's Integrated National Security Enforcement Team to infiltrate extremist persons and groups. All his prior investigations remain CLASSIFIED except for the "Toronto 18," his final one, a group that was infiltrated and eventually prosecuted in open court, where Shaikh testified in the Superior Court in 5 legal hearings over 4 years. Leaders of the group planned for catastrophic terror attacks including placing three truck bombs in Toronto that were the size of Oklahoma City's bomb, storming the Parliament, and beheading the Canadian Prime Minister.
To be one of only 12 guests at dinner at 701 Restaurant: email Amanda Ohlke at aohlke@spymuseum.org. Tickets for the general public: $265 per person; Members: $235 *includes hors d'oeuvres, and three-course dinner with signature cocktails and wine. Visit www.spymuseum.org.
3 - 15 June 2018 - Charlottesville, VA - 26th National Security Law Institute Call for Applications
The 26th National Security Law Institute will take place June 3 through June 15, 2018. The National Security Law Institute provides advanced training for government officials and professors of law and political science who teach or are preparing to teach graduate-level courses in national security law or related subjects requiring a detailed understanding of National Security Law. Applications are also invited from government attorneys in the national security community who are actively engaged in the practice of national security law or otherwise have a professional need for such training. This annual intensive two-week course is held at the University of Virginia School of Law in Charlottesville, Virginia. Prominent scholars and current and former government experts will take part in lectures, panels, and debates to address both theoretical background and important contemporary issues of national security law.
Topics addressed include: Contemporary Theory Concerning the Origins of War and the "Democratic Peace"; Aggression & Self-Defense; The ISIL Threat; Cyber Threats; War and Treaty Powers under the Constitution; Intelligence and the Law; Domestic and Transnational Terrorism; Nuclear, Biological, and Chemical Warfare Threats; Law of Armed Conflict; War Crimes and Their Prosecution; and Maritime Concerns/South China Sea.
Accommodations: Hyatt Place Charlottesville, 2100 Bond St (GPS use 1954 Swanson Dr), Charlottesville, VA. Approximately 25-30 participants are selected to attend each Institute. Participants are responsible for providing their own transportation to and from Charlottesville and paying a tuition fee of $1,950.00, which includes lodging, lunches, course materials, and any group dinners during the Institute. The deadline for applications for the 2018 Institute is May 11, 2018. For additional information please contact Bill Lacy regarding applications (blacy@law.virginia.edu) or Mer McLernon (mer@law.virginia.edu) for logistics (lodging, meals, etc.). The Center has a small fund from which to provide scholarship assistance to a few applicants who might otherwise not be able to attend the program. More information here.
20 June 2018 - Annapolis Junction, MD - NCMF Summer Cryptologic Program features Dr. Janet Breslin-Smith on "American Diplomatic and Military Strategy and its Clash with Saudi Culture."
The 2018 NCMF Summer Cryptologic Program will feature Dr. Janet Breslin-Smith with a presentation on American diplomatic and military strategy, and its clash with Saudi culture. Janet Breslin-Smith is president of Crosswinds International Consulting. She draws on a 30-year career in public service, including leadership roles in the US Senate, the National War College, and in Saudi Arabia, where she focused on higher education and outreach to women. She has written and lectured on strategy and culture, macroeconomics and Islam, women, Islam, and Saudi Arabia. Her article, "The Struggle to Erase Saudi Extremism," appeared in November 2015 in the New York Times. She is the co-author of The National War College: A History of Strategic Thinking in Peace and War. Breslin-Smith, a professor of national security strategy for 14 years at the National War College in Washington, D.C., was the first woman to chair that department. She was named Outstanding Professor at the College in 2006. Prior to her academic career, she was legislative director for Sen. Patrick J. Leahy and deputy staff director of the Senate Agriculture Committee. Breslin-Smith resided in Riyadh, Saudi Arabia, from 2009 through 2013, with her husband, Ambassador James Smith. She developed extensive contacts with Saudi women leaders in higher education, medicine, business, banking, and philanthropy. She lectured at Alfaisal University, the Diplomatic Studies Institute and CellA+ women's business networks. She consulted with Saudi women members newly appointed to the Shura Council. Breslin-Smith earned her PhD from the University of California at Los Angeles and her undergraduate degree in international relations from the University of Southern California.
Where: CACI, Inc., 2720 Technology Dr, Annapolis Junction, MD 20701. For further information and registration, visit this link. Registration at that link to be available shortly.
Wednesday, 28 November 2018, 6 - 10:30 pm - Washington, DC - International Spy Museum's Annual "William H. Webster Distinguished Service Award Dinner" honoring Adm McRaven
For your calendar. A special evening to illuminate the critical role of individuals and organizations serving the Intelligence Community, and to raise funds in support of the International Spy Museum.
The William H. Webster Distinguished Service Award Dinner will take place at The Ritz Carlton Hotel. More than 600 attendees are anticipated and will recognize the men and women who have served in the field of National Security with integrity and distinction. This annual tribute dinner is given by the International Spy Museum to an individual who has embodied the values of Judge William H. Webster. This year's honoree is a patriot for whom love of country has been his guiding principle: Admiral William H. McRaven, former US Special Operations Commander, former Joint Special Operations Commander, and Chancellor of The University of Texas System.
Schedule: 6 pm - VIP Reception; 6:30 pm - Cocktail Reception; 7:30 - 9 pm - Dinner & Awards; 9 - 10:30 pm - Dessert Reception.
Location: The Ritz-Carlton Hotel, 1150 22nd St NW, Washington, DC 20037. **Please note: this event is closed to Media**
Tickets Available Now: Prices range from $100,000 to a single seat for $495. Funds raised at this tribute dinner will support artifact preservation, educational programming, research, exhibits, and accessibility programs for underserved communities at the International Spy Museum. To purchase tickets now, do so here. To learn more about this annual dinner, it is available here.
---
Gift Suggestions:
AFIO's 788-page Guide to the Study of Intelligence. Peter C. Oleson, Editor, also makes a good gift. View authors and table of contents here.

Perfect for professors, students, those considering careers in intelligence, and current/former officers seeking to see what changes are taking place across a wide spectrum of intelligence disciplines.
AFIO's Guide to the Study of Intelligence helps instructors teach about the large variety of subjects that make up the field of intelligence. This includes secondary school teachers of American History, Civics, or current events and undergraduate and graduate professors of History, Political Science, International Relations, Security Studies, and related topics, especially those with no or limited professional experience in the field. Even those who are former practitioners are likely to have only a limited knowledge of the very broad field of intelligence, as most spend their careers in one or two agencies at most and may have focused only on collection or analysis of intelligence or support to those activities.
For a printed, bound copy, it is $95 which includes Fedex shipping to a CONUS (US-based) address.
To order for shipment to a US-based CONUS address, use this online form,

To order multiple copies or for purchases going to AK, HI, other US territories, or other countries call our office at 703-790-0320 or send email to afio@afio.com to hear of shipment fees.
Order the Guide from the AFIO's store at this link.
The Guide is also available directly from Amazon at this link.
AFIO's 2017 Intelligence Community Mousepads are a great looking addition to your desk...or as a gift for others..
Made in USA. Click image for larger view.
These 2017 mousepads have full color seals of all 18 members of the US Intelligence Community on this 8" round, slick surface, nonskid, rubber-backed mouse pad with a darker navy background, brighter, updated seals. Also used, by some, as swanky coasters. Price still only $20.00 for 2 pads [includes shipping to US address. Foreign shipments - we will contact you with quote.] Order NEW MOUSEPADS here.
Disclaimers and Removal Instructions
Weekly Intelligence Notes (WINs) are commentaries on Intelligence and related national security matters, based on open media sources, selected, interpreted, edited and produced for non-profit educational uses by members and WIN subscribers.
REMOVAL INSTRUCTIONS: We do not wish to add clutter to inboxes. To discontinue receiving the WINs:
a) IF YOU ARE A MEMBER - click here: UNSUBSCRIBE and supply your full name and email address where you receive the WINs. Click SEND, you will be removed from list. If this link doesn't open a blank email, create one on your own and send to afio@afio.com with the words: REMOVE FROM WINs as the subject, and provide your full name and email address where you are currently receiving them.
b) IF YOU ARE NOT A MEMBER, and you received this message, someone forwarded this newsletter to you [contrary to AFIO policies]. Forward to afio@afio.com the entire WIN or message you received and we will remove the sender from our membership and distribution lists. The problem will be solved for both of us.
CONTENTS of this WIN [HTML version recipients - Click title to jump to story or section, Click Article Title to return to Contents. This feature does not work for Plaintext Edition or for some AOL recipients]. If you wish to change to HTML format, let us know at afio@afio.com. The HTML feature also does not work for those who access their e-mail using web mail...however NON-HTML recipients may view the latest edition each week in HTML at this link: https://www.afio.com/pages/currentwin.htm
---
WINs are protected by copyright laws and intellectual property laws, and may not be reproduced or re-sent without specific permission from the Producer. Opinions expressed in the WINs are solely those of the editor's) or author's) listed with each article. AFIO Members Support the AFIO Mission - sponsor new members! CHECK THE AFIO WEBSITE at www.afio.com for back issues of the WINs, information about AFIO, conference agenda and registrations materials, and membership applications and much more!
(c) 2000, 2012, 2013, 2014, 2015, 2016, 2017, 2018. AFIO, 7600 Leesburg Pike, Suite 470 East, Falls Church, VA 22043-2004. Voice: (703) 790-0320; Fax: (703) 991-1278; Email: afio@afio.com