---
CONTENTS
Section I - INTELLIGENCE HIGHLIGHTS
Section II - CONTEXT & PRECEDENCE
Other Upcoming Events from Advertisers, Corporate Sponsors, and Others
For Additional AFIO and other Events two+ months or more... Calendar of Events
WIN CREDITS FOR THIS ISSUE: The WIN editors thank the following special contributors: ec, mh, km, gh, mk, rd, fm, kc, jm, mr, jg, th, ed, and fwr. They have contributed one or more stories used in this issue.
The WIN editors attempt to include a wide range of articles and commentary in the Weekly Notes to inform and educate our readers. However, the views expressed in the articles are purely those of the authors, and in no way reflect support or endorsement from the WIN editors or the AFIO officers and staff. We welcome comments from the WIN readers on any and all articles and commentary.
CAVEATS: IMPORTANT: AFIO does not "vet" or endorse research inquiries, career announcements, or job offers. Reasonable-sounding inquiries and career offerings are published as a service to our members, and for researchers, educators, and subscribers. You are urged to exercise your usual caution and good judgment when responding, and should verify the source independently before supplying any resume, career data, or personal information.]
If you are having difficulties with the links or viewing this newsletter when it arrives by email, members may view the latest edition each week at this link. You will need your LOGIN NAME and your PASSWORD.
---
NOTICES
Register now.
Only eight days until Dr. Breslin-Smith discusses...
"Sex and Strategy: Why We are Adrift in the Middle East"
Wednesday, 20 June 2018 - Annapolis Junction, MD
The presentation will take place from 10am to 11:30am. Lunch will begin at 11:45 am and event closes at 1pm
This NCMF Summer Cryptologic Program features Dr. Janet Breslin-Smith

The 2018 National Cryptologic Museum Foundation's Summer Cryptologic Program features Dr. Janet Breslin-Smith with a presentation on American diplomatic and military strategy, and its clash with Saudi culture. Breslin-Smith is president of Crosswinds International Consulting. She draws on a 30-year career in public service, including leadership roles in the US Senate, the National War College, and in Saudi Arabia. Her article, "The Struggle to Erase Saudi Extremism," appeared in November 2015 in the New York Times. She is a professor of national security strategy for 14 years at the National War College in Washington, DC ― the first woman to chair that department.
More information about this program can be found here.
Where: CACI, Inc., 2720 Technology Dr, Annapolis Junction, MD 20701. For further information and registration, do so here.
---
Books of the Week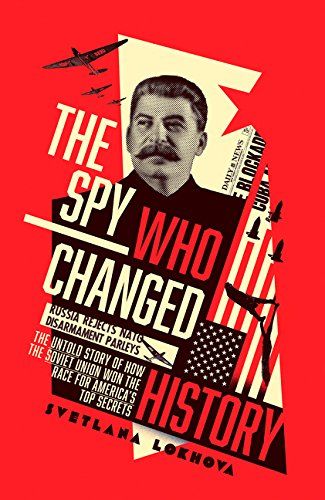 The Spy Who Changed History: The Untold Story of How the Soviet Union Won the Race for America's Top Secrets
by Svetlana Lokhova
(William Collins, June 2018)
On the trail of Soviet infiltrator Agent Bleriot, Lokhova takes readers on a journey through one of Stalin's audacious intelligence operations. On a sunny September day in 1931, a Soviet spy walked down the gangplank of the luxury transatlantic liner SS Europa and into New York. Attracting no attention, Stanislav Shumovsky had completed his journey from Moscow to enroll at a top American university. He was concealed in a group of 65 Soviet students heading to prestigious academic institutions. But, like so many foreign students today, he was after more than education. Recognising Russia was 100 years behind the capitalists, Stalin sent Shumovsky on a mission to steal America's vital secrets to help close the USSR's large technology gap. The road to victory began in the classrooms and laboratories of MIT – Shumovsky's destination soon became the unwitting finishing school for elite Russian spies. The USSR transformed itself into a military powerhouse to defeat Nazi Germany. Then in 1947 stolen American innovations made it possible for Soviets to build the most advanced strategic bomber in the world. Following his lead, other MIT-trained Soviet spies stole US secrets, including the secrets of the Manhattan Project. By 1949, Stalin's fleet of TU-4s, now equipped with atomic bombs (thank you America) could devastate the US on his command. Appropriately codenamed BLERIOT, Shumovsky was an aviation spy. Shumovsky's espionage was so successful that the USSR acquired every US aviation secret from his network of agents in factories and at top secret military research institutes from an all-too-trusting US and even more naive academic community. Lokhova exposes how even Shirley Temple and FDR unwittingly advanced Shumovsky and Bleriot's schemes.

Book may be ordered here.
---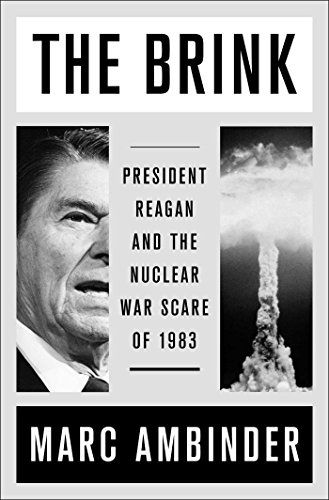 The Brink: President Reagan and the Nuclear War Scare of 1983
by Marc Ambinder
(Simon & Schuster, Jul 2018)
The tense relations between the US and the Soviet Union during Ronald Reagan's first presidential term. Ambinder's account of this serious threat of global annihilation—stemming from a 1983 NATO war exercise—is spellbinding. He lays out the weaknesses in America's nuclear command-and-control structure in the early 1980s: the process the president was supposed to use to make decisions about whether to launch nuclear missiles was much too long, and the US's early warning system was unreliable. Those problems informed the Reagan administration's approach to the Soviets; in order to mask the US's vulnerability to a first strike, Reagan sought to add to America's nuclear arsenal (feeling that "the best way to reduce the threat to the US would be to increase the threat to the Soviet Union"). The practical implications of this dysfunction manifested during Able Archer 83, "an annual dry run" of the transfer of NATO's nuclear warheads from American control to European custodians, when a change in communication methods and patterns gave the Soviets the mistaken impression that the exercise might be a cover for an American first strike on them, which readied their troops and nuclear weaponry to respond. While disaster was averted, Ambinder illuminates the fragility of existing safeguards against an unintentional launch, a timely topic given concerns about Iran and North Korea. He also walks the reader through the Reagan administration's and the Soviet government's respective internal debates about diplomatic and military strategy. —Publishers Weekly

Book may be ordered here.
---
---
Section I - INTELLIGENCE HIGHLIGHTS

FBI: China Wanted Info On U.S. War Plans From Alleged Spy From Syracuse. A Syracuse man arrested on spying charges tried to recruit a Defense Intelligence Agency officer to provide the U.S. military's "China ops plans" for delivery to Chinese agents, the FBI says in court documents.

A federal judge in Seattle on Monday ordered Ron Rockwell Hansen, 58, held without bail pending prosecution on a 15-count indictment in the espionage case. FBI agents arrested Hansen on Saturday at the Seattle-Tacoma International airport.

Hansen, a former U.S. Army and DIA intelligence officer, began working with agents of the People's Republic of China's Ministry of State Security as early as 2012, according to the U.S. District Court indictment in Salt Lake City.

Through June 2018, Hansen traveled to and from China 40 times, meeting with Chinese intelligence agents and delivering sensitive information in return for more than $800,000 in cash, wire transfers and credit card payments, documents said. [Read More: Shenefelt/standard/6June2018]

US Blacklists Israeli Company Over Russia Intelligence Links. The United States slapped sanctions Monday on an Israeli company over links to a Russian firm accused of buttressing the "offensive cyber capabilities" of Russia's intelligence service, the FSB.

The US Treasury named Russian company Digital Security -- whose websites describes it as a information security consultancy -- and two subsidiaries as helping provide support for Russian intelligence services and said their activities "jeopardize the safety and security of the United States and our allies."

The Office of Foreign Assets Control (OFAC) also listed Israel-headquartered company Embedi for links to Digital Security, saying that as of May 2017 it was a subsidiary of the Russian outfit.

The company, which also maintains an office in Berkeley, California, denied any links to the FSB or Russia but said the activities of some former employees may have been behind the listing. [Read More: Atkins/i24news/11Jun2018]

Ethiopia: PM Abiy Ahmed Dismisses Army Chief of Staff and Intelligence Director in a Major Military Shakeup. Protests in Tigray. Ethiopia's Prime Minister Abiy Ahmed on Thursday made a major facelift to the country's national security apparatus by dismissing two of the longest-serving stalwarts, army chief of staff, Gen. Samora Yunis, and the National Intelligence and Security Services (NISS) Director General, Getachew Assefa.

The duo, both veterans of the Tigrayan People's Liberation Front (TPLF), were part of the guerrilla fighters in the 1970s. Both have been active in the upper echelons of Ethiopia's military and intelligence institutions since TPLF and its coalition partners deposed the communist regime in 1990.

Over the past two decades and a half, the Ethiopian army under Samora killed thousands of civilians and are implicated in serious human rights violations, including rape, extrajudicial killings of government opponents, as well as massacres of civilians and demonstrators.

Similarly, NISS under Getachew's stewardship served as the critical engine behind the ruling party's efforts to stifle dissent. The agency oversaw mass surveillance of the population, which it then weaponized to clamp down on outspoken activists, journalists and opposition leaders. Human rights groups say NISS routinely engages in brutal interrogations tactics, torture and killing of dissidents. [Read More: Zelalem/opride/9Jun2018]

Libya's AG to Release Several Gaddafi Henchmen From Jail Over "Health Conditions". The Head of Investigation Bureau of the Libyan Tripoli-based Attorney General's Office Al-Siddiq Al-Sour said Sunday that the Justice Ministry ordered the "temporary release from jail over medical issues" of some of the Gaddafi henchmen.

Al-Sour said the decision came after the Attorney General asked for following up on the health conditions of the inmates, who were prominent figures in Gaddafi's regime, including Abu Zaid Dorda - Libyan's previous ambassador to the UN and notorious head of external intelligence agency of Gaddafi's regime.

Dorda had been sentenced to death by firing squad, but he appealed against the court ruling.

Al-Sour denied that the chief of intelligence of Gaddafi's regime Abdullah Senussi would be among the released. [Read More: Assad/libyaobserver/11Jun2018]

Russia May Be Secretly Destroying Its Gulag Prisoner Records To Erase a Brutal Period In Its History. A secret Russian government order to destroy the records of prisoners of Soviet Gulag labor camps has sparked fears that the notorious episode in Soviet history is being erased from history.

The gulags, Soviet forced labor camps created under Vladimir Lenin, peaked under the rule of Joseph Stalin in the 1930s and 1940s as instruments of political repression.

The Gulag History Museum reopened in Moscow in 2015 and commemorates the victims. It has an archival centre and receives inquiries from all over the world from descendants of prisoners.

But the newspaper Kommersant reported that an order was made in 2014, signed by 11 state agencies including the intelligence agency the FSB, the General Prosecutor's Office and the Foreign Intelligence Service, to destroy the records when the prisoner reaches the age of 80. [Read More: Cole/newsweek/8Jun2018]

Israeli High School Students Are Learning Farsi to Become Spies in the Future. As tensions persist between Israel and Iran, an Israeli high school has launched a Farsi language program to prepare potential recruits for government intelligence services.

Eleventh and 12th-grade students at Ben Gurion High School in the city of Petah Tikva, Israel, are learning more than just their rival nation's language, however. They are also immersed in its culture.

"We also provide the experience of the tastes and smells, everything relating to Iran as a country, its citizens, as a magnificent culture that goes back thousands of years," said Hanna Jahanforooz, an Iranian-born instructor who teaches students Farsi poetry, heritage and history, according to Israeli newspaper Haaretz.

Run by former state security officer Pini Shmilovich since 2015, the program has already seen several graduates go on to work for Israeli intelligence agencies. Speaking about his motivation for leading the program, Shmilovich explained he sees the threat from Iran as one of the main issues impacting Israel. [Read More: Lemon/newsweek/5Jun2018]

OPM Seeks Governmentwide Solution for Digital Employee Records. The Office of Personnel Management is seeking a digital record system that would make it easier for federal employees to move across agencies and in and out of government.

OPM, in a request for information posted on FedBizOpps, is seeking an IT system so employees' personnel records could be collected only once and would not require the re-entering of data.

The goal, as stated in the RFI, is to cut down on duplicative and manual processes, boost data collection and storage efficiency and reduce operational costs.

OPM expects agencies across government to eventually adopt the records system for both their own internal and external human capital management reporting activities. [Read More: Gunter/fcw/5Jun2018]



---
Section II - CONTEXT & PRECEDENCE

A Day in the Life of a Cyber Threat Analyst. This is part of our series profiling Agency officers in various positions throughout the Agency. We talk with them about their daily challenges and rewards, as well as some exceptional moments. CIA.gov recently sat down with Haley, a Cyber Threat Analyst to learn more about her journey to the CIA and her experiences here. [Read More: cia/6June2018]

How the CIA Recruited and Handled Its Top KGB Mole. On June 22, 1977, Aleksandr Ogorodnik killed himself with a CIA-supplied suicide pill after the KGB arrested him based on information initially provided by a mole within the Agency. Just over three weeks later, CIA officer Martha (Marti) Peterson - unaware of Aleksandr's death - was seized in a KGB ambush while servicing a dead drop in Moscow.

The streets of Moscow were one of the most important, and dangerous, battlefields of the Cold War. American intelligence officers like Marti worked with assets like Aleksandr in the shadows to collect Soviet secrets. The Soviets, in turn, closely watched all foreign nationals and their own citizens for signs of espionage.

Although the story of TRIGON ended tragically, the intelligence Aleksandr provided gave US policymakers valuable insights into Soviet foreign policy plans and intentions. It was insights like this which ultimately helped us win the Cold War. [Read More: Central Intelligence Agency/wearethemighty/6Jun2018]

U.S. Diplomats Evacuated in China as Medical Mystery Grows. A crisis over a mysterious ailment sickening American diplomats and their families - which began in Cuba and recently appeared in China - has widened as the State Department evacuated at least two more Americans from China on Wednesday.

The Americans who were evacuated worked at the American Consulate in the southern city of Guangzhou, and their colleagues and family members are being tested by a State Department medical team, officials said. It is unclear how many of them are exhibiting symptoms, but a State Department spokeswoman said Wednesday evening that "a number of individuals" had been sent to the United States for further testing.

For months, American officials have been worried that their diplomats have been subjected to targeted attacks involving odd sounds, leading to symptoms similar to those "following concussion or minor traumatic brain injury," the State Department says.

The cases in China have broadened a medical mystery that started in 2016, when American Embassy employees and their family members began falling ill in Havana. In all, 24 of them were stricken with headaches, nausea, hearing loss, cognitive issues and other symptoms after saying they heard odd sounds. The issue has roiled relations with Cuba, which immediately fell under suspicion, and led the United States to expel Cuban diplomats. [Read More: Myers, Perlez/nytimes/6Jun2018]

The U-2 Spy Plane Is Still Flying Combat Missions 60 Years After Its Debut. Six decades after the U-2 flew its first mission, the military is trying to harness artificial-intelligence technology to enhance the venerable spy plane's combat reconnaissance capabilities.

U.S. Air Force reconnaissance experts have enlisted Stanford University engineering and business students to develop advanced computer programs to analyze the old-style Kodak film currently used by U-2s over Afghanistan, Iraq, Korea, Syria and other hot zones.

If successful, computers would quickly scan miles of U-2 film and count cars, airplanes, motorcycles, buildings and even individual people, tasks now performed painstakingly by analysts using eye loupes and illuminated screens.

"Our analysts are already saturated with data - too much imagery, too few analysts, and too little time," says U.S. Air Force Col. Jason Brown, commander of the 480th Intelligence, Surveillance and Reconnaissance Wing. "Imagine if an algorithm could sweep through the data to cue analysts on potential areas of concern. Airmen could spend less time searching and more time making sense of the things they see." [Read More: Phillips/wsj/8Jun2018]

Explained: Detecting the Threat of Nuclear Weapons. Will the recent U.S. withdrawal from a 2015 accord that put restrictions on Iran's nuclear program make it easier for Iran to pursue the bomb in secret? Not likely, according to Scott Kemp, an associate professor of nuclear science and engineering at MIT.

"The most powerful insights into Iran's nuclear program come from traditional intelligence, not from inspections by the International Atomic Energy Agency," says Kemp, who this week published a commentary article in Nature on the interplay of policy and science in North Korea.

But covert nuclear-weapon programs, whether in Iran, North Korea, or elsewhere in the world, are a major unsolved problem, according to Kemp. He recently explained the technical challenges involved in the hunt for clandestine sites. And he floated a possible solution.

What inspectors look for: Inspectors want to search for the secret production of plutonium or highly enriched uranium, says Kemp. Manufacturing an actual explosive device can be accomplished quickly and discreetly once either of these ingredients is secured in enough quantity. "The assembly work can be done in an office building, underground facility, or even in a big kitchen. It's nearly impossible to detect once the program reaches this point." [Read More: scienceblog/11Jun2018]

Kim Philby, My Silent War: The Autobiography of a Spy, 50th Anniversary. For many years after the 1968 publication of My Silent War, it was rumoured that this autobiography by Kim Philby had been ghost'written by the KGB, and that the last published words of Britain's most notorious spy were not his. The rumour was not true. No one but an upper-class, public-school-educated, waspish and embittered English spook could have achieved the level of eloquent vitriol packed into the pages of this delightful book.

Written five years after Philby boarded a Soviet freighter in Beirut and fled to Moscow, My Silent War is a blend of fact and fiction, part history and part propaganda, at times devastatingly honest and in others wholly mendacious.

It tells the story of Philby's recruitment by Soviet intelligence in the 1930s, his meteoric rise through the ranks of MI6, and a 30-year career as a spy inside the British establishment, betraying his colleagues, friends, wives and family, and sending hundreds - perhaps thousands - to their deaths. He evinces a chilling insouciance over the anti-communist agents slaughtered in Albania as a direct consequence of his betrayal. "They knew the risk they were running. I was serving the interests of the Soviet Union...I have no regrets."

Philby paints himself as a hero of ideological consistency and his KGB spymasters as men of vision and genius. He projects the image of a spy in his twilight, happily settled in the Soviet socialist paradise that he helped to create. [Read More: Macintyre/theaustralian/9Jun2018]

The Secret to Success? Dare to be Different. Nikesh Mehta, a deputy director of the UK's intelligence agency, GCHQ, gives his top tips for success. [Read More: BBC Studios/bbc/8Jun2018]

Check Out These Amazing NSA Posters From The 1950s And 60s. If you were walking around the National Security Agency during the 1950s and 60s, you may have been repeatedly told through wall posters that "security is everyone's responsibility."

The signals intelligence agency commonly known during that time as "No Such Agency" really didn't want employees talking about what they did for work, according to a recently published trove of posters from the website Government Attic, which mines the U.S. government for interesting documents via Freedom of Information Act requests.

Some of my favorites are below, but you can check out the full 139-page archive here. [Read More: Szoldra/taskandpurpose/6Jun2018]



---
Eavesdropping Devices May Be at the Center of Sonic Attacks in China. Imagine hearing what sounds like marbles rolling around in a metal funnel. There's no marbles, and there's no funnel, but you can hear it with complete clarity, as if both objects were right next to you. This happens repeatedly over the course of several months, but you don't say anything. How can you possible explain it? But there's other symptoms too: headaches, sleeplessness, blurry vision, hearing loss, fatigue, nausea. Over time, it only gets worse.

This happened to two of the 170 employees in the American Consulate office and their wives between late 2017 and April of 2018 in Guangzhou, China, according to reporting from the New York Times. Both families were evacuated to the U.S. for further medical testing. It's possible symptoms may be the result of a sonic attack, or else another inadvertent event, like the interference of eavesdropping devices.

Per an explainer by Lifehacker, it's very possible for certain types of sounds to be weaponized. Infrasonic sound - or sound that comes in exceptionally low, deep tones - can cause symptoms that include "motion sickness, including ear pressure, headache, nausea, dizziness, [and] vertigo." As noted by Seth Horowitz at Popular Science, low, powerful tones can carry a huge amount of pressure. This pressure can vibrate and rumble any liquid in your body, causing tissue to painfully expand and deflate.

Engineering researchers at the University of Michigan have argued that the culprit of the health crisis in Cuba is in fact ultrasonic sound, which is incredibly high-pitched noise. This type of noise can come from a super high-pitched whistle, or the interference of certain types of electronics, like eavesdropping devices. [Read More: Haskins/theoutline/8Jun2018]

Commentary: Five Myths About Espionage. The poisoning of former Russian military intelligence officer Sergei Skripal and his daughter in southern England, most likely by Russian intelligence agents, highlights the role of espionage in Russia's relations with the West. Skripal had been a double agent for the British from the 1990s until he was arrested by Russian security forces in 2004. Britain got him back in a spy swap in 2010. Espionage often generates misconceptions - by virtue of its secrecy.

Myth No. 1: Espionage increases tensions between hostile states.

Media coverage implies, and some researchers believe, that international relationships rise and fall based on spy scandals. Siobhan Martin of the Geneva Center for Security Policy published a study in 2016 arguing that the inherently secret nature of espionage is apt to cause problems: "The Cold War effectively became a 'spy war' between US and Soviet intelligence agencies and those of their allies," she wrote. The Guardian says the Skripal poisoning "has sent UK-Russia relations tumbling."

But espionage is ubiquitous, and all governments are aware that their opponents - and even their friends and allies - are spying on them. Only rarely do acts of espionage lead to significant tension between states. Even when a spy scandal leads a government to expel another's diplomats and embassy staff, the furor usually subsides quickly, and staffing levels are restored. [Read More: Kramer/napavalleyregister/17Mar2018]



---
Gene Becker, former NSA Senior Executive, President of the National Cryptologic Museum Foundation Eugene Joshua Becker, 90, the retired Deputy Director of Administration for NSA, and former President of the National Cryptologic Museum Foundation, died 9 June 2018 in Ellicott City, MD.
Mr. Becker joined the Army after high school. Following his army tour, he attended George Washington University and received a BA in International Studies in 1951. In 1957 he earned an MA in Arabic Studies from Harvard.
In 1952, Gene began his distinguished career in intelligence as a linguist at the Armed Forces Security Agency, NSA's predecessor organization. He held various operations positions until 1968 when he was assigned to the Inspector General's Office. He served overseas from 1972-1975 as Chief of an NSA/CSS office. From 1976-1979 he was Assistant Deputy Director for Field Management and Evaluation. He was assigned as Training Director and Commandant of the National Cryptologic School from 1979-1981, and served as the NSA/CSS Representative to the Defense Department. Mr. Becker served as Assistant Deputy Director for Telecommunications and Computer Services until 1986 followed by his assignment as the NSA/CSS Inspector General from 1986-1988. After 35 years of service, he retired in 1993 as Deputy Director for Administration.
Following retirement, Mr. Becker continued to serve the IC by joining the National Cryptologic Museum as Vice President. He helped establish the National Cryptologic Museum Foundation in 1996 with a team of retired NSA employees to support the museum's mission of educating the public about cryptology, commemorating its mostly unsung military and civilian heroes, and stimulating the minds of generations to come about the wonders of cryptology. He served the Foundation in various roles for over 16 years with his last assignment as President of the Foundation.
Mr. Becker received numerous awards for his dedication and contributions to the mission of the intelligence organizations he so proudly served at the NSA. He received the Exceptional Civilian Service Award. In 1982 he joined the ranks of the Senior Cryptologic Executive Service (SCES) and later awarded the rank of Distinguished Executive in the SCES. In 1990 he received the National Intelligence Distinguished Service Medal for exceptional service to the community and extraordinary impact he had on the mission.
Mr. Becker made significant and lasting contributions to the NSA and the intelligence community.
Survivors include his wife, Anna Becker, three daughters, and other family.
Carol Bessette, Lt Col USAF(Ret), Vietnam Veteran, USAF/DIA Intelligence Analyst, DIC Instructor, NMIA President, and Certified Master Tour Guide
Carol Schoeller Bessette Lt Col USAF(Ret), 79, USAF/Defense Intelligence Agency analyst, Defense Intelligence College instructor, died of cancer in 29 May 2018 in Springfield, VA.
Carol earned a BA in social studies from College Misericordia in Pennsylvania; an MA in international relations from Georgetown University; and a MA in business management from Central Michigan University.
She was commissioned as an officer with the USAF in 1960 and advanced through grades to lieutenant colonel, where she served as an Intelligence officer and analyst. She joined to work intelligence but was told females couldn't do that; so, her first job was doing administrative work at Langley Air Force Base, VA, which she performed for three years. A woman captain who knew ways around the glass ceiling took her to the base education office and told her to pursue a master's in international relations. That would force the Air Force to accept her in the intelligence field. Bessette applied and was sent to Georgetown University for a year before she left for Germany. After completing her thesis, she received her master's in international relations in Germany in 1967. She served as an intelligence officer with headquarters 7th Air Force, at Tan Son Nhut Air Base, a Republic of Vietnam Air Force facility near Saigon, South Vietnam from April 1968 to May 1969. "Not fun," she said of her war experience. When the base was rocketed in May 1968, her building didn't have a bunker so she had to go next door and hide under someone else's bed. The then 29-year-old captain thought to herself, "What am I doing here?" Her career advanced where she was party to some of the highest levels of intelligence coordination in Washington.
In 1986, post-military, she joined Anser Corporation as a research analyst. She served on the board of the National Historical Intelligence Museum, and on the board of the National Military Intelligence Association, and as NMIA's president from 1983 to 1986. She was a member of AFIO, Armed Forces Communications and Electronics Association, Richard III Society (where she served as chairman of the Middle Atlantic chapter). For a decade or more she ran the popular "Spies of Washington Tour" which included a coach tour and four spies walking tours and also made frequent presentations for Road Scholars. For 15 years, Carol was a docent at the Hillwood Museum and Gardens. She specialized in the history of Washington, DC, the Civil War, First Ladies, African American history, and was known for her tremendous knowledge of the espionage sites throughout the nation's capital.
Her other interests included jogging, ballet, theater, traveling.
She is survived by her husband, John Bessette, who is also a Vietnam veteran and Air Force retiree, whom she married in 1964.
Of her passing, a few phrases from the many comments: "My favorite instructor at Defense Intelligence College and then a friend for life. Her vibrancy and joy touched many. Her smile lit up the room. Her quick wit was always on target. And her adventures! She seemed to be always embarking on a new project. She had so much joyful energy. She went on to prove [in the USAF] not only were women extremely valuable there were every bit as good as their male counter parts AND in her case better! The USAF lost a tremendous asset and top notch professional when she retired. I am dead certain, as a senior intelligence officer she is seated with Jesus and God."
Bunny Butkiewicz, former CIA Operations and Reports Officer, Society Figure. Mary Louise Alexander "Bunny" Butkiewicz, 88, a former CIA Operations and Reports Officer, and Baltimore Socialite, died of congestive heart failure on 29 May 2018 in McLean, VA.
Bunny Butkiewicz was a direct descendant of Severn Teakle Wallis, a renowned reform lawyer in Baltimore, MD, after whom Wallis "Wally" Warfield, (who later became the Duchess of Windsor) was named. Bunny was the granddaughter of two major Baltimore and New Orleans society dames. She made her debut at the Baltimore Batchelors Cotillion in 1948, and was a life member of the National Society of the Colonial Dames in Maryland, and a former docent at Mont Clare House in Baltimore.
She graduated from Smith College and did post-graduate studies at the University of Santander in Spain. She had a long career as an operations officer and reports analyst in the CIA, serving overseas in Japan, Taiwan, Germany and Spain. After her 1984 retirement, she returned on contract to CIA to organize a counternarcotics training program.
An earlier marriage ended in divorce. Her partner of 26 years was Jack H. Mower (also a member of AFIO), who died in 2016. She is survived by her son, Billy Butkiewicz, and three grandchildren. [Read More:'The Washington Post/legacy/7June2018.
Don Cryer, former CIA Trailblazer Award Winner for Diversity. Donald Reginald Cryer, 75, died 9 June 2018 in Suitland, MD. In 2000, the Washington Post reported that then "CIA Director George J. Tenet appointed the African American Donald R. Cryer, as his special assistant for diversity programs," to stem outcries in the press that the agency's top managers were still predominantly white men. Cryer was a 42-year veteran of CIA and an advocate for diversity and was recognized for laying the groundwork for CIA's diversity and inclusion programs. For his concentration on building an inclusive, high-performing workforce through strategic planning, succession planning, and success measurement—as well as his emphasis on removing obstacles and barriers that impede employee success—he was awarded by Director John Brennan in 2014 as one of the few CIA Trailblazers. Other details of his career and family details have not yet been provided or published.
Bill Koehler, former Deputy Chief of the Cover Staff, CIA. William Henry Koehler, 85, former CIA Deputy Chief of the Cover Staff, died 3 June 2018 in Falls Church, VA.
Bill graduated from Rutgers University and served in the USAF in Korea. He was recruited by CIA for the U-2 project, and served two years in Germany, and served the rest of his long agency career in Virginia and other locations.
He retired from CIA in 1990 as an SIS 2 and as Deputy Chief of the Cover Staff.
Survivors are his wife of 49 years, Mildred "Millie" Koehler, and other family.
---
AFIO EDUCATIONAL EVENTS IN COMING TWO MONTHS....
Monday, 24 September 2018, 5:30 - 8 pm - New York, NY - AFIO NY Metro Chapter hosts Elizabeth Peek on "The Inextricable Links between Economics, Intelligence, and National Security."
Elizabeth Peek is a writer and columnist for The Fiscal Times, an online bipartisan policy journal, covering politics, finance, and economics. In prior years she was the lead business columnist for the New York Sun, and contributing editor to the New York Post, the Huffington Post, The Motley Fool, the Wall Street Journal, and Women on the Web, as well as to numerous magazines. She is a frequent guest on Bloomberg TV shows, CBS, Fox, and CNBC.
One of the first women partners of a major bracket Wall Street firm, she moved on to Wertheim & Company where she was one of the top three oilfield analysts ranked by Institutional Investor Magazine. She became Associate Director of Research, Head of International Research, and director of the firm's equity business in Tokyo, and then a General Partner and then a Managing Director of Wertheim Schroder after the two companies merged.
She graduated with honors in economics from Wellesley College and is a certified CFA.
Location: Society of Illustrators, 128 E 63rd St (between Park and Lexington), New York, NY 10065.
Timing: Registration starts at 5:30 pm, Speaker presentation starts at 6 pm. Fee: $50/person. Payment at the door only. Cash or check. Full dinner, cash bar.
RSVP: Strongly recommended that you RSVP to ensure space at event. Call or Email Chapter President Jerry Goodwin at afiometro@gmail.com or 646-717-3776.
Monday, 3 December 2018, 5:30 - 8 pm - New York, NY - AFIO NY Metro Chapter hosts Jen Easterly on "Cyber Attacks, Terrorism, and other Threats to National Security."
Jen Easterly is currently a Managing Director of Morgan Stanley, having joined the firm after 26 years of U.S. government service in national security, military intelligence, and cyber operations. Previously, Jen served on the National Security Council as Special Assistant to the President and Senior Director for Counterterrorism where she led the development of U.S. counterterrorism policy and strategy.
Prior to that, she was the Deputy for Counterterrorism at the NSA, a position she assumed following retirement from the US Army, where her service included command and staff assignments in the intelligence and cyber fields, as well as tours of duty in Haiti, Bosnia, Kosovo, Iraq, and Afghanistan.
A graduate of West Point, she holds a Master's degree in Politics, Philosophy, and Economics from the University of Oxford where she studied as a Rhodes Scholar. A member of the Council on Foreign Relations and a French-American Foundation Young Leader, Jen is the recipient of the Council on Foreign Relations International Affairs Fellowship, the George S. Franklin Fellowship, and the Director, National Security Agency Fellowship. She also serves on the Board of Trustees of the Morgan Stanley Foundation.
Location: Society of Illustrators, 128 E 63rd St (between Park and Lexington), New York, NY 10065.
Timing: Registration starts at 5:30 pm, Speaker presentation starts at 6 pm.
Fee: $50/person. Payment at the door only. Cash or check. Full dinner, cash bar.
RSVP: Strongly recommended that you RSVP to ensure space at event. Call or Email Chapter President Jerry Goodwin at afiometro@gmail.com or 646-717-3776.
---
Other Upcoming Events from Advertisers, Corporate Sponsors, and Others'
Tuesday, 19 June 2018, 11:30 am - 1 pm - McLean, VA - The DIForum hosts Dr. Robert H. Latiff, (Maj Gen USAF-Ret) on "Preparing for the New Global Battlefield."
The Defense Intel Alumni Association luncheon features Dr. Robert H Latiff, Major General USAF (retired) discussing The Future of War: Preparing for the New Global Battlefield.
Dr. Robert H. Latiff retired from the U.S. Air Force in 2006. He is a consultant, providing advice on advanced technology matters to corporate and government clients and to universities. Dr. Latiff is an Adjunct Faculty Member with the John J. Reilly Center for Science, Technology, and Values at the University of Notre Dame. He is also a Research Professor at George Mason University, with interests primarily in technologies to support the U.S. Intelligence Community. He received his Ph.D. and his M.S. in materials science and his B.S. in Physics from the University of Notre Dame and is a graduate of the National Security Fellows Program at Harvard's JFK School of Government. He is a member of the Intelligence Community Studies Board and the Committee on International Security and Arms Control of the National Academies of Sciences, Engineering, and Medicine.
MG Latiff's remarks will be off the record and not for attribution
Location: Pulcinella Restaurant, 6852 Old Dominion Drive, McLean, Virginia 22101
Fee: $30pp
RSVP here.
20 June 2018 - Annapolis Junction, MD - NCMF Summer Cryptologic Program features Dr. Janet Breslin-Smith on "Sex and Strategy: Why We are Adrift in the Middle East."

The 2018 National Cryptologic Museum Foundation's Summer Cryptologic Program features Dr. Janet Breslin-Smith with a presentation on American diplomatic and military strategy, and its clash with Saudi culture. Breslin-Smith is president of Crosswinds International Consulting. She draws on a 30-year career in public service, including leadership roles in the US Senate, the National War College, and in Saudi Arabia. Her article, "The Struggle to Erase Saudi Extremism," appeared in November 2015 in the New York Times. She is a professor of national security strategy for 14 years at the National War College in Washington, DC ― the first woman to chair that department.
The presentation will take place from 10am to 11:30am. Lunch will begin at 11:45 am and event closes at 1pm.
More information about this program can be found here.
Where: CACI, Inc., 2720 Technology Dr, Annapolis Junction, MD 20701. For further information and registration, do so here.
Wednesday, 27 June 2018 - 10 am to noon - Venezuela's Mounting Refugee Crisis, a panel presentation at the DMGS "Venezuela's Mounting Refugee Crisis: Regional Security Implications Amidst the Calls for a US Response" is theme of this panel being sponsored by the Daniel Morgan Graduate School (DMGS) and the Center for a Secure Free Society (SFS).
As Venezuela continues to implode, the country is rapidly becoming the Syria of the Western Hemisphere in terms of refugee outflows. More than 4 million Venezuelans have left the country since the late Hugo Chávez rose to power, overwhelming neighboring countries like Colombia and Brazil. Since 2015, the number of Venezuelan migrants in Peru and Chile has increased by over 1,000 percent. According to Pew Research, Venezuela is the top country of origin for U.S. asylum claims since 2017. As the humanitarian crisis worsens and more migrants cross borders, U.S. and regional security are inevitably threatened. Western Hemisphere policymakers must address the situation before it deteriorates further. Some policymakers have called for direct U.S. intervention, while others are more cautious. What position should the United States take? What options exist? And which of the options will create fewer national security risks?
Join SFS and Daniel Morgan Graduate School for a thoughtful and informative policy discussion examining Venezuela's humanitarian and refugee crisis and possible U.S. and regional responses.
AGENDA: Introduction and Welcome by Dr. Steven Meyer - Academic Dean of Daniel Morgan Graduate School of National Security.

Featuring:
• Dr. R Evan Ellis: Research Professor of Latin American Studies, U.S. Army War College, Strategic Studies Institute.
• Col. Preston McLaughlin, USMC Ret.: Associate Professor of National Security, Daniel Morgan Graduate School of National Security
• Amb. Roger Noriega: Former Assistant Secretary of State for Western Hemisphere Affairs (2003-2005), AEI Visiting Fellow
• Mr. Joseph Humire: Executive Director, Center for a Secure Free Society
Moderated by:
• Mr. Gustau Alegret: U.S. News Director, NTN24
Where: United States Congress Capitol Visitor Center, Room SVC 212, First Street NE, Washington DC 20515
Admission is free of charge, but seating is limited.
Media inquiries please call (202) 758.9083
RSVP required here. Email events@dmgs.org.
Please note that you must RSVP to attend this event. Daniel Morgan Graduate School of National Security reserves the right to refuse entry
Friday, 6 July 2018, 1-4pm - Washington, DC - Meet An F-4 Pilot: Mark Hewitt at the International Spy Museum
The Spy Museum hosts "Meet An F-4 Pilot" with Mark A. Hewitt, who has always had a fascination with spyplanes and the intelligence community's development and use of aircraft. He flew F-4s in the Marine Corps and served as Director of Maintenance with the Border Patrol and the Air Force, as was an Associate Professor for Embry-Riddle Aeronautical University. He is the author of "Special Access," "Shoot Down," "No Need to Know," and his latest, "Blown Cover." There is no charge for this event. Visit www.spymuseum.org.
Monday, 9 July 2018, 6:30pm - Washington, DC - Safe Houses with Dan Fesperman at the International Spy Museum
Helen Abell is in charge of maintaining CIA safe houses in Berlin in the 1970s — a city still in the grips of the Cold War. When she overhears a secret meeting, the impact of the clandestine conversation changes her life and becomes the key to a 21st century mystery. Dan Fesperman, award-winning author of Safe Houses, interviewed women who worked at the CIA to bring into focus an era when women were trying to break free of the clerical roles they had been relegated to and enter into field work. This evening, he will lead a discussion of the book and the world it recreates with some of the trailblazers who helped him give his novel authenticity and accuracy. Safe Houses will be available for sale and signing at the event. Ticket for the general public: $10; Spy Museum Member Ticket: $8. Visit www.spymuseum.org.
Tuesday, 10 July 2018, 6:45 pm - Washington, DC - "The Cambridge Five: Soviet Intelligence Spies" discussed by author Calder Walton at the Smithsonian
Kim Philby's name is almost synonymous with Soviet espionage. But Philby was not alone: Along with Donald Maclean, Guy Burgess, Anthony Blunt, and John Cairncross, he was one of five "Cambridge spies" who penetrated the heart of British intelligence at the height of the Cold War. Using recently declassified British, American, and Soviet intelligence records, Calder Walton, Ernest May Fellow in history and policy at Harvard's Kennedy School of Government, explores the lives and treachery of these British elites from Cambridge University recruited into Soviet intelligence in the 1930s. He examines why they betrayed their homeland for Russia, how close British intelligence came to catching them, reveals another hitherto-undisclosed Soviet spy recruited from Cambridge, and evidence for a similar Soviet espionage ring at Oxford. Walton assesses the damage the Cambridge spies did to the British secret state, and to Britain's closest intelligence ally, the United States. He also sees the story as more than ancient history, and discusses how the legacy of the Cambridge spies is still reflected in contemporary Russian intelligence operations.
Walton is the author Empire of Secrets: British intelligence, the Cold War and the Twilight of Empire [Overlook Pr, 2013].
To Register: use code: 1H0354. $30 Smithsonian Members; $45 nonmembers.
Location: S. Dillon Ripley Center, 1100 Jefferson Dr SW, Metro: Smithsonian (Mall exit) More information or to register.
Wednesday, 11 July 2018, noon - Washington, DC - Global Terrorism, Espionage and Cybersecurity Monthly Update - at the International Spy Museum
Be the first to learn the latest intelligence news. Join David Major, retired supervisory special agent of the FBI and former director of Counterintelligence and Security Programs at the NSC staff at the White House, for a briefing on intelligence and security issues, breaches, and penetrations. Presented in partnership with The Centre for Counterintelligence and Security Studies (CI Centre), these updates will cover worldwide events such as breaking espionage cases and arrest reports, cyber espionage incidents, and terrorist activity. Major uses his expertise to analyze trends and highlight emerging issues of interest to both intelligence and national security professionals and the public. Cases are drawn from the CI Centre's SPYPEDIA®, the most comprehensive source of espionage information in the world, containing events and information that may not be reported by mainstream media outlets. There is no charge for this event. Visit www.spymuseum.org
Thursday, 12 July 2018, 6:30pm - Washington, DC - Spymaster with Brad Thor at the International Spy Museum
Across Europe, a secret organization has begun attacking diplomats. Back in the United States, a foreign ally demands the identity of a highly placed covert asset. In the balance hang the ingredients for all-out war. Join bestselling author Brad Thor as he introduces the latest in his Scot Harvath series. Thor's counterterrorism operative Harvath is a popular favorite-this is the 18th in the series- and the author will share how he develops thrilling scenarios and draws on current events to keep his readers coming back for more. Spymaster will be available for sale and signing at the event. Tickets for the general public: $10; tickets for Spy Museum Members: $8. Visit www.spymuseum.org.
Saturday, 14 July 2018, 1-4pm - Washington, DC - Allan Topol: Russian Resurgence at the International Spy Museum
The International Spy Museum will host an in-store book signing of Russian Resurgence with author Allan Topol. Allan is the author of thirteen novels of international intrigue. Two of them, Spy Dance and Enemy of My Enemy, were national best sellers. His novels have been translated into Japanese, Portuguese and Hebrew. One was optioned and three are in development for movies. Book Description: Twelve year old Nick, escaping from the burning of his grandfather's house in Potomac, Maryland by Russian thugs, is caught up in a plot by Russian President Kuznov to recreate the Soviet empire in eastern and central Europe. The linchpin of Kuznov's plan is an agreement with a corrupt Hungarian Prime Minister to permit Russia to move troops into Hungary. In Allan Topol's fast moving fourteenth novel, Craig Page and Elizabeth Crowder, working with Peter Toth, who bears the scars of the 1956 Hungarian Revolution, and Peter's grandson, Nick, try to thwart Kuznov's plot. The action moves from Paris to Grozny, to Washington, and finally to intriguing Budapest. Craig, Elizabeth and Nick face repeated attacks on their lives. There is no charge for this event. Visit www.spymuseum.org.
Tuesday, 17 July 2018, 1-4pm - Washington, DC - Meet A Spy: Alex Finley at the International Spy Museum
The Spy Museum hosts "Meet A Spy" with Alex Finley, a former officer of the CIA's Directorate of Operations, where she served in West Africa and Europe. Her writing has appeared in Slate, Reductress, Funny or Die, and other publications. She is the author of Victor in the Rubble, a satire about the CIA and the War on Terror. She will be available to sign her book. There is no charge for this event. Visit www.spymuseum.org.
17 October 2018 - Laurel, MD - NCMF General Membership Meeting & Annual Symposium - Hold the date.
The National Cryptologic Museum Foundation hosts their General Membership Meeting and Annual Symposium. More details to follow later in the year.
Registration is $25 for NCMF members and $50 for guests (includes complimentary one-year NCMF membership).
Deadline to register has not been announced. Additional details at www.cryptologicfoundation.org.
Event location likely to be: The Kossiakoff Center, Johns Hopkins University/Applied Physics Laboratory.
Wednesday, 28 November 2018, 6 - 10:30 pm - Washington, DC - International Spy Museum's Annual "William H. Webster Distinguished Service Award Dinner" honoring Adm McRaven
For your calendar. A special evening to illuminate the critical role of individuals and organizations serving the Intelligence Community, and to raise funds in support of the International Spy Museum.
The William H. Webster Distinguished Service Award Dinner will take place at The Ritz Carlton Hotel. More than 600 attendees are anticipated and will recognize the men and women who have served in the field of National Security with integrity and distinction. This annual tribute dinner is given by the International Spy Museum to an individual who has embodied the values of Judge William H. Webster. This year's honoree is a patriot for whom love of country has been his guiding principle: Admiral William H. McRaven, former US Special Operations Commander, former Joint Special Operations Commander, and Chancellor of The University of Texas System.
Schedule: 6 pm - VIP Reception; 6:30 pm - Cocktail Reception; 7:30 - 9 pm - Dinner & Awards; 9 - 10:30 pm - Dessert Reception.
Location: The Ritz-Carlton Hotel, 1150 22nd St NW, Washington, DC 20037. **Please note: this event is closed to Media**
Tickets Available Now: Prices range from $100,000 to a single seat for $495. Funds raised at this tribute dinner will support artifact preservation, educational programming, research, exhibits, and accessibility programs for underserved communities at the International Spy Museum. To purchase tickets now, do so here. To learn more about this annual dinner, it is available here.
Wednesday, 5 December 2018 - Annapolis Junction, MD - 18th Annual NCMF Pearl Harbor Program
Join the National Cryptologic Foundation on 5 December for their 18th Annual Pearl Harbor Memorial Program. Speaker and topic TBA.
When: 10-11:30 am, followed by lunch.
Cost: $25 for NCMF members, $50 for guests (complimentary one-year NCMF membership included with guest purchase).
Where: CACI Inc., Maryland Conference Center, 2720 Technology Drive, Annapolis Junction, MD 20755
RSVP or More Info: Registration links will be provided later in year. A check may be mailed to NCMF, PO Box 1682, Ft. Meade, MD 20755. For further details, call NCMF office at 301-688-5436
---
Gift Suggestions:
AFIO's 788-page Guide to the Study of Intelligence. Peter C. Oleson, Editor, also makes a good gift. View authors and table of contents here.

Perfect for professors, students, those considering careers in intelligence, and current/former officers seeking to see what changes are taking place across a wide spectrum of intelligence disciplines.
AFIO's Guide to the Study of Intelligence helps instructors teach about the large variety of subjects that make up the field of intelligence. This includes secondary school teachers of American History, Civics, or current events and undergraduate and graduate professors of History, Political Science, International Relations, Security Studies, and related topics, especially those with no or limited professional experience in the field. Even those who are former practitioners are likely to have only a limited knowledge of the very broad field of intelligence, as most spend their careers in one or two agencies at most and may have focused only on collection or analysis of intelligence or support to those activities.
For a printed, bound copy, it is $95 which includes Fedex shipping to a CONUS (US-based) address.
To order for shipment to a US-based CONUS address, use this online form,

To order multiple copies or for purchases going to AK, HI, other US territories, or other countries call our office at 703-790-0320 or send email to afio@afio.com to hear of shipment fees.
Order the Guide from the AFIO's store at this link.
The Guide is also available directly from Amazon at this link.
AFIO's 2017 Intelligence Community Mousepads are a great looking addition to your desk...or as a gift for others..
Made in USA. Click image for larger view.
These 2017 mousepads have full color seals of all 18 members of the US Intelligence Community on this 8" round, slick surface, nonskid, rubber-backed mouse pad with a darker navy background, brighter, updated seals. Also used, by some, as swanky coasters. Price still only $20.00 for 2 pads [includes shipping to US address. Foreign shipments - we will contact you with quote.] Order NEW MOUSEPADS here.
Disclaimers and Removal Instructions
Weekly Intelligence Notes (WINs) are commentaries on Intelligence and related national security matters, based on open media sources, selected, interpreted, edited and produced for non-profit educational uses by members and WIN subscribers.
REMOVAL INSTRUCTIONS: We do not wish to add clutter to inboxes. To discontinue receiving the WINs:
a) IF YOU ARE A MEMBER - click here: UNSUBSCRIBE and supply your full name and email address where you receive the WINs. Click SEND, you will be removed from list. If this link doesn't open a blank email, create one on your own and send to afio@afio.com with the words: REMOVE FROM WINs as the subject, and provide your full name and email address where you are currently receiving them.
b) IF YOU ARE NOT A MEMBER, and you received this message, someone forwarded this newsletter to you [contrary to AFIO policies]. Forward to afio@afio.com the entire WIN or message you received and we will remove the sender from our membership and distribution lists. The problem will be solved for both of us.
CONTENTS of this WIN [HTML version recipients - Click title to jump to story or section, Click Article Title to return to Contents. This feature does not work for Plaintext Edition or for some AOL recipients]. If you wish to change to HTML format, let us know at afio@afio.com. The HTML feature also does not work for those who access their e-mail using web mail...however NON-HTML recipients may view the latest edition each week in HTML at this link: https://www.afio.com/pages/currentwin.htm
---
WINs are protected by copyright laws and intellectual property laws, and may not be reproduced or re-sent without specific permission from the Producer. Opinions expressed in the WINs are solely those of the editor's) or author's) listed with each article. AFIO Members Support the AFIO Mission - sponsor new members! CHECK THE AFIO WEBSITE at www.afio.com for back issues of the WINs, information about AFIO, conference agenda and registrations materials, and membership applications and much more!
(c) 2000, 2012, 2013, 2014, 2015, 2016, 2017, 2018. AFIO, 7600 Leesburg Pike, Suite 470 East, Falls Church, VA 22043-2004. Voice: (703) 790-0320; Fax: (703) 991-1278; Email: afio@afio.com