---
CONTENTS
Section I - INTELLIGENCE HIGHLIGHTS
Section II - CONTEXT & PRECEDENCE
Section IV - Request for Speakers, Jobs
Other Upcoming Events from Advertisers, Corporate Sponsors, and Others
For Additional AFIO and other Events two+ months or more... Calendar of Events

WIN CREDITS FOR THIS ISSUE: The WIN editors thank the following special contributors: ec, po, mh, km, gh, mk, rd, fm, kc, jm, mr, jg, th, ed, and fwr. They have contributed one or more stories used in this issue.

The WIN editors attempt to include a wide range of articles and commentary in the Weekly Notes to inform and educate our readers. However, the views expressed in the articles are purely those of the authors, and in no way reflect support or endorsement from the WIN editors or the AFIO officers and staff. We welcome comments from the WIN readers on any and all articles and commentary.

CAVEATS: IMPORTANT: AFIO does not "vet" or endorse research inquiries, career announcements, or job offers. Reasonable-sounding inquiries and career offerings are published as a service to our members, and for researchers, educators, and subscribers. You are urged to exercise your usual caution and good judgment when responding, and should verify the source independently before supplying any resume, career data, or personal information.]
If you are having difficulties with the links or viewing this newsletter when it arrives by email, members may view the latest edition each week at this link. You will need your LOGIN NAME and your PASSWORD.

---

From our New England Chapter's recent meeting came this important matter worth bringing to attention of all members:

Art Harvey (chapter president) provided the general members with a second video presentation from National Geographic Documentary on Electromagnetic Pulse (Electronic Armageddon) - National Geographic premiered a shocking docu-drama entitled "American Blackout," which depicted a nationwide power failure brought on by a cyber-attack. Cut off from modern civilization's lifeblood of electricity, society crumbled, leading to more than 300,000 deaths and more than $1 trillion in damages. All within ten days. The 90-minute docudrama may be viewed at the YouTube link here.

The scenario: Imagine a blackout lasting months, or longer. No lights, refrigeration, communications, mass transportation, clean water, sewage systems, medical devices and other essentials. Prolonged power outages during Hurricanes Katrina and Sandy left behind death and destruction, raising the damage totals to roughly $150 billion combined. But what if this happened across America? We'd be transported back to the 19th century in a flash. Perhaps literally. See this USNews.com opinion page.

In one of the most dangerous, yet underreported threats to national security, we remain highly vulnerable to an Electro-Magnetic Pulse attack. A nuclear device exploding some 20 miles above our shores could wipe out the electrical grid in 20 to 30 states, if not nationwide, for a year or more. According to William Graham, the Chairman of the EMP Threat Commission, a Congressionally-sponsored panel mandated in 2001, the long term destruction of our power grid could kill 9 in 10 Americans.

[For more information view source: USNews.com]

More about "American Blackout" can be viewed here. And another series of videos about survival during a blackout are here.

[With thanks to Art Harvey, Sarah Moore, and other officers and members of the NE Chapter]
---
NOTICES
Assassins Inc.: The Kremlin's Secret Squad of Killers
Podcast series discusses Russian wet affairs operations around the world.
This week starts a new 5-part podcast series by J.J. Green of WTOP: Assassins Inc.
In March 2016, WTOP national security correspondent J.J. Green began investigating the suspicious deaths of Russian diplomats and others around the world linked, in some way, to the Kremlin. Some of them died in the US — in New York and DC. The deaths of some were deemed "natural." Others were obviously murdered. The investigation, which also examined failed assassination attempts, revealed a persistent pattern and a recurrent scheme, involving money, power, and revenge. In the WTOP podcast series, "Assassins Inc.," dozens of people, including victims, their family members, diplomats, journalists, US intelligence, US law enforcement officials and sources, members of Congress, and experts were interviewed to gain a better understanding of how this deadly ring of killers operates.
Part One: The Adelphi Affair ― Unsolved: Yesterday's episode was on the mysterious shooting of Paul Joyal, a former federal law enforcement officer, in 2007 in Adelphi, MD. The audio can be streamed or downloaded.
Part Two: The Russian Assassin's Business Model: to be released Wednesday, 24 October 2018 here.
Series Overview
TARGET USA — Episode 139: provides an overview of ASSASSINS INC - THE US-RUSSIA ENIGMA. The link below is a preview program which sets the stage for the 5-part Assassins, Inc. podcast series by WTOP National Security Correspondent J.J. Green.
Assassins Inc. preview audio stream or download
---
AFIO's Fall Luncheon filling up rapidly. Large # of attendees. Do not miss.

Friday, 2 November 2018


Dangers, Challenges, and Joys of the Diplomatic and Intelligence Field of Operations


Ambassador Prudence Bushnell
Deputy Assistant Secretary of State for African Affairs,
U.S. Ambassador to Kenya and Guatemala
Dean of the Leadership and Management School at the Foreign Service Institute on

― Terrorism, Betrayal, and Resilience ―
My Story of the 1998 U.S. Embassy Bombings

and

Gus Russo and Eric Dezenhall
on Best of Enemies: The Last Great Spy Story of the Cold War

"... crucial for anyone who wants to understand espionage or the Cold War." - James Grady, author of Six Days of the Condor

"If John le Carré wrote nonfiction and was a great reporter, BEST OF ENEMIES would be the result." - Laurence Leamer, author

"... how an American CIA agent and a Russian KGB agent wound up on the same side. You have to read it to believe it." - Tom Brokaw

---

Former KGB Officer Gennady Vasilenko, and Michelle "Mox" Platt, daughter of the late CIA Operations Officer Jack Platt, will be in attendance.

Badge pick-up starts at 10 a.m.
First speaker, Ambassador Bushnell, at 11 a.m.
and Gus Russo and Eric Dezenhall at 1 p.m.
Register here to ensure a seat.

Location: DoubleTree-Hilton, Tysons Corner, VA [formerly the Crowne Plaza], at 1960 Chain Bridge Rd, McLean, VA 22102.
---
New and Forthcoming Books of the Week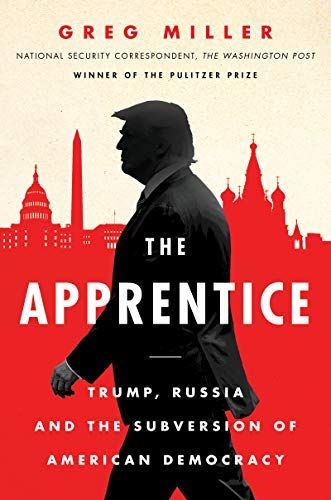 [FOR THOSE ON THE "BLUE SIDE"]
The Apprentice: Trump, Russia and the Subversion of American Democracy
by Greg Miller
(Custom House, Oct 2018)
Washington Post national security reporter Greg Miller investigates the truth about the Kremlin's covert attempt to destroy Hillary Clinton and help Donald Trump win the presidency, Trump's steadfast allegiance to Vladimir Putin, and Robert Mueller's ensuing investigation of the president and those close to him.
Based on interviews with hundreds of people in Trump's inner circle, current and former government officials, individuals with close ties to the White House, members of the law enforcement and intelligence communities, foreign officials, and confidential documents, The Apprentice offers striking new information about: the hacking of the Democrats by Russian intelligence; Russian hijacking of Facebook and Twitter; National Security Adviser Michael Flynn's hidden communications with the Russians; the attempt by Jared Kushner, Trump's son-in-law, to create a secret back channel to Moscow using Russian diplomatic facilities; Trump's disclosure to Russian officials of highly classified information about Israeli intelligence operations; Trump's battles with the CIA and the FBI and fierce clashes within the West Wing; Trump's efforts to enlist the DNI and the DIRNSA to push back against the FBI's investigation of his campaign; the mysterious Trump Tower meeting; the firing of FBI Director James Comey; the appointment of Mueller and the investigation that has followed; the tumultuous skirmishing within Trump's legal camp; and Trump's jaw-dropping behavior in Helsinki.
Vladimir Putin's secret operation, its catastrophic impact, and the nature of betrayal.
Book may be ordered here.

---
[FOR THOSE ON THE "RED SIDE"]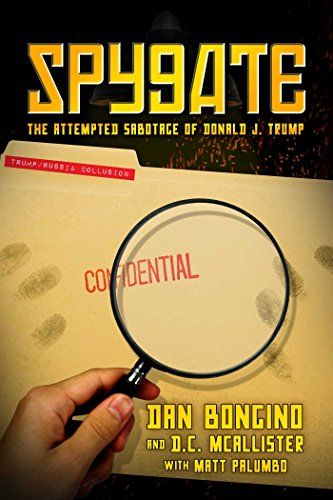 Spygate: The Attempted Sabotage of Donald J. Trump
by Dan Bongino, D.C. McAllister
(Post Hill Pr, Oct 2018)
Everyone has an opinion about whether or not Donald Trump colluded with the Russians to defeat Hillary Clinton in 2016. The number of actors involved is staggering, the events are complicated, and it's hard to know who or what to believe. Spygate seeks to bypass opinion and bring facts together to expose the greatest political scandal in American history.

Former Secret Service agent and NYPD police officer Dan Bongino joins forces with journalist D.C. McAllister to clear away fake news and show how Trump's political opponents, both foreign and domestic, tried to sabotage his campaign and delegitimize his presidency. By following the names and connections of significant actors, the authors reveal:
Why the Obama administration sent a spy into the Trump campaign without the normal courtesy and Bureau procedure of notifying Trump. How Russians were connected to the opposition research firm hired by the Clinton campaign to find dirt on Trump. How the FBI failed to examine DNC computers after they were hacked, relying instead on the findings of a private company connected to the DNC and the Obama administraton. Why British intelligence played a role in building the collusion narrative. What role Ukrainians played in legitimizing the perception that Trump was conspiring with the Russians. How foreign players in the two events that kickstarted the Trump-Russia collusion investigation were connected to the Clinton Foundation, and... What motivated the major actors who sought to frame the Trump campaign and secure a win for Hillary Clinton.

Book may be ordered here.
---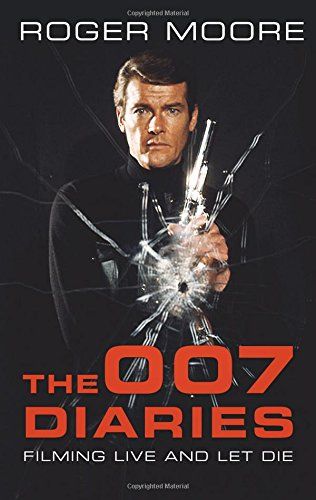 The 007 Diaries: Filming Live and Let Die
by Roger Moore KBE
(The History Press, Oct 2018)
To tie in with the release of his first James Bond film, Live and Let Die, Roger Moore agreed to keep a day-by-day diary throughout the film's production which was published just ahead of the premiere in July 1973. From the previous October, when he was unveiled as the new 007, through to his first scenes on location in New Orleans and his final shot in New York, Moore describes his whirlwind journey as cinema's most famous secret agent. Taking in the sights of Jamaica before returning to Pinewood Studios, Moore's razor wit and unique brand of humor is ever present. With tales from every location, including his encounters with his co-stars and key crew members, Moore offers the reader an unusually candid, amusing and insightful behind-the-scenes look into the world's most successful film franchise.

Book may be ordered here.
---
---
Section I - INTELLIGENCE HIGHLIGHTS

King Salman Sacks Intelligence Officers, Advisor to the Court. King Salman Bin Abdul Aziz Al Saud has relieved Ahmad Bin Hassan Bin Mohammad Asiri, the Vice-President of General Intelligence, and Saud Bin Abdullah Al Qahtani, Advisor to the Royal Court, of their posts.

In a second order, King Salman terminated the services of Assistant Chief of General Intelligence, Maj. Gen. Mohammad Bin Saleh Al Rumaih, Assistant to the Head of General Intelligence for Human Resources, Major General Abdullah Bin Khalifa Al Shaya and the Director of the General Directorate of Security and Protection at the General Intelligence General Rashad Bin Hamed Al Mohammadi.

The sacking of the high-ranking officers and official was announced shortly after the kingdom's Attorney General said that Saudi journalist Jamal Khashoggi died during a fistfight at the general consulate in Istanbul. [Read more: Toumi/GulfNews/20October2018]

Apple CEO Urges Bloomberg to Retract China Spy Chip Story. Apple chief executive Tim Cook on Friday told an online news website that Bloomberg should retract a story that claimed Apple's internal computer systems had been infiltrated by malicious computer chips inserted by Chinese intelligence agents.

Bloomberg said it stood by its report, published earlier this month.

"There is no truth in their story about Apple," Cook told BuzzFeed News in an interview with the online publication. "They need to do that right thing and retract it."

Apple confirmed the accuracy of the BuzzFeed News report to Reuters but declined to comment further. [Read more: Nellis/ITNews/22October2018]

Russian Spying Increasing: Swiss Intelligence Chief. Russian spying in Switzerland is increasing, the Swiss intelligence agency said on Friday after two high-profile cases involving suspected Russian agents trying to infiltrate sites in Switzerland.

"I cannot give a lot of details about the Russian activities in Switzerland but it is clear we have more activities than before," Jean-Philippe Gaudin, director of the NDB intelligence service, told Reuters. "I cannot say how many spies, but it is significant."

Swiss authorities believe two Russian spies targeted a Swiss chemical weapons testing facility and prosecutors are also investigating a cyber attack against the offices of the World Anti-Doping Agency in Switzerland. [Read more: Reuters/19October2018]

Czech Intelligence Service Shuts Down Hezbollah Hacking Operation. The Czech Security Intelligence Service (BIS) has intervened and taken down servers that have been used by Hezbollah operatives to target and infect users around the globe with mobile malware.

"I can not comment on the details, but I can confirm that BIS has played a significant role in identifying and uncovering the hackers' system," said Michal Koudelka, BIS Director.

"We identified the victims and traced the attack to its source facilities," Koudelka added. "Hacker servers have been shut down." [Read more: Cimpanu/ZDNet/16October2018]

British Student Accused by UAE of Posing as Academic to 'Spy for Foreign Government'. British student has been charged by prosecutors in the UAE with posing as an academic researcher to spy for a foreign government.

Matthew Hedges, 31, who is studying for a PhD at Durham University, was arrested at Dubai airport on May 5 and has been held in solitary confinement.

Hamad al-Shamsi, UAE's attorney general, said on Monday that Mr Hedges had been charged with "spying for and on behalf of a foreign state" in an act that "jeopardises the military, economic and political security of the UAE".

He claimed Mr Hedges had been attempting during his trip to secure confidential information to potentially pass to a foreign agency without naming which one. [Read more: Ensor/TheTelegraph/15October2018]

Terrorists Using Encrypted Messages: ASIO. Australia's spy chief has confirmed suspected terrorists are using encrypted communications to plan potential attacks.

Australian Security Intelligence Organisation Director-General Duncan Lewis sounded the warning while arguing the case for proposed new police and intelligence agency powers to access encrypted messages.

Mr Lewis slammed "misreporting" as to why there had been such fear in the community about the proposed laws.

"I can confidently say that there are suspected terrorists in Australia using encrypted communications and due to that encryption it's impossible to intercept and read their communications," Mr Lewis told a hearing in Canberra on Friday. [Read more: Caffrey/AAP/19October2018]

Strike at Intelligence Agency SOVA Suspended. The employees of SOVA, the national intelligence and security agency, have suspended a strike over pay, working conditions and staffing issues, which started on 30 November 2017. Unionist Frančisek Verk told the STA on Monday that social dialogue had improved after the September appointment of Rajko Kozmelj as SOVA's new head. [Read more: STA/22October2018]


---
Section II - CONTEXT & PRECEDENCE

WWII Spies: Double Agent Dusko Popov, a.k.a. 'Tricycle'. On March 18, 1941, an accident took place in the crowded streets of New York's Times Square. Normally an accident like this would not make news. After all, such things happened frequently. This incident, however, was different.

The victim, while lying on the ground, was then run over by a second vehicle, which sped away. The man died the next day in a New York hospital. In his possession was a Spanish passport in the name of Don Julio Lopez Lido. New York police officers traced the man to the Taft Hotel in New York City. Upon searching his room, they were shocked to find secret documents, including a report on the defenses of the U.S. Army base at Pearl Harbor, Hawaii, and nearby Hickam Field. This information was then turned over to the FBI. After a thorough investigation, Don Julio Lopez Lido was identified as Ulrich von der Osten, a top member of Germany's military intelligence service, the Abwehr, who had been sent to the United States to set up a spy ring.

Unknown to the FBI was that the death of Ulrich von der Osten would lead to another spy case involving Great Britain, the United States, and Germany. It would also involve two of the most influential spymasters in the United States, William Donovan, who would later become director of the Office of Strategic Services (OSS), which was the forerunner of the Central Intelligence Agency (CIA), and J. Edgar Hoover, director of the FBI, as well as the super-secret British XX Committee (or Double Cross System). An added feature of this budding case involved Japanese interest in the defenses of Pearl Harbor, nine months before the attack on December 7, 1941. [Read more: Kross/WHN/14October2018]

She Traveled the World as Air Force Intelligence Specialist. An Elkins woman traveled the globe during her 25 years in the military.

Wilga C. Lothes served as a member of the United States Air Force from May 30, 1990, through her retirement as a major on Dec. 1, 2015. Much of her time in the service was spent in the intelligence field.

From February 1991 through August 1992, Lothes was stationed at Iraklion Air Station in Crete, Greece, where she issued more than 300 tactical intelligence reports, that she said were sent to the White House.

Following her time in Greece, she began working at The Air Force Intelligence, Surveillance and Reconnaissance Agency, in San Antonio, Texas, before being deployed to Saudi Arabia in 1994. [Read more: AP/20October2018]

CIA's First Resident Intelligence Officer Comes to UT Austin, LBJ School. The University of Texas at Austin is home to the Central Intelligence Agency's first resident intelligence officer (RIO) under its new Visiting Intelligence Officer Program. As UT's RIO, Alan Kessler joins the university community to help bridge the gap between the intelligence community and academia. Kessler will work within the LBJ School of Public Affairs through fall 2020.

Kessler's priorities include teaching, engaging with faculty members on research and analysis, and serving as a resource for students interested in intelligence and government work. He said he especially looks forward to advising students about career opportunities in the intelligence community and sharing insights about public service.

UT's nationally renowned science and engineering programs, high-achieving students and campus diversity were part of its appeal, Kessler said. The LBJ School was also a natural fit because many students at the school are interested in working in public policy leadership roles across the public, business and nonprofit sectors. [Read more: UT/16October2018]

Russian Spy Played Key Role in Cuban Missile Crisis. Gathered in a London hotel room in 1961, American and British spies were sitting on a gold mine: a top Soviet military intelligence officer who, being disillusioned with the Kremlin and the Soviet system, wanted to tell them whatever they wanted to know about his homeland and its most closely held secrets.

Oleg Penkovsky, then a colonel in Russia's military intelligence service known as the GRU, had already passed along intelligence about the shoot-down of American satellite planes in Soviet territory and information on his own GRU graduating class. He was the real deal.

Months after that first contact, Penkovsky and his Western handlers had arranged a series of meetings while Penkovsky on his own Soviet-approved secret mission to London, where he went undercover as a trade delegate.

There was only one problem: Penkovsky also wanted to execute a near Dr. Evil-level crazy plan, and he wanted America's help. [Read more: Ferran/RCL/19October2018]

This Is Why James Bond Would Have Made a Terrible Spy in Real Life. James Bond may have more than 60 years of experience saving the world from notorious villains, but he'd have a tough time getting a job in MI6 today, says Alex Younger, chief of Britain's Secret Intelligence Service, in the Guardian. Apparently, there's more to being an SIS officer than expensive cars, martinis, and tuxedos. Find out who inspired the James Bond character, and 9 other real-life counterparts of iconic characters.

Even if Bond's appreciation for the finer things in life were qualification enough, his recklessness on the job would likely cut his career short. "The violence, mayhem, and death that seem to follow Bond wherever he goes are certainly one thing that would have gotten him early retirement from any reputable intelligence service long ago," says Alexis Albion, the International Spy Museum's lead curator. "Also, his tendency to use his own name, lack of communication with headquarters, wanton waste of government resources, lack of discretion in his sexual dalliances...the list goes on." In other words, James Bond would make a terrible spy. (But would Burt Reynolds have made a wonderful James Bond?)

Think about it. It's hard to be effective at espionage when everybody knows who you are. Agent 007 is the most famous spy in the world, yet he rarely wears a disguise and almost always uses his real name. Even if "Bond, James Bond" is actually a code name, why use it over and over again?

There's also Bond's inability to stay under the radar. [Read more: Feinstein/ReadersDigest/17October2018]


---
Section III - COMMENTARY

A British Invention that U.S. Spies Should Copy. The Government Communications Headquarters, Britain's code-breaking, eavesdropping equivalent to the U.S. National Security Agency, was once so secret an American journalist was expelled from the country for just naming the agency in a story.

For visitors who know this history, it's somewhat jarring to walk into the gleaming London offices of Britain's National Cyber Security Centre, a relatively new agency responsible for protecting Britain from cyberthreats. A sign at the entrance - just off a major London thoroughfare - proclaims the center a "part of GCHQ."

The cyber center is the answer to a problem Britain faced that is similar to one bedeviling the U.S.: No single entity was in charge of cybersecurity. And the best expertise resided in intelligence agencies, where most of the input and output is highly classified.

The center, which is celebrating its second anniversary Tuesday, seeks to fulfill its mission of keeping British consumers, companies, and government agencies safe in cyberspace by giving advice, helping mitigate hacks, and doing battle online with nation-state adversaries that deploy far more resources on cyber offense than any single company can match on cyber defense. [Read more: Dilanian/NBCNews/17October2018]

Russia's Once Shadowy Spies Cast into the Light. Why Now? For lovers of spy lore, the past few years have brought unprecedented glimpses behind the curtain of international espionage.

In part thanks to the unpreparedness of many intelligence agencies to grasp the implications of rapidly advancing information technology and the ubiquity of social media, more than one has seen some of its most precious secrets spilled over newspaper front pages.

The latest to suffer this fate is Russia's largest spy agency, the Main Directorate of the Russian General Chief of Staff - still widely known by its traditional acronym, GRU. [Read more: Weir/CSM/17October2018]

The Rejig of India's National Security Architecture Has Been a Long Time Coming. As the government of Prime Minister Narendra Modi enters the final lap of its first term, it has set in motion a series of moves to streamline and synergise national security architecture. One of these has been the new appointments to the National Security Council Secretariat, which functions mainly as the office of the National Security Advisor (NSA). There are now three deputy national security advisors instead of just one, while the post of military advisor has been revived. Apart from this, the Strategic Policy Group, which had gone into disuse even during the UPA-2, has also been revived, but with one important difference. Instead of the Cabinet Secretary chairing the body, it is now the NSA who will preside. Several other moves, including the setting up of a Defence Planning Committee, again headed by the NSA, and a revived Advisory Board, also reporting to him, has been criticised as conferring too much power in a single office. Others like Manoj Joshi feel that these changes are only superficial, and will change nothing in the Ministry of Defence. The fact of the matter is that this is not about one individual or one ministry. This whole exercise is coordination. And it's been a long time coming. [Read more: Kartha/TheWire/17October2018]


---
Section IV - Speaker Requests, Jobs
AFIO Speakers Bureau seeks intel and LE experts to respond to requests throughout U.S. ― some include expenses and honorariums.
The AFIO Speakers Bureau responds to requests across the nation for speakers from civic/community associations, schools, and special event planners. Members who have an interest in public speaking, possess recognized Federal, State or Local intelligence or law enforcement experience, and have polished speaking skills in teaching or presenting talks on intelligence, national security, counterterrorism, clandestine operations, targeting, cryptanalysis, threat analysis, counterintelligence, STEM careers, moneylaundering, cyberdefense, and related topics are invited to contact AFIO at outreach@afio.com to let us know of your background and availability. As a professional organization AFIO strives to maintain the highest standards and as a non-profit avoids conflicts of interest or implied endorsements. For the AFIO Speakers Bureau we seek individuals with both expert knowledge of their subject and the discretion not to use these attractive speaking opportunities to promote private businesses, other agendas, political views, or other organizations. Doing so will be brought to our attention in follow-ups with the inviting organizations, and cause removal from the speaking program…and possibly from membership.
Speakers able to provide links or video/audio samples of their prior presentations, should send those along with their replies, to aid in consideration of your addition to the Speakers Bureau.
More information about the Speakers Bureau is available on the AFIO website here
Some of these speaking invitations include reimbursement for expenses, travel, and a few include honorariums. In those situations where the event is in your immediate region, your volunteer participation as speaker may be deducted as a donation of services to the organization where you are speaking (if a nonprofit), or being conducted on behalf of AFIO. Consult your tax advisor for full details.
Job Title:

Company:

Experience:

Open

Salary:

Full Time

Job Location:

Reston, VA

Maintain a zealous desire to preventing opportunism and exploitation from landing our customers in the headlines. Maintain a strong understanding of network protocols, security appliances, and the data that traverses both. In order to find evil, you must know what good looks like. Bring a functional knowledge of host based...
---
AFIO EDUCATIONAL EVENTS IN COMING TWO MONTHS....
Friday, 2 November 2018, 10 am - 2 pm - Tysons, VA - AFIO National Winter Luncheon features Ambassador Prudence Bushnell and authors Gus Russo and Eric Dezenhall
First notice AFIO's Fall Luncheon Friday, 2 November 2018. Ambassador Prudence Bushnell, Deputy Assistant Secretary of State for African Affairs, U.S. Ambassador to Kenya and Guatemala, and Dean of the Leadership and Management School at the Foreign Service Institute, will discuss Terrorism, Betrayal, and Resilience ― My Story of the 1998 U.S. Embassy Bombings
Authors Gus Russo and Eric Dezenhall will discuss Best of Enemies: The Last Great Spy Story of the Cold War Of this book, being released at the event, early reviewers have said: "... crucial for anyone who wants to understand espionage or the Cold War."― James Grady, author of Six Days of the Condor
"If John le Carré wrote nonfiction and was a great reporter, BEST OF ENEMIES would be the result."―Laurence Leamer, author
"... how an American CIA agent and a Russian KGB agent wound up on the same side. You have to read it to believe it."―Tom Brokaw
Former KGB Officer Gennady Vasilenko, and Michelle "Mox" Platt, daughter of the late CIA Operations Officer Jack Platt, will be in attendance.
Badge pick-up starts at 10 a.m. First speaker is Ambassador Bushnell, at 11 a.m. Gus Russo and Eric Dezenhall speak at 1 p.m.
Register here to ensure a seat. Event Location: DoubleTree-Hilton, Tysons Corner, VA [formerly the Crowne Plaza], at 1960 Chain Bridge Rd, McLean, VA 22102. Directions are here.
Saturday 3 November 2018, 11 am - 3 pm - Orange Park, FL - AFIO North Florida Chapter hosts Ronald Joseph MD on "Navy Seal: Charles Keating IV"
This North Florida Chapter luncheon features guest speaker: Ronald Joseph, MD, an orthopedic surgeon and renowned Olympic athlete, will discuss "Navy Seals; in particular, his Stepson Charles Keating IV."
When a team of less than a dozen U.S. military advisers came under attack in Iraq from more than 100 ISIS fighters, Navy SEAL Charles Keating IV was part of the force sent in to rescue them. All the advisers made it back. Keating, a decorated combat veteran and star athlete who decided to enlist after the 9/11 attacks, did not. Keating "was struck by direct fire, and although he was medevaced within the all-important golden hour, his wounds were too great. No other coalition or American forces were injured, though both medevac helicopters were damaged by small arms fire."
Dr. Joseph's wife, Krista Keating-Joseph, is the mother of Charles Keating IV, the Navy Seal who died in combat. She will have her books about her son available to purchase and be individually inscribed to you or for others.
This event is just 8 days from the 100th anniversary of the end of the Great War (WWI) and the beginning of Veterans' Day events. Please feel free to invite Navy Seals you know. This is going to be quite patriotic.
Place: Orange Park Country Club, 2525 Country Club Blvd, Orange Park, FL 32073. Directions here.
RSVP to Ken Meyer here
Cost: $30 per person
After your RSVP has been received and acknowledged, pay by check to be received no later than Friday, 19 October. Make check payable to Ken Meyer who will then pay club directly. Payment must be received no later than 7 days prior to event by OPCC. Late RSVPs cannot be accepted. You will receive Mr. Meyer's mailing address for sending your check after your have emailed him your RSVP ( here ) and he has verified your registration.
Thursday, 15 November 2018, 11:30 AM - Colorado Springs, CO - AFIO Rocky Mountain Chapter hosts Nancy Charles-Parker, discussing "WHAT'S A NICE PERSON LIKE YOU DOING IN A PLACE LIKE THIS?"
The experiences our speaker will share in November emanate from her work in U.S. embassies in 13 countries in South Africa, Central Asia, South and Central America, Europe, the Arabian Gulf and East Asia. Our speaker has asked that we invite students who may want to enter an international career. Please invite those in your circles who may be interested to attend.
Nancy Charles-Parker has an MA from Columbia University, where she was an administrator prior to moving to Spain to teach. Born into a long line of pacifist conscientious objectors, Nancy ironically found her first government job with the U.S. Air Force. After course work at Yale, she joined an agency known by its initials and was an operations officer and economic reporter in U.S. embassies in Asia, Latin America, and Europe for 13 years. Although she entered with working knowledge of Spanish and French, she found herself using Mandarin Chinese after training in Taiwan. Her responsibilities were to recruit and debrief people willing to share sensitive information in a discrete way with the U.S. government. In addition to being posted on every continent except Australia and Antarctica, she traveled to an additional 20 countries as part of her energy and infrastructure portfolios and while heading a worldwide collection program out of Washington DC.
Nancy finished her 33 year government career with the Foreign Commercial Service by promoting U.S. exports in the Arabian Gulf. She was the first woman to serve as Commercial Counselor in the UAE and in Saudi Arabia, the latter during a time of Al Queda terrorism against the U.S. Largest success of her Gulf commercial team was a $3 billion sale of U.S. airplane engines to Emirates Airlines. This large sale and the Saudi successes helped her gain promotion into the Sr. Foreign Service, an SES equivalent. Her most interesting "war stories" stem from Saudi Arabia, where businessmen and government officials generally treated her like an "honorary man."
Since leaving government service, Nancy travels 3 months a year, visiting faith-based development and micro-finance projects that she supports in Vietnam, Guatemala, Nepal, the former Soviet Union, and the Middle East. She especially enjoys speaking with people under 35 about careers abroad and in the Foreign Service.

Please contact Tom VanWormer at steve13507@gmail.com for more information.
Saturday, 17 November 2018, 2 p.m. - Kennebunk, ME - AFIO Maine Chapter hears from David Shedd, former Acting Dir, DIA, on "Intelligence Challenges in a Volatile World"
David Shedd, former acting Director of the Defense Intelligence Agency, and former CIA Officer, discusses "Intelligence Challenges in a Volatile World." Details to follow.

The AFIO meeting is open to the public, and begins at 2 p.m. at the Program Center of the Brick Store Museum, 4 Dane St., Kennebunk. A question period will follow the presentation.
Saturday, 24 November 2018 11:30 a.m. - Melbourne, FL - AFIO Florida Satellite Chapter hosts JJ Justice of "Rolling Thunder," discussing role of that influential Veteran-supporting organization
The AFIO Florida Satellite chapter presents a double-barreled meeting. Guest Speaker James (JJ) Justice, president of Rolling Thunder Florida Chapter One, will discuss the role of his organization in educating the public about the hidden reality that many American Prisoners of War were left behind after all previous wars, to correct the past, and to protect future Veterans from being left behind should they become POWs or Missing In Action. Rolling Thunder is also committed to helping American Veterans and their families from all wars.

A second highlight of this meeting will be the Grand Airline Ticket Raffle of two round trip tickets on American Airlines from Orlando Melbourne International Airport to any domestic destination in the contiguous United States. Raffle tickets will be available only at the 24 November meeting. Sure...like the rest of us, you missed out winning last week's Mega Millions and Powerball lotteries. Well, opportunity is knocking. Here's your chance to win one! Attend this meeting and participate in a contest giving you far better odds.
Location: Suntree Country Club, One Country Club Dr, Melbourne, FL 32940
Registration: deadline to register is 15 November. Paid, advance registration is required for attendance. For further information, or to register, contact Treasurer Rhonda Rhoads, at afiofsctreas@gmail.com, or by phone at 321-626-4465. Mail her at Rhonda Rhoads, PO Box 410158, Melbourne, FL 32941.
Monday, 3 December 2018, 5:30 - 8 pm - New York, NY - AFIO NY Metro Chapter hosts David Hunt, CIA Operations Officer on "From Russia with Love: Assassinations from the 16th to 21st Century."
David Hunt, a CIA 32 Years of Distinguished Service with field assignments in Italy, Vietnam, Somalia, Norway, France and New York City, Station Chief in Somalia and New York. Expertise on old Soviet Union. Currently Chairman of Charles Pratt and Company in New York.
TOPIC: From Russia with Love. Assassinations are a continuum from the 16th century. David will provide depth and continuity to the 4 March 2018 assassination attempt on Sergei Skripal in England.
LOCATION: Society of Illustrators building: 128 East 63rd Street Between Lexington Ave and Park Ave in Manhattan.
TIME: Meeting starts 6:00 PM. Registration starts 5:30 PM
COST: $50/person. Cash or check payable at the door only.
REGISTRATION: Strongly recommended, not required. Phone Jerry Goodwin 1-646-717-3776 or Email afiometro@gmail.com
---
Other Upcoming Events from Advertisers, Corporate Sponsors, and Others
26 October 2018 - Arlington, VA - NIP 2018 Annual General Membership/Board Meeting and Fall Luncheon features a NEW Speaker: RADM Bob Sharp Commander, Office of Naval Intelligence
Registration is now open for the 2018 NIP [Naval Intelligence Professionals] Fall Luncheon being held at the stately Army Navy Country Club in Arlington, VA.
The honored guest speaker will be RADM Bob Sharp, Commander, Office of Naval Intelligence.
Agenda: 1000 - NIP Annual General Membership and Board of Directors Meeting; 1100-1200 - No-Host Social; 1200 -1300- Luncheon; 1230-1300 - VADM Matt Kohler - Guest Speaker.
Location: Army Navy Country Club (ANCC), Arlington, VA which is near Suitland and minutes from the Pentagon. The club has spectacular views of the Capitol and abundant free valet parking.

Registration: Registration is via an online system for payments by credit card. To register do so here.
To register by check or via mail, send check to: NIP, PO Box 11579, Burke, VA 22009 to arrive no later than 19 Oct. Remember to include your menu entree selection - Salmon or Chicken or Vegetarian.
No Walk-ups allowed. All reservations are due by COB 19 October 2018. Nonmembers of NIP are welcome to attend.
Tuesday, 6 November 2018 3 - 4 pm - Washington, DC - "The Post-Caliphate Islamic State: Reflections on Counterterrorism During the First Year of the Trump Administration" by Christopher Costa, Exec Dir International Spy Museum speaking at the Daniel Morgan Graduate School of National Security
Christopher P. Costa, Colonel, US Army (Retired), Executive Director, The International Spy Museum, addresses the Daniel Morgan Graduate School of National Security on "The Post-Caliphate Islamic State: Reflections on Counterterrorism During the First Year of the Trump Administration."
Colonel Costa will set the scene for how the terrorist threat has manifested over the past year or more, the demise of the physical caliphate - the complexities of the fight in the milieu that is Syria - and what the threat might look like in the future. He will consider the terrorist threat from the Maghreb to the Philippines and will discuss what a successful counterterrorism strategy would look like, what are the greatest concerns going forward, such as foreign terrorist fighters, the threat and vulnerabilities to civil aviation and mass transit.
Where: Daniel Morgan Graduate School of National Security, 1620 L St NW, Suite 700, Washington, DC 20036
Direct questions to Frank Fletcher, Director of Lectures & Seminars by email to, events@dmgs.org. Please note that you must RSVP to attend this event.
Daniel Morgan Graduate School Reserves The Right To Refuse Entry
Appropriate Attire Is Business or Business Casual
RSVP here.
14 November 2018, noon - Alexandria, VA - Remembrance Luncheon for Bill Bailey, past president of Rotary Club of Annandale.
The Rotary Club of Annandale Virginia (BXRC for Bailey's Crossroads) is hosting a remembrance luncheon for their former president, William Benteen Bailey, a former lawyer and naval officer. Bailey also served in the 1990s as a legal advisor for AFIO.
His widow, Alice, and possibly his children Alicia and Bruce, will be in attendance. Bill died of a stroke on 25 Sep 2018 at his home in Annandale, VA.
Location: Clyde's at Mark Center www.clydes.com 1700 N Beauregard St, Alexandria, VA 22311. Clyde's will present a single check that be divided among attendees. RSVP needed to Tina at bxrrotary@verizon.net or bxrcnewsletter@yahoo.com.
16 November 2018, 8am - 5pm - Washington, DC - "CARVERCON2018: Target Analysis and Vulnerability Assessment" hosted by Security Management International
This one-day event will cover a range of topics related to protecting critical infrastructure and key resources, utilizing the world-famous CARVER Target Analysis and Vulnerability Assessment Methodology as a foundation for discussion. The latest innovations in assessment technology, recent case studies, and best practices for identifying and minimizing security threats will all be addressed. Featured speakers include retired CIA officer and the "Godfather of CARVER," Leo Labaj, Dr. Jenni Hesterman, Major General Edward Leacock, Chuck Brooks, Luke Bencie, and others. An opportunity to learn from and network with security professionals from public and private sectors who specialize in the CARVER methodology and are responsible for protecting their organization's valuable assets from would-be aggressors.
CARVER is a nationally recognized target analysis and vulnerability assessment methodology used extensively by the military, intelligence and law enforcement community. While numerous other vulnerability assessments have emerged and gone by the wayside, the U.S. Department of Homeland Security officially recognized CARVER as the preferred methodology for securing critical infrastructure. The CARVER methodology is both a defensive and offensive tool: it can assess and analyze risk based on a wide variety of threats and adversaries, as well analyze potential enemy targets to ensure maximum impact.
CARVER allows complex data to be synthesized into usable information by integrating the analysis and examination of assets, threats, vulnerabilities, and countermeasures surrounding a specific facility. Its applications are numerous, from physical security and counter-intelligence, to cyber security. It plays an essential role in the protection of critical infrastructure and safety by determining the likelihood of an adversary successfully exploiting a system or an asset's vulnerabilities. It is a time-tested vulnerability assessment methodology that balances efficiency with reliability. What separates the CARVER method from other methodologies is the fact that it offers both a qualitative and quantitative analysis of its findings. This is particularly useful to the security practitioner to help clarify thinking, assist with decision-making, and to provide reasoning for budgets and resource allocations.
Speakers: Luke Bencie, Leo Labaj, Jerry Savnik, Chuck Brooks, Dr. Jenni Hesterman, Maj Gen Edward Leacock USA, and James Maxwell.
Location: The event will be at the Washington Marriott Metro Center with a continental breakfast, lunch, and light fare in the afternoon.
Event includes: Book Launch & Signing of Leo Labaj's and Luke Bencie's new book: The CARVER Target Analysis and Vulnerability Assessment Methodology: A Practical Guide for Evaluating Security Vulnerabilities.
Full details and registration here.

Wednesday, 28 November 2018, 6 - 10:30 pm - Washington, DC - International Spy Museum's Annual "William H. Webster Distinguished Service Award Dinner" honoring Adm McRaven
For your calendar. A special evening to illuminate the critical role of individuals and organizations serving the Intelligence Community, and to raise funds in support of the International Spy Museum.
The William H. Webster Distinguished Service Award Dinner will take place at The Ritz Carlton Hotel. More than 600 attendees are anticipated and will recognize the men and women who have served in the field of National Security with integrity and distinction. This annual tribute dinner is given by the International Spy Museum to an individual who has embodied the values of Judge William H. Webster. This year's honoree is a patriot for whom love of country has been his guiding principle: Admiral William H. McRaven, former US Special Operations Commander, former Joint Special Operations Commander, and Chancellor of The University of Texas System.
Schedule: 6 pm - VIP Reception; 6:30 pm - Cocktail Reception; 7:30 - 9 pm - Dinner & Awards; 9 - 10:30 pm - Dessert Reception.
Location: The Ritz-Carlton Hotel, 1150 22nd St NW, Washington, DC 20037. **Please note: this event is closed to Media**
Tickets Available Now: Prices range from $100,000 to a single seat for $495. Funds raised at this tribute dinner will support artifact preservation, educational programming, research, exhibits, and accessibility programs for underserved communities at the International Spy Museum. To purchase tickets now, do so here. To learn more about this annual dinner, it is available here.
Wednesday, 5 December 2018 - Annapolis Junction, MD - 18th Annual NCMF Pearl Harbor Program
Join the National Cryptologic Foundation on 5 December for their 18th Annual Pearl Harbor Memorial Program. Speaker and topic TBA.
When: 10-11:30 am, followed by lunch.
Cost: $25 for NCMF members, $50 for guests (complimentary one-year NCMF membership included with guest purchase).
Where: CACI Inc., Maryland Conference Center, 2720 Technology Drive, Annapolis Junction, MD 20755
RSVP or More Info: Registration links will be provided later in year. A check may be mailed to NCMF, PO Box 1682, Ft. Meade, MD 20755. For further details, call NCMF office at 301-688-5436
---
Gift Suggestions:
AFIO's 788-page Guide to the Study of Intelligence. Peter C. Oleson, Editor, also makes a good gift. View authors and table of contents here.

Perfect for professors, students, those considering careers in intelligence, and current/former officers seeking to see what changes are taking place across a wide spectrum of intelligence disciplines.
AFIO's Guide to the Study of Intelligence helps instructors teach about the large variety of subjects that make up the field of intelligence. This includes secondary school teachers of American History, Civics, or current events and undergraduate and graduate professors of History, Political Science, International Relations, Security Studies, and related topics, especially those with no or limited professional experience in the field. Even those who are former practitioners are likely to have only a limited knowledge of the very broad field of intelligence, as most spend their careers in one or two agencies at most and may have focused only on collection or analysis of intelligence or support to those activities.
For a printed, bound copy, it is $95 which includes Fedex shipping to a CONUS (US-based) address.
To order for shipment to a US-based CONUS address, use this online form,

To order multiple copies or for purchases going to AK, HI, other US territories, or other countries call our office at 703-790-0320 or send email to afio@afio.com to hear of shipment fees.
Order the Guide from the AFIO's store at this link.
The Guide is also available directly from Amazon at this link.
AFIO's 2017 Intelligence Community Mousepads are a great looking addition to your desk...or as a gift for others.
Made in USA. Click image for larger view.
These 2017 mousepads have full color seals of all 18 members of the US Intelligence Community on this 8" round, slick surface, nonskid, rubber-backed mouse pad with a darker navy background, brighter, updated seals. Also used, by some, as swanky coasters. Price still only $20.00 for 2 pads [includes shipping to US address. Foreign shipments - we will contact you with quote.] Order MOUSEPADS here.
Disclaimers and Removal Instructions
Weekly Intelligence Notes (WINs) are commentaries on Intelligence and related national security matters, based on open media sources, selected, interpreted, edited and produced for non-profit educational uses by members and WIN subscribers.
REMOVAL INSTRUCTIONS: We do not wish to add clutter to inboxes. To discontinue receiving the WINs:
a) IF YOU ARE A MEMBER - click here: UNSUBSCRIBE and supply your full name and email address where you receive the WINs. Click SEND, you will be removed from list. If this link doesn't open a blank email, create one on your own and send to afio@afio.com with the words: REMOVE FROM WINs as the subject, and provide your full name and email address where you are currently receiving them.
b) IF YOU ARE NOT A MEMBER, and you received this message, someone forwarded this newsletter to you [contrary to AFIO policies]. Forward to afio@afio.com the entire WIN or message you received and we will remove the sender from our membership and distribution lists. The problem will be solved for both of us.
CONTENTS of this WIN [HTML version recipients - Click title to jump to story or section, Click Article Title to return to Contents. This feature does not work for Plaintext Edition or for some AOL recipients]. If you wish to change to HTML format, let us know at afio@afio.com. The HTML feature also does not work for those who access their e-mail using web mail...however NON-HTML recipients may view the latest edition each week in HTML at this link: https://www.afio.com/pages/currentwin.htm
---
WINs are protected by copyright laws and intellectual property laws, and may not be reproduced or re-sent without specific permission from the Producer. Opinions expressed in the WINs are solely those of the editor's or author's listed with each article. AFIO Members Support the AFIO Mission - sponsor new members! CHECK THE AFIO WEBSITE at www.afio.com for back issues of the WINs, information about AFIO, conference agenda and registrations materials, and membership applications and much more!
(c) 2000, 2012, 2013, 2014, 2015, 2016, 2017, 2018. AFIO, 7700 Leesburg Pike Suite 324, Falls Church, Virginia 22043. Voice: (703) 790-0320; Fax: (703) 991-1278; Email: afio@afio.com
---
About AFIO | Membership Renewal | Change of Address | Upcoming Events | Chapter Locations | Corporate/Institutional Memberships | Academic Listings | Careers in Intelligence Booklet | Guide to the Study of Intelligence | Intelligencer Journal | Weekly Intelligence Notes | To Make A Donation | AFIO Store | Member-Only Section | Code of Ethics | Home Page
---