---
CONTENTS
Section I - INTELLIGENCE HIGHLIGHTS
Section II - CONTEXT & PRECEDENCE
Other Upcoming Events from Advertisers, Corporate Sponsors, and Others
For Additional AFIO and other Events two+ months or more... Calendar of Events

WIN CREDITS FOR THIS ISSUE: The WIN editors thank the following special contributors: ec, po, mh, km, gh, mk, rd, fm, kc, jm, mr, jg, th, ed, and fwr. They have contributed one or more stories used in this issue.

The WIN editors attempt to include a wide range of articles and commentary in the Weekly Notes to inform and educate our readers. However, the views expressed in the articles are purely those of the authors, and in no way reflect support or endorsement from the WIN editors or the AFIO officers and staff. We welcome comments from the WIN readers on any and all articles and commentary.

CAVEATS: IMPORTANT: AFIO does not "vet" or endorse research inquiries, career announcements, or job offers. Reasonable-sounding inquiries and career offerings are published as a service to our members, and for researchers, educators, and subscribers. You are urged to exercise your usual caution and good judgment when responding, and should verify the source independently before supplying any resume, career data, or personal information.]
If you are having difficulties with the links or viewing this newsletter when it arrives by email, members may view the latest edition each week at this link. You will need your LOGIN NAME and your PASSWORD.

---

---

Holiday Gifts for intelligence officers, colleagues, recruitments, agents, advisors, and family

CIA Employee Activity Association (Gift Shop)
A source for special, unusual gifts which make lasting memories

Are you getting ready for Christmas or other end of year holidays? Beat the crowds and turn up with some fascinating gifts your recipients will proudly display and keep. Where? Right here on the EAA store website. Many new items have been added. To find those new items click here on "What's New" or on the tool bar when viewing the webpage.
We're sure your family and friends will be happy with the unique gifts you can get nowhere else. If you don't find exactly what you're looking for, more items are being stocked in coming weeks.

If you see something you like, buy now because many of these are available in small quantities and when an item sells out, it's gone forever. If it is something you or they would really like, buy two.
All current AFIO members have the opportunity to join the CIA Employee Activity Association. If you have not already done so, login and read the requirements and modest one-time fee. [To view the instructions at this link you will need your membership login info found on your latest AFIO membership card.]

---


The International Spy Museum is launching an inaugural volunteer program before moving to the new L'Enfant Plaza location in 2019. Our volunteers will be the first to experience this new and expanded vision of SPY and will provide a vital role in establishing a robust team dedicated to serving and engaging guests. Click image below to view full page. To find out more, please visit HERE.
---
There will be no WINs next week, 11 December 2018.
We will resume the following Tuesday, 18 December 2018.
---
CIA Remembers Former Director, Former President George H.W. Bush




"We've lost a great champion of the Agency—an accomplished Director, faithful advocate, and dear friend—with the passing of former President George H.W. Bush. As a heroic Navy pilot in the Second World War, a skilled statesman who deftly managed the collapse of the Soviet Union and liberated Kuwait from Saddam Husayn's aggression, and a committed citizen who remained engaged in public service throughout his later years, President Bush exemplified the virtues of patriotism, duty, and compassion. Officers here at the George Bush Center for Intelligence and deployed around the globe honor the memory of a great American. On behalf of the men and women of CIA, I extend our heartfelt condolences to the Bush family." —Gina C. Haspel, D/CIA

---
---
MEMBERS — ELECTIONS CONTINUE FOR NATIONAL BOARD 2019-2022
Please Cast Your Vote
AFIO National Board Elections have started for terms running 2019 thru 2022.
Printed ballots were also sent to all members with the Fall 2018 edition of Intelligencer journal.
The list of candidates and their bios appears on the online ballot accessed via link below.

Current member — cast vote securely online NOW.
Vote Here
Election closes 11:59 pm EST 31 December 2018
---
---
NOTICES

These days all of us receive a large number of fund-raising emails and letters. The annoyance factor one reason AFIO rarely asks for contributions; instead, we run a lean outfit and rely on dues, subscriptions, and occasional donations.
As 2019 approaches, we take this one opportunity to ask if you will consider making an EOY contribution to help our outreach and educational activities in 2019. Gifts are U.S. tax-deductible.

AFIO provides members with outstanding double-speaker events and symposia, meeting opportunities, one-on-one career guidance, weekly and quarterly publications, reviews and notices few get elsewhere — an effort that entails more time and expense than dues covers. If you enjoy the benefits of membership, we invite you to make a donation before the close of 2018.
Our work is made possible through the support of members, subscribers, board, volunteer officers, and donors — you! Clicking on the images above will take you to a donation page for a speedy EOY charitable gift.
AFIO warmly thanks you for any support you're able to provide!
---
New and Forthcoming Books of the Week
Anti-Science and the Assault on Democracy: Defending Reason in a Free Society
by Michael J. Thompson, Gregory R. Smulewicz-Zucker
(Prometheus Books, Dec 2018)
Defends role that science must play in democratic society—science defined not just in terms of technology but as a way of approaching problems and viewing the world. In this collection of essays, experts in political science, the hard sciences, philosophy, history, and other disciplines examine contemporary anti-science trends, and make a strong case that respect for science is essential for a healthy democracy.
The editors note that a contradiction lies at the heart of modern society. On the one hand, we inhabit a world increasingly dominated by science and technology. On the other, opposition to science is prevalent in many forms—from arguments against the teaching of evolution and the denial of climate change to the promotion of alternative medicine and outlandish claims about the effects of vaccinations. Adding to this grass-roots hostility toward science are academics espousing postmodern relativism, which equates the methods of science with regimes of "power-knowledge."
While these cultural trends are sometimes marketed in the name of "democratic pluralism," the contributors contend that such views are destructive of a culture appropriate for a democratic society. This is especially true when facts are degraded as "fake news" and scientists are dismissed as elitists. The authors view such anti-science as a return to premodern forms of subservience to authority and an unwillingness to submit beliefs to rational scrutiny.
Book may be ordered here.
---
Breaking and Entering: The Extraordinary Story of a Hacker Called "Alien"
by Jeremy N. Smith
(Eamon Dolan/Houghton Mifflin Harcourt, Jan 2019)
The life of Elizabeth Tessman, who was introduced to hacking while an MIT undergrad in the late 1990s, when she adopted the alias of Alien. Thought the dialogue and details from decades ago are reimagined and unsupported by documentation, and the author says that some facts have been altered. Once at MIT, Alien joins a group of students who specialize in breaking into off-limits areas of campus to play pranks. Soon one of the group is dead, and federal arrests are made for internet piracy. After MIT and a period of employment at Los Alamos National Labs, Alien is recruited by a "white hat" cybersecurity firm seeking to use trespassing and social engineering.
Book may be ordered here.
---
And a gift idea for young readers, 5 and up: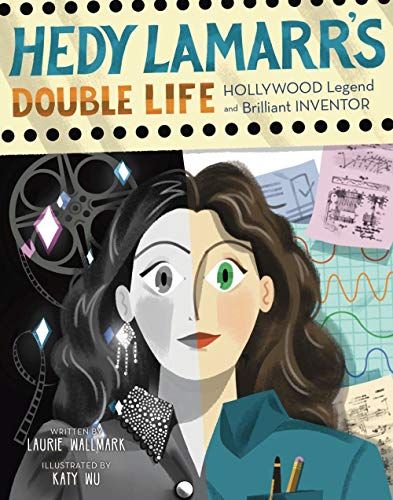 Hedy Lamarr's Double Life: Hollywood Legend and Brilliant Inventor (People Who Shaped Our World)
by Laurie Wallmark and Katy Wu
(Sterling Children's Books, Feb 2019)
Interest your young charges in STEM.
To her adoring public, Hedy Lamarr was a glamorous movie star, widely considered the most beautiful woman in the world. But in private, she was more: a curious inventor. For many years only her closest friends knew her secret interest and hobby. Now Wallmark and Wu, who collaborated on an earlier picture-book biography of Grace Hopper: Queen of Computer Code, tell the inspiring story of how, during WWII, Lamarr, with a male partner, developed a groundbreaking communications system—spread spectrum technologly—that remains essential to the security of today's technology.
Book may be ordered here.
---
---
---
Section I - INTELLIGENCE HIGHLIGHTS

New Law to Give Australian Intelligence Officers More Rights to Use Firearms. The Australian government has proposed a new law that would give intelligence officers broader powers to use firearms during undercover operations abroad. If it is approved by parliament, the new law would apply to the Australian Secret Intelligence Service (ASIS), a civilian intelligence agency that carries out covert and clandestine operations abroad. Modeled after Britain's Secret Intelligence Service (MI6), ASIS was established in 1952, but its existence was not officially acknowledged by the Australian government until 25 years later, in 1977.

In 2004, ASIS was given legal permission for the first time to use firearms during undercover operations abroad. However, under current Australian law, this is allowed only as a last resort. ASIS personnel engaged in overseas operations are allowed to employ firearms in self-defense or to protect their agents "foreigners that have been recruited by ASIS to spy for Australia. However, the current government of Prime Minister Scott Morrison argues that ASIS personnel must be given broader powers to exercise "reasonable force" via the use of firearms during overseas operations. In a speech on Wednesday, Australia's Minister for Foreign Affairs Marise Payne said that the overseas environment in which ASIS operates today is more complex than that of 2004, when the current laws of engagement were enacted. She added that nowadays ASIS personnel work in more hazardous locations, including warzones, and carry out "more dangerous missions in new places and circumstances". [Read more: Fitsanakis/IntelNews/29November2018]

Russian TV Spies are Caught at Top Secret UK Army Base. A top-level security alert has been issued at every military base in Britain after a Russian TV crew was caught 'spying' at the UK's secret cyber warfare HQ.

Troops have been ordered to urgently contact police if they spot a reporter and cameraman from Russia's main state broadcaster loitering near military installations.

The dramatic and unprecedented move came after journalist Timur Siraziev was seen secretly filming close to the 25ft barbed wire perimeter fence of the 77th Brigade - a top secret Army unit that works alongside MI5, MI6 and the SAS in electronic and psychological warfare. [Read more: Nicol/DailyMail/1December2018]

UK Intelligence Chief Outlines Threats, Urges More Diversity. Britain's Secret Intelligence Service director used a rare public speech Monday to outline threats facing Britain and the need for more diversity in secret agent ranks.

MI6 chief Alex Younger, known by the code name "C'', told students at his alma mater, the University of St. Andrews in Scotland, that Britain will fortify its intelligence ties to European counterparts even though Britain is leaving the European Union next year.

"The implications of the Brexit debate have been set out by ministers," Younger said in his second speech since taking the top job at Britain's international intelligence service four years ago.

"For our part as SIS, we will always work with our sister agencies to strengthen our indispensable security ties in Europe." [Read more: Katz/AP/3December2018]

The 'Once-In-A-Generation' Effort to Improve DoD Readiness. The Defense Intelligence Agency is looking to agile acquisition as it undertakes what officials have called a "once-in-a-generation happening" that will improve comprehension and readiness across the DoD.

DIA is modernizing a core database. The Machine-Assisted Analysis Rapid-Repository System, or MARS, will replace the Modernized Intelligence Database (MIDB), which was built 20 years ago to house intelligence data globally for the defense intelligence enterprise. Informing the process will be lessons from throughout the Department of Defense.

"We are absolutely working and using agile acquisition processes and looking at other programs within the DoD and DNI... and emulating what some of their successes have been," Terry Busch, MARS program manager, told C4ISRNET in a November interview.

"The good news is a lot of the DoD and other acquisition shops have really been helpful for us and are providing some of our backbone of support to do that." [Read more: Pomerleau/C4ISRNet/3December2018]

Bush Remembered in Florida as a Gentleman Politician, Maybe the Last of his Kind. How is this for a surreal night?

In the early 1990s, a few months after the start of Operation Desert Storm, Glenn Gilbert was cooking at the exclusive Club Colette in Palm Beach when President George Bush Sr. ventured into the kitchen.

Gilbert, now the executive chef at the Hilton Cocoa Beach Oceanfront, remembered clearly the gangly president introducing himself and then asking if he could have one of the lamb chops Gilbert was grilling.

"He reached over, grabbed it off the grill and starting eating it - just like one of the guys," Gilbert recalled, noting that also visiting the kitchen that night were First Lady Barbara Bush and current president Donald Trump, the latter handing everyone in the kitchen a $200 tip.

"It was all such an amazing, awesome experience," Gilbert said. [Read more: Price/FloridaToday/1December2018]

Intercepts Solidify C.I.A. Assessment That Saudi Prince Ordered Khashoggi Killing. The C.I.A. has evidence that Mohammed bin Salman, the Saudi crown prince, communicated repeatedly with a key aide around the time that a team believed to have been under the aide's command assassinated Jamal Khashoggi, according to former officials familiar with the intelligence.

The adviser, Saud al-Qahtani, topped the list of Saudis who were targeted by American sanctions last month over their suspected involvement in the killing of Mr. Khashoggi. American intelligence agencies have evidence that Prince Salman and Mr. Qahtani had 11 exchanges that roughly coincided with the hit team's advance into the Saudi Consulate in Istanbul, where Mr. Khashoggi was murdered.

The exchanges are a key piece of information that helped solidify the C.I.A.'s assessment that the crown prince ordered the killing of Mr. Khashoggi, a Washington Post columnist and Virginia resident who had been critical of the Saudi government. [Read more: Barnes&Schmitt/NYTimes/4December2018]

Greece & Cyprus Build New EU Intelligence School, While Other Southern EU Countries Collaborate on Drones, Missile Systems, and Underwater Defence. Greece and Cyprus are leading a new project to build a joint EU intelligence school (JEUS). The school will be led by Greece and based in Cyprus, with the assistance of other NATO member states and European intelligence services. It will train intelligence agency staff from around the EU, in cooperation with national security agencies and NATO, as well as conduct work on developing new hardware, like drones and electronic warfare technology.

On November 19, EU foreign and defence ministers agreed to the Greek-Cypriot proposal under the PESCO framework. The Permanent Structured Cooperation (PESCO) was launched last year, and is part of the EU's security and defence policy, which aims for structural integration across member states. 25 out of 28 EU members participate - Denmark, Malta, and the UK do not.

The UK's imminent departure from the EU in March 2019 is in fact an impetus for the intelligence school. [Read more: Lavinder/SouthEUSummit/3December2018]

FBI's Counterterrorism Investigations Now Run on Amazon. The FBI is using Amazon Web Services' cloud services to process, host and analyze both classified and unclassified counterterrorism data, an FBI official revealed Tuesday.

The previously undisclosed partnership dates back nearly two years and began after the FBI reached a "data crisis," according to FBI Deputy Assistant Director for Counterterrorism Christine Halvorsen, who made the announcement at AWS' re:Invent conference in Las Vegas.

"The FBI is in a data crisis, and solution is the adoption of cloud technology," Halvorsen said.

The FBI is the latest intelligence agency to make use of AWS, which operates three cloud regions - massive data centers that lease out computing power - that explicitly serve the federal government. [Read more: Konkel/NextGov/29November2018]

Former CIA Head John O. Brennan Writing Memoir, Due in 2020. John O. Brennan, the former CIA director and longtime intelligence official, is working on a memoir.

Celadon Books, a division of Macmillan Publishers, confirmed to The Associated Press on Wednesday that it had acquired Brennan's book. According to Celadon, Brennan will cover his more than 30 years in government under Republican and Democratic presidents, including his time as CIA director from 2013-2017. The book is currently untitled and scheduled to come out in 2020.

"For many years, John Brennan has been a witness to, and participant in, key moments in recent American history, including such pivotal events as the first Gulf war, the 9/11 terrorist attacks, the Arab Spring, the hunt for Bin Laden, and Russia's aggressive efforts to undermine U.S. national security," Celadon president and publisher Jamie Raab said in a statement. "His memoir promises to provide candid accounts of the milestones and events that have shaped his life and career, as well as the lessons in integrity and leadership that have always informed his actions." [Read more: Italie/AP/28November2018]



---
Section II - CONTEXT & PRECEDENCE

NOIR Releases White Paper #3 on Preventing Insider Threat. Dr. David Charney's third and final paper in the NOIR White Paper trilogy has been finished and is now available to read on the NOIR website, NOIR4USA.org.

The paper is entitled, Prevention: The Missing Link for Managing Insider Threat in the Intelligence Community.

This new paper asserts that there are two critical missing links in Intelligence Community security chains. These missing links can be described as two types of off-ramp exits: exits for before someone crosses the line and exits for after someone crosses the line. The absence of these two links in IC security chains weakens effective management of IC insider threat.

If both missing links were added to the considerable number of existing and planned detection link - which at present seem to be the only game in town - a full spectrum solution would come into existence for the comprehensive management of insider threat. This paper is provides how to reach this full spectrum solution. [Read more: Charney/NOIR/3December2018]

Project Troy: How Scientists Helped Refine Cold War Psychological Warfare. The phrase Cold War didn't always refer to a time period. In the late 1940s and early 1950s, the very years that the battle lines between the United States and the Soviet Union were being drawn, U.S. foreign-policy strategists used the phrase to invoke a specific kind of conflict, one carried out by "means short of war." If, as NSC-68, a key document of U.S. strategy, asserted in 1950, the United States and the Soviet Union were locked in an ideological clash of civilizations, a battle between "slavery" and "freedom," a victory by force would be hollow. If the United States wanted to defeat communism, it needed to do so "by the strategy of cold war," combining political, economic, and psychological techniques. "The cold war," NSC-68 warned, "is in fact a real war in which the survival of the free world is at stake."

This was a new kind of conflict requiring new kinds of weapons: psychological weapons. [Read more: Wolfe/TheAtlantic/1December2018]

Who Blew Out a CIA Spy's Brains? A New Book Fingers His 'Best Friend'. On August 8, 1993, the acting CIA station chief in the Republic of Georgia, Freddie Woodruff, was shot in the head as he traveled along the Georgian Military Highway, an ancient Russian imperial road that snakes out of the Georgian capital of Tbilisi through the Caucasus mountains.

Woodruff had volunteered for temporary duty in Georgia in those heady days just after the 1991 collapse of the Soviet Union - the end of what had seemed the endless Cold War. He might have been a "good ol' boy" from Weatherford, Oklahoma, as former CIA Director John Brennan once described him, but he spoke fluent German, Turkish, Greek and Russian and, in Brennan's words, was "a consummate intelligence officer."

On that Sunday in August 1993, Woodruff was taking a day trip into the dramatically beautiful Georgian countryside with Eldar Gogoladze, a former colonel in the recently defunct Soviet KGB who had been made head of the security team for Eduard Shevardnadze, the former Soviet foreign minister who had become Georgia's leader. Part of the CIA brief was to help train those protecting Shevardnadze, and Freddie and Eldar became not only colleagues, but friends. [Read more: Cathcart/TheDailyBeast/2December2018]

Is Near-Instant Satellite Imagery Almost Here? Intelligence analysts and soldiers on the battlefield could have access to near real-time imagery from commercial satellites as soon as 2021 thanks to new industry partnerships.

Amazon Web Services unveiled Nov. 28 a new product named AWS Ground Station, which includes parabolic antennas at 12 locations across the globe. Those ground stations can download imagery data as satellites pass overhead and then push that information to the cloud at faster speeds than traditional ground stations.

Meanwhile, leaders from satellite imagery company DigitalGlobe said in tests they were able to move imagery data from the ground station to the cloud in less than a minute. Using today's technology, that task takes about an hour.

Combined, the speed of the new ground stations and the expected launch of DigitalGlobe's constellation of next-generation imagery satellites in 2021 would offer a new level of immediacy to customers. [Read more: Gruss/C4ISRNet/3December2018]

Confidential Informants are Supposed to Keep Their Work Confidential. These Two Didn't. Inside a casino's lavish high roller's lair last August, a formally-attired waitstaff served sumptuous plates of steak and Dover sole to some of the world's biggest gamblers. The floral-scented serenity that evening was broken by two occupants of a corner table who spoke loudly and profanely about kilos of cocaine and how best to conceal assault rifle ammunition in airplane luggage.

One of them - a large, disheveled man resembling a Hispanic Tony Soprano - boomed through a story about a SWAT raid on the hideout of a criminal gang he was with and how he narrowly avoided the jaws of a police dog named Booger.

His lanky, middle-aged companion - who wore an all-black outfit capped by an Air Jordan-branded knit hat - shared a tale about cursing out agents of Australia's version of the FBI, his telling punctuated with well-timed Aussie accents.

The other diners could fairly assume their sanctuary was under invasion by a pair of particularly reckless criminals. But these two men are, in theory, the good guys. [Read more: Garcia-Roberts/USAToday/4December2018]



---
ABLE ARCHER at 35: Lessons of the 1983 War Scare. In their seminal account of the Cuban Missile Crisis, political scientists Graham Allison and Phillip Zelikow summarize its effects on U.S.-Soviet relations: "Having peered over the edge of the nuclear precipice, both nations edged backwards toward détente. Never again was the risk of war between them as great as it was the last two weeks of October 1962."[1] The possibility of nuclear war over Cuba, which President John F. Kennedy assessed as "between 1 in 3 and even," was the catalyst for détente. Both countries began to look for ways to manage or avert the periodic crises that had defined the Cold War to that point. But there is more to the story. While it is true that the Cuban Missile Crisis was the catalyst for a period of reduced tensions between the superpowers, it is also true that by the early 1980s, détente was dead, and relations between the U.S. and the Soviet Union had sunk to new and dangerous lows.

In some ways, the early 1980s were more dangerous than October 1962 because only one side understood the depths of the crisis. As Robert Gates, Deputy Director of the Central Intelligence Agency (CIA) at the time, notes in his memoirs, this period was "one of the potentially most dangerous episodes of the Cold War," during which the U.S. "may have been at the brink of nuclear war and not even known about it."[2] In 1981, shortly after Ronald Reagan took office, the Soviet leadership convinced itself that the U.S. was planning a surprise nuclear attack. KGB Chairman and future Soviet leader Yuri Andropov told Soviet Ambassador to Washington Anatoly Dobrynin, "Reagan is unpredictable. You should expect anything from him." To protect itself against such an attack from the "unpredictable" Reagan, the Soviet Union began a comprehensive effort to uncover signs that an attack was coming. The U.S., due to a combination of ignorance and trivialization of Soviet fears, took actions that fed these fears and made war by miscalculation more likely. [Read more: Hamilton/FPRI/3December2018]

George Bush Saved The CIA. Yesterday, we didn't just lose a President and a war hero, we lost an incredible American that served our country his entire life in so many fascinating ways. He was the embodiment of a patriot volunteer, someone who raises their hand for the tough jobs because they know that it needs to be done right. In his career as a public servant, George Bush's willingness to step into what at the time was a Central Intelligence Agency in freefall was probably the best embodiment of this trait.

Bush, who was quickly climbing the political ladder, saw the job as DCI as a political dead-end and fraught with pitfalls, but he clearly didn't value the risk to his career or political aspirations enough to be an impediment to taking on such a dubious and important challenge.

George H.W. Bush was sworn-in at DCI on January 30, 1976. He was the ultimate outsider in the ultimate insider's agency. But what was remarkable is that his outgoing personality and openness to hearing out and understanding the problems CIA personnel were facing quickly tore down any artificial barriers put up between the rank and file and what was, in reality, a 'turnaround guy.'

The job quickly went from a reluctant duty to a labor of love. [Read more: Rogoway/TheDrive/1December2018]

Remembering George H.W. Bush - A Wise Foreign Policy Leader. As the deputy chief of the Persian Gulf Task Force at the Central Intelligence Agency in August 1990, I had a front-row look at how President George H.W. Bush handled complex and dynamic foreign policy challenges. Bush was a master at comprehending the intricacies of national security. With his National Security Advisor Brent Scowcroft, Bush defended America's strategic interests in the Middle East, built an international coalition and liberated Kuwait.

Two days after Saddam Hussein invaded Kuwait, Director of Central Intelligence (DCI) William Webster took me with him to the White House for a National Security Principals meeting on the Iraqi invasion. President Bush chaired the meeting in the Cabinet Room. The DCI was asked to open the meeting with an assessment of the implications of the invasion for the region and American interests. Webster read from talking points I had prepared.

Webster said Iraq now controlled the second and third largest oil reserves in the world (Iraq and Kuwait) and was poised to seize the largest in Saudi Arabia. He had a huge army backed by a massive domestic military industry created during a decade of war with Iran. If the Iraqi leader invaded Saudi Arabia he would overrun the oil-rich Eastern Province and Riyadh in a matter of hours. The Saudis had an understrength national guard brigade to oppose eight divisions of the Iraqi Republican Guard. [Read more: Riedel/Brookings/3December2018]



---
George H.W. Bush, 94, 41st President, 11th Director of CIA, died 30 November 2018. About his decades of service, CIA historians wrote: Thirteen years before becoming the President of the United States, George H.W. Bush served as the 11th Director of Central Intelligence (DCI). Many believed leading the CIA would mark an end to his political career. Instead, Bush became the only US president to have previously held the position of DCI, which gave him a unique perspective on both providing and receiving intelligence.
Bush joined the Agency at a tumultuous time when morale was at an all-time low. He believed strongly in the mission of the Agency, and he believed in the CIA officers serving their nation. As DCI he immediately established himself as a leader who restored the morale and reputation of the CIA.
Time of Troubles
The 1970s came to be known as the "time of troubles" for the CIA. Six different DCIs served within a ten-year timeframe. The Agency was shrouded in controversy from the leak of the "Family Jewels," an internal report detailing controversial activities undertaken by the Agency dating back to President Dwight Eisenhower's administration.
Congressional committees led by Representative Otis Pike and Senator Frank Church were formed in early 1975 to determine "the extent, if any, to which illegal, improper, or unethical activities were engaged in by any agency of the Federal Government." The leak of the Family Jewels coupled with the investigations tainted the public image of the CIA and plummeted the morale of Agency officers.
The Church Committee's investigative work ultimately led to reform efforts throughout the intelligence community. However, a dark cloud now hung over the CIA. The Ford Administration concluded that the Agency needed a new sense of purpose and a new director who could improve relations with Congress.
As a decorated naval pilot, Texas Congressman, National Chairman of the Republican National Committee, Ambassador to the UN, and Special Envoy to China, George H. W. Bush had established a reputation as a strong leader with an impressive resume. On January 30, 1976, George H.W. Bush was sworn in Director of Central Intelligence. Bush's tenure as DCI marked a turning point for the Agency as he led the CIA out of its period of darkness. He restored focus and boosted morale, quickly connecting with CIA's workforce. Agency personnel were impressed with his friendly and outgoing persona. The new director was enthusiastic to meet CIA officers and was always interested in hearing their ideas and opinions.
Restoration
As one important goal of his directorship, Bush sought to improve relations between the Agency and Capitol Hill. Being a former member of the House of Representatives, Bush had the ideal background for reconciling the hostility between the two organizations. One clever strategy he employed was arranging a series of dinners at his home, which were attended by CIA officers and Senator Church.
The challenge of repairing relations coincided with efforts to expand the role of Congress in overseeing the CIA. In July 1976, the Senate Select Committee on Intelligence went into operation; intended to provide vigilant legislative oversight over the intelligence activities of the United States.
Bush embraced the Senate Select Committee on Intelligence and soon thereafter gave its members a comprehensive briefing of CIA covert action programs. Agency officials also educated the committee members about intelligence collection and production. Bush himself testified before Congress on 51 separate occasions during his year in office, setting a record no other DCI matched.
Inside the Oval
When Bush became DCI, he insisted upon direct access to President Ford. He usually edited the President's Daily Brief or briefed at National Security Council meetings in order to convey CIA's analysis directly to the President. Ford frequently included Bush in high-level meetings. For their regular briefings, Bush brought Agency officers to meet and brief Ford, a tactic that impressed the President and contributed to the morale boost at Langley.
In 1976, when then-Governor Jimmy Carter was elected president, DCI Bush called and offered his resignation. Carter accepted Bush's resignation on January 10, 1977, the day of the Presidential Inauguration.
Although Carter was pleased with reforms made at the CIA, Bush's ties to the Republican Party made him too political to be retained by the Carter Administration. Carter eventually selected Navy Admiral Stansfield Turner to be the next DCI.
The Number One Consumer
In 1981, Bush became President Ronald Reagan's vice president. He brought with him a deep appreciation for the President's Daily Brief (PDB) and read it avidly throughout his vice presidency. When Bush became the 41st President of the United States in 1989, he made a CIA briefing his first order of daily business in the Oval Office. "The reason I like to get intelligence from you folks is that I know you tell it like you see it," he said. "You have no policy axe to grind and you are absolutely discreet."
George H.W. Bush served as Director of Central Intelligence (DCI) from January 1976 to January 1977, just ten days shy of one full year. Though his tenure was limited, his accomplishments were many....
How or Why Did the Entire CIA Campus/Headquarters Named After a Living President and A DCI Who Served Only 366 Days?
The Intelligence Authorization Act for Fiscal Year 1999 ((Public Law 105-272--October 20, 1998, Title III, 112 STAT.2403, Sec. 309) was signed into law by President George H.W. Bush, on October 20, 1998. Among its provisions, the Act directed that the Headquarters compound of CIA in Langley, Virginia, shall be known and designated as the "George Bush Center for Intelligence." Bush had served as CIA Director for 366 days.
Big ceremony followed. On April 26, 1999, Agency employees, senior officials from current and previous Administrations and Congresses, former Directors and Deputy Directors of Central Intelligence, family members, and friends joined former President Bush and former First Lady Barbara Bush in ceremonies dedicating the Headquarters compound as the George Bush Center for Intelligence. Activities included a ceremony which included remarks by then Director of Central Intelligence George J. Tenet, Representative Rob Portman, and President Bush; a wreath-laying ceremony at the Central Intelligence Agency's Memorial Wall; a reception for the Bush family; and informal remarks by President Bush to Agency employees.
Ed Dunn. Edward Dunn, 96, Career CIA Officer, died 23 November 2018 in Falls Church VA. Eddie served the country for 59 years. First as a weather spotter for the US Army Air Corps during WWII, and for the CIA for another 57 years — 30 as a staff officer and 27 as an independent consultant following retirement. [Read more: WashingtonPost/28November2018]

---
AFIO EDUCATIONAL EVENTS IN COMING TWO MONTHS....
EVENT CANCELLED - 7 December 2018 (Friday), 6pm - San Francisco, CA - The AFIO San Francisco Chapter hosts Dr. William H. Overholt on "China's Crisis of Success."
Speaker: Dr. William H. Overholt, President of Fung Global Institute; Senior Research Fellow at John F. Kennedy School of Government at Harvard University and Principal of AsiaStrat, LLC., discusses "China's Crisis of Success."
Location: San Francisco War Memorial Building, 405 Van Ness Avenue, Lecture Hall 210, San Francisco, CA.
RSVP: Eventbrite Registration is no available since event has been canceled.
Please note: all proceeds from this meeting will be donated to the Veteran's Success Center (VSC), a non-profit dedicated to finding employment for veterans.
Questions about cancellation? Contact Mariko Kawaguchi, Board Secretary at afiosf@aol.com with any questions.
Tuesday, 11 December 2018, noon - MacDill AFB, FL - Larry Kraus, Pasco County Sheriff's Office, discusses "Intelligence-Led Policing" at this Florida Suncoast AFIO Chapter Meeting
In a change of pace from our more typical subject matter, we are most fortunate to have as our speaker Mr. Larry Kraus, who is the Director, Intelligence-Led Policing Section of the Pasco County Sheriff's Office. Intelligence-led policing is a new paradigm in law enforcement, sharing a number of traits common to operations in the Intelligence Community. Criminal intelligence flows up to decision-makers at the executive level, who set priorities for enforcement and prevention, and then passes these priorities back down to lower levels of the organization for operational tasking.
Fee: luncheon fee is $20 paid by check or cash at the door. Luncheon reservations and arrangements for base access for those without military ID must be made by Tuesday, 4 December by contacting Chapter Secretary at michaels@suncoastafio.org.
Event location: MacDill AFB Surf's Edge Club, 7315 Bayshore Boulevard, MacDill AFB, FL 33621.
Wednesday, 12 December 2018, 11:30 a.m. - Albuquerque, NM - AFIO New Mexico Chapter discusses "From Gorbachev's Freedom to Putin's War."
SPEAKER: Mr. Tom Dyble will discuss Vladimir Putin as presented in Arkady Ostrovsky's 2016 book "The Invention of Russia: From Gorbachev's Freedom to Putin's War." A question period will follow presentation.
Location: "The Egg & I" restaurant (on Menaul just east of Louisiana, next door to Chili's), 6909 Menaul Blvd NE, Albuquerque, NM 87110, (505) 888-3447
Fee to attend: Free.
Timing: 11:00 AM (Arrive, Order Lunch - available at separate cost), 11:30 AM (Call To Order), 1:00 PM (Adjourn)
Our meetings are normally open to present and former members of Federal, Military (uniformed and civilian), State and Local Agencies and selective others who support the Intelligence Community.
If you desire further information, please contact one of the following:
Sam Shaw - Phone: 505-379-3963 e-mail: President@afionm.org
Tom Dyble - Phone: 505-299-3242 e-mail: Vice-President@afionm.org
Wednesday, 12 December 2018, 6:30 pm - Las Vegas, NV - Join the Las Vegas Roger McCarthy Chapter for this Holiday Party
It is that time again and the holidays are upon us. We are pleased to announce this year's holiday party. Please join the chapter for an evening of good food, camaraderie, and a very special guest speaker.
Guests are welcome and encouraged. If you have family members or friends who may be interested in learning more about AFIO, invite them to join you for this special evening with the chapter. This is an opportunity to introduce our vibrant chapter to potential new members.
Please note that an RSVP is requested by Wednesday, 5 December 2018, to ensure there is plenty of traditional holiday food and fixings on the buffet.
Happy Holidays to everyone.
Fee: $30 per person. Guests are welcome.
Location: Los Prados Country Club, 5150 Los Prados Cir, Las Vegas, NV 89130.
RSVP by Wednesday, 5 December 2018 to lasvegasafio@gmail.com or by phone/message at 702-239-1370.
Thursday, 17 January 2019, 11:30 AM - Colorado Springs - The AFIO Rocky Mountain Chapter hosts Kate Hall, discussing "The Hunt for Osama bin Laden: From the Inside"
A CIA team tracked Osama bin Laden for years until the raid on his compound in Pakistan. This is the story of what the team did, how OBL's trail was discovered and followed, what problems had to be overcome and what finally led to the raid. A very entertaining and informative presentation by a member of the team.
Katherine (Kate) Hall has a 35-year career with the CIA in which Kate made her way from an 07 rank to lead thousands of analysts deployed around the globe. Along the way she visited jungles, deserts, and back alleys; but she also had the honor of meeting and briefing multiple US Presidents and foreign dignitaries. She was one of the first official Americans to go to People's Republic of China; the first female National Intelligence Officer with the National Intelligence Council; she headed two CIA Offices in the Directorate of Intelligence and had the honor of leading hundreds of analysts in Iraq and Afghanistan. Thirty days from her retirement, 9/11 happened and, as most of her peers, Kate re-upped. The result was thirteen more years with CIA which included heading operations for the National Geospatial-Intelligence Agency (NGA). Her last five years in Washington D.C. were as Vice President and General Manager of BAE Systems where she headed global operations supporting several US Intelligence Agencies and the US military.
For more information, please contact Tom VanWormer at robsmom@pcisys.net and/or Steve at steve13507@gmail.com.
---
Other Upcoming Events from Advertisers, Corporate Sponsors, and Others
Friday, 7 December 2018, 11 a.m. to noon - Washington, DC - DMGS hears "All Quiet on the Eastern Front: War in Ukraine from 2015-18" by Tomasz Grzywaczewski
All Quiet on the Eastern Front: War in Ukraine from 2015 to 2018 is the presentation at Daniel Morgan GS by Tomasz Grzywaczewski.
The conflict which erupted in eastern Ukraine lingers on. Officially it is peace, but when the night falls, gunfire starts again. On and on again. In the pain and suffering of the war, new unrecognized states are born near Donetsk and Lugansk.
Since 2015 Tomasz Grzywaczewski, journalist from Poland, has been covering the different stages of the war in Donbas. From the fierce fights in 2015, to the obscure for the modern notion of warfare, trench war in 2018, he has been gathering the testimonies of people entangled in this never-ending conflict, stimulated by the re-emerging Russian empire. This is a story of how, using national feuds and historical resentments, former neighbors, friends and even family members can be drawn into bloody conflict. This is a story about how war becomes part of the human soul and causes it to rot.
Event Details: When: Friday December 7, 2018 11:00 am - 12:00 pm; Where: 1620 L St NW, Suite 700, Washington, D.C. 20036; Cost: Free
RSVP is required and guests must check in prior to entering the event. DMGS Reserves the Right to Refuse entry and May Ask for Government Issued Identification.
RSVP and more information on event is here.
Qs?: Direct Qs to Frank Fletcher, Director of Lectures & Seminars, at events@dmgs.org.
Wednesday, 12 December 2018 from 7 - 8:45 p.m. - McLean, VA - Tawfik Hamid: "The Making (and Unmaking) of a Jihadist Mind" at The Westminster Institute
Dr. Tawfik Hamid is a thinker and reformer who was at one time an Islamic extremist. While still in medical school, he was recruited as a member of al-Gama'a al-Islamiyya, the most violent Jihadi group in Egypt. There he became acquainted with Dr. Ayman Al-Zawaheri, who later served as second in command to Osama bin Laden. Zawaheri is now the leader of Al-Qaeda. After being radicalized Dr. Hamid experienced an awakening of conscience, recognized the threat of Radical Islam, and started to teach modern peaceful interpretations of classical Islamic core texts.
Reception starts at 7 p.m. Hamid speaks 7:30 - 8:45 p.m.
The Westminster Institute, 6729 Curran Street, McLean, VA 22101
Questions: Contact Robert R. Reilly, Director, The Westminster Institute, 703-288-2885 at br@westminster-institute.org.
No cost to attend.
Register here.
Tuesday, 15 January 2019, 6 p.m. - Coral Gables, FL - Fred Rustmann gives presentation on "False Flag"
Former CIA Operations Officer, author Fred Rustmann gives presentation on his latest novel, False Flag. This book was announced in Weekly Notes #02-18 (09 January 2018), and also praised by reviewer Joseph Goulden in Intelligencer, Spring 2018 [page 101].
A young, female CIA officer under non-official cover has been snatched off of the streets of Beirut by Hezbollah. This is the kind of situation that CIA's legendary Deputy Director of Operations Edwin Rothmann needs solved fast—but he can't involve the agency. Instead, he enlists the renegade Ft. Lauderdale outfit he refers to as "CIA, Inc." headed by former CIA case officer Mac MacMurphy. As the kidnapped officer faces a battle of wits with her mysterious interrogator, MacMurphy and his team track down a former CIA asset who may hold the key to infiltrating the hostage situation before it gets out of hand.
Rustmann will discuss various intelligence operations in this and his prior novels (The Case Officer, Plausible Denial), and the realities of modern techniques and covert operations.
Location: Books & Books, 265 Aragon Ave, Coral Gables, FL 33134; 305-442-4408. See 2-page flyer here for details on book and event.
Too impatient to wait? Or seeking gifts for Christmas? Rustmann's 'too-real-to-be-novels' can be purchased from Amazon here or from Books and Books in Coral Gables here.
16 May 2019 - Washington, DC - HOLD THE DATE for "Night of Heroes" Gala Dinner by the PENFED Foundation
The PENFED Foundation hosts their annual "Night of Heroes Gala" at the Mandarin Oriental, Washington, DC. Hold the date. Details to follow.
---
Gift Suggestions:
AFIO's 788-page Guide to the Study of Intelligence. Peter C. Oleson, Editor, also makes a good gift. View authors and table of contents here.

Perfect for professors, students, those considering careers in intelligence, and current/former officers seeking to see what changes are taking place across a wide spectrum of intelligence disciplines. AFIO's Guide to the Study of Intelligence helps instructors teach about the large variety of subjects that make up the field of intelligence. This includes secondary school teachers of American History, Civics, or current events and undergraduate and graduate professors of History, Political Science, International Relations, Security Studies, and related topics, especially those with no or limited professional experience in the field. Even those who are former practitioners are likely to have only a limited knowledge of the very broad field of intelligence, as most spend their careers in one or two agencies at most and may have focused only on collection or analysis of intelligence or support to those activities.
For a printed, bound copy, it is $95 which includes Fedex shipping to a CONUS (US-based) address.
To order for shipment to a US-based CONUS address, use this online form,

To order multiple copies or for purchases going to AK, HI, other US territories, or other countries call our office at 703-790-0320 or send email to afio@afio.com to hear of shipment fees.

Order the Guide from the AFIO's store at this link.

The Guide is also available directly from Amazon at this link.
AFIO's Intelligence Community Mousepads are a great looking addition to your desk...or as a gift for others.
Made in USA. Click image for larger view.
These 2017 mousepads have full color seals of all 18 members of the US Intelligence Community on this 8" round, slick surface, nonskid, rubber-backed mouse pad with a darker navy background, brighter, updated seals. Also used, by some, as swanky coasters. Price still only $20.00 for 2 pads [includes shipping to US address. Foreign shipments - we will contact you with quote.] Order MOUSEPADS here.
Disclaimers and Removal Instructions
Weekly Intelligence Notes (WINs) are commentaries on Intelligence and related national security matters, based on open media sources, selected, interpreted, edited and produced for non-profit educational uses by members and WIN subscribers.
REMOVAL INSTRUCTIONS: We do not wish to add clutter to inboxes. To discontinue receiving the WINs:
a) IF YOU ARE A MEMBER - click here: UNSUBSCRIBE and supply your full name and email address where you receive the WINs. Click SEND, you will be removed from list. If this link doesn't open a blank email, create one on your own and send to afio@afio.com with the words: REMOVE FROM WINs as the subject, and provide your full name and email address where you are currently receiving them.
b) IF YOU ARE NOT A MEMBER, and you received this message, someone forwarded this newsletter to you [contrary to AFIO policies]. Forward to afio@afio.com the entire WIN or message you received and we will remove the sender from our membership and distribution lists. The problem will be solved for both of us.
CONTENTS of this WIN [HTML version recipients - Click title to jump to story or section, Click Article Title to return to Contents. This feature does not work for Plaintext Edition or for some AOL recipients]. If you wish to change to HTML format, let us know at afio@afio.com. The HTML feature also does not work for those who access their e-mail using web mail...however NON-HTML recipients may view the latest edition each week in HTML at this link: https://www.afio.com/pages/currentwin.htm
---
WINs are protected by copyright laws and intellectual property laws, and may not be reproduced or re-sent without specific permission from the Producer. Opinions expressed in the WINs are solely those of the editor's or author's listed with each article. AFIO Members Support the AFIO Mission - sponsor new members! CHECK THE AFIO WEBSITE at www.afio.com for back issues of the WINs, information about AFIO, conference agenda and registrations materials, and membership applications and much more!
(c) 2000, 2012, 2013, 2014, 2015, 2016, 2017, 2018. AFIO, 7600 Leesburg Pike, Suite 470 East, Falls Church, VA 22043-2004. Voice: (703) 790-0320; Fax: (703) 991-1278; Email: afio@afio.com
---
About AFIO | Membership Renewal | Change of Address | Upcoming Events | Chapter Locations | Corporate/Institutional Memberships | Careers in Intelligence Booklet | Guide to the Study of Intelligence | Intelligencer Journal | Weekly Intelligence Notes | To Make A Donation | AFIO Store | Member-Only Section | Code of Ethics | Home Page
---