---
CONTENTS
Section I - INTELLIGENCE HIGHLIGHTS
Section II - CONTEXT & PRECEDENCE
Section IV - Obituaries, Jobs, Research Assistance
Other Upcoming Events from Advertisers, Corporate Sponsors, and Others
For Additional AFIO and other Events two+ months or more... Calendar of Events

WIN CREDITS FOR THIS ISSUE: The WIN editors thank the following special contributors: ry, ec, po, mh, km, gh, mk, rd, fm, kc, jm, mr, jg, th, ed, and fwr. They have contributed one or more stories used in this issue.

The WIN editors attempt to include a wide range of articles and commentary in the Weekly Notes to inform and educate our readers. However, the views expressed in the articles are purely those of the authors, and in no way reflect support or endorsement from the WIN editors or the AFIO officers and staff. We welcome comments from the WIN readers on any and all articles and commentary.

CAVEATS: IMPORTANT: AFIO does not "vet" or endorse research inquiries, career announcements, or job offers. Reasonable-sounding inquiries and career offerings are published as a service to our members, and for researchers, educators, and subscribers. You are urged to exercise your usual caution and good judgment when responding, and should verify the source independently before supplying any resume, career data, or personal information.]
If you are having difficulties with the links or viewing this newsletter when it arrives by email, members may view the latest edition each week at this link. You will need your LOGIN NAME and your PASSWORD.

---

Gifts appropriate for intelligence officers, colleagues, recruitments, agents, advisors, and family.

The AFIO Store has following new items ready for quick shipment:

NEW: Long and Short-Sleeved Shirts with embroidered AFIO Logo

Show your support for AFIO with our new Polo Shirts. Be the first to buy these new, high quality, subtle heathered grey shirts of shrink and wrinkle resistant fine cotton with a soft yet substantial feel. They feature a detailed embroidered AFIO seal. Get a shirt for yourself and consider as gifts for colleagues, family, and friends. Only $45 each including shipping.
Sizes of (M) men or (W) women shirts; Small, Medium, Large, XL, XXL, and XXXL. At this time all orders will arrive as Short Sleeve shirts.
You may pay by check or credit card. Complete your order online here or mail an order along with payment to: AFIO, 7600 Leesburg Pike, Ste 470 East, Falls Church, VA 22043-2004. Phone orders at 703-790-0320.
If interested in other shirt colors or sleeve lengths, contact Annette at: annettej@afio.com.

---

NEW: Mug with color glazed logo. Made in America. (We left out all that lead-based glaze and hidden toxins in those mugs made in China being sold by other organizations). Also sturdy enough to sit on desk to hold pens, cards, paperclips, and candy.

This handsome large, heavy USA-made ceramic mug is dishwasher-safe with a glazed seal. $35 per mug includes shipping. Order this and other store items online here.

---

---

Recently Spotted Quotes of Interest:

From George Packer's Our Man: Richard Holbrooke and the End of the American Century (featured in last week's Weekly Notes — Apr 30 (#17-19):

Our Man is filled with smart insights into how government and diplomacy work as well as astute observations on the psychological costs of working in public service, a sometimes thankless, always stressful occupation at the higher levels of statecraft. For all that, and for all the weight of the world that Holbrooke carried on his shoulders, Packer also finds in him a character full of life and zest, someone who well deserves that "picaresque" label. —Gregory McNamee in Kirkus.

---

The Times (UK), Damian Green, British lawmaker:

There's no situation so bad that it can't get worse tomorrow.

---
---
UPCOMING EVENTS

The Role of Intelligence in a Free Society
Cyberwar, Leaks, FISA, Domestic and Foreign Use and Misuse of Intelligence, Concocting Reasons to Spy on Political Rivals,
plus the all new International Spy Museum before it officially opens.


AFIO's 2019 Symposium
Thursday and Friday, 9-10 May 2019 - in Washington DC and McLean/Tysons VA

PROGRAM: speakers and venues here.
Registration has closed..
PROGRAM: The tentative program for both days may be viewed here.
HIGHLIGHTS:

Thursday, 9 May is Day One at the International Spy Museum's New L'Enfant Plaza location two days before they officially open.
Buses will depart from the DoubleTree Hotel, Tysons at 8 a.m. sharp to arrive at the new International Spy Museum at 9 a.m.

Remarks will be provided by Museum Representatives COL Christopher Costa USA (Ret.), Executive Director of the museum; and Dr. Vince Houghton, the museum's Curator and Historian.

External speakers will include STEPHEN K. BLACK, Director, Office of Intelligence and CI, Department of Energy; DAVID IGNATIUS, author and journalist; and PETER SINGER, author and futurist.

TIMING: Breakfast and lunch will be provided at the museum.

Return trip back to hotel will be at 3 p.m.

Friday, 10 May is Day Two and will be held at the DoubleTree Hilton Hotel, Tysons Corner, and features a full day of speakers and panels.

MORNING: The day starts with Welcome by JAMES HUGHES, AFIO President, former CIA and NSA, and M.E. SPIKE BOWMAN, AFIO Chairman, former Navy, NSA, FBI, ODNI, followed by a presentation by ROBERT JACKALL, Professor Emeritus, Williams College, discussing "Intelligence Work in a Postmodern World."

The morning panel, moderated by ROBERT S. LITT, former General Counsel of the Office of the Director of National Intelligence, will cover "Intelligence and Democracy: Time to Rethink FISA and Intelligence Oversight." It features panelists GLENN GERSTELL, General Counsel, NSA; JOHN RIZZO, former Chief Legal Officer, CIA; and SUZANNE SPAULDING, Under Secretary for the National Protection and Programs Directorate, DHS in what should be a spirited exchange of views.

LUNCH: Our luncheon keynote will be CHRIS INGLIS, former Deputy Director, National Security Agency.

Ambassador RONALD NEUMANN, President of the American Academy of Diplomacy, follows.

AFTERNOON: An afternoon panel on "Totalitarian States' Use of Technology Against the U.S." will be moderated by CHRISTOPHER PARKER, former CIA Clandestine Operations and S&T officer (and member of AFIO Board), with panelists Ambassador JOSEPH DeTRANI, former Director of the National Counterproliferation Center; KEVIN McCARTY, former CIA and National Security Council Staff; JOHN SANO, former Deputy Director, CIA's National Clandestine Service (and AFIO Board); and TOSHI YOSHIHARA PhD, former professor Tufts University's Fletcher School of Law and Diplomacy, and at the Naval War College.

Day Two includes buffet breakfast and lunch.

EVENING: The day will close with an evening cocktail reception and our "Spies in Black Ties" five-course Champagne Banquetfeaturing a presentation by John Bennett, former Director of CIA's National Clandestine Service.

TIMING: Day Two begins at 7 a.m. with a buffet breakfast and chapter workshop. Programs begin at 9 a.m. Daytime programs end at 4:30 p.m. Optional Cocktail reception and "Spies in Black Ties" Banquet from 6 to 9:30 p.m.
Buses will transport attendees from the DoubleTree Hilton, Tysons, to the International Spy Museum and back. The second day of event takes place at the DoubleTree Hilton, Tysons, 1960 Chain Bridge Rd, McLean, VA 22102. To be ready for early departure by buses on Day One, it is recommended that attendees consider staying overnight starting Wednesday, 8 May. Overnight sleeping room reservations may be made online at this link or by calling (703) 893-2100. The special room rate is $139/night but ACT NOW for it ends shortly. You must reference our group code AAF. You may also locate rooms at this or other nearby Tysons/Vienna hotels using online services, e.g., Trivago, Expedia, Travelocity, or Orbitz.
New and Forthcoming Books of the Week
Scholars of Mayhem: My Father's Secret War in Nazi-Occupied France
by Daniel C. Guiet and Timothy K. Smith
(Penguin Press, Jun 2019)
Untold story of the author's father, the lone American on a 4-person SOE commando team dropped behind German lines in France, whose epic feats of irregular warfare proved vital in keeping Nazi tanks away from Normandy after D-Day.
When Daniel Guiet was a child and his family moved, as they frequently did, his father had one possession, a tin bread box that always made the trip. Daniel was admonished never to touch the box, but one day he couldn't resist. What he found astonished him: a .45 automatic and five full clips; three slim knives; a length of wire with a wooden handle at each end; thin pieces of paper with random numbers on them; several passports with his father's photograph, each bearing a different name; and silk squares imprinted with different countries' flags, bearing messages in unfamiliar alphabets. The messages, he discovered much later, were variations on a theme: I am an American. Take me to the nearest Allied military office. You will be paid.
Eventually Jean Claude Guiet revealed to his family that he had been in the CIA, but it was only at the very end of his life that he spoke of the mission during WWII that marked the beginning of his career in the clandestine service. Jean Claude was an American citizen but a child of France fluent in the language and extremely bright. The American military was on the lookout for native French speakers to be seconded to a secret British special operations commando operation, dropping saboteurs behind German lines in France to coordinate aid to the French Resistance and lead missions wreaking havoc on Germany's military efforts across the country. Jean Claude was recruited, and his life was changed forever. Though the human cost was terrible, the mission succeeded beyond the Allies' wildest dreams.
The story of Jean Claude and the other three agents in his "circuit," codenamed Salesman, a unit of Britain's Special Operations Executive, the secret service ordered by Churchill to "Set Europe ablaze." Parachuted into France the day after D-Day, the Salesman team organized, armed, and commanded a ghostly army of 10,000 French Resistance fighters. National pride has kept the story of SOE in France obscure, but of this there is no doubt: While the Resistance had plenty of heart, it was SOE that gave it teeth and claws. This work adds brilliantly to that picture, and further underscores what a close-run thing the success of the Allied breakout from the Normandy landings actually was.

Book may be ordered here.
---
Kidnap: Inside the Ransom Business
by Anja Shortland
(Oxford University Press, Apr 2019)
Kidnap for ransom is a lucrative but tricky business. Millions of people live, travel, and work in areas with significant kidnap risks, yet kidnaps of foreign workers, local VIPs, and tourists are surprisingly rare and the vast majority of abductions are peacefully resolved - often for remarkably low ransoms. In fact, the market for hostages is so well ordered that the crime is insurable. This is a puzzle: ransoming a hostage is the world's most precarious trade. What would be the "right" price for your loved one - and can you avoid putting others at risk by paying it? What prevents criminals from maltreating hostages? How do you (safely) pay a ransom? And why would kidnappers release a potential future witness after receiving their money?
Shortland uncovers how a group of insurers at Lloyd's of London have solved these thorny problems for their customers. Based on interviews with industry insiders (from both sides), as well as hostage stakeholders, it uncovers an intricate and powerful private governance system ordering transactions between the legal and the criminal economies.
Review by Joe Goulden in Washington Times (05 May 2019) appears here.

Book may be ordered here.
---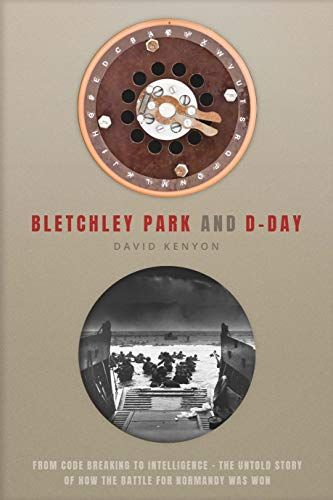 Bletchley Park and D-Day
by David Kenyon
(Yale University Press, May 2019)
Since the secret of Bletchley Park was revealed in the 1970s, the work of its codebreakers has become one of the most famous stories of the Second World War. But cracking the Nazis' codes was only the start of the process. Thousands of secret intelligence workers were then involved in making crucial information available to the Allied leaders and commanders who desperately needed it.

Using previously classified documents, David Kenyon casts the work of Bletchley Park in a new light, as not just a codebreaking establishment, but as a fully developed intelligence agency. He shows how preparations for the war's turning point—the Normandy Landings in 1944—had started at Bletchley years earlier, in 1942, with the careful collation of information extracted from enemy signals traffic. This account reveals the true character of Bletchley's vital contribution to success in Normandy, and ultimately, Allied victory.

Book may be ordered here.
---
Previously announced as forthcoming in 2016...finally being released this June with new subtitle: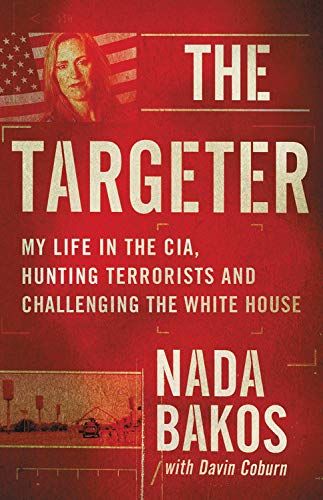 The Targeter: My Life in the CIA, Hunting Terrorists and Challenging the White House
by Nada Bakos
(Little, Brown, Jun 2019)
"Nada Bakos had a frontline assignment during some of the most important chapters of America's post-9/11 wars. Her well written account of her work at the CIA is fascinating and underlines the many sacrifices she and her colleagues made in the fight against al-Qaeda. Bakos has also written one of the most clear-eyed and interesting accounts of what it is really like working at the CIA."
—Peter Bergen, author of Manhunt: The Ten-Year Search for Bin Laden from 9/11 to Abbottabad.

"Nada Bakos takes you deep inside the tense, stressful, and driven world of the CIA's analysts as few others have. Life and death issues are on the line more than most know - but Ms. Bakos is one who does and she shows you that in the Targeter with candor, drama, integrity, and grit."
—John McLaughlin, former Acting Director and Deputy Director of CIA

"Bakos writes with authority and searing honesty about the demands of her work as a targeter and the dangers and dysfunction of post-invasion Iraq. The result is a gripping behind-the-scenes account of the hunt for one of the world's most brutal terrorists. The combination of a sharp, analytical mind and a genuine humility and humanity underscores why women make some of the best CIA analysts."
—Clarissa Ward, Chief International Correspondent for CNN International

"A revealing and utterly engrossing account of the campaign to stop the terrorist mastermind behind the rise of ISIS. Former intelligence officer Nada Bakos takes the reader deep inside the CIA's secret war in Iraq with a fast-paced narrative that is at turns thrilling, funny, maddening and remarkably candid."
—Joby Warrick, author of Black Flags: The Rise of ISIS, winner of the Pulitzer Prize.

Book may be ordered here.
---
---
Section I - INTELLIGENCE HIGHLIGHTS

Former CIA Officer Jerry Lee Admits Conspiracy to Spy for China. A former CIA case officer long suspected in the intelligence community of being a devastating mole for the Chinese government admitted Wednesday he conspired to commit espionage in that country. But no evidence was produced that Jerry Chun Shing Lee shared any information.

"Lee sold out his country, conspired to become a spy for a foreign government, and then repeatedly lied to investigators about his conduct," G. Zachary Terwilliger, U.S. attorney for the Eastern District of Virginia, said in a statement. "This prosecution should serve as a warning to others who would compromise our nation's secrets and betray our country's trust."

Lee, a 54-year-old Hong Kong native and U.S. Army veteran who served in the CIA for 13 years, faces up to life in prison. But because the guilty plea he entered in federal court in Alexandria describes the information involved as "secret" rather than "top secret," his recommended sentence will be significantly lower. He had been set to go to trial this week before Judge T.S. Ellis III. [Read more: Weiner&Harris/WashingtonPost/1May2019]

IWTC Virginia Beach Sailors Recognized by Naval Intelligence Community. Two intelligence specialists from Information Warfare Training Command (IWTC) Virginia Beach were among those recently selected for the 2019 Naval Intelligence Community Awards, as announced in NAVADMIN 098/19.

IWTC Virginia Beach's selectees include Intelligence Specialist 1st Class Jesica Murphy and Intelligence Specialist 1st Class Brandon Emmons. Murphy and Emmons were among 21 service members and civilians selected from the naval intelligence community to be recognized for their outstanding leadership and performance of duties.

Murphy received the Cmdr. Dan F. Shanower Intelligence Specialist of the Year Award, which recognizes intelligence specialists for their performance, leadership, special accomplishments, and overall contribution to command efficiency, morale, and welfare. [Read more: DeGhetto/DVIDS/3May2019]

UK Offers to Help Sri Lanka Establish Intelligence Agency. The United Kingdom has offered to help Sri Lanka set up a central intelligence body similar to the Joint Terrorism Analysing Centre in the wake of the Easter Sunday bombings by Islamist extremists supportive of Islamic State.

Discussions were held during a two day visit to the island this week by the UK Minister for Security and Economic Crime, Ben Wallace.

Highlighting the London terror attacks, Wallace reportedly said, "Now we have set up the Joint Terrorism Analysing Centre to analyse all the intelligence reports from different investigating agencies to ensure every report is given due attention to avoid security lapses." [Read more: TamilGuardian/5May2019]

Eye Opening for Maloney on Intelligence Committee. Congressman Sean Patrick Maloney (D, NY-18) is now a member of the House Intelligence Committee and he calls the briefings he receives in that capacity "sobering."

Maloney returned recently from a trip overseas and it was an eye opener for the Hudson Valley lawmaker.

"I've just come back from a trip to Asia where I spent a bunch of time on the security issues in Asia that run the gamut from the rise of China and the threats to our international shipping lanes in the South China Sea to the military expansion to the region and around the world, and of course, the situation in North Korea," he said.

Maloney said it is a sobering experience to be exposed to the classified information related to current threats against the United States. [MidHudsonNews/7May2019]

NSA Unmasked More U.S. Entities Caught in Foreign Cyber-Espionage Efforts Last Year. The National Security Agency named the identities of Americans and U.S entities swept up in its foreign surveillance program approximately 75 percent more often last year than the year before, according to a new NSA transparency report.

In reports to other federal agencies, the NSA provided the identities of 16,721 individuals or entities to agencies upon request last year, whereas in 2017 it unmasked 9,529.

The year-over-year uptick comes as part of an effort to identify the victims of cyberattacks stemming from foreign intelligence agencies, said Alex Joel, chief of the Office of the Director of National Intelligence's civil liberties, privacy, and transparency office, according to The Wall Street Journal.

Although Director of National Intelligence Dan Coats has publicly warned Congress about an increase in malicious cyber activity from countries like China and Russia, Joel told CyberScoop it remains unclear if the spike in unmasking is directly related to a jump in foreign espionage. [Read more: Vavra/Cyberscoop/1May2019]

CIA Launches Official Tor Site to Communicate on Dark Web. The CIA has recently been expanding its online communication with the public, and now it's taking that effort to the deepest corners of the internet.

The agency launched a website Tuesday on the Tor network - the backbone of what's commonly known as the dark web - to give people a new and more secure way to get in contact.

"Our global mission demands that individuals can access us securely from anywhere. Creating an onion site is just one of many ways we're going where people are," Brittany Bramell, CIA's director of public affairs, said in a statement. The dark web isn't indexed or searchable by normal search engines, and to access it, individuals must use an anonymized browser called Tor — short for The Onion Router.

The CIA's .onion site will provide all of the same information, contacts and services the spy agency's normal website does. It's aimed at people who want to anonymously share information with the CIA, but are wary of being tracked. [Read more: Mitchell/Fedscoop/7May2019]

Jordan's King Abdullah Replaces Intelligence Chief. Jordan's King Abdullah has appointed Major General Ahmad Husni as the new head of the kingdom's intelligence service.

The appointment of Maj Gen Husni as director of the General Intelligence Department was made by royal decree with effect from May 1, the state Petra news agency reported. He was also promoted from the rank of brigadier general.

He replaces Lieutenant General Adnan Jundi, who was promoted by royal decree from the rank of major general with effect from May 1. A royal decree was also issued accepting the resignation of Lt Gen Jundi from his post as director of the GID, Petra said. He had served in the post since March 2017. [Read more: TheNational/3May2019]


---
Section II - CONTEXT & PRECEDENCE

Why the Bay of Pigs Invasion Went So Wrong. Before the break of dawn on April 15, 1961, a squadron of eight B-26 bombers piloted by Cuban exiles roared down a Nicaraguan airstrip on a secret mission. The U.S. Central Intelligence Agency (CIA) and President John F. Kennedy hoped the Bay of Pigs Invasion would result in the overthrow of Cuban leader Fidel Castro. But the operation that unfolded over the next five days became one of the greatest military fiascoes in American history.

President Dwight D. Eisenhower had first sanctioned the covert CIA operation in 1959 to topple Castro, who had nationalized American industries and strengthened ties with the Soviet Union after leading a revolution that ousted the pro-American military dictator Fulgencio Batista.

The plan called for an initial air strike to wipe out Castro's small air force, followed by the amphibious landing of 1,400 Cuban expatriates at the Bay of Pigs, an inlet of the Gulf of Cazones on the southern coastline of Cuba. The ex-pats had been trained by the CIA in Guatemala and Florida. Once the insurgents established a beachhead, a provisional government of exiled Cubans would fly there from Miami, declare themselves the country's rightful leaders and invite the United States to send in troops to assist in the operation to depose Castro. [Read more: Klein/History/6May2019]

How the US Military Recruited Japanese-Americans Out of Internment Camps for a Critical WWII Intelligence Program. Joe Ohno graduated from high school in 1943, behind the barbed-wire fencing of an Idaho internment camp for Japanese-Americans.

The next day, he joined the very same Army that put him there.

Ohno enrolled in the U.S. Military Intelligence Service Language School, a secret program that trained Japanese-Americans at Fort Snelling to interrogate captured enemy soldiers and translate documents in the Pacific Theater during World War II.

Maj. Gen. Charles Willoughby, who then served as head of military intelligence, estimated the work done by the school's 6,000 graduates shortened the war in the Pacific by two years and saved a million American lives. [Woltman/PioneerPress/5May2019]

At the CIA, She's an Operative With a Paintbrush. Deborah Dismuke was never fully satisfied with her painting.

Displayed in one of the most prominent hallways of the CIA's headquarters in Langley, Va.,"Message from Moscow" depicts a critical moment during the Cuban missile crisis.

Dismuke thought the faces of the men she had painted needed work. One Saturday, the longtime CIA officer actually took it off the wall, making hurried improvements for about an hour in the nearby women's restroom.

Yet the painting's flaws still nagged at her. So last spring, Dismuke decided to create a brand-new - and more historically accurate - version of "Message," which she is racing to complete and install before she retires next month. [Read more: Shapira/WashingtonPost/3May2019]

Bravo Readies Espionage Competition Series "Spy Games". NBCUniversal-owned lifestyle network Bravo Media has bolstered its originals slate with the espionage-focused reality competition series Spy Games from Kinetic Content, a division of Red Arrow Studios.

Hosted by model and martial artist Mia Kang, Spy Games is based on the once-secret World War II government program called "Station S," a British signals intelligence collection site. The competition follows 10 individuals living together on a compound as they are challenged to figure out the secrets of their fellow participants.

Three former intelligence professionals - Douglas Laux, Evy Poumpouras and Erroll Southers - train and judge the participants in the art of espionage. They will create missions and tests aimed at pushing contestants to their breaking points, in addition to deciding who gets sent home.

The one contestant able to make it through all the of the mental and physical obstacles will walk away with a US$100,000 prize. [Read more: Chignall/RealScreen/7May2019]

An Intriguing Opportunity for Future Intelligence Analysts. Earlier this month, while most University of Mississippi students spent the beginning of their weekend going about their lives, 96 of their peers were huddled in Lamar Hall, focused on the ongoing crisis in Venezuela.

Reports of unrest were cascading in following the failure of a hydroelectric power plant in the South American country and a resulting nationwide blackout. News of drinking water shortages and mass protests in the streets, as well as stories of foreign intervention and assassinations, poured in as rumors swirled and various types of security threats - economic, political, military and humanitarian - emerged.

Through Friday evening and into Saturday, the Ole Miss students analyzed stacks of intelligence reports on the unfolding crisis. They were busy using critical thinking, writing and briefing skills and attempting to better understand the complex event with multiple storylines. Officials in Washington, D.C., were expecting from the students timely and precise assessments of how the turmoil was affecting U.S. interests.

By Saturday evening, the situation was over. The students returned to their normal lives. The exercise had been just that: the annual Days of Intrigue intelligence simulation, hosted by the university's Center for Intelligence and Security Studies, or CISS, which is part of the Intelligence Community Centers of Academic Excellence program. [Read more: Stewart/OleMiss/30April2019]

The Hezbollah Sleeper Agent Busted for Black Ops in America. Naomi Rodriguez is an emergency medical technician who works 12-hour shifts in the streets of The Bronx, so she immediately recognized the irony when the unremarkable-looking man who lived one floor above her was alleged to be a terrorist sleeper agent.

"I save lives, and here's this one trying to take them," she remarked this week from the doorway of her apartment on West 238th Street in the borough's Kingsbridge Heights section.

Neither Ali Kourani's attire nor demeanor gave any hint of his religion or ideology.

"How do you say, it's just unexpected," Rodriguez added. "Very unexpected." [Read more: Daly/TheDailyBeast/5May2019]

Not a Saint, Not a Criminal: Are You a Borderline Clearance Case? The security clearance adjudication process is unnerving not because you are a hardened criminal, but because you are a normal person. When someone passed you a joint your freshman year in college, you didn't think: One day I will want to work for a defense contractor and design aircraft landing gear for a living! Rather, you puffed and passed, because it's what everyone else was doing. Or before getting that electrical engineering degree, you spent eight years studying Portuguese literature, and it all made sense at the time, but now those student loans suddenly have an extra zero on the end, and you aren't the pillar of financial stability that investigators like to see when they pull your credit report.

In other words, you are only borderline eligible for a clearance. You didn't hold up a Circle K, but you didn't always pay your credit card bills on time, either.

So what do you do? Should you bother applying for a job that requires a clearance if you know there's a chance you won't get it? It depends, says Kel McClanahan, a national security lawyer. "Gaming out whether to try for a security clearance is really more art than science," he says. [Read more: Brown/ClearanceJobs/5May2019]


---
A Space Force That Would Make A Difference. Within the upcoming weeks, Congress will decide whether to support a proposed new armed service for military operations in space. To fully deliberate that choice, they must first define the problem.

Our national security space architecture faces many challenges: a poor track record of space system acquisition; inadequate funding; a lack of focus on developing and managing space personnel; appropriate integration of National Guard and Reserve personnel; and insufficient warfighting attention on the space domain. These issues are framed by the greater operational challenge endangering overall U.S. military capability - our military, intelligence, and commercial space assets are all highly vulnerable to demonstrated and growing threats.

Our national response to this challenge must include two priority objectives: First, the entire national security space community must transition from viewing space as a sanctuary to space as a warfighting domain; and second, the current cadre of space operators must transition from providing support for warfighters inside the atmosphere to also fighting in, from and through space as warfighters themselves. To do this, they must be organized, trained, and equipped specifically for this new purpose. It is one thing to build and operate a support system as a service provider, and quite another to engage as a formidable, effective combatant. [Read more: Deptula/Forbes/5May2019]

Western Allies Need More Eyes on the World. Every challenge the U.S. faces today - the rise of China, a resurgent Russia, the North Korean nuclear weapons program, Iranian adventurism throughout the Middle East, cyberthreats and many more - all have one thing in common: the need for high-grade, accurate intelligence.

And as any intelligence expert will tell you, an accurate picture is not a sweeping oil painting, it is a mosaic. You build up that picture one small stone at a time until you can step back from what you have developed and have a full view of actionable intelligence. To do this in the fastest possible time, you need as many allies, partners and friends contributing stones as possible. No individual nation is as smart as all working together: Intelligence-sharing is the key to creating true security.

Today one of the most effective collaborations globally is the so-called Five Eyes agreement to fully share intelligence between the U.S., the U.K., Canada, Australia and New Zealand. The founding agreements were initiated in the immediate post-World War II period. Again and again, Five Eyes has proven its worth, saving countless lives and helping win the Cold War. It maintained secrets so well that its very existence wasn't known by the public until the mid-2000s. [Read more: Stavridis/Bloomberg/5May2019]


---
Section IV - Obituaries, Jobs, Research Assistance
Ed Kane, CIA Operations Officer and Chief of the Africa Division
Edward Robert Michael Kane, 89, CIA Operations Officer and Chief of the Africa Division, died 14 April 2019 of complications following a stroke. Ed was born in Massachusetts, was valedictorian of his Rockland High School class, and was awarded a full scholarship to Harvard College, from which he graduated cum laude in 1951. From 1951-1952, Ed was the first Fulbright scholar at the law school of the University of Istanbul. He used that year to achieve fluency in Turkish and was increasingly drawn to a life of public service.
During the spring of 1951, Kane told a Harvard Crimson reporter, CIA recruiters came on the Harvard campus and made all sorts of interviews. His class had escaped service in the second world war and had a little bit of a guilt complex. When Uncle Sam came and pointed his finger, some of them said yes. Kane, who went on to be officer in command in Dakar, Algiers and Lisbon, says he took the job out of a commitment to civic duty. An added perk was the starting $33,000 salary, "more money than I ever could have imagined."
In 1952 he began his career as a CIA officer serving in Ankara, Cairo, Baghdad, Tripoli, Dakar, Algiers, and Lisbon. In Washington he became Chief of the Africa Division. He retired in 1982 as a member of the Senior Intelligence Service.
Of the posts across North Africa and the Middle East, Kane's wife says, "We weren't living your typical suburban life."
"They were difficult posts and we were in unsettled times," she adds. "We went through several war periods and sudden evacuations."
Kane was in Tripoli, Lybia in 1967 during the Six Days War.
"On the fifth of June, the Israeli attack started and we were evacuated to a U.S. Air for base," he says. On June 6th, Arab mobs rose throughout the Middle East, and in Tripoli they began knifing Americans in the streets. All non-essential personnel were required to evacuate. "On the seventh of June, my family got on a plane and boarded for Rome. My happiest moment was seeing them on this plane."
In Tripoli, his friendship with an Egyptian senior official in the Islam Brotherhood, a fundamentalist organization, came in handy. Kane's family had a "much beloved Irish setter dog," and when they were evacuated, entrusted the dog to the official. Kane says he left the safety of the base under the pretense of appraising the situation in the city. "I had another motive--I drove back in to see the dog."
During the early eighties, Kane determined "the learning curve had flattened out" and retired from the CIA at the age of 52.
Ed returned to Harvard to take the Advanced Management course at the Harvard Business School and then established his own international consulting office in Lisbon. From 1983-1993 he was president of the American Club of Lisbon. Shortly before he left Portugal he was honored in a ceremony at the Presidential Palace by then-President Mario Soares, who named him a Knight Commander in the Order of Prince Henry the Navigator.
In late 1993, Ed returned to Washington where, from 1994 to 1998, he was a senior associate in the African Studies Program at the Center for Strategic and International Studies (CSIS). As a member of the Cosmos Club, he was active in their International Affairs Committee and in 2007 he was elected to the Board of Management. He was also a member of the Washington Institute for Foreign Affairs (WIFA) and enjoyed teaching English to immigrants at the Washington English Center (formerly Language ETC). He spoke Turkish, Arabic, French, and Portuguese.
Ed is survived by Phyllis Jackson Kane, his wife of 66 years; by a son and daughter, and other family. A memorial gathering will be held on June 15.
Bob Lacy, Senior DIA Intelligence Officer
Robert Wagner Lacy Jr, Lt Col USAF(Ret), 88, a Senior DIA Intelligence Officer, died 30 April 2019 in Warrenton, Virginia.
Bob attended the University of Oregon and entered the USAF during his senior year. An Air Traffic Controller in California, he was then stationed in Greenland, NWT, Spain, Oklahoma City, Alaska, and Colorado Springs (NORAD) in early-warning missile defense. He served as a wartime space surveillance operations commander in Ko Kha, Thailand, then in the Pentagon in satellite intelligence and missile defense. Upon his retirement from active duty, he served with the Defense Intelligence Agency in various senior intelligence posts until his retirement after 42 years with the Department of Defense.
Awards include Defense Meritorious Service with Oak Leaf Cluster; Defense Intelligence Directors Award; National Intelligence Achievement Medal; and the Joint Services Commendation and Meritorious Service Medals.
Bob and his wife, Barbara, traveled extensively during his military career, and his lifelong interests included golf, being involved with his church and spending time with his family and grandchildren. His dry humorous wit was fueled by a lifetime of experiences, a constant study of history and philosophy, and his optimistic outlook on life.
He is survived by his wife of 65 years, Barbara J. Lacy (Snyder), and by his two sons and a daughter, and other family.
A memorial service will be held on Saturday, 11 May 2019 at Liberty United Methodist Church, 10513 Old Marsh Road, Bealton, VA with viewing/family reception at 1 p.m.; service at 2 p.m. Burial in the immediate future Arlington National Cemetery.
Christopher Macaluso, Special Agent, Naval Intelligence Officer
Christopher Macaluso, a Special Agent and Naval Intelligence Officer, died 5 April 2019. SA Macaluso spent his life serving his country. He was an enlisted member of the U.S. Marine Corps as well as an officer in the U.S. Navy Reserve. In 1983, he graduated from Marine Corps Recruit Depot, Parris Island, SC. He received an honorable discharge from the Corps in 1989. In 1999, he attended Direct Commission Officer School in Pensacola, FL having received an appointment as a Naval Intelligence Officer in the U.S. Navy Reserve. Most recently in his military career, he served as Division Officer for the Foreign Materiel Exploitation Department at the Office of Naval Intelligence - National Maritime Intelligence Center. He medically retired from the Navy in 2018 at the rank of Lieutenant Commander.
Macaluso also served for over ten years as a Vermont State Police Trooper. He was an instructor at the Vermont State Police Academy. Many of the Trooper candidates he trained and mentored kept in touch with him long after he left VSP. He also considered it a distinct privilege to serve on the Vermont State Police Honor Guard.
In 2000 Macaluso accepted a position with NCIS and graduated from the Federal Law Enforcement Training Center in Glynco, GA. While assigned to the Norfolk Field Office, he was ordered to the Pentagon to perform investigative support after the terrorist attacks on 11 September 2001. Shortly thereafter, he became the first Staff Counterintelligence Officer to the newly established U.S. Fleet Forces Command in Norfolk, VA.
Macaluso supported the Defense Foreign Liaison Office and served as the Assistant Personal Security Advisor to the Chief of Naval Operations - the 35th Commandant of the Marine Corps Gen. James Amos.
SA Macaluso's assignments also included the Office of Strategic Support and the Office of the Inspector General, as well as Combating Terrorism Directorate and Counterintelligence Investigations Division at NCIS Headquarters. He medically retired from NCIS in 2016.
Macaluso is survived by his wife of 22 years, Lisa, a son and a daughter, and other family.
John O'Shaughnessy, CIA Officer
John D. O'Shaughnessy, 79, a Career CIA Officer, died 3 May 2019 in Chambersburg, PA.
John was employed at the Central Intelligence Agency for 33 years, serving overseas. After retirement, he worked for three years on the Surveys and Investigations Committee of the House of Representatives.
He is survived by his wife, Ellen and a son.
A Memorial Mass will be offered on Thursday, 9 May 2019, at 11 a.m. at Corpus Christi Catholic Church, 320 Philadelphia Ave., Chambersburg, PA.
Phil True, CIA Analyst and Manager
Philip A. True, 93, CIA Analyst and Manager, died 6 April 2019 in Glen Allen, Virginia.
A native of Michigan, Phil served in the Army Air Forces in WWII as a B-29 navigator in the Pacific. He served in the US Air Force Reserves. Mr. True had degrees in history and geography from Western Michigan University and the University of Chicago. From 1951-97, Phil served as analyst, manager, and instructor in the Central Intelligence Agency and was the recipient of the Career Intelligence Medal upon retirement. For many years he was an adjunct faculty member at the Sino-Soviet Institute at The George Washington University and a lecturer at the Dept. of State's Foreign Service Institute.
In retirement he organized courses and gave lectures at Osher Lifelong Learning Institutes associated with George Mason University and the University of Richmond and at a variety of other venues until well into his nineties. Mr. True's many articles on intelligence, national security, humor, and faith were published in several major newspapers and in other outlets. He also published articles in professional journals on Geography and on China.
From 1951-2009, he and Mrs. True were active volunteers and leaders in a number of community organizations and boards in northern Virginia. Phil participated in Virginia War Memorial programs and for many years moderated a current events group at the Crossridge retirement community. His many interests included current events, history, gardening, and taking weather observations. His upbeat personality sprinkled with humor, as well as his encouragement of younger people in their educational and vocational pursuits, is a lasting tribute to his life.
Survivors include his children: Thomas D. True, David P. True, Claudia K. True, and other family.
A memorial service and celebration of his life will take place at 11 a.m. on 8 June 2019 at Duncan Memorial Methodist church in Ashland, VA. Please feel free to wear your most colorful socks in memory of our dad.
---
Industrial Security Support Subject Matter Expert - Counterintelligence & Security Directorate, OUSD(I)
Redhorse Corporation is seeking an Industrial Security Support Subject Matter Expert (SME) II to support the Counterintelligence & Security Directorate within the Office of the Under Secretary of Defense for Intelligence (OUSD(I)).
The position is compatible with skills and experience of 1811s, 18XX series, 132s, and 080s.
Primary Duties and Responsibilities for the Industrial Security Support SME II include:
Supporting the development, review, and coordination of all policy issuances for industrial security.
Supporting the review of industrial security letters concerning national level industrial security related issues.
Supporting the development, review, and coordination of industrial security related memorandum for the USD(I).
Participating in sessions unique to the cleared defense industrial base such as the National Industrial Security Program Policy Advisory Committee (NISPPAC).
Supporting the review, analysis, and development of the OUSD(I) recommendations on proposed transactions submitted to the Committee on Foreign Investment in the United States (CFIUS), on an as needed basis and upon the request of the customer
Minimum Basic Requirements for Skills, Experience, and Credentials include:
Must have an active Department of Defense (DoD) Top Secret (TS) clearance with Sensitive Compartmented Information (SCI) eligibility.
Bachelor's degree from in an accredited university.
Minimum of 4 years of demonstrated knowledge of DoD Intelligence Community, and national level industrial security policies and procedures.
Demonstrated 3 years of policy or operational experience and experience as a staff action officer within the DoD IC, OSD, and/or a Military Component.
Knowledge of national level industrial security related issues impacting DoD, non-DoD, and the defense industrial base and demonstrated experience in providing recommendations to resolve the issues based on policy.
Demonstrated expertise in policy development; drafting, formatting, tracking, staffing, reviewing and reconciling inputs to DoD Directive(s), Instruction(s), Manual(s) and other publications; as well as reviewing other policy documents for industrial security equities.
Capable of providing support for key working groups such as the National Industrial Security Policy Program Advisory Committee and Defense Industrial Base Cyber Security Program.
Capable of developing, updating, and coordinating policy and developing action memos, congressional responses, briefings, background research, oversight visits, and participate in inter and intra agency meetings.
The work environment for this position requires an individual to be able to:
Work sitting or standing at a desk or conference table for extended periods of time with the ability to shift positions while working: sit, stand, pace, adjust positioning in any of those without issue
Walk in the office to collaborate with co-workers, attend meetings or retrieve documents from printer
Must be able to lift and carry up to 10 lbs.
Redhorse Corporation shall, in its discretion, modify or adjust the position to meet Redhorse's changing needs.
This job description is not a contract and may be adjusted as deemed appropriate in Redhorse's sole discretion.
EOE/M/F/Vet/Disabled
Any questions or guidance for the application process, please contact Robert McFadden, 703-692-3747, or mcfadden.robert.ctr@mail.mil.
FireEye Has Two Positions in Reston, Virginia
Job Title:

Company:

Experience:

3 to 20 years

Salary:

Full Time

Job Location:

Reston, VA

Data Scientist Reston, VA Full time Company Description FireEye is the intelligence led security company. Working as a seamless, scalable extension of customer security operations, FireEye offers a single platform that blends innovative security technologies, nation state grade threat intelligence, and world renowned Mandia...

---

Job Title:

Company:

Experience:

5 to 20 years

Salary:

Full Time

Job Location:

Reston, VA

Product Manager Reston, VA Full time Company Description FireEye is the leader in intelligence led security as a service. Working as a seamless, scalable extension of customer security operations, FireEye offers a single platform that blends innovative security technologies, nation state grade threat intelligence, and world...
CAVEAT: AFIO does not "vet" or endorse research inquiries, career announcements, or job offers. Reasonable-sounding inquiries and career offerings are published as a service to our members, and for researchers, educators, and subscribers. You are urged to exercise your usual caution and good judgment when responding, and should verify the source independently before deciding if you wish to supply a resume, career data, or personal information. Your participation in research aids the Intelligence Community and future officers.
Researcher Seeks Names of CIA Officers involved in Project Niños, 1957 to 1961, or those familiar with the Project.
I am a journalist from Barcelona working in a TV Documentary on Cold War in Spain. One of our focus is an intelligence operation that took place in Spain in the late 1950s with the name of Project Niños. See CIA's Studies in Intelligence article "Project Niños" by Lawrence E. Rogers [Winter 1963; sanitized and released September 1995].
It was an interrogation program in Madrid from 1957 to 1961 to exploit the USSR's mass repatriation of spanish refugees, that had exiled during Spanish Civil War. According to the report, several CIA specialized officers or agents were put to work on repatriates whose background indicated knowledge of Soviet missile and aircraft programs.
I believe it's complicated to find a former officer who was directly involved in this operation but I'm sure some AFIO members might have vital information in how intelligence agencies worked back then and the Missile Gap time.
I am writing to ask if AFIO members might help me make a shortlist of former agents or specialists with knowledge of those activities of 1957-61 to help our research or join the documentary as an authorized voice.
For those who respond I would happily give you more information about our project and the specifics of what kind of information we are looking for.
Those officers, researchers, historians, or writers who might have knowledge of the operation or the context where it took place, even though they were not directly involved, would also be helpful and I hope they will respond.
Replies to: Alex Solà at alex.sola@lavinia.tc or call +34 650402806.
Thinkers Wanted! Johns Hopkins Applied Physics Labs (APL) is recruiting participants for problem-solving & reasoning research. AFIO Members are asked to consider participating.
We're looking for highly motivated, inquisitive, open-minded individuals to solve challenging problems alone or in teams.
"Great minds often don't think alike—that's the power of crowdsourcing. CREATE tools will help analysts reason collaboratively and competitively—so that the strongest argument wins out." Steven Rieber, PhD, IARPA CREATE Program Manager
You can join the CREATE research study if you:
· Are 18 years or older
· Read and write English fluently
· Have reliable internet access and will accept cookies from the study website
Join CREATE! Be part of groundbreaking research to improve reasoning.
What will we learn from CREATE?
CREATE research studies will help us learn more about how people reason when solving complex problems, and how they communicate their reasoning to other people. We are particularly interested in how teams share and evaluate possible solutions, and how they collaborate to develop a common solution. Our findings will inform and shape the tools and processes that intelligence analysts use to develop and communicate their reasoning. Our goal is to help the Intelligence Community reason comprehensively and communicate clearly so
that they can, in turn, help our policymakers and government leaders make better decisions.
Although this research is focused on helping the Intelligence Community, the same insights can also help other professionals who solve hard problems from incomplete evidence.
Who is funding this research? The CREATE research studies are funded by the Office of the Director of National Intelligence, Intelligence Advanced Research Projects Activity.
Professor/Researcher Seeks Identification of Events Significantly Affected by Intelligence for "When Intelligence Made a Difference" AFIO Publication
AFIO is beginning a new educational project entitled "When Intelligence Made a Difference." We invite you to identify events involving any nation or organization when the outcome was affected significantly by intelligence.
We plan to publish edited submissions serially in our print-only member magazine Intelligencer: Journal of US Intelligence Studies.
If you are interested in contributing an article, please email peter.oleson@afio.com. Briefly state what event you have in mind, and include your bio. [AFIO will identify authors by name and current or former title only ― no multi-line biographies.] If your suggestion is a good fit for this project, we will respond asking for your comments on that event, not to exceed 1,500 words (excluding footnotes).
When you send your article and bio, please let us know if you have ever had prior employment or contract work within the US Intelligence Community -- and, to meet pre-publication review requirements, supply a copy of the official approval letter or email you received back, naming and clearing for publication the article you are sending us. Without this, we are unable to consider or include your article in the publication.
As with most nonprofit academic publications, contributors will not be paid, however AFIO will publish under broad, pro-educational Creative Commons copyright. Therefore, authors retain the right to use their articles anywhere else they wish, after its publication in Intelligencer.
Eight weeks after publication of your contribution in the print-only version of Intelligencer, the article will then appear on AFIO's website for general public/educational access. Since the time of 1) an article's acceptance, and 2) appearance in print, and then 3) inclusion online can run eighteen months to three years from start-to-finish, a title-author listing of all accepted forthcoming articles (but no summaries) will be included in a print edition of Intelligencer and online. So it is imperative authors be patient as these articles are released on this serialized basis, in our two or three journal issues per year. By submitting an article to us authors acknowledge and accept these provisions.
This project would make a good class assignment. Accepted articles would give students a publication credit in a recognized journal.
Again, if you wish to participate or explore more aspects of this project, email Peter Oleson at peter.oleson@afio.com.
---
AFIO EDUCATIONAL EVENTS IN COMING TWO MONTHS....
Wednesday, 8 May 2019, 1130 - Albuquerque, NM - AFIO New Mexico Chapter hears Sam Shaw on "Overview of Sound, methods of generation, and directional control."
Mr. Sam Shaw will present Part 2 on his Overview of Sound, methods of generation, and directional control at this AFIO New Mexico Chapter meeting.
Location of event: "The Egg & I" restaurant on Menaul just east of Louisiana, next door to Chili's, 6909 Menaul Boulevard Northeast, Albuquerque, NM 87110, (505) 888-3447
Fee to attend: Meeting is Free.
11:00 AM (Arrive, Order Lunch - available at separate cost), 11:30 AM (Call To Order), 1:00 PM (Adjourn)
Our meetings are normally open to present and former members of Federal, Military (uniformed and civilian), State and Local Agencies and selective others who support the Intelligence Community.
If you desire further information, please contact one of the following:
Sam Shaw - Phone: 505-379-3963 e-mail: President@afionm.org
Tom Dyble - Phone: 505-299-3242 e-mail: Vice-President@afionm.org
9-10 May 2019 - Washington DC and McLean VA - Register for AFIO 2019 Symposium
HIGHLIGHTS: Thursday, 9 May is Day One at the International Spy Museum's New L'Enfant Plaza location two days before they officially open. Buses will depart from the DoubleTree by Hilton, Tysons at 8 a.m. sharp to arrive at the International Spy Museum at 9 a.m. Featuring remarks by COL Christopher Costa USA (Ret.), Executive Director of the museum; and Dr. Vince Houghton, the museum's Curator and Historian. Other speakers Stephen K. Black, Director, Office of Intelligence and CI, DOE; David Ignatius, author and journalist; Peter Singer, author and futurist. Breakfast and lunch will be provided at the museum. Return trip back to hotel will be at 3 p.m.
Friday, 10 May is Day Two at the DoubleTree by Hilton, Tysons and features a full day of speakers and panels. The day starts with a welcome and orientation by James Hughes, AFIO President, former CIA and NSA, and M.E. Spike Bowman, AFIO Chairman, former Navy, NSA, FBI, ODNI, followed by a presentation by Robert Jackall, Professor Emeritus, Williams College. The morning panel is moderated by Robert S. Litt and covers "Intelligence and Democracy: Time to Rethink FISA and Intelligence Oversight." It features panelists Glenn Gerstell, John Rizzo, Suzanne Spaulding. Our luncheon keynote will be Chris Inglis, former Deputy Director, NSA. Amb. Ronald Neumann, President American Academy of Diplomacy, follows. Christopher Parker's afternoon panel on "Totalitarian States Use of Technology Against the U.S." features panelists Amb. Joseph DeTrani, Kevin McCarty, John Sano, and Toshi Yoshihara. Day Two also includes buffet breakfast and lunch. This second day will close with an evening cocktail reception and our "Spies in Black Ties" Banquet. Day Two Daytime program will begin at 9 a.m. (buffet breakfast and chapter workshop begin at 7 a.m.) Daytime program ends at 4:30 p.m. Cocktail reception and "Spies in Black Ties" Banquet from 6 to 9:30 p.m. featuring a presentation by John Bennett, former Director of CIA's National Clandestine Service.
Buses will transport attendees from the DoubleTree by Hilton, Tysons to the International Spy Museum and back. The second day of this event takes place at the DoubleTree by Hilton, Tysons, 1960 Chain Bridge Rd, McLean, VA 22102. To be ready for early departure by buses on Day One, it is recommended that attendees consider staying overnight starting Wednesday, 8 May. Reservations may be made online at this link or by calling (703) 893-2100. The special event room rate is $139/night and is available until 6 April 2019 or until all rooms are filled. You must reference our group code AAF. You may also locate rooms at this or other nearby Tysons/Vienna hotels using online services, e.g., Trivago, Expedia, Travelocity, or Orbitz.
Monday, 13 May 2019, 5:30 p.m. - New York, NY - AFIO NY Metro hosts Jeff McCausland, University Professor and CBS National Security Consultant
Dr. Jeff McCausland, a visiting professor of International Security Studies at Dickinson College (Carlisle, PA), former Dean of the Army War College. He is currently involved in a project for the National Nuclear Security Administration focused on nuclear weapons in South Asia and proliferation of weapons of mass destruction. He serves as a national security consultant for CBS radio and television. He routinely does analysis for CBS on issues such as Iraq, European security, arms control, or related questions of national security policy. His topic this evening will be: "Back to the Future: Battlefield Nuclear Weapons in South Asia."
Location: Society of Illustrators, 128 E 63rd St (between Park and Lexington), New York, NY 10065.
Timing: Registration starts at 5:30 pm, Speaker presentation starts at 6 pm. Fee: $50/person. Payment at the door only. Cash or check. Full dinner, cash bar.
RSVP: Strongly recommended that you RSVP to ensure space at event. Call or Email Chapter President Jerry Goodwin at afiometro@gmail.com or 646-717-3776.
15 May, 2019 (Wednesday), 11:30 a.m. - San Francisco, CA - The AFIO San Francisco Chapter hosts DEA Assistant Regional Director (ret) Bruce Goldberg on Illicit Drug Traffic Control and International Cooperation
Speaker: DEA Assistant Regional Director (ret) Bruce Goldberg
Topic: Mr. Goldberg will discuss how he and his team of agents collaborated with the Ecuadorian Special Police and Military to uncover and investigate the first ever narco-submarine.
Timing: 11:30 a.m. no-host cocktails; 12 noon meeting
Location: Basque Cultural Ceneter, 599 Railroad Ave, South San Francisco, CA
RSVP: Enter your registration here.
Thursday, 16 May 2019, 11:30 a.m. – Colorado Springs – The AFIO Rocky Mountain Chapter hosts Dr. Gail Nelson, discussing "Thinking in Time: Strategic Intelligence Parameters Today."
Synopsis: "Thinking in Time" encompasses the Strategic Intelligence Threats that plague nations across the geopolitical and ideological divide. The brief captures many major challenges by recommending classic Estimative Intelligence Methodologies in Annual Regional and Country Geopolitical Formats for regular review by senior national security staffs thus facilitating the demand for Special Estimates and Crisis Scenario Development during emerging crises. The absence of these finished intelligence products exponentially increases the liabilities of risk management and miscalculation exactly at a time when leaders demand accuracy in assessing adversary intentions in a complex world.
Gail Nelson, Ph.D. a veteran DOD Intelligence Officer, received his Political Science BA at California State College, Long Beach, in 1966 and completed doctoral work at the University of Colorado in 1979. His career assignments include US Army Europe, US Air Forces Europe, and US European Command specializing in Russian and East European Geopolitical Affairs. He later was appointed Senior Advisor to the Afghan Chief of Military Intelligence; and performed similar responsibilities in the Philippines and Iraq. His published monographs explore the Political Psychology of Nazi Genocide; Soviet Defense Decision Making; Warsaw Pact Crisis Management; and biographies on Security & Intelligence leaders. He was awarded the Meritorious Civilian Service Medal during the Cold War, the Distinguished Civilian Service Medal in 2001, and foreign advisory recognitions later.
For more information or to attend, contact steve13507@gmail.com.
25 May 2019, 11:30am - 2pm - Patrick AFB, FL - AFIO Florida Satellite Chapter hosts Col Mike McCalister USA(Ret) discussing "CENTCOM and SpecOps."
Colonel Mike McCalister, USA (ret.) served in the U.S. Army and the Army National Guard for over thirty years. He occupied a senior staff positon in CENTCOM in the special operations area. He has been an instructor at the university level and served in various command positions in the National Guard. He will address us on his experiences in CENTCOM and, with any luck, in the SpecOps area as he may be able to share.
Timing: 11:30 AM - 12:15 PM: Social Hour, greet old, new members and guests (limited cash bar – honor system); 12:15 PM: Sit-Down lunch
NOTE NEW Location: The Tides, 1001 N. Hwy A1A, Bldg #967, Patrick AFB, FL 32925
TO ATTEND: Prepaid reservations are required which must be received by 20 May 2019. To reserve, please contact the chapter treasurer (if you did not directly receive a form to register for the lunch). She can be reached at afiofsctreas@gmail.com.
For those with a registration form, complete it and send check and meal choice to: Chapter Treasurer Rhonda Rhoads, PO Box 410158, Melbourne, FL 32941.
Rhonda can also be reached at afiofsctreas@gmail.com, and at 321 626 -4465.
Paid, advance registration is required and none can be accepted after 20 May.
Please note new meeting venue at top of this announcement.
Menu Choices are: Parmesan-crusted chicken breast with cream corn chipotle sauce (C); Pulled BBQ pork plate with cole slaw and roasted potatoes. (P); Dessert is key lime pie with Chantilly cream.
Cost is $28/members, $30 non-members.
Wednesday 18 September 2019, 5:30 p.m. - New York, NY - AFIO NY Metro Chapter hosts Larry Loftis, on SOE Hero, Odette Sansom, in his book Code Name: Lise
Larry Loftis is the author of Code Name: Lise―The True Story of the Woman Who Became WWII's Most Highly Decorated Spy, the story of Odette Sansom (1912-1995), a Frenchwoman living in England, wife of an Englishman and mother of 3 daughters, who was recruited into Britain's Special Operations Executive (SOE) to conduct espionage in France during WW II with her commander, and yet-to-be second husband, Peter Churchill. Leaving her daughters in a convent school and with relatives, she joined the rigorous training program, becoming proficient with a wide range of weapons, learning the fine points of spycraft, and perfecting her new identity with the code name Lise. In France she proved herself fearless. Hunted by the Germans, in 1943, Odette and Peter were captured, imprisoned, and tortured. Loftis describes Odette's ordeal in grisly detail. Two lies saved her: She pretended that she and Peter were married (they would be after the war) and that Peter was related to Winston Churchill. In defeat, the Gestapo hoped to use her as a bargaining chip.
Location: Society of Illustrators, 128 E 63rd St (between Park and Lexington), New York, NY 10065.
Timing: Registration starts at 5:30 pm, Speaker presentation starts at 6 pm. Fee: $50/person. Payment at the door only. Cash or check. Full dinner, cash bar.
RSVP: Strongly recommended that you RSVP to ensure space at event. Call or Email Chapter President Jerry Goodwin at afiometro@gmail.com or 646-717-3776.
---
Other Upcoming Events from Advertisers, Corporate Sponsors, and Others
Wednesday, 8 May 2019, 7:30 to 8:45 pm - McLean, VA - The Future of the War on Terror ― ISIS and After by Ilan Berman at the Westminster Institute
Timing: Reception at 7 pm, program begins at 7:30.
Ilan Berman is Senior Vice President of the American Foreign Policy Council in Washington, DC. An expert on regional security in the Middle East, Central Asia, and Russia, he has consulted for both the CIA and the Defense Department, and provided assistance on foreign policy and national security issues to a range of governmental agencies.
Event location: Westminster Institute, 6729 Curran St, McLean, VA 22101
Fee: None
Register Here.
Thursday, 16 May 2019, 2 - 3pm - Washington, DC - "China and International Telecommunications Issues Facing the US" is topic at this Daniel Morgan Graduate School program
Michael O'Rielly, Commissioner, Federal Communications Commission, will discuss "China and International Telecommunications Issues Facing the US."
Michael O'Rielly was nominated for a seat on the Federal Communications Commission by President Barack Obama and was sworn into office in November 2013. In January 2015, he was confirmed and sworn into office for a second term, which extends until June 30, 2019.
Prior to joining the agency, Commissioner O'Rielly spent almost 20 years working in prominent Republican communication policy and leadership positions for the U.S. House of Representatives and the U.S. Senate.
Most recently, he served as a Policy Advisor in the Office of the Senate Republican Whip, led by U.S. Senator John Cornyn (R-TX).
Commissioner O'Rielly received his B.A. from the University of Rochester.
Event is being held at the Daniel Morgan Graduate School, 1620 L St NW, Suite 700, Washington, D.C. 20036
RSVP Required here.
Direct questions to Frank Fletcher, Director of Lectures & Seminars by email to, events@dmgs.org.
Please note that you must RSVP to attend this event.
Daniel Morgan Graduate School of National Security reserves the right to refuse entry.
16 May 2019, 6 pm - Washington, DC - "Night of Heroes Gala 2019" by the PENFED Foundation

The PENFED Foundation hosts their impressive annual "Night of Heroes Gala 2019" at the beautiful Mandarin Oriental, 330 Maryland Ave SW, Washington, DC 20024. This year marks the 15th annual gala honoring our unsung heroes ― military children. Each year, the PenFed Foundation raises more than $1.5 million for military heroes through this hallmark event. Last year's event sold out and raised $2.5 million! Do not miss your opportunity to support Military Heroes.
6 pm General Reception and Silent Auction; 7 pm Dinner Program; After Dinner - Dessert Reception. To learn more...or to register.
17 May 2019, Noon to 1:30pm - Washington, DC - The International Spy Museum Luncheon and Book Signing with Lynne Olson
A luncheon at the new International Spy Museum features Lynne Olson, historian, journalist, author of Madame Fourcade's Secret War. The sponsor/host of the luncheon is Museum board member, former Governor (Michigan) Jim and Janet Blanchard. Olson will share insights from her book, which is an account of Marie-Madeline Fourcade, the woman who headed the largest spy network in occupied France during World War II.
Location: International Spy Museum, 700 L'Enfant Plaza SW, Washington, DC 20024.
Fee: $90 per person.
To register, do so here.
Thursday, 23 May 2019, 9 - 10:30 am - Washington, DC - The Georgetown Center on National Security and the Law Breakfast to Celebrate Launch of the Foreign Intelligence Collection
You are invited to attend a breakfast to celebrate the launch of the Foreign Intelligence Collection.

Curated by Professor Laura K. Donohue and Jeremy McCabe, the Foreign Intelligence Collection contains:
• the legislative histories of all statutory changes to the Foreign Intelligence Surveillance Act (FISA);
• all publicly available opinions and orders issued by the Foreign Intelligence Surveillance Court (FISC) and Foreign Intelligence Surveillance Court of Review (FISCR);
• all FISA-related cases in non-specialized Article III courts;
• statutorily required and special reports on FISA and correspondence between FISC and Congress; and
• an annotated bibliography of select secondary sources related to FISA, FISC/FISCR, and FI law.
The fully-searchable website is designed to be a resource for the judiciary, clerks, legal advisors, amici, government attorneys, members of Congress and their staff, lawyers, scholars, journalists, students, companies, members of the public, and anyone with an interest in or need to understand the legal framework for U.S. foreign intelligence collection.
The panel discussion launching the website will include an overview of the site, a discussion of the materials, and information on the assigned Georgetown Identification (GID) numbers applied to facilitate use of the information.
Professor Laura K. Donohue, Professor of Law, Georgetown Law Center, Director, Center on National Security and the Law and Jeremy McCabe, Research Services Librarian, Georgetown Law Library
Carrie Cordero, Senior Fellow and General Counsel, Center for a New American Security, Adjunct Professor, Georgetown Law Center (moderator)
Event will be held at Georgetown University, McDonough 200. Light breakfast provided.
Please RSVP here or to nationalsecurity@law.georgetown.edu.
Qs? Contact nationalsecurity@law.georgetown.edu.
2 - 5 June 2019 - San Antonio, TX - GEOINT 2019
GEOINT 2019 is hosted and produced by the United States Geospatial Intelligence Foundation (USGIF), a non-profit, non-lobbying educational organization, the annual GEOINT Symposium is the nation's largest gathering of industry, academia, and government to include Defense, Intelligence and Homeland Security Communities as well as commercial, Fed/Civil, State and Local geospatial intelligence stakeholders.
The event annually attracts more than 4,000 attendees from all over the world, features more than 250 exhibiting organizations, offers 50 hours of training sessions, and countless opportunities to learn, exchange ideas, and network. The event is held at the Henry B. Gonzalez Convention Center in San Antonio, TX.
Need support for your request to attend? Download the GEOINT 2019 Justification Letter.
5 June 2019, 10 a.m. - 1:30 p.m. - Annapolis Junction, MD - Summer NCMF Cryptologic Program: The Tian'anmen Square Massacre of 4 June 1989 - A Day that Marked a Turning Point in Chinese History with Author Greg Nedved and Dr. Laura Kaplan Murray.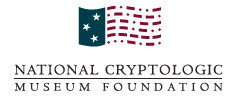 On the 30th Anniversary of this significant event in Chinese history, the National Cryptologic Museum Foundation (NCMF) invites you to come and learn about this tragedy from two NSA Center for Cryptologic History historians and experts on Chinese society. We are thrilled to have Mr. Greg Nedved and Dr. Laura Kaplan Murray with us as our special guest speakers. Lunch will follow the morning presentation, and a book sale will include a book by Mr. Nedved, Presidential Foreign Language Trivia. To view a 2-page program flyer of the event, access it here.
TIMING: 10 a.m-11:45 a.m.program followed by lunch noon-1 p.m.
LOCATION: CACI Inc., Maryland Conference Center, 2720 Technology Dr, Annapolis Junction, MD 20755
FEE: Registration Fee, inclusive of lunch, is $25 for members and guests.
REGISTER: Register online here or mail your check to NCMF, PO Box 1682, Ft. Meade, MD 20755.
Qs?: call the NCMF office at 301-688-5436
To learn more about the topic or speakers, as well as the presentation, do so here.
Monday, 10 - 12 June 2019, 8 am - 5 pm - Queens County, NY - IAFIE 15th Annual Conference Featuring John Miller, Deputy Commissioner of Intelligence & Counter-terrorism, NYPD.
The International Association for Intelligence Education (IAFIE) expects many excellent papers and panels at their upcoming annual conference in New York City. Several distinguished speakers will include John Miller, Deputy Commissioner of Intelligence and Counterterrorism, NYPD. Don't miss this great opportunity to network and get the latest developments in intelligence education.

Consider bringing any interested students to the conference. There is another wonderful student poster competition planned and your students' participation is welcomed!
Event location: St Johns University, Queens Campus, NY. Accommodations arranged with Courtyard New York Queens/Fresh Meadows, or Fairfield Inn & Suites NY Queens/Fresh Meadows. Shuttle services between both locations and the conference location will be available. The campus is conveniently situated halfway between Laguardia and JFK airports.
To register: do so at this link.
Qs?: Additional information available from Keith Cozine at tel 973-928-1154 or cozinek@stjohns.edu
Wednesday, 6 November 2019, 6 - 10:30 pm - Washington, DC - Michael Morell and Jill Singer, Co-Chairs, invite you to The Honorable William H. Webster Distinguished Service Award Dinner at the International Spy Museum
The William H. Webster Distinguished Service Award Dinner will take place at the new home of the International Spy Museum in L'Enfant Plaza. On this special evening, more than 500 attendees will gather to recognize the men and women who have served in the field of National Security with integrity and distinction.
Each year, The Honorable William H. Webster Distinguished Service Award is given to an individual who has embodied the values of our esteemed friend, mentor, and leader ― Judge William H. Webster. This year's honoree is someone known for his invaluable service and contributions to the Intelligence Community, someone that has worked from the ground up and has been both a provider and consumer of intelligence with more than 20 years of experience. It is with great pride that we announce the 2019 honoree is General Michael V. Hayden, former Director of the National Security Agency, Principal Deputy Director of National Intelligence, and Director of the Central Intelligence Agency.
AWARD DINNER CO-CHAIRS: Mr. Michael Morell, Senior Counselor, Beacon Global Strategies and Former Deputy Director and former Acting Director, Central Intelligence Agency; Ms. Jill Singer, Vice President, National Security, AT&T Public Sector & Wholesale; Former Chief Information Officer, National Reconnaissance Office.
Tickets range from $495 to $15,000. Explore your registration options here.
This event is closed to media.
Event location: The New International Spy Museum, 700 L'Enfant Plaza SW, Washington, DC 20024. Directions here.
---
Gift Suggestions:
AFIO's 788-page Guide to the Study of Intelligence. Peter C. Oleson, Editor, also makes a good gift. View authors and table of contents here.

Perfect for professors, students, those considering careers in intelligence, and current/former officers seeking to see what changes are taking place across a wide spectrum of intelligence disciplines. AFIO's Guide to the Study of Intelligence helps instructors teach about the large variety of subjects that make up the field of intelligence. This includes secondary school teachers of American History, Civics, or current events and undergraduate and graduate professors of History, Political Science, International Relations, Security Studies, and related topics, especially those with no or limited professional experience in the field. Even those who are former practitioners are likely to have only a limited knowledge of the very broad field of intelligence, as most spend their careers in one or two agencies at most and may have focused only on collection or analysis of intelligence or support to those activities.
For a printed, bound copy, it is $95 which includes Fedex shipping to a CONUS (US-based) address.
To order for shipment to a US-based CONUS address, use this online form,

To order multiple copies or for purchases going to AK, HI, other US territories, or other countries call our office at 703-790-0320 or send email to afio@afio.com to hear of shipment fees.

Order the Guide from the AFIO's store at this link.

The Guide is also available directly from Amazon at this link.
AFIO's Intelligence Community Mousepads are a great looking addition to your desk...or as a gift for others.
Made in USA. Click image for larger view.
These 2017 mousepads have full color seals of all 18 members of the US Intelligence Community on this 8" round, slick surface, nonskid, rubber-backed mouse pad with a darker navy background, brighter, updated seals. Also used, by some, as swanky coasters. Price still only $20.00 for 2 pads [includes shipping to US address. Foreign shipments - we will contact you with quote.] Order MOUSEPADS here.
Disclaimers and Removal Instructions
Weekly Intelligence Notes (WINs) are commentaries on Intelligence and related national security matters, based on open media sources, selected, interpreted, edited and produced for non-profit educational uses by members and WIN subscribers.
REMOVAL INSTRUCTIONS: We do not wish to add clutter to inboxes. To discontinue receiving the WINs:
a) IF YOU ARE A MEMBER - click here: UNSUBSCRIBE and supply your full name and email address where you receive the WINs. Click SEND, you will be removed from list. If this link doesn't open a blank email, create one on your own and send to afio@afio.com with the words: REMOVE FROM WINs as the subject, and provide your full name and email address where you are currently receiving them.
b) IF YOU ARE NOT A MEMBER, and you received this message, someone forwarded this newsletter to you [contrary to AFIO policies]. Forward to afio@afio.com the entire WIN or message you received and we will remove the sender from our membership and distribution lists. The problem will be solved for both of us.
CONTENTS of this WIN [HTML version recipients - Click title to jump to story or section, Click Article Title to return to Contents. This feature does not work for Plaintext Edition or for some AOL recipients]. If you wish to change to HTML format, let us know at afio@afio.com. The HTML feature also does not work for those who access their e-mail using web mail...however NON-HTML recipients may view the latest edition each week in HTML at this link: https://www.afio.com/pages/ currentwin.htm
---
WINs are protected by copyright laws and intellectual property laws, and may not be reproduced or re-sent without specific permission from the Producer. Opinions expressed in the WINs are solely those of the editor's or author's listed with each article. AFIO Members Support the AFIO Mission - sponsor new members! CHECK THE AFIO WEBSITE at www.afio.com for back issues of the WINs, information about AFIO, conference agenda and registrations materials, and membership applications and much more!
(c) 2000, 2012, 2013, 2014, 2015, 2016, 2017, 2018, 2019. AFIO, 7600 Leesburg Pike, Suite 470 East, Falls Church, VA 22043-2004. Voice: (703) 790-0320; Fax: (703) 991-1278; Email: afio@afio.com
---
About AFIO | Membership Renewal | Change of Address | Upcoming Events | Chapter Locations | Corporate/Institutional Memberships | Careers in Intelligence Booklet | Guide to the Study of Intelligence | Intelligencer Journal | Weekly Intelligence Notes | To Make A Donation | AFIO Store | Member-Only Section | Code of Ethics | Home Page
---