---
CONTENTS
Section I - INTELLIGENCE HIGHLIGHTS
Section II - CONTEXT & PRECEDENCE
Section IV - Obituaries, Jobs, Research Assistance
Other Upcoming Events from Advertisers, Corporate Sponsors, and Others
For Additional AFIO and other Events two+ months or more... Calendar of Events

WIN CREDITS FOR THIS ISSUE: The WIN editors thank the following special contributors: rsy, ec, po, pj, mh, km, gh, mk, rd, fm, kc, jm, mr, jg, th, ed, and fwr. They have contributed one or more stories used in this issue.

The WIN editors attempt to include a wide range of articles and commentary in the Weekly Notes to inform and educate our readers. However, the views expressed in the articles are purely those of the authors, and in no way reflect support or endorsement from the WIN editors or the AFIO officers and staff. We welcome comments from the WIN readers on any and all articles and commentary.

CAVEATS: IMPORTANT: AFIO does not "vet" or endorse research inquiries, career announcements, or job offers. Reasonable-sounding inquiries and career offerings are published as a service to our members, and for researchers, educators, and subscribers. You are urged to exercise your usual caution and good judgment when responding, and should verify the source independently before supplying any resume, career data, or personal information.]
If you are having difficulties with the links or viewing this newsletter when it arrives by email, members may view the latest edition each week at this link. You will need your LOGIN NAME and your PASSWORD.

---

Gifts appropriate for intelligence officers, colleagues, recruitments, agents, advisors, and family.

The AFIO Store has following new items ready for quick shipment:

NEW: Long and Short-Sleeved Shirts with embroidered AFIO Logo and New Mugs with color-glazed permanent logo

Show your support for AFIO with our new Polo Shirts. Be the first to buy these new, high quality, subtle heathered grey shirts of shrink and wrinkle resistant fine cotton with a soft yet substantial feel. They feature a detailed embroidered AFIO seal. Get a shirt for yourself and consider as gifts for colleagues, family, and friends. Only $45 each including shipping.
Sizes of (M) men or (W) women shirts; Small, Medium, Large, XL, XXL, and XXXL. At this time all orders will arrive as Short Sleeve shirts.
You may pay by check or credit card. Complete your order online here or mail an order along with payment to: AFIO, 7600 Leesburg Pike, Ste 470 East, Falls Church, VA 22043-2004. Phone orders at 703-790-0320.
If interested in other shirt colors or sleeve lengths, contact Annette at: annettej@afio.com.

---

NEW: Mug with color glazed logo. Made in America. (We left out all that lead-based glaze and hidden toxins in those mugs made in China being sold by other organizations). Also sturdy enough to sit on desk to hold pens, cards, paperclips, and candy.

This handsome large, heavy USA-made ceramic mug is dishwasher-safe with a glazed seal. $35 per mug includes shipping. Order this and other store items online here.

---

---

---

2019 CAE Virtual Career Fair
This year, the Centers of Academic Excellence (CAE) in Cybersecurity is hosting the third annual CAE Virtual Career Fair (VCF) 27 September 2019...

Read More

---

Call for Papers
Legally Immoral Activity?
Testing the Limits of Intelligence Collection
for conference to be held 11-12 February 2020
at The Citadel, Charleston, SC

Paper deadline is 15 October 2019

Are there limits to intelligence collection in support of national security? Where, if at all, does a free and open society provide the limits of surveillance? Civil liberties are a founding tenet of democracy, but at what cost? How does a country balance collective security with individual rights? Recently, a Federal Court ordered Apple to help the FBI unlock the cellphone of a terrorist, but company officials would oppose that order, citing concerns over the privacy rights of all Americans.
This 2-day inter-disciplinary conference will examine the legal, ethical, social, economic, historical and political aspects of the United States government's ability to protect its citizens in an era that warfare has no societal or personal boundaries.

Call for paper presentations, workshops/interactive sessions, and posters/exhibits are welcome.

The conference will be held 11-12 February 2020 on the campus of
The Citadel in Charleston, SC.
Deadline for proposals and abstracts must be received by 15 October 2019.
Inquires and Submissions should be sent to
Dr. Jan Goldman, Department of Intelligence and Security Studies
Email: jgoldma1@citadel.edu

---
---
Heading to London this August? Do not miss these spy tours...

London's in-depth spy tour provider, THE INTELLIGENCE TRAIL, is offering AFIO members a 10% discount on tours booked in August 2019 for tours in that month and beyond (subject to availability), to help celebrate the tenth anniversary of 'missions' on the streets of London.
Brian Gray, Founder and Guide, wrote: "Ever since launching in August 2009, the 'Trail has quickly attracted intelligence, security, military and diplomatic professionals from around the world who value an immersive appreciation of British intelligence affairs past and present on the London streets. What better way to celebrate this special month than by making it even more attractive for seasoned professionals such as AFIO members to take a tour when over here."
In addition to 2019 commemorating ten years of London tours, it has also seen the launch of a new content-rich spy tour in the Scottish capital, Edinburgh — the only one of its kind. The AFIO discount is available on that tour too.
The special offer expires 31 August 2019 so to take advantage of the discount, quote "AFIOAugust10" when corresponding with Brian. Make your booking no later than 31st August 2019 and the discount will be applied from the standard quoted prices shown on the 'Trail website https://intelligencetrail.com
---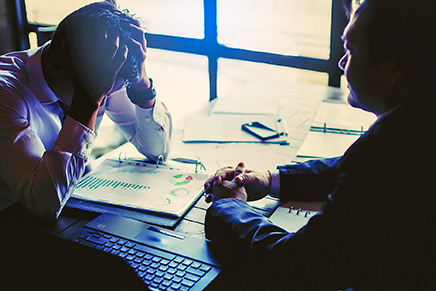 Why Federal Employees Need Professional Liability Insurance
Sponsored By: Starr Wright USA   March 13, 2018
Imagine being accused of misconduct while on the job, then draining your bank account — or even depleting your retirement savings — defending yourself against the claim. While no federal employee likes to think it could happen to them, the scenario is all too common: Whether through an Equal Employment Opportunity (EEO) complaint, an accusation of misuse of government funds, or litigation in the form of a civil or criminal lawsuit, federal employees are often targeted by allegations, complaints and investigations. Contrary to popular belief, in some cases the Department of Justice may choose not to provide defense, leaving employees to protect their careers, reputations and finances on their own. Even in cases of baseless claims, legal fees, damages and other costs may run into the hundreds of thousands or even millions of dollars, placing employees' — and their families' — financial security at risk. In a litigious climate defined by uncertainty and shrinking budgets, federal employees at all levels face catastrophic risk, due to liabilities that may arise while on the job. Fortunately, federal employees can protect themselves and preemptively mitigate this risk through Federal Employee Professional Liability Insurance.
Article continues here in Federal Times.
---
— For your October calendar —
RUSSIAN PENETRATION OF U.S. ASSETS
2019 NCMF Membership Meeting
and Symposium on Crptologic History
Wednesday, 16 October 2019, 9 a.m. - 3 p.m. - Laurel, MD - NCMF 2019 Membership Meeting

The 2019 NCMF General Membership Meeting & Annual Symposium will be held from 9am to 3pm on 16 October 2019 at the JHU/APL Kossiakoff Center, 11100 John Hopkins Rd, Laurel, MD 20723-6099. See here for a snapshot of the program and stay tuned for more details. Registration is open now.
SYMPOSIUM SNAPSHOT: RUSSIAN PENETRATION OF U.S. ASSETS
Thursday-Friday, 17 - 18 October 2019 - Laurel, MD - 2019 Symposium on Cryptologic History - The National Security Agency/Central Security Service (NSA/CSS) and the National Cryptologic Museum Foundation
The National Security Agency/Central Security Service (NSA/CSS) and the National Cryptologic Museum Foundation Symposium will be held on October 17-18, 2019 at the Johns Hopkins Applied Physics Laboratory's Kossiakoff Center in Laurel, MD. The theme of the 2019 Symposium is "From Discovery to Discourse." From Discovery to Discourse — THEME & PROGRAM INFO.
---
---
Just Released and Forthcoming Books of the Week
Hunting the Caliphate: America's War on ISIS and the Dawn of the Strike Cell
by Dana J. H. Pittard and Wes J. Bryant
(Post Hill Press, Aug 2019)
In the summer of 2014, three years after America's full troop withdrawal from the Iraq War, President Obama authorized a small task force to push back into Baghdad. Their mission: Protect the Iraqi capital and U.S. embassy from a rapidly emerging terrorist threat. 

A plague of brutality, that would come to be known as ISIS, had created a foothold in northwest Iraq and northeast Syria. It had declared itself a Caliphate—an independent nation-state administered by an extreme and cruel form of Islamic law—and was spreading like a newly evolved virus. Soon, a massive and devastating U.S. military response had unfolded.

Hear the ground truth on the senior military and political interactions that shaped America's war against ISIS, a war unprecedented in both methodology and application of modern military tech. Enter the world of the Strike Cell, secretive operations centers where America's enemies are hunted and killed day and night. This is the realm of the Special Operations JTAC, American warfighters with the highest enemy kill counts on the battlefield.

Book may be ordered here.
---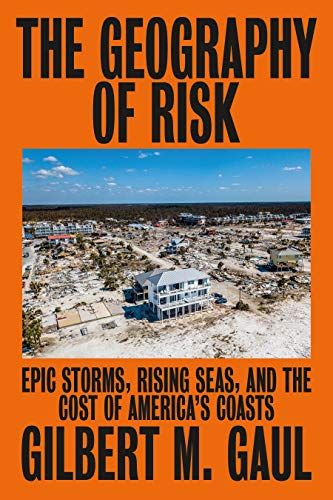 The Geography of Risk: Epic Storms, Rising Seas, and the Cost of America's Coasts
by Gilbert M. Gaul
(Sarah Crichton Books, Sep 2019)
The author outlines the clash between economic interests and nature, the heated politics of regulators and developers, and the impending catastrophe as seawaters rise and homes, towns, cities and crucial national security infrastructure go under the waves.
Five of the most expensive hurricanes in history have made landfall since 2005: Katrina ($160 billion), Ike ($40 billion), Sandy ($72 billion), Harvey ($125 billion), and Maria ($90 billion). With more property than ever in harm's way, and the planet and oceans warming dangerously, it won't be long before we see a $250 billion hurricane. Why? Because Americans have built $3 trillion worth of property in some of the riskiest places on earth: barrier islands and coastal floodplains. And they have been encouraged to do so by a confounding array of federal subsidies, tax breaks, low-interest loans, grants, and government flood insurance that shift the risk of fancy beachside homes for the rich from private investors to public taxpayers, radically distorting common notions of risk.
These federal incentives have resulted in one of the worst planning failures in American history, and the costs to taxpayers are reaching unsustainable levels. We have become responsible for a shocking array of coastal amenities: new roads, bridges, buildings, streetlights, tennis courts, marinas, gazebos, and even spoiled food after hurricanes.
Book may be ordered here.
---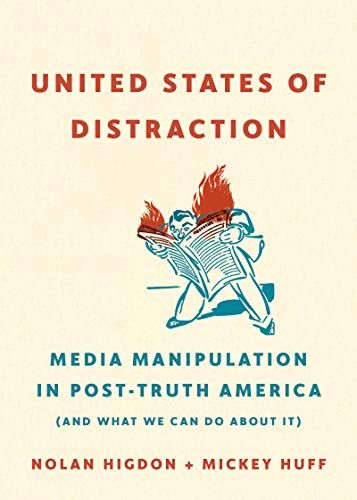 United States of Distraction: Media Manipulation in Post-Truth America (And What We Can Do About It)
by Mickey Huff and Nolan Higdon
(City Lights Publishers, Aug 2019)
The role of news media in a free society is to investigate, inform, and provide a crucial check on political power. But does it do any of these things?
The authors "challenge our hegemon-media's ideological mind control and the occupation of human thought. Huff and Higdon correctly call for mass critical resistance through truth telling by free minds."—Peter Phillips, author of Giants: The Global Power Elite.
Book may be ordered here.
---
---
---
Section I - INTELLIGENCE HIGHLIGHTS

NSA Launches Cybersecurity Arm To Defend The U.S. From Foreign Adversaries. The National Security Agency (NSA) has announced its intention to create a cybersecurity directorate this fall in a bid to defend the U.S. against foreign adversaries. It comes at a time of increasing election interference by foreign nations such as Russia as part of an ongoing strategy to destabilize the West.

According to the Wall Street Journal, the move forms part of a wider effort to more closely align the agency's offensive and defensive operations. The NSA said via Twitter: "Start spreading the news, #NSA is operationalizing intelligence to secure the country."

It is expected the NSA's cybersecurity directorate, which will become operational on October 1, will be headed up by Anne Neuberger who already has a lead role at the U.S. intelligence agency.

The latest move by the NSA coincides with a broader fusion of the intelligence agency's offensive and defensive portfolios, the Wall Street Journal said. This has been taking place for several years and expanded under U.S. Cyber Command and NSA chief General Paul Nakasone. [Read more: O'Flaherty/Forbes/24July2019]

Canadian Board Rules Elena Crenna Wasn't a Russian Sex Spy, But Orders Her Deported Anyway. The federal government has issued a deportation order against an Ottawa woman it alleged worked as a Russian "sex spy" in the 1990s, ruling she's inadmissible to Canada on security grounds.

Following hearings in Montreal in December, the immigration appeal division of the Immigration and Refugee Board of Canada issued its decision in late June. It found Elena Crenna, 57, engaged in "acts of espionage contrary to Canada's interest" and is to be deported.

Crenna, a Russian-born American citizen who's been living with her Canadian husband in Ottawa since 2013, said her initial reaction to the ruling was to laugh at how unreasonable it seemed.

"But then the shock set in," Crenna said on Monday. [Read more: Feith/MontrealGazette/29July2019]

Sudan Army Ruler Renames Feared Spy Agency. Sudan's feared spy agency, the National Intelligence and Security Service, which used deadly force against pro-democracy protesters, has been renamed by the country's army ruler, the agency's chief said Monday.

The agency, widely known as NISS, launched a sweeping crackdown on street protests which erupted in December against now ousted leader Omar al-Bashir.

NISS, a key tool of Bashir to repress dissent, will now be called General Intelligence Service (GIS), its chief Lieutenant General Abu Baker Mustafa said in a statement. [Read more: NTV/30July2019]

Ukrainian President Appoints Deputy Head of Foreign Intelligence Service. Ukrainian President Volodymyr Zelensky has appointed Kateryna Sliadneva as deputy chairman of the Foreign Intelligence Service.

The relevant decree was published on the website of the head of state.

"To appoint Kateryna Sliadneva as deputy chairman of the Foreign Intelligence Service of Ukraine," the document says.

As reported, on June 11, Ukrainian President Volodymyr Zelensky appointed Vladyslav Bukharev as head of the Foreign Intelligence Service. [Ukrinform/25July2019]

UK Hosts Five Eyes Intelligence Summit. UK Home Secretary, Priti Patel, is hosting a two-day summit in London of the Five Eyes intelligence alliance comprising Australia, Canada, New Zealand, the US and the UK.

The countries will discuss key security concerns from emerging threats, cybersecurity, encryption and the 'illegitimate' use of the internet.

The summit will see the Patel say: "Protecting the public from emerging threats needs continued and closer cooperation between international allies"

Patel said: "This is an exciting moment for the UK as we look to respond to a challenging and rapidly changing global environment, strengthening our influence on the world stage to promote our prosperity and security. [Read more: Lye/ArmyTechnology/29July2019]

Law Changes Provide for a Civilian to Head Bulgaria's Military Intelligence. Bulgaria's Parliament adopted on July 26 at second reading the amendments to the Military Intelligence Act that provide for either a civilian or a military officer to hold the post of head of Military Intelligence, reports BNT.

The draft law provided for the director of the Military Information Service, the oldest Bulgarian intelligence service, to be a civilian person. At first reading, the government was sharply criticized for tailoring the law to benefit a particular person. President Rumen Radev, who belives that the military intelligence chief must necessarily be military and have the necessary expertise, experience and professional training, was also against the decision.

Before the changes, the law required that the person in this post should have military service and a senior rank. [Novinite/27July2019]


---
Section II - CONTEXT & PRECEDENCE

Public Attitudes on US Intelligence. Since before his inauguration, President Trump vigorously rejected the judgments of the US intelligence community (IC) on Russia's interference in the 2016 elections and repeatedly attacked these agencies and their former leaders. In 2018, the president accused the IC of spying on his 2016 campaign. The president's supporters labeled the IC as an anti-democratic "deep state" hostile to the administration. Despite this unprecedented antagonism from the president, most Americans, including Republicans, continued to express confidence in the IC. Indeed, survey results from summer 2018 show a slight improvement from 2017 in public views of the IC's effectiveness. While these results will likely reassure IC leaders, they should pay close attention to wide variations that emerge among generational groups, particularly among younger Americans whose attitudes may be malleable but are shaped by formative experiences. Americans in the youngest generational cohort analyzed here (Millennials) are less likely to see the IC as playing a vital role in warning against foreign threats and less likely to say the IC is effective in preventing terrorist attacks.

Key Takeaways from the 2018 Survey: [Read more: ChicagoCouncilonGlobalAffairs/8July2019] Also see Lawfare Blog Post on this topic.

The 'Red Spy Queen' Who Shocked America-and the Soviets. Soviet spies called her "umnitsa," or clever girl. The FBI called her "Gregory" and the Bureau's early cables described her as "he." The tabloids, when they got a hold of her story, called her the Red Spy Queen, and for a time during the Communist witch hunts of the 1940s and '50s, no person on earth was more despised by the American Left than Connecticut-born, Vassar-educated Elizabeth Bentley.

She was portrayed as a drunk, a slut, and you can be sure names were used for her that nobody would print in those days, even in counterintelligence memos. Toward the end of her life and career as an FBI source, as she grew increasingly hard up for money and impatient with the agents handling her case-all of them men annoyed by her demands-they frequently resorted to the same explanation in their internal communications. As one of her biographers wrote with appropriate irony, "According to the FBI, Elizabeth Bentley had the longest menopause in recorded history."

When looking at her story, one is always tempted to write, as many have, "Had Elizabeth Bentley been a man..." But had she been anyone other than the woman she was she would not have had the combination of smarts, guts, a romantic sense of adventure and sheer desperation that led her to do what she did. [Read more: Dickey/TheDailyBeast/29July2019]

Learn How to be a Spy from Previously Unpublished KGB Training Manuals. Ever wanted to try your hand at espionage?

If you have, Michael Weiss hopes that his translations of unearthed KGB training manuals once used to prepare Soviet intelligence officers may be just what you're looking for.

Presented by The Interpreter, a daily translation and analysis journal that focuses on Russia, "The Lyubanka Files" translation project will dive into Soviet Russia's history of espionage, subversion and subterfuge.

These never-before-published documents, which date from the 1970s and '80s, come with titles like "Opportunities for use of Psychological Methods" (1988), "Some Aspects of Training of Agents and Psychologically Influencing Foreigners" (1985), and "Exposure of Disinformation in Intelligence Materials" (1968). [Read more: PRI/26July2019]

Is ASIS Feeling Unloved? Foreign Spy Agency Boss Sees the Benefits of Being Open. Keeping mum is business as usual for the Australian Secret Intelligence Service (ASIS) but its director-general has decided there are also benefits to popping up in public from time to time.

"No media and no profile presents its own problems, so here I am," says ASIS chief Paul Symon, speaking at length in a podcast produced by the Australian Institute of International Affairs.

The rare interview was handled by public policy expert Alan Gyngell, the president of the institute and a former head of the Office of National Assessments - a central agency in the intelligence community now superceded by the Office of National Intelligence.

There are two reasons ASIS might want to be slightly better known in the community: public confidence and recruitment, both of which came up in the long conversation. [Read more: Easton/TheMandarin/30July2019]

Video: James Bond Car With Spy Gadgets Heads to Auction. A gadget-filled car used in the James Bond movies Goldfinger and Thunderball will be auctioned in mid-August. [View here: AP/30July2019]


---
The Scientist-Spy Who Spilt Secrets of the Bomb. Frank Close begins Trinity, his book about the physicist and Second World War spy Klaus Fuchs, obliquely. He starts not with Fuchs's eight-year stint sending top-secret details of British and US nuclear bombs to the Soviet Union, but with his mentor and eventual confessor, Rudolf Peierls.

Close - emeritus professor of physics at the University of Oxford, UK - hasn't written the first biography of Fuchs, but his must be the most comprehensive. As he explains, Fuchs was an anti-Nazi refugee from Germany and a student at the University of Bristol, UK, when he met Peierls, a brilliant nuclear physicist who had left Germany in 1932 to eventually become a British citizen. Peierls invited Fuchs to join a group of scientists at the UK Ministry of Aircraft Production, called the MAUD committee and tasked with determining the feasibility of building an atomic bomb in Britain.

Peierls had helped to explain the atomic nucleus. [Read more: Finkbeiner/Nature/29July2019]

Shadow Force: The Secret History of the U.S. Intelligence Community's Battle with Iran's Revolutionary Guard. The hackers pretended to be professors, appealing to Achilles' heel of academics: their egos. Posing as admiring colleagues from other universities, they emailed their targets, claiming they had enjoyed their articles and wanted to read more of their work. The emails contained links to articles the "professors" claimed they could not access.

Once the actual professors clicked on these links, they were redirected to what seemed to be the login page for their universities, making it appear they had somehow inadvertently signed out. But the login page was fake. And once the professors entered their usernames and passwords, the information was captured by the hackers, who then had free rein over their accounts.

This wasn't the work of run-of-the-mill cybercriminals. In March 2018, federal prosecutors in New York unsealed a shocking indictment: nine Iranians, prosecutors said, working on behalf of the Islamic Revolutionary Guard Corps (IRGC), had undertaken a "massive, coordinated" hacking campaign that targeted hundreds of universities across the globe, including 144 based in the United States, as well as private U.S. and European companies, U.S. federal agencies and state governments, and the United Nations. [Read more: Dorfman/YahooNews/26July2019]

Xi's Nameless Spies Have Never Come In From The Cold. In May 2017 Yao Zijian, aged 102, was guest of honour at an extraordinary ceremony in Beijing. As the oldest surviving Chinese spy, he found himself in a crowd of hundreds: parents and children of Chinese secret agents who have fought on the "underground front" since the founding of the Chinese Communist Party - in the war of espionage.

The occasion was the 90th anniversary of the Central Committee Special Branch (Zhongyang Teke), the oldest of the Chinese secret services, set up in Shanghai on November 11, 1927, under the aegis of future prime minister Zhou Enlai. Later renamed the CCP Central Investigation Department (Zhongyang Diaochabu), it was for a long time the main political intelligence service, led until the 1980s by Luo Qingchang.

Luo's son, General Luo Yuan, addressed a speech to the offspring of these "great soldiers of the covert war", lauding the qualities of the "nameless agents", who were unwaveringly "loyal, fearless, cautious when alone, alert, capable and helpful to each other... (T)he spirit that every party member and soldier should learn from".

This was more than an exercise in homage to the heroic underground militants who engaged in historic espionage, first against the French and British in the Shanghai concessions, then against Chiang Kai-shek's Kuomintang and spies from Japan. As those in the audience were surely aware, this secret war is an ongoing reality under President Xi Jinping today. [Read more: Faligot/TheAustralian/27July2019]


---
Section IV - Obituaries, Jobs, Research Assistance
Jeff Anderson, Army Intelligence Officer, CIA CT Officer, Professor and Bishop
Bishop Jeffrey Wayne Anderson PhD, 66, Army Intelligence Officer, CIA CT Officer, Professor and Bishop, the Suffragan Bishop for Ministry to the Armed Forces for The Episcopal Missionary Church, and Rector of Christ Church, Warrenton, VA, died 29 May 2019 died at Walter Reed National Military Medical Center.
Dr. Anderson was a 1974 graduate of the US Military Academy at West Point and served as a career US Army officer. He then worked at the CIA as a counter-terrorism expert, and later as a member of the Senior National Intelligence Service in the National Intelligence University. He held graduate degrees in psychology, counter-terrorism, and international relations from the University of Washington, The Army Command and Staff College, and the Army War College.
When Dr. Anderson retired from the Army, he attended seminary training at Sewanee: The University of the South and Trinity Theological Seminary. He was received into the Episcopal Missionary Church (EMC) in 2006. He became Rector of Christ Church (Anglican) in Warrenton, VA in 2009 and was consecrated Bishop for the Armed Forces on 14 February 2015.
Dr. Anderson is survived by his wife, Debi Gower, seven adopted children, five foster children, and three children of a previous marriage.
A memorial service will be held at All Saints Anglican Church in Woodbridge, VA, on 3 August 2019 at 11AM, reception follows. The large circle of military, intelligence, academic, and church officials who knew Jeff are warmly invited to join with his family and personal friends. Place of interment has not yet been decided.
Bruce George, NSA Officer and College Professor
Bruce Lee George, 72, NSA Officer and College Professor, died 22 July 2019 in Grasonville, MD
Bruce grew up in Buffalo, NY and graduated from Kenmore West High School. He received his B.S. degree from Cornell University. Bruce joined the Air Force and served for 23 years. While serving, he obtained his M.S. degree from Mid Western University, and a Masters of Computer Science degree and a PhD in Electrical Engineering also from The Ohio State University.
After retiring from the Air Force with the rank of Major, Bruce worked for the NSA for 15 years and then taught at Anne Arundel Community College for 8 years. While in the Air Force, he also taught at Wright Patterson State University. Bruce lived in Wichita Falls, TX, San Antonio, TX, Ft Walton Beach, FL, Dayton, OH and Columbus, OH.
Bruce is survived by his wife of 50 years, Joan C George, two daughters, and other family.
John Rickels, NSA Officer
John Purinton Rickels, 84, a NSA Officer, died 29 May 2019 in Sarasota, FL of complications from surgery.
In 1954, John enlisted in the Army and had a distinguished 30-year career which included tours in Korea, Germany, and Vietnam. He served at Field Station Augsberg as a Target Controller and an Operations SGT under General Thomas Flynn from 1972-1977. He was awarded the Defense Superior Service Medal by Secretary of Defense Casper Weinberger.
After retiring from the Army as a Sergeant Major in 1985, he continued to work for the National Security Agency until 1997.
Easily identifiable with his large stature and ever-present cigar, John had a strong sense of honor, duty, and service, with an unwavering moral code. He was a consummate handyman. After retirement, John continued to travel, visiting all 50 states and many countries -- most recently Cuba. He enjoyed playing golf and tennis, listening to jazz, genealogy, growing tomatoes and walking his grand-dogs. John loved reading the newspaper cover-to-cover and delighted in watching Jeopardy to test his vast knowledge.
He is survived by his wife of 57 years, Christa Martha Rickels, a daughter, a son, and other family.
Norm Wood, Director of USAF Intelligence, IC Staff Director, ExDir PFIAB, and former Board Member of AFIO National
Charles Norman Wood, Lt. General, U.S. Air Force (Ret.), 80, Director of USAF Intelligence, IC Staff Director, ExDir PFIAB, and former Board Member of AFIO National, died 8 June 2018 in Wares Wharf, VA.
General Wood's military badges include those for the Missile and Presidential Service. He was awarded the Distinguished Flying Cross and had 1,000 combat flying hours in the Vietnam Conflict. His General Officer assignments included: Executive Director of the President's Foreign Intelligence Advisory Board at the White House in the first Reagan Administration, Commander, Air force Intelligence and US European Command; head of Air Force Intelligence; and Director of the Intelligence Community Staff.
He retired from the Air Force in June 1992, and took a job as senior vice president and general manager of BDM Federal. General Wood became President and CEO of the Armed Forces Communications, International in April 1996 and was also the publisher of SIGNAL Magazine., He retired October 2001, and began service on AFIO's Board of Directors.
After moving and fully embracing Wares Wharf, VA as his new home, he became an active volunteer through numerous civic and community groups. He was a committed Rotarian and was on the board of Bay Aging and the Essex County Museum. He was an avid genealogical researcher who frequented annual international conferences. He delighted in music and attended his granddaughter's music and piano recitals as often as possible. He had a sensitive and caring heart that he shared with all. He was a Christian Scientist.
He is survived by his wife of 50 years, Elizabeth Burwell Dillard Wood, by two daughters, by "Lady" his beloved beagle, and other family.
Graveside services with full military honors will be held at Arlington National Cemetery on Thursday, 8 August 2019 at 1 p.m. Arlington requests arrival at the cemetery 45 minutes prior to the service.
---
FireEye Has Five New Positions in Reston, VA – Threat Intel Analyst, Security Engineer, Exploit/Malware Researcher, Technical Writer
Job Title:

Exploit/ Malware Researcher UNIX and OSX - REMOTE (Anywhere in the US)

Experience:

2 to 3 years

Job Location:

Reston, VA

Exploit/ Malware Researcher UNIX and OSX REMOTE (Anywhere in the US) Reston, VA, USA Full time Company Description FireEye is the leader in intelligence led security as a service. Working as a seamless, scalable extension of customer security operations, FireEye offers a single platform that blends innovative security techn...

Job Title:

Experience:

Open

Job Location:

Reston, VA

ICS Threat Intel Analyst Reston, VA Full time Company Description FireEye is the leader in intelligence led security as a service. Working as a seamless, scalable extension of customer security operations, FireEye offers a single platform that blends innovative security technologies, nation state grade threat intelligence,...

Job Title:

Experience:

7 years

Job Location:

Reston, VA

Security Engineer (TS/SCI Poly) Reston, VA Full time Company Description FireEye is the leader in intelligence led security as a service. Working as a seamless, scalable extension of customer security operations, FireEye offers a single platform that blends innovative security technologies, nation state grade threat intelli...

Job Title:

Experience:

4 to 20 years

Job Location:

Reston, VA

Network Operations Engineer (TS/SCI Poly) Reston, VA Full time Company Description FireEye is the leader in intelligence led security as a service. Working as a seamless, scalable extension of customer security operations, FireEye offers a single platform that blends innovative security technologies, nation state grade thre...

Job Title:

Experience:

5 years

Job Location:

Reston, VA

Technical Writer (TS/SCI Poly) Reston, VA Full time Company Description FireEye is the leader in intelligence led security as a service. Working as a seamless, scalable extension of customer security operations, FireEye offers a single platform that blends innovative security technologies, nation state grade threat intellig...
Faculty Opportunity in Computer Science and Cyber Security
Cybersecurity Faculty Position Open at Fordham University, New York, NY. Full details here.
CAVEAT: AFIO does not "vet" or endorse research inquiries, career announcements, or job offers. Reasonable-sounding inquiries and career offerings are published as a service to our members, and for researchers, educators, and subscribers. You are urged to exercise your usual caution and good judgment when responding, and should verify the source independently before deciding if you wish to supply a resume, career data, or personal information. Your participation in research aids the Intelligence Community and future officers.
STANDING RESEARCH PROJECT BY AFIO: Professor/Researcher Seeks Identification of Events Significantly Affected by Intelligence for "When Intelligence Made a Difference" - a new AFIO Project
AFIO is beginning a new educational project entitled "When Intelligence Made a Difference." We invite you to identify events involving any nation or organization when the outcome was affected significantly by intelligence.
We plan to publish edited submissions serially in our print-only member magazine Intelligencer: Journal of US Intelligence Studies.
If you are interested in contributing an article, please email peter.oleson@afio.com. Briefly state what event you have in mind, and include your bio. [AFIO will identify authors by name and current or former title only ― no multi-line biographies.] If your suggestion is a good fit for this project, we will respond asking for your comments on that event, not to exceed 1,500 words (excluding footnotes).
When you send your article and bio, please let us know if you have ever had prior employment or contract work within the US Intelligence Community -- and, to meet pre-publication review requirements, supply a copy of the official approval letter or email you received back, naming and clearing for publication the article you are sending us. Without this, we are unable to consider or include your article in the publication.
As with most nonprofit academic publications, contributors will not be paid, however AFIO will publish under broad, pro-educational Creative Commons copyright. Therefore, authors retain the right to use their articles anywhere else they wish, after its publication in Intelligencer.
Eight weeks after publication of your contribution in the print-only version of Intelligencer, the article will then appear on AFIO's website for general public/educational access. Since the time of 1) an article's acceptance, and 2) appearance in print, and then 3) inclusion online can run eighteen months to three years from start-to-finish, a title-author listing of all accepted forthcoming articles (but no summaries) will be included in a print edition of Intelligencer and online. So it is imperative authors be patient as these articles are released on this serialized basis, in our two or three journal issues per year. By submitting an article to us authors acknowledge and accept these provisions.
This project would make a good class assignment. Accepted articles would give students a publication credit in a recognized journal.
Again, if you wish to participate or explore more aspects of this project, email Peter Oleson at peter.oleson@afio.com.
---
AFIO EDUCATIONAL EVENTS IN COMING TWO MONTHS....
Wednesday, 14 August 2019, 7 p.m. - Las Vegas, NV - The Roger E. McCarthy Chapter Las Vegas, Nevada hears from Tommy Anderson about "Haboob Wind"; Other Chapter Business Conducted
Our guest speaker, Mr. Tommy Anderson—a noted storyteller—will be speaking on the background and personal experiences which led to his authoring of a chilling story about what could actually happen in a modern day terrorist attack on the technology that holds together the very fabric of our society. Anderson is an Veteran of the U.S. Army, U.S. Army National Guard, and the U.S. Air National Guard.
His first novel, Haboob Wind—the basis of his talk this evening—draws on his experiences in the military and law enforcement and pays homage to the resourcefulness and patriotism of veterans.
The formal business meeting will start at 7 pm with a pre-meeting social gathering at 5:30 pm for those who wish to grab a bite or beverage at the Clubhouse Restaurant/Bar before the meeting.
Event is being held at the Los Prados Country Club, 5150 Los Prados Cir, Las Vegas, NV 89130.
RSVP: Linda Cohn, Chapter Secretary, at lasvegasafo@gmail.com or call her at 702-239-1370, if you have questions. We look forward to seeing you!
Saturday, 24 August 2019, 5:30 p.m. - Oak Lawn, IL - AFIO Illinois-Indiana Chapter hosts Cybersecurity expert Professor Maurice Dawson
Speaker and Dinner are part of this chapter meeting where we will hear Maurice Dawson, Ph.D., D.C.Sc., SMIEEE, Director of the Center for Cyber Security and Forensics Education, Fulbright Scholar, & Senior Fellow at ALPF, discuss Cybersecurity issues. Professor Dawson is a nationally recognized expert on CyberSecurity and a published author.
Event is being held at the Stoney Creek Golf Club, 5850 W 103rd St., Oak Lawn, IL 60453. Chapter VP John Fanning has arranged dinner for us in a private room for the cost of only $40pp.
RSVP: Please advise me as soon as you can of your commitment to attend, and please bring guests with you.
Please understand that we must provide a guaranteed number, and I will be personally responsible for no-shows.
Email your RSVP to chapter President Vernon Petri at Vjpetri@petrilaw.com or call him at 317-696-3580. Also, if your dues are up for renewal, bundle the $40 fee with your registration.
On Wednesday, 11 September 2019, 11:30 a.m. no-host cocktails; 12 noon - San Francisco, CA - The "André Le Gallo" San Francisco Chapter hosts Abraham D. Sofaer on "US- Iran Relations since 1979."
Abraham D. Sofaer, George P. Shultz Fellow in Foreign Policy and National Security Affairs, Emeritus, is the author of Taking on Iran: Strength, Diplomacy and the Iranian Threat. Dr. Sofaer, who served as legal adviser to the US Department of State from 1985 to 1990, was appointed the first George P. Shultz Distinguished Scholar and Senior Fellow at the Hoover Institution in 1994. During his service as legal adviser, he was responsible for US-Iran negotiations at the US-Iran Tribunal in The Hague.

Meeting location: Basque Cultural Center, 599 Railroad Avenue, South San Francisco, CA.

Register via Eventbrite here.
We will also be taking a moment to honor the passing of Thérèse LeGallo, our immediate Past President. Her obituary appeared in the Weekly Notes #21-19 dated 28 May 2019.
Wednesday 18 September 2019, 5:30 p.m. - New York, NY - AFIO NY Metro Chapter hosts Larry Loftis, on SOE Hero, Odette Sansom, in his book Code Name: Lise
Larry Loftis is the author of Code Name: Lise―The True Story of the Woman Who Became WWII's Most Highly Decorated Spy, the story of Odette Sansom (1912-1995), a Frenchwoman living in England, wife of an Englishman and mother of 3 daughters, who was recruited into Britain's Special Operations Executive (SOE) to conduct espionage in France during WW II with her commander, and yet-to-be second husband, Peter Churchill. Leaving her daughters in a convent school and with relatives, she joined the rigorous training program, becoming proficient with a wide range of weapons, learning the fine points of spycraft, and perfecting her new identity with the code name Lise. In France she proved herself fearless. Hunted by the Germans, in 1943, Odette and Peter were captured, imprisoned, and tortured. Loftis describes Odette's ordeal in grisly detail. Two lies saved her: She pretended that she and Peter were married (they would be after the war) and that Peter was related to Winston Churchill. In defeat, the Gestapo hoped to use her as a bargaining chip.
Location: Society of Illustrators, 128 E 63rd St (between Park and Lexington), New York, NY 10065.
Timing: Registration starts at 5:30 pm, Speaker presentation starts at 6 pm. Fee: $50/person. Payment at the door only. Cash or check. Full dinner, cash bar.
RSVP: Strongly recommended that you RSVP to ensure space at event. Call or Email Chapter President Jerry Goodwin at afiometro@gmail.com or 646-717-3776.
1 November 2019, 10:30 am - 2 pm - Tysons, VA - SAVE THE DATE for this final AFIO luncheon of 2019. Features Jonna Mendez, former CIA Chief of Disguise, co-author of The Moscow Rules: The Secret CIA Tactics That Helped America Win the Cold War, and Vince Houghton PhD, Spy Museum Historian, discussing his just released The Nuclear Spies: America's Atomic Intelligence Operation against Hitler and Stalin.
Jonna Mendez's presentation starts at 11 a.m. Mendez (Spy Dust: Two Masters of Disguise Reveal the Tools and Operations That Helped Win the Cold War), share (with late husband Tony Mendez) their experiences as spies in Moscow during the height of the Cold War in the mid-1980s. The authors begin with the initial list of "the Moscow Rules" and continue to discuss briefly the current state of affairs in Russia under Vladimir Putin, and how they interfered with the 2016 U.S. election.
Vince Houghton PhD, historian and curator of the International Spy Museum, makes his presentation at 1 p.m. on The Nuclear Spies: America's Atomic Intelligence Operation against Hitler and Stalin. He asks why did the US intelligence services fail so spectacularly to know about the Soviet Union's nuclear capabilities following WWII? The Manhattan Project's intelligence team had penetrated the Third Reich and knew every detail of the Nazi 's plan for an atomic bomb. What changed and what went wrong?
Venue: DoubleTree by Hilton, 1960 Chain Bridge Rd, Tysons Corner, VA 22182 Phone: (703) 893-2100. Directions at this link.
Hold the date. Links to online registration will be provided next month.
Wednesday 4 December 2019, 5:30 p.m. - New York, NY - AFIO NY Metro Chapter hosts CIA Officer (Ret) Dr. John A. Gentry discussing "IC Political Activism since 2016 -- Origins and Implications."
Partisan political activism by current and former intelligence officers since mid-2016 is the largest and most significant politicization of intelligence by intelligence officers in U.S. history. This presentation will explore the causes and the wholly negative consequences of this new form of politicization for the IC and the country.

Dr. John A. Gentry was for 12 years an intelligence analyst at the CIA, where he worked mainly economic issues associated with the Soviet Union and Warsaw Pact countries; for two of those years he was senior analyst on the staff of the National Intelligence Officer for Warning. He is a retired U.S. Army Reserve officer, with most assignments in special operations and intelligence arenas. On active duty, he was executive officer of a special forces operational detachment. As a reservist, he was mobilized and spent much of 1996 as a civil affairs officer in Bosnia. Dr. Gentry also is an adjunct associate professor with the School of International and Public Affairs, Columbia University. He formerly taught at the College of International Security Affairs, National Defense University, at the National Intelligence University, and at George Mason University. His research interests primarily are in intelligence and security studies. He publishes frequently in Intelligence and National Security and International Journal of Intelligence and CounterIntelligence. Georgetown University Press published his co-authored book, Strategic Warning Intelligence: History, Challenges and Prospects, in early 2019. He is a member of the Editorial Committee of the International Journal of Intelligence and CounterIntelligence. He is adjunct professor at Georgetown University.
Location: Society of Illustrators, 128 E 63rd St (between Park and Lexington), New York, NY 10065.
Timing: Registration starts at 5:30 pm, Speaker presentation starts at 6 pm. Fee: $50/person. Payment at the door only. Cash or check. Full dinner, cash bar.
RSVP: Strongly recommended that you RSVP to ensure space at event. Call or Email Chapter President Jerry Goodwin at afiometro@gmail.com or 646-717-3776.
---
Other Upcoming Events from Advertisers, Corporate Sponsors, and Others
Saturday, 28 September 2019 - Tysons Corner, VA - HOLD THE DATE: CIRA Annual Dinner
HOLD THE DATE. The 2019 annual CIRA dinner will be held in Tysons Corner. The cost will be $110 per person.
As was the case last year, the selected Tysons Corner hotel has reserved a block of rooms at reduced rates for attendees traveling from out of town. Information on menu choices will be forwarded in the near future.
Program: Cocktail Reception starts 6 pm; Dinner begins 7:30 pm; Presentations begin 8:45 pm. Full details when finalized.
The evening's program will include the presentation of the first CIRA Lloyd Salvetti award. There will be periodic updates on menu, reduced room rates, and updates on the evening program including the presentation of the Lloyd Salvetti Award. Meanwhile, put this date in your calendar and stay tuned for follow-ups. When available, specifics on location, registration, and other questions, will be announced on CIRA's webpage.
Wednesday, 16 October 2019, 9 a.m. - 3 p.m. - Laurel, MD - NCMF 2019 Membership Meeting
The 2019 NCMF General Membership Meeting & Annual Symposium will be held from 9am to 3pm on 16 October 2019 at the JHU/APL Kossiakoff Center, 11100 John Hopkins Road, Laurel, MD 20723-6099. See below for a snapshot of the program and stay tuned for more details. Registration is open now. We hope you will please share information about our upcoming program with friends, colleagues, and related communities.
SYMPOSIUM SNAPSHOT: RUSSIAN PENETRATION OF U.S. ASSETS
The NCMF symposium this year will feature an exposé of Soviet and Russian active measures to engage in political warfare and to conduct espionage against the U.S. and others using close access and other means. Among the speakers are Dr. John Lenczowski, Dr. Terry Thompson, Dr Eric Haseltine, Charles Gandy, Jerry Roddy, and James Gosler, all of whom were directly involved in working to thwart these security threats. In addition, the program includes information about NCMF and museum activities as well as an update on the new museum project.
REGISTRATION and COST: Fee includes breakfast (8:15 a.m. - 9:00 a.m.) and lunch (Noon - 1 p.m.). $25 Members, $50 Guests (includes 1 year NCMF membership). Deadline to register is 11 October.
To register, do so here.
***CCH Symposium 2019 (see next event below) - Remember, this year the Symposium on Cryptologic History will take place on 17-18 October and registration for this event is separate from the NCMF program. Please consider registering for both events and enjoying 3 full days of cryptology and cybersecurity. See the NCMF event calendar and Educate section for information about the CCH Symposium.
Additional information or questions can be handled at NCMF Office at cryptmf@aol.com or call 301-688-5436.
Thursday-Friday, 17 - 18 October 2019 - Laurel, MD - 2019 Symposium on Cryptologic History - The National Security Agency/Central Security Service (NSA/CSS) and the National Cryptologic Museum Foundation
The National Security Agency/Central Security Service (NSA/CSS) and the National Cryptologic Museum Foundation's Symposium will be held on October 17-18, 2019 at the Johns Hopkins Applied Physics Laboratory's Kossiakoff Center in Laurel, MD. The theme of the 2019 Symposium is "From Discovery to Discourse."
THEME & PROGRAM INFO
The theme for the 2019 Symposium on Cryptologic History is "From Discovery to Discourse." Since 1990, the Symposium on Cryptologic History has served as an opportunity to present historical discoveries found in unclassified and declassified Intelligence Community records and engage in scholarly discussion about their significance to cryptologic history. The 2019 Symposium program offers over 20 educational sessions led by over 65 speakers. Topics include cryptologic history related to World War I and II, the Cold War, communications security, cyberspace and technology, international and diplomatic relations, counterintelligence and espionage, declassification and public engagement, and more. The program is here.
REGISTRATION INFO: The registration rate is $70/day ($140 for the full program). The student rate is $35/day ($70 for the full program). Registration includes a light continental breakfast, lunch, and afternoon snacks. Sessions on Saturday, October 19th are free for those who register for one, or both, days at the Kossiakoff Center. For registration questions, contact the NCMF at crypt@cryptologicfoundation.org or 301-688-5436.
Registration is available online here. OR mail your registration form and payment following these instructions.
*** Registration will close on Friday October 11, 2019. No refunds for cancellations will be issued after Monday October 14, 2019.
Wednesday, 6 November 2019, 6 - 10:30 pm - Washington, DC - Michael Morell and Jill Singer, Co-Chairs, invite you to The Honorable William H. Webster Distinguished Service Award Dinner at the International Spy Museum
The William H. Webster Distinguished Service Award Dinner will take place at the new home of the International Spy Museum in L'Enfant Plaza. On this special evening, more than 500 attendees will gather to recognize the men and women who have served in the field of National Security with integrity and distinction.
Each year, The Honorable William H. Webster Distinguished Service Award is given to an individual who has embodied the values of our esteemed friend, mentor, and leader ― Judge William H. Webster. This year's honoree is someone known for his invaluable service and contributions to the Intelligence Community, someone that has worked from the ground up and has been both a provider and consumer of intelligence with more than 20 years of experience. It is with great pride that we announce the 2019 honoree is General Michael V. Hayden, former Director of the National Security Agency, Principal Deputy Director of National Intelligence, and Director of the Central Intelligence Agency.
AWARD DINNER CO-CHAIRS: Mr. Michael Morell, Senior Counselor, Beacon Global Strategies and Former Deputy Director and former Acting Director, Central Intelligence Agency; Ms. Jill Singer, Vice President, National Security, AT&T Public Sector & Wholesale; Former Chief Information Officer, National Reconnaissance Office.
Tickets range from $495 to $15,000. Explore your registration options here.
This event is closed to media.
Event location: The New International Spy Museum, 700 L'Enfant Plaza SW, Washington, DC 20024. Directions here.
21-22 November 2019 - Phoenix, AZ - CAE in Cyber Security Annual Symposium
The CAE in Cyber Security Symposium is right around the corner! CAE is Centers of Academic Excellence. If your institution belongs to the CAE-CD, CAE-2Y, CAE-R, or CAE-CO Program, you are eligible to participate. Details to follow several months from now.
Direct your questions to info@caecommunity.org. What are CAEs? More information here.
Upcoming CAE events and the Cyber Security Symposium.
---
Gift Suggestions:
AFIO's 788-page Guide to the Study of Intelligence. Peter C. Oleson, Editor, also makes a good gift. View authors and table of contents here.

Perfect for professors, students, those considering careers in intelligence, and current/former officers seeking to see what changes are taking place across a wide spectrum of intelligence disciplines. AFIO's Guide to the Study of Intelligence helps instructors teach about the large variety of subjects that make up the field of intelligence. This includes secondary school teachers of American History, Civics, or current events and undergraduate and graduate professors of History, Political Science, International Relations, Security Studies, and related topics, especially those with no or limited professional experience in the field. Even those who are former practitioners are likely to have only a limited knowledge of the very broad field of intelligence, as most spend their careers in one or two agencies at most and may have focused only on collection or analysis of intelligence or support to those activities.
For a printed, bound copy, it is $95 which includes Fedex shipping to a CONUS (US-based) address.
To order for shipment to a US-based CONUS address, use this online form,

To order multiple copies or for purchases going to AK, HI, other US territories, or other countries call our office at 703-790-0320 or send email to afio@afio.com to hear of shipment fees.

Order the Guide from the AFIO's store at this link.

The Guide is also available directly from Amazon at this link.
AFIO's Intelligence Community Mousepads are a great looking addition to your desk...or as a gift for others.
Made in USA. Click image for larger view.
These 2017 mousepads have full color seals of all 18 members of the US Intelligence Community on this 8" round, slick surface, nonskid, rubber-backed mouse pad with a darker navy background, brighter, updated seals. Also used, by some, as swanky coasters. Price still only $20.00 for 2 pads [includes shipping to US address. Foreign shipments - we will contact you with quote.] Order MOUSEPADS here.
Disclaimers and Removal Instructions
Weekly Intelligence Notes (WINs) are commentaries on Intelligence and related national security matters, based on open media sources, selected, interpreted, edited and produced for non-profit educational uses by members and WIN subscribers.
REMOVAL INSTRUCTIONS: We do not wish to add clutter to inboxes. To discontinue receiving the WINs:
a) IF YOU ARE A MEMBER - click here: UNSUBSCRIBE and supply your full name and email address where you receive the WINs. Click SEND, you will be removed from list. If this link doesn't open a blank email, create one on your own and send to afio@afio.com with the words: REMOVE FROM WINs as the subject, and provide your full name and email address where you are currently receiving them.
b) IF YOU ARE NOT A MEMBER, and you received this message, someone forwarded this newsletter to you [contrary to AFIO policies]. Forward to afio@afio.com the entire WIN or message you received and we will remove the sender from our membership and distribution lists. The problem will be solved for both of us.
CONTENTS of this WIN [HTML version recipients - Click title to jump to story or section, Click Article Title to return to Contents. This feature does not work for Plaintext Edition or for some AOL recipients]. If you wish to change to HTML format, let us know at afio@afio.com. The HTML feature also does not work for those who access their e-mail using web mail...however NON-HTML recipients may view the latest edition each week in HTML at this link: https://www.afio.com/pages/ currentwin.htm
---
WINs are protected by copyright laws and intellectual property laws, and may not be reproduced or re-sent without specific permission from the Producer. Opinions expressed in the WINs are solely those of the editor's or author's listed with each article. AFIO Members Support the AFIO Mission - sponsor new members! CHECK THE AFIO WEBSITE at www.afio.com for back issues of the WINs, information about AFIO, conference agenda and registrations materials, and membership applications and much more!
(c) 2000, 2012, 2013, 2014, 2015, 2016, 2017, 2018, 2019. AFIO, 7600 Leesburg Pike, Suite 470 East, Falls Church, VA 22043-2004. Voice: (703) 790-0320; Fax: (703) 991-1278; Email: afio@afio.com
---
About AFIO | Membership Renewal | Change of Address | Upcoming Events | Chapter Locations | Corporate/Institutional Memberships | Careers in Intelligence Booklet | Guide to the Study of Intelligence | Intelligencer Journal | Weekly Intelligence Notes | To Make A Donation | AFIO Store | Member-Only Section | Code of Ethics | Home Page
---