---
CONTENTS
Section I - INTELLIGENCE HIGHLIGHTS
Section II - CONTEXT & PRECEDENCE
Section IV - Research Requests, Jobs, Obituaries
Other Upcoming Events from Advertisers, Corporate Sponsors, and Others
WIN CREDITS FOR THIS ISSUE: The WIN editors thank the following special contributors: rsy, ec, po, pj, mh, km, gh, mk, rd, fm, kc, jm, mr, jg, th, ed, and fwr. They have contributed one or more stories used in this issue.

The WIN editors attempt to include a wide range of articles and commentary in the Weekly Notes to inform and educate our readers. However, the views expressed in the articles are purely those of the authors, and in no way reflect support or endorsement from the WIN editors or the AFIO officers and staff. We welcome comments from the WIN readers on any and all articles and commentary.

CAVEATS: IMPORTANT: AFIO does not "vet" or endorse research inquiries, career announcements, or job offers. Reasonable-sounding inquiries and career offerings are published as a service to our members, and for researchers, educators, and subscribers. You are urged to exercise your usual caution and good judgment when responding, and should verify the source independently before supplying any resume, career data, or personal information.]
If you are having difficulties with the links or viewing this newsletter when it arrives by email, members may view the latest edition each week at this link.

---

Recently Seen Online:

"Intelligence Matters" Podcasts by former acting Director of the CIA Michael Morell

DEC 29, 2020—DECLASSIFIED: Former CIA Officer Marc Polymeropoulos on the Triple Agent: In this episode Marc Polymeropoulos, former senior CIA intelligence service officer who had a 26-year career in public service, looks back to the day that seven service members were lost to suicide bomber Humam al-Balawi, who at the time, was working as a double agent. Marc talks about why it was important to interview al-Balawi in person, the mistakes that were made, and what important lessons he still keeps with him. PLAY

DEC 23, 2020— A Closer Look at the Killing of Jamal Khashoggi – Filmmaker Bryan Fogel: In this episode Bryan Fogel discusses his latest film, The Dissident: The Untold Story of the Murder That Shook the World. Set to be released 8 January 2021, the movie is based the murder of Saudi "journalist" Jamal Khashoggi. Fogel describes how trust played a key role in obtaining his unprecedented access to Turkish intelligence transcripts on the murder, his inspiration for the movie and what change he hopes will come from the release. PLAY

DEC 16, 2020—Disinformation as a National Security Issue: Former NSA General Counsel at NSA Glenn Gerstell talks about why tackling disinformation on social media is a national security issue. Glenn outlines legal, technological and policy approaches the new administration can take to combat the spread of disinformation on social media. PLAY 38 min

DEC 9, 2020— Rep. Jim Himes (D-CT) on Biden's National Security Team. Michael Morell speaks with Congressman Jim Himes, a member of the Permanent Select Committee on Intelligence and Chair of the Strategic Technologies and Advanced Research Subcommittee of HPSCI. Congressman Himes discusses coronavirus as a national security threat, re-building trust in the intelligence community, and his confidence in Biden's national security team. PLAY 36 min

DEC 2, 2020—Ambassador Ronald Neumann on Reducing Troops in Afghanistan. Ambassador Ronald Neumann on Reducing Troops in Afghanistan. In this episode of Intelligence Matters, Michael Morell speaks with Ambassador Ronald Neumann, Former Ambassador to Afghanistan, Algeria, and Bahrain, about U.S. national security interests in Afghanistan as the Trump administration announces a reduction of troops in the region. Neumann discusses potential repercussions of lowering U.S. troops, advice to the Biden Administration, and the possibility of a civil war in Afghanistan. PLAY 38 min

The Morell "Intelligence Matters" series is also available on CBSNews, Google, American-Podcasts, PlayerFM, Stitcher, Art19. These links lead to the Dec 2 podcast but also allow access to all earlier ones.

---

Inside the SCIF by JJ Green, WTOP - Issue #94, 31 December has new details on: Sue Gordon on "How does the U.S. national security community avoid being cyber hacked by powerful nation-state's like Russia?"; The New Covid Variant; Presidential Security; many other topics. In particular is Green's call for restraint in his "The Lockbox" segment, based on recent influx of calls, emails, and threats of violence because the callers perceive media dishonesty or blame domestic problems on their misportrayals.
The latest Target USA Podcast 257 features: The Hunt.
The Russia hack according to Sue Gordon. Former Deputy DNI Sue Gordon explains the danger and damage of a recent, massive cyber hack and why Russia is the likely culprit.

---

The Latest... from the popular "SpyTalk" Series

Jan 6: "Trump is 'Waking Up the Next Tim McVeigh,' Prominent Former Neo-Nazi says" by Jeff Stein
Trump's hysterical rhetoric could ignite another mass-casualty attack, says the man whose life was dramatized in 'American History X'
Article here

Jan 4: "China's Top Spy is a Working Class Hero" by Matthew Brazil
Chen Wenqing has risen from street cop to boss of China's powerful Ministry of State Security. Loyalty paid off.
Article here

Dec 31: "Poisoner, Hacker, Meddler, Spy: How Russian Agents Ran Wild in 2020" by Jeff Stein and Patricia Ravalgi
Some wins, some loses, but overall a record to be proud of—if you're Vladimir Putin
Article here

Dec 30: "Nashville's Big Bomb Was a Very Rare Device, Experts Think" by Elaine Shannon
Fire, flash and power signal a volatile fuel-air mix that even terrorists avoid
Article here

Dec 28: "'What Artificial Intelligence is Doing Should Scare You'" by James Grady
Spy novelist James Grady reminds us that The Terminator warned us what was coming decades ago
Article here

Dec 27: "What Made George Blake Tick?" by David Charney MD
A psychiatrist who specializes in defectors puts the late British 'Superspy' on a postmortem couch
Article here Article also available on NOIR website here.

Dec 25: "In Nashville, 'Listen to the bomb.'" by Jeff Stein
An ATF bomb expert's advice in the 1996 Atlanta Olympics bombing should be followed in the Nashville case
Article here

Readers can subscribe for free at the moment here.

---

The Chekist Monitor recently featured these releases:

---

One of the special benefits of membership in AFIO: access to CIA's inhouse gift shop — the EAA Store.

It requires a quick preapproval process described here to all newly joined and current AFIO members. And then allows you to purchase online their unusual logo'd gift items for self or colleagues. Here is the latest photo EAA released on December 16 featuring some of their newest items:

---

Writers, Officers: Please Provide A Brief Article for This Ongoing AFIO History Project

AFIO's educational project "When Intelligence Made a Difference" seeks writers to identify events throughout history involving any nation or organization when the outcome was affected significantly by intelligence.
AFIO has been publishing edited submissions serially in Intelligencer released two to three times a year.
To see what has been published, it is available here. Also look at the Fall edition of the journal arriving in the mail of all members and subscribers over the next three weeks.
Those readers interested in contributing an article, should email peter.oleson@afio.com.
For instructors, this project makes a great class assignment. Accepted articles give students a publication credit in a recognized journal.

---

Guide to the Study of Intelligence and When Intelligence Made a Difference

"AFIO's Guide to the Study of Intelligence" has sold out in hard-copy.
However, it is available in digital form in its entirety on the AFIO website here.

Also available on the website here are the individual articles of AFIO's history project "When Intelligence Made a Difference" that have been published to date in The Intelligencer journal. More articles will be forthcoming in future editions.

---
---
---
Visit, Follow, Subscribe to AFIO's LinkedIn, Twitter, and YouTube pages to receive updates.
Members who use social media or wish to explore, will find new announcements and other material on AFIO's Twitter and LinkedIn pages. New videos on our YouTube page appears below as well.
Access them here: LinkedIn, Twitter, and YouTube. By following or subscribing on those sites, one can be notified as new material appears.




---
Did you catch these "AFIO Now"
Interviews in 2020 of current/former
Intelligence Officers?

---
Prior videos in series (based on image above, top row, L to R):
To view them, visit our YouTube page here
or log into the Member-Only area of our website here.
Joseph W. Augustyn, former CIA Clandestine Services Officer on "CIA's Role in the Creation of the Department of Homeland Security"

Seth Jones PhD, Director, Transnational Threats Project, CSIS on "A Covert Action"

David Priess PhD, Author, former Senior CIA Analyst and PDB Briefer on "The President's Book of Secrets"

Everette Jordan, Dep Asst Sec for IC Integration, Office of Intel and Analysis, Treasury on "Enjoying a Rich, Challenging Intelligence Career Spanning Multiple Agencies."

Bruce Riedel, former CIA Senior Analyst, Served on National Security Council during Iraq War on "Early Gulf War Policy Decisions"

Shelby Pierson, Election Threats Executive, Office of the Director of National Intelligence on "Nationwide Election Security"

Bruce Klingner, Former CIA Deputy Division Chief for Korea; Heritage Foundation Fellow on "U.S. Strategy Towards North Korea"

Series Introduction: Stewart Baker, Chairman, and James Hughes, President

Nicholas Dujmović, Professor, Author, former CIA Historian, PDB Editor on "Guidelines and Experiences Teaching Intelligence at the University Level"

David Robarge, CIA Chief Historian, PDB Editor on "The Complexities of Counterintelligence"

Vince Houghton PhD, Director, National Cryptologic Museum on "Nuking the Moon...and Other Intelligence Themes and Military Plots Left on the Drawing Board"

Martin C. Faga, former Director, National Reconnaissance Office on "NRO Support to the Gulf War"

Many more interviews have been conducted, and will be released throughout 2021. Stay tuned.
---
Other items brought to our attention:
Recommended Reads:
The Arkin Group's December 31 "In Other News" letter to private clients by former Operations Officer Jack Devine features...
• Progress on the Covid-19 vaccines, including the UK approval of the Oxford-AstraZeneca vaccine on December 30, has helped improve the global economic outlook for 2021.
• The British Parliament passed the trade deal between Britain and the European Union in a vote of 521 to 73, making this the final step in the long slog to realize the Brexit vote of June 2016.
• The recent cyberattacks on the U.S. government by Russian hackers present an immediate national security challenge for the incoming Biden administration.
---
How Your Privacy Vanishes Through Your Online Activities...or your DNA:
"How Your Digital Trails Wind Up in the Police's Hands Phone calls. Web searches. Location tracks. Smart speaker requests." They've become crucial tools for law enforcement, while users often are unaware. by Sidney Fussell, 28Dec2020, WIRED
Article here.
"Hey, soldiers and spies — think twice about that home genetic ancestry test" by by Gopal Ratnam, 24Dec2020, RollCall
If you're a spy or a soldier, and you're thinking of taking one of those home-based genetic tests for health or genealogical reasons through 23andMe, Ancestry.com and others, you might want to rethink it. Government Accountability Office to look at and mitigate risks posed to members of the intelligence community and to soldiers, sailors, airmen and Marines who may use direct-to-consumer genetic testing by companies that may have ties to China or by the sale of such data to companies owned by Chinese interests. Article here. [Thanks...CP]
---
From our colleagues at the National Cryptologic Museum...
They invite you to join them on January 29th at 10am EST for their first virtual program of 2021, "American Codebreakers at Bletchley Park, 1941-1945," to be held via Zoom webinar with guest speaker, Dr. David Sherman. Dr. Sherman will discuss a secret February 1941 U.S. visit to Britain's wartime codebreaking center and how it set the stage for the enduring partnership that emerged after World War II, a partnership often called the closest and most important relationship in the history of intelligence. His monograph on the 1941 mission, The First Americans, is available online from the Center for Cryptologic History. Learn more about Dr. David Sherman here on their Quarterly Programs page.
Forthcoming documentaries: "The Codebreaker: Wife. Mother. Secret American Hero."
PBS Documentary Film About Elizebeth Friedman - Debuts in January 2021
Film Description Based on the book The Woman Who Smashed Codes: A True Story of Love, Spies, and the Unlikely Heroine Who Outwitted America's Enemies, The Codebreaker reveals the fascinating story of Elizebeth Smith Friedman, the groundbreaking cryptanalyst whose painstaking work to decode thousands of messages for the U.S. government would send infamous gangsters to prison in the 1920s and bring down a massive, near-invisible Nazi spy ring in WWII. Her remarkable contributions would come to light decades after her death, when secret government files were unsealed. But together with her husband, the legendary cryptologist William Friedman, Elizebeth helped develop the methods that led to the creation of the powerful new science of cryptology and laid the foundation for modern codebreaking today. More info at the National Cryptologic Museum Foundation website here.

---
"A Spy in the FBI"
New Dominion Pictures LLC. Click to view trailer.
Robert Hanssen is a contradiction. On the surface he is a family man, devout Catholic, and career FBI agent. Secretly, he is a spy, betraying the trust of everyone he knows. In the final years of the Cold War, Hanssen positions himself within the FBI to spy for the Soviets, compromising sources and programs through the entire US counterintelligence community. While the FBI and CIA search for the mole in their midst, his fellow agents, friends, and family have no clue of his second life. His betrayal runs deeper that selling out his country as he is carrying on secret relationships and keeping secrets from his wife. But Hanssen can't hide forever from the best detectives in the world. Former FBI agents and journalists recount Hanssen's life, what drew him to espionage, how he stayed hidden in plain sight for over 20 years, and the events that brought down the most damaging spy in American history.
Documentary will premiere on the REELZ channel on Sunday, February 14th at 8:00 pm ET / 9:00 pm CT. REELZ is channel 692 HD on Verizon FIOS, channel 238 on DIRECTV, channel 299 on Dish Network, and channel 799 on AT&T U-verse. It's also available in HD on other cable systems nationwide. More info here.
---
Harvard's Belfer Center Offering Online Executive Education Programs in Intelligence and Cybersecurity
Cybersecurity: The Intersection of Policy and Technology January 11-15, 2021
---
Newly Released, Overlooked, or Forthcoming Books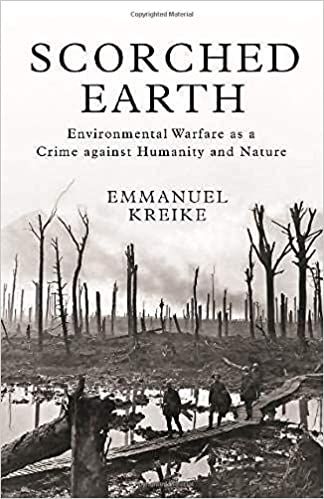 Scorched Earth: Environmental Warfare as a Crime against Humanity and Nature
by Emmanuel Kreike
(Princeton University Press, Jan 2021)
A global history of environmental warfare and the case for why it should be a crime.
The environmental infrastructure that sustains human societies has been a target and instrument of war for centuries, resulting in famine and disease, displaced populations, and the devastation of people's livelihoods and ways of life. Scorched Earth traces the history of scorched earth, military inundations, and armies living off the land from the sixteenth to the twentieth century, arguing that the resulting deliberate destruction of the environment—environcide—constitutes total war and is a crime against humanity and nature.
In this sweeping global history, Kreike shows how religious war in Europe transformed Holland into a desolate swamp where hunger and the black death ruled. He describes how Spanish conquistadores exploited the irrigation works and expansive agricultural terraces of the Aztecs and Incas, triggering a humanitarian crisis of catastrophic proportions. He demonstrates how environmental warfare has continued unabated into the modern era (e.g. Agent Orange in Vietnam). His panoramic narrative takes readers from the Thirty Years' War to the wars of France's Sun King, and from the Dutch colonial wars in North America and Indonesia to the early twentieth century colonial conquest of southwestern Africa.
Shedding light on the premodern origins and the lasting consequences of total war, Scorched Earth explains why ecocide and genocide are not separate phenomena, and why international law must recognize environmental warfare as a violation of human rights.
Book may be ordered here.
---
Codebreaking: A Practical Guide (Kindle Edition)
by Elonka Dunin, Klaus Schmeh
(Robinson, Dec 2020)
This practical guide to breaking codes and solving cryptograms by two world experts, Elonka Dunin and Klaus Schmeh, describes the most common encryption techniques along with methods to detect and break them. It fills a gap left by outdated or very basic-level books.
This guide also covers many unsolved messages. The Zodiac Killer sent four encrypted messages to the police. One was solved; the other three were not. Beatrix Potter's diary and the Voynich Manuscript were both encrypted - to date, only one of the two has been deciphered. The breaking of the so-called Zimmermann Telegram during the First World War changed the course of history. Several encrypted wartime military messages remain unsolved to this day. Tens of thousands of other encrypted messages, ranging from simple notes created by children to encrypted postcards and diaries in people's attics, are known to exist. Breaking these cryptograms fascinates people all over the world, and often gives people insight into the lives of their ancestors. Geocachers, computer gamers and puzzle fans also require codebreaking skills.
The book's focus is very much on breaking pencil-and-paper, or manual, encryption methods. Its focus is also largely on historical encryption. Although manual encryption has lost much of its importance due to computer technology, many people are still interested in deciphering messages of this kind.
Book may be ordered here.
---
---
Section I - INTELLIGENCE HIGHLIGHTS

New CIA Recruitment Website Aims to Diversify Spy Agency. WANTED: Spies from all backgrounds and walks of life.

Striving to further diversify its ranks, the CIA launched a new website Monday to find top-tier candidates who will bring a broader range of life experiences to the nation's premier intelligence agency

The days of all American spies being white male graduates from Ivy League schools are long gone. The CIA director is a woman and women head all five of the agency's branches, including the directorates of science and technology, operations and digital innovation.

But while the CIA has been diversifying for years, intelligence agencies still lag the federal workforce in minority representation. [Read more: AP/4January2021]

Peace Talks to Resume Under Shadow of Targeted Afghan Killings. Battling a resurgence in violence including a campaign of targeted killings of journalists, Afghanistan's government is set Tuesday to resume peace talks with the Taliban, with efforts expected to be focused on securing a cease-fire agreement in the last days of Donald Trump's presidency.

Since the intra-Afghan talks began in September in the Qatari capital of Doha, where the Taliban have a political office, violence has increased nationwide, including an attack on Kabul University that killed dozens of students and Taliban attempts to capture Lashkar Gah and Kandahar cities in the southern region.

"The current levels of violence, including targeted killings, is unacceptable," Zalmay Khalilzad, U.S. special envoy for Afghan reconciliation, said in a series of tweets as he prepared to head to Doha, two weeks before Trump is due to leave office. "Both sides must demonstrate they are acting in the best interest of the Afghan people by making real compromises and negotiating an agreement on a political settlement as soon as possible and an immediate significant reduction in violence/cease-fire." [Read more: Najafizada/Stars&Stripes/5January2021]

Political Destabilization Among Dimensions of Russia's Hybrid Aggression Against Ukraine - Intel Chief. The Foreign Intelligence Service of Ukraine (SZRU) sees political destabilization as one of the dimensions shaping up Russia's hybrid aggression targeting Ukraine, says the agency's chief, Valeriy Kondratiuk.

"We are observing the attempts by Russia's secret services to carry out special operations aimed at sowing discord in Ukrainian society and undermining the foundations of Ukrainian statehood," Kondratiuk said, according to the SZRU press service.

"They bid on systematically compromising the Ukrainian national idea and Western civilizational choice, as well as claiming 'the artificial nature of Ukrainian identity and state' (recently, this discourse has been imposed on us both externally and internally). Moscow is actively manipulating the factor of the temporarily occupied territories, trying to play the people of Ukraine and the "Kyiv authorities" off against each other, claiming that the latter allegedly betrayed election promises regarding the long-awaited peace in Donbas," the statement reads. [Read more: Unian/4January2021]

Head of Egypt's General Intelligence Service Discusses Cooperation, Regional Developments With Sudanese Officials. Head of Egypt's General Intelligence Service Abbas Kamel met with Sudanese leaders in Khartoum on Tuesday, discussing issues of bilateral cooperation in various fields, as well as regional developments, including developments related to the Grand Ethiopian Renaissance Dam.

Kamel met with the head of Sudan's Sovereign Council Abdel-Fattah Al-Burhan and his deputy Mohamed Hamdan Dagalo, and Prime Minister Abdalla Hamdok, in addition to Sudan's Director of the General Intelligence Service Gamal Abdel-Majid.

Kamel also conveyed Egyptian President Abdel-Fattah El-Sisi's greetings and appreciation to Al-Burhan, reiterating his congratulations to Sudan, its leadership, government and people on the country's Independence Day.

He also asserted Egypt's eagerness to continue supporting Sudan in various fields. [Read more: ahramonline/4January2021]

Former US Intelligence Agent Says Iran, Not Libya, behind Lockerbie Bombing. A former Central Intelligence Agency agent claimed on Sunday that Iran, not Libya, was most likely behind the 1988 Lockerbie bombing, which killed 270 people mostly Americans.

In an article featured by the Times of Israel on Sunday, former operative John Holt said: "I am breaking 20 years of silence about one of the most heinous plane bombings on record, Pan Am flight 103 over Lockerbie, Scotland on December 21, 1988. I can now tell you, as I have been telling the CIA and FBI since being interviewed by them in early 2000, that I and many other intelligence officers do not believe that Libya is responsible for the bombing. Iran, as the original evidence clearly showed, is the true perpetrator of this deadly attack and should be brought to justice."

He accused recently resigned US attorney general William Barr of diverting blame from Iran in the case. [Read more: AsharqAl-Awsat/4January2021]

Algeria Clears Bouteflika's Brother of Conspiracy. An Algerian court cleared former president Abdel-Aziz Bouteflika's once powerful brother Said of conspiracy charges in a retrial on Saturday, the official APS agency reported.

The military appeals court also acquitted two former spy chiefs, Mohamed Mediene and his less influential successor, Bachir Tartag, who were jailed in 2019 during the "Hirak" mass protests.

Mediene, also known as General Toufik, headed the all-powerful DRS intelligence agency from its foundation in 1990 up to his fall from grace in 2015.

Said Bouteflika, who was detained in May 2019, was long seen as the real power running the North African country after his brother suffered a stroke in 2013 that left him nearly incapacitated. [Read more: MEE/2January2021]


---
Section II - CONTEXT & PRECEDENCE

Inside the CIA, She Became a Spy for Planet Earth. Linda Zall played a starring role in American science that led to decades of major advances. But she never described her breakthroughs on television, or had books written about her, or received high scientific honors. One database of scientific publications lists her contributions as consisting of just three papers, with a conspicuous gap running from 1980 to 2020.

The reason is that Dr. Zall's decades of service to science were done in the secretive warrens of the Central Intelligence Agency.

Now, at 70, she's telling her story - at least the parts she's allowed to talk about - and admirers are praising her highly classified struggle to put the nation's spy satellites onto a radical new job: environmental sleuthing.

"It was fun," she said of her C.I.A. career. "It was really a lot of fun." [Read more: Broad/NYTimes/5January2020]

As Understanding of Russian Hacking Grows, So Does Alarm. On Election Day, General Paul M. Nakasone, the nation's top cyberwarrior, reported that the battle against Russian interference in the presidential campaign had posted major successes and exposed the other side's online weapons, tools and tradecraft.

"We've broadened our operations and feel very good where we're at right now," he told journalists.

Eight weeks later, General Nakasone and other American officials responsible for cybersecurity are now consumed by what they missed for at least nine months: a hacking, now believed to have affected upward of 250 federal agencies and businesses, that Russia aimed not at the election system but at the rest of the United States government and many large American corporations.

Three weeks after the intrusion came to light, American officials are still trying to understand whether what the Russians pulled off was simply an espionage operation inside the systems of the American bureaucracy or something more sinister, inserting "backdoor" access into government agencies, major corporations, the electric grid and laboratories developing and transporting new generations of nuclear weapons. [Read more: NYTimes/2January2021]

Former Senior CIA Officer Recalls Killing of Service Members by Suicide Bomber. In this episode of Intelligence Matters, host Michael Morell interviews Marc Polymeropoulos, a former senior CIA intelligence service officer who had a 26-year career in public service. He looks back to the day that seven service members were killed by suicide bomber Humam al-Balawi, who was working as a double agent. Polymeropoulos talks about why it was important to interview al-Balawi in person, the mistakes that were made, and what important lessons he still keeps with him. [Read more: CBSNews/30December2021]

Revealing Cold War Espionage Photo Tech: Spy Pigeons, Concealed Cameras, and More. The former CIA Chief of Disguise spoke with Wired for this 8.5-minute video that discusses some of the most crucial photography tools used for espionage in the Cold War. Some of what she describes sounds like myths but were actually hugely helpful in intelligence gathering operations.

During the Cold War, surveillance of Moscow was some of the most challenging that CIA operatives encountered. The agency came up with several different methods to obtain critical information, many of those methods involved photography. Jonna Mendez, the former CIA Chief of Disguise, reveals that it was more than just being in the right place at the right time, but also having access to photography tools that, at the time, were state of the art.

One such tool was the Pigeon Camera, which was a small, lightweight camera that was attached to pigeons by a harness. The camera was programmed to take photos at set intervals as the pigeons flew around their targets. [Read more: Schneider/PetaPixel/29December2020]


---
Biden Administration has to Rebuild Intelligence Sharing. As the Biden administration takes office, it will have to prioritize myriad critical global and regional challenges, ranging from terrorism to rebuilding alliances and improving intelligence collection. The past four years have seen foreign security agencies less interested in sharing intelligence with their U.S. counterparts, which in turn has deprived our national leaders of critical information.

A departing president usually shares with the incoming one the "crown jewels" of intelligence reporting, sources, methods, presidential findings and ongoing cases. Intelligence plays a critical role in informing policy decisions. That has not been the case with President Trump.

During my government career, I interacted with dozens of intelligence services across the globe and often realized how much the national security of the United States was enhanced by the information and analysis they provided. [Read more: Nakhleh/AlbuquerqueJournal/4January2021]

The Top 5 U.S. Espionage Cases of 2020. The year 2020, was a year steeped with several espionage cases coming to light. As expected, China and Russia compromised the top five cases in which a nation state targeted the United States using espionage to acquire information and technological know-how. These cases are: [Read more: Burgess/ClearanceJobs/30December2020]

Why an Iran Attack Could Be Biden's 'Hour One' Crisis. On January 3, Iran's leadership will mourn the one-year anniversary of the U.S. airstrike that killed Islamic Revolutionary Guard Corps General Qassem Soleimani and Iran's senior Iraqi militia commander Abu Mahdi al-Muhandis. And the world seems preoccupied with the possibility of imminent armed conflict in the Middle East as Iraqi militias sponsored by Iran ramp up both rocket attacks on U.S. sites and roadside bombings of convoys, and the U.S. flies B-52 bombers and positions the Navy's hardest-hitting strike forces to the Gulf.

A number of observers have speculated that a violent clash with Iran would be President Donald Trump's final and most destabilizing act in office. But there is every possibility that revenge for Soleimani and Muhandis might be the first crisis of the Biden administration instead.

The evidence for a post-January 20 confrontation has been accumulating for some weeks. [Read more: Knights/Politico/2January2021]

What Made Spy George Blake Tick? What to make of George Blake, associated with the Cambridge Five, who died this week in Russia at the ripe old age of 98?

Trying to understand the psychology of a mole is tougher than it first appears. The acronym MICE is bandied about in intelligence community circles because it seems to cover all the bases of why trusted people turn coat: Money, Ideology, Compromise, Ego.

From my experience with year-long interviews of three caught spies, including the notorious Robert Hanssen, and lately with a fourth spy I cannot yet name, I believe the acronym MICE does not suffice.

Human beings are far more complex than the limits of the acronym. There are deeper layers that, in fact, may be far more important. Those may not be fully clear even to the spies themselves: They are subconscious. [Read more: Charney/NOIR/27December2020]


---
Section IV - Research Requests, Jobs, Obituaries
Researcher Looking for Intelligence Officers with Knowledge of Cuban Government and Drug Trade
Hello. I am Alan Cunningham, a current graduate student at Norwich University where I am pursuing a Master's degree in International Relations. At Norwich, I am currently working on my Master's thesis, which focuses on Cuban governmental involvement in the drug trade from the 1960s to the 1980s, exploring how the use of narcotics can be a method of establishing effective diplomatic relationships and making war against an adversary. While I have gained a significant amount of information, I am making this announcement to see if any intelligence officers or analysts has information in regards to Cuban involvement in the drug trade and would be open to being interviewed by myself for my thesis. If you are interested in being interviewed or desire more information about my research before proceeding, please email me at alan.c.cunningham@gmail.com and I can go into more detail about my project.
Did you work in CIA's Alec Station or bin Laden Issue Station?
Author of four-volume history of anti-American terrorism at home and abroad from Eisenhower through Trump administrations would like to connect with anyone who worked in the CIA's Alec Station or Bin Laden Issue Station for assistance in writing an accurate profile of the unit for volume III (Clinton and Bush administrations). Please contact Dennis Pluchinsky at dpluchinsky@rocketmail.com.
The Vienna Tunnel - "Operation Silver" - Researcher Seeks More Info
After retiring from the CIA I ended up living in Vienna, Austria and got interested in the "Vienna Tunnel." It was a SIS/MI6 operation from 1949-52 or so which tapped Soviet phone lines between Soviet HQs and Moscow. It was the inspiration for the Berlin Tunnel in that same era. Very little information has been made public about the Vienna Tunnel and much of the information doesn't seem to make sense. If you have any ideas for how to find this tunnel or knowledge about this operation I would love to hear from you at hholmer1@gmail.com. Than you in advance, -Hans
Did you know: Eloise Page, Elizabeth Sudmeier, Adelaide Hawkins, or Mary Hutchison at CIA? Or have insights on Women in Intelligence? Please assist this author.
Nathalia Holt, Ph.D., author of Rise of the Rocket Girls: The Women who Propelled Us from Missiles to the Moon to Mars, is writing a book about the history of women at the CIA during the Cold War. She is eager to interview retired and active intelligence professionals, both men and women, to gather insight into the role of women at the CIA. She is particularly interested in those who knew Eloise Page, Adelaide Hawkins, Mary Hutchison, and Elizabeth Sudmeier. The CIA public affairs office is cooperating. The book will be published by Penguin Random House. The aim is to highlight the untold successes of the CIA during the early Cold War period and the role of women officers. If you would be willing to chat and share your insights, please contact Nathalia at nathaliaholt@gmail.com or 805-616-1690 (phone, text or Signal app). Holt's book Rise of the Rocket Girls was a New York Times best-seller and received glowing reviews. USA Today called her book, "Illuminating… these women are vividly depicted at work, at play, in and out of love, raising children — and making history. What a team — and what a story!" Her work has appeared in numerous publications including The New York Times, The Los Angeles Times, The Atlantic, Slate, Popular Science, and Time. She is a former fellow at the Ragon Institute of MGH, MIT and Harvard University.
Replies to Nathalia Holt PhD at nat@nathaliaholt.com. More info on this author at https://www.nathaliaholt.com/ or @nathaliaholt
THREE Faculty Openings for 2021 at Hilbert College, Hamburg, NY
Assistant Professor, Criminal Justice; Assistant Professor, Forensic Science/Crime Scene Investigation; and Assistant Professor, Intelligence & Data Analysis.
Interested candidates can view our job postings here.
Full Time Assistant Professor for Intelligence Studies Program at Catholic University, Washington, DC
AFIO Members with Academic Credentials! Potential Full Time Teaching Opportunity in 2022 in Catholic University's Intelligence Program
University located at 620 Michigan Ave NE, Washington, DC
Former CIA officer and staff historian Nicholas Dujmovic retired in 2016 to become the founding director of the Intelligence Studies Program at the Catholic University of America (CUA) in Washington, D.C. The program is successful and growing. The undergraduate Certificate in Intelligence Studies currently has 76 students enrolled--the largest such program on campus. The program continues to expand the number of intelligence courses offered, as well as their variety.
Dr. Dujmovic is optimistic that a full time position at the assistant professor level will open in the summer of 2022.
He is reaching out early to the AFIO community to identify potential candidates with the following attributes:
Significant service (at least 15 years) as a professional intelligence officer involved in analysis, operations, technical collection, or possibly support. A recent retiree closing a successful career would be ideal.
A Ph.D. from an accredited university in political science, history, area studies, a comparable field or a relevant STEM field.
Teaching experience at the university level, either undergraduate or graduate.
Evidence of past scholarship and a willingness to engage in further research and publication, consistent with CUA's commitment to excellence as a "research university."
An enthusiasm for teaching and advising mostly undergraduate students.
AFIO members wishing to learn more are encouraged to contact Dr. Dujmovic at dujmovic@cua.edu.
Assistant Professor of Criminal Justice - UTEP - University of Texas at El Paso
The University of Texas at El Paso's College of Liberal Arts, Department of Criminal Justice, is seeking a full-time tenure-track "Assistant Professor of Criminal Justice."
Position Description: The position begins Fall 2021 at the Assistant Professor level. Responsibilities include conducting and publishing scholarly research, seeking extramural funding, teaching face-to-face and online courses, and service to the department, university, and profession.
About UTEP: The University of Texas at El Paso is a Carnegie R1 and Community Engaged research university in the heart of the U.S.-Mexico border region, in a bicultural metroplex of over 800,000 people. UTEP faculty are nationally recognized for their commitment to student success, teaching, and research. UTEP enrolls more than 25,000 students, of whom nearly 80 percent are Latino/Latina. UTEP provides equal access and social mobility for over 50% of its student body of first generation students. UTEP comprises 10 academic colleges/schools. The Department of CJ offers an online B.A. in Security Studies, a Master of Science in Intelligence and National Security and a Master of Defense and Strategic Studies. The department also offers a B.A. in Criminal Justice, an equivalent 100% online B.A., and an M.S. in Criminology and Criminal Justice.
Required Qualifications: Applicants must have a Ph.D. in Criminal Justice, Criminology or closely related field in Intelligence and/or Security Studies from an accredited university. ABD applicants will be considered if doctorate will be completed by Fall 2021. Active research agenda and published scholarly journal articles are required to apply. Applicants with only a J.D., Psy.D., or Ed.D. will not be considered.
Preferred Areas: All research/teaching areas of criminal justice and criminology will be considered, but preference will be given to candidates who have demonstrated teaching and/or research areas in at least one of these areas: security studies, open source intelligence, or quantitative methods/statistics.
Application Instructions and Contact Information: To apply, visit https://www.utep.edu/employment Applicants must electronically submit: (1) letter of interest that includes teaching areas and research expertise, (2) curriculum vita, (3) one scholarly publication or dissertation manuscript, and (4) names and full contact information of three references that we may contact. If you have questions about the position, please contact the Search Committee Chair, Dr. Egbert Zavala, at EgbertZ@utep.edu.
Application Review Date: Review of applications will begin October 5th, 2020 and will continue until the position is filled.
Hiring decisions are based on budget approval. To explore UTEP, do so here. To apply for the position, contact Dr. Zavala at EgbertZ@utep.edu.
JTSUSA Has numerous career and part-time assignments available for cleared former military personnel. See listing here. Or contact Arnie.Gerstein@jtsusa.com or visit www.jtsusa.com
Adjunct instructors at the University of Texas at El Paso (US)
The National Security Studies Institute at the University of Texas at El Paso (UTEP) (see their website here) is seeking adjunct instructors to teach online graduate-level courses:
Legal Issues in Intelligence and National Security
Propaganda and Influence Operations
Intelligence and Counterterrorism
Political Economy of Terrorism
Risk Analysis
Emergency Management
Public Health and Homeland Security
A PhD in public policy, security studies, political science, or a related field is required.
Interested and eligible applicants should contact Stephen Coulthart (sjcoulthart@utep.edu).
---
Arthur Newman, Senior NSA Officer
Arthur Jay Newman, 89, NSA Rep to GCHQ and NSA IG, died 26 November 2020 in Houston, TX.
Arthur served in the US Air Force before going to work at NSA. He had a rewarding career rising in rank. He served tours in Yakima, Washington and Cheltenham, England where he was NSA's representative to GCHQ. He also served at NSA as the Inspector General. He retired from the Agency in 1986 with 33 years of service.
He and wife Rena left Baltimore, MD in 2007 and moved to Houston, TX to be closer to family.
He is survived by his wife of 67 years, Rena Belle Newman; a son, a daughter, and other family.
Arthur was a good man, a great friend to many, and respected by all.
Buz Sawyer, Senior Limited Duty Officer, Intelligence
Ivan Ernest Sawyer, 88, a Senior Navy LDO/Intelligence Officer, died 30 December 2020 in Omaha, NE.
Ivan was born in Stoneham, MA. He graduated from Malden Catholic High School, Malden, MA in 1950. He furthered his education with a degree from UNO in 1980.
Serving both in Korea and Vietnam, Ivan enlisted as a Seaman Recruit in 1952, in Boston, MA advancing to Yeoman, 1st Class. In 1960 he changed his specialty to Intelligence Specialist and was commissioned as an Ensign, (Limited Duty Officer, Intelligence) in 1963, at the U.S. Naval Air Station, Kenitra, Morocco. During his service he was awarded: Navy Achievement Medal, Navy Commendation Medal, Joint Service Commendation Medal, and the Defense Meritorious Service Medal, retiring on October 1, 1982 at Offutt AFB as the Senior Limited Duty Officer, Intelligence, U.S. Navy, with the rank of Commander. After retirement he worked as the Manager of the Leon Myers Stamp Center at Boys Town.
He is survived by his second wife, JoAnn E. Sawyer; two daughters; a son, and other family.
Notorious British traitor George Blake dies in Moscow aged 98
See obit covered above in news items in this edition of the WINs
---
AFIO EDUCATIONAL EVENTS IN COMING TWO MONTHS....
Monday, 18 January 2021, 1 PM EST - Virtual - AFIO Atlanta hosts Chapter member Harvey Klehr on "In Search of Godsend, the Fourth Soviet Spy at Los Alamos."
Harvey Klehr PhD is the Andrew W. Mellon Professor of Politics and History, Emeritus, at Emory University. He has written many books on espionage in the United States and the American Communist Party's history, among them Venona: Decoding Soviet Espionage in America (1999) and Spies: The Rise of the KGB in America (2009). He will discuss his work unmasking the fourth Soviet spy at the Manhattan Project, recently published in Studies in Intelligence. All members and friends of AFIO are invited.
For details, contact Atlanta Chapter President Brian Hooper at brian@afioatlanta.com or 404.403.8004.
Thursday, 21 January 2021, noon - 1 PST - Virtual via GoToMeeting - L.A. Chapter hosts Dr Ray Batvinis, Historian, Author, and former FBI speaks on "Agent Zhora: The Most Devastating Spy in American History"
Our guest speaker will be Ray Batvinis, a former FBI Special Agent. He will discuss: Agent Zhora: The Most Devastating Spy in American History
William Wolfe Weisband [Agent Zhora], an American who is considered by many scholars as the most damaging spy in the nation's history. He was a KGB source working as a Russian linguist for the Army Security Agency and the Armed Forces Security Agency - both were predecessors of the NSA. He was at the heart of American codebreaking against the Russians at the dawn of the Cold War and did incalculable damage to American security in the run up to the Korean War.
Raymond J. Batvinis PhD is a historian and educator specializing in the discipline of counterintelligence as a function of statecraft. For twenty-five years (1972-1997) Dr. Batvinis was a Special Agent of the FBI concentrating on counterintelligence and counterterrorism matters. His assignments included the Washington Field Office and the Intelligence Division's Training Unit at FBI headquarters. Later he served in the Baltimore Division as a Supervisory Special Agent where he supervised the espionage investigations of Ronald Pelton, John and Michael Walker, Thomas Dolce and Daniel Walter Richardson.
Following 9/11, Dr. Batvinis returned to the FBI for three years managing a team of former FBI agents and CIA officers who taught the Basic Counterintelligence Course at the FBI Academy. In addition to authoring scholarly articles, he has contributed to the Oxford History of Intelligence, an anthology of essays, published in 2009 by Oxford University Press. He has produced two books on the history of the FBI's counterintelligence program. The Origins of FBI Counterintelligence, (University Press of Kansas [UPK], 2007), and Hoover's Secret War Against Axis Spies, (UPK, 2014). He is currently writing a biography of William Weisband, an early Cold War American spy, while completing the third of a three volume history of the FBI's activities during World War II.

To participate or if you have other questions about this or other Los Angeles Chapter or meetings, email Vincent Autiero, President, at afio_la@yahoo.com To participate in the above event, email him and he will send you the link for the virtual GoToMeeting event.
Thursday, 28 January 2021, 6 PM EST - Virtual & In-Person - AFIO Atlanta hosts its monthly Thursday Cigar & Strategy Group social.
For details, contact Atlanta Chapter President Brian Hooper at brian@afioatlanta.com or 404.403.8004.
---
Other Upcoming Events from Advertisers, Corporate Sponsors, and Others
The International Spy Museum: will temporarily close to the public, beginning at 6 p.m. on December 23 through at least January 14, 2021
Click here to explore events, exhibits, and ticketing.
Friday, 15 January 2021, 11 a.m. - 12:30 p.m. - Ocala, FL - "Robert Wallace...America's 'Q' to discuss spy gadgets at upcoming Master the Possibilities event"
Yes...a physical event. A good sign for starting the new year.
The not-for-profit lifelong learning center Master the Possibilities is hosting AFIO Member Bob Wallace, former director of CIA's Office of Technical Service. Wallace's presentation, titled "Q" Lives: Spy Gadgets for Every Season," will be held PHYSICALLY in the Circle Square Cultural Center, 8395 S.W. 80th St. in Ocala, FL.
The course fee for the presentation is $5 for members and $10 for non-members. The event is open to the public. Registration is required, as space is limited.
Wallace, who served 33 years with the CIA as case officer and Director of Clandestine Technical Programs, will talk about how the development of spy technology has transformed espionage operations from Revolutionary War covert communications to present day disinformation operations.
Wallace earned his BA in History from Ottawa (Kansas) University in 1966 and an MA in Political Science from the University of Kansas in 1968. He served in U.S. Army during 1968-1970, leading long-range reconnaissance patrol teams of Company E, 75th Rangers in Vietnam.
Wallace joined CIA as an operations officer in 1971. His career at the CIA included five field tours and Chief of Station assignments. Headquarters tours were with the Comptroller's Office, Director of the Office of Technical Service and Acting Director of the Foreign Broadcast Information Service.
After retiring from the Agency in 2003, Wallace founded Artemus Consulting Group and was a part-time oral historian for CIA's Center for the Study of Intelligence.
Wallace has co-authored many books.
Books will be available for purchase and there will be a book signing immediately following the presentation.
To Register online, do so here. Or call (352) 861-9751 M-F, 9 a.m. to 4 p.m.
Attendees will be required to bring and wear a personal mask or face shield and to complete and sign a Coronavirus screening form prior to entry into the event.
Sunday, January 17, 2021, 2-3:30 pm EST - Zoom Virtual - The Cold War Museum hosts David Hatch, NSA's Chief Historian, discussing "What Was Likely the Most Important and Most Secret Counterintelligence Project of the Early Cold War? And What Did It Allow Us to Do?" Access to view a recorded version of this presentation, to view on your own schedule, is also available to all event registrants.
The Cold War Museum invites you to attend (virtually) a presentation by David Hatch, the Historian of the NSA on "VENONA: How an Astonishing and Closely-Held Work of Decryption Led Us to the Atomic Spies, the Cambridge Five, and Much More."
VENONA was probably the best counterintelligence tool the United States had in the early Cold War. The ability to decrypt an exceedingly difficult cryptosystem used by the Soviet intelligence services gave the United States unprecedented insights into Soviet espionage tradecraft as well as Soviet espionage targets, and significant clues to the identities of Americans cooperating in passing secrets to the USSR. Dr. Hatch will give an overview of the program, discuss some specific cases and talk about VENONA's impact on the early Cold War.

Dr. David Hatch has his MA from Indiana University, Bloomington, and his Ph.D. from American University in the District of Columbia. He has worked at the National Security Agency as analyst, supervisor, and staff officer. Since 1993, he has been the NSA Historian. Dr. Hatch is the author of many classified and unclassified articles about NSA's history and the history of cryptology, and has been a talking head on many television documentaries.
To participate live or to view recording of event, buy ticket via Eventbrite, then access event video as your leisure. A special link to that video will be provided to those who need it from CWM Executire Director Jason Hall. Registrants should email Jason@coldwar.org.
Cost: $20, 100% of which is a contribution to the Cold War Museum.
Location: ONLINE ONLY. Eventbrite ticket buyers will receive a link to the virtual room on the Zoom platform where this event will take place. We are recording the whole event, including the Q&A, for the Museum's archives.
For more information and ticketing, use this link.
This is the 39th in a series of presentations sponsored by the Museum featuring eyewitnesses to, and other experts on, significant Cold War events and activities.
28 January 2021, 6 pm EST - Virtual - OSS Society "Oh So Social" Conversation with Sec James Mattis and Hon. Mike Vickers

OSS Society kicks off their "Oh So Social" Monthly Conversation Series for 2021 with a presentation by Secretary James Mattis and the Honorable Michael Vickers. Event includes a special cocktail presentation by noted author/cocktail historian Philip Greene.
There is no charge to attend. To register, use this link.
---
In addition to the new Royal Blue long sleeve shirts, and the gray long sleeve hooded sweatshirts, the AFIO Store also has the following items ready for quick shipment:
NEW: LONG and Short-Sleeved Shirts with embroidered AFIO Logo and New Mugs with color-glazed permanent logo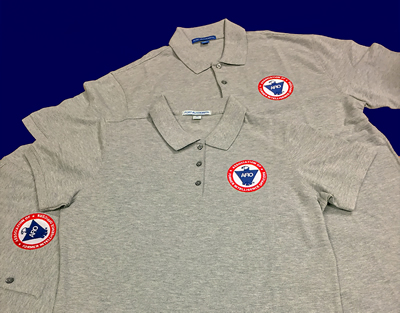 Show your support for AFIO with our new Polo Shirts. Be the first to buy these new, high quality, subtle heathered grey short sleeve shirts, and dark blue long sleeved shirts, of shrink and wrinkle resistant fine cotton with a soft yet substantial feel. They feature a detailed embroidered AFIO seal. Get a shirt for yourself and consider as gifts for colleagues, family, and friends. Only $45 each including shipping.
Sizes of (M) men or (W) women shirts; Small, Medium, Large, XL, XXL, and XXXL. At this time all orders will arrive as Short Sleeve shirts.
You may pay by check or credit card. Complete your order online here or mail an order along with payment to: AFIO, 7600 Leesburg Pike, Ste 470 East, Falls Church, VA 22043-2004. Phone orders at 703-790-0320. If interested in other shirt colors or sleeve lengths, contact Annette at: annettej@afio.com.
Available as a thank you for donations are the new AFIO logo face masks:
These soft, form-fitting, washable, non-medical grade fabric face masks have wide behind-the-ear elastics to make long periods of wear comfortable. Also easier to quickly put on or take off. Blue on outside, white inside. The masks do not have a nose wire but are sculpted, shaped, and sewn to fit most users. The all-cloth composition allows the masks to be washed or steam-disinfected without concerns over metal wires. The color logo is washable and a permanent part of the mask.
The masks, however, are not for sale. They are being offered strictly as a thank you gift to our donors.
For tax-deductible donations of $50 you will receive a receipt and our thank you gift of two of these newly-arrived face masks.
Donations of $100 receive four masks to be sent to the same address. Other amounts and split-shipments are available.
To donate now to support AFIO's programs and publications, please do so here.
We wish all members and donors continued good health, safe social distancing, and warmly appreciate any support you are able to provide the association.
---
AFIO Mug with color glazed logo. Made in America. Sturdy enough to sit on desk to hold pens, cards, paperclips, and candy.
This handsome large, heavy USA-made ceramic mug is dishwasher-safe with a glazed seal. $35 per mug includes shipping. Order this and other store items online here.
---
Guide to the Study of Intelligence and When Intelligence Made a Difference
"AFIO's Guide to the Study of Intelligence" has sold out in hard-copy.
However, it is available in digital form in its entirety on the AFIO website here.

Also available on the website here are the individual articles of AFIO's history project "When Intelligence Made a Difference" that have been published to date in The Intelligencer journal. More articles will be forthcoming in future editions.
---
Disclaimers and Removal Instructions
Weekly Intelligence Notes (WINs) are commentaries on Intelligence and related national security matters, based on open media sources, selected, interpreted, edited and produced for non-profit educational uses by members and WIN subscribers.
REMOVAL INSTRUCTIONS: We do not wish to add clutter to inboxes. To discontinue receiving the WINs:
a) IF YOU ARE A MEMBER - click here: UNSUBSCRIBE and supply your full name and email address where you receive the WINs. Click SEND, you will be removed from list. If this link doesn't open a blank email, create one on your own and send to afio@afio.com with the words: REMOVE FROM WINs as the subject, and provide your full name and email address where you are currently receiving them.
b) IF YOU ARE NOT A MEMBER, and you received this message, someone forwarded this newsletter to you [contrary to AFIO policies]. Forward to afio@afio.com the entire WIN or message you received and we will remove the sender from our membership and distribution lists. The problem will be solved for both of us.
CONTENTS of this WIN [HTML version recipients - Click title to jump to story or section, Click Article Title to return to Contents. This feature does not work for Plaintext Edition or for some AOL recipients]. If you wish to change to HTML format, let us know at afio@afio.com. The HTML feature also does not work for those who access their e-mail using web mail...however NON-HTML recipients may view the latest edition each week in HTML at this link: https://www.afio.com/pages/currentwin.htm
---
WINs are protected by copyright laws and intellectual property laws, and may not be reproduced or re-sent without specific permission from the Producer. Opinions expressed in the WINs are solely those of the editor's or author's listed with each article. AFIO Members Support the AFIO Mission - sponsor new members! CHECK THE AFIO WEBSITE at www.afio.com for back issues of the WINs, information about AFIO, conference agenda and registrations materials, and membership applications and much more!
(c) 1998 thru 2021. AFIO, 7600 Leesburg Pike, Suite 470 East, Falls Church, VA 22043-2004. Voice: (703) 790-0320; Fax: (703) 991-1278; Email: afio@afio.com
---
About AFIO | Membership Renewal | Change of Address | Upcoming Events | Chapter Locations | Corporate/Institutional Memberships | Careers in Intelligence Booklet | Guide to the Study of Intelligence | Intelligencer Journal | Weekly Intelligence Notes | To Make A Donation | AFIO Store | Member-Only Section | Code of Ethics | Home Page
---