---
CONTENTS
Section I - INTELLIGENCE HIGHLIGHTS
Section II - CONTEXT & PRECEDENCE
Section IV - Research Requests, Jobs, Obituaries
Other Upcoming Events from Advertisers, Corporate Sponsors, and Others
For additional AFIO and other Events two+ months or more... Calendar of Events
WIN CREDITS FOR THIS ISSUE: The WIN editors thank the following special contributors: rsy, ec, po, pjk, mh, km, gh, mk, rd, fm, kc, jm, mr, jg, th, ed, and fwr. They have contributed one or more stories used in this issue.

The WIN editors attempt to include a wide range of articles and commentary in the Weekly Notes to inform and educate our readers. However, the views expressed in the articles are purely those of the authors, and in no way reflect support or endorsement from the WIN editors or the AFIO officers and staff. We welcome comments from the WIN readers on any and all articles and commentary.

CAVEATS: IMPORTANT: AFIO does not "vet" or endorse research inquiries, career announcements, or job offers. Reasonable-sounding inquiries and career offerings are published as a service to our members, and for researchers, educators, and subscribers. You are urged to exercise your usual caution and good judgment when responding, and should verify the source independently before supplying any resume, career data, or personal information.]
If you are having difficulties with the links or viewing this newsletter when it arrives by email, members may view the latest edition each week at this link.
---
Other items brought to our attention:
BIDEN's Presentation and Visit to Liberty Crossing - Headquarters of the Office of the Director of National Intelligence
President Biden delivered remarks at the Office of the Director of National Intelligence in McLean, VA. He praised the expertise and dedication of the officers and how seriously the WH and IC are taking the "Havana Syndrome" attacks. He also spoke of looming changes and major unpredictable disruptions the country -- and its Intelligence Community -- are facing. And made a commitment to the IC workforce that he will not politicize their work. Starts with welcome by DNI Avril Haines. CSPAN video runs 30 minutes.
---
Havana Syndrome: Is It Safe to Serve?
by Marc Polymeropoulos, Opinion in The Hill, 25 July 2021
Havana Syndrome. Microwave attacks. Directed-energy weapons. Anomalous health incidents (AHI). Whatever the term of the day is for the U.S. government, for me and others who are victims of these attacks, we know only one simple truth: We are hurting. Our heads pound. Vertigo is terrifying. Sleep is fleeting. Tinnitus is distracting. Work becomes an afterthought. Our families are supportive, but secretly are terrified that we have suffered an insidious invisible wound whose actual effects may not be known for years. Will we develop cancers or Parkinson's disease? Will our symptoms subside, become more tolerable, or perhaps get worse? And yet, as the weeks and months go by, with doctor visits and rehabilitation and the great unknown of whether we will ever recover, the attacks on government personnel, quite amazingly, keep occurring. Article continues here.
---
About 100 CIA Officers, Family Members Afflicted by 'Havana Syndrome' —CIA Chief
Reuters, 22 July 2021
About 100 CIA officers and family members are among some 200 U.S. officials and kin sickened by "Havana syndrome," CIA Director William Burns said on Thursday, referring to the mysterious set of ailments that include migraines and dizziness. Burns, tapped by U.S. President Joe Biden as the first career diplomat to serve as CIA chief, said in a National Public Radio interview that he has bolstered his agency's efforts to determine the cause of the syndrome and what is responsible. He confirmed that among other steps, he tapped a senior officer who once led the hunt for Osama bin Laden to head a task force investigating the syndrome, and said he tripled the size of the medical team involved in the probe. Story continues here.
---
Havana Syndrome Task Force to Be Led by Veteran of Hunt for Bin Laden
CIA Director Burns turns to undercover agency veteran to track down cause of health incidents suffered by U.S. spies and diplomats
by Warren P. Strobel, The Wall Street Journal, 21 July 2021
CIA Director William Burns has tapped a veteran of the agency's hunt for Osama bin Laden to head a task force aimed at finding the cause of unexplained health incidents suffered by U.S. spies and diplomats around the world, current and former officials familiar with the matter said. The choice of the Central Intelligence Agency officer—whose identity remains undercover—is part of what the officials described as a quickening effort to determine the source of the apparent attacks, which has proven elusive. They have affected scores of U.S. officials posted overseas over the last five years, and are sometimes known as "Havana Syndrome" because the symptoms were first reported in 2016 by diplomats at the U.S. Embassy in Havana. A scientific panel under the National Academy of Sciences, Engineering and Medicine in December said some form of directed energy emissions were the most likely culprit for the symptoms experienced by U.S. officials, which include dizziness, severe headaches, nausea and cognitive difficulties. Mr. Burns, who became CIA director in March, has said that identifying the source of the attacks and getting treatment for affected agency personnel are among his top priorities. Some current and former intelligence officials suspect Russia is behind the attacks, but that remains unproven and Moscow has denied involvement.
Article continues here.
---
British Spy, Spooks for Hire Conspired to Take Down Trump and Steal a U.S. Election
by Rowan Scarborough, Analysis and Opinion in The Washington Times, 22 July 2021
The Christopher Steele dossier is the most important political document in America's modern era. Imported from London, the dossier contained a dozen or so bogus felony allegations against a U.S. president, Donald Trump, and aides for purported Russian election collusion. It was designed to bring his end. Unleashing it like a piece of destructive malware, Democratic Party operatives sent the dossier coursing through Washington's power machines to program them to get Mr. Trump. Recipients treated the collection of 2016 memos like precious jewels — FBI directorships and counter-intelligence; the Justice Department; the Barack Obama White House and his CIA and State Department; senior congressional Democrats, most notably intelligence chair Rep. Adam Schiff; and the most influential cluster of newsrooms in the world that shape and dictate Washington's daily political struggles. Article continues here.
---
---
Inside the SCIF: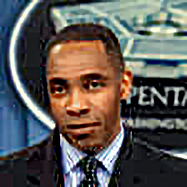 Inside the SCIF by JJ Green, WTOP - Issue #122, 22 July has details on Kaseya unlocks files after ransomware attack using "universal decryptor"; The Pegasus Project exposes spyware used to hack cellphones using Zero-Click software and Zero-day hacks gives hackers access to everything you have or use - banking, pictures, passwords...; Dirty money, politicians, and Russia; Iranian agents' attempts to abduct journalist; Was Epstein a Spy?; NYC's new Biometrics Privacy Policy; and more.

The latest Target USA Podcast 286 is on: MASIH ALINEJAD, Targeted by Iran for Abduction speaks out
When the FBI first warned her 8 months ago, she didn't take it seriously. After 5 Iranian regime operatives were indicted for a plot to kidnap her, that's all changed.

And "The Hunt" explores: ISIS plotting its return to power.
A Baghdad suburb was rocked by a massive, deadly explosion recently. But it was more than that.
J.J. Green interviews Dr. Hans Jakob Schindler, senior director of the Counter Extremism Project, who warns that ISIS is slowly gaining strength.
---
The Latest... from Jeff Stein's "SpyTalk" series...
July 22: "Families of Spies" by Jeff Stein
From Saigon to Kabul to Israel and at home
Podcast here

July 21: "NSO's Spyware Abuse Exposed Years Ago" by Jeff Stein
DC bigwigs signed up as advisers anyway
Article here

July 18: "A Dazzling Debut Spy Thriller Carved in Poison" by Matthew Brazil
Sergei Lebedev's 'Untraceable' explores evil through the minds of both the hunter and the hunted
Article here

Readers, for a brief time, can subscribe for free for articles and weekend podcasts here.
---
The Arkin Group's July 22 "In Other News" letter to private clients by former Operations Officer Jack Devine features...
Russia's multi-pronged support of Myanmar is a microcosm of its strategy in Southeast Asia.
Leftist, former schoolteacher Pedro Castillo is declared President of a divided Peru, projected economic growth could play in his favor.
Enjin becomes first blockchain platform to gain acceptance into the United Nations Global Compact, signaling widespread range of corporate sustainability efforts.

Follow link here to read analyses and predictions given to their private clients on the topics above.
Also, see June 15 Daily Beast article on Putin and Biden by Devine here.

Recently released was Jack Devine's Spymaster's Prism. AFIO's interview with him about this book appears in this issue at top of right column of this issue of the WINs. You can view the video at this link. Or hear the podcast here.

---
---
There will be no WINs next week, Tuesday, 3 August 2021.
We will resume the following Tuesday, 10 August.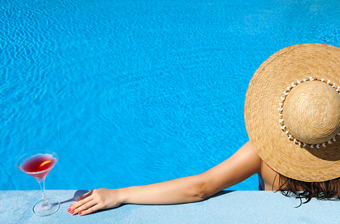 ---
Just released to members-only...
…U.S. National Elections Were Fair and Verifiable and Enjoyed Widespread Public Confidence…

Released 27 July 2021
Shelby Pierson, ODNI's U.S. National Elections Security "Czar"
Interview Part #2 on "her post-2020 Election Assessment and what the focus is now."
Interview of Friday, 21 May 2021 of Shelby Pierson, Election Threats Executive, Office of the Director of National Intelligence
Interviewer: James Bruce PhD, former CIA Senior Analyst, AFIO Board Member; Host: AFIO President James Hughes, a former CIA Operations Officer.
TOPIC: Threats to America's Elections and the Activities of the Intelligence Community in the 2020 election was the remit of Mrs. Pierson. Her ODNI office was to assess, warn, and counter those threats and to ensure public confidence in fair elections and the transfer of power. Mrs. Pierson is the first "U.S. Election Security Czar."
This second interview runs 39 minutes which includes numerous Q&As.
Access the Pierson Interview #2 here or click above image.
---
Prior Videos in the "AFIO Now" Series
View the publicly-released ones on our YouTube page, or listen to the podcast version at the links below.
PODCASTS: AFIO NOW content is also available on various podcasting platforms. Search for 'AFIO Podcast' for a selection of public released videos on Podbean; iTunes; Google; Spotify; Amazon Music; Amazon TuneIn + Alexa; iHeartRadio; and Pandora
Or log into the Member-only area to view private and public interviews.
---
---
Details on the exciting upcoming Virtual Education Programs of the National Cryptologic Museum Foundation are available on their new webpage here
Other NCF Events can be found here on NCF website here, and CCH website here.
---
---
---
Newly Released, Overlooked, or Forthcoming Books
Made in China: Wuhan, Covid and the Quest for Biotech Supremacy
by Jasper Becker
(Hurst, Aug 2021)
The coronavirus pandemic started in Wuhan, home to the leading lab studying the SARS virus and bats. Was that pure coincidence? This book explores what we know, and still don't know, about the origins of COVID-19, and how it was handled in China.
"Jasper Becker draws on many years of experience in investigative journalism in China to probe a pressing mystery. Can it really be a mere coincidence that Covid-19 appeared in close proximity to the only known laboratory in the world that was specialised in experimenting with the SARS virus, a close relative of Covid? Becker's examination of the evidence from Wuhan suggests that such a coincidence is most unlikely." — James Kynge, Global China Editor, Financial Times
"Becker's masterly knowledge of Chinese history and Chinese language sources offer unique insights that allow readers to reach their own conclusions as to the cause of the pandemic, a watershed in world affairs. His analysis of government responses confirms the Chinese Communist Party's preoccupation with controlling the public narrative, dispelling the widespread and oversimplified image of authoritarian efficacy in pandemic management. Becker also performs a major service in discussing the future global public health risks that may emanate from the PRC." — Dr Kun-Chin Lin, Deputy Director of the Centre for Geopolitics and Tun Suffian College Lecturer at Gonville & Caius College, University of Cambridge
Book may be ordered here.
---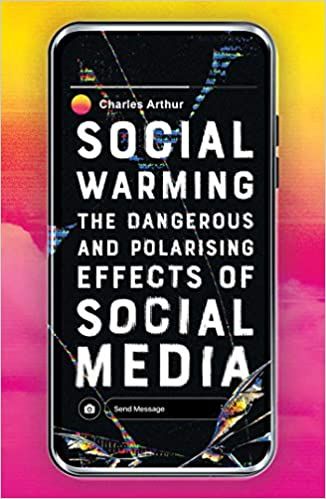 Social Warming: The Dangerous and Polarising Effects of Social Media
by Charles Arthur
(Oneworld Publications, Aug 2021)
'Social media was meant to bring us closer together. Instead, it tore us apart. Charles Arthur has written the definitive account of how arrogance and greed got us into this mess, and how we might get out of it. Witty, rigorous, and as urgent as a fire alarm.' — Dorian Lynskey
'A guide to how the apps we use every day are hacking our politics, our society, and even who we are. It reads like science fiction, except he's describing our world – right now.' — Ian Dunt
Coolly prosecutorial — Guardian
'A compelling account of how a handful of social media platforms came to dominate society and how to minimise the damage they cause, because "We can't uninvent them".' ― Mirror
'The rapidity with which social media has come to dominate communications in this country – in less than two decades – has been breathtaking… Arthur helps bring the whole complex issue into greater focus here. He looks at the origins of social media, describing its early promise, and then follows the dangerous paths the phenomenon has been taking in recent years.' — Booklist
Book may be ordered here.
---
EIGHT MONTHS BEFORE RELEASE - BUT PREORDER FOR A SPECIAL 20% DISCOUNT FROM PUBLISHER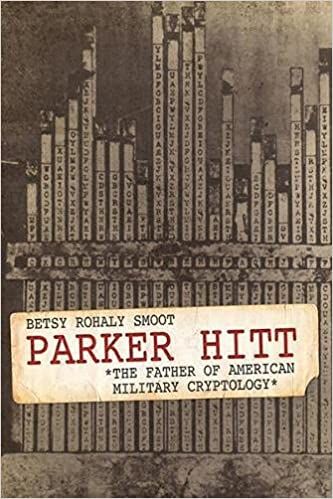 Parker Hitt: The Father of American Military Cryptology
by Betsy Rohaly Smoot
(University Press of Kentucky, Mar 2022)
"Success in dealing with unknown ciphers is measured by these four things in the order named: perseverance, careful methods of analysis, intuition, luck." So begins the first chapter of Colonel Parker Hitt's 1916 Manual for the Solution of Military Ciphers, a foundational text in the history of cryptology. An irrepressible innovator, Hitt possessed those qualities in abundance. His manual, cipher devices, and proactive mentorship of Army cryptology during World War I laid the groundwork for the modern American cryptologic system. Though he considered himself an infantryman, Hitt is best known as the "father of American military cryptology."

In Parker Hitt: The Father of American Military Cryptology, Smoot brings Hitt's legacy to life, chronicling his upbringing, multiple careers, ingenious mind, and independent spirit. In the 1910s, after a decade as an infantry officer, Hitt set his sights on aviation. Instead, he was drawn to the applied sciences, designing signal and machine-gun equipment while applying math to combat problems. Atypical for the time, Hitt championed women in the workplace. During World War I he suggested the Army employ American female telephone operators, while his wife, Genevieve Young Hitt, became the first woman to break ciphers for the US government. His daughter, Mary Lue Hitt, carried on the family legacy as a "code girl" during WW II. Smoot provides an insightful profile of an American cryptologic hero and the early twentieth-century military. Draws on Hitt's letters, photographs, and diaries, the book introduces readers to Hitt's life on the front lines, in classrooms and workshops, and at home.
Book may be preordered at 20% discount here. NOTE: Receive 20% off your purchase with code FA20 if you preorder now through kentuckypress.com or by calling 1-800-537-5487!
---
The Cyberlaw Podcast and Steptoe Cyberblog
With its sometimes contrasting insights, the podcast and cyberblog serve up opinionated and provocative thoughts on the issues — especially cybersecurity and privacy — that arise at the intersection of law, information technology, and security.

Stewart Baker is the host and editor of Steptoe's Cyberblog and Podcasts.


Stewart served as the first Assistant Secretary for Policy at the Department of Homeland Security where he set cybersecurity policy, including inward investment reviews focused on network security. He is the author of Skating on Stilts – Why We Aren't Stopping Tomorrow's Terrorism, a book on the security challenges posed by technology and a blog of the same name. He also served as General Counsel of the National Security Agency. Stewart was a law clerk to Justice John Paul Stevens on the US Supreme Court and the Honorable Frank M. Coffin of the US Court of Appeals for the First Circuit. He also serves as the Chairman of AFIO.
The Cyberlaw Podcast
Episode 371: Fighting Ransomware by Pushing All the Buttons on the Dashboard
July 19, 2021
Episode 370: Should We Add "Jumping U.S. Red Lines" to the 2021 Olympics?
July 12, 2021
Episode 369: This Episode Could Be Worth $1,000 to the ACLU
July 6, 2021
Episode 368: The Trustbusters Come for Big Tech
June 28, 2021
Episode 367: President Biden's European Cybertour
June 21, 2021
Episode 366: Are Stealth Quotas the Cure for AI Bias?
June 14, 2021
Episode 365: Transatlantic Drift
June 7, 2021
Episode 364: Does Good Ransomware Policy Have To Be Boring?
June 1, 2021
Episode 363: Is Apple Storing its Dorian Gray Portrait Behind the Great Firewall?
May 24, 2021
Episode 362: The Biden Cybersecurity Executive Order – CISA as CISO
May 17, 2021
Episode 361: Computers Will Soon Be Hacking Us. If They Aren't Already.
May 10, 2021
Episode 360: The Robot Apocalypse and You
May 3, 2021
Episode 359: The Cybersecurity Benefits of Desk Drawers
April 26, 2021
Episode 358: Cybersecurity Issues On The Congressional Agenda
April 19, 2021
Episode 357: Conservative Catfight
April 12, 2021
Episode 356: Who Minds the Gap
April 5, 2021
Many more episodes are available here.
---
Visit, Follow, Subscribe to AFIO's LinkedIn, Twitter, and YouTube pages to receive updates.
Members who use social media or wish to explore, will find new announcements and other material on AFIO's Twitter and LinkedIn pages. New videos on our YouTube page appears below as well.
Access them here: LinkedIn, Twitter, and YouTube. By following or subscribing on those sites, one can be notified as new material appears.




NEW — PODCASTS: Are you too busy to sit and watch an entire "AFIO Now" episode above on YouTube? Would you rather listen in your car or while accomplishing other tasks? Now you can quickly download or stream episodes on your favorite podcasting platform. AFIO is now available on 8 podcasting platforms. Search for 'AFIO Podcast' for a selection of the interviews above (public released ones) on Podbean; iTunes; Google; Spotify; Amazon Music; Amazon TuneIn + Alexa; iHeartRadio; and Pandora.
---
Guide to the Study of Intelligence and When Intelligence Made a Difference

"AFIO's Guide to the Study of Intelligence" has sold out in hard-copy.
However, it is available in digital form in its entirety on the AFIO website here.

Also available on the website here are the individual articles of AFIO's history project "When Intelligence Made a Difference" that have been published to date in The Intelligencer journal. More articles will be forthcoming in future editions.

---

---

---

One of the special benefits of membership in AFIO: access to CIA's inhouse gift shop — the EAA Store.

It requires a quick preapproval process described here to all newly joined and current AFIO members. And then allows you to purchase online their unusual logo'd gift items for self or colleagues. At left is the latest photo EAA released on July 23 featuring some of their newest items:

---
---
Section I - INTELLIGENCE HIGHLIGHTS

Biden to Address Intelligence Community for First Time as President. Six months into Joe Biden's presidency, the intelligence community still can't quite escape politics.

Biden will make his first formal remarks to staff at the Office of the Director of National Intelligence on Tuesday, an address that comes at a moment of quiet but profound change for a workforce that was buffeted by the fierce political winds of the Trump era.

After four years of bitter criticism by former President Donald Trump, who accused the intelligence community of "Nazi"-like practices and said top leaders should "go back to school," the intelligence community has sought to quietly return to business-as-usual under a decidedly more conventional president.

The Biden administration has vowed to keep politics out of intelligence and has installed senior leaders that are seen as far less overtly partisan than either of Trump's final two national intelligence directors. The President on Tuesday will "underscore the importance of intelligence collection and analysis that is free from political interference or pressure," a senior administration official told CNN. [Read more: Williams/CNN/27July2021]

National Geospatial-Intelligence Agency Opens New Lab for Unclassified Collaboration. The National Geospatial-Intelligence Agency has opened its first unclassified laboratory in St. Louis, continuing the agency's push for collaboration with commercial and nontraditional partners.

While NGA has unclassified areas within some of its facilities, Moonshot Labs is unique in that it was designed to be open from the very beginning. Industry leaders in the geospatial intelligence (GEOINT) space have said the classification requirements companies need to meet in order to work with the intelligence community are onerous, even when much of the work is technically at the unclassified level. In response, the agency has expressed interest in conducting more of its work in the unclassified space, and the work-from-home reality of the COVID-19 pandemic pushed it to adopt new practices that encouraged more work at the unclassified level. NGA Director Vice Adm. Robert Sharp said last year that many of those new practices would become the norm.

Located in downtown St. Louis, the new Moonshot Labs will encompass 12,000 square feet of shared workspace within the T-REX innovation center, a GEOINT-focused group with ties to NGA. According to a video announcing the endeavor, NGA stated the lab will support software development specializing in geospatial technology. [Read more: Strout/DefenseNews/26July2021]

Iran Says It Arrested Members of Spy Group Linked to Israel's Mossad Intelligence Agency. Iran's state TV reported on Tuesday that authorities arrested members of a group linked to Israel's Mossad intelligence agency amid ongoing protests over water shortages in the country's southwest.

The report said "a network of spy agents, with a large amount of weapons and ammunition" was arrested after sneaking into Iran from across its western border. It claimed the alleged Mossad agents intended to use the weapons during riots in Iran and also for assassinations.

The state TV did not elaborate or say how many alleged agents were arrested or when they purportedly infiltrated into Iran. Iran borders Turkey and Iraq to the west. [Read more: AP/27July2021]

Accused CIA Leaker Joshua Schulte Allowed to Represent Himself at Next Vault 7 Trial. A U.S. judge ruled Monday that a former CIA software engineer accused of providing classified information to WikiLeaks will be allowed to represent himself at his next trial.

Judge Paul Crotty, of the Southern District of New York, said in a July 26 decision that Joshua Schulte, a former employee at the Central Intelligence Agency, would be allowed to discharge his current legal representation, and waive his right to counsel.

Schulte is scheduled to stand trial again in October 2021, marking the second time he will face espionage-related charges for allegedly stealing details about U.S. hacking tools from the CIA, then transmitting that data to WikiLeaks. The result, prosecutors say, was the 2017 publication of the so-called Vault 7 files, a cache of data revealing the agency's ability to compromise consumer technology like smart TVs and web browsers for espionage purposes.

The incident represented the largest leak in CIA history. [Read more: Stone/Cyberscoop/26July2021]

Ukraine: Zelenskyy Appoints National Institute For Strategic Studies Director Lytvynenko Foreign Intelligence Service Head To Replace Kondratiuk. President Volodymyr Zelenskyy has dismissed the Head of the Foreign Intelligence Service, Valerii Kondratiuk, and appointed Oleksandr Lytvynenko, the Director of the National Institute for Strategic Studies, in his place.

This is stated in decrees Nos. 301-303, Ukrainian News Agency reports.

Kondratiuk has worked in this position since June 2020. [Read more: UkrainianNews/23July2021]

Maine Senators Join Push to Help Intelligence Workers. Maine's U.S. senators have joined a push to help intelligence professionals increase their mobility.

Republican Sen. Susan Collins and independent Sen. Angus King want to allow the intelligence workers to deduct some moving expenses from federal taxes. That privilege is currently extended to active-duty military members.

The senators said the intelligence workers are vital to national security and sometimes must relocate due to a change in assignment. They have joined a bipartisan group of senators that is supporting the Intelligence Community Workforce Agility Protection Act of 2021.

The senators said the workers "make invaluable contributions to our national security, and we as a country have a duty to provide strong support for their efforts." [AP/21July2021]

Trial Against Former Panamanian President Martinelli for Espionage Begins. The new trial against former Panamanian President Ricardo Martinelli for the case of political espionage during his term (2009-2014) started on Wednesday with a month delay of the scheduled date due to two suspensions and after the annulment of the first one, in which he was declared "not guilty".

Martinelli, who arrived at court with his defense calling this new trial a "political hoax", faces eight years in prison for two crimes: interception of telecommunications; and tracking, persecution, and surveillance without judicial authorization.

The 69-year-old former president is accused of having intercepted the telecommunications of nearly 150 people, including business people, rival politicians, and even his allies and journalists. [Read more: LatinAmericanNews/21July2021]


---
Section II - CONTEXT & PRECEDENCE

This Soviet Sabotage Maestro Orchestrated Political Killings Abroad & Spied for the USSR. Alexander Korotkov was not initially destined to become a notorious spy. An offspring of a poor family, he had to abandon his dreams of studying at the Moscow State University in favor of working as a technician to help his mother who - in the absence of a spouse - overworked to stay afloat.

Tennis was the young man's escape from mundane life and it, as it happened, also drastically altered the course of his life that otherwise could have been as uneventful as that.

Korotkov played tennis at the Dinamo sports club and occasionally served as a ball boy during matches between other players. One of them was Veniamin Herson, an employee at the Joint State Political Directorate, the Soviet Union's secret police aka OGPU.

"A person who wanted to join the Dinamo society had to work in the OGPU system. Otherwise, it was impossible to become a Dinamo player," said writer and historian of Soviet intelligence services Theodore Gladkov. [Read more: Shevchenko/RussiaBeyond/27July2021]

Indictment of Chinese MSS Intelligence Officers for Global Hacking Campaign. On July 19, a sealed indictment of four Chinese Ministry of State Security (MSS) officers was unsealed and the individuals were charged with the hack of victims in the United States and least 11 other countries. The court documents and Department of Justice (DoJ) announcement highlight the modus operandi used by the MSS officers, to include their cover-for-action mechanism which served to obfuscate their MSS affiliation.

FSO's will want to review the indictment of Zhu Yumin, Wu Shurong, Ding Xiaoyang and Cheng Qingman for details on how this group of individuals, known as "APT 40" conducted their cyber espionage activities. For those FSO's whose footprint includes access to ITAR and EARS information access and control, particular emphasis should be made to inform their trusted and approved foreign partners on the Chinese M.O.

"These criminal charges once again highlight that China continues to use cyber-enabled attacks to steal what other countries make, in flagrant disregard of its bilateral and multilateral commitments," said Deputy Attorney General Lisa O. Monaco. [Read more: Burgess/ClearanceJobs/20July2021]

John Stonehouse: Bizarre Tale of the MP Who Faked His Own Death. Ask anyone today who it was in the 1970s who left his clothes on a beach and wandered into the sea in search of a new life, and the answer would probably be Reginald Perrin, not John Stonehouse.

Yet the enduring comedy of Reggie's fictional crack-up, in the classic BBC sitcom, has a matching drama in the real story of the missing MP, a posse of Czechoslovak spies and the mysterious trail he left behind.

Stonehouse was a young star in Harold Wilson's first Labour government of 1964, apparently heading for high office.

But within a few years he was interrogated by MI5 on suspicion of espionage, sank into financial ruin as his political career fell apart, and ended up faking his own death in Miami in 1974 in a desperate effort to create a new life. A rise and fall of epic proportions. [Read more: Naughtie/BBC/26July2021]

Tom Barrack's Criminal Case isn't Really about Lobbying - it's about National Security. Billionaire businessman Tom Barrack is facing criminal charges that are typically described as "illegal foreign lobbying," or violating "foreign lobbying" laws.

But the federal statute under which Barrack was charged, Section 951 of the U.S. Criminal Code, is used by the Justice Department to prosecute spies, not lobbyists. Which means this case is really about national security.

The founder of Colony Capital and a close friend of former President Donald Trump, Barrack was arrested last Tuesday and charged with operating as an agent of the government of the United Arab Emirates without notifying the Justice Department.

Barrack was also charged with conspiracy, obstruction of justice and lying to federal agents. [Read more: Wilkie/CNBC/27July2021]


---
Regulating the Global Spyware Market Won't Be Easy. Like picking up a rock in the garden, the NSO Pegasus spyware scandal exposes a repulsive world teaming with life in the muck and mire - so much so that it is tempting to put the stone back in place and pretend that world doesn't exist. There are many layers to the story: the human cost, the murky ethics of selling powerful spy tools to states with poor human rights records, and the complexities of trying to regulate the global market for such software. They all point to a challenge that will be with us for some time, despite the popular outrage the scandal has caused.

The stories of the human cost are awful. [Read more: Taylor/WPR/27July/2021]

Foreign Policy Should be Evidence-Based. An ascendant China. A revanchist Russia. The failure of the wars in Iraq and Afghanistan to achieve U.S. objectives. Climate change. The threat of nuclear proliferation. Rising authoritarianism. The challenges to U.S. influence on the world stage have become so numerous, serious, and complex that some experts see the "unraveling" of American power.

Faced with this perilous strategic landscape, some are calling for a reexamination of the way in which U.S. foreign policy is conducted. Career Foreign Service officer, and now CIA director, William Burns suggests "recovering the lost art of American diplomacy," a sentiment echoed by President Joe Biden. Three highly experienced U.S. diplomats have warned of a "crisis" inside the State Department, characterized by "a reluctance to speak truth to power, a lack of individual accountability " [and] an aversion to professional education and training." Similarly, Uzra Zeya and Jon Finer - both now senior officials in the Biden administration - argued in late 2020 that a "decades-long failure to implement essential reforms" has produced a "policy environment that has, in some priority areas, evolved beyond the core competencies of most Foreign and Civil Service officers."

These analyses from some of the nation's most capable diplomats are valuable. But their recommendations do not go far enough. [Read more: Spokojny&Scherer/WarOnTheRocks/26July2021]

It's Not Whistleblowing When You Steal Classified Information and Give it to the Media. The saga of former intelligence analyst Daniel Hale came to a close today in a Northern Virginia Federal Court when Judge Liam O'Grady sentence Hale to 45 months in prison. Hale leaked secrets to The Intercept, and was indicted in December 2019. In March 2021, Hale pleaded guilty to "illegally obtaining classified national defense information and disclosing it to a reporter."

To recap Hale's story, from 2009-2013 Hale served as an enlisted airman within the U.S. Air Force assigned to the National Security Agency (NSA) as an intelligence analyst and deployed to Afghanistan. In 2013, he left the Air Force and secured work as a government contractor with the National Geospatial Intelligence Agency (NGA) as a political geography analyst. He held a TS/SCI clearance and handled classified information on a daily basis.

During his 9-month tenure at the NGA, Hale used his access to classified networks to search out classified information for passage to The Intercept. The court documents detail how he garnered 36 classified documents, providing 17 to the reporter. [Read more: Burgess/ClearanceJobs/27July2021]


---
Section IV - Research Requests, Jobs, Obituaries
Searching for Panelists - Society of Military History 2022 Annual Conference
From Philip Shackelford: I am looking to put together a panel revolving around airpower, intelligence, or early Cold War - ideally a combination of the three - for the 2022 Society of Military History (SMH) annual conference, taking place in Fort Worth, TX April 28 - May 1, 2022. SMH is an international society focused on "stimulating and advancing the study of military history."Learn more here.
My email is pshackelford@southark.edu, and I'm happy to put together the required proposal paperwork, etc. Let me know if you are interested and feel free to share with others.
Seeking Former CIA Officers who knew Abu Bakr al-Baghdadi, others in ISIS, to assist Israeli Journalist with Documentary
My name is Hadar Gat, I'm a journalist from Israel, currently working on the second season of a documentary series about the most influential Arab leaders in the middle east.
It's an international production, broadcasted on Kan Israeli channel (IPBC).
The documentary series provides a profound profile analysis of leaders in the Arab world, and is one of the leading document series of IPBC.
Each episode is covering the history and profile of a different leader, and reviewing his personality and actions from every aspect possible. Especially the way he was grasped through the eyes of different Intelligence agencies.
I'm contacting [AFIO] because in one of the episodes we are focusing on Abu Bakr al-Baghdadi, and ISIS itself. Therefore, we wish to interview former CIA officers or agents who are relevant to that matter. I'm available for any questions and more details, so feel free to contact me at any time.
Looking forward to hearing from you.
Replies to Hadar Gat, 972-50-4800-306 or hadargat8@gmail.com
US-China co-operation against the Soviets in the 1980s. Seeking Intelligence Officers who worked in Western China on joint monitoring stations dedicated to Soviet missile sites
Jane Perlez, the NYTimes bureau chief in Beijing, is seeking officers who worked in China on the joint monitoring stations in Western China that were dedicated to the Soviet missile sites. It is for a podcast that deals with the China-US opening by Richard Nixon. The program, run in part by the Science and Technology division, featured in the excellent book "The Wizards of Langley" by Jeffrey Richelson, "The Great Wall" by Patrick Tyler, and in some press accounts.
To respond, email her at janeperlez@gmail.com; twitter: @janeperlez; +1-646 884 4949
ISO former CIA officers w/ Czech experience
I'm the daughter of Dagmar Stapleton who worked on the Czech desk from around '74 to '94. Am hoping to talk with former Prague case officers, station chiefs, deputy station chiefs from that time period for a research project.
Please contact me at viveca.novak@gmail.com. [Viveca Novak is an American journalist who has worked as the editorial and communications director at the Center for Responsive Politics since 2011. She was previously a Washington correspondent for Time and The Wall Street Journal. She is a frequent guest on CNN, NBC, PBS, and Fox.]
Researcher Seeking Your Experiences Working in Western North Carolina on DoD/NSA Rosman Research Station in 1980s.
I'm Craig Gralley, a 34-year veteran of CIA and currently a freelance writer in the Brevard, NC area. I'm also a volunteer at PARI - the Pisgah Astronomical Research Institute in nearby Rosman. PARI is now dedicated to STEM education and research, but has had a storied history that is largely unknown to the people of this mostly underserved area of rural North Carolina. I have volunteered to write PARI's history. NASA first constructed the site in 1962 as a ground station for a variety of unmanned scientific satellites. AFIO members might remember when DoD/NSA took over the site in 1981 and called it the Rosman Research Station (NSA's participation at the site was declassified nearly a decade ago). NSA gave up the site in 1995.
I am receiving NSA's support through a FOIA request to declassify more information about the facility. My goal is to make this history less about satellites and their capabilities and more about what it was like working in a remote location in western North Carolina. Personal stories, things that could have gone wrong but didn't (or did), success stories—humorous/serious anecdotes—all of it is welcome. My goal is to take the edge off of a dry history and give the Rosman ground station a human face.
I'd be glad to attribute anything that comes to me in the way desired by the contributor.
Thanks for your help.
REPLIES to Craig R. Gralley, 703.581.3440 (mobile), craig.gralley@gmail.com. More about Craig at www.craiggralley.com
Seeking Officials Who Served USSR/Russia 1965-2015 and Other Posts - with knowledge of, or exposure to, Microwave/Directed Energy Weapons
Prominent D.C. Attorney seeking former intel officers or others who served in USSR/Russia during 1965-2015, as well as anyone who has information concerning possible microwave/energy directed weapon exposure of U.S. officials by foreign adversary.
Replies to Mark S. Zaid Esq, mark@markzaid.com. Or call him at (202) 454-2809.
More information about Mr. Zaid at MarkZaid.com.
LUNINT Flight Software Engineer - Washington, DC area location - for Rhea Space Activity
The Flight Software Engineer is responsible for providing technical expertise on the needs of the proposed system, contributing in technical discussions with a multidisciplinary team, and developing navigation software for spacecraft operating throughout cislunar space. As part of our small team, you will be our in-house flight software expert, and be instrumental in the development of novel flight control software for the USSF/USAF.
MANDATORY QUALIFICATIONS
1. Deep experience with coding in C and/or C++.
2. Deep experience with coding MATLAB/Simulink.
3. Familiarity or experience in several of the following areas: orbital dynamics, astrodynamics, manifold dynamics, guidance, navigation, control, avionics, Kalman filtering, optics, and systems engineering.
4. Completed M.S., Ph.D, or equivalent in a STEM field.
5. Able to relocate to the Washington D.C. metro area no later than September 2021.
6. Ability to travel within the continental United States and to various international destinations
7. Must be a U.S. citizen or national, U.S. permanent resident (current Green Card holder), or lawfully admitted into the U.S. as a refugee or granted asylum.
Full job description here.
---
Frank Sheehan, NSA Linguist
Francis Xavier Sheehan Jr, 68, NSA, died 3 July 2021 in Laurel, MD.
Frank was born in Oakland, CA and grew up in Garden Grove. He earned a Bachelor of Arts degree in Russian language from UC Irvine in Irvine, CA, and a Master of Arts degree in Slavic languages and linguistics from Indiana University in Bloomington, IN.
Frank moved to Laurel, MD in 1980 and worked as an analyst and linguist for the NSA for over 39 years until his retirement in January 2020. Frank possessed a talent for foreign languages. He spoke Russian, Serbo-Croatian, Finnish, Estonian, and Irish Gaelic. In addition he had knowledge of languages around the globe. He was widely read, enjoying American and world history, church history, politics, and fiction, and was an excellent cook. He was a member of St. Mary of the Mills Catholic Church.
He is survived by his wife, Alison Hope Sheehan, two sons, and other family.
Jim Stoll, Served US Government
James Edward Stoll, Lt Col USMC, Retired, 79, long service to USG, died 9 February 2021 after a long illness.
He was born and placed in an orphanage and was adopted at age five by Ed and Marie Stoll. At 18, he enlisted in the Marine Corps and dedicated 26 years of to military service. During his military career, he became a Naval flight Officer, deployed to Vietnam, and served as an Assistant Defense Attaché, ultimately retiring as a Lieutenant Colonel in 1985. Jim received several awards for his exemplary military service to include the Distinguished Flying Cross and the Bronze Star with V. As an insatiable learner, Jim studied four languages and a host of other subjects. Upon retirement from the military, Jim continued his career in civil service with the federal government both in the U.S. and abroad.
Outside of work, Jim was an avid reader and a music lover. He enjoyed cycling, racquet ball with friends, skiing, snorkeling, and diving before he became ill.
He is survived by his wife of 56 years, Jane; by two sons and a daughter, and other family.
His interment in Arlington National Cemetery will be 9 August 2021, at 11 am, (guests must arrive by 10:15). Show photo ID to access cemetery. Drive to Admin Building and parking lot located on the left. Lane will be marked "Stoll" to pull into and wait for lead car to direct us to grave site where masks are required.
Cindy Welch, Worked for USG Abroad
Cynthia Gail Welch, 73, Worked for USG Abroad, died 17 July 2021 in Prescott, AZ.
Cindy was born in Glendale, CA, and graduated from St. Paul Central High School in 1966. In 1967, the family moved from St. Paul, MN to Tempe, AZ where she worked part time at Arizona State University (ASU) and completed her bachelor's degree in 1970.
Cindy's boss at ASU often spoke about and showed photos of her Army son to Cindy, hoping to create a "love" interest. It worked. In 1969 they finally went on a blind date. Bob and Cindy were engaged within a few months, and married in 1970. Bob deployed to Vietnam shortly after the wedding. Following his Vietnam tour, Bob was assigned to Bangkok, Thailand for two years, where Cindy was able to join him. They thoroughly enjoyed the country and the culture, which ignited their life long love of traveling.
Army life provided many moves stateside plus the opportunity for Cindy to earn her master's and pursue various employment opportunities. Cindy finished her master's degree from Kansas State University in 1977. She also raised two sons.
After Bob retired from 26 years with the Army, he and Cindy decided to continue work with the US Government overseas at American Embassies and Consulates, serving in: Nairobi, Kenya; Dubai, United Arab Emirates; and Dublin, Ireland. When Cindy finally retired in 2008, they moved to Prescott, AZ to be near Bob's mother.
Cindy enjoyed an active retirement, supporting philanthropic, educational, and social organizations. She walked her beloved poodle, Sasha, swimming, and kayaking.
She is survived by her husband of 51 years, Alan Robert Welch; by two sons, and other family.
---
AFIO EDUCATIONAL EVENTS IN COMING TWO MONTHS....
Thursday, 26 August 2021, noon EDT - Tampa, FL - The Florida Suncoast AFIO Chapter hosts in-person luncheon to hear Michael Peck on "Drones, Computer Brains, and Hackers: Warfare in the 21st Century."
The Florida Suncoast AFIO Chapter is holding its next in-person meeting at the offices of Bleakley, Bavol, Denman & Grace, 15316 N Florida Avenue, Tampa, FL 33613. The offices are off I-275 just north of the Bearss Avenue exit. The program starts at noon.
Michael Peck, our featured speaker, is a prolific defense writer specializing in military technology, strategic issues and military history. Among many other publications, he is a contributing writer for Forbes. He will present "Drones, Computer Brains and Hackers: Warfare in the 21st Century," discussing the future of warfare, including technological trends such as autonomous weapons, cyberwarfare and artificial intelligence.
Cost: $15, cash or check. We are also testing limited online access to the meeting. If you are interested or to attend in person, please contact the Chapter Secretary at michaels@suncoastafio.org. You will need to complete some forms to attend. The reply deadline is noon on Thursday, 19 August.
Friday, 8 October 2021, 11 am - 2 pm - In-Person Tysons Corner, VA - AFIO Luncheon featuring David Ignatius on "The Paladin" and Stephen Vogel on Traitor George Blake.
FOR YOUR CALENDAR. The first in-person AFIO National Luncheon for 2021 will take place on Friday, 8 October at DoubleTree Hotel, Tysons Corner. Event will feature David Ignatius discussing "The Paladin" or possibly another topic TBA. And the morning speaker, Stephen Vogel, discussing "Betrayal in Berlin" and traitor George Blake.
TO REGISTER: Registration link forthcoming.
VENUE: DoubleTree by Hilton, 1960 Chain Bridge Rd, Tysons Corner, VA 22182 Phone: (703) 893-2100. Directions at this link.
---
Other Upcoming Events from Advertisers, Corporate Sponsors, and Others
Wednesday, 28 July 2021, noon - 2p - in-person Vienna, VA - CIRA's first in-person luncheon of the year
For more information about the speaker, location, costs, and registration, log into www.cira.org
Thursday, 29 July 2021, 5:30pm EDT – Virtual Zoom Webinar – Clarity in Crisis: True Stories from Your Spy Next Door Marc Polymeropoulos – Virtual International Spy Museum Program
Marc Polymeropoulos served 26 years in the CIA before retiring from the Senior Intelligence Service in June 2019. After wide ranging experience in field and headquarters operational assignments covering the Middle East, Europe, Eurasia, and counterterrorism, he has written Clarity in Crisis: Leadership Lessons from the CIA. He bases his strategies and core principles on hard-earned experience. He had to live with the consequences of decisions made under the most high-stress of circumstances, and he wants to help others approach their crises head on and come through stronger. Spy Museum Historian and Curator Andrew Hammond will talk with Marc Polymeropoulos about his extraordinary career and how what he learned can help regular people gain confidence in the face of crisis and embrace less than ideal situations with no fear. Event is free – registration required. Visit www.spymuseum.org.
29 July 2021, 6 pm - Virtual - OSS Society hosts Gen. David Petraeus USA (Ret) and Gus Biggio on "The War in Afghanistan"
The OSS Society hosts the fifth installment in its 2021 "Oh So Social" Conversation Series on July 29. General David Petraeus, who commanded U.S. military forces in Afghanistan, will speak with Gus Biggio about his Afghan war memoir, The Wolves of Helmand:
"At turns poignant, funny, philosophical, and raw—but always real—The Wolves of Helmand is both a heartfelt homage to the Marine brotherhood with whom Biggio served and an expression of respect and love for the people of Afghanistan who ultimately trusted, shared, and appreciated their purpose. Ten years after serving his country as a U.S. Marine, Captain Frank "Gus" Biggio signed up once again because he missed the brotherhood of the military. Leaving behind his budding law career, his young wife, and newborn son, he was deployed to Helmand Province—the most violent region in war-torn Afghanistan—for reasons few would likely understand before reading this book."
Do not miss this important conversation as America's military forces prepare to leave Afghanistan later this year.
If you would like to register for this event, click here.
If you were unable to watch our most recent "Oh So Social" conversation with Admiral William McRaven, Secretary Leon Leon Panetta, and Dr. Mike Vickers, who discussed the Osama bin Laden raid on its 10th anniversary, please click here.
8 August 2021, 2-3:30 pm - Zoom Webinar - Saving the Kids: The Operation Babylift Plane Crash in the Vietnam War - Presenation by Bud Traynor for The Cold War Museum
Disaster at 23,000 ft. Certain death for crew and the hundreds of Vietnamese orphans aboard. But most saved due to amazing skill & bravery.
You've Got a Cargo Plane Full of Vietnamese Orphans Escaping from Saigon
At 23,000 Feet You Lose Half the Hydraulic Systems and Most of the Flight Controls
Game Over? Not with Pilot Bud Traynor and His Crew in Charge. He tells the full story in this presentation to The Cold War Museum.
Agenda:
• 1:30-2:00. Participants arrive in the Zoom room online.
• 2:00-2:05. Jason Hall, Executive Director of the Cold War Museum, introduces the Museum and Bud Traynor.
• 2:05-3:00. Bud presents on Operation Babylift and the Babylift Crash.
• 3:00-3:30. Q&A opportunity for the audience.
Cost: $20, 100% of which is a contribution to the Cold War Museum.
ONLINE ONLY. Eventbrite tickets should be purchased here. Buyers will receive link to virtual room on the Zoom platform.
Questions? Call or email Jason Hall, 703-283-4124 (cell), jason@coldwar.org
Thursday, 19 August 2021, noon EDT - Zoom Webinar - Virtual Spy Chat with Chris Costa with Special Guest Marc Polymeropoulos - Virtual International Spy Museum Program
Participate in an online discussion of the latest intelligence, national security, and terrorism issues in the news. Spy Museum Executive Director Chris Costa, a former intelligence officer of 34 years, will lead the briefing. He will be joined by Marc Polymeropoulos, who retired from the CIA Senior Intelligence Service ranks in 2019 after serving for 26 years in the Intelligence Community in operational field and leadership assignments. Following their discussion of key issues, you'll be able to ask questions via our online platform.
Sponsored by the Honorable Mary Beth Long, International Spy Museum, Board of Directors.
Event is free registration required. Visit www.spymuseum.org.
Thursday, 26 August 2021, noon EDT - Washington, DC - Curator's Corner: Ethel Rosenberg, An American Tragedy - International Spy Museum
In June of 1953, Ethel Rosenberg and her husband were executed for conspiracy to commit espionage for the Soviet Union. Evidence against Ethel was shaky, but she would not incriminate her husband to gain a lesser sentence. Participate with International Spy Museum Historian and Curator Andrew Hammond in conversation with Anne Sebba, the author of Ethel Rosenberg: An American Tragedy.
Following their discussion, you'll be able to ask questions via our online platform. Mike Meeropol, the son of Julius and Ethel, who has spent his life in pursuit of "the real story" behind his parents' secret lives, will join in for the Q&A portion of the program.
Event is free - registration required. Visit www.spymuseum.org.
14 September 2021, 10am EDT - Zoom Webinar - Virtual Panel Discussion with Former Deputy Directors of National Intelligence as part of NCF's 25th Anniversary
The National Cryptologic Foundation is excited to announce the next NCF 25th Anniversary virtual program which features a panel of former deputy directors of national intelligence. Greg Myre, NPR National Security Correspondent, will serve as moderator for the program.
The program is free, but as with our other 25th Anniversary events and activities - we appreciate any and all donations as they will help to support our mission - especially our growing list of exciting education initiatives. Stay tuned as registration will open soon.
Who: National Cryptologic Foundation
What: 25th Anniversary September 14th Panel Discussion with Former Deputy Directors of National Intelligence: Confirmed panelists include: Gen Michael V. Hayden, USAF (Ret), Mr. Donald Kerr, and Ms. Stephanie O'Sullivan. This panel discussion will be moderated by: Greg Myre, National Security Correspondent, NPR.
When: 14 September 2021, 10-11:30 am EDT
Where: Virtual Program - offered via Zoom webinar (Once registration opens, your Zoom details will be in your confirmation email.)
*If you are unable to attend, please stay tuned to the NCF e-newsletter and social media for an announcement about the recording, once available.
Cost: Free. Donations Appreciated.
Contact: If you have questions about this program, please email ncfinfo@cryptologicfoundation.org.
Registration to Open Soon and will be at this link.
14 October 2021, 8:15a to 2p - virtual and in-person - NCF General Membership Meeting (GMM) & Annual Symposium
SAVE THE DATE for the first hybrid (virtual and in-person) National Cryptologic Foundation General Membership Meeting. We are excited to be planning to gather in person again. The 2021 GMM & Annual Symposium will be held on 14 October and will be a hybrid event - offering options to attend virtually or in person. The program will be held at the CACI in the National Business Park. Seating will be limited and the program will be shorter in duration this year. Schedule: Check-in and breakfast from 8:15-8:45am; Program 9am-12pm; Lunch and Booksigning 12-1pm. Stay tuned for program details and registration will be available at this link.
Wednesday, 27 October 2021, 6 - 10 pm - Washington, DC - 30th (+1) Anniversary Gala and Chancellor's Dinner - Institute of World Politics
Save the date. Current timing of this in-person celebration is:
6:00 PM Cocktail Reception
7:00 PM Dinner
9:00 PM Dessert and Dancing
Location: The Mayflower Hotel, 1127 Connecticut Ave NW, Washington, DC
Additional details to follow
*Because this is an unusual year, if you are considering attending the 30th (+1!) Anniversary Gala, please fill out this form: iwp.edu/gala-survey
Wednesday, 1 December 2021, 5:30 PM VIP Reception / 6:30 PM Progressive Reception & Award Program - Washington, DC - 2021 Webster Distinguished Service Award Event - International Spy Museum
The Spy Museum offers an evening of intrigue for the 2021 Webster Distinguished Service Award event. The award is an opportunity to recognize the extraordinary contributions of individuals in the Intelligence Community. This year's awardee is The Honorable Susan M. Gordon, former principal deputy director of national intelligence. Previous recipients of the Webster Distinguished Service Award include President George H. W. Bush (2017), Admiral William H. McRaven, USN (Ret.) (2018), and Gen. Michael V. Hayden (Ret.) (2019). Webster attendee and sponsor support fuels the nonprofit mission of educating the public about the history and craft of espionage and intelligence through youth and adult programs, community service, and the care of the Museum's unique collection of artifacts for generations to come.
Event will be held at the International Spy Museum.
For tickets, sponsorship opportunities, or information about ways to support the International Spy Museum, please contact the development office at 202.654.2853. Event tickets, other details are available here.
---
In addition to the new Royal Blue long sleeve shirts, and the gray long sleeve hooded sweatshirts, the AFIO Store also has the following items ready for quick shipment:
LONG and Short-Sleeved Shirts with embroidered AFIO Logo and New Mugs with color-glazed permanent logo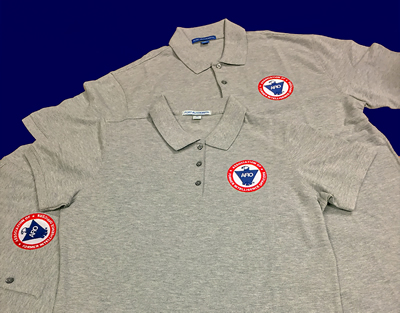 Show your support for AFIO with our new Polo Shirts. Be the first to buy these new, high quality, subtle heathered grey short sleeve shirts, and dark blue long sleeved shirts, of shrink and wrinkle resistant fine cotton with a soft yet substantial feel. They feature a detailed embroidered AFIO seal. Get a shirt for yourself and consider as gifts for colleagues, family, and friends. Only $45 each including shipping.
Sizes of (M) men or (W) women shirts; Small, Medium, Large, XL, XXL, and XXXL. At this time all orders will arrive as Short Sleeve shirts.
You may pay by check or credit card. Complete your order online here or mail an order along with payment to: AFIO, 7600 Leesburg Pike, Ste 470 East, Falls Church, VA 22043-2004. Phone orders at 703-790-0320. If interested in other shirt colors or sleeve lengths, contact Annette at: annettej@afio.com.
---
AFIO Mug with color glazed logo. Made in America. Sturdy enough to sit on desk to hold pens, cards, paperclips, and candy.
This handsome large, heavy USA-made ceramic mug is dishwasher-safe with a glazed seal. $35 per mug includes shipping. Order this and other store items online here.
---
Guide to the Study of Intelligence and When Intelligence Made a Difference
"AFIO's Guide to the Study of Intelligence" has sold out in hard-copy.
However, it is available in digital form in its entirety on the AFIO website here.

Also available on the website here are the individual articles of AFIO's history project "When Intelligence Made a Difference" that have been published to date in The Intelligencer journal. More articles will be forthcoming in future editions.
---
Disclaimers and Removal Instructions
Weekly Intelligence Notes (WINs) are commentaries on Intelligence and related national security matters, based on open media sources, selected, interpreted, edited and produced for non-profit educational uses by members and WIN subscribers.
REMOVAL INSTRUCTIONS: We do not wish to add clutter to inboxes. To discontinue receiving the WINs:
a) IF YOU ARE A MEMBER - click here: UNSUBSCRIBE and supply your full name and email address where you receive the WINs. Click SEND, you will be removed from list. If this link doesn't open a blank email, create one on your own and send to afio@afio.com with the words: REMOVE FROM WINs as the subject, and provide your full name and email address where you are currently receiving them.
b) IF YOU ARE NOT A MEMBER, and you received this message, someone forwarded this newsletter to you [contrary to AFIO policies]. Forward to afio@afio.com the entire WIN or message you received and we will remove the sender from our membership and distribution lists. The problem will be solved for both of us.
CONTENTS of this WIN [HTML version recipients - Click title to jump to story or section, Click Article Title to return to Contents. This feature does not work for Plaintext Edition or for some AOL recipients]. If you wish to change to HTML format, let us know at afio@afio.com. The HTML feature also does not work for those who access their e-mail using web mail...however NON-HTML recipients may view the latest edition each week in HTML at this link: https://www.afio.com/pages/currentwin.htm
---
WINs are protected by copyright laws and intellectual property laws, and may not be reproduced or re-sent without specific permission from the Producer. Opinions expressed in the WINs are solely those of the editor's or author's listed with each article. AFIO Members Support the AFIO Mission - sponsor new members! CHECK THE AFIO WEBSITE at www.afio.com for back issues of the WINs, information about AFIO, conference agenda and registrations materials, and membership applications and much more!
(c) 1998 thru 2021. AFIO, 7600 Leesburg Pike, Suite 470 East, Falls Church, VA 22043-2004. Voice: (703) 790-0320; Fax: (703) 991-1278; Email: afio@afio.com
---
About AFIO | Membership Renewal | Change of Address | Upcoming Events | Chapter Locations | Corporate/Institutional Memberships | Careers in Intelligence Booklet | Guide to the Study of Intelligence | Intelligencer Journal | Weekly Intelligence Notes | To Make A Donation | AFIO Store | Member-Only Section | Code of Ethics | Home Page
---