---
Section I - INTELLIGENCE HIGHLIGHTS
Drone used in attack on US electrical grid last year, report reveals
A US intelligence report has revealed that a drone was used in an attempt to disable an electrical substation in Pennsylvania last year, in the first known attack of its kind - by David Hambling, 5 Nov 2021, NewScientist
A modified consumer drone was used in an attack on an electrical substation in the US last year, according to a report from the FBI, Department of Homeland Security and National Counterterrorism Center.
The report, which is being circulated to law enforcement agencies in the US, highlights the incident at a substation in Pennsylvania last year as the first known use of a drone to target energy infrastructure in the US. The location isn't specifically identified, but the drone crashed without causing damage.
The drone was modified with a trailing tether supporting a length of copper wire. If the wire had come into contact with high-voltage equipment it could have caused a short circuit, equipment failures and possibly fires.
The device is similar in concept to "blackout bombs" used by the US Air Force, which have no explosive but scatter masses of conductive filaments over electrical equipment. These were used to shut down 70 per cent of Serbia's electricity generation capacity in 1999 during the Kosovo war. Article continues here (Also see ABCNews video of the drone here.)
Jury Convicts Chinese Intelligence Officer of Espionage Crimes, Attempting to Steal Trade Secrets
A federal jury today convicted Yanjun Xu, a Chinese national and Deputy Division Director of the Sixth Bureau of the Jiangsu Province Ministry of State Security, of conspiring to and attempting to commit economic espionage and theft of trade secrets. The defendant is the first Chinese intelligence officer to be extradited to the United States to stand trial. "This conviction of a card-carrying intelligence officer for economic espionage underscores that trade secret theft is integral to the PRC government's plans to modernize its industries," said Assistant Attorney General Matthew G. Olsen of the Justice Department's National Security Division. "But this conviction also serves notice that the United States will not sit by as China, or any other nation-state, attempts to steal instead of researching and developing key technology. Instead, and with the support of our allies, we will continue to investigate, prosecute, and hold accountable those who try to take the fruits of American ingenuity illegally." "The jury, by its guilty verdict here today, held Xu accountable for his classic spy techniques," said Acting U.S. Attorney Vipal J. Patel for the Southern District of Ohio. "Xu conspired to commit economic espionage on behalf of the Chinese government, and he tried to steal the valuable innovation and trade secrets of industry-leading American aviation technology companies. This office will continue to seek to protect American innovation and hold accountable those who attempt to steal our nation's science and technology, regardless of status or affiliation, whether civilian, military or spy." DOJ Announcement continues here
Top Russian Spy's Son Dead After 'Fall' From Embassy in Berlin by Reuter, 5 Nov 2021
Either Russians are incredibly clumsy or they should stay away from open upper-floor windows. Another Russian—this time a diplomat in Berlin—was found in a heap on the sidewalk below the Russian embassy last month, dead after an apparent fall, Der Spiegel reports. The 35-year-old man, named by Bellingcat as the son of the deputy director of FSB's Second Service and the head of the FSB's Directorate for Protection of Constitutional Order, Gen. Alexey Zhalo, was reportedly serving as a secretary at the embassy. He is also reported to have worked as the third secretary of Russia's delegation to the United Nations in Vienna starting in 2013. His remains were repatriated within days to Moscow—before German officials could investigate. German security officials charged with protecting the embassy are said to have found the body of the man at 7:20 a.m on Oct. 19. Der Spiegel reports that he had been working at the embassy since mid-2019 as a secretary, though the magazine says German officials confided that they had identified him as a spy working undercover. Reuters account here. More on the "accident" found here (Bellingcat); and here (Independent); and here (TimesUK). And in Daily Mail with this title: "Russian secret agent who 'fell to his death' from Berlin embassy 'may have been executed over fears he was cooperating with the West'"
REvil Ransom Arrest, $6M Seizure, and $10M Reward
The U.S. Department of Justice today announced the arrest of Ukrainian man accused of deploying ransomware on behalf of the REvil ransomware gang, a Russian-speaking cybercriminal collective that has extorted hundreds of millions from victim organizations. The DOJ also said it had seized $6.1 million in cryptocurrency sent to another REvil affiliate, and that the U.S. Department of State is now offering up to $10 million for the name or location any key REvil leaders, and up to $5 million for information on REvil affiliates. If it sounds unlikely that a normal Internet user could make millions of dollars unmasking the identities of REvil gang members, take heart and consider that the two men indicted as part this law enforcement action do not appear to have done much to separate their cybercriminal identities from their real-life selves. Exhibit #1: Yaroslav Vasinskyi, the 22-year-old Ukrainian national accused of being REvil Affiliate #22. Vasinskyi was arrested Oct. 8 in Poland, which maintains an extradition treaty with the United States. Prosecutors say Vasinskyi was involved in a number of REvil ransomware attacks, including the July 2021 attack against Kaseya, a Miami-based company whose products help system administrators manage large networks remotely. See Krebs on Security here. FBI and US State Department reward of $10 Mil for Capture/Conviction of "DarkSide Ransomware As a Service Group (RaaS)" is here. Reward poster is here.
A ransomware gang shut down after Cybercom hijacked its site and it discovered it had been hacked by Nakashima and Bennett, 3 Nov 2021, WashPost
A smartphone with the words "Ransomware attack" and binary code is seen next to the Kaseya logo in this July 6 illustration. (Dado Ruvic/Reuters) A major overseas ransomware group shut down last month after a pair of operations by U.S. Cyber Command and a foreign government targeting the criminals' servers left its leaders too frightened of identification and arrest to stay in business, according to several U.S. officials familiar with the matter. The foreign government hacked the servers of REvil this summer, but the Russian-speaking criminal group did not discover it was compromised until Cybercom last month blocked its website by hijacking its traffic, said the officials who spoke on the condition of anonymity because of the matter's sensitivity. Cybercom's action was not a hack or takedown, but it deprived the criminals of the platform they used to extort their victims — businesses, schools and others whose computers they'd locked up with data-encrypting malware and from whom they demanded expensive ransoms to unlock the machines, the officials said. Article continues here.
NGA announces Tonya Wilkerson as Deputy Director - 5 Nov 2021 by NGA
The National Geospatial-Intelligence Agency announced today that Tonya Wilkerson, CIA's Associate Deputy Director for Science and Technology/Strategy, has been named the agency's ninth deputy director. "Ms. Wilkerson is an accomplished intelligence professional with over three decades of experience in the intelligence community," said NGA Director Vice Adm. Robert Sharp. "Her vast experience and perspective will be of tremendous value to us during these rapidly evolving times." Prior to her current role, Wilkerson held a number of positions within the National Reconnaissance Office spanning the range of activities to include research and development, acquisitions and operations. Wilkerson succeeds Stacey Dixon, NGA's eighth deputy director for two years before she transitioned to a new role as principal deputy director of national intelligence in August. Announcement continues here
NSA Announces New Partnership with National Cryptologic Foundation
In concert with remarks by General Paul M. Nakasone, Commander, U.S. Cyber Command, Director NSA/Chief, CSS, during the Aspen Security Forum, the National Security Agency (NSA) today announces a new partnership with the National Cryptologic Foundation. The Agency will work with the Foundation to grow cybersecurity strength across the nation, focusing on cybersecurity education and building pipelines for cybersecurity jobs. "Recruiting and retaining next generation talent are among our top priorities at the NSA," said GEN Nakasone. "Relationships to enhance our hiring efforts are fundamental to our ability to consistently provide world class foreign intelligence and cybersecurity expertise." The partnership will include efforts to promote deeper understanding of past cryptologic successes pivotal to U.S. and allied democracies, support public/private collaboration to address emergent cybersecurity challenges, and enhance relationships with academia to develop and attract future cryptologists and cybersecurity professionals. Announcement continues here
---
Section II - IC PODCASTS, COMMENTARY, BLOG UPDATES
Iran expert Norman Roule on escalating tensions with Tehran in his discussion with Former Acting D/CIA Mike Morell
Intelligence Matters: A CBS News original national security podcast hosted by former CIA acting director and CBS News national security contributor Michael Morell. Morell is crisp, precise, cautious, fair, avoids political slant, and provides remarkable insights. Not to miss.


The most recent "Intelligence Matters" podcasts/interviews by or with Mike Morell:

Nov 3 | Iran expert Norman Roule on escalating tensions with Tehran
In this episode host Mike Morell speaks with Norman Roule, former senior CIA operations officer and the intelligence community's former senior officer responsible for Iran, about the state of nuclear talks with Tehran and the likely trajectory of continued international diplomatic efforts. Roule explains the recent nuclear advances Iran has made in apparent defiance of global restrictions and discusses its continued funding of proxy militias and aggression toward Israel. Morell and Roule discuss a variety of hypothetical scenarios involving military, covert and cyber actions taken against Tehran.

Other recent "Intelligence Matters" podcasts to stream or download:
Oct 27 | Putin's Russia: Former Ambassador Michael McFaul
Oct 20 | The Syria Conflict: Former CIA Analyst David McCloskey
Oct 13 | CIA Chief Historian David Robarge on Pivotal Global Events
Oct 6 | Hayden Center Panel on Intelligence and War in Afghanistan
More about Intelligence Matters by Michael Morell here. Podcasts also available here.
---
R - Stewart Baker, Others at Steptoe Cyberblog
Cyberblog by Steptoe & Johnson LLP — By Stewart Baker on 8 Nov 2021
Episode 382: NSO on the Hot Seat
In this episode, Scott Shapiro breaks down the Biden administration sanctions on four offensive cyber firms, most notable the Israeli company, NSO. Imposing Commerce Department "entity list" sanctions on companies from friendly countries for human rights abuses is a departure from historical practice, and exactly how it will work out remains uncertain. The sanctions are not a death penalty for companies like NSO, we conclude, since U.S. companies can still buy their services even if they can't sell NSO anything more sophisticated than toilet paper..... Continue Reading
Some Prior Conversations:
Episode 381: Raven Mad
Episode 380: The FBI Laughs Last
Episode 379: LinkedIn, Slinkedout: Microsoft and China
Episode 378: The Federal Government is Getting Creative in Regulating Technology
Episode 377: Ransomware – Death and Diplomacy
Episode 376: AI Dystopia: Only the Elite Will Escape the Algorithm
Episode 375: China, U.S. Tech Policy: "Let Thousand Hands Throw Sand in the Gears."
---
Sa - Latest Insights from Jack Devine of Arkin Group
The Arkin Group's Nov 5 "In Other News" letter to private clients by former Deputy Director, Operations Officer Jack Devine features...
Before Nicaraguan elections, tech companies, US government take action to curb corruption and Russian influence.
Pressure from the Gulf worsening Lebanon's crisis.
New US Government report links security and climate change.
Follow link here to read analyses and predictions given to their private clients on the topics above.
Just released 8 November 2021: "A Spymaster and a Gentleman, Jack Devine Dispels CIA Myth and Dispenses his Truth" on The Live Drop, Episode 56. "A wonderful discussion with an experienced spymaster himself who's knowledge of intelligence history drives vivid and prescient insights from the past into the future. Jack dispels some persistently inaccurate mythology, and also clarifies why code phrases need not be improvised."
Jack Devine's Spymaster's Prism was released earlier this year. The book has just been released on audio from Tantor or Amazon. AFIO's interview with him about this book appears at this link. Or hear the podcast here.
---
The Latest... from Jeff Stein's provocative "SpyTalk" series...

Nov 9: "'I Was Molly Hale'—The CIA Man Behind the Mask" by Jay Krasnow
Former CIA public affairs officer Jay Krasnow says fielding the public's questions told him a lot about America
Nov 6: "Israel's Fingers in Sudan" by Jonathan Broder
Longtime Middle East hand Jonathan Broder picks through the history
Oct 31: "Appeal for CIA, DoD Clandestine Ops to Rescue Afghan Allies" by Jeff Stein
Retired Green Beret Scott Mann says situation increasingly 'dire' for Afghan special ops troops hunted by Taliban hit teams as winter comes
Oct 28: "Bizarre Plots and Nasty Coverups" by Jeff Stein
Inside the strange and unsettling events in Venezuela and Niger in this week's SpyTalk podcast
Oct 25: "Frenemies: How the CIA and Polish Spies Went from Bitter Rivals to Post-Cold War Comrades" by Elaine Monaghan
From Warsaw With Love is a basket of entertaining spy stories with hard lessons for wannabe US allies.
Oct 20: "Mossad's New Boss is a Gadget-Loving Killing Machine" by Jonathan Broder
David Barnea warned Iran the "long arm of Mossad" isn't finished with it.
Readers, for a brief time, can subscribe for free for articles and weekend podcasts here.
---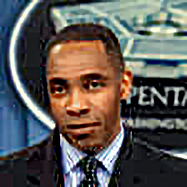 Inside the SCIF by JJ Green, WTOP - Issue #137, 4 Nov has details on... Steele Dossier contributor arrested - "Company Reports"; The State Department Gets It; Opinion piece on Havana Syndrome; Left behind former Afghan Spies/Soldiers now working with ISIS; Drone at PA substation; China soon to have 1,000 nuclear warheads; Memorial Service for Pentagon Force Protection Agency Corporal; US-Russia Engagement as CIA Burns Travels to Moscow; and more.

Target USA Podcast 304 is on: Havana Syndrome, today. 40 Years ago it was "Moscow Eye."
New York Times writer Serge Schmemann developed what was called "Moscow Eye" as a young writer in the Soviet Union. Nerves or a weapon? He never found out. But he encourages us to be cautious about how we characterize "Havana Syndrome".

And "The Hunt" explores: What does the ISIS attack on a Kabul military hospital mean?
ISIS has attacked a military hospital in Kabul, leaving dozens dead. J.J. Green speaks with Dr. Hans Jakob Schindler, senior director of the Counter Extremism Project, says it means the Taliban needs help.
---
Section III - BROUGHT TO OUR ATTENTION BY MEMBERS
68 years of Russian microwave radiation attacks on Americans with impunity by Lewis Regenstein, 9 Aug 2021, WTimes
Some 200 American diplomats, intelligence, and military officers have been harmed, severely disabled and perhaps even killed by apparent microwave radiation attacks over recent years and decades, probably using weapons the Russians bragged years ago they were developing. Americans have been targeted and harmed by these attacks in Moscow, Peking, Shanghai, Havana, Vienna, some American cities, and now, even outside The White House. All this raises a major question: Why do U.S officials, who are investigating this matter, act like they are unaware of the nature and source of these "mysterious" attacks?
This month, Secretary of State Antony Blinken, trying to reassure his diplomats about the microwave aggression, stated in a memo that the government does not know what is happening or how to stop it. Most of the reporting on the subject has portrayed the apparent attacks inaccurately or incompletely as a new phenomenon and of uncertain origin. For example, the other day, a Pentagon correspondent reported that these attacks "began in Cuba five years ago." Has the media forgotten its own reporting from just a few years ago?In fact, it has been widely and accurately reported, the attacks began in Moscow 68 years earlier, in 1953. Furthermore, the Russians have privately admitted this, justifying it because they were simply jamming listening devices on the U.S. embassy's roof, as The New York Times reported some 45 years ago. As correspondent Bernard Gwertzman wrote on February 26, 1976, after 15 years of denials, "The Russians have privately admitted to using microwaves, to counter the array of listening devices on the [U.S. embassy's] roof, they have claimed. Some people think they use microwaves to activate their own surveillance devices hidden in the embassy." Commentary continues here
Danchenko Arrest Exposes the Clinton-Russia Conspiracy
Was Russiagate really a Russian effort to put Hillary Clinton in the White House? by Daniel Greenfield, 8 Nov 2021
In the runup to the 2016 election, Democrat backers and operatives executed one of the most brazen crimes in election history by employing their network of international contacts, friendly reporters, and Justice Department personnel to frame their political opponents as enemy agents in order to spy on them, to smear them, and even develop charges against them. Russiagate is shocking because of the sheer convoluted scale, effrontery, and corruption of dozens, if not hundreds of prominent people, including government officials, both in this country and abroad, willing to do anything to put Hillary Clinton in the White House. The arrest and indictment of Igor Danchenko as part of the Durham special counsel investigation peels back some of the techniques of the Clinton-Obama Russiagate rateffery that generated fake FISA warrants, the Mueller investigation, and multiple calls for impeachment. Not to mention about a million fake New York Times and Washington Post articles. There's plenty of corroboration but few surprises for longtime Russiagate investigators here. The Danchenko indictment confirms that Christopher Steele, who recently gave his first televised American media interview to Bill Clinton's former communications director, George Stephanopoulos, was just another in a series of cutouts for relaying Democrat smears. Steele's MI6 background and his FBI contacts were there to add credibility, political distance, and a little foreign glamour to a Democrat dirty tricks operation. The Danchenko indictment reveals that "the FBI learned that U.K. Person-1 relied primarily on a U.S.-based Russian national, (DANCHENKO), the defendant herein, to collect the information that ultimately formed the core of the allegations." Article continues here
Jake Sullivan outed as 'foreign policy adviser' in Durham indictment: Report by Jeff Mordock - WTimes, 9 Nov 2021
White House National Security Adviser Jake Sullivan is the "foreign policy adviser" identified in special counsel John Durham's indictment of Democratic lawyer Michael Sussmann, according to a report Tuesday. The revelation, reported by Fox News, is significant because it is the strongest connection Mr. Durham has made linking the Clinton campaign, the Biden administration and the spread of the false Trump-Russia collusion story. Mr. Durham is investigating suspected wrongdoing by the FBI when it was looking into actions by Donald Trump and his associates during the 2016 presidential election. It does not appear that Mr. Sullivan is a target of the Durham probe, but the inquiry might get uncomfortable for the top national security official in the Biden White House. Durham is zeroing in on the Clinton campaign's role in spreading since-debunked accusations of links between the Trump Organization and Russia's Alfa Bank. Mr. Sullivan served as the Clinton campaign's foreign policy adviser, but he has insisted that he did not know the Clinton campaign manufactured the Alfa Bank story. Article continues here
John Durham Is Getting Close to the Jugular - Lipson in RealClearPolitics
Last week, John Durham's grand jury issued its third criminal indictment in the Trump-Russia collusion hoax. The person who was arrested may be obscure; the news may have been buried after Virginia's bombshell election results; but Durham's move is a big deal. It shows that the special counsel's probe is methodically unraveling a huge conspiracy, seemingly engineered by Hillary Clinton's 2016 campaign and implicating James Comey's FBI, either as a willing participant or as utterly incompetent boobs. The latest indictment also damages the mainstream media, which is why so many news outlets have ignored or underplayed it. After all, they broadcast a false story for years and are none too eager to revisit it. Other losers are the prosecutors assembled by Robert Mueller, most of them Democrats, who had reams of this damaging information and ignored it. What Durham and a few intrepid reporters are uncovering may well be the most ambitious dirty trick pulled in an American election and its aftermath. The question now is whether Durham can expose the full extent of this malfeasance and charge those who planned and executed it. Durham's latest indictment charges Igor Danchenko with lying multiple times to the FBI. Danchenko, who worked at the Brookings Institution as a Russian expert, may not be a household name, but he was a crucial player in concocting the false story that Donald Trump was collaborating with the Kremlin to win the White House. The real conspiracy, it turns out, was aimed at Trump and was conducted by the Clinton campaign and her longtime associates. It was financed jointly by Clinton's campaign and the Democratic National Committee. Some leaked emails suggested it was approved by the candidate herself. The FBI continued running with it long after it had ample evidence to know it was a concoction. House Democrats ran with it even longer, basking in fulsome, uncritical media coverage. All of it was false. Article continues here
Durham indictment is 'bad news' for mainstream media on Steele dossier reporting: critic - 9 Nov 2021, NYPost
A prominent press critic has warned mainstream media outlets they face a "steep journalistic challenge" to back up their initial reporting on the Steele dossier in the wake of the latest indictment secured by special counsel John Durham. Washington Post media critic Erik Wemple wrote Monday that last week's indictment of Igor Danchenko, a key source for former British spy Christopher Steele's report, is "bad news" for several media outlets — including Wemple's own employer.
"The Danchenko indictment doubles as a critique of several media outlets that covered Steele's reports in 2016 and after its publication by BuzzFeed in January 2017 … CNN, MSNBC, Mother Jones, the McClatchy newspaper chain and various pundits showered credibility upon the dossier without corroboration — and found other topics to cover when a forceful debunking arrived in December 2019 via a report from Justice Department Inspector General Michael Horowitz," Wemple wrote.
Danchenko, a Russian citizen living in Virginia, is accused of lying to the FBI regarding his sources — one of whom turned out to be a PR executive with close ties to Bill and Hillary Clinton. Danchenko helped Steele compile the dossier, which put forth several outrageous allegations — including that Russian security services possessed a tape of Donald Trump in a Moscow hotel room with prostitutes who were urinating on a bed where then-President Barack Obama and first lady Michelle Obama had previously stayed. On Monday, Wemple said the indictment revealed that the sourcing behind the file was "threadbare in the most charitable of depictions," as were initial media reports about the dossier's contents. One example Wemple cited was reporting by the Wall Street Journal, the Washington Post and ABC News in 2017 alleging that the most headline-grabbing claims in the dossier — including the supposed existence of the "pee tape" — came from Sergei Millian, former president of the Russian-American Chamber of Commerce. Article continues here
SPECIAL REPORT: Political Warfare, China, and the World Trade Organization - The Rushford Report
The Rushford Report's Special WTO Report of 19 Nov 2021 includes: Hong Kong learns to kowtow; The eyes of the watching world; The World's Coast Guards' Eyes; Toward ending the "madness"; Devastating African fishing grounds; It's About the Geopolitics; more here.
---
Section IV - Books, Research Requests, Jobs, Obituaries
Books — Newly Released, Overlooked, Forthcoming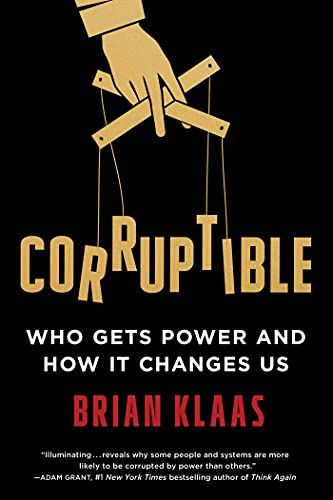 Corruptible: Who Gets Power and How It Changes Us
by Brian Klaas
(Scribner, Nov 2021)
The nature of power, explaining just why it so often renders those who hold it evil. What power is, who gets it, and what happens when they do, based on over 500 interviews with those who (for a while, at least) have had the upper hand—from the creator of the Power Corrupts podcast and Washington Post columnist Brian Klaas. Does power corrupt, or are corrupt people drawn to power? Are entrepreneurs who embezzle and cops who kill the result of poorly designed systems or are they just bad people? Are tyrants made or born? If you were suddenly thrust into a position of power, would you be able to resist the temptation to line your pockets or seek revenge against your enemies? To answer these questions, Corruptible draws on over 500 interviews with some of the world's top leaders—from the noblest to the dirtiest—including presidents and philanthropists as well as rebels, cultists, and dictators. Some of the fascinating insights include: how facial appearance determines who we pick as leaders, why narcissists make more money, why some people don't want power at all and others are drawn to it out of a psychopathic impulse, and why being the "beta" (second in command) may actually be the optimal place for health and well-being. Corruptible also features a wealth of counterintuitive examples from history and social science: you'll meet the worst bioterrorist in American history, hit the slopes with a ski instructor who once ruled Iraq, and learn why the inability of chimpanzees to play baseball is central to the development of human hierarchies. Based on deep, unprecedented research from around the world, Corruptible will challenge your most basic assumptions about becoming a leader and what might happen to your head when you get there. It also provides a roadmap to avoiding classic temptations, suggesting a series of reforms that would facilitate better people finding a path to power—and ensuring that power purifies rather than corrupts..
Book may be ordered here.
---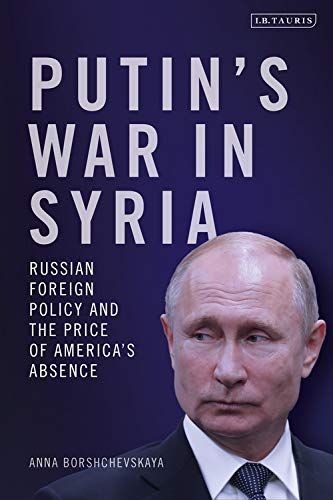 Putin's War in Syria: Russian Foreign Policy and the Price of America's Absence
by Anna Borshchevskaya
(I.B. Tauris, Nov 2021)
"No one knows the subject matter better than Anna Borshchevskaya, whose research is extraordinary and insights into Russian high strategy are absolutely on target." ―Ambassador James Jeffrey, U.S. Special Representative for Syria 2018-2020
"Anna Borshchevskaya has written an important account of how Putin not only avoided getting Russia into a quagmire in Syria as President Obama predicted, but has instead succeeded militarily at low cost in part through leveraging the actions of others (including Iran and Hezbollah) operating there. She also shows that Moscow has succeeded diplomatically at managing differences and improving relations with Washington's traditional Middle Eastern allies during its campaign in Syria. Her eminently readable book should be read by policymakers, scholars, and students." ―Mark N. Katz, Professor of Government and Politics, George Mason University/Nonresident Senior Fellow, The Atlantic Council.
Book may be ordered here.
---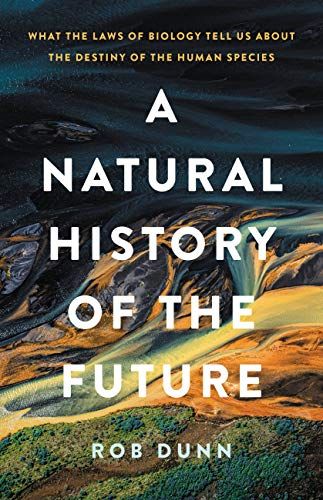 A Natural History of the Future: What the Laws of Biology Tell Us about the Destiny of the Human Species0
by Rob Dunn
(Basic Books, Nov 2021)
How the laws of biology can help us "understand the future into which we are—arms flailing, coal burning, and full speed ahead—hurling ourselves. A leading ecologist argues that if humankind is to survive on a fragile planet, we must understand and obey its iron laws. Our species has amassed unprecedented knowledge of nature, which we have tried to use to seize control of life and bend the planet to our will. In A Natural History of the Future, biologist Rob Dunn argues that such efforts are futile. We may see ourselves as life's overlords, but we are instead at its mercy. In the evolution of antibiotic resistance, the power of natural selection to create biodiversity, and even the surprising life of the London Underground, Dunn finds laws of life that no human activity can annul. When we create artificial islands of crops, dump toxic waste, or build communities, we provide new materials for old laws to shape. Life's future flourishing is not in question. Ours is. As ambitious as Edward Wilson's Sociobiology and as timely as Elizabeth Kolbert's The Sixth Extinction, A Natural History of the Future sets a new standard for understanding the diversity and destiny of life itself.
Book may be ordered here.
Group Formed - "Rafiq: Friends of Afghans" - to Support the Departure/Rehabilitation/Resettlement of Abandoned Former Colleagues
My name is Max Fratoddi, a retired FBI FCI/CT Agent (and USMC RVN veteran) who worked with many USIC members over my 25 year career. I am a long term member of AFIO, originally sponsored by the beloved CIA OPs Officer Jack Platt (RIP). More recently, I spent some 6 1/2 years in Afghanistan as a (rotating) contractor mentor to Afghans serving in a unique joint training command under specialized government-to-government MOUs. Some 100 of them (not including families) were left behind with our hasty departure.
"Rafiq - Friends of Afghans" was formed in early August by a number of retired intell community, law enforcement, and military SpOps personnel with many years of experience in working directly with various Afghan National Security Forces personnel. Compared to the many other organizations with similar interests, we are a low-key, non-profit organization whose mission is to quietly support the departure, rehabilitation, and resettlement of our former colleagues to the U.S. I welcome a discussion to determine if there are legitimate collaboration, coordination, and cooperation opportunities with our membership. I can be reached at gmfratoddi@yahoo.com or at 843-540-2026. This request does not constitute an official endorsement by AFIO or any U.S. government agency. Thanks for your interest and support.
Seeking Former CIA Officers who knew Abu Bakr al-Baghdadi, others in ISIS, or King Hussein of Jordan, to assist Israeli Journalist with Documentary
My name is Hadar Gat, I'm a journalist from Israel, currently working on the second season of a documentary series about the most influential Arab leaders in the middle east.
It's an international production, broadcasted on Kan Israeli channel (IPBC).
The documentary series provides a profound profile analysis of leaders in the Arab world, and is one of the leading document series of IPBC.
Each episode is covering the history and profile of a different leader, and reviewing his personality and actions from every aspect possible. Especially the way he was grasped through the eyes of different Intelligence agencies.
I'm contacting [AFIO] because in one of the episodes we are focusing on Abu Bakr al-Baghdadi, and ISIS itself.
We are also doing an episode about King Hussein of Jordan. So I'm looking for former CIA agents/officers who met him or people who are relevant to his time period, and can help us shed some light on his character and relations with the Western world. Can AFIO Members help me with that? We wish to interview former CIA or other IC officers relevant to either of these matters. I'm available for any questions and more details, so feel free to contact me at any time.
Looking forward to hearing from you.
Replies to Hadar Gat, 972-50-4800-306 or hadargat8@gmail.com
Chenega Enterprises and Solutions (ChESS) LLC is identifying Subject Matter Experts(SME) for potential FBI SME Contract work soon to be awarded.
Counter Intelligence SME Contract work at the Wright Patterson AFB, Dayton Ohio on the China Counterespionage & Technology Transfer section, China Technology Transfer Unit (CTT2/CTTU), Counterespionage SME (REDEYE task force).
Responsibilities Support a full spectrum of counterintelligence, counterproliferation, and technology transfer operations and investigations to include program management administration, training, case investigative coordination, and other related duties as assigned. Conduct reviews and assessments of CTTU focused technology transfer programs and operations. Complete written reports which summarize reviews and assessments in a format specified by the FBI technical supervisor. Address actions by FBIHQ and/or FBI field offices to assess counterintelligence program effectiveness regarding counterproliferation and illicit technology transfer matters. Provide CD management with assessments and guidance in formulating CD policy, resource utilization and outreach to the USIC. Assist CTTU or field personnel in assessing information used in intelligence reporting of counterproliferation or illicit technology transfer matters and make recommendations or corrections as necessary. Identify and report on opportunities and methods to improve case and program management of CTTU investigations, operations, and programs. Assess field personnel training proficiency regarding counterproliferation and illicit technology transfer matters and make recommendations to improve training standards and activities. Participate in counterproliferation and technology transfer conferences and seminars as required by the FBI technical lead. Travel domestically as required. Other duties as assigned. Qualifications Required to adhere to all government agency guidelines as it applies to COVID vaccine Attestation/Restrictions. Required to adhere to all government agency guidelines as it applies to COVID vaccine Attestation/Restrictions. US citizenship. Possess a minimum of 6 years federal law enforcement investigation experience, including extensive involvement in counterintelligence, counterproliferation/technology transfer, criminal, or cyber investigations. Possess contemporary knowledge of the primary threat focus of CTTU, to include foreign intelligence services structures, operations and tradecraft, methodologies, and motivators. Must possess have a current, within four years, CI Polygraph from the FBI, or an approved agency prior to report date. Ability to obtain and maintain a Top Secret (TS) / Sensitive Compartmented Information (SCI).
The FBI is looking for Counterintelligence SME to support the FBI Counterintelligence Foreign Investment Unit (FIU).
The FBI is looking for Counterintelligence Training SME to support the FBI Counterintelligence Training Center (CITC). CITC is tasked with training field agents, supervisors and non-agent personnel in CI investigation.
The FBI is seeking an Counterintelligence SME with extensive knowledge in the East Asia region.
TO APPLY OR EXPLORE any of the above: contact Jessica Lewis, Jessica.Lewis@chenega.com for additional information.
Scientific and Technical Intelligence Liaison Officer (STILO) with JHU/APL - Laurel, Maryland
Are you seeking an opportunity to learn about foreign weapons systems? Do you take pride in your expert knowledge of adversary capabilities? If so, we're looking for someone like you to join our team at APL. We are seeking an Assistant Scientific and Technical Intelligence Liaison Officer (Assistant STILO) to help us to inform APL's research and development of sensitive technologies for the U.S. Government. You will assist the Scientific and Technical Intelligence Liaison Officer (STILO) in the National Security Analysis Department (NSAD). This position is designed for a creative, dynamic individual who fosters excellence and innovation, who has a passion for research, and effectively partners to ensure systems developed by APL for the U.S. Government are capable of addressing the most stressing future threats. This position provides strategic, forward leaning intelligence to lead APL and our sponsors to understand the threat environment; and the integration of threat analysis into current and future technology development, studies, and operational analyses. More about this position is here.
Assistant/Associate Professor- Intelligence Analysis (IA) at James Madison University, Harrisonburg, VA
Position Type Instructional Faculty - Full Time
College/Division College of Integrated Science and Engineering
Department 100060 - Integrated Science and Technology
Pay Rate Commensurate with Experience
Full job announcement and to apply is here
---
Jim Hoffsis, Korean War vet, Longtime Member, Popular ABQ Book Merchant
James A. Hoffsis, 93, Korean War vet, Longtime member, died 10 November 2021 in Albuquerque, NM.
Born in Toledo, OH, Jim got an early taste of the Southwest as a member of the U.S. Army stationed at Fort Bliss, with headquarters in El Paso.
Hoffsis worked for the Chevron oil company from 1954 to 1974. For the last 16 of those years, he was a Chevron sales rep working out of places such as Albuquerque; Santa Fe; Casper, Wyoming; and Billings, MT. When he retired from Chevron in 1974, he moved to Albuquerque with wife, Joe Ann, and son, John. In 1974 he saw a for sale sign for Treasure House, a souvenir and jewelry store, which he bought. It was located in the Old Town. As past president of the Historic Old Town Property Owners Association and active in the Old Town Merchants Association, it was an ideal fit. Hoffsis, ever the proud American vet and patriot, routinely purchased U.S. and other flags whichthat flown in Old Town Plaza. He ran them up the poles each morning and took them down each evening until age and illness made that impossible. His son, John, has taken over flag duty.
Jim and Joe Ann retired from Treasure House in 1999, and John moved his books from another business into the store and rechristened it Treasure House Books & Gifts.
Jim, although retired, remained a presence at Treasure House until recently. He also was an active member of the AFIONM Albuquerque Chapter. He was active with us until the COVID crisis in 2020 when the chapter needed to suspend meetings. Since then, his health concerns kept him from attending and he was missed but his chapter colleagues understood his situation.
A memorial is scheduled for 10 a.m. Wednesday, 10 November 2021 at French Mortuary, 1111 University Blvd NE, Albuquerque, NM 87102. All local and visiting members are invited to attend to pay their respects. It has been suggested that those of us who have the time can get together afterwards for some coffee and reminiscences. The regular 10 Nov meeting was canceled to accommodate the memorial service.
See more about Jim and John Hoffsis from Albuquerque Journal in "Book merchant Jim Hoffsis was a pillar of Old Town, 23 Oct 2021."
Sara Revis, Navy Cryptographer, CIA Reports Officer
Sara Margaret Revis, 99, a Navy Cryptographer, CIA Reports Officer, archaeologist, genealogist, died in Springfield, VA on 23 September 2021 five days shy of her 100th birthday.
Revis grew up in Englewood, NJ. Revis lived in India and attended the international Woodstock School in Mussoorie, a remote and historic hill station in the Himalayas, north of Delhi. Graduating from Randolph Macon Women's College, in Lynchburg, VA, in 1942, Revis began work as a civilian employee of the War Department at the School of Military Government, the University of Virginia, Char- lottesville, VA, receiving a special commendation in 1943. From April 1944 to 1946, she was commissioned as a Communications Officer in the US Navy WAVES in Washington, DC, after completing training at the Naval Reserve Midshipman's School of Northampton, MA. She performed "general cryptocenter duties" and coding, working a series of shifts around the clock, and continued to serve in the U.S. Naval Reserves from 1946 to 1954.
Intrigued by the formation of the Central Intelligence Agency with the passage of the National Security Act of 1947, Revis served her career there from 1948 to 1975 as one of the first women, mainly as a Reports Officer in the DC-area headquarters, as well as in Europe, South and Southeast Asia, and South America.
In retirement, Sara developed a second career in archaeological research. She also volunteered in documentary research at the Smithsonian Institution, the National Genealogical Society, the Friends of Alexandria Archaeology, and the Alexandria Archaeology Museum and published several journals of family history.
She is survived by two sisters, and other family. A memorial service will be held at 1 p.m., 26 March 2022, at the Monticello Memory Gardens, 670 Thomas Jefferson Pkwy, Charlottesville, VA 22902.
Jerry Young, Deputy Director, NSA
Gerald Robert Young, 91, Deputy Director, NSA, died 27 October 2021. He was born in Winchendon, MA, and moved to Severna Park, MD in 1969, where he resided for over 45 years.
Jerry had a long and distinguished career with the National Security Agency where he served in a variety of assignments ultimately becoming the Deputy Director from 1988 through 1990.
Mr. Young received the Presidential Rank Award for Distinguished Executive in 1988 from President Ronald Reagan. He received the National Security Medal from President George H.W. Bush in 1990.
He is survived by a sister, a son, and other family.
Online condolences may be made at: rayburnfam@gmail.com or ruddyduck1@comcast.net.
---
AFIO EDUCATIONAL EVENTS IN COMING TWO MONTHS....
Wednesday, 17 November, 2021, noon PST - Zoom-virtual - The AFIO San Francisco Chapter hosts Capt Aynesworth on "Intelligence Challenges of the Movement of International Containerized Cargo."
The "Andre Le Gallo" San Francisco Chapter hosts James L. Aynesworth, Captain, U.S. Navy Reserve (ret); President, Trident Information Services International on "Movement of International Containerized Cargo: Intelligence Challenges."

Registration required to receive a zoom link. Register here.
Qs?: contact Mariko Kawaguchi, Chapter Secretary at afiosf@aol.com.
Wednesday, 17 November 2021, 7 - 9 PM EST - Virtual on Zoom - AFIO Atlanta hosts DIA analyst Rebekah Koffler on "Putin's Playbook."
The AFIO Atlanta Chapter is featuring former DIA analyst Rebekah Koffler, author of Putin's Playbook: Russia's Secret Plan to Defeat America (2021), on Russian grand strategy and Putin's long-term plans.
A Russian-born U.S. intelligence expert, Koffler served with the DIA for decades and routinely briefed the Pentagon, the White House, and NATO on Russian affairs. U.S. military commanders have called her a "national asset," and she received the National Intelligence Professional Award.
RSVP or questions to brian@afioatlanta.com or 404.403.8004.
All AFIO members are invited!
Thursday, 9 December 2021, 6 - 8 PM EST - In-Person in Atlanta & Virtual on Zoom - AFIO Atlanta hosts SA Kevin Bryant on "Spies on the Sidelines" on NFL Espionage
AFIO Atlanta Chapter invites all AFIO members and friends to join us at our annual Christmas party and celebration of James Jesus Angleton's Birthday. Our special guest speaker is former Department of Defense Special Agent Kevin Bryant, who will speak on his forthcoming book Spies on the Sidelines: The High-Stakes World of NFL Espionage (Rowman & Littlefield July 2022). Not only does his non-fiction book contain the largest collection of football-related spy stories ever assembled, but also it's the first to explore the full arsenal of methods teams use to spy on their opponents and the countermeasures used to deter them. Spanning across all teams and eras, Bryant shines a light on the shady world of NFL espionage—from clandestine photography and hidden draft prospects to listening devices and stolen documents—along with the permissible, if sometimes questionable, spy techniques teams use day in and day out to gain an advantage over their opponents.
RSVP or questions to brian@afioatlanta.com or 404.403.8004.
All AFIO members and friends are invited!
---
Other Upcoming Events from Advertisers, Corporate Sponsors, and Others
Wednesday, 10 November 2021, 6:30 - 9:30 pm EST - Washington, DC - Spy School Workshop: Surveillance 101 with Eric O'Neill

What if you were assigned to watch the most damaging spy in US history? As a young operative in the FBI, Eric O'Neill was put into position as Robert Hanssen's assistant with the secret task of spying on his boss, who was under suspicion of working for Russia.
O'Neill is prepared to share his hard-earned expertise with you. This intense small group introduction to surveillance will include learning the basics and conducting surveillance from the underbelly of L'Enfant Plaza to the surprising hidden spaces of the sleekly revitalized waterfront.
Will you be able to track the "Rabbit" without being "made?"
Tickets: $200; Members: $150. Space is limited to only 16 participants — advance registration required by noon ET on Tuesday, November 9 or until sold out.
GET TICKETS here.
Thursday, 11 November 2021, All Day - Virtual - Virtual Screening of "RED NOTICE"

An FBI profiler pursuing the world's most wanted art thief becomes his reluctant partner in crime to catch an elusive crook who's always one step ahead. Join us for a virtual screening of Netflix's upcoming movie, "Red Notice," starring Dwayne Johnson, Ryan Reynolds, and Gal Gadot.
FREE! Registration Required.
With a special add-on Q&A with the film's director Rawson Marshall Thurber and Spy Museum's historian/curator Andrew Hammond and Amanda Ohlke (Dir. of Adult Programs).
LEARN MORE here.
Saturday, 13 November 2021, 10 am - 4 pm EST - Washington DC - Vroom! Vroom! 15th Annual Parade of Trabants at the International Spy Museum

The ONLY Trabant Rally in the United States. Celebrate the anniversary of the fall of the Berlin Wall with everyone's favorite Cold War car—the Trabant! Trabants are a rarity here, but on November 13 some of the finest examples in the US will chug their way to the Spy Museum for our 15th Annual Parade of Trabants. Drop by L'Enfant Plaza to view these beloved vintage cars, experts will be on hand to answer questions about their sweet rides, the Cold War, and Communism, while the Alte Kameraden German Band provides festive music.
FREE! Registration Required.
Register here.
Tuesday, 16 November 2021, noon EST - Washington, DC - CURATOR'S CORNER: Dark Persuasion with Joel E. Dimsdale

Call it what you will—coercive persuasion, thought control, dark persuasion, or brainwashing—techniques to control thoughts and minds blossomed during the 20th century and with advances in neuroscience and social media new avenues for manipulation have emerged.
Join International Spy Museum Historian and Curator Andrew Hammond in conversation with Joel E. Dimsdale, author of Dark Persuasion: A History of Brainwashing from Pavlov to Social Media.
FREE! Registration Required. REGISTER here.
16 November 2021, 6 pm EDT - Virtual - The OSS Society Conversation features Gen. David Petraeus USA(Ret) and David McCloskey, former CIA Analyst, on his novel Damascus Station

Join General David Petraeus, USA (Ret.) for a discussion with former CIA officer David McCloskey about his new novel, Damascus Station. Called "the best spy novel I have ever read" by Petraeus, the book is set against the backdrop of a Syria pulsing with fear and rebellion and is a gripping thriller that offers a textured portrayal of espionage, love, loyalty, and betrayal in one of the most difficult CIA assignments on the planet. More about this novel is here.
To register for this virtual event, do so here.
17 November 2021, 7 pm EST - Zoom Webinar - A Conversation with Chris Inglis, National Cyber Director - sponsored by George Mason University
The White House Office of the National Cyber Director is only a few months old but faces immense challenges. Still staffing up and only now receiving funding in the just-passed infrastructure bill, the threats the office was established to protect the nation from are metastasizing. What is the nature of these cyber threats? What is the new office's role in safeguarding us from them? What are the biggest obstacles to accomplishing that mission? How will it interact with other major U.S. cyber players?
The Hayden Center for Intelligence, Policy, and Intl Security welcomes Chris Inglis, our nation's first National Cyber Director, to address these questions and more. Confirmed by the Senate in July, Inglis has enjoyed a distinguished national security career. He served in the U.S. Air Force and Air National Guard from 1976 to 2006, rising to the rank of brigadier general. His 28-year career at the National Security Agency culminated in a 7 ½-year run as its deputy director. After retiring from government in 2014, Inglis has served as a professor at the U.S. Naval Academy and as a Commissioner on the U.S. Cyberspace Solarium Commission. Michael Morell, former acting and deputy director of the Central Intelligence Agency, and Hayden Center senior fellow, will host the conversation.
Register for webinar here.
Thursday, 18 November 2021, noon EST - Virtual - CURRENT EVENTS UPDATE: Special Guest: Javed Ali in Virtual Spy Chat with Chris Costa

Join us for an online discussion of the latest intelligence, national security, and terrorism issues in the news with Spy Museum Executive Director Chris Costa. He will be joined by Javed Ali, former Senior Director for Counterterrorism, National Security Council.
FREE! Registration Required. Register here.
Sunday, 21 November 2021, 8 - 10 am EST - Washington, DC - FAMILY EVENT: Access to Spy - Opening Our Doors the Autistic Community

The International Spy Museum is pleased to offer a sensory friendly community program designed for families who have an autistic child or an individual with sensory processing differences. On this special access day, the Museum has set private hours (8am—10am) so families can enjoy an exclusive visit with less noise, fewer people, and designated quiet rooms. This event is FREE but advance registration required!
FREE! Advanced Registration Required. REGISTER here.
Wednesday, 1 December 2021, 5:30 PM VIP Reception / 6:30 PM Progressive Reception & Award Program - Washington, DC - 2021 Webster Distinguished Service Award Event - International Spy Museum
The Spy Museum offers an evening of intrigue for the 2021 Webster Distinguished Service Award event. The award is an opportunity to recognize the extraordinary contributions of individuals in the Intelligence Community. This year's awardee is The Honorable Susan M. Gordon, former principal deputy director of national intelligence. Previous recipients of the Webster Distinguished Service Award include President George H. W. Bush (2017), Admiral William H. McRaven, USN (Ret.) (2018), and Gen. Michael V. Hayden (Ret.) (2019). Webster attendee and sponsor support fuels the nonprofit mission of educating the public about the history and craft of espionage and intelligence through youth and adult programs, community service, and the care of the Museum's unique collection of artifacts for generations to come.
Event will be held at the International Spy Museum.
For tickets, sponsorship opportunities, or information about ways to support the International Spy Museum, please contact the development office at 202.654.2853. Event tickets, other details are available here.
---
In addition to the Royal Blue long sleeve shirts and gray long sleeve hoodies, the AFIO Store has the following items ready for quick shipment:
LONG Sleeved Shirts with embroidered AFIO Logo and Mugs with color-glazed permanent logo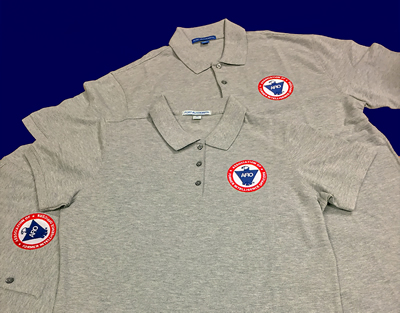 Show your support for AFIO with our long-sleeve Polo Shirts. Dark blue long sleeved shirts are shrink and wrinkle resistant fine cotton with a soft yet substantial feel. They feature a detailed embroidered AFIO seal. Get a shirt for yourself and consider as gifts for colleagues, family, and friends. Only $45 each including shipping.
Sizes of (M) men or (W) women shirts; Small, Medium, Large, XL, XXL, and XXXL. [For short sleeve shirts...they are available on discount of $25 only by email from annettej@afio.com See explanation at top right column of these Weekly Notes.]
You may pay by check or credit card. Complete your order online here or mail an order along with payment to: AFIO, 7600 Leesburg Pike, Ste 470 East, Falls Church, VA 22043-2004. Phone orders at 703-790-0320. Questions? Contact Annette at: annettej@afio.com.
---
AFIO Mug with color glazed logo. Made in America. Sturdy enough to sit on desk to hold pens, cards, paperclips, and candy.
This handsome large, heavy USA-made ceramic mug is dishwasher-safe with a glazed seal. $35 per mug includes shipping. Order this and other store items online here.
---
Guide to the Study of Intelligence and When Intelligence Made a Difference
"AFIO's Guide to the Study of Intelligence" has sold out in hard-copy.
However, it is available in digital form in its entirety on the AFIO website here.

Also available on the website here are the individual articles of AFIO's history project "When Intelligence Made a Difference" that have been published to date in The Intelligencer journal. More articles will be forthcoming in future editions.
---
Disclaimers and Removal Instructions
Weekly Intelligence Notes (WINs) are commentaries on Intelligence and related national security matters, based on open media sources, selected, interpreted, edited and produced for non-profit educational uses by members and WIN subscribers.
REMOVAL INSTRUCTIONS: We do not wish to add clutter to inboxes. To discontinue receiving the WINs:
a) IF YOU ARE A MEMBER - click here: UNSUBSCRIBE and supply your full name and email address where you receive the WINs. Click SEND, you will be removed from list. If this link doesn't open a blank email, create one on your own and send to afio@afio.com with the words: REMOVE FROM WINs as the subject, and provide your full name and email address where you are currently receiving them.
b) IF YOU ARE NOT A MEMBER, and you received this message, someone forwarded this newsletter to you [contrary to AFIO policies]. Forward to afio@afio.com the entire WIN or message you received and we will remove the sender from our membership and distribution lists. The problem will be solved for both of us.
CONTENTS of this WIN [HTML version recipients - Click title to jump to story or section, Click Article Title to return to Contents. This feature does not work for Plaintext Edition or for some AOL recipients]. If you wish to change to HTML format, let us know at afio@afio.com. The HTML feature also does not work for those who access their e-mail using web mail...however NON-HTML recipients may view the latest edition each week in HTML at this link: https://www.afio.com/pages/currentwin.htm
---
WINs are protected by copyright laws and intellectual property laws, and may not be reproduced or re-sent without specific permission from the Producer. Opinions expressed in the WINs are solely those of the editor's or author's listed with each article. AFIO Members Support the AFIO Mission - sponsor new members! CHECK THE AFIO WEBSITE at www.afio.com for back issues of the WINs, information about AFIO, conference agenda and registrations materials, and membership applications and much more!
(c) 1998 thru 2021. AFIO, 7600 Leesburg Pike, Suite 470 East, Falls Church, VA 22043-2004. Voice: (703) 790-0320; Fax: (703) 991-1278; Email: afio@afio.com
---
About AFIO | Membership Renewal | Change of Address | Upcoming Events | Chapter Locations | Corporate/Institutional Memberships | Careers in Intelligence Booklet | Guide to the Study of Intelligence | Intelligencer Journal | Weekly Intelligence Notes | To Make A Donation | AFIO Store | Member-Only Section | Code of Ethics | Home Page
---