---
Section I - INTELLIGENCE HIGHLIGHTS
Secret Chinese Port Project in Persian Gulf Rattles U.S. Relations With U.A.E. — Wall Street Journal, Lubold & Strobel, 19 Nov 2021
Alarmed U.S. officials warned Emirati government, a Mideast ally, that Chinese military presence could hinder ties; construction has halted. U.S. intelligence agencies learned this spring that China was secretly building what they suspected was a military facility at a port in the United Arab Emirates, one of the U.S.'s closest Mideast allies, according to people familiar with the matter. Alarmed, the Biden administration warned the Emirati government that a Chinese military presence in its country could threaten ties between the two nations. After rounds of meetings and visits by U.S. officials, construction was recently halted, according to people familiar with the matter. The intelligence findings and U.S. warnings concerned a site at a port near the Emirati capital of Abu Dhabi. People familiar with the matter said it appeared the Emirati government, which hosts U.S. military forces and is seeking to buy advanced American jet fighters and drones, was unaware of the military nature of China's activity. China's effort to establish what U.S. officials believe would be a military foothold in the U.A.E.—and the Biden administration's push to persuade the Emiratis to stop the base from being built—reflect the challenges the administration faces in attempting to compete with Beijing globally. Article continues here
A Conversation with Chris Inglis, National Cyber Director from The Hayden Center at George Mason University
The White House Office of the National Cyber Director is only a few months old but faces immense challenges. Still staffing up and only now receiving funding in the just-passed infrastructure bill, the threats the office was established to protect the nation from are metastasizing. What is the nature of these cyber threats? What is the new office's role in safeguarding us from them? What are the biggest obstacles to accomplishing that mission? How will it interact with other major U.S. cyber players? What keeps Director Inglis up at night? The major threats yet to be perceived or resolved? View the prerecorded program from The Hayden Center here.
Other recorded programs by The Hayden Center we urge you to view are here. They include "The Road from CIA to Congress," "Intelligence & War in Afghanistan," "The Future of Intelligence," "Spy Writing in the Real World," "China: National Security Consensus?," "U.S. & China At the Brink?," and the upcoming "Covid-19 & Intelligence: What More Can Be Done?"
Politicians face violence and threats from voters — and each other. Are we nearing a civil war? from NBC News "Think: Opinion, Analysis, Essays"
Violent threats against politicians. Polarization on social issues. A surge in citizen militias. Does this behavior mean the U.S. is heading toward a second military conflict between the states? This threat cannot be dismissed, says RAND's Brian Michael Jenkins. But it's more likely that the United States will face "a turbulent era of civil disturbances, armed confrontations…and other acts of political violence—in other words, one that is a lot like the last 200 years of American history.
The signs give cause for concern. America suffers from societal and political conditions that predispose it to violence, and the list seems to be growing. Last week, an anonymous caller told a Republican congressman who voted with Democrats in favor of the infrastructure bill that he and his staff should die. On Monday, Twitter added a warning label to a cartoon video shared by a different Republican congressman in which he assassinated a colleague from across the aisle. On Wednesday, a Black Lives Matter organizer threatened "bloodshed" if New York's mayor-elect reinstated a controversial anti-crime police unit. On Friday, an interview was released in which former President Donald Trump defended rioters calling for the hanging of his vice president. RAND - Jenkins article continues here
Rogers, Republican Defense Leaders in Congress Condemn Reported Censorship of Pentagon Views on Nuclear Policies
U.S. Representative Mike Rogers (R-AL), Ranking Member of the House Armed Services Committee, joined Senator Jim Inhofe (R-OK), Ranking Member of the Senate Armed Services Committee, and four top Republicans in Congress, in sending letter to Biden administration officials expressing grave concern over reports that the National Security Council has blocked the Department of Defense from making recommendations about changes to the United States' nuclear declaratory policy through the ongoing Nuclear Posture Review — potentially preventing our nation's top security officials from advocating against the "unwanted" and "destabilizing" adoption of "Sole Purpose" or "No First Use" nuclear policies.
Full announcement here
Letter: "We are writing to you today to express our concern about the conduct of the administration's ongoing Nuclear Posture Review (NPR). Specifically, we are concerned by recent reports that the National Security Council may have directed the Department of Defense (DOD) to only submit possible courses of action, and not any recommendations, related to a change in U.S. nuclear declaratory policy. Ostensibly, this is due to an assumption that DOD and other interagency officials, now confronted with the reality of our adversaries' growing military threat and allies' serious concerns about the possibility of unwanted changes to U.S. nuclear policies, would recommend against potentially destabilizing U.S. policy changes such as adopting a "Sole Purpose" or "No First Use" nuclear declaratory policy.
It would be unwise and irresponsible to muzzle the considered advice of the U.S. government's foremost experts on nuclear deterrence issues at the DOD, and throughout the interagency. It would also deprive the President of your views, the views of NATO allies, and those of our allies and partners in the Indo-Pacific region. Further, the Chairman of the Joint Chiefs of Staff is statutorily obligated to provide his best military advice to the Commander-in-Chief on these important issues.
... Further, we request information from the Director of National Intelligence regarding the Intelligence Community's best judgment regarding the list of allied and partner countries that would be supportive, neutral, or opposed to a change in U.S. nuclear declaratory policy, such as a "Sole Purpose" or "No First Use" nuclear declaratory policy."
Full text of letter here
China Is Expanding Its Effort to Launch Weapons From Hypersonic Missiles - Gale in WSJ, 22 Nov 2021
A new wind tunnel is intended to further develop the technology, which pushes the bounds of physics. China is expanding its capacity to develop weapons that can be fired from hypersonic missiles, suggesting a test this summer that surprised U.S. military officials with its technological accomplishment is part of a program to create new threats for U.S. missile defenses. The state-controlled AVIC Aerodynamics Research Institute said it is set to open a new wind tunnel capable of replicating the speeds and high temperatures faced by hypersonic missiles. The new wind tunnel's roles include testing the "separation and release" of weapons from hypersonic vehicles, the institute said in a news release Sunday. A hypersonic glide vehicle is a maneuverable warhead that sits on the tip of a long-range missile and, once released, glides to its target on an unpredictable path that makes it difficult to intercept. In a test in July, U.S. officials said, China fired a missile that traveled around the globe in a low-earth orbit before releasing the glide vehicle. That glide vehicle then separately fired a projectile of its own, they said—a feat that pushes the boundaries of physics. Article continues here
NRO releases collection of previously classified documents, increases transparency - 16 Nov 2021
The National Reconnaissance Office (NRO) today announced the declassification and release of thousands of records in commemoration of the NRO's 60th anniversary. This historic collection of documents offers unique insights into NRO's storied legacy in space-based intelligence, surveillance, and reconnaissance.

"These pages offer a rare look at our earliest programs and projects covering hundreds of innovations including the foundation for today's commercial imagery from space," said Dr. James Outzen, director of NRO's Center for the Study of Reconnaissance. "The creativity and
foresight of NRO's earliest pioneers, as seen in these documents, paved the way for the capabilities that help keep our nation safe today and into the future."

Since its inception in 1961, the NRO has been a cornerstone in the nation's strategic and operational advantage in space. Today, the NRO provides overhead intelligence, surveillance, and reconnaissance to more than a half-million users across government—including the
Department of Defense, every member of the Intelligence Community, two dozen domestic agencies, policymakers, and decision-makers.
The four main categories released are:
Road to EOI "From Buckets to Bits"
The Era Before KENNEN/KH-11
Project FULCRUM
Chapters 4 & 5 of "The SIGINT Satellite Story"
Full Press Release is here
---
Section II - IC PODCASTS, COMMENTARY, BLOG UPDATES
DIA Director LTG Scott Berrier on Global Threats in a discussion with Former Acting D/CIA Mike Morell
Intelligence Matters: A CBS News original national security podcast hosted by former CIA acting director and CBS News national security contributor Michael Morell. Morell is crisp, precise, cautious, fair, avoids political slant, and provides remarkable insights. Not to miss.


The most recent "Intelligence Matters" podcasts/interviews by or with Mike Morell:
Nov 17 | Defense Intelligence Agency Director LTG Scott Berrier on Global Threats
In this episode of Intelligence Matters, host Michael Morell speaks with Lieutenant General Scott Berrier, director of the Defense Intelligence Agency (DIA), about the agency's mission, its workforce, and about the top strategic threats its analysts are tracking today. Morell and Berrier discuss evolving and intensifying threats from China, Russia, Iran and North Korea. Berrier also describes his own professional trajectory and how applicants to DIA can pursue opportunities to work in posts around the world.

Other recent "Intelligence Matters" podcasts to stream or download:
Nov 10 | Former Defense Secretary and CIA Director Leon Panetta on Top Security Threats
Nov 3 | Iran expert Norman Roule on escalating tensions with Tehran
Oct 27 | Putin's Russia: Former Ambassador Michael McFaul
Oct 20 | The Syria Conflict: Former CIA Analyst David McCloskey
Oct 13 | CIA Chief Historian David Robarge on Pivotal Global Events
Oct 6 | Hayden Center Panel on Intelligence and War in Afghanistan
More about Intelligence Matters by Michael Morell here. Podcasts also available here.
---
What to Do About Deplatformed Data? - Stewart Baker, Others at Steptoe Cyberblog
Cyberblog by Steptoe & Johnson LLP — By Stewart Baker on 22 Nov 2021
Episode 384: What to Do About Deplatformed Data?
Among the many problems with the current social media enthusiasm for deplatforming is this question: What do you do with all the data generated by people you deplatformed? Facebook's answer, as you'd expect, is that Facebook can do what it wants with the data, which mostly means deleting it. Even if it's evidence of a crime? Yes, says the platform, unless law enforcement asks us to save it. The legal fight over a deplatformed group that defended historical statues (and may have shot someone in the process) will tell us something about the – law of deplatformed data as will the fight over The Gambia's effort to recover evidence of deplatformed human rights evidence. In the end, though, we need a law on this question. Because, given their track record in content moderation, leaving the question to the discretion of social media will translate into platforms' preserving only evidence that hurts people they hate. Tired: Data breach reporting. Wired: Cyber incident reporting. ..... Continue Reading
Some Prior Conversations:
Episode 383: Cyber Incident Reporting Bill: Good News for K Street
Episode 382: NSO on the Hot Seat
Episode 381: Raven Mad
Episode 380: The FBI Laughs Last
Episode 379: LinkedIn, Slinkedout: Microsoft and China
Episode 378: The Federal Government is Getting Creative in Regulating Technology
Episode 377: Ransomware – Death and Diplomacy
Episode 376: AI Dystopia: Only the Elite Will Escape the Algorithm
Episode 375: China, U.S. Tech Policy: "Let Thousand Hands Throw Sand in the Gears."
---
Lithuania stands up to China; Brazil's President da Silva Efforts to be effective head of state - Latest Insights from Jack Devine of Arkin Group
The Arkin Group's Nov 19 "In Other News" letter to private clients by former Deputy Director, Operations Officer Jack Devine features...
Lithuania stands up to China as Taiwan opens a de facto embassy in Vilnius.
On visit to Europe former Brazilian President Lula da Silva is treated like a head of state but at home he's taking concerted measures to become an effective one.
Follow link here to read analyses and predictions given to their private clients on the topics above.
Released 8 November 2021: "A Spymaster and a Gentleman, Jack Devine Dispels CIA Myth and Dispenses his Truth" on The Live Drop, Episode 56. "A wonderful discussion with an experienced spymaster himself who's knowledge of intelligence history drives vivid and prescient insights from the past into the future. Jack dispels some persistently inaccurate mythology, and also clarifies why code phrases need not be improvised."
Jack Devine's Spymaster's Prism was released earlier this year. The book has just been released on audio from Tantor or Amazon. AFIO's interview with him about this book appears at this link. Or hear the podcast here.
---
The Endless CIA-Oswald Coverup; CIA Tradecraft Challenges & QAnon Threats - The Latest... from Jeff Stein's provocative "SpyTalk" series...

Nov 19: "For Your Weekend Listening Pleasure" by Jeff Stein with co-host Jeanne Meserve
The latest SpyTalk podcast features new CIA tradecraft challenges & Qanon threats
Nov 17: "The Endless CIA-Oswald Coverup" by Jeff Stein
Another JFK Assassination Anniversary arrives with still buried secrets
Nov 17: "The CIA Swamp in a Novel Nutshell" by Peter Eisner
An ex-CIA man's debut thriller dives deep into politics amid foreign threats
Nov 14: "Biden May Up Ukraine Intelligence-Sharing" by Jonathan Broder
Former top Obama envoy says Russian buildup prompting Biden rethink
Nov 13: "Updated: Steele Dossier in Tatters" by Jeff Stein
Kick 'em when they're up, kick 'em when they're down
Readers, for a brief time, can subscribe for free for articles and weekend podcasts here.
---
Iranians 2020 Election Interference; Belarus-Poland Migrant Standoff; Motives of Liverpool Terrorist, more from Inside the SCIF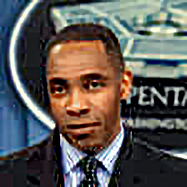 Inside the SCIF by JJ Green, WTOP - Issue #139, 18 Nov has details on... Iranians Charged with 2020 Election Interference; Treasury Sanctions Iran Cyber Actors; Interpol Slammed for Allowing "Red Notice" Abuse; Most Pressing Cyber Concerns to the nation?; Swedes arrest second Iranian inside Swedish Intelligence; NRO Releases early SIGINT History - 1960-1980; US Army to field first Hypersonic Weapons; Whelan update; and more.

Target USA Podcast 305 is on: The Belarus-Poland Migrant Standoff
How did it happen? What will happen to the migrants caught in the middle? Peter Stano, Spokesman for the European Commission explains how Belarus tricked migrants into coming there and what actions the EC is taking.

And "The Hunt" explores: The Liverpool terror suspect's motive
J.J. Green speaks with Liam Duffy, Strategic Advisor for the Counter Extremism Project, said the suspect may have gotten lost while looking for his target.
---
Section III - BROUGHT TO OUR ATTENTION BY MEMBERS
Tech CEO Pleads to Wire Fraud in IP Address Scheme — from Krebs on Security, 17 November 2021
The CEO of a South Carolina technology firm has pleaded guilty to 20 counts of wire fraud in connection with an elaborate network of phony companies set up to obtain more than 735,000 Internet Protocol (IP) addresses from the nonprofit organization that leases the digital real estate to entities in North America. In 2018, the American Registry for Internet Numbers (ARIN), which oversees IP addresses assigned to entities in the U.S., Canada, and parts of the Caribbean, notified Charleston, S.C. based Micfo LLC that it intended to revoke 735,000 addresses. ARIN said they wanted the addresses back because the company and its owner — 38-year-old Amir Golestan — had obtained them under false pretenses. ... But the legal tussle caught the attention of South Carolina U.S. Attorney Sherri Lydon, who in May 2019 filed criminal wire fraud charges against Golestan, alleging he'd orchestrated a network of shell companies and fake identities to prevent ARIN from knowing the addresses were all going to the same buyer. ...
The courtroom drama comes as ARIN's counterpart in Africa is embroiled in a similar, albeit much larger dispute over millions of African IP addresses. In July 2021, the African Network Information Centre (AFRINIC) took back more than six million IP addresses from Cloud Innovation, a company incorporated in the African offshore entity haven of Seychelles (pronounced, quite aptly — "say shells")
Full article here
FBI Agents Became CIA Operatives in Secret Overseas Prisons — Carol Rosenberg, New York Times, 19 Nov 2021
Lawyers disclosed the unusual arrangement in evidentiary hearings to prepare for the Sept. 11 trial at Guantánamo Bay.
In the torturous history of the U.S. government's black sites, the F.B.I. has long been portrayed as acting with a strong moral compass. Its agents, disgusted with the violence they saw at a secret C.I.A. prison in Thailand, walked out, enabling the bureau to later deploy "clean teams" untainted by torture to interrogate the five men accused of conspiring in the attacks of Sept. 11, 2001. But new information that emerged this week in the Sept. 11 case undermines that F.B.I. narrative. The two intelligence agencies secretly arranged for nine F.B.I. agents to temporarily become C.I.A. operatives in the overseas prison network where the spy agency used torture to interrogate its prisoners. The once-secret program came to light in pretrial proceedings in the death penalty case. The proceedings are currently examining whether the accused mastermind of the Sept. 11 plot, Khalid Shaikh Mohammed, and his four co-defendants voluntarily confessed after years in the black site network, where detainees were waterboarded, beaten, deprived of sleep and isolated to train them to comply with their captors' wishes. At issue is whether the military judge will exclude from the eventual trial the testimony of F.B.I. agents who questioned the defendants in 2007 at Guantánamo and also forbid the use of reports that the agents wrote about each man's account of his role in the hijacking conspiracy. Article continues here
Collector's Item from National Archives UK: The Art of Prowling: The Gale & Polden Training Series
First published in the 1940s for the newly-recruited British Home Guard, The Art of Prowling is one of a series of Second World War training booklets written by Colonel G.A. Wade. It showed recruits how to sneak up on the enemy without being seen, how to avoid attracting attention, and why they should never underestimate a German spy. Both amusing and nostalgic, it is a unique insight into British culture at the height of the struggle against Hitler and will, as the author says, `induce you to take pride in being really, truly, definitely cunning, crafty and sly'. Look at this historic booklet here before it sells out.
Pentagon officials 'remain baffled by Chinese hypersonic missile technology' after Beijing tested weapon that could deploy a nuke while travelling at five times the speed of sound — by Carr, The Daily Mail based on Financial Times report, 21 Nov 2021
China's hypersonic weapon test fired a missile at five times the speed of sound; Pentagon experts still baffled at how China managed to defy physics constraints; Test suggests China's hypersonic weapons more advanced than US and Russia; Purpose of the missile remains unknown as it was fired with no obvious target...yet.
A hypersonic weapon test carried out by China in July featured a missile fired at five times the speed of sound - a technological feat which no other country has demonstrated, according to US intelligence. The hypersonic glide vehicle - a spacecraft with the ability to carry a nuclear warhead - fired a missile mid-flight over the South China Sea, catching Pentagon scientists unawares. Experts at Darpa - the Pentagon's advanced research agency - are apparently still baffled at how China was able to defy the constraints of physics to fire a weapon from the vehicle travelling at hypersonic speed, the Financial Times reports. Article continues here
---
Section IV - Books, Research Requests, Jobs, Obituaries
Books — Newly Released, Overlooked, Forthcoming
Not One Inch: America, Russia, and the Making of Post-Cold War Stalemate
by M. E. Sarotte
(Yale Univ Press, Nov 2021)
Thirty years after the Soviet Union's collapse, this book reveals how tensions between America, NATO, and Russia transformed geopolitics between the Cold War and COVID. "Not one inch." With these words, Secretary of State James Baker proposed a hypothetical bargain to Soviet leader Mikhail Gorbachev after the fall of the Berlin Wall: if you let your part of Germany go, we move NATO not one inch eastward. Controversy erupted almost immediately over this 1990 exchange—but more important was the decade afterward, when the words took on new meaning. Gorbachev let his Germany go, but Washington rethought the bargain, not least after the Soviet Union's own collapse in December 1991. Washington realized it could not just win big, but win bigger. Not one inch of territory need be off limits to NATO. On the thirtieth anniversary of the Soviet collapse, this book uses new evidence and interviews to show how, in the decade that culminated in Vladimir Putin's rise to power, the US and Russia undermined a potentially lasting partnership. Prize-winning historian M. E. Sarotte shows what went wrong.
"Sarotte explores how and why NATO expanded and relations with Russia deteriorated in the post–Cold War world. It is an important book, well documented and told." —Joseph Nye Jr., author
"Sarotte deftly unpacks one of the most important strategic moves of the post–Cold War Era: the decision to enlarge NATO. Her detailed history of the 1990s is groundbreaking, and her assessment of the impacts of NATO expansion on European security is balanced and nuanced. A major accomplishment and a must-read."—Charles A. Kupchan, Georgetown University and the Council on Foreign Relations
Book may be ordered here.
---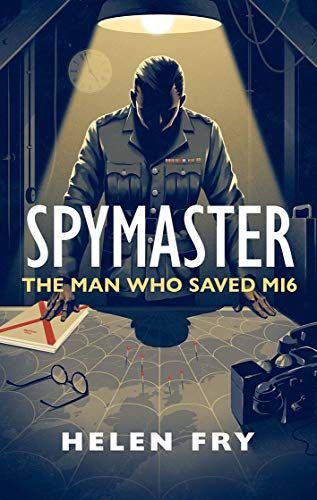 Spymaster: The Man Who Saved MI6
by Helen Fry
(Yale Univ Press, Nov 2021)
Thomas Kendrick (1881–1972) was central to the British Secret Service from its beginnings through to the Second World War. Under the guise of "British Passport Officer," he ran spy networks across Europe, facilitated the escape of Austrian Jews, and later went on to set up the "M Room," a listening operation which elicited information of the same significance and scope as Bletchley Park. Yet the work of Kendrick, and its full significance, remains largely unknown. Helen Fry draws on extensive original research to tell the story of this remarkable British intelligence officer. Kendrick's life sheds light on the development of MI6 itself—he was one of the few men to serve Britain across three wars, two of which while working for the British Secret Service. Fry explores the private and public sides of Kendrick, revealing him to be the epitome of the "English gent"—easily able to charm those around him and scrupulously secretive..
Book may be ordered here.
---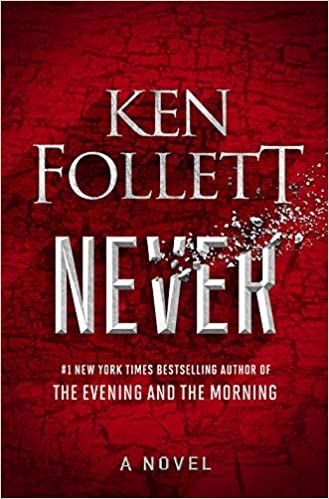 Never: A Novel
by Ken Follett
(Viking, Nov 2021)
"A complex, scary thriller that feels too plausible for comfort. You'll be so absorbed in the story threads that you'll follow them anywhere—and you'll suddenly realize you've read hundreds of pages. . . . On one level, it's great entertainment; on another, a window into a sobering possibility." —Kirkus
"A compelling story, and only too realistic." —Lawrence H. Summers, former U.S. Treasury Secretary
"Every catastrophe begins with a little problem that doesn't get fixed." So says Pauline Green, president of the United States, in Follett's nerve-racking drama of international tension. A shrinking oasis in the Sahara Desert; a stolen US Army drone; an uninhabited Japanese island; and one country's secret stash of deadly chemical poisons: all these play roles in a relentlessly escalating crisis. Struggling to prevent the outbreak of world war are a young woman intelligence officer; a spy working undercover with jihadists; a brilliant Chinese spymaster; and Pauline herself, beleaguered by a populist rival for the next president election. Never is an extraordinary novel, full of heroines and villains, false prophets and elite warriors, jaded politicians and opportunistic revolutionaries. It brims with cautionary wisdom for our times, and a delivers a visceral, heart-pounding read that transports readers to the brink of the unimaginable.
Book may be ordered here.
Seeking U.S. Women Intelligence Officers who served in Germany at some time between 1950 to 1990
I am a journalist for DER SPIEGEL, the biggest politicial news magazine in Germany.
Together with my colleague Maik Baumgärtner, I am currently researching a book project on women who worked for intelligence services and what their work meant for the services.
Therefore we are looking for women who worked for American intelligence agencies in Germany between 1950 and 1990.
We welcome on or off the record talks.
To respond, contact Ann-Katrin Müller at ann-katrin.mueller@spiegel.de
Redakteurin | Hauptstadtbüro
DER SPIEGEL GmbH & Co. KG, Alexanderufer 5, 10117 Berlin, M +49 170 560 8301, Threema-ID: 78XAU7T3
Group Formed - "Rafiq: Friends of Afghans" - to Support the Departure/Rehabilitation/Resettlement of Abandoned Former Colleagues
My name is Max Fratoddi, a retired FBI FCI/CT Agent (and USMC RVN veteran) who worked with many USIC members over my 25 year career. I am a long term member of AFIO, originally sponsored by the beloved CIA OPs Officer Jack Platt (RIP). More recently, I spent some 6 1/2 years in Afghanistan as a (rotating) contractor mentor to Afghans serving in a unique joint training command under specialized government-to-government MOUs. Some 100 of them (not including families) were left behind with our hasty departure.
"Rafiq - Friends of Afghans" was formed in early August by a number of retired intell community, law enforcement, and military SpOps personnel with many years of experience in working directly with various Afghan National Security Forces personnel. Compared to the many other organizations with similar interests, we are a low-key, non-profit organization whose mission is to quietly support the departure, rehabilitation, and resettlement of our former colleagues to the U.S. I welcome a discussion to determine if there are legitimate collaboration, coordination, and cooperation opportunities with our membership. I can be reached at gmfratoddi@yahoo.com or at 843-540-2026. This request does not constitute an official endorsement by AFIO or any U.S. government agency. Thanks for your interest and support.
Seeking Former CIA Officers who knew Abu Bakr al-Baghdadi, others in ISIS, or King Hussein of Jordan, to assist Israeli Journalist with Documentary
My name is Hadar Gat, I'm a journalist from Israel, currently working on the second season of a documentary series about the most influential Arab leaders in the middle east.
It's an international production, broadcasted on Kan Israeli channel (IPBC).
The documentary series provides a profound profile analysis of leaders in the Arab world, and is one of the leading document series of IPBC.
Each episode is covering the history and profile of a different leader, and reviewing his personality and actions from every aspect possible. Especially the way he was grasped through the eyes of different Intelligence agencies.
I'm contacting [AFIO] because in one of the episodes we are focusing on Abu Bakr al-Baghdadi, and ISIS itself.
We are also doing an episode about King Hussein of Jordan. So I'm looking for former CIA agents/officers who met him or people who are relevant to his time period, and can help us shed some light on his character and relations with the Western world. Can AFIO Members help me with that? We wish to interview former CIA or other IC officers relevant to either of these matters. I'm available for any questions and more details, so feel free to contact me at any time.
Looking forward to hearing from you.
Replies to Hadar Gat, 972-50-4800-306 or hadargat8@gmail.com
Chenega Enterprises and Solutions (ChESS) LLC is identifying Subject Matter Experts(SME) for potential FBI SME Contract work soon to be awarded.
Counter Intelligence SME Contract work at the Wright Patterson AFB, Dayton Ohio on the China Counterespionage & Technology Transfer section, China Technology Transfer Unit (CTT2/CTTU), Counterespionage SME (REDEYE task force).
Responsibilities Support a full spectrum of counterintelligence, counterproliferation, and technology transfer operations and investigations to include program management administration, training, case investigative coordination, and other related duties as assigned. Conduct reviews and assessments of CTTU focused technology transfer programs and operations. Complete written reports which summarize reviews and assessments in a format specified by the FBI technical supervisor. Address actions by FBIHQ and/or FBI field offices to assess counterintelligence program effectiveness regarding counterproliferation and illicit technology transfer matters. Provide CD management with assessments and guidance in formulating CD policy, resource utilization and outreach to the USIC. Assist CTTU or field personnel in assessing information used in intelligence reporting of counterproliferation or illicit technology transfer matters and make recommendations or corrections as necessary. Identify and report on opportunities and methods to improve case and program management of CTTU investigations, operations, and programs. Assess field personnel training proficiency regarding counterproliferation and illicit technology transfer matters and make recommendations to improve training standards and activities. Participate in counterproliferation and technology transfer conferences and seminars as required by the FBI technical lead. Travel domestically as required. Other duties as assigned. Qualifications Required to adhere to all government agency guidelines as it applies to COVID vaccine Attestation/Restrictions. Required to adhere to all government agency guidelines as it applies to COVID vaccine Attestation/Restrictions. US citizenship. Possess a minimum of 6 years federal law enforcement investigation experience, including extensive involvement in counterintelligence, counterproliferation/technology transfer, criminal, or cyber investigations. Possess contemporary knowledge of the primary threat focus of CTTU, to include foreign intelligence services structures, operations and tradecraft, methodologies, and motivators. Must possess have a current, within four years, CI Polygraph from the FBI, or an approved agency prior to report date. Ability to obtain and maintain a Top Secret (TS) / Sensitive Compartmented Information (SCI).
The FBI is looking for Counterintelligence SME to support the FBI Counterintelligence Foreign Investment Unit (FIU).
The FBI is looking for Counterintelligence Training SME to support the FBI Counterintelligence Training Center (CITC). CITC is tasked with training field agents, supervisors and non-agent personnel in CI investigation.
The FBI is seeking an Counterintelligence SME with extensive knowledge in the East Asia region.
TO APPLY OR EXPLORE any of the above: contact Jessica Lewis, Jessica.Lewis@chenega.com for additional information.
Scientific and Technical Intelligence Liaison Officer (STILO) with JHU/APL - Laurel, Maryland
Are you seeking an opportunity to learn about foreign weapons systems? Do you take pride in your expert knowledge of adversary capabilities? If so, we're looking for someone like you to join our team at APL. We are seeking an Assistant Scientific and Technical Intelligence Liaison Officer (Assistant STILO) to help us to inform APL's research and development of sensitive technologies for the U.S. Government. You will assist the Scientific and Technical Intelligence Liaison Officer (STILO) in the National Security Analysis Department (NSAD). This position is designed for a creative, dynamic individual who fosters excellence and innovation, who has a passion for research, and effectively partners to ensure systems developed by APL for the U.S. Government are capable of addressing the most stressing future threats. This position provides strategic, forward leaning intelligence to lead APL and our sponsors to understand the threat environment; and the integration of threat analysis into current and future technology development, studies, and operational analyses. More about this position is here.
Assistant/Associate Professor- Intelligence Analysis (IA) at James Madison University, Harrisonburg, VA
Position Type Instructional Faculty - Full Time
College/Division College of Integrated Science and Engineering
Department 100060 - Integrated Science and Technology
Pay Rate Commensurate with Experience
Full job announcement and to apply is here
---
Buzz Hall, NSA SCES Cryptologist
Blair "Buzz" Hall, 93, NSA SCES Cryptologist, died 1 November 2021 from complications of a fall. He was a longtime resident of Sherwood Forest, MD. He was born in Washington, DC. After spending his early years in Chevy Chase, MD, his family relocated to Annapolis, MD.
He attended high school at Severn School, where he excelled at football, tennis, and lacrosse, and was later inducted into the school's Athletic Hall of Fame. He then played lacrosse for the University of Maryland and was the school's first four-time All-American lacrosse player. Following graduation, he served in the U.S. Air Force and was stationed in Korea during the war. He returned to Maryland, and in 1954 settled in Sherwood Forest, MD (where his family summered since 1929) and began his career with the NSA.
He studied law at the George Washington University in the evenings, earning his law degree. But instead of practicing law, Buzz continued working full-time as a cryptologist for NSA. He was an adviser to Rep. Judd Gregg (R-NH) as a 1985-86 fellow in the Commerce Department's Science & Technology Fellowship Program and was appointed to NSA's Senior Cryptologic Executive Service in 1986. He retired in 1993 with 32 years of service. During his career, he was fortunate to have served on assignments in Japan and Taiwan with his entire family in the 1970s, and on a three-year assignment in the English Cotswolds with his wife in the late 1980s.
After retirement, he continued to travel into his late 80s, revisiting England when he was 85 and Taiwan when he was 88, as well as visiting his children who lived overseas as adults in Asia, South Asia, and Europe. In 2009, at the age of 81, he was the oldest person to ride India's first zip line, at the 15th-Century Neemrana Fort-Palace in Rajasthan.
He is survived by four children and other family.
A memorial service will be held in Sherwood Forest, MD on 15 May 2022.
Libby Jordan, NSA Russian Linguist and Analyst
Lisbeth "Libby" Jessup Jordan, 65, an NSA Russian Linguist and Analyst, died 17 November 2021 in Queenstown, MD.
She was born in Bryn Mawr, PA. Libby graduated from The Country School in 1970 and Easton High School in 1974, where she placed in the top five percent of her class. She became a woman of many languages, graduating Magna Cum Laude with degrees in French and German from Western Maryland College in 1978 and completing the National Cryptologic School's intensive Russian Language program in 1979 with an outstanding academic achievement award.
Her career at the NSA spanned over three decades, beginning with assignments as a Russian Linguist and Intelligence Analyst. Her exceptional interpersonal skills were soon recognized, and she was promoted into higher management positions. Her staff-level experience included tours as the NSA Liaison Officer to the U.S. Senate and, later, as Liaison Officer to the U.S. House of Representatives. She was often chosen for ad hoc assignments in support of the Director of NSA. Libby retired from NSA in 2012.
Although she was a member of the National Honor Society, her interests were not limited to the academic. Libby loved to bake, putter around in the garden, work on home improvements, and listen to music. Most of all, she loved to take care of her family.
She is survived by her husband, Jerry Jordan, and by a son, a brother, an aunt, and other family. And her beloved golden retriever, Cheddar.
A service will be held at Fellows, Helfenbein & Newnam Funeral Home, P.A. in Chester, MD, in January 2022. Private burial will take place in McKinley Memorial Gardens, Winamac, IN.
Expressions of sympathy may be sent to: 120 Governor's Way S., Queenstown, MD 21658-1652.
Tom Keane, CIA Operations Officer
Thomas Francis Keane, 69, a CIA Operations Officer, died 16 November 2021 in Reston, VA.
Tom was born and raised in Waterbury, CT in a proud Irish American family. He received a bachelor's degree in History from Western Connecticut State University and was the recipient of a Fulbright Fellowship to Mysore University in India. He received a master's degree in education from Southern Connecticut State University and pursued a career as an educator before starting government work.
He was proud of his service to country through his long career as an operations officer at the CIA. He lived in Ecuador, Chile, Italy, Switzerland, and Cyprus with his wife, Janet ,and his two daughters. He also traveled extensively for work and pleasure and spoke Spanish, Italian, and German fluently. It brought him great joy to connect with others through his linguistic skills and inherent charm. He enjoyed a lifelong hobby of photography and spent much of his time after retirement photographing nature and his granddaughter. He was most at peace wading in a river fishing for trout and bass. Tom was also an enthusiast of Motown and rock and roll and played the air drums with gusto. He loved to make others laugh and no one was spared from his pursuit of the next smile.
He is survived by his wife, Janet Bradshaw Keane, his two daughters, and other family.

---
AFIO EDUCATIONAL EVENTS IN COMING TWO MONTHS....
2 December 2021, 6:30pm CT - Zoom Webinar - The San Antonio TX AFIO Chapter Hears James Gosler, former Dir, CIA's Clandestine Info Tech Office
The final 2021 program for the AFIO SATX Chapter will be a presentation by James R. Gosler, former Director, CIA's Clandestine Information Technology Office, on "Cyber Threats and Mitigation". James Hughes, AFIO President and a former CIA Operations Officer will host the presentation. Jim Gosler discusses the pervasive and existentially disruptive cyber threats the U.S. faces from adversaries. He describes many factors required to warn, educate, prepare for, and possibly mitigate these growing threats. This AFIO NOW presentation runs 44 minutes.
JAMES R. GOSLER is one of the nation's foremost experts on cybersecurity and information operations. He served more than three decades in various cyber- and nuclear weapon-related positions at Sandia National Laboratories. During his Sandia career, he was invited by the National Security Agency to serve as the lab's first visiting scientist, he created and led the Vulnerability Assessments Program, and, in 2003, he was appointed Sandia's sixth fellow.
Mr. Gosler previously served as the first director of the Clandestine Information Technology Office at the Central Intelligence Agency. He is a member of the Defense Science Board and a former member of the Naval Studies Board and the NSA Advisory Board. This will be an excellent presentation. Our sophisticated nation has many vulnerabilities related to cyber attacks.
A link to this ZOOM hosted presentation will be sent out prior to the meeting.
There will be no SATX AFIO Chapter meeting in January.
Questions or to register to received link to the program, contact John Franklin, President, AFIO San Antonio Chapter, at 210 863-0430 or at satxafio@gmail.com
Wednesday, 8 December 2021 - Las Vegas, NV - The AFIO Las Vegas Chapter's 2021 Christmas Dinner Party
Our last holiday event was December 2019, two long years ago. We are returning to the Los Prados Country Club for a full Christmas Buffet. And we have a special guest speaker, Rev Curt Williams, to present an uplifting message on Patriotism. As at past parties, we will have a raffle for a beautiful Christmas Basket.
The newly remodeled Los Prados Country Club is at 5150 Los Prados Cir, Las Vegas, NV 89130.
Program: 5 pm Social Hour (cash bar); 6 pm Holiday dinner buffet; 7 pm Guest Speaker - Rev. Curt Williams on "What Patriotism Means"
Fee: $45 per person at the door. Cash or check only
RSVP by 12/03/2021 to: Linda Cohn, 702-239-1370; Mary Bently, 702-544-3377; or email lasvegasafio@gmail.com
I hope to see everyone at this particularly special event for our chapter. Again, if you have any questions, don't hesitate to contact our party coordinators: Linda Cohn, 702-239-1370 or Mary Bently, 702-544-3377. See you there...Gregg Schiffbauer, President
Thursday, 9 December 2021, 6 - 8 PM EST - In-Person in Atlanta & Virtual on Zoom - AFIO Atlanta hosts SA Kevin Bryant on "Spies on the Sidelines" on NFL Espionage
AFIO Atlanta Chapter invites all AFIO members and friends to join us at our annual Christmas party and celebration of James Jesus Angleton's Birthday. Our special guest speaker is former Department of Defense Special Agent Kevin Bryant, who will speak on his forthcoming book Spies on the Sidelines: The High-Stakes World of NFL Espionage (Rowman & Littlefield July 2022). Not only does his non-fiction book contain the largest collection of football-related spy stories ever assembled, but also it's the first to explore the full arsenal of methods teams use to spy on their opponents and the countermeasures used to deter them. Spanning across all teams and eras, Bryant shines a light on the shady world of NFL espionage—from clandestine photography and hidden draft prospects to listening devices and stolen documents—along with the permissible, if sometimes questionable, spy techniques teams use day in and day out to gain an advantage over their opponents.
RSVP or questions to brian@afioatlanta.com or 404.403.8004.
All AFIO members and friends are invited!
Tuesday, 14 December 2021 - In-Person and also via Zoom Webinar - Florida Suncoast AFIO Chapter Luncheon features Drs. Alexopoulos and Grzegorzewski on "The Russian Role in Geopolitics."
The Florida Suncoast AFIO Chapter is meeting for a luncheon with speakers Drs. Golfo Alexopoulos, founding director of the USF Institute on Russia and Professor of Global Studies at the University of South Florida, and Mark Grzegorzewski, Resident Senior Fellow in the Department of Strategic Intelligence and Emerging Technology at Joint Special Operations University, MacDill AFB. They will be briefing on "Russia and the Russian role in current geopolitics."
At the meeting the chapter will be presenting awards to the six student scholarship recipients. Through their hard work, determination, and achievements, each has proven to be an individual that this Chapter wants to recognize and encourage to continue his or her educational and intelligence career efforts. Each has amply demonstrated and expressed interest and support for the US intelligence community's core values of patriotism, excellence, integrity, dedication and loyalty. Join us in person as we make these presentations.
In-Person Attendees: The response deadline for in-person attendees is Wednesday, December 8, with a food order form for a box lunch and a health acknowledgement form required.
Cost: luncheon cost is $15 cash or check, payable at the door.
Please contact the Chapter Secretary at michaels@suncoastafio.org to obtain more information and the necessary forms.
Virtual attendees: Zoom attendance is available with advance registration, subject to acceptance, with the same response deadline of Wednesday, December 8. Zoom registration is here.
---
Other Upcoming Events from Advertisers, Corporate Sponsors, and Others
Wednesday, 1 December 2021, 5:30 PM VIP Reception / 6:30 PM Progressive Reception & Award Program - Washington, DC - 2021 Webster Distinguished Service Award Event - International Spy Museum
The Spy Museum offers an evening of intrigue for the 2021 Webster Distinguished Service Award event. The award is an opportunity to recognize the extraordinary contributions of individuals in the Intelligence Community. This year's awardee is The Honorable Susan M. Gordon, former principal deputy director of national intelligence. Previous recipients of the Webster Distinguished Service Award include President George H. W. Bush (2017), Admiral William H. McRaven, USN (Ret.) (2018), and Gen. Michael V. Hayden (Ret.) (2019). Webster attendee and sponsor support fuels the nonprofit mission of educating the public about the history and craft of espionage and intelligence through youth and adult programs, community service, and the care of the Museum's unique collection of artifacts for generations to come.
Event will be held at the International Spy Museum.
For tickets, sponsorship opportunities, or information about ways to support the International Spy Museum, please contact the development office at 202.654.2853. Event tickets, other details are available here.
Wednesday, 1 December 2021, 7pm ET - Zoom Webinar - Covid & Intelligence: What More Can Be Done - a Hayden Center/GMU Event
The COVID-19 pandemic has wreaked havoc on everything from global supply chains to individual lives, with its long-term implications only beginning to take shape. Pandemics, a public health issue, are proving to be a national security one as well. Are America's national security institutions prepared to address this threat? What role should the intelligence community play? What reforms could improve global health surveillance?
Panelists include Rep. Eric Swalwell (D-CA-15), a four-term congressman at the forefront of legislative efforts to reform the intelligence community's approach to pandemic awareness; Dr. Julie Gerberding, who served as director of the Centers for Disease Control and Prevention from 2002 to 2009, where she led the agency through the SARS outbreak, and is currently a senior leader at the pharmaceutical company Merck; and Matt Berrett, a former CIA assistant director and head of its Global Issues Mission Center, and cofounder of the Center for Anticipatory Intelligence at Utah State University. David Priess PhD, our senior fellow and publisher and chief operating officer of Lawfare, will moderate the event.
To participate at the live webinar, register at this link.
If you are unable to connect to the event via Zoom, it will be live-streaming on the Hayden Center YouTube channel.
Thursday, 2 December 2021, 1830/6:30PM EST; 1730/5:30PM CST; 1530/3:30PM PST; 1330 /1:30PM HST - Naval Intelligence Professionals Virtual Speaker Event
TOPIC: Senior Enlisted Perspectives on the Intelligence Specialist Rating
GUEST PANELISTS and current responsibilities; ISCM Dave Stanton, IS Enlisted Community Manager, Navy Personnel Command; ISCM Jeremy Heyer, CMC, Commander, Naval Air Forces; ISCS Robert Morris II, N72 (IS) Rating Lead & Training Manager, Center for Information Warfare Training HQ; and ISCS Jillian Cardoza, Lead Rating Evaluator (CTI/CTM/CTN/CTR/CTT/IS Ratings), Navy Personnel Command.
FORMAT: Video Conference – GoToMeeting. Please join the meeting from your computer, tablet or smartphone, beginning at 1820/6:20PM EST:
https://global.gotomeeting.com/join/607906245
You can also dial in using your phone. United States: +1 (872) 240-3212 Access Code: 607-906-245
New to GoToMeeting? Get the app now and be ready when your first meeting starts: https://global.gotomeeting.com/install/607906245
As always, please mute your device/phone. Thanks.
AGENDA: (5 min) Ms. B. Lynn Wright, DDNI (Ret.), NIP Chairman, welcoming remarks; (~45-60 min) Guest Panel Remarks; (~30 min) Q & A moderated by CAPT (Ret.) Bob Allen. - Please enter your questions in the GoToMeeting chat window or email your questions in advance/during the video conference to: bob_allen36@hotmail.com.
Sunday, 5 December 2021, 8-10am - Washington, DC - Access to SPY: Opening Doors to the Autistic Community - On Site at the International Spy Museum
The International Spy Museum is pleased to offer a sensory friendly community program designed for families who have an autistic child or an individual with sensory processing differences. During these private hours, families can enjoy an exclusive visit with less noise, fewer people, and designated quiet rooms. Program is possible because of the donation and generous support from the Embassy of the State of Qatar.
Event is free – registration required. Visit www.spymuseum.org
Sunday, 5 December 2021, 5 - 9 pm EST - Ashburn, VA - CIRA 2021 National Dinner
Join your CIRA colleagues as they recognize two Salvetti Award winners and also hear from a Senior Agency Officer on an important topic.
Details, location, dinner fee available at www.cira.org
Thursday, 9 December 2021, noon - Zoom Webinar - Virtual Spy Chat with Chris Costa - Virtual International Spy Museum Program
Join this online discussion of the latest intelligence, national security, and terrorism issues in the news. Spy Museum Executive Director Chris Costa, a former intelligence officer of 34 years, will be joined by former Principal Deputy Director of National Intelligence, The Honorable Susan M. Gordon. During her more than thirty-year career in public service, Gordon was also deputy director of the National Geospatial-Intelligence Agency and served for 27 years at the Central Intelligence Agency. Sponsored by the Honorable Mary Beth Long, International Spy Museum, Board of Directors.
Visit www.spymuseum.org.
Sunday, 12 December 2021, 2-3:30 pm EST - Zoom Webinar - James Goodall, USAF(Ret) discusses "America's Gem: 75 Years of the Lockheed Martin Skunk Works" at this Cold War Museum Webinar
Why Was the U.S. So Dominant in the Air From the Later Stages of WWII Through the Cold War? A Big Part of the Answer Was Lockheed's Legendary Skunk Works. Why Was That? Ask Someone Who Knows—And Who Saw a Lot of Things He Wasn't Supposed to See.
America's Gem: 75 Years of the Lockheed Martin Skunk Works
Drawing from his book 75 Years of the Lockheed Martin Skunk Works, Jim Goodall takes us from the beginning of the Skunk Works's first project (XP-80 Shooting Star) and follows the program through prototype build-up, first flight and, if they reached the frontline, operational service. What sets this presentation and book apart are the photos of the developmental phases of unclassified projects by Skunk Works, featuring the work of lead engineer Kelly Johnson and his team and successors, with more attention to programs that went into production and merit more detailed coverage, such as the P-80/F-94/T-33 family, C-130 family and, of course, the A-12 and SR-71.
If you are interested in the work of greatest team of aeronautical engineers ever assembled, and especially in how things looked in the developmental phases as well as final production, this is a presentation you won't want to miss.
Questions: email Jason@coldwar.org
Cost: $20, 100% of which is a contribution to the Cold War Museum.
Location: ONLINE ONLY. Eventbrite ticket buyers will receive a link to the virtual room on the Zoom platform where this event will take place. We are recording the whole event, including the Q&A, for the Museum's archives.
For more information and ticketing, please visit the Museum's Eventbrite page here for this event.
Saturday, 22 January 2022, 4-7:30 pm ET - Arlington, VA - Operation Soirée: Social Like a Spy and Save the World
Mission: Mix and Mingle Like a Pro
With the help of former intelligence officers, guests will build a cover story and learn how to elicit and read body language before deploying to a cocktail party. There, guests will have to bump their targets and use new skills to gather information that the Spyher team will need to thwart an imminent chemical attack against the McMillan Reservoir in Washington, D.C.
Location: Ideal lnnovations, inc., 4401 Wilson Blvd Suite 210, Arlington, VA 22203
Dress Code: Cocktail
For More Info or Questions: Spyher - Spy Tours and Events; https://spyher.co/; 703-653-0115; rosanna@spyher.co
Price: $365/pp; Buy Now
---
In addition to the Royal Blue long sleeve shirts and gray long sleeve hoodies, the AFIO Store has the following items ready for quick shipment:
LONG Sleeved Shirts with embroidered AFIO Logo and Mugs with color-glazed permanent logo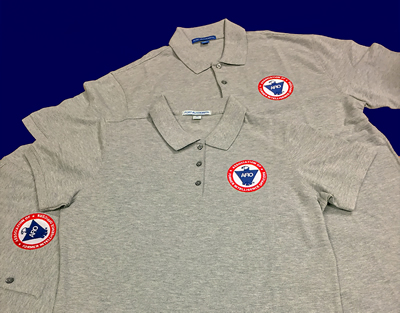 Show your support for AFIO with our long-sleeve Polo Shirts. Dark blue long sleeved shirts are shrink and wrinkle resistant fine cotton with a soft yet substantial feel. They feature a detailed embroidered AFIO seal. Get a shirt for yourself and consider as gifts for colleagues, family, and friends. Only $45 each including shipping.
Sizes of (M) men or (W) women shirts; Small, Medium, Large, XL, XXL, and XXXL. [For short sleeve shirts...they are available on discount of $25 only by email from annettej@afio.com See explanation at top right column of these Weekly Notes.]
You may pay by check or credit card. Complete your order online here or mail an order along with payment to: AFIO, 7600 Leesburg Pike, Ste 470 East, Falls Church, VA 22043-2004. Phone orders at 703-790-0320. Questions? Contact Annette at: annettej@afio.com.
---
AFIO Mug with color glazed logo. Made in America. Sturdy enough to sit on desk to hold pens, cards, paperclips, and candy.
This handsome large, heavy USA-made ceramic mug is dishwasher-safe with a glazed seal. $35 per mug includes shipping. Order this and other store items online here.
---
Guide to the Study of Intelligence and When Intelligence Made a Difference
"AFIO's Guide to the Study of Intelligence" has sold out in hard-copy.
However, it is available in digital form in its entirety on the AFIO website here.

Also available on the website here are the individual articles of AFIO's history project "When Intelligence Made a Difference" that have been published to date in The Intelligencer journal. More articles will be forthcoming in future editions.
---
Disclaimers and Removal Instructions
Weekly Intelligence Notes (WINs) are commentaries on Intelligence and related national security matters, based on open media sources, selected, interpreted, edited and produced for non-profit educational uses by members and WIN subscribers.
REMOVAL INSTRUCTIONS: We do not wish to add clutter to inboxes. To discontinue receiving the WINs:
a) IF YOU ARE A MEMBER - click here: UNSUBSCRIBE and supply your full name and email address where you receive the WINs. Click SEND, you will be removed from list. If this link doesn't open a blank email, create one on your own and send to afio@afio.com with the words: REMOVE FROM WINs as the subject, and provide your full name and email address where you are currently receiving them.
b) IF YOU ARE NOT A MEMBER, and you received this message, someone forwarded this newsletter to you [contrary to AFIO policies]. Forward to afio@afio.com the entire WIN or message you received and we will remove the sender from our membership and distribution lists. The problem will be solved for both of us.
CONTENTS of this WIN [HTML version recipients - Click title to jump to story or section, Click Article Title to return to Contents. This feature does not work for Plaintext Edition or for some AOL recipients]. If you wish to change to HTML format, let us know at afio@afio.com. The HTML feature also does not work for those who access their e-mail using web mail...however NON-HTML recipients may view the latest edition each week in HTML at this link: https://www.afio.com/pages/currentwin.htm
---
WINs are protected by copyright laws and intellectual property laws, and may not be reproduced or re-sent without specific permission from the Producer. Opinions expressed in the WINs are solely those of the editor's or author's listed with each article. AFIO Members Support the AFIO Mission - sponsor new members! CHECK THE AFIO WEBSITE at www.afio.com for back issues of the WINs, information about AFIO, conference agenda and registrations materials, and membership applications and much more!
(c) 1998 thru 2021. AFIO, 7600 Leesburg Pike, Suite 470 East, Falls Church, VA 22043-2004. Voice: (703) 790-0320; Fax: (703) 991-1278; Email: afio@afio.com
---
About AFIO | Membership Renewal | Change of Address | Upcoming Events | Chapter Locations | Corporate/Institutional Memberships | Careers in Intelligence Booklet | Guide to the Study of Intelligence | Intelligencer Journal | Weekly Intelligence Notes | To Make A Donation | AFIO Store | Member-Only Section | Code of Ethics | Home Page
---