---
Section I - INTELLIGENCE HIGHLIGHTS
DNI on Ukraine-Russian War
U.S. Spy Chief Sees Putin Preparing for Long Fight in Ukraine, as Russia Strikes Odessa - WSJ, 10 May 2022
Avril Haines said Moscow's recent pivot to the east is likely a bid to regain the initiative, and saw little chance for a near-term peace deal
The U.S. spy chief said Russian President Vladimir Putin still seeks to control swaths of Ukraine beyond the eastern region known as the Donbas, after local authorities said Russian missiles struck the port city of Odessa overnight, killing one person and wounding others.
The Russian military's pullback to eastern and southern Ukraine after failing to rapidly take Kyiv is likely "only a temporary shift to regain the initiative," U.S. Director of National Intelligence Avril Haines told lawmakers Tuesday. U.S. spy agencies, she said, see a lengthy war of attrition that is unlikely to be settled by the current fighting in eastern Ukraine, and little chance of a near-term negotiated solution.
Article here
Under William J. Burns, the CIA Is Back - National Interest, 9 May 2022
Few predicted that the CIA's constant release of intelligence would unite the world against Russia. Now it has.
Burns has earned the trust and support of both Democratic and Republican presidents over his thirty-two years in the U.S. foreign service. (President George W. Bush even handpicked him for a secret 2008 rendezvous with Iranian leaders). He was one of the youngest ever promoted to the rank of career ambassador, equivalent to a four-star general in the United States Armed Forces. His nomination by President Joseph R. Biden, to serve as CIA director, won unanimous consent by the U.S. Senate in March 2021.
Biden cited Burns' skillful handling of "the thorniest issues." Biden was right, and Burns is proving to be one of his shrewdest appointments.
In his first year, Burns deployed his considerable skills—his long and hard-won expertise, his warm temperament, and his ability to listen—to restore intelligence and diplomatic cooperation with U.S. allies around the world. Personal diplomacy—managing the emotional states of heads of state and other decision-makers—had gone out of fashion at the CIA and the State Department. Fluent in both Russian and Arabic, Burns knew that the approach had paid dividends in the past. Direct contact with Jordan's king, Congo's emperor, and Libya's dictator had produced diplomatic breakthroughs in past decades. It could work again, if it was tried. Burns did so.
Burns has also returned the CIA to its primary mission, collecting intelligence about America's rivals, including its oldest global competitor, Russia.
All of this proved vital when Vladimir Putin's tanks roared into Ukraine on February 24.
Article here
CIA Instructs Russians on How to Share Secrets with the Spy Agency - Harris, WPost, 5 May 2022
The U.S. government is also tracking a surge in interest among Russians trying to skirt state censors online
With the war in Ukraine in its third month, the CIA is taking a new approach to its core job of recruiting spies and soliciting secrets.
On Monday, the CIA published instructions for how Russians can covertly volunteer information using an encrypted conduit to the agency's website. The hope is to attract intelligence — and potentially gain more access to official Russian secrets — from disaffected people who have been trying to contact the CIA since the war began, officials said.
To ensure the would-be informants are not caught by Russian state security, the CIA spelled out detailed Russian-language instructions in three social media posts on how to use the Tor Internet browser, which lets users move online anonymously, as well as virtual private networks, or VPNs. The steps will open a dedicated channel to the CIA that is more secure than navigating to the agency using an ordinary Web browser or Internet connection.
"Do not use your home or office computer to get in touch with us," the agency cautions in its step-by-step guide. To circumvent online monitors, Russians should use a VPN that is not based in Russia, China or other countries considered "unfriendly" to the United States. Free VPNs are generally inferior to paid services, the CIA advises, encouraging its contacts to spring for a premium version.
Article here
Will Putin Use Nuclear Weapons in Ukraine? Our Experts Answer Three Burning Questions - New Atlanticist, 10 May 2022
As Russian President Vladimir Putin confronts a series of humiliating battlefield setbacks since his February 24 invasion of Ukraine, and amid an increased flow of Western arms into the country, the risk of escalation remains all too real.
So we asked some of our top experts to answer three burning questions about a scenario hat has alarmed many analysts watching this war unfold: the Kremlin following through on its threats and using nuclear weapons in the conflict. They weighed in on the chances of Putin taking the fateful step, how he might do it, and how the West would likely respond.
Qs answered are:
1. What's the Likelihood That Vladimir Putin Uses Nuclear Weapons in the Course of the War in Ukraine?
2. If Putin Were to Use Nuclear Weapons in the Conflict, What's the Most Likely Way He Would Do So?
3. Should Putin Use Nuclear Weapons in the War, What Are the Most Likely Ways the United States and Its Allies Would Respond?
Article, Questions, Discussion here
Lt. Gen. Clapper Discusses Accusations That the U.S. Is Fighting a Proxy War in Ukraine - CERL>CNN, 9 May 2022
Within article: "Biden tests how much he can ratchet up the pressure on Putin" — US dismisses Russia's proxy war charges
The US is arguing that it is not engaging in a proxy war with Russia but is in fact helping Ukraine defend itself -- a step that would not have been necessary if not for the unprovoked Russian invasion.
The unknown question is how Putin is processing such characterizations of the American role and whether he could lash out -- especially given the disastrous state of the war following stiff Ukrainian resistance using western arms and ammunition.
Russian Foreign Minister Sergey Lavrov has, for example, already accused the US of fighting a proxy war in Ukraine and warned the risks of a world war are now "considerable" as a result.
- - -
The US balancing act is particularly acute because Putin has made clear for years that he believes the US is involved in a long-term effort to topple him and stifle Russia, so the rhetorical distinctions made in Washington about what the US is and isn't doing for Ukraine may be lost on the Russian leader isolated inside the Kremlin.
That's what makes news reports last week about intelligence sharing with Kyiv so significant.
"It's not only javelins and stingers that are killing Russians and destroying equipment; intelligence is a weapon as well," former Director of National Intelligence James Clapper told CNN's Erin Burnett last week.
The stakes for the US and the world were underscored when the New York Times, CNN and other outlets revealed that US intelligence contributed to successful attacks against senior Russian armed forces leaders and the country's naval flagship, the Moskva, which was sunk in a fearsome military and symbolic blow.
When the news accounts emerged, senior US officials insisted that the US was acting in a legitimate and perfectly legal manner and that it was up to Ukrainians how to fit valuable battlefield intelligence into their strategy for the war.
Article here
Opinion Russia Is Losing on the Electronic Battlefield - Ignatius, WPost, 3 May 2022
Among Russia's most costly mistakes when it invaded Ukraine was the expectation that it would dominate the electronic warfare part of the battle. Instead, Russia has stumbled and lost its way in the little-known realm of intercepting and jamming communications, an increasingly essential element of military success.
Russia's unexpected failure on the electronic battlefield offers a case study in what has gone wrong for Moscow since the invasion began Feb. 24. The Russians overestimated their own capabilities, underestimated Ukraine's — and didn't reckon on the power of NATO military support for Kyiv. These failures left Russia's forces — and even some of its top generals — vulnerable to attack.
"It was a combination of Russian arrogance and Ukrainian ingenuity," retired Lt. Gen. Ben Hodges argues, explaining Moscow's reversals on this front. Hodges commanded U.S. Army troops in Europe from 2014 to 2018 and has emerged as one of the most knowledgeable commentators on the war.
Opinion Column here
In Rare Speech, Australian Intelligence Chief Stresses Urgent Need to Recruit More Spies - IntelNews, 10 May 2022
Australian intelligence must recruit foreign spies with more urgency than at any time since the opening years of the Cold War, according to the head of Australia's main foreign intelligence agency. Paul Symon, director of the Australian Secret Intelligence Service (ASIS), was speaking at a public event to mark the 70th anniversary of the organization's history. It was a rare public speech by the head of Australia's secretive main foreign intelligence service.
Article here
China Orders Government, State Firms to Dump Foreign PCs - Bloomberg, 5 May 2022
Beijing aims to drive foreign PCs out of government, SOEs; Campaign could kick out at least 50 million foreign-made PCs.
China has ordered central government agencies and state-backed corporations to replace foreign-branded personal computers with domestic alternatives within two years, marking one of Beijing's most aggressive efforts so far to eradicate key overseas technology from within its most sensitive organs.
Staff were asked after the week-long May break to turn in foreign PCs for local alternatives that run on operating software developed domestically, people familiar with the plan said. The exercise, which was mandated by central government authorities, is likely to eventually replace at least 50 million PCs on a central-government level alone, they said, asking to remain anonymous discussing a sensitive matter.
Article here
---
Section II - IC PODCASTS, COMMENTARY, BLOG UPDATES
Israel's Security Challenges: Former Senior Mossad Officer Zohar Palti — interviews by Former Acting D/CIA Mike Morell
Intelligence Matters: A CBS News original national security podcast hosted by former CIA acting director and CBS News national security contributor Michael Morell. Morell is crisp, precise, cautious, fair, avoids political slant, and provides remarkable insights. Not to miss.


The most recent "Intelligence Matters" podcasts/interviews by or with Mike Morell:
May 4 | Israel's Security Challenges: Former Senior Mossad Officer Zohar Palti
In this episode, Michael Morell speaks with Zohar Palti, former senior Mossad officer and head of the Israeli Defense Forces' Political-Military Bureau, about his career, Israel's approach to the Iran nuclear issue and Tehran's response to Russia's invasion of Ukraine. Palti shares his views on the value of intelligence to key decision points in Israel's historic national security choices and the bond between the Mossad and CIA. He also discusses the current top threats to Israel today.

Other recent "Intelligence Matters" podcasts to stream or download:
Apr 27 | Former CIA Officer and Congressman Will Hurd on Immigration, Political Division, and Adapting to Advanced Technologies
Apr 20 | Former CIA DDir John McLaughlin on Russia's World-Changing War
Apr 13 | Top State Department Intelligence Official Brett Holmgren
Apr 06 | Global Effects of Russia's War in Ukraine: Oil and Energy Expert Mark Finley
Mar 30 | WMD Risks in Ukraine: Former Senior CIA Operations Officer Rolf Mowatt-Larssen
Mar 23 | Nuclear Confrontations with Moscow: Author Brian Morra
More about Intelligence Matters by Michael Morell here. Podcasts also available here.
---
Who Needs Cyberlaw When We Can Have Unicorns and Fairy Dust? - Stewart Baker, Others at Steptoe Cyberblog
Cyberblog by Steptoe & Johnson LLP — By Stewart Baker [Chairman, AFIO]
Episode 406: Who Needs Cyberlaw When We Can Have Unicorns and Fairy Dust? released 9 May 2022
Topics include: Nick Weaver on Treasury's imposition of sanctions on laundering of stolen cryptocurrency and hopes it sanctions Tornado Cash. Scott Shapiro on North Carolina's effort to prohibit government entities from paying ransomware gangs. ... Malware - two chilling reports about successful long-term intrusions by Chinese and Russian state hackers. Why quantum cryptanalysis worries Biden Admin and what ought be done. Stewart Baker on how U.S. physicists sell expensive dreams to govt – but Chinese physicists are playing same funding game. Dent in AI Bias Narrative: a DHS study showed most errors (75%) were introduced at the photo capture stage, not by algorithms. And so-called bias -- gender, skin color, ethnicity -- in authentication/ID face recognition is no longer found in the best products. Error rates were zero. Journalists continue to ignore these facts. Location data sales - unlikely to be used by "evil" prosecutors tracking women to abortion clinics in states using location data. A bet is made. Flap over DHS "Disinformation Governance Board" headed by Cyberlaw Podcast alumna Nina Jankowicz, causing DHS to retreat from board's name and mission as negative reviews are piling up. Irony of Spanish PM's phone targeted with Pegasus spyware shortly after Spanish govt used Pegasus against Catalan separatists. What goes around... The phony agreements e.g., Silicon Valley's astroturfed Paris Call and Biden's Declaration for the Future of the Internet, better known as the "Convention for International Unicorns and Fairy Dust." Exchange of opinions about dividing leadership of Cyber Command and NSA. On Musk and Twitter -- will the Committee on Foreign Investment in the United States (CFIUS) complicate but not stall his acquisition of Twitter?... More topics covered. Article and podcast here
Some Prior Conversations:
Episode 405: Google's Spamgate
Episode 404: Why Does Google Hate Mothers?
Episode 403: Confirmation Bias Meets Ukraine War and Elon Musk
Episode 402: Rupert Murdochizing the Internet
Episode 401: All at Sea: Maritime Cybersecurity
Episode 400: Transatlantic Privacy Threepeat
---
US Reactions to Russian Nuke Plans — more from Inside the SCIF

Inside the SCIF by JJ Green, WTOP - Issue #162, 5 May has details on... Russia practices nuclear attack; Ukrainian forces repel Russian on Azovstal; Putin apologizes for Lavrov's "Hitler" remark; US Reaction to Russian Nuke Plans; Torture by FSB of Ukrainian soldiers; NK has nuclear weapons - time to accept the reality; Mossad Foils Iranian Assassination Plot; New Cyber Threat to M&A and other Corporate activities; Ukraine War opened floodgates to Hacking Russia - previously off limits; Update on Paul Whelan; more.

Target USA Podcast 330 is on: She warned us 3 years ago about Putin's plan to invade Ukraine
The "she" is Ivanna Klympush-Tsintsadze who told JJ Green on Target USA in 2019, that Russia was planning another invasion. On this episode she talks about what's next.
And "The Hunt" explored: One of the ISIS 'Beatles' has been sentenced for beheading four Americans.
JJ Green speaks with Dr. Hans-Jakob Schindler, senior director of the Counter Extremism Project, about the case of one of the ISIS "Beatles."
---
A Gathering of Spies in Tucson; Spy Subs Hunt Cable Traffic... from Jeff Stein's "SpyTalk" series on Substack...

May 10: "The Dark Side of a CIA 'Black Ops' Memoir" - John Dinges
Enrique Prado is long on tough talk and short on reflection about his 24 years as a CIA 'meateater'
May 8: "Spy Subs Hunt Cable Traffic in the Deep" - Jeff Stein
Undersea cables remain juicy targets for espionage-quipped U.S. and Russian subs, says author Christopher Drew
May 8: "Getting Inside Bin Laden's Head" - Jeff Stein
Nelly Lahoud tells us how she pored through his captured papers with some surprising results
May 4: "A Gathering of Spies in the Desert" - Jeff Stein
A Tucson resort hosted a conference of top former CIA officers
Apr 28: "Spy Satellite-Jackings in Space?" - Jeff Stein
US adversaries could soon hijack spy satellites, warns former head of the National Geospatial-Intelligence Agency
Apr 23: "Gaslit's Wonderfully Warped Watergate" - Peter Eisner
Julia Roberts, Sean Penn light up a comic take on the dark Nixon scandal

---
The Longer the War Draws On, the Harder It's Going to Hit the Russian Economy - Latest Insights from Jack Devine of Arkin Group
The Arkin Group's May 5 "In Other News" letter to private clients by former CIA Deputy Director, Operations... Officer Jack Devine features...
While the short-term outcome of the Russia-Ukraine war remains uncertain, the extent of atrocities committed by the Russian military, the strength of the Ukrainian resistance, and the war's impact on the global geopolitical order have already been established.
Follow link here to read analyses and predictions given to their private clients on the topics from last week. There sometimes is a delay of seven days before the above topics will appear at this link.
---
Section III - BROUGHT TO OUR ATTENTION BY MEMBERS
Three Friends Chatting: How the Steele Dossier Was Created - WSJ, 9 May 2022
Report that rattled the political world often echoed talk among three acquaintances, including the main investigator and an old schoolmate
"I'm hoping that this is exposed as fake news," Charles Dolan Jr. wrote. "I will check with some folks in the intel world to see if they know who produced this." The dossier, published by BuzzFeed News, used code names to conceal its sources. Some were close to Kremlin corridors of power, it said.
The dossier proceeded to rivet the U.S. political class, win credibility within the Federal Bureau of Investigation, cast a shadow over the first two years of the Trump presidency and cost millions of dollars for investigations and lawsuits, only to eventually be mostly discredited. One reason was where much of the dossier's information came from—anything but Kremlin insiders.
Instead, a Wall Street Journal review found, many of the dossier's key details originated with a few people gossiping after they had been brought together over a minor corporate publicity contract.
The dossier's author, former British spy Christopher Steele, relied mainly on a Washington researcher to gather information. According to FBI notes of an interview with that researcher, Igor Danchenko, he said he wasn't comfortable with the assignment and some of his sources were old friends—one a former schoolmate—whose information Mr. Steele exaggerated.
It wasn't until last November that prosecutors identified a man they pinpoint as one of Mr. Danchenko's most important sources. Based on an indictment of Mr. Danchenko for lying to the FBI about whom he'd talked to, one of his key sources was none other than Mr. Dolan, the PR executive who tried to reassure a client.
Article here
Downed Russian Fighter Jets Are Being Found with Basic GPS 'Taped to the Dashboards,' UK Defense Minister Says - Business Insider, 10 May 2022
Wrecked Russian fighter jets are being found with rudimentary GPS receivers "taped to the dashboards" in Ukraine because their inbuilt navigation systems are so bad, the UK's defense secretary, Ben Wallace, said.
Speaking at the National Army Museum in London Monday, Wallace commemorated those who died in World War II and called Russia's invasion of Ukraine "senseless and self-defeating."
He added that there was evidence suggesting Russian military hardware was being pushed to breaking point by the invasion of Ukraine.
"'GPS' receivers have been found taped to the dashboards of downed Russian Su-34s so the pilots knew where they were, due to the poor quality of their own systems," he said.
Article here
Google, Apple, Microsoft Make a New Commitment for a "Passwordless Future" - ZDNet, 5 May 2022
Passwords may soon be a thing of the past now that these major tech companies have extended support for passwordless FIDO sign-in standards.
Sometime this year or next, we may finally get to say goodbye to our passwords. Google, Apple and Microsoft have all extended their commitment to building passwordless support into their device platforms.
Over the next year, the three tech giants will implement passwordless FIDO sign-in standards across Android and Chrome; iOS, macOS and Safari; and Windows and Edge. This means that, sooner or later, you won't need a password to log into devices, websites or applications. Instead, your phone will store a FIDO credential called a passkey, which is used to unlock your device -- and your entire online account.
Article here
Also see: "Your Phone May Soon Replace Many of Your Passwords" - Krebs On Security, 7 May 2022
Also see: "FIDO Alliance Report - How FIDO Addresses a Full Range of Use Cases" - PDF, March 2022
The Assange Case Shows That a "Public Interest" Defense to Unauthorized Disclosures of Classified Information Is Neither Wise nor Workable - Croner, Penn CERL, 29 Apr 2022
With British courts now having issued a formal order approving the extradition of Julian Assange, the debate sparked by Assange's continuing legal saga will undoubtedly embrace the controversial question of whether Assange and others charged with unlawfully disclosing U.S. national security information should be afforded the opportunity to assert a "public interest" or "public accountability" defense; that is, to argue to a judge or jury that the public interest served by their disclosure of classified information warrants either full exoneration or the mitigation of any sentence imposed upon conviction.
The concerns of the press regarding the Assange prosecution
Article here
OVERHEARD: One half of the world will never understand the other half and it doesn't matter which half you're in.
VIDEOS, PODCASTS, SPECIAL REPORTS
Christine Abizaid, National Counterterrorism Center Director's Presentation at GEOINT 2022 Symposium, 26 Apr 2022
I've had the honor of serving as Director of the National Counterterrorism Center (NCTC) since June of last year. As someone who began my career in the Intelligence Community as a CT officer less than a year after the 9/11 attacks, the opportunity 20 years later to lead the Nation's premier counterterrorism center is quite humbling. And I'm especially fortunate to be taking on that role surrounded by people who represent the best of what our Government's most dedicated, innovative, and expert national security professionals have to offer.
My time as Director of NCTC coincides with an important moment of transition for the CT community: our country's counterterrorism...
Speech continues here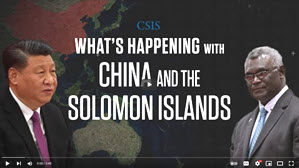 What's Happening with China and the Solomon Islands - CSIS, 9 May 2022
Leaked details from a security agreement between China and the Solomon Islands have raised questions from the US, Australia, New Zealand, and other regional states in Oceania about China's possible military ambitions in the South Pacific. CSIS experts Greg Poling, Charles Edel, and Bonny Lin examine fears that this deal could be a prelude to China constructing its second overseas military base and dive into what the agreement means for regional security. This is what's happening with China and the Solomon Islands.
4 minute Video here
Frozen Conflict in Ukraine The Truth of the Matter - CSIS Podcast featuring Seth Jones, May 2022
CSIS's Seth Jones joins the podcast to discuss how Russia's war with Ukraine could become a "frozen conflict," as the battle rages on and neither side makes much headway, how the U.S. is assisting Ukraine with critical intelligence, and what lessons China may be learning from the conflict.
19-minute Podcast here or here
UPCOMING on UFOs: Open C3 Subcommittee Hearing on Unidentified Aerial Phenomena, 17 May 2022
On Tuesday, 17 May 2022, at 10a.m. EDT, the House Intelligence Counterterrorism, Counterintelligence, and Counterproliferation Subcommittee, chaired by Congressman André Carson (D-Ind.) will hold an open hearing on unidentified aerial phenomena. Following the open portion of the hearing, the subcommittee will hold a closed, classified briefing.
Streaming video will be here. You also can visit and set a reminder.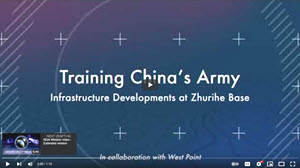 China's Military Training - NGA, 10 May 2022
What can GEOINT tell us about Chinese military training?
A new Tearline report with the United States Military Academy at West Point studies the infrastructure developments of training sites for the People's Liberation Army.
See how Zhurihe training base, the PLA's premier training site, has undergone significant infrastructure developments since the mid-to-late 2010s to focus more on joint operations. Read more here: https://www.tearline.mil/
Video here
Also see: "Tearline: Machine Learning and Terrorism in Europe" - NGA, 10 May 2022
Afghanistan: A Year After - The Hayden Center, 5 May 2022
Masoud Andarabi, former Afghanistan Minister of Interior and Acting & Deputy Director of its intelligence agency, the National Directorate of Security, sits down with Mike Morell, former Acting & Deputy Director of CIA, to offer his perspective on the current state of play in his homeland. Just over a year since President Biden's decision to withdraw all US forces from Afghanistan, the US ended 20 years of active combat in the country and the Afghanistan government fell to the Taliban, in rapid succession. Morell discusses these events with Andarabi, looks at the current situation inside Afghanistan, and discusses what role the U.S. and Western allies should be playing going forward.
1-hour video here
True Spies: I Was Never Here - SpyScape Podcast, 10 May 2022
True Spies work in all sorts of far-flung locales - but some assignments are closer to home. For Andrew Kirsch, a Special Operations officer with the Canadian Security Intelligence Service, the suburbs of Toronto hold as much intrigue as Moscow or Baghdad. Vanessa Kirby joins Andrew on a nail-biting infiltration mission to unmask a home-grown terrorist, right in his back yard. Could YOU spy in suburbia? From SPYSCAPE, the home of secrets. A Cup And Nuzzle production. Series producers: Gemma Newby, Joe Foley. Produced by Morgan Childs. Music by Nick Ryan.
Podcast/Video here
---
Section IV - Books, Research Requests, Jobs, Obituaries
Books — Newly Released, Overlooked, Forthcoming
The Dragons and the Snakes: How the Rest Learned to Fight the West
by David Kilcullen
(Oxford Univ Press, Mar 2022)
In 1993, a newly-appointed CIA director warned that Western powers might have 'slain a large dragon' with the fall of the USSR, but now faced a 'bewildering variety of poisonous snakes'. Since then, both dragons (state enemies like Russia and China) and snakes (terrorist and guerrilla organisations) have watched the US struggle in Iraq and Afghanistan, and mastered new methods in response: hybrid and urban warfare, political manipulation, and harnessing digital technology. Leading soldier-scholar David Kilcullen reveals everything the West's opponents have learned from twenty-first-century conflict and explains how their cutting-edge tactics and adaptability pose a serious threat to America and its allies, disabling the West's military advantage.
A compelling, counterintuitive look at the new, vastly complex global arena. Kilcullen reshapes our understanding of the West's foes, and shows how it can respond.
'Impressive … The Dragons and the Snakes is based on a formidable array of military and political sources.' — The Financial Times
See interview and review in Small Wars Journal here.
Book may be ordered here
---
NOTES FROM A DEAD PLANET: Please Prove Me Wrong
by Paul Brown
(Kindle, Feb 2022)
A neuroscience professor emeritus with advanced degrees from the University of Chicago and Cornell, Brown... calculates that "life on Earth will come to an end by the end of this century."
Humans, like all living things, have a built-in drive to reproduce and consume resources beyond the ability of nature to support them. Unfortunately, we've evolved the ability to override the natural controls that keep other species from destroying their habitats, so that now we've caused a global collapse of Earth's life support system. Corporations, own our governments, fight all attempts to rein in our consumption. That's why international efforts to address climate change and mass extinction have utterly failed. Prove Brown wrong by taking decisive action to stop global collapse. If the world makes the necessary commitment to a single-minded effort to rescue the web of life we depend on, we might survive. Brown offers solutions but it's up to readers to apply them.

Brown's eye-opening and often terrifying survey explores what has happened to Earth regarding overpopulation, mass extinction, and climate change. Aiming to provoke action, Brown painstakingly–and unstintingly–lays out the evidence, drawn from hundreds of articles and studies, of what he calls "planetary death," detailing the uptick in extreme weather and climate-related catastrophes... and the likely increasingly horrific disasters we can expect in the future. While he never sugarcoats anything, Brown also offers guidance... to mitigate these compounding dangers—if we as a species really want to continue living on the planet we call home. Brown's core message—that we have very little time to make massive, life-altering changes in order to save life on the planet as we know it—is delivered alongside copious links covering topics that range from media misinformation to political movements. He never shies away from his fears that we have gone too far as a species to be able to reign in the incredible damage already done. Brown sounds a resonant alarm about what's likely to come if immediate action is not taken, and... his writing will spark a fear for the future, but readers will walk away empowered to make personal changes to thwart some of the most dire consequences of resource waste and pollution. A stark analysis of the threats to our planet, with a provocative call to action. —Publisher's Weekly
A convincing work that predicts environmental devastation in this century.
Book may be ordered here
---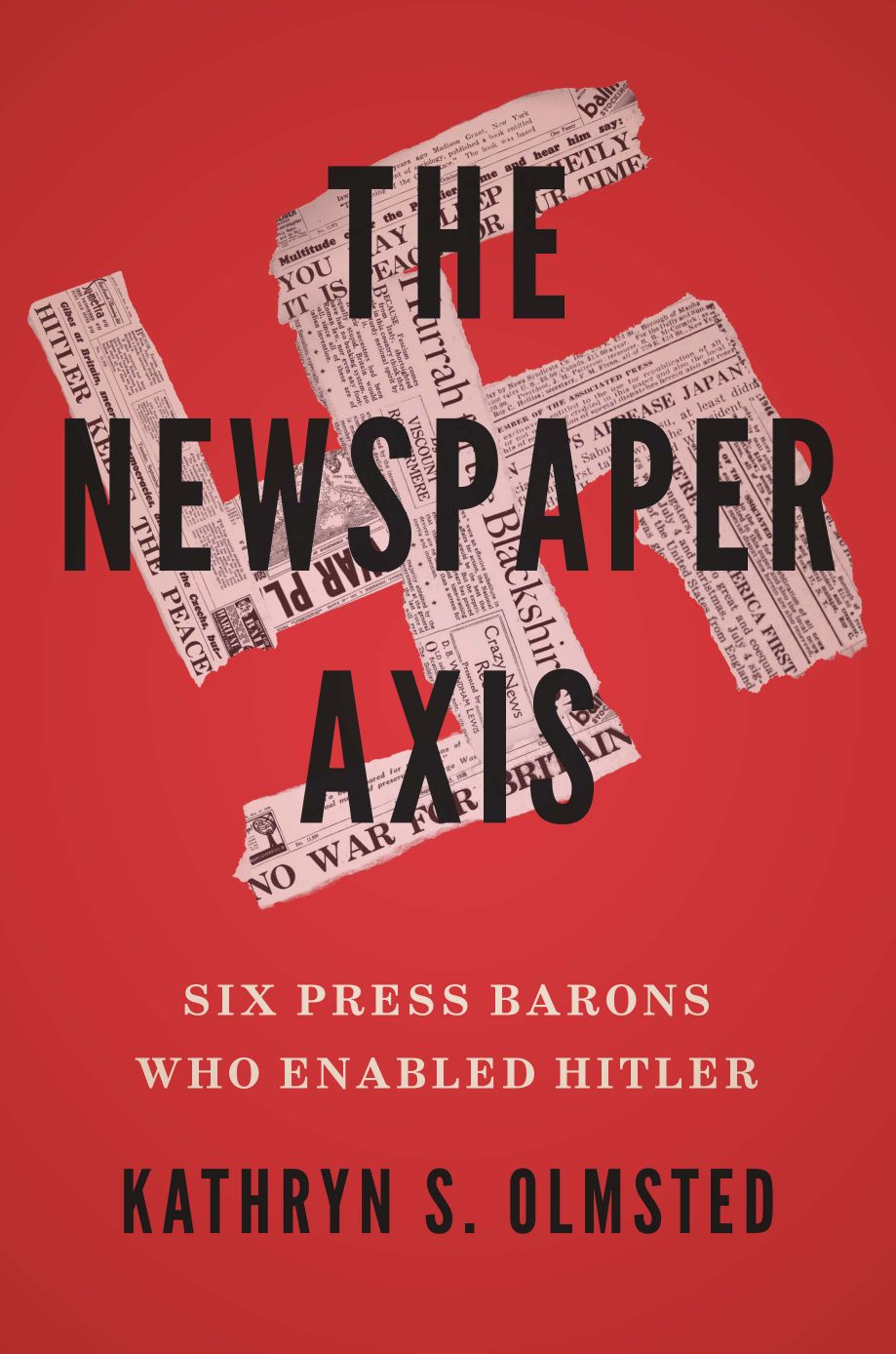 The Newspaper Axis: Six Press Barons Who Enabled Hitler
by Kathryn Olmsted
(Yale University Press, Mar 2022)
As World War II approached, the six most powerful media moguls in America and Britain tried to pressure their countries to ignore the fascist threat. The media empires of Robert McCormick, Joseph and Eleanor Patterson, and William Randolph Hearst spanned the United States, reaching tens of millions of Americans in print and over the airwaves with their isolationist views. Meanwhile in England, Lord Rothermere's Daily Mail extolled Hitler's leadership and Lord Beaverbrook's Daily Express insisted that Britain had no interest in defending Hitler's victims on the continent. Olmsted shows how these media titans worked in concert—including sharing editorial pieces and coordinating their responses to events—to influence public opinion in a right-wing populist direction, how they echoed fascist and anti-Semitic propaganda, and how they weakened and delayed both Britain's and America's response to Nazi aggression.
Book may be ordered here

---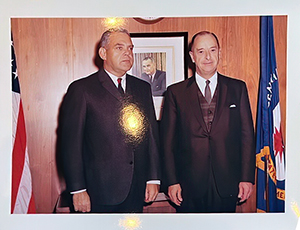 Do Any AFIO Members Have Any Intel on former CIA Officer René E. DuBois?
AFIO Members - A loyal and reminiscing Grandson of René DuBois has reached out asking if anyone can provide some background about his beloved Grandfather. The young man is the keeper of all these awards and medals, and has a thirst for his Grandfather's association with our Alma Mater (CIA).
Do any members have any intel to contribute? [See image above] His face looks familiar (assuming it is the man on the left), and his name even resonates. However, I know I never served with him. Grandson Tray read about a Ray (referring to Ray Doty) and wondered if that was about his Grandfather. I assured him it was not, but promised to ask around. Any help would be appreciated. Click image to see a much larger version, if that might help your IDing. Thanks all. Ric
Send replies to wotlxvii@roninintel.com
Author Asks If You Know Of "Olive Yang" (Imprisoned for CIA Operation in Burma), or Dutch Brongersma, Young Family, Bill Lair, Others in Burma/Laos
I'm Gabrielle Paluch, a journalist who worked for VOA in Burma, and now writing about Olive Yang for a book to be published next year.
Am seeking more details about Olive Yang, beyond what I have previously published here in the obituary.
With my deadline is approaching, I would appreciate assistance from any AFIO members who have information on Olive's past as an intelligence asset and political operative, as well as a businessperson, and member of a noble family.
Brief summary: Olive Yang (Yang Jinxiu, "Hairy Legs," Miss Yang Number Two) was a Sino-Burmese caravan trader who went to prison after transporting CIA-supplied weapons during Operation Paper in 1951. Olive built an opium business empire by working together with KMT networks, recruited anticommunist guerillas into their ranks, and seized power after her chieftain brother abdicated in 1959. Until her arrest in 1963, she continued to cooperate with KMT and other anticommunist guerilla forces supported by the CIA, and was said to control all opium routes from Laos to Burma at one time. Olive was said to have also provided intelligence for the listening posts in WA State, but primarily acted as a critical member of the opium logistics arm for the KMT, and also as a recruiter.
I was wondering if any AFIO participant could tell me more about:
-Olive Yang's cooperation with the Young family (specifically Gordon Young in the 1950s, and then Bill Young after 1958)
-Olive Yang's training through CIA-organized counterinsurgency programs in northern Thailand implemented by Bill Lair and Bill Young
-Olive Yang's cooperation with Vang Pao (Laotian general whose Hmong warriors cooperated with the CIA)
-Olive Yang's recruitment of anti-communist guerillas in 1959 on the heels of the uprising in Tibet
-Anybody who may have known Dutch Brongersma
Please do not hesitate to reach out at gabrielle.paluch@gmail.com or to call me at 310 779 2607
WANTED: Sources for Research Exploring OSINT's Utilities in Counterterrorism
Terrorism analyst and open source intelligence (OSINT) specialist Michael S. Smith II is conducting PhD research focused on OSINT's utilities in counterterrorism initiatives. Supervised by faculty in the Department of War Studies at King's College London, this research aims to improve understandings of how OSINT has and could be utilized to manage threats posed by al-Qa'ida, ISIS and their supporters. If you are a current or retired intelligence, defense, or law enforcement professional, or a policymaking professional who may be able to contribute, Mr. Smith would greatly appreciate an opportunity to share more information about his PhD research project and ways that you might be able to contribute to this research.
Interested parties may contact Mr. Smith via the contact form on his personal bio site, www.terrorismanalyst.com, or at michael.smithii@kcl.ac.uk
Seeking Director of Global and National Security Programs - Univ of New Mexico
The University of New Mexico (UNM) invites applications for the part-time (.50 FTE) position of Director of Global and National Security Programs. This position will be for four years with the possibility of renewal and will report to the Office of the Provost and Executive Vice President for Academic Affairs.
UNM's Global and National Security Policy Institute (GNSPI) grew out of a perceived need for greater coordination among international security-related STEM, social science, law, and humanities fields. GNSPI developed a Professional Masters of Science Degree in Global and National Security (PMSGNS) based on intensive 8-week modules designed for working professionals seeking interdisciplinary education on security policy questions, broadly defined. The program is of particular interest to technical professionals whose duties or career goals extend to addressing broad policy issues that are inherently interdisciplinary. GNSPI holds an annual symposium and other events that promote dialogue among academics and practitioners on global security issues and emerging challenges.
UNM also developed an undergraduate-focused Intelligence Community Center for Academic Excellence (IC-CAE), that offers a certificate in National Security and Strategic Analysis, as well as a Global and National Security concentration under UNM's interdisciplinary Bachelors of Integrative Studies and Innovation degree program. The Director of Global and National Security Programs will oversee both the graduate and undergraduate programs, in coordination with the Deans of participating colleges and the Dean of Graduate Studies. Please see the position posting here.
Full-Time Assistant Professor of Criminal Justice (Intelligence Studies) - University of North Georgia, Dahlonega, GA
Job Summary: Type: Full-Time; Posted: 02/02/2022; Category: Criminal Justice; Job ID: 238891
The Department of Criminal Justice at The University of North Georgia invites applications for a full-time, tenure-track appointment at the rank of Assistant Professor of Criminal Justice at the Dahlonega campus. This position will focus primarily on Intelligence Studies. Special attention will be given to applicants who have four or more years of practitioner experience and the ability to manage applied analytic projects. The workload may require travel across campuses, teaching at off-campus teaching sites, and online teaching.
Responsibilities: Teach four undergraduate courses per semester to include Introduction to Criminal Justice; Maintain an active research agenda in an effort to produce scholarly publications; Assist in the advising of students enrolled in Bachelor of Science Degree Criminal Justice with an Intelligence Studies Concentration; Serve on University, College, and Departmental Committees; Teaching schedule may include assignments on other campuses, evening or on-line classes.
Required Qualifications: Ph.D. in Criminal Justice is required. Intelligence Studies, Homeland Security or a closely related field is preferred; Experience teaching Intelligence Studies at the university or college level; Successful candidates should be able to teach one or more of the following courses: Introduction to Intelligence, Fundamentals of Intelligence Analysis, or Methods of Intelligence; Ability to work collaboratively with all campus constituencies.
To explore this job or to apply, do so here
Tenure-Track Assistant Professor in Intelligence, Embry-Riddle Aeronautical University, Daytona Beach, FL
Job Description: The Department of Security Studies and International Affairs (SSIA) at Embry-Riddle Aeronautical University, Daytona Beach, FL., invites candidates to apply for a tenure-track Assistant Professor position in Intelligence (GEOINT). The successful candidate should have experience in one or more of the domains related to intelligence and security with skillsets in technologies such as Geospatial Intelligence, Remote Sensing using Unmanned Aircraft Systems (UAS), satellite imagery, as well as spatial analyses using Geographic Information Systems (GIS).
The successful candidate will contribute to SSIA's interdisciplinary Homeland Security and Intelligence program. In addition, the candidate will support the department and college to help integrate technology into the existing Homeland Security & Intelligence and Global Conflict Studies undergraduate degree programs as well as other programs external to the department. Primary tasks include undergraduate teaching and research, student advising, and relationship building with external organizations and agencies. The position requires teaching flexibility to cover a variety of courses in geospatial intelligence, geographic information systems, and their applications across a broad range of intelligence and security issues. Additional duties include scholarship, professional development, committee participation, and other activities to support the Department. This is a nine-month position with the possibility of summer teaching assignments. Position available August 2022.
Qualifications: An earned doctorate in intelligence-related discipline such as Geospatial Intelligence, Security Studies, Political Science, Remote Sensing, or related field is preferred. Special attention will be given to candidates with Intelligence Community experience and demonstrated success in securing and managing applied analytic projects. Knowledge of technical as well as policy and procedural aspects of geospatial intelligence and its applications is a plus. An exceptional candidate who is ABD (with an expected completion date within six months of the hire date) will be considered.
More info or to apply
---
Jim Campbell, Naval SIGINT/ELSUR Expert
James Dougal Campbell, 79, a Naval SIGINT/ELSUR Expert, died 13 April 2022 in Chevy Chase, MD of a rare form of dementia.
Raised in Columbia, MO, Jim received his BS, MS, and PhD degrees in Electrical Engineering from the University of Missouri. He was commissioned an officer in the US Navy and assigned to the Naval Security Group, which had responsibility for capturing and analyzing foreign signals intelligence.
His Naval career took him to Monterey, CA, where he taught engineering at the Naval Postgraduate School; to several Washington, DC postings; to the RAF Base in Edzell, Scotland, and to Sugar Grove, WV, where he served as Officer-in-Charge of the electronic surveillance site. Upon retiring from the Navy in 1989, Jim began working for Lockheed Martin in Munich, Germany and then in the US. He retired in 2001.
Jim is survived by his wife, Janet Hall of Chevy Chase, MD; two sons and a daughter, and other family.
Funeral services will be held on Saturday, 4 June 2022 at 11a.m. at St. John's Episcopal Church in Chevy Chase, MD, with a reception to follow in the parish hall.
Joe Dorsey, CIA Officer
Joseph Stanton Dorsey, 60, CIA Officer, died 28 April 2022 in Falls Church, VA.
Born in Royal Oak, MI, Joe stayed connected to his Michigan roots and his many close friends and family there. After graduating from the University of Michigan in 1984, Joe moved to Washington, DC where he served his country for 33 years as a decorated CIA officer. He took great professional pride in his work and traveled across the world during his career. Upon retiring in 2016, Joe pursued a second career as an Executive Leadership Coach and facilitator, leading seminars on organizational change and professional development and working one-on-one with individual clients.
Joe is survived by his wife, Stephanie; two sons, and other family.
Norma Tietjen, Wife of CIA's Medical Director
Norma Janet Fraughton Tietjen, 98, Wife of CIA Medical Director, died 22 April 2022.
She was born in Malone, NY. She received a BN in nursing at Russell Sage College, Troy, NY. Shortly after beginning her career in Albany, NY, she met a young doctor, John Robert Tietjen, MD. The rest is history. They married in 1945. They remained a love story throughout their lives together. The young couple were well described in Tom Brokaw's Book, The Greatest Generation. They survived the Great Depression, World War II, and had the grit and determination to work hard, love well, and serve others.
Once married, Norma Tietjen put aside her nursing career to create a home for her husband and three children. The family resided in Arlington, VA until Dr. Tietjen retired from his position as Medical Director of the Central Intelligence Agency. The couple then moved to Petersburg, VA when Dr. Tietjen accepted the position of Director of Public Health in the tri-cities area.
Norma was a member of Petersburg's Cockade City Garden Club and the Women's Medical Auxiliary. She was predeceased by her husband in 2015. She is survived by two daughters, and other family.
A memorial service will be held at 11:30 AM Friday, 13 May 2022 at the Petersburg Home for Ladies (The Rose Room), 311 S Jefferson St, Petersburg, VA 23803.
Maggie Zinkowich, Served US Government
Margaret Moore Zinkowich, 77, Served US Government, died 25 March 2022 in Victor, MT, of Progressive Supranuclear Palsy.
Maggie was born at Wright Patterson Air Force Base, in Ohio. She attended schools all around the world as part of her father's military career. Her love of traveling and adventure continued throughout her adult life, as her career with the State Department allowed her to see many places. She loved her family deeply and fiercely.
She is survived by her husband, David Zinkowich; two sons, two daughters, three stepsons and a stepdaughter, and other family.
Maggie will be buried at Arlington National Cemetery, in Arlington, VA, on 4 August 2022, 2 pm, with reception following at Patton Hall (Fort Myer's Officer Club, 214 Jackson Ave, Fort Myer, VA 22211). Condolences may be left for the family at www.dalyleachchapel.com
Please check out the two website links below for more information. One needs to be at the Arlington Admin Parking lot by 1:45PM, 4 August 2022.
Arlington National Cemetery: details, maps, etc. And if you do not have Military ID, use this link to get prescreened to access the base without having to wait in line.
---
AFIO EDUCATIONAL EVENTS IN COMING TWO MONTHS....
Virtual =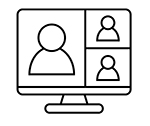 ; In-Person =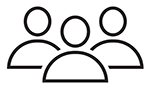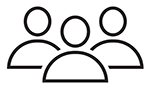 Saturday, 14 May 2022, 11:30am EDT - Indialantic, FL - AFIO Florida Satellite Chapter hosts Alex Goodale, former CIA, on "Actionable Intelligence."
The AFIO Florida Satellite Chapter hosts Alex Goodale, former career CIA clandestine officer, speaking on "Actionable Intelligence."
The event will be held at the Doubletree Hotel, Rt A1A, in Indialantic, FL. A sit down lunch will be followed by Mr. Goodale's presentation. Cost is $35.00 per person.
Inquiries to: Larry Sanford at larryfsanford@gmail.com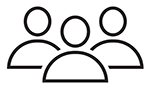 Thursday, 19 May 2022, 11:30 AM – Colorado Springs - The AFIO Rocky Mountain Chapter hosts Mark Pfoff, discussing "Forensics."
Topic: Mark Pfoff will present the latest technologies used by law enforcement to locate/track suspects and obtain digital evidence in criminal cases. The use of some of these technologies is currently being challenged in court. BIO: Mark Pfoff is a retired Detective with 17 years of experience in law enforcement. After a 22 year career as a computer engineer he went into law enforcement full time where he became a Detective with the El Paso County Sheriff's Office in Colorado Springs, Colorado. He specialized in computer crimes and computer forensics. He investigated many major crimes including sex assaults and homicides. Mark is a consultant with Rocky Mountain Computer Forensics where he provides consulting for both criminal and civil cases. He is a court qualified expert in computer and cell phone forensics, cellular technology, police procedures and investigations, digital evidence collection, social media, and child exploitation.
For more information on this event or details on how and where to attend, contact steve13507@gmail.com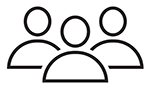 Saturday, 21 May 2022, noon - Mandarin (Jacksonville), FL - AFIO North Florida Chapter Luncheon features Ric Prado, former CIA Operations Officer, on "Black Ops"
The North Florida Chapter AFIO will be hosting Ric Prado, former CIA Operations Officer, on his book, "Black Ops," released 1 March. He will be discussing the book and other topics. We also will be celebrating the Jacksonville Bicentennial.
Very limited space remains. Our next meeting location will be in the Angler Room at the Bonefish Grill in Mandarin.
Agenda: noon-12:45 Social Hour; 1-1:05 Call to Order, Pledge, Invocation, Intro of Ric Prado and New Members; 1:05-2:00 Ric Prado presentation and Luncheon; 2-2:15 Post-Lunch break; 2:15-3 Lightning Round and Post-Meal Discussions.
RSVP ASAP to Ken Meyer at kmeyer12@bellsouth.net. Fee: $25 pp. Check or Cash Only.
---
Other Upcoming Events from Advertisers, Corporate Sponsors, and Others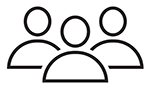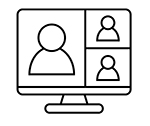 10 - 12 May 2022 - Glen Burnie, MD - National Cryptologic Foundation General Membership Meeting (GMM) & 18th CCH Cryptologic History Symposium
The 24th NCF GMM will take place on May 10th as a hybrid event with virtual attendance via Zoom and very limited in-person seating at our office in Glen Burnie, MD. Lunch will be optional for in-person attendees.
Our program will include presentations to our first corporate and individual Education Program awardees: Mr. Greg Von Lehmen and Northrop Grumman. Our featured guest speakers will be Mr. Harry Wetherbee and Ms. Betsy Rohaly Smoot. The program will also include, In Memoriam, special recognition of past staff and volunteers, and Foundation & Museum updates. Click to REVIEW THE AGENDA.
We will have signed copies of our guest speakers' books for sale for in-person attendees, as well as a rare and used book sale. Please bring cash or check for book purchases.
The bi-ennial CCH Cryptologic History Symposium will take place on May 11-12. See more about the 2022 Symposium later in this e-letter. We hope you will sign up for both programs and make it Three Days of Cryptology!
Questions? Contact Sarah L. Parsons at slpars2@nsa.gov
The Center for Cryptologic History (CCH) and the National Cryptologic Foundation (NCF) will host the 18th Cryptologic History Symposium on May 11-12, 2022. The Symposium will be held as an all virtual event via the Microsoft (MS) Teams Live Events platform. Attendees will be able to view sessions either through the MS Teams application or with a standard web browser. The theme for the 2022 Symposium is "Icons & Innovation." Click here to view the preliminary program. Registration is free, but required, and is hosted by the NCF on the NCF website. Registration opens 3 April and will close at 9pm EDT on 10 May. Learn more about the program and to register, explore those here.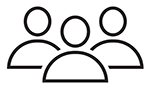 13 May 2022, 11am - 1pm - Arlington, VA - NIP Spring Red Tie Luncheon featuring VADM Frank D. Whitworth
The Naval Intelligence Professionals' Red Tie Luncheon will return to the Army Navy Country Club (ANCC), a world class venue located conveniently near Suitland and minutes from the Pentagon in Arlington, VA, with spectacular views of the Capital and abundant free valet parking.
Agenda: 11-noon No-Host Social; noon-1pm Luncheon; 1230-1pm VADM Frank D. Whitworth - Guest Speaker. VADM Whitworth is currently the director of intelligence for the Joint Staff and has been confirmed by the Senate to serve as the eighth director of the National Geospatial-Intelligence Agency which is charged with analyzing and distributing geospatial intelligence for the national security community.
At this event, we are pleased to be honoring CAPT (Ret) Dave McMunn as the Red Tie award recipient for 2022.
Event location: Army Navy Country Club, 1700 Army Navy Dr, Arlington, VA 22202
REGISTER ONLINE here
To register and pay by check, please send checks to: NIP, P.O. Box 11579, Burke, VA, 22009-1579. Please remember to include your menu entree selection - Salmon or Chicken or Vegetarian - when registering via mail.
NO WALK UPS PLEASE, RESERVATIONS DUE BY COB 6 May 2022. You do not have to be a NIP member to attend.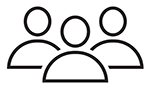 Wednesday, 18 May 2022, 5pm - N. VA. location - CIRA 1st Wine Social & Scholarship Fundraising Event
CIRA is hosting its first Wine Social & Scholarship Fundraising Event at a beautiful N. Virginia location (TBA to registrants).
Slow down and enjoy an evening with friends and former colleagues for a relaxing evening of wine, hors d'oeuvres, and music on the deck overlooking Lake XXX. This is a very casual affair, no agenda and no speeches, something of a pot luck happy hour. You bring the wine and the CIRA board members will provide the hors d'oeuvres.
Admission is $20 plus a bottle of wine. All proceeds, after the facility rental fee, will go directly to the CIRA Scholarship Fund which provides scholarships to children of Agency Officers every year.
COVID transmission rates are low in the suburbs surrounding the DC and we will take precautions to keep our CIRA colleagues safe. Hors d'oeuvres will be served on individual covered plates and we request anyone who is not fully vaccinated wear a mask.
To register log into our members-only website https://www.cira.org, go to Online Payments under the main menu on the left, scroll down the page to the 'Payment Wine Social' button and fill in your information. Credit card payment.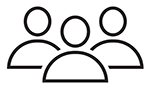 19-22 June 2022 - Treviso (near Venice), Italy - 2022 IAFIE and IAFIE-EC Conference and CFP
Theme: "Working Wicked Intelligence Challenges: Intelligence Research, Education-Training and Practice"
The 2022 CALL FOR PAPERS addresses engaging themes that combine the different Intelligence domains and disciplines with a look into the future challenges.
Read the Call for Papers to know the main Conference themes, requirements, deadline and the new IAFIE Study Group Initiative.
Those who had planned to attend and present papers at the postponed 2020 or 2021 Italy conference can resubmit their papers--or propose to present new papers--at the June 2022 Treviso-Venice Conference.
Presenters are encouraged to submit papers for publication in the Journal of Security, Intelligence, and Resilience Education (JSIRE). IAFIE announces the requirements for a peer-reviewed paper to be accepted for publication in the Call for Papers.
The Call for Papers includes details about Registration, Fees, Travel, and Accommodations along with additional tour options and partners/spouses' tour.
Conference includes a tour to Venice (free of charge) at the end of the Conference.
Event will be hosted by École Universitaire Internationale - Italy.
The Conference will take place in the territories that have witnessed the rise of the first structured Intelligence service in the world, and have always been the bridge between west and east, forefront observer of their evolution through time;
Be with us to live what freedom and Democracy are. Be with us to be a sign, a design for what freedom and democracy will be in the future.
We will meet in Treviso, near Venice, crossroad city that unites cultures, east-west, north-south for a vision of the global universe.
For more information, to respond to the CFP, or to register, do so here.
---
DATES VARY. Spy Tours in Washington DC Area: Spring has Sprung! Book a Spy-themed Tour Today
Former intelligence officers deliver tours of Washington D.C. and share unique insights on what it's like to operate in the world of espionage. Alternate dates and times or custom tours available upon request. Tours option include:
Questions or more information here or email Rosanne at rosanna@spyher.co
---
ITEMS FOR SALE AT AFIO FOR MEMBERS...including NEW ALL-BLACK SHORT-SLEEVED POLO SHIRT
Now available: Black short-sleeved polo shirts with Embroidered AFIO logo
Show your support for AFIO with our new Black Short-sleeve Polo Shirts. Shirts are shrink and wrinkle resistant of fine cotton with a soft, "well-worn, comfy" yet substantial feel. They feature a detailed embroidered AFIO seal. Get a shirt for yourself and consider as gifts for colleagues, family, and friends. Only $50 each including shipping.
Sizes for (M) men, only; Small, Medium, Large, XL, XXL, and XXXL. $50 per shirt.
You may pay by check or credit card. Complete your order online here or mail an order along with payment to: AFIO, 7600 Leesburg Pike, Ste 470 East, Falls Church, VA 22043-2004. Phone orders at 703-790-0320. Questions? Contact Annette at: annettej@afio.com.
PopSocket for cellphones or tablets
Show your support to AFIO while enjoying the convenience offered by our AFIO Logo PopSocket. The PopSocket is most commonly used as a stand and as a grip for your mobile phone or tablet; handy for taking selfies, watching videos, and for texting. The PopSocket looks like a small button or sticker which, when closed, sticks flat to your mobile device. However, its accordion-like design enables it to pop open for use. The benefits of using a PopSocket make it a must-have accessory for your mobile phone or tablet. It also aids in keeping your phone from slipping off your hand during use, falling, or breaking.
Price: $15. Order this and other store items online here.
---
Caps - Dark Navy with Navy AFIO Logo
An authentic silhouette with the comfort of an unstructured, adjustable fit. Fabric: 100% cotton. Unstructured. Fabric strap closure with adjustable D-clip. Price: $30. Order this and other store items online here.
---
Duffel Bags - Royal Blue and Black with Full Color AFIO Logo This duffel has it all when it comes to value, style and organization.
600 denier polyester canvas with polyester double contrast; D-shaped zippered entry for easy access. Front pocket with hook and loop closure. End mesh pocket Easy-access end pockets. Four durable, protective feet and built-in bottom board for added strength. Web handles with padded grip. Detachable, adjustable shoulder strap.
Dimensions: 11"h x 19.75"w x 9.75"d; Approx. 2,118 cubic inches
Price: $50. Order this and other store items online here.
---
AFIO Mug with color glazed logo. Made in America. Sturdy enough to sit on desk to hold pens, cards, paperclips, and candy.
This handsome large, heavy USA-made ceramic mug is dishwasher-safe with a glazed seal. $35 per mug includes shipping. Order this and other store items online here.
---
Guide to the Study of Intelligence and When Intelligence Made a Difference
"AFIO's Guide to the Study of Intelligence" has sold out in hard-copy.
However, it is available in digital form in its entirety on the AFIO website here.

Also available on the website here are the individual articles of AFIO's history project "When Intelligence Made a Difference" that have been published to date in The Intelligencer journal. More articles will be forthcoming in future editions.
---
Disclaimers and Removal Instructions
Weekly Intelligence Notes (WINs) are commentaries on Intelligence and related national security matters, based on open media sources, selected, interpreted, edited and produced for non-profit educational uses by members and WIN subscribers.
REMOVAL INSTRUCTIONS: We do not wish to add clutter to inboxes. To discontinue receiving the WINs:
a) IF YOU ARE A MEMBER - click here: UNSUBSCRIBE and supply your full name and email address where you receive the WINs. Click SEND, you will be removed from list. If this link doesn't open a blank email, create one on your own and send to afio@afio.com with the words: REMOVE FROM WINs as the subject, and provide your full name and email address where you are currently receiving them.
b) IF YOU ARE NOT A MEMBER, and you received this message, someone forwarded this newsletter to you [contrary to AFIO policies]. Forward to afio@afio.com the entire WIN or message you received and we will remove the sender from our membership and distribution lists. The problem will be solved for both of us.
CONTENTS of this WIN [HTML version recipients - Click title to jump to story or section, Click Article Title to return to Contents. This feature does not work for Plaintext Edition or for some AOL recipients]. If you wish to change to HTML format, let us know at afio@afio.com. The HTML feature also does not work for those who access their e-mail using web mail...however NON-HTML recipients may view the latest edition each week in HTML at this link: https://www.afio.com/pages/currentwin.htm
---
WINs are protected by copyright laws and intellectual property laws, and may not be reproduced or re-sent without specific permission from the Producer. Opinions expressed in the WINs are solely those of the editor's or author's listed with each article. Notices in the WINs about non-AFIO events do not constitute endorsement or recommendation by AFIO. AFIO Members Support the AFIO Mission - sponsor new members! CHECK THE AFIO WEBSITE at www.afio.com for back issues of the WINs, information about AFIO, conference agenda and registrations materials, and membership applications and much more!
(c) 1998 thru 2022. AFIO, 7600 Leesburg Pike, Suite 470 East, Falls Church, VA 22043-2004. Voice: (703) 790-0320; Fax: (703) 991-1278; Email: afio@afio.com
---
About AFIO | Membership Renewal | Change of Address | Upcoming Events | Chapter Locations | Corporate/Institutional Memberships | Careers in Intelligence Booklet | Guide to the Study of Intelligence | Intelligencer Journal | Weekly Intelligence Notes | To Make A Donation | AFIO Store | Member-Only Section | Code of Ethics | Home Page
Click here to return to top.
---