---
Section I - INTELLIGENCE HIGHLIGHTS
Captured Russian Weapons Are Packed With U.S. Microchips - WarZone, 27 May 2022
Ukraine intelligence showed us lists of mostly U.S.-made microchips it says were found on captured or destroyed Russian military equipment.
When Ukrainian forces began to take apart several pieces of captured or partially destroyed Russian military equipment, they found a strong reliance on foreign microchips - especially those made in the United States - according to component lists Ukraine intelligence shared with The War Zone.
The chips in question were found inside a recovered example of the 9S932-1, a radar-equipped air defense command post vehicle that is part of the larger Barnaul-T system, a Pantsir air defense system, a Ka-52 "Alligator" attack helicopter, and a Kh-101 (AS-23A Kodiak) cruise missile.
Article here

As War Rages in Ukraine, the U.S. Military Studies Russian Weapons at a 'Petting Zoo' Outside Las Vegas - WSJ, 28 May 2022
An Air Force intelligence unit outside Las Vegas uses a collection of Soviet weaponry to teach how to recognize—and defeat—an adversary's arms
A 20-minute drive from the Las Vegas Strip is a repository for some of the most coveted secrets of the Cold War, accumulated over the years from forgotten battles, arms dealers and foreign governments hungry for hard cash.
The Threat Training Facility on Nellis Air Force Base houses the collection of Soviet weapons, many lying idle in the desert heat. It offers visitors a close-up look at the MiG-29 jet fighter, once one of the Soviet Union's most feared aircraft because of its air-to-air combat capabilities. Visitors can also crawl into an SA-13, a mobile Soviet surface-to-air missile system that menaced Western aircraft in the first Gulf War. And then there's the Mi-24 Hind, an attack helicopter the Soviets used extensively in their war in Afghanistan, where it became a target of CIA-supplied Stinger missiles.
In Pentagon parlance, these prized samples from the Soviet arsenal allow for "foreign material exploitation," or studying another country's weapons. The collection has earned a more cuddly moniker from curious visitors: "the petting zoo."
Article here

NSA: Sanctions on Russia Having a Positive Effect on Ransomware Attacks, Attempts Down Due to Difficulty Collecting Ransom Payments - CPO Magazine, 26 May 2022
National Security Agency (NSA) director of cybersecurity Rob Joyce told attendees of a recent UK security conference that ransomware attacks are down in roughly the last two months, and that trend can be traced directly to sanctions placed on Russia. Criminals that operate out of the country are struggling to find ways to cash out ransom payments and set up infrastructure, due in large part to sanctions attached to the invasion of Ukraine. [Joyce said]...criminal attempts on government agencies and critical infrastructure had made ransomware attacks a national security priority, and that most of the serious players in this particular segment of the criminal underworld are based in Russia. New sanctions against entities in Russia are thus having a dampening effect on ransomware attacks, as the criminals lose options for doing business with the outside world.
Article here
Also see: "Mark Zuckerberg Facing Lawsuit From District of Columbia Over Cambridge Analytica Scandal" - CPO, 30 May 2022

Bennett Confirms Classified IAEA Docs Were Stolen by Iran - JPost, 31 May 2022
The prime minister shared a link to a Google Drive including the relevant IAEA files.
Iran used stolen documents to deceive the International Atomic Energy Agency, and continues lying to the world, Prime Minister Naftali Bennett warned on Tuesday, ahead of the UN atomic agency's board meeting next week.
IAEA Director-General Rafael Grossi released a report to the agency's Board of Governors a day earlier estimating that Iran already has enough enriched uranium for a nuclear weapon, 18 times more than the 2015 deal with world powers permitted.
The IAEA has been investigating the possible military dimensions of Iran's nuclear program and nuclear sites that the Islamic Republic has not disclosed. One of Iran's demands in negotiations to renew the nuclear deal was to close the probe.
Article here

EU Reaches Agreement on Russia Import Oil Ban - NYTimes, 30 May 2022
European Union leaders have reached a landmark political agreement to ban the vast majority of Russian oil imports by the end of the year, a measure that was considered impossible in the early stages of the Russian invasion of Ukraine because of the bloc's high dependency on the fuel.
In the coming days, negotiators still need to work out technical details of the agreement, but E.U. leaders said they had agreed to ban Russian oil arriving in the bloc by sea by the end of the year, cutting off two-thirds of the E.U.'s total imports.
Hungary and its prime minister, Viktor Orban, an occasional ally of Mr. Putin, had been blocking the measure. To win Hungary's approval, European leaders agreed to allow pipeline imports.
Article here

Are the Marines Inventing the Edsel or the Mustang? - War on the Rocks, 27 May 2022
Ford Motor Company's development of the Edsel 60 years ago still stands as a classic corporate case study of transformative product failure. The Marine Corps, a $50 billion dollar enterprise, has introduced its own futuristic product — an explicitly defensive island-hopping "Stand-In Force" capable of reconnoitering and sinking warships in order to support naval campaigns. To pay for it, the Marine Corps intends to cut its main product line — infantry supported by artillery, armor, and air — by about 25 percent.
More than 70 percent of corporate transformations fail. The Marine Corps is not a corporation, but critical principles of change management still apply. In 1954, Ford devised the futuristic Edsel to enter the mid-range car market. Four years and $250 million later, Ford ended its disastrous experiment. But Ford had not cut production of its popular cars. The Marine Corps is in a far more precarious position. It could have used incremental dollars to test its promising fusion of targeting technologies and distributed maritime operations with a minimum viable product. Instead, the commandant, Gen. David Berger, divested current crisis response and land battle capabilities in order to fund a large-scale, hyper-optimized capability that will take eight years to build. Before the new force was designed or prototyped, Berger wrote, "We will not seek to hedge or balance our investments to account for [other] contingencies."
Article here

How Vladimir Putin Turned Orwell's 1984 into a Reality - Telegraph, 31 May 2022
In Russia, Ukraine is run by 'fascists' and Orwell was describing the West. But a few Winston Smiths are using the great novel to fight back
One book stood out ... because even in Cyrillic, its title is stylised with numbers, rather than letters. It was Nineteen Eighty-Four by George Orwell.
The homeowner, a retired lecturer named Valery, had re-read the novel in recent weeks, as Russian forces pushed towards his hometown of Mykolaiv on Ukraine's Black Sea coast. Unfortunately, he wasn't in any state to talk about it. He'd spent the afternoon boozing away the stress of war, rather as Orwell's Winston Smith, an effective prisoner of the all-powerful Party that rules what used to be Britain – now re-christened "Airstrip One" – numbs himself with cheap Victory Gin.
...Valery's wife, Larisa...what seemed like a dystopian fantasy now felt like a warning of things to come. "When we first read it in Soviet times, it felt like an abstract fantasy, which didn't connect to reality," she said. "Now we realise it shows what really happens in Russia."
Not according to the Kremlin. Last week, Putin's foreign ministry spokeswoman, Maria Zakharova, claimed that it was the West, not Russia, where Nineteen Eighty-Four had really come true. "We thought Orwell was describing totalitarianism," she declared. "This is a global fake. He wrote about how liberalism would lead humanity into a dead end."
Article here

---
Section II - IC PODCASTS, COMMENTARY, BLOG UPDATES
From Ukraine's Front Line: CBS News Correspondent Holly Williams — interviews by Former Acting D/CIA Mike Morell


Intelligence Matters: A CBS News original national security podcast is hosted by former CIA acting director and CBS News national security contributor Michael Morell. The most recent podcasts/interview is:
May 25 | Reporting From Ukraine's Front Line: CBS News Correspondent Holly Williams
In this episode, Michael Morell speaks with CBS News senior foreign correspondent Holly Williams about her on-the-ground reporting in Ukraine since the days of the 2014 Maidan Revolution. Williams and Morell discuss the scenes at the front lines of the conflict today, including the brutality of Russia's tactics, the morale of Ukraine's forces, and Volodymyr Zelenskyy's unlikely rise to the presidency. Williams also offers insights into the kinds of preparations that are made for conflict zone reporting and reflects on the sacrifices journalists have made while covering Russia's war.

Other recent "Intelligence Matters" podcasts to stream or download:
May 18 | State of Play in Ukraine: Former Moscow Chief of Station Rolf Mowatt-Larssen
May 11 | Counterterrorism Chief Christy Abizaid on Top Terror Threats to the U.S.
May 04 | Israel's Security Challenges: Former Senior Mossad Officer Zohar Palti
Apr 27 | Former CIA Officer and Congressman Will Hurd on Immigration, Political Division, and Adapting to Advanced Technologies
More about Intelligence Matters by Michael Morell here. Podcasts also available here.
---
Silicon Valley Speech Suppression is Going to the Supreme Court - Stewart Baker, Others at Steptoe Cyberblog
Cyberblog by Steptoe & Johnson LLP — By Stewart Baker [Chairman, AFIO]
Episode 409: Silicon Valley Speech Suppression is Going to the Supreme Court released 31 May 2022
Topics include: Our opinion based on 11th Circuit decision striking down Florida's law regulating social media platforms' content "moderation" rules. Silicon Valley is tougher on the Libs of TikTok than the Chinese Communist Party (CCP) and Brookings study shows Chinese government's narratives are polluting Google and Bing search results on a regular basis. Google News and YouTube do worst job of keeping party line out of searches, returning CCP-influenced links on first page a quarter of the time; Remarkable TerraUSD cryptocurrency crash and massive investor losses. Do financial regulators have jurisdiction over cryptocurrency?; Artificial Intelligence (AI) news with contrasts of different approaches to AI regulation: China's focused, Europe's ambitious, all-pervading, and U.S. unprepared to do anything; Uh oh...DuckDuckGo revealed as allowing Microsoft trackers to follow users of its browser. Is it DuckDuckGone?; Ways of biasing AI algorithms; $150 million fine of Twitter for allowing ad targeting of users phone numbers provided to it solely for 2FA security purposes; Get popcorn for Spain's investigation of its intelligence services following phone hacking scandal. ... More topics covered. Article and podcast here
Some Prior Conversations:
Episode 408: But Was the Sex Viewpoint-Neutral?
Episode 407: An End to End-to-End Encryption?
Episode 406: Who Needs Cyberlaw When We Can Have Unicorns and Fairy Dust?
Episode 405: Google's Spamgate
Episode 404: Why Does Google Hate Mothers?
Episode 403: Confirmation Bias Meets Ukraine War and Elon Musk
---
Requiem for Our Broken CT Warriors... by Jeff Stein and Colleagues on "SpyTalk" series on Substack...

May 28: "Memorial Day Requiem for Our Broken Counterterror Warriors" - Jeff Stein
Ron Capps, a former Army intelligence officer and crisis-scene diplomat, embraces fellow veterans with heartbreaking songs of loss and recovery.
May 25: "Domestic Terrorism Bill Fails without GoP Support in the Senate" - Jonathan Broder
Rightwing militants stirred unfounded fears the Biden administration would round up Trumpists and conservative.
May 18: "China's Shadow in the Laguna Hills Killings" - Matt Brazil
The accused shooter belonged to a shadowy pro-Beijing front group
May 22: "Half Off SpyTalk Memorial Week Sale" - Jeff Stein
A great gift, especially for graduates heading to government service
May 14: "SpyTalk at the Movies: Operation Mincemeat" - Peter Eisner
An astounding World War Two spy caper with a fabulous cast is sunk by a love-story digression
---
As War Enters 4th Month, Human-Economic Toll Intensifies - Latest Insights from Jack Devine of Arkin Group
The Arkin Group's May 26 "In Other News" letter to private clients by former CIA Deputy Director, Operations... Officer Jack Devine features...
Ukrainians remain optimistic in the fight against Russia, but as the war enters its fourth month Ukrainians, Russians, and many of the world's citizens are feeling the human and economic toll.
Follow link here to read analyses and predictions given to their private clients on the topics from last week. There sometimes is a delay of seven days before the above topics will appear at this link.
---
Toll on War Volunteers in Eastern Ukraine is Grim — more from JJ Green/WTOP's "Inside the SCIF"

Inside the SCIF by JJ Green, WTOP - Issue #164, 26 May has details on... Breaking news on Ukraine Invasion; NATO Sec-Gen Stoltenberg says war has turned into "war of attrition" and no one can predict how or when it will end; War Analysis; Toll on War Volunteers; Worsening in the East - Outgunned, Outmanned; North Korea Intel - Tensions Rising in Asia after Biden Visit; Iran Revolutionary Guard colonel is shot dead in Tehran; Update on Paul Whelan; more.


Target USA Podcast 333 was on: How to Build an Anti-disinformation Program
Kairi Saar-Isop, advisor in the Department of Strategic Communications for the Estonian government discusses their program and how it works.
---
Section III - BROUGHT TO OUR ATTENTION BY MEMBERS
No Evidence of Exploitation of Dominion Voting Machine Flaws, CISA Finds - WPost, 28 May 2022
The federal government has found no evidence that flaws in Dominion voting machines have ever been exploited, including in the 2020 election, according to the executive director of the Cybersecurity and Infrastructure Security Agency.
CISA, an arm of the Department of Homeland Security, has notified election officials in more than a dozen states that use the machines of several vulnerabilities and mitigation measures that would aid in detection or prevention of an attempt to exploit those vulnerabilities.
The move marks the first time CISA has run voting machine flaws through its vulnerability disclosure program, which since 2019 has examined and disclosed hundreds of vulnerabilities in commercial and industrial systems that have been identified by researchers around the world. The program is aimed at helping companies and consumers better secure devices from breaches.
Article here
Or was it widely orchestrated middle-of-the-night ballot box fraud?
Also see: "2000 Mules" Full HD Documentary on the criminal voter fraud and ballot stuffing during the 2020 USA Presidential Election, which may have changed the legitimate outcome"
Documentary here

In 1956, the CIA's Photo Spies Moved into a Shabby D.C. Office Building - Kelly, WPost, 28 May 2022
In August of 1956, any number of things might have drawn you to the northeast corner of Fifth and K streets NW. Here you would have found Children's Supermart, a 40,000-square-foot discount store and a precursor of Toys R Us.
You could have shopped for a new car at Steuart Motors, a large Ford dealership with a showroom on that lot. You might have had business elsewhere in the Steuart Building, a commercial space owned by the family, which, in addition to operating the dealership, was active in petroleum, insurance and real estate.
Or maybe you were an armed courier, tasked with driving a Chevrolet Suburban on a twice-daily run from the Steuart Building to various government offices around the city, delivering information vital to our nation's security.
Something very interesting was going on in the Steuart Building.
Article here

Aviation Tech Smuggled to Chinese University DOJ Charges - 26 May 2022
Defendant Allegedly Used Intermediary to Funnel Payments for United States Army Aviation-Related Software Sent to Restricted Beijing University
The United States Attorney's Office criminal complaint charges Jonathan Yet Wing Soong with smuggling and violating export control laws by allegedly secretly funneling sensitive aeronautics software to a Beijing university. Soong, 34, of San Jose, was employed by Universities Space Research Association (USRA) between April 2016 and September 2020 as a program administrator. USRA is a nonprofit corporation contracted by the NASA to distribute domestically and internationally sensitive aeronautics-related software developed through the Army's Software Transfer Agreement (STA) program. Soong was responsible for overseeing certain software license sales, conducting export compliance screening of customers, generating software licenses, and, on occasion, physically exporting software. Soong is alleged to have been trained in and been aware of export compliance rules which, among other things, restrict sales and exports to certain entities.
DOJ charges here

Are Americans Prepared to Fight a Nuclear War Over Taiwan? - 19fortyfive, 25 May 2022
The consequences of a U.S.-China war over Taiwan need to be understood: A president suffering from an occasional case of verbal diarrhea about political infighting is an embarrassment. A president repeating loose comments about international affairs is dangerous.
For the third time, President Joe Biden declared a new U.S. policy toward Taiwan, only to have his officials insist that nothing has changed. That might mollify the public, but other nations, especially the People's Republic of China, aren't fooled.
On his trip to East Asia, intended to convince friends and allies that Uncle Sam can walk and chew gum at the same time, the president's statement roiled the region. When asked if he would defend Taiwan, he responded "yes," adding that "it's a commitment we made." His words circled the globe at warp speed, appearing to yet again repudiate the policy of "strategic ambiguity," by which Washington refused to clarify its position toward a Chinese attack on Taiwan.
Article here

Costa Rica May Be Pawn in Conti Ransomware Group's Bid to Rebrand, Evade Sanctions - Krebs on Security, 31 May 2022
Costa Rica's national health service was hacked sometime earlier this morning by a Russian ransomware group known as Hive. The intrusion comes just weeks after Costa Rican President Rodrigo Chaves declared a state of emergency in response to a data ransom attack from a different Russian ransomware gang — Conti. Ransomware experts say there is good reason to believe the same cybercriminals are behind both attacks, and that Hive has been helping Conti rebrand and evade international sanctions targeting extortion payouts to cybercriminals operating in Russia.
The Costa Rican publication CRprensa.com reports that affected systems at the Costa Rican Social Security Fund (CCSS) were taken offline on the morning of May 31, but that the extent of the breach was still unclear.
Article here

Spies' Night Eyes: Once-Restricted Tech Is Helping Spot Russian Troops, Chinese Missile Sites and Raging Wildfires - Grid News, 23 May 2022
Synthetic aperture radar satellites are changing how we see the world.
Todd Master has been spending a lot of time lately looking at the weather forecasts in Ukraine. He doesn't need to meteorologically or militarily prepare — he lives safely in Santa Barbara, California. Instead, he wants to know whether satellites might be able to take good pictures of the besieged country that day. Those images can reveal details about the ongoing war with Russia that might otherwise be inaccessible to people thousands of miles away.
Satellite images of the Russian invasion revealed the miles-long military convoy near Kyiv, a new base in Crimea, bodies on streets, a bombed-out theater. But the total number of public, high-resolution pictures is low given how long the war has been going on. "It's not because they're not sharing all of them," said Master, chief operating officer at a satellite company called Umbra. "It's because those are the only really great ones."
Article here

NGA Offers Public Free Access to Human Geography Population Data - NGA, 23 May 2022
The National Geospatial-Intelligence Agency, in partnership with Oak Ridge National Laboratory, is offering its LandScan Global and LandScan High-Definition data sets free without restrictions to the public for the first time since their initial publication in 1999.
The public availability of these foundational human geography population datasets will help institutions plan for and respond to emergencies, assess human health and security risks, conduct site suitability studies, and a range of other applications that depend on accurate population data.
"Understanding the geographic distribution of populations is critically important, both in times of crisis and in the development of informed strategies for the future," said Roger Marin, director of the office of geography at NGA.
Offering LandScan Global and LandScan High Definition for free allows U.S. government entities to share and work off of the same data as nongovernmental organizations and local authorities, said Marin.
"This will strengthen NGA's partnerships with existing customers, while also exposing NGA to new customers with whom we can continue to advance the GEOINT mission," said Marin.
Announcement here

"Trust but Verify:" Analyzing Refugee Vehicle Movements in Eastern Ukraine - NGA Tearline, 24 May 2022
Commercial satellite imagery analysis of the Russia-Ukraine border suggests that the Russian government may have inflated its claimed number of Ukrainian refugees entering Russia. The Kremlin likely boosted official statistics on accepted Ukrainian refugees to present a positive image of the war to Russian citizens and Russian speakers to justify operations in Ukraine.
Traffic volumes of commercial and civilian vehicles represent a proxy for indications of refugee flows out of Ukraine. Since the beginning of the war, most Russia-Ukraine border checkpoints have not seen a substantial increase in refugee inflows or traffic compared to border checkpoints in Western Ukraine. An accurate picture of the numbers of refugees can help other countries, NGOs, and relief organizations prioritize resources and areas where refugees are truly located.
Article, Timeline, Graphs here

CIA Honors Fallen Officers in Annual Memorial Ceremony, Add Two Stars - 23 May 2022
Today, the Central Intelligence Agency (CIA) held its annual Memorial Ceremony to remember, honor, and celebrate the courageous officers who gave their lives in service of our country.
During the ceremony, CIA added two new stars to the Memorial Wall, commemorating exceptional officers whose legacies will live on and whose service must remain known to only a select few.
In remarks to those assembled before the Memorial Wall, Director William J. Burns said, "Each year, we gather in this sacred place to mourn and remember. We look upon this Memorial Wall, etched with sacrifice, and honor those Agency officers who gave their lives in the service of our country." He called the stars on the wall, "a sacred constellation that inspires us to do more."
During the ceremony, Director Burns presented the families of the most recently fallen officers with marble replicas of their loved ones' stars.
The Memorial Wall now has 139 stars.
Announcement here
Also see: "CIA Announces 2 Agents Killed" - American Military News, 25 May 2022
Also see: CIA Travel Tips Updated for Summer 2022

Hiring Struggles Predicted Ahead for CIA as They Compete Against Companies Like Amazon - Clearance Jobs, 27 May 2022
Between inflation and a crazy real estate market, cost of living in the D.C. metro area has taken off. And with other heavy-hitters setting up shop in the D.C. metro area it can be hard for agencies, like the CIA to compete. Although the Intelligence Community (IC) compensation typically ranks higher every year on the annual ClearanceJobs Compensation Report, is it enough to keep pace with well-known contractors?
With companies like Amazon and Boeing setting up headquarters in Northern Virginia, the real estate market only gets more competitive. An added benefit and struggle is that the D.C. metro area tends to be transitory. Between political and military turnover, housing swaps hands routinely in and around the beltway. While that can keep housing inventory hopping, it also means that compensation demands keep rising in the area to keep pace. But while large companies can meet compensation expectations, the federal government often struggles to keep pace.
Article here

---
VIDEOS, EXHIBITS, DOCUMENT RELEASES
CISA Releases Secure Tomorrow Series Toolkit - 31 May 2022

In a constantly changing and complex operating environment, perfectly accurate forecasts about the future are impossible. CISA's Secure Tomorrow Series is a strategic foresight capability that looks at future risk drivers and trends—such as aging infrastructure, global pandemics, and emerging technologies— that could affect the nation's critical infrastructure in the next 5 to 20 years to analyze, prioritize, and manage those drivers of risk to steer towards a preferred future.
Under this effort, the Agency released the Secure Tomorrow Series Toolkit—a diverse array of interactive and thought-provoking products (to include games, guides, and fact sheets) designed to assist critical infrastructure stakeholder's understanding of how to use strategic foresight methods. The Toolkit focuses on three topics: trust and social cohesion, anonymity and privacy, and data storage and transmission. The Toolkit is uniquely designed to allow users to self-facilitate and conduct four different kinds of strategic foresight activities around topics that are relevant to their organization, region, or sector.
Download/share the Secure Tomorrow Series Toolkit here
Also see: "CISA's Critical Resources for Handling Bomb Threats" - 11 Feb 2022, 5 minute video

Should Intelligence Services Have a 'Licence to Kill'? - Leiden University, 16 May 2022

Do undercover agents really order shaken not stirred martinis all the time?
Members of the British intelligence service MI6 do not have a 'licence to kill' and their job isn't nearly as glamorous as the James Bond movies would have us believe. But over the past 20 years, it has become more common for intelligence services to not only gather and analyse intelligence but also resort to murder. They do so all around the world, with increasingly advanced methods. In his lecture, cultural Historian Simon Willmetts (Leiden University) explains whether intelligence agencies are anything like in the James Bond films and discusses whether they should be allowed to secretly kill targets and the resulting consequences.
Video on YT here
More on website here

Cleared Hot Episode 234 - Lindsay Moran with Andy Stumpf - 23 May 2022

Lindsay Moran, former CIA clandestine officer, currently a freelance writer. Published memoir Blowing My Cover, My Life As A Spy, of her experiences as a case officer from 1998 to 2003.
Topics covered: Intro to Lindsay Moran... a spy! College degrees and CIA Directorate of Operations, you need street smarts- not to be an academic
Why she decided CIA and not FBI NSA DIA etc- she loved traveling, did undergrad at Harvard, wrote a letter to CIA and they got back to her
CIA Polygraph test, some are in there for 19 hours, and she said it was one of the worst experiences of her life. The lifestyle polygraph is tough, and the polygraphers try to get in your head by telling you these polygraph horror stories who reveal their deepest darkest secret
Directorate of Science and Technology- "The Q's", and she always thought the sci-tech people were the coolest at CIA. Super creative, super bright, you don't get the egos that exist in Operations.
Currently she works for DeliverFund - a nonprofit intelligence organization that uses technology in the fight against human trafficking in the US.
2:38:53 hour Video here

Douglas Wise, CIA SIS - TeamHouse Video, 27 May 2022

Douglas H. Wise retired from CIA as SIS-6 in August 2016 completing three decades of service. A real CIA career...not a drive-by visit. He finished his career in a Joint Duty Assignment as the DD of DIA, where he was the COO for a 20,000 employee, global defense enterprise supporting senior Defense and National policymakers and the war fighting commands.
He currently serves on multiple national and international corporate boards and provides management/leadership coaching/mentoring to the leadership teams of large corporations.
2:39:27 hour video here

Active Measures Journal released - IWP, Spring 2022

IWP students release Active Measures journal. The Spring 2022 edition of the student-run journal Active Measures is now available online.
The name of the journal refers to a set of influence operations and propaganda — disinformation and deception — used by the Soviet Union to persuade and to have a strategic impact. Active Measures was founded by IWP students in 2012. Contents: "'In For a Penny, In For a Pound' Implications of Post-Cold War Changes in U.S. Citizens' Motivations for Espionage"
by William Leigh; "Tiktok, Tinder, Zoomer, Spy: Motivations for Espionage in Late Millennials and Gen Z" by Dan; "Russia's Hybrid War in Ukraine" by Bryan Rivas; and Book review: Spies, Lies, and Algorithms: The History and Future of American Intelligence, by Amy B. Zegart by Elizabeth Quist.
More about journal is here
Journal is here

The Debrief: Behind the Artifact - Abbottabad Model - CIA, 31 May 2022

Learn how #CIA leveraged #NGA's exceptional model-building capabilities so CIA could brief POTUS and build a full-scale replica of the Abbottabad compound to plan and practice one of its most critical missions.
1:20 minute Video here

Operación Jaque – A Mini Pop-Up Exhibit - International Spy Museum, 23 May 2022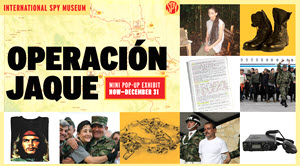 On display now through December 31, 2022
Explore the Spy Museum's new pop-up exhibit Operación Jaque now on display! The exhibit highlights one of the most daring and effective operations in intelligence history. A grand deception, entirely planned and executed by Colombian forces, it involved codebreaking, cover identities, and the successful rescue of 15 hostages held by the FARC in the Colombian jungles—and all without spilling a drop of blood.
View exhibit here

Powerpoint Presentation on Ukraine by former DIA Director Patrick Hughes, Lt Gen USA(Ret) - 17 May 2022

A presentation General Pat Hughes made to the Defense Intel Alumni Association has been shared with AFIO.
The Presentation is available here.

"My Life Looking at Spies & the Media" – with Paul Lashmar and Andrew Hammond - SpyCast, Spy Museum, 31 May 2022

Paul Lashmar joins Andrew to discuss investigative journalism and intelligence. He is a former UK Reporter of the Year.
Provides insights on Intelligence as follows: The similarities and differences between spooks and journalists; The role Watergate played for his generation of journalists; Intelligence overseers as "Ostriches," "Cheerleaders," "Lemon-suckers," or "Guardians"; Bellingcat, Spycatcher and the "Zinoviev Letter."
Reflections on: The long shadow of the Second World War; Investigative journalism in democratic societies
1:04:03 hour Podcast here

Melissa Smislova: Bumblebee - Iron Butterfly Podcast, 24 May 2022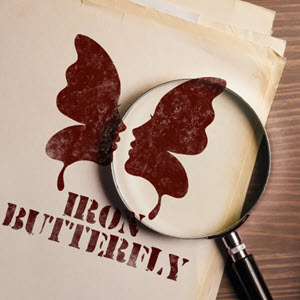 Interviewed: Melissa Smislova, the Sr Official Performing the Duties of Under Secretary for Intelligence and Analysis, DHS's Office of Intelligence and Analysis (I&A). Melissa brings decades of intelligence expertise with her, known for her work on the Soviet Union and North Korea. Prior to DHS, she worked for the DIA.
[Iron Butterfly is a podcast by and for women in the US IC, co-produced by the Amazing Women of the IC (AWIC) and National Security Institute at George Mason University's Antonin Scalia Law School. It aims to present stories from women in intelligence.]
Smislova 34 minute Podcast here

The Intelligence Factory - Bletchley Park, 26 May 2022

The Intelligence Factory, our new exhibition in Block A will be the largest exhibition space on site. Find out how Bletchley Park's potential as an intelligence organisation was unleashed in the second half of World War Two, when nearly 9,000 people worked around the clock to help turn the tide of the war.
1 minute Video here

True Spies: The Spy's Son, Part 1: Bringing Down Batman - SpyScape, 25 May 2022

When he was arrested in 1996, Jim Nicholson - nicknamed 'Batman' - was the highest-ranking CIA officer to be convicted of espionage for the Russian Federation. 10 years later, he did it again. Join Vanessa Kirby for the first ever True Spies duology - a tale of spy-craft, treachery, and a toxic father-son relationship.
In Part 1, veteran CIA case officer John Maguire tells the story of his strangest mission - an operation on American soil to bring down one of his own colleagues. Could YOU befriend a traitor?
39:23 minute Podcast here

I Was a KGB Spy in America w/ Jack Barsky - Spies Like Us Podcast, 26 May 2022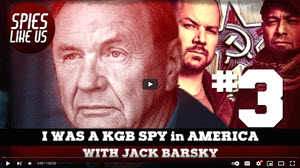 Hollywood writers have nothing on the real-life spy story of KGB agent turned American citizen Jack Barsky. On this episode Jack joins us to discuss how his upbringing in communist Germany shaped his anti-America beliefs, the training he underwent to go undercover in America, what the KGB thought of President Reagan, and how he was able to live in America posing as a citizen for nearly 20 years without being discovered. Ultimately becoming an ally and asset for the FBI and living as a proud American citizen today.
1:02:00 hour video here

Nicholas Shadrin - DIA's The Historians, 26 May 2022

Nicholas Shadrin wasn't your ordinary spy, he was a consummate intelligence professional who had dedicated himself to the defense of this nation.
12:44 minute video here

CIA Training Tips for Hotel Security - American Kinetix, 24 May 2022

Pro Tips Tuesday. Whether traveling for work or fun, the hotel room is your home-base - where you feel you can let your hair down and be safe and secure. But in most foreign countries you have no expectation of privacy in Internet cafes, offices, public places or hotels. Even in the USA, your hotel room is accessed by many people other than you - maids, hotel engineers 'fixing the a/c' and who knows who else? Your room is an access control horror show. But with a few small tips, you can sleep peacefully at night and when you do leave your room, you'll know if someone's been in there or not.
8 minute Video here


---
Section IV - Books, Research Requests, Jobs, Obituaries
Books — Newly Released, Overlooked, Forthcoming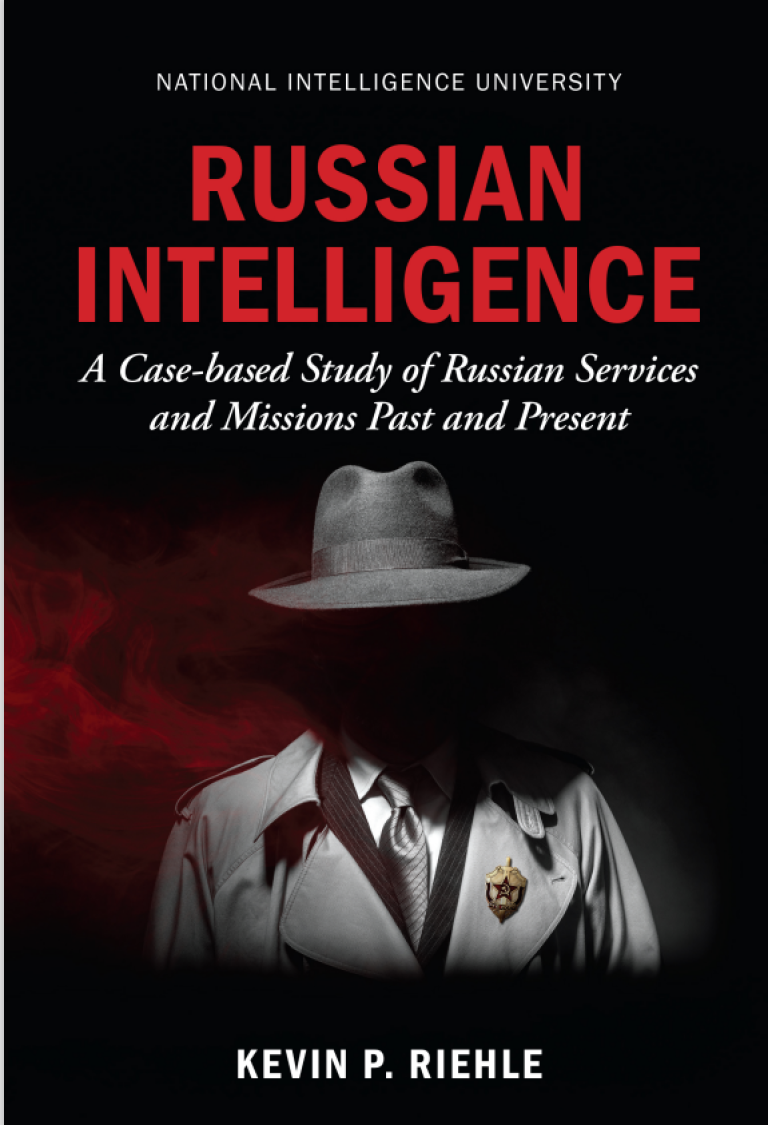 Russian Intelligence: A Case-based Study of Russian Services and Missions
by Kevin Riehle
(NI Press - National Intelligence University, May 2022)
Kevin Riehle delivers the definitive guide to Russian intelligence and security—an indispensable resource for sorting through and interpreting the huge amounts of publicly available information about Russian clandestine and covert activities today. The core responsibility of the Russian intelligence services is to preserve the Russian regime and protect it from internal and external threats. This book explains the organization of the services, the missions they undertake, and the human and technical platforms they use. This comprehensive volume: Uses a case-based approach to show current missions and functions. Avoids the hyperbole often found in media portrayals of Russian intelligence. Explains the historical interplay between Russian intelligence and security elements.
Book is available at no cost as a PDF here
---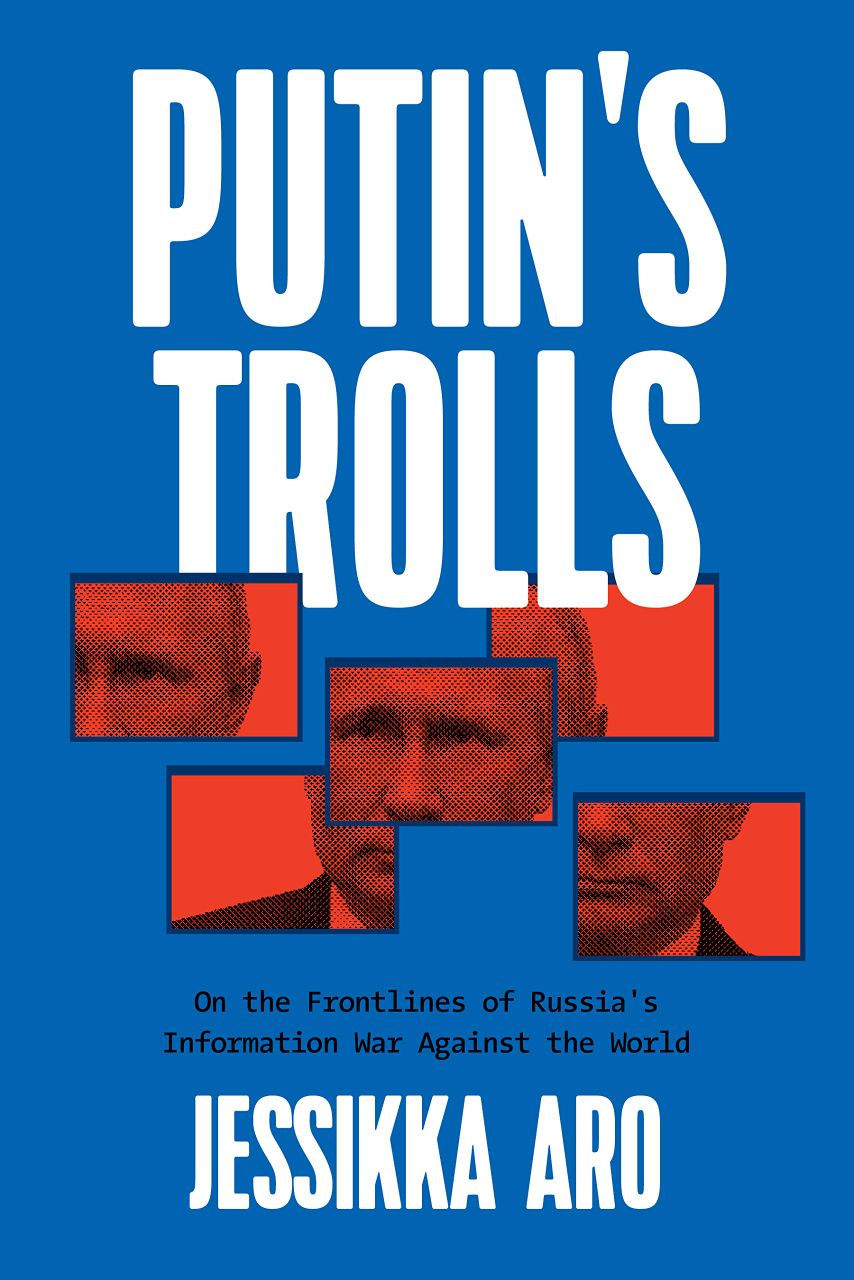 Putin's Trolls: On the Frontlines of Russia's Information War Against the World
Original title: Putinin trollit: Tositarinoita Venäjän infosodan rintamilta
by Jessikka Aro
(Ig Pub, May 2022)
Exposé of Russia's vast disinformation campaign from a Finnish journalist persecuted for her persistent reporting of its brazen abuses. Looks at how the Kremlin's "political technologists" have transformed Facebook, Twitter, and YouTube into "psychological weapons of mass destruction." After publishing a story about Russian troll networks in September 2014, Aro became the target of coordinated attacks by anonymous online commentators, fake news sites, and pro-Kremlin propagandists. She interweaves her own account of receiving threatening messages, having her identity stolen numerous times, and seeing her professional reputation damaged with the experiences of others who have been targeted by Kremlin disinformation campaigns, including a Lithuanian diplomat forced to resign after edited recordings of his phone calls were uploaded to YouTube, Ukrainian journalists covering Russia's invasion of Crimea, and a Serbian political analyst who sought to expose Russia's "hostile influence operations in the Balkans." Throughout, Aro warns that Western laws and legal systems "are inadequate for meeting the challenges of organized online hate dissemination," and bluntly criticizes Big Tech for ignoring its own community standards in order to profit off of "state-sponsored propaganda and hate speech." Though occasionally repetitive, Aro's cri de coeur is well-documented and persuasive. This disturbing study does a stellar job of depicting Russia's propaganda machine in action. —Publisher Weekly
Book may be ordered here
---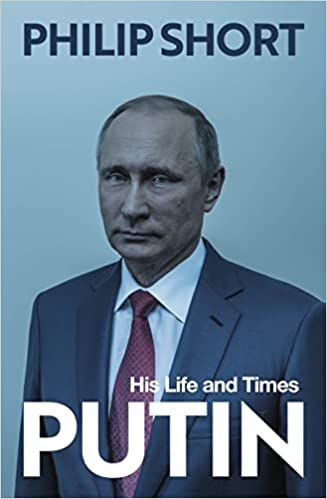 Putin: His Life and Times
by Philip Short
(Bodley Head, May 2022)
Vladimir Putin is a pariah to the West. Alone among world leaders, he has the power to reduce the United States and Europe to ashes in a nuclear firestorm and has threatened to do so. He invades his neighbours, most recently Ukraine, meddles in western elections and orders assassinations inside and outside Russia. The regime he heads is autocratic and corrupt. Yet many Russians continue to support him. Despite western sanctions, the majority have been living better than at any time in the past. By fair means or foul, under Putin's leadership, Russia has once again become a force to be reckoned with. Short explores the personality of this enigmatic and ruthless leader and demolishes many of our preconceptions about Putin's Russia. Since becoming President in 2000, his obsession has been to restore Russia's status as a great power, unbound by western rules. What forces and experiences shaped him? What led him to challenge the American-led world order that has kept the peace since the end of the Cold War? To explain is not to justify. Putin's regime is dark. He pursues his goals relentlessly by whatever means he thinks fit. But on closer examination, much of what we think we know about him turns out to rest on half-truths.
Book may be ordered here

---
UK Historian Seeking Former Officer Knowledge of 1956 Lionel Crabb Case (went missing diving under Russian vessel in UK waters)
AFIO Members: I have a quick question. I am a UK historian trying to trace any former intelligence officer who might have been involved in the 1956 Lionel Crabb case: this was the case of a British spy who went missing whilst diving under Khrushchev's vessel during his visit to the UK.
I am making a podcast series about this and would like to know more about the CIA's reported involvement.
If you can help, I would be very grateful. Please reply to Giles Milton gilesmilton@hotmail.com
More about Giles Milton here www.gilesmilton.com
WANTED: Sources for Research Exploring OSINT's Utilities in Counterterrorism
Terrorism analyst and open source intelligence (OSINT) specialist Michael S. Smith II is conducting PhD research focused on OSINT's utilities in counterterrorism initiatives. Supervised by faculty in the Department of War Studies at King's College London, this research aims to improve understandings of how OSINT has and could be utilized to manage threats posed by al-Qa'ida, ISIS and their supporters. If you are a current or retired intelligence, defense, or law enforcement professional, or a policymaking professional who may be able to contribute, Mr. Smith would greatly appreciate an opportunity to share more information about his PhD research project and ways that you might be able to contribute to this research.
Interested parties may contact Mr. Smith via the contact form on his personal bio site, www.terrorismanalyst.com, or at michael.smithii@kcl.ac.uk
Seeking Director of Global and National Security Programs - Univ of New Mexico
The University of New Mexico (UNM) invites applications for the part-time (.50 FTE) position of Director of Global and National Security Programs. This position will be for four years with the possibility of renewal and will report to the Office of the Provost and Executive Vice President for Academic Affairs.
UNM's Global and National Security Policy Institute (GNSPI) grew out of a perceived need for greater coordination among international security-related STEM, social science, law, and humanities fields. GNSPI developed a Professional Masters of Science Degree in Global and National Security (PMSGNS) based on intensive 8-week modules designed for working professionals seeking interdisciplinary education on security policy questions, broadly defined. The program is of particular interest to technical professionals whose duties or career goals extend to addressing broad policy issues that are inherently interdisciplinary. GNSPI holds an annual symposium and other events that promote dialogue among academics and practitioners on global security issues and emerging challenges.
UNM also developed an undergraduate-focused Intelligence Community Center for Academic Excellence (IC-CAE), that offers a certificate in National Security and Strategic Analysis, as well as a Global and National Security concentration under UNM's interdisciplinary Bachelors of Integrative Studies and Innovation degree program. The Director of Global and National Security Programs will oversee both the graduate and undergraduate programs, in coordination with the Deans of participating colleges and the Dean of Graduate Studies. Please see the position posting here.
Full-Time Assistant Professor of Criminal Justice (Intelligence Studies) - University of North Georgia, Dahlonega, GA
Job Summary: Type: Full-Time; Posted: 02/02/2022; Category: Criminal Justice; Job ID: 238891
The Department of Criminal Justice at The University of North Georgia invites applications for a full-time, tenure-track appointment at the rank of Assistant Professor of Criminal Justice at the Dahlonega campus. This position will focus primarily on Intelligence Studies. Special attention will be given to applicants who have four or more years of practitioner experience and the ability to manage applied analytic projects. The workload may require travel across campuses, teaching at off-campus teaching sites, and online teaching.
Responsibilities: Teach four undergraduate courses per semester to include Introduction to Criminal Justice; Maintain an active research agenda in an effort to produce scholarly publications; Assist in the advising of students enrolled in Bachelor of Science Degree Criminal Justice with an Intelligence Studies Concentration; Serve on University, College, and Departmental Committees; Teaching schedule may include assignments on other campuses, evening or on-line classes.
Required Qualifications: Ph.D. in Criminal Justice is required. Intelligence Studies, Homeland Security or a closely related field is preferred; Experience teaching Intelligence Studies at the university or college level; Successful candidates should be able to teach one or more of the following courses: Introduction to Intelligence, Fundamentals of Intelligence Analysis, or Methods of Intelligence; Ability to work collaboratively with all campus constituencies.
To explore this job or to apply, do so here
Tenure-Track Assistant Professor in Intelligence, Embry-Riddle Aeronautical University, Daytona Beach, FL
Job Description: The Department of Security Studies and International Affairs (SSIA) at Embry-Riddle Aeronautical University, Daytona Beach, FL., invites candidates to apply for a tenure-track Assistant Professor position in Intelligence (GEOINT). The successful candidate should have experience in one or more of the domains related to intelligence and security with skillsets in technologies such as Geospatial Intelligence, Remote Sensing using Unmanned Aircraft Systems (UAS), satellite imagery, as well as spatial analyses using Geographic Information Systems (GIS).
The successful candidate will contribute to SSIA's interdisciplinary Homeland Security and Intelligence program. In addition, the candidate will support the department and college to help integrate technology into the existing Homeland Security & Intelligence and Global Conflict Studies undergraduate degree programs as well as other programs external to the department. Primary tasks include undergraduate teaching and research, student advising, and relationship building with external organizations and agencies. The position requires teaching flexibility to cover a variety of courses in geospatial intelligence, geographic information systems, and their applications across a broad range of intelligence and security issues. Additional duties include scholarship, professional development, committee participation, and other activities to support the Department. This is a nine-month position with the possibility of summer teaching assignments. Position available August 2022.
Qualifications: An earned doctorate in intelligence-related discipline such as Geospatial Intelligence, Security Studies, Political Science, Remote Sensing, or related field is preferred. Special attention will be given to candidates with Intelligence Community experience and demonstrated success in securing and managing applied analytic projects. Knowledge of technical as well as policy and procedural aspects of geospatial intelligence and its applications is a plus. An exceptional candidate who is ABD (with an expected completion date within six months of the hire date) will be considered.
More info or to apply
---
None as we go to press...

---
AFIO EDUCATIONAL EVENTS IN COMING TWO MONTHS....
Virtual =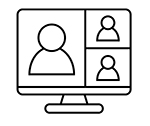 ; In-Person =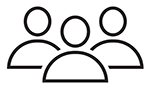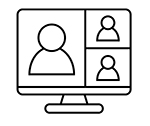 Thursday, 2 June 2022, 7pm CT - Zoom - San Antonio TX Virtual AFIO Chapter Meeting featuring Shane Harris, Washington Post, and James Hughes, President, AFIO, Former CIA Operations Officer
The AFIO San Antonio, Texas Chapter (SATX) will feature at this meeting an interview AFIO National conducted with Shane Harris of the Washington Post. The interview got excellent reviews and I am offering a copy of the program for our virtual meeting 2 June.
Interview between Shane Harris, senior National Security Reporter for The Washington Post, and AFIO President James Hughes, a former senior CIA Operations Officer. They discuss Shane's extensive reporting on the Ukraine-Russia War for The Washington Post. Also covered is the unusual role the Intelligence Community played in this Ukraine-Russia engagement versus the more secretive and timid role in 2008; how reporters are selected for posting overseas in dangerous war zones...the training they receive; and what were Shane's career steps in becoming a nationally-recognized and award-winning journalist. The interview runs 43 minutes.
To receive Zoom Meeting ID, Passcode, and links, contact John Franklin, President, AFIO San Antonio Chapter, at satxafio@gmail.com, or call him at 210 863-0430.
The Program is a virtual and runs approximately 43 minutes.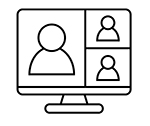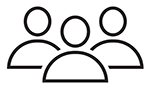 Monday, 6 June 2022, 6pm EDT - Atlanta, GA Hybrid Event: In-Person and Zoom - AFIO Atlanta Hosts former DIA Intel Officer Rebekah Koffler on "The Russia-Ukraine war and Putin's Doctrine"
Last year the AFIO Atlanta (GA) Chapter hosted Rebekah Koffler, the Russian-born former DIA intelligence officer and author of Putin's Playbook: Russia's Secret Plan to Defeat America. During her talk, she all but predicted today's Russia-Ukraine war.
Join us on Monday, June 6 (6/6) at 6 PM over Zoom with Ms. Koffler for an AFIO Atlanta exclusive Intel Brief on the Russia-Ukraine war and Putin's Doctrine, followed by Q&A.
Some of us will gather in person for her virtual talk. If you would like to join us in person, please let me know at brian@afioatlanta.com and we will give you the details. Or you can join directly
https://us02web.zoom.us/j/86437508588; Meeting ID: 864 3750 8588
One tap mobile: +13126266799,,86437508588# US (Chicago); +16465588656,,86437508588# US (New York)
Other "Dial by your location" numbers for Chicago, New York, Washington DC, Houston, San Jose, Tacome, will be supplied by the chapter to those who ask at brian@afioatlanta.com
Questions? Ask Brian Hooper at brian@afioatlanta.com
---
Other Upcoming Events from Advertisers, Corporate Sponsors, and Others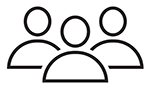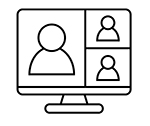 Thursday, 2 June 2022, 5pm CDT - Chicago, IL or Virtual - The Spy Who Came in From the Cold War: Spy Museum Infiltration at the PMML
Join the Pritzker Military Museum & Library, in partnership with the International Spy Museum, for an evening of drinks, intelligence, and espionage.
From 5-6 pm mix and mingle with former members of the intelligence community as well as leadership from the SPY Museum and the PMML. Following the reception, SPY Museum historian and curator, Dr. Andrew Hammond will host a conversation with Spy Museum Executive Director Chris Costa, and retired senior FBI agent John Quattrocki, to talk Cold War intelligence, espionage, and their experiences in the field.
Costa, a former intelligence officer of 34 years with 25 of those in active duty in hot spots such as Panama, Bosnia, Afghanistan, and Iraq is also a past Special Assistant to the President and Senior Director for Counterterrorism on the National Security Council.
Quattrocki retired from the Senior Executive Service (SES - 4) as a Special Agent of the FBI with 19 years of operational experience against the Soviet Union/Russia, the countries of the (former) Warsaw Pact, East Asia, Islamic extremist groups, and domestic terrorism. He also has 14 years of experience in U.S. National Security policy development and implementation at FBI Headquarters (FBIHQ) and in the Intelligence Directorate on the National Security Council (NSC) staff at the White House as the Director of Counterintelligence Programs.
Not able to join us in person? Indicate under "Attendance Options" if you wish to attend in person or virtually to access the free livestream of the program. The livestream will begin at 6:00 PM CDT.
Register here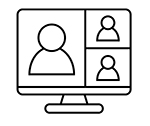 Monday, 6 June 2022, noon - Virtual - Washington, DC - Berlin Stories: Gay Espionage in Cold War Germany - Virtual International Spy Museum Program
By the late 1960s, the East German secret police (the Stasi) started to see Germany's gay subculture as both a threat and an opportunity for intelligence work. Western espionage services had long sought to exploit this subculture, recruiting agents and informants from Berlin's gay bars and cruising locales. After 20 years of run-ins with gay Western agents, Stasi officials began to recruit their own gay spies, men who they hoped could use their sexuality as a means to meet new contacts, penetrate Western society, and gather intelligence. Join us for a talk by Samuel Clowes Huneke, author of States of Liberation: Gay Men between Dictatorship and Democracy in Cold War Germany. He will focus on how both Eastern and Western intelligence agencies sought to recruit gay men because they believed that they were naturally more conspiratorial and would thus make better agents. They also came to see the class-crossing gay subcultures of German cities, especially Berlin, as ideal sites from which to extract information about politics and military matters. Huneke explores previously untapped German archives to capture this surprising story of espionage and emancipation with its colorful cast of Cold War characters.
Visit www.spymuseum.org.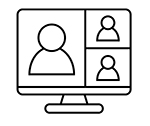 Tuesday, 7 June 2022, 6:30pm - Virtual - Washington, DC - Virtual Members-Only Tour of Operación Jaque - Virtual International Spy Museum Program
Join for this one-of-a-kind event, just for Spy Museum members, to have a special, exclusive look at the Spy Museum's new Operación Jaque pop up exhibit. The program will explore Operación Jaque, a Colombian intelligence operation that freed hostages that were being held by the Revolutionary Armed Forces of Colombia (FARC) in the early 2000s. Watch from the comfort of your own home while our Lead Curator, Dr. Alexis Albion, presents highlights from the exhibit. She will also be joined by special guest Dan Treado, Director of Exhibitions Production. Dan will provide exclusive behind-the-scenes commentary on how the exhibit was created. This event is free of charge and open exclusively to Spy Museum members. You can join SPY as a member online or by calling 202.654.2840.
Visit www.spymuseum.org.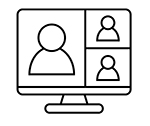 Wednesday, 15 June 2022, 6:30pm - Virtual - Washington, DC - SPY Summer Social: Young Professionals Event - Virtual International Spy Museum Program
Sneak into the International Spy Museum after hours for the SPY Summer Social! SPY will kick off its 20th Anniversary celebration with drinks and bites on the rooftop - including unforgettable views of DC at sunset and exclusive access to our galleries complete with a birthday cake bar. More fun surprises will be revealed throughout the night. Register below.
Visit www.spymuseum.org.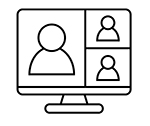 Thursday, 16 June 2022, noon - Virtual - Washington, DC - Code Name Madeleine with Arthur J. Magida - Virtual International Spy Museum Program
Seventy-nine years ago today—June 16, 1943—Noor Inayat Khan was flown to France on a small Lysander plane to take on the dangerous job as a wireless operator for Britain's Special Operations Executive (SOE) in Nazi-controlled France. The daughter of a Sufi mystic from India and an American mother, Khan became an unlikely World War II heroine. Raised in a lush suburb of 1920s Paris, Khan was an introspective musician and writer, dedicated to her family and to her father's spiritual values of harmony, beauty, and tolerance. She did not seem destined for wartime heroism. Yet, faced with the evils of Nazi violence and the German occupation of France, Khan joined the SOE and trained in espionage, sabotage, and reconnaissance. For crucial months of the war, Khan was the only wireless operator sending critical information to London from Paris, significantly aiding the success of the Allies on D-Day. Join us for a discussion with Arthur J. Magida, author of Code Name Madeleine: A Sufi Spy in Nazi-Occupied Paris. Magida will share the rich details he gleaned from dozens of interviews, newly discovered manuscripts, official documents, and personal letters about this valiant young woman.
Visit www.spymuseum.org.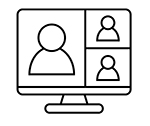 Thursday, 16 June 2022, 6 - 7:30pm EDT - Virtual - Digital World: Killing Espionage but Saving Intelligence? - by The OSS Society
The Hon. Sue Gordon and The Hon. Ellen McCarthy will discuss how the digital environment is revolutionizing the craft of intelligence.
This is a virtual event as part of The OSS Society's "Oh So Social" Conversation Series.
Fee ranges from free to $1000.
Register here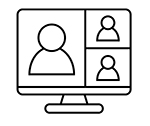 Friday, 17 June 2022, noon - Washington, DC - The President, the Spymaster, and Watergate with Jefferson Morley - Virtual International Spy Museum Program
Fifty years ago today, five men were discovered breaking into the Democratic National Committee Headquarters at the Watergate in Washington, DC. President Nixon, desperate to shut down the FBI's investigation of the crime, sought the support of CIA Director Richard Helms. To mark this unhappy anniversary join us for a discussion with Jefferson Morley, the author of the new book Scorpion's Dance: The President, the Spymaster, and Watergate, and James Rosen, author of The Strong Man: John Mitchell and the Secrets of Watergate. In conversation, Morley and Rosen will explore the concealed, deadly power struggle between Nixon and Helms, two Cold Warriors whose edgy relationship dated back to the 1950s. Both president and spymaster knew secrets about the disastrous Bay of Pigs invasion of Cuba as well as off-the-books American government and CIA plots to remove Fidel Castro and other leaders in Latin America. Both had enough information on each other to ruin their careers. Morley and Rosen, both veteran Washington reporters, will discuss the various theories of Watergate and the long-neglected evidence Morley has uncovered to give a new perspective on one of America's most notorious presidential scandals.
Visit www.spymuseum.org.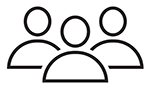 19-22 June 2022 - Treviso (near Venice), Italy - 2022 IAFIE and IAFIE-EC Conference and CFP
Theme: "Working Wicked Intelligence Challenges: Intelligence Research, Education-Training and Practice"
The 2022 CALL FOR PAPERS addresses engaging themes that combine the different Intelligence domains and disciplines with a look into the future challenges.
Read the Call for Papers to know the main Conference themes, requirements, deadline and the new IAFIE Study Group Initiative.
Those who had planned to attend and present papers at the postponed 2020 or 2021 Italy conference can resubmit their papers--or propose to present new papers--at the June 2022 Treviso-Venice Conference.
Presenters are encouraged to submit papers for publication in the Journal of Security, Intelligence, and Resilience Education (JSIRE). IAFIE announces the requirements for a peer-reviewed paper to be accepted for publication in the Call for Papers.
The Call for Papers includes details about Registration, Fees, Travel, and Accommodations along with additional tour options and partners/spouses' tour.
Conference includes a tour to Venice (free of charge) at the end of the Conference.
Event will be hosted by École Universitaire Internationale - Italy.
The Conference will take place in the territories that have witnessed the rise of the first structured Intelligence service in the world, and have always been the bridge between west and east, forefront observer of their evolution through time;
Be with us to live what freedom and Democracy are. Be with us to be a sign, a design for what freedom and democracy will be in the future.
We will meet in Treviso, near Venice, crossroad city that unites cultures, east-west, north-south for a vision of the global universe.
For more information, to respond to the CFP, or to register, do so here.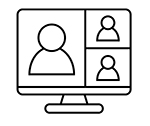 Thursday, 23 June 2022, noon - Washington, DC - Virtual Spy Chat with Chris Costa with Darrell M. Blocker - Virtual International Spy Museum Program
Join us for an online discussion of the latest intelligence, national security, and terrorism issues in the news. Spy Museum Executive Director Chris Costa, a former intelligence officer of 34 years, will be joined by Darrell M. Blocker, former Deputy Director of the CIA's Counterterrorism Center. Blocker is the Chief Operating Officer for MOSAIC Security, a strategic intelligence, crisis management, and executive advisory firm. He retired from government service after a successful 32-year career in the US intelligence community, including 28 years as a CIA operative. He was awarded the CIA's Distinguished Career Intelligence Medal and was recognized as the most senior Black officer in CIA's Directorate of Operations upon retirement in 2018. Blocker is an ABC News National Security Analyst and Contributor. He is also developing espionage-themed content in Hollywood, serving as a tv consultant, and volunteers with nonprofits dedicated to serving youth in the foster care system (Peace4Kids.org).
Visit www.spymuseum.org.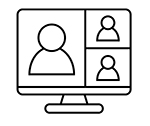 Tuesday, 2 August 2022, 6 - 7:30pm EDT - Virtual - The OSS Society's "Oh So Social" Conversation Series features General David Petraeus + Dr. Michael Vickers
General David Petraeus, USA (Ret.) and Dr. Michael Vickers talk one-on-one about the state of the world in this latest "Oh So Social" Virtual Conversation Series by The OSS Society.
Fee ranges from free to $1,000.
Register here
---
DATES VARY. Spy Tours in Washington DC Area: Spring has Sprung! Book a Spy-themed Tour Today
Former intelligence officers deliver tours of Washington D.C. and share unique insights on what it's like to operate in the world of espionage. Alternate dates and times or custom tours available upon request. Tours option include:
Questions or more information here or email Rosanne at rosanna@spyher.co
---
ITEMS FOR SALE AT AFIO FOR MEMBERS...including NEW ALL-BLACK SHORT-SLEEVED POLO SHIRT
Now available: Black short-sleeved polo shirts with Embroidered AFIO logo
Show your support for AFIO with our new Black Short-sleeve Polo Shirts. Shirts are shrink and wrinkle resistant of fine cotton with a soft, "well-worn, comfy" yet substantial feel. They feature a detailed embroidered AFIO seal. Get a shirt for yourself and consider as gifts for colleagues, family, and friends. Only $50 each including shipping.
Sizes for (M) men, only; Small, Medium, Large, XL, XXL, and XXXL. $50 per shirt.
You may pay by check or credit card. Complete your order online here or mail an order along with payment to: AFIO, 7600 Leesburg Pike, Ste 470 East, Falls Church, VA 22043-2004. Phone orders at 703-790-0320. Questions? Contact Annette at: annettej@afio.com.
PopSocket for cellphones or tablets
Show your support to AFIO while enjoying the convenience offered by our AFIO Logo PopSocket. The PopSocket is most commonly used as a stand and as a grip for your mobile phone or tablet; handy for taking selfies, watching videos, and for texting. The PopSocket looks like a small button or sticker which, when closed, sticks flat to your mobile device. However, its accordion-like design enables it to pop open for use. The benefits of using a PopSocket make it a must-have accessory for your mobile phone or tablet. It also aids in keeping your phone from slipping off your hand during use, falling, or breaking.
Price: $15. Order this and other store items online here.
---
Caps - Dark Navy with Navy AFIO Logo
An authentic silhouette with the comfort of an unstructured, adjustable fit. Fabric: 100% cotton. Unstructured. Fabric strap closure with adjustable D-clip. Price: $30. Order this and other store items online here.
---
Duffel Bags - Royal Blue and Black with Full Color AFIO Logo This duffel has it all when it comes to value, style and organization.
600 denier polyester canvas with polyester double contrast; D-shaped zippered entry for easy access. Front pocket with hook and loop closure. End mesh pocket Easy-access end pockets. Four durable, protective feet and built-in bottom board for added strength. Web handles with padded grip. Detachable, adjustable shoulder strap.
Dimensions: 11"h x 19.75"w x 9.75"d; Approx. 2,118 cubic inches
Price: $50. Order this and other store items online here.
---
AFIO Mug with color glazed logo. Made in America. Sturdy enough to sit on desk to hold pens, cards, paperclips, and candy.
This handsome large, heavy USA-made ceramic mug is dishwasher-safe with a glazed seal. $35 per mug includes shipping. Order this and other store items online here.
---
Guide to the Study of Intelligence and When Intelligence Made a Difference
"AFIO's Guide to the Study of Intelligence" has sold out in hard-copy.
However, it is available in digital form in its entirety on the AFIO website here.

Also available on the website here are the individual articles of AFIO's history project "When Intelligence Made a Difference" that have been published to date in The Intelligencer journal. More articles will be forthcoming in future editions.
---
Disclaimers and Removal Instructions
Weekly Intelligence Notes (WINs) are commentaries on Intelligence and related national security matters, based on open media sources, selected, interpreted, edited and produced for non-profit educational uses by members and WIN subscribers.
REMOVAL INSTRUCTIONS: We do not wish to add clutter to inboxes. To discontinue receiving the WINs:
a) IF YOU ARE A MEMBER - click here: UNSUBSCRIBE and supply your full name and email address where you receive the WINs. Click SEND, you will be removed from list. If this link doesn't open a blank email, create one on your own and send to afio@afio.com with the words: REMOVE FROM WINs as the subject, and provide your full name and email address where you are currently receiving them.
b) IF YOU ARE NOT A MEMBER, and you received this message, someone forwarded this newsletter to you [contrary to AFIO policies]. Forward to afio@afio.com the entire WIN or message you received and we will remove the sender from our membership and distribution lists. The problem will be solved for both of us.
CONTENTS of this WIN [HTML version recipients - Click title to jump to story or section, Click Article Title to return to Contents. This feature does not work for Plaintext Edition or for some AOL recipients]. If you wish to change to HTML format, let us know at afio@afio.com. The HTML feature also does not work for those who access their e-mail using web mail...however NON-HTML recipients may view the latest edition each week in HTML at this link: https://www.afio.com/pages/currentwin.htm
---
WINs are protected by copyright laws and intellectual property laws, and may not be reproduced or re-sent without specific permission from the Producer. Opinions expressed in the WINs are solely those of the editor's or author's listed with each article. Notices in the WINs about non-AFIO events do not constitute endorsement or recommendation by AFIO. AFIO Members Support the AFIO Mission - sponsor new members! CHECK THE AFIO WEBSITE at www.afio.com for back issues of the WINs, information about AFIO, conference agenda and registrations materials, and membership applications and much more!
(c) 1998 thru 2022. NOTE NEW ADDRESS: AFIO, 7600 Leesburg Pike, Suite 470 East, Falls Church, VA 22043-2004. Voice: (703) 790-0320; Fax: (703) 991-1278; Email: afio@afio.com
---
About AFIO | Membership Renewal | Change of Address | Upcoming Events | Chapter Locations | Corporate/Institutional Memberships | Careers in Intelligence Booklet | Guide to the Study of Intelligence | Intelligencer Journal | Weekly Intelligence Notes | To Make A Donation | AFIO Store | Member-Only Section | Code of Ethics | Home Page
Click here to return to top.
---