---
Section I - INTELLIGENCE HIGHLIGHTS
FBI and DHS Warn U.S. Officials of Possible Russian Cyberattacks Linked to Invasion of Ukraine - Yahoo News, 14 Feb 2022
The Federal Bureau of Investigation and the Department of Homeland Security on Monday warned law enforcement, military and others charged with overseeing critical U.S. infrastructure to be prepared for potential Russian cyberattacks in conjunction with a possible invasion of Ukraine.
During a Monday afternoon conference call, the nation's top cybersecurity officials briefed state and local government agencies and cybersecurity personnel, warning them to look out for signs of Russian activity on their networks. The federal officials also urged those on the call to dramatically lower their threshold for reporting suspicious activity.
A Russian invasion of Ukraine could begin at any time, the officials said, and the military action is also likely to be accompanied by cyberattacks targeting both Ukrainian and U.S. networks. Officials underscored that the U.S. believes Russia's invasion of Ukraine is likely to begin with aerial bombings and missile attacks and in conjunction with cyber operations.
Two people who were on the call told Yahoo News that they were alarmed by how many people on the call appeared not to know the process for reporting suspicious cyberactivity.
"This is the most basic thing: How and to who do you report suspicious activity on your network?" one person said. "That people don't know what to do at this point is just a real failure."
Article and Video here

Dutch Intelligence Service Warns Public about Online Recruitment by Foreign Spies - IntelNews, 15 Feb 2022
Last week, the Dutch General Intelligence and Security Service (AIVD) launched an awareness campaign dubbed 'Check before connecting'. The purpose of the campaign is to inform the Dutch public about risks of foreign actors using fake accounts on social media, in efforts to acquire sensitive business information. According to the AIVD, such online campaigns frequently target and recruit employees of Dutch private sector companies. The awareness campaign is carried out via Twitter, Instagram and LinkedIn. It is aimed at raising awareness in society at-large. The AIVD will publish a number of fictitious practical examples over time, in order to educate the public.
Article here

Tearline.mil - Open Intelligence — Tracking the Relocation of Rohingya Refugees in Bangladesh: A Nighttime Lighting Approach - NGA with Rand, 13 Jan 2022
This report uses nighttime lighting data to track the relocation of Rohingya refugees from the Cox's Bazaar region of Bangladesh to Bhasan Char, a 'floating island' in the Bay of Bengal built by the Government of Bangladesh to house roughly 100,000 refugees. Constructed on reclaimed land in a monsoon, cyclone, and tsunami-prone region, Bhasan Char poses not only humanitarian challenges, but physical and human rights challenges as the Rohingya become isolated from the mainland.
MULTIPLE PARTS to examine: Part 1: Investigating the Growth of Detention Facilities in Xinjiang Using Nighttime Lighting; Part 2: Have Any of Xinjiang's Detention Facilities Closed?; Part 3: Explaining Variation in the Growth and Decline of Detention Facilities across Xinjiang; Empty Lots, Green Spaces, and a Parking Lot – What Happened to the Demolished Uyghur Cemeteries?; Part 3: More "Boarding" Facilities Geolocated in Southern Xinjiang; Part 2: Geolocating Growth of Suspect "Boarding" Facilities in Xinjiang China; Geolocating Explosive Growth in Preschools in Western China due to 're-education' Policies.
All parts and full report on NGA's tracking is here

At the Nexus of Technology and Security: Biometrics at the Border - Atlantic Council, GeoTech Cues, 15 Feb 2022
Under the traditional [travel] system, travelers boarding a plane departing the United States show their passports to airline personnel, who then look at them and electronically scan the documents before allowing the travelers onboard. TVS [Traveler Verification Service] automates that process by, instead, taking a digital photo of the traveler before boarding and using a high-performing facial-recognition algorithm to instantaneously compare it to a database of existing passport or visa photos of all travelers on that flight's manifest. ... Concerns Raised about the Use of Biometrics at the Border. ... 1. Fear of a Surveillance State...; 2. Data Protection...; 3. Accuracy and Bias...; Excerpt of Recommendations...
Read full report here

Navy Nuclear Engineer Pleads Guilty in Submarine Espionage Case - NYTimes, 14 Feb 2022
Jonathan Toebbe, who was arrested in October along with his wife, is set to face 12 years or more in prison under a plea deal with federal prosecutors.
A U.S. Navy nuclear engineer pleaded guilty on Monday to a charge that he tried to sell some of America's most closely guarded submarine secrets to a foreign country, in an agreement that is likely to send him to prison for 12 years or more.
The engineer, Jonathan Toebbe, was arrested in October with his wife, Diana Toebbe, and both had initially pleaded not guilty to one count of conspiracy to communicate restricted data and two counts of communication of restricted data.
Article here
Also see: DOJ OPA Report "Maryland Nuclear Engineer Pleads Guilty to Espionage-Related Offense"

Why the West's Diplomacy With Russia Keeps Failing - The Atlantic, 12 Feb 2022
American and European leaders' profound lack of imagination has brought the world to the brink of war.
Oh, how I envy Liz Truss her opportunity! Oh, how I regret her utter failure to make use of it! For those who have never heard of her, Truss is the lightweight British foreign secretary who went to Moscow this week to tell her Russian counterpart, Sergey Lavrov, that his country should not invade Ukraine. This trip was not a success. At a glacial press conference he likened their conversation to "the mute" speaking with "the deaf"; later, he leaked the fact that she had confused some Russian regions with Ukrainian regions, to add a little insult to the general injury.
Lavrov has done this many times before. He was vile to the European Union's foreign-policy chief, Josep Borrell, last year. He has been unpleasant at international conferences and rude to journalists. His behavior is not an accident. Lavrov, like Russian President Vladimir Putin, uses aggression and sarcasm as tools to demonstrate his scorn for his interlocutor, to frame negotiations as useless even before they begin, to create dread and apathy. The point is to put other diplomats on the defensive, or else to cause them to give up in disgust.
But the fact that Lavrov is disrespectful and disagreeable is old news. So is the fact that Putin lectures foreign leaders for hours and hours on his personal and political grievances. He did that the first time he met President Barack Obama, more than a decade ago; he did exactly the same thing last week to French President Emmanuel Macron. Truss should have known all of this. Instead of offering empty language about rules and values, she could have started the press conference like this...
Article here

---
Section II - IC PODCASTS, COMMENTARY, BLOG UPDATES
CIA North Korea Expert Sue Mi Terry on all those NK Missiles and More — interviews by Former Acting D/CIA Mike Morell
Intelligence Matters: A CBS News original national security podcast hosted by former CIA acting director and CBS News national security contributor Michael Morell. Morell is crisp, precise, cautious, fair, avoids political slant, and provides remarkable insights. Not to miss.


The most recent "Intelligence Matters" podcasts/interviews by or with Mike Morell:
Feb 9 | "The Future of the Kim Regime: North Korea Expert Sue Mi Terry"
Morell speaks with Sue Mi Terry, former senior CIA analyst and current Director of the Hyundai Motor-Korea Foundation Center for Korean History and Public Policy at the Wilson Center, about North Korea's record-breaking spate of missile tests in 2022 and its overall approach to the Biden administration. Terry and Morell discuss the stances struck by Russia and China to Pyongyang's newly aggressive behavior, as well as the prospects for changes in the Kim regime's behavior. Terry also identifies some burgeoning fissures in North Korean society and discusses growing concerns about leader Kim Jong Un's health.

Other recent "Intelligence Matters" podcasts to stream or download:
Feb 2 | "Stanford Professor and Author Amy Zegart"
Jan 26 | "CIA's Former Deputy Director for Science and Technology Dawn Meyerriecks"
Jan 19 | "State Department Counselor Derek Chollet on Top Foreign Policy Challenges"
Jan 12 | "Applying Cold War Lessons to Great Power Competition: Historian Hal Brands"
Jan 05 | "The Top Global Threats in 2022"
More about Intelligence Matters by Michael Morell here. Podcasts also available here.
---
Facebook rejects facts if narrative is wrong; No Face Recog at IRS = Fraud; USG Data on US Persons... - Stewart Baker, Others at Steptoe Cyberblog
Cyberblog by Steptoe & Johnson LLP — By Stewart Baker [Chairman, AFIO]
Episode 394: Cringe-Casting Since 2016 released 14 February 2022
The Cyberlaw Podcast has decided to take a leaf from the (alleged) Bitcoin Bandits' embrace of cringe rap. No more apologies. We're proud to have been cringe-casting for the last six years. Scott Shapiro, however, shows that there's a lot more meat to the bitcoin story than embarrassing social media posts. ... U.S. Senator Ron Wyden of Oregon ... complaining that the government has an intelligence program that collects some U.S. person data under a legal theory that would surprise most Americans. Based on the Privacy and Civil Liberties Oversight Board staff recommendations, Dave Aitel and David Kris conclude that this doesn't sound like much of a scandal.... ... Scott and I [Stewart Baker] dig into the IRS's travails in trying to implement facial recognition for taxpayer access to records. ...I predict that abandoning facial recognition technology is going to mean more fraud as well as more costly and lousier service for taxpayers. ...the only place Silicon Valley seems to be innovating – new ways to show conservatives that they should just die already. Airbnb has embraced the Southern Poverty Law Center, whose business model is labeling mainstream conservative groups as "hate" mongers. It told Michelle Malkin that her speech at a SPLC "hate" conference meant that she was forever barred from using Airbnb – and so was her husband. By my count that's guilt by association three times removed. Equally remarkable, Facebook is now telling Bjorn Lonborg that he cannot repeat true facts if he's using them to support the Wrong Narrative. We're not in content moderation land any more if truth is not a defense, and tech firms that supply real things for real-life can deny them to people whose views they don't like... ... continue reading
Some Prior Conversations:
Episode 393: The Ad-Based Internet: Is the Roof Caving In, or Just a Few Rafters?
Episode 392: Regulatory Swagger Comes to Washington
Episode 391: How Much of the Quantum Tech Boom Is Just Welfare for Physicists?
Episode 390: Have Facebook and Google Cornered the Market on Antitrust Troubles?
Episode 389: The FTC Jumps Into Llog4j Cleanup with One Foot
Episode 388: China Dive
---
"Largest Molotov cocktail party in the world" if Russia invades Ukraine — more from Inside the SCIF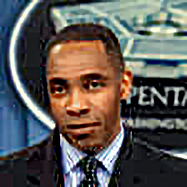 Inside the SCIF by JJ Green, WTOP - Issue #150, 10 February has details on... "Largest Molotov cocktail party in the world" if Russia invades Ukraine; Russia's true objective; The West prepares for every eventuality; Putin's superyacht departure shows tying up of loose ends; US JCS speaks with Belarusian counterpart; Teen arrested for making DC bomb threats; City of Secrets; Foreign Spies use Dating Apps to gather sensitive info; NCTC releases mobile CT alerts app for fed/mil partners; Is Paul Whelan part of Spy Swap chatter; Germany's Scholz warns Russia of the West's resolve; Update on blockage of Ambassador Bridge in Ontario.

Target USA Podcast 318 is on: Russia's military forces continues to grow on Ukraine's borders. So does suspicion it's an elaborate misdirection play
Kusti Salm, Permanent Secretary of Estonia's Ministry of Defense says," We are extremely worried about the situation." He says Ukraine is not the ultimate target Russia is after.
And "The Hunt" explores: ISIS is looking for a new leader
JJ Green speaks with Dr. Hans Jakob Schindler, senior director of the Counter Extremism Project, as they discuss that this is a vulnerable time for ISIS.
---
Moscow's Push for a Spy Swap; Meet SVR Chief Naryshkin - The Latest... from Jeff Stein's provocative "SpyTalk" series...
Special 50% Valentine discount on a 1-yr subscription to SpyTalk here

Feb 13: "In Shadow of War, Moscow Pushing for 'Spy' Swap" - by Olga Lautman
Kremlin media revives push for US release of arms dealer Viktor Bout, the infamous "merchant of death."
Feb 11: "Meet Russian Spy Boss Sergey Naryshkin" by Filip Kovacevic
The SVR chief pegs his rise to a chance meeting with Putin in the bowels of the KGB's Leningrad Office
Feb 7: "Two Different Worlds: The False Linkage of Ukraine and Taiwan" by Jonathan Broder
China has its own longterm timetable for its 'renegade province'
Feb 7: "Spy Wars Over Ukraine" podcast co-hosted by Jeff Stein with John Sipher, Brian Murphy, and co-host Jeanne Meserve
Tracking Russia's moves there and here is a big challenge for US intelligence
Feb 3: "Russian 'False Flag' Ukraine Plot Wouldn't Be Its First" by Jeff Stein
Putin's been there, done that before, to justify Chechnya war
Feb 1: "SpyTalk Gets the Figliuzzi Treatment" podcast - Jeff Stein is interviewed by Frank Figliuzzi
The top former FBI official gets me to tell spy stories and more
Jan 28: "China Presents Russia With an Escape Hatch on Sanctions" Jonathan Broder
Beijing could help make up for Russia's lost gas sales to Europe if Putin invades
Jan 28: "Disconcerting Developments" podcast with Jeff Stein with Jason Paladino and co-host Jeanne Meserve
FBI Evasions on Jan. 6 and Exploring the Creepy Metaverse
---
Putin's Ukraine Options Grow Cloudy; Countries Widely Vary on Handling of Omicron Policies - Latest Insights from Jack Devine of Arkin Group
The Arkin Group's Feb 11 "In Other News" letter to private clients by former CIA Deputy Director, Operations... Officer Jack Devine features...
China publicly endorses Putin, but political consequences of a Ukraine invasion could limit just how far Beijing will go in its support.
Political systems are impacting Omicron response policies, but the long-term effects remain to be seen.
United States removed the Revolutionary Armed Forces of Colombia "FARC" organization from its Foreign Terrorist Organizations (FTO) list, but FARC affiliates are still named.
Follow link here to read analyses and predictions given to their private clients on the topics from last week. There is sometimes a delay of seven days before the above topics will appear at this link.
---
Section III - BROUGHT TO OUR ATTENTION BY MEMBERS
Russian Hybrid Threats Report: Military Camps Close In on Border as Kremlin Accelerates False-Flag Narratives - NewAtlanticist, 15 Feb 2022
Russian camps move closer to Ukrainian border
Over the past few weeks, previous build-up sites at Yelnya and Voronezh have steadily emptied, with military equipment now coalescing in areas near Ukraine's northeastern border in the Russian oblasts of Bryansk, Kursk, and Belgorod in particular. New camps closer to the border appear to be forming, and camps at Valuyki and Postoyalye Dvory have swollen in size, the former just five kilometers from the border. In Belgorod Oblast, large amounts of helicopters have appeared, along with surveillance radars and S-300V air defense and anti-ballistic missile systems. In Kursk, new units arrived near the border and throughout the oblast, and a 64N6 acquisition radar for the S-300 air defense system was spotted moving through Kursk city. Activity continued in other areas of Russia bordering Ukraine, as well as in Crimea and Belarus.
More by Digital Forensic Research Lab here

Merck Wins $1.4 billion Insurance Lawsuit re NotPetya Attack - Schneier, 1/2022
The insurance company Ace American has to pay for the losses:
On 6th December 2021, the New Jersey Superior Court granted partial summary judgment (attached) in favour of Merck and International Indemnity, declaring that the War or Hostile Acts exclusion was inapplicable to the dispute.
Merck suffered US$1.4 billion in business interruption losses from the Notpetya cyber attack of 2017 which were claimed against "all risks" property re/insurance policies providing coverage for losses resulting from destruction or corruption of computer data and software.
The parties disputed whether the Notpetya malware which affected Merck's computers in 2017 was an instrument of the Russian government, so that the War or Hostile Acts exclusion would apply to the loss.
Article here
Also see: "Secret CIA Data Collection Program: Two US Senators claim that the CIA has been running an unregulated — and almost certainly illegal — mass surveillance program on Americans. The senator's statement. Some declassified information from the CIA. No real details yet."

Jake Sullivan Biden's National Security Advisor Was At The Heart of the Russiagate Lies. When Will He Be Indicted? - Sam Faddis in AND, 15 Feb 2022, former CIA Operations Officer
Recent filings by Special Counsel Durham have focused renewed attention on the Hillary Clinton campaign's efforts to spy on the Trump campaign in 2016 and to spy on Trump and his associates. Justifiably, the new information suggests the possibility of eventual criminal action against Hillary Clinton herself. It also brings into focus the role of Jake Sullivan, Biden's National Security Advisor, in the current administration.
It is increasingly clear that Sullivan was at the very heart of the efforts to discredit Trump and to pervert our justice system. AND Magazine took a long look at Sullivan's activities late last year and questioned how he could continue to serve in light of his past activities. That article is reprinted here in its entirety.
Will Jake Sullivan Be Indicted?
For most people, the whole RussiaGate issue has probably become so tangled and complex that it almost defies comprehension. That's largely because the mainstream press has deliberately done everything it can to obfuscate the issue and make it impenetrable.
Article here
Also see: "Durham Filing Detailing Spying on Trump White House Raises National Security Implications. A new filing from special counsel John Durham has raised major national security concerns over access to White House internet traffic." 15 Feb 2022

You're Paying the Coyotes … and They Work at the United Nations - 8 Feb 2022, WashTimes
GOP must help defund international agencies undermining national security
The United Nations, to which American taxpayers are the largest donor, is aiding and abetting migrants illegally crossing the U.S. southern border.
The Office of the United Nations High Commissioner for Refugees, along with the International Organization for Migrants, is providing hard cash, food, shelter, pharmaceuticals, transportation, legal services and asylum coaching for migrants making their journey into the U.S., according to a speech to House lawmakers this month from Todd Bensman, senior national security fellow at the Center for Immigration Studies.
American taxpayers ponied up $1.7 billion — or 40% of UNHCR's revenues in 2019, the last year for which expenditures are fully known, and gave $600 million to the IOM, representing almost 30% of that agency's budget in 2019, according to an analysis by the Council on Foreign Relations.
Article here

CAREER ADVICE COLUMNS:
"When Marrying Up Is a Bad Look for Your Security Clearance" by Lindy Kyzer / 14 Feb 2022
We'd all like to think we marry up. But if you hold a security clearance you may want to reconsider the role of position and authority when you find your next love match. And if you're dreaming of the days when travel will once again be easier and you'll be able to move more freely across the globe, you'll want to make sure your travels don't include marriage tourism – a real issue, and one that has ensnared at least a few security clearance holders and applicants.
Advice column continues here

Some Steamy Stories that Could Cancel Your Clearance - by Katie Keller / 12 Feb 2022
Will a Foreign Lover's Criminal Record Hurt a Security Clearance?
Love, sweet love. It puts a swing in our step, a sparkle in our eye, and warmth in our heart. But love giveth and love taketh away – and that's certainly true for clearance holders. If you're a cleared professional, your private life isn't private to Uncle Sam; who you date or marry matters.
...
'Accidental' Prostitution Through Dating App Exposed During Polygraph
Sexual behavior alone is rarely used for a revocation. Usually, it is accompanied by criminal behavior when it is listed in a Statement of Reasons (SOR). Mitigating sexual/criminal behaviors can be done, but time was not on this applicant's side.
...
When to Tell an FSO about Facetiming a New Foreign Girlfriend
Trying to get into the dating game? Maybe a prospect you've been FaceTiming with is from a foreign country…when is the best time to involve your Facility Security Officer (FSO) or disclose the relationship to abide by security clearance requirements?
Opinions on the above are here

CAREER ADVICE: Learning Languages
How U.S. Military Linguists Learn Languages Fast - DLI and other schools and methods
United States Military Linguists are known for being among the fastest language learners in the world. But speed is certainly not the only goal. From gathering critical intelligence to supporting troops on the frontlines, a lot rests on the language skills of linguists in the U.S. Armed Forces.
So how do linguists in the U.S. Air Force, Army, Coast Guard, Marine Corps, and Navy learn the language skills they need to do their jobs? That is precisely what I wanted to find out, so I reached out to two graduates of the Defense Language Institute (DLI) in Monterey, California: Elle and Jack.
This video details the incredibly intense programmes these service members complete, including interesting techniques like "iso-immersion" and "scream & scribble". While only a select few can attend DLI, there are some powerful principles in this video that ALL language learners can apply.
Video here
Also see: "DLAB Practice and Skills Test Study Guide : 300 DLAB Practice Questions with Explanations" the test which determines your aptitude for learning languages and is used by DLI for admission and placement.
[Free under a "KindleUnlimited" membership]

Sixteen National Intelligence University Shorts have been cleared for public release and are now available - NIU Shorts
Research Shorts and Notes are briefer publications. Research Shorts are a cross between conventional intelligence products and the shorter academic papers published by universities and think tanks. Research Notes fuse current events with a research insight. Though most of our Research Shorts and Research Notes appear within government channels, those below have cleared for public release. In this release are these titles:
Rethinking Time: Adopting a Mindset for Interpreting Threats and Imagining Opportunities; Genetics and Biodiversity: Tools To Improve Geolocation and Source Attribution; From a Whisper to a Shout: The IC Should Use Its Outside Voice; Islamic State Resurgence in the Era of COVID-19; Taiwan: Coronavirus as a Catalyst for Self-Determination; Complexity, COVID, and the Failure of Strategic Incrementalism; Potential Lessons From Japan's Coronavirus Puzzle; An Invisible Insider Threat: The Risks of Implanted Medical Devices in Secure Spaces; Anticipatory Intelligence and Adaptive Influence: A New Paradigm for Foreign Policy Development; Assessing Impact: A Measure of Effectiveness Model for Counterterrorism; Understanding Asylum-Seeking Migrant Flows: The U.S.-Latin America Case Study; Are Intelligence Studies Degrees the Best Preparation for IC Employment; The Rise of Dark Power: An Unseen Threat to International Order; The Metaphor Is the Message: Reconsidering Word Use for Today's Security Environment; and Are the Analytic Tradecraft Standards Hurting as Much as Helping?
These Research Shorts are available here

NEW: AFIO WIMAD Articles from Summer-Fall 2021 Intelligencer now available individually online here
The articles now available online as part of Peter Oleson's "When Intelligence Made a Difference" series are:
• When Intelligence Made a Difference - Part VI Intro by Peter C. Oleson
• Doctor Jameson's Raid by Alex Vermeulen
• First Battle of Bull Run: A First in Many Ways by Greg Elder
• The Karakol Organization and the Turkish War of Independence, 1919-1922 by Evren Altinkas PhD
• Preparation for Operation Torch by Robert Girod JD PhD
• Denial and Deception in the Indian Nuclear Test by Robert M. Clark JD PhD
Explore these articles here

---
Section IV - Books, Research Requests, Jobs, Obituaries
Books — Newly Released, Overlooked, Forthcoming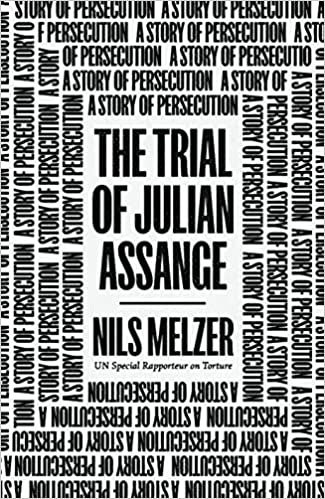 The Trial of Julian Assange: A Story of Persecution
by Nils Melzer
(Verso Press, Feb 2022)
In July 2010, Wikileaks published Cablegate, one of the biggest leaks in the history of the US military, including evidence for war crimes and torture. In the aftermath Julian Assange, the founder and spokesman of Wikileaks, found himself at the center of a media storm, accused of hacking and later sexual assault. He spent the next seven years in asylum in the Ecuadorian embassy in London, fearful that he would be extradited to Sweden to face the accusations of assault and then sent to US. In 2019, Assange was handed over to the British police and, on the same day, the U.S. demanded his extradition. They threatened him with up to 175 years in prison for alleged espionage and computer fraud. At this point, Nils Melzer, UN Special Rapporteur on Torture, started his investigation into how the US and UK governments were working together to ensure a conviction. His findings are revealing that Assange has faced grave and systematic due process violations, judicial bias, collusion and manipulated evidence. He has been the victim of constant surveillance, defamation, and threats. Melzer's investigation puts the UK state into the dock, showing how, through secrecy, impunity and, public indifference, unchecked power reveals a deeply undemocratic system. The Assange case sets a dangerous precedent: once telling the truth becomes a crime, censorship and tyranny will inevitably follow.
Book may be ordered here
---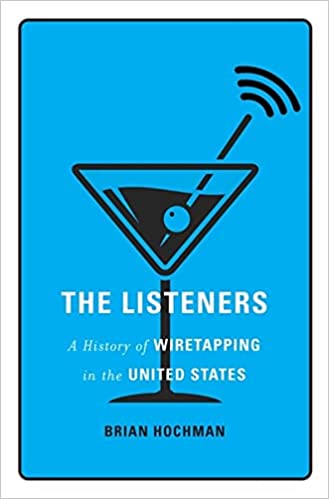 The Listeners: A History of Wiretapping in the United States
by Brian Hochman
(Harvard Univ Press, Mar 2021)
They've been listening for longer than you think. A new history reveals how―and why. Wiretapping is nearly as old as electronic communications. Telegraph operators intercepted enemy messages during the Civil War. Law enforcement agencies were listening to private telephone calls as early as 1895. Communications firms have assisted government eavesdropping programs since the early twentieth century―and they have spied on their own customers too. Such breaches of privacy once provoked outrage, but today most Americans have resigned themselves to constant electronic monitoring. How did we get from there to here? Hochman shows how the wiretap evolved from a specialized intelligence-gathering tool to a mundane fact of life. He explores the origins of wiretapping in military campaigns and criminal confidence games and tracks the use of telephone taps in the US government's wars on alcohol, communism, terrorism, and crime. While high-profile eavesdropping scandals fueled public debates about national security, crime control, and the rights and liberties of individuals, wiretapping became a routine surveillance tactic for private businesses and police agencies alike. From wayward lovers to foreign spies, from private detectives to public officials, and from the silver screen to the Supreme Court, The Listeners traces the long and surprising history of wiretapping and electronic eavesdropping in the United States. Along the way, Brian Hochman considers how earlier generations of Americans confronted threats to privacy that now seem more urgent than ever..
Book may be ordered here.
---
Financial Cold War: A View of Sino-US Relations from the Financial Markets
by James A. Fok
(Wiley, Dec 2021)
China and the United States may be on a collision course provoked by the forces of international finance, according to this study. Since the 2008 Global Financial Crisis, tensions between China and the US have risen sharply. The rhetoric on both sides has escalated since the launch of Donald Trump's Trade War and, even with Joe Biden's election, it does not appear that there will be any substantial change in American policy towards China. Some have claimed that the two countries are now in a new "Cold War," or worse, that they are headed towards inevitable military conflict. Imbalances in the structure of global financial markets have led to the current geopolitical tensions between the two countries. The book highlights how the structure of world financial markets is fanning the flames of global tensions. It presents geopolitical developments between China and the West from the 18th century to the present day, and also looks at the role of technology, innovation, regulation, taxation and politics in markets, and how markets, in turn, have impacted policy. Fok highlights the: growing risks of global dependence on the US dollar and worldwide fiscal competition challenges posed by China's gradual financial market opening role that Hong Kong has played in the development of capital flows between China and the rest of the world causes of recent political unrest there and the risk that recent developments pose to global prosperity. In the concluding chapters, the author proposes structural reforms to enable a peaceful rebalancing of the system and offers some insights to assist policymakers in both the East and the West in the extremely difficult task of smoothing the course of China's integration into the international financial system during a tricky period of geopolitical adjustment.
Book may be ordered here.
Novelist Seeking Your Experiences Serving 1950s Berlin and London
I am currently writing a spy novel that takes place in 1952 in Berlin, Germany and London, England. For research purposes, I am looking to interview intelligence officers who worked in either of these locations during the 1950s.
Replies to Ellen Butler, International Bestselling Author, ellen@ellenbutler.net, or visit https://www.ellenbutler.net
Call for Papers: "Imagining a New U.S. National Security Act for the 21st century" - Harvard's Kennedy School, Belfer Center, 16 Dec 2021 - Cash Prizes from $5,000 to $1,000
Imagine if you woke up tomorrow to news of: A massive cyber-attack that irreparably damaged financial markets and shut down critical infrastructure, or A significant conventional defeat due to strategic surprise like happened at Pearl Harbor, or The release of a manufactured pathogen that marks the beginning of a new global pandemic. Each of the scenarios above, and others, could be caused in part by a catastrophic intelligence failure. Drawing on the lessons of World War II and in the context of the impending Cold War, the United States Congress passed the National Security Act of 1947 to address institutional challenges and to set favorable conditions for U.S. intelligence and national security. Now, nearly a quarter of the way through the 21st century, the National Security Act of 1947 remains the bedrock of the U.S. national security enterprise, but in a world in which the threats and challenges have dramatically changed. We pose an overarching question: If you were starting from scratch, what might a National Security Act for the next 75 years contain to address current shortcomings and to improve intelligence capabilities, structures, and organizations to meet requirements in the years ahead? The Intelligence and Applied History Projects at Harvard's Belfer Center invite submissions for an essay contest on imagining a new U.S. National Security Act for the 21st century. Essays should consider the rise of China, technological advances, globalization, changes in U.S. relative power, redefinition of national security to include economic and cyber issues, espionage at scale, compression of decision time, and climate change—among other trends you deem important—and how these factors might drive a paradigm shift for U.S. intelligence and national security in general. As you examine this question and possible approaches to a reformed national intelligence enterprise, we invite you to provide a framework for new legislation along with ideas for what the United States should prioritize. The best papers should address the national interests at stake and the most pressing challenges your construct is designed to address. What institutions, mechanisms, legal requirements, or other factors would you choose to create, merge, alter, or abolish and why? What efficiencies, benefits, and synergies are part of the big picture objective? Finally, what are the foreseeable impediments to your proposed changes and what is driving them?
This call for papers is open to members of the public. Papers will be evaluated by a panel of current and former US intelligence practitioners and knowledgeable academics. The top three papers will receive cash prizes of $5,000, $2,500, and $1,000. The top three authors will also be invited to participate in a panel discussion convened at Harvard (virtually or in person) in the Spring of 2022, in which they brief senior US intelligence officials on their papers, to commemorate the 75th anniversary of the National Security Act of 1947. With permission, the winning paper will be published in whole or in part in a Belfer Center product. Papers should be no more than 2500 words Times New Roman 12pt font in Word or PDF format, and must be received no later than March 18. Please email papers to: pbriscoe@hks.harvard.edu and maria_robson@hks.harvard.edu and include your name, contact email, and phone number.
More details here
Full-Time Assistant Professor of Criminal Justice (Intelligence Studies) - University of North Georgia, Dahlonega, GA
Job Summary: Type: Full-Time; Posted: 02/02/2022; Category: Criminal Justice; Job ID: 238891
The Department of Criminal Justice at The University of North Georgia invites applications for a full-time, tenure-track appointment at the rank of Assistant Professor of Criminal Justice at the Dahlonega campus. This position will focus primarily on Intelligence Studies. Special attention will be given to applicants who have four or more years of practitioner experience and the ability to manage applied analytic projects. The workload may require travel across campuses, teaching at off-campus teaching sites, and online teaching.
Responsibilities: Teach four undergraduate courses per semester to include Introduction to Criminal Justice; Maintain an active research agenda in an effort to produce scholarly publications; Assist in the advising of students enrolled in Bachelor of Science Degree Criminal Justice with an Intelligence Studies Concentration; Serve on University, College, and Departmental Committees; Teaching schedule may include assignments on other campuses, evening or on-line classes.
Required Qualifications: Ph.D. in Criminal Justice is required. Intelligence Studies, Homeland Security or a closely related field is preferred; Experience teaching Intelligence Studies at the university or college level; Successful candidates should be able to teach one or more of the following courses: Introduction to Intelligence, Fundamentals of Intelligence Analysis, or Methods of Intelligence; Ability to work collaboratively with all campus constituencies.
To explore this job or to apply, do so here
Tenure-Track Assistant Professor in Intelligence, Embry-Riddle Aeronautical University, Daytona Beach, FL
Job Description: The Department of Security Studies and International Affairs (SSIA) at Embry-Riddle Aeronautical University, Daytona Beach, FL., invites candidates to apply for a tenure-track Assistant Professor position in Intelligence (GEOINT). The successful candidate should have experience in one or more of the domains related to intelligence and security with skillsets in technologies such as Geospatial Intelligence, Remote Sensing using Unmanned Aircraft Systems (UAS), satellite imagery, as well as spatial analyses using Geographic Information Systems (GIS).
The successful candidate will contribute to SSIA's interdisciplinary Homeland Security and Intelligence program. In addition, the candidate will support the department and college to help integrate technology into the existing Homeland Security & Intelligence and Global Conflict Studies undergraduate degree programs as well as other programs external to the department. Primary tasks include undergraduate teaching and research, student advising, and relationship building with external organizations and agencies. The position requires teaching flexibility to cover a variety of courses in geospatial intelligence, geographic information systems, and their applications across a broad range of intelligence and security issues. Additional duties include scholarship, professional development, committee participation, and other activities to support the Department. This is a nine-month position with the possibility of summer teaching assignments. Position available August 2022.
Qualifications: An earned doctorate in intelligence-related discipline such as Geospatial Intelligence, Security Studies, Political Science, Remote Sensing, or related field is preferred. Special attention will be given to candidates with Intelligence Community experience and demonstrated success in securing and managing applied analytic projects. Knowledge of technical as well as policy and procedural aspects of geospatial intelligence and its applications is a plus. An exceptional candidate who is ABD (with an expected completion date within six months of the hire date) will be considered.
More info or to apply
Also being sought at Embry-Riddle [ERAU] in Daytona Beach, FL
Tenure-Track Assistant Professor in Cybersecurity
Job Description: The Department of Security Studies and International Affairs (SSIA) at Embry-Riddle Aeronautical University, Daytona Beach, FL., invites candidates to apply for a tenure-track Assistant Professor position in cybersecurity. We are seeking applicants whose research focuses on various aspects of the intersection between cyber technologies and human security. The successful candidate should have experience in one or more of the domains related to computer and network technologies, cybersecurity tools and incident response, digital forensics, cybercrime, social impacts of cyberspace, and cyber law and policy. Applicants with research interests/specializations in cybersecurity for GIS/geospatial analysis, unmanned aircraft systems, remote sensing, spatial analysis, and/or avionics are considered a plus.
The successful candidate will contribute to SSIA's interdisciplinary Homeland Security program. In addition, the person will support the department and college to help the department to integrate technology into the existing Homeland Security & Intelligence and Global Conflict Studies undergraduate degree programs as well as other programs external to the department. Primary tasks include undergraduate teaching and research, student advising, and relationship building with external organizations and agencies. The position requires teaching flexibility to cover a variety of courses in cybersecurity, digital forensics, and cybercrime. Additional duties include scholarship, professional development, committee participation, and other activities designed to support the Security Studies & International Affairs Department. This is a nine-month position with the possibility of summer teaching assignments. Position available as early as January 2022.
Qualifications: An earned doctorate in a cybersecurity-related discipline such as Computer Science, Information Technology, or Cybersecurity Engineering or related field; record of academic publishing; and grant proposal development. Must have knowledge of technical as well as policy and procedural aspects of cybersecurity. An exceptional candidate who is ABD (with an expected completion date within six months of the hire date) will be considered.
More info or to apply
Adjunct Faculty, Security Studies and International Affairs
Seeking to create a pool of local adjunct (part-time) faculty talent to join the Security Studies and International Affairs Department in the College of Arts & Sciences.
The Security Studies and International Affairs Department is the home to two degree programs: Bachelor of Science in Homeland Security; and Bachelor of Science in Global Conflict Studies.
Qualifications: Applicants must possess a master's degree or higher with 18 graduate hours in the discipline they intend to teach.
More info or to apply
---
Glenn Bell, NSA Office of Security
Glenn M. Bell Jr, 76, former NSA Office of Security, died 17 January 2022.
Glenn was born in Newburyport, MA. He graduated from Newburyport High School in 1963 and after working a few jobs locally he joined the U.S. Air Force in 1965. He served for 12 years attaining the rank of Staff Sargent. While in the Air Force under Operation Bootstrap he went to Mount St. Mary's College in Emmitsburg, MD where he graduated scl with a B.A. in sociology.
Upon completing his Air Force service, he began a 36-year career with the National Security Agency where he held several positions in the Office of Security in Technical Security, Applicant Processing and Contractor Processing. He also held the position of Investigator in the Office of the Inspector General. While working for NSA he also held positions at the Capital Centre Sports Arena as an Event Supervisor and Box Office Supervisor. He retired from NSA and from the Capital Centre in 2000.
After retiring he became a partner in Adventure Yachts where he sold power and sailboats. Glenn loved to go boating, to cook on the grill, and entertain at his home on Deep Creek in Arnold, MD. He also loved his dog Chico.
He is survived by his daughters, a sister, a brother, and other family.
A celebration of life will be held later this summer in his hometown of Newburyport, MA.

Peter Earnest, former SIS CIA Operations Officer; President/Chairman AFIO; Executive Director Spy Museum
Edwin Peter Earnest, 88, CIA /SIS (ret) who served as a career CIA operations officer for 36 years, Director of Office of Public Affairs, and retired as an SIS (Senior Intelligence Service) in 1994, died 13 February 2022 in Fairfax, VA of complications of congestive heart failure. He was a longtime resident of McLean, VA.
Born in Edinburgh, Scotland to an American foreign service officer and his British wife, Peter grew up in the Washington area attending local schools and graduating from the Georgetown Preparatory School in Bethesda, MD. He received a bachelor's degree from Georgetown University in 1955, at which time he was commissioned a reserve officer in the U.S. Marine Corps. He then served a tour of active duty with the First Marine Air Wing, Fleet Marine Force, in Japan.
In 1957, Earnest began his career with the Central Intelligence Agency as a field case officer engaged in clandestine operations involving the recruitment and handling of CIA agents, chiefly in Europe and the Middle East, including service as the Chief of CIA's Soviet Operations Branch. He ran a wide range of intelligence collection and covert action operations including counterintelligence and double agent operations working with the FBI and military intelligence. He then was assigned to the Office of the Director of Central Intelligence, where he served as an Inspector with the Inspector General. He subsequently served as CIA's Chief of Senate Relations (1979-81), advising senior management on legislative strategy and coordinating individual and committee relationships with the U.S. Senate. Earnest also held various other senior CIA positions including Director of Media Relations and was the CIA spokesman from 1989 to 1994. A member of the Senior Intelligence Service, he received the CIA's Medal of Merit and Career Intelligence Medal for superior performance throughout his career.
A gifted public speaker and raconteur, he frequently appeared on television – CNN, the Colbert Report, and numerous other programs and stations – and was often interviewed in the 1980s to 2000s for insights on intelligence-related events. He was the author and co-author of several books about intelligence, spying, espionage, covert operations, and tradecraft – many with a focus on attracting young people to consider the many diverse career fields in the Intelligence Community. Those works include "The Dictionary of Espionage: Spyspeak into English" with Joe Goulden; "Harry Potter and the Art of Spying" with Lynn Boughey; "The Real Spy's Guide to Becoming a Spy" with Suzanne Harper; and "Business Confidential: Lessons for Corporate Success from Inside the CIA" with Maryann Karinch.
He served as President of AFIO from 1998 thru 1999; as Vice Chairman 2001 thru 2003; and Chairman from 2004 thru 2007, and became Chairman Emeritus. He was a Life Member of AFIO.
In 1998 Peter was part of the committee Museum founder Milton Maltz assembled to orchestrate a Spy Museum in Washington, DC. In 2002, Peter became the Founding Executive Director of the International Spy Museum in downtown Washington, DC when it officially opened and thru 2011 when he became Emeritus. He then officially retired from the Museum in 2017. For many, he was the public face of the Museum through extensive advertising and public relations campaigns.
Earnest's first marriage to Janet Chesney, a CIA field officer, ended in divorce, and in 1988 he married Karen Rice, a fellow CIA veteran. He is survived by Karen, and by four daughters from his first marriage, and by other family.

Rufus Phillips III, Executive, CIA Officer, Author
Rufus Phillips III, 92, a business executive, former CIA officer, and counterinsurgency expert who in 1963 warned President John F. Kennedy that the United States was unlikely to win a protracted conflict against the communists in Vietnam, died of pneumonia 29 December 2021 in Arlington, VA.
Mr. Phillips was born in Middletown, OH, and grew up in Charlotte County, VA. He spent two extended periods in Vietnam, as a CIA officer in the early 1950s and as U.S. director of the civilian counterinsurgency program against the Viet Cong in the early 1960s.
In 2008, Mr. Phillips published his memoir of the Southeast Asian conflict, "Why Vietnam Matters: An Eyewitness Account of Lessons Not Learned."
In it, he recalled a 1963 meeting with Kennedy in which he - in a briefing session expressed strong doubts about the possibility of a U.S. victory. He was "one of the few officials in a position to know how badly the war was going," journalist George Packer wrote in the New Yorker after the book appeared. Kennedy was assassinated soon after, and U.S. involvement in the Vietnam deepened.
Mr. Phillips left government service and, from 1965 to 1987, was chief executive of Airways Engineering, a family business that does planning and development for international airports.
He was a longtime resident of Fairfax County, VA, where he had served on the county Board of Supervisors. In 1974, he lost the Democratic primary for a seat in the House of Representatives.
After the publication of his Vietnam memoir, he became an adviser to U.S. officials directing the war in Afghanistan, and he spoke at colleges and symposia around the country.

Jerry Sussman, NRO and CIA Operations Officer
Jerald Bruce Sussman, 61, died 3 February 2022 in Centreville, VA.
Jerry dedicated 30 years of his life to the Central Intelligence Agency. He spent his first 15 years working for the National Reconnaissance Office (NRO), wherein he designed, managed, and launched surveillance satellites. He stood up when the towers fell on September 11, dedicating his final 15 years of work inside the Directorate of Operations' Information Operations Center. In addition to the numerous Exceptional Performance Awards he earned, he was awarded CIA's highest honor for technology experts -- the McCone Award and the Dreiling Award, which is given for engineering innovation. He retired in 2014 and was a founder of Langley Cyber.
He is survived by his wife of 36 years, Julie Sussman, by a daughter and son, also by his mother, a sister, a brother, and other family.


---
AFIO EDUCATIONAL EVENTS IN COMING TWO MONTHS....
Virtual =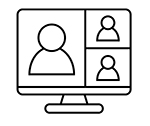 ; In-Person =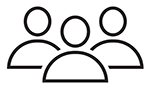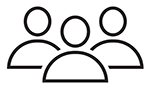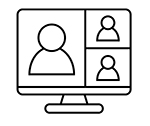 Thursday, 24 February 2022, 11:30am - 2pm - Tampa, FL and Zoom Webinar - The Florida Suncoast AFIO Chapter hears from Dr. Oakley on "The DoD/CIA Postwar Relationship"
The Florida Suncoast AFIO Chapter meets in-person to hear speaker: Dr. David P. Oakley, a national security practitioner-scholar with over twenty-two years in the U.S. Army and Intelligence Community, will be speaking on the relationship between the CIA and DoD, which developed from actions taken in the late eighties and early nineties that set the foundation for their current relationship. A virtual, Zoom webinar option will also be available.
We also will be presenting an honorable mention award in the Chapter Scholarship Program. Please support this important Chapter initiative by attending—a good turnout makes a difference!
Timing: The in-person and simultaneous Zoom program is scheduled to start at noon.
Location: The offices of Bleakley, Bavol, Denman & Grace, 15316 N Florida Ave, Tampa, FL 33613. The offices are off I-275 just north of the Bearss Avenue exit.
To Participate: We require a COVID acknowledgement and a food order form to complete an in-person reservation. Luncheon fee is $15 cash or check made out to "Florida Suncoast AFIO Chapter," payable at the door.
We are also providing online access to the meeting free of charge via Zoom with prior registration and acceptance here.
Deadline: The deadline for in-person or online attendance is Thursday, 17 February.
Questions: Please contact the Chapter Secretary at michaels@suncoastafio.org to obtain copies of the required forms for in-person attendance or with any questions.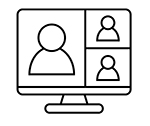 Thursday, 24 February 2022, 12:30 - 1:30 pm PST - GoToMeeting - AFIO-Los Angeles Chapter holds Elections and General Business Meeting
We will be scheduling our Annual Chapter General Business Meeting. Due to the concerns with the current health challenges, the meeting will be held virtually using GoToMeeting platform. Membership participation is extremely important during this annual meeting, which includes elections. So we look forward to your attendance and participation.
Agenda: 1. Election of Officers; 2. Treasurer's Report; 3. 2022 Objectives; 4. Open Discussion-Members Input.
RSVP President Vincent Autiero at afio_la@yahoo.com for GoToMeeting access link to attend this meeting.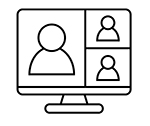 Thursday, 3 March 2022, 7 pm CST - Zoom Webinar - John Lenczowski PhD, former NSC Staffer/Expert discussing "Chinese Influence Operations in the U.S. at this AFIO San Antonio Chapter Virtual Event
The AFIO Now program interview will be conducted by James Hughes, AFIO President, a former CIA Operations Officer.
Dr. John Lenczowski discusses the psychological disarmament of the decision-making elites in the U.S. and in the rest of the West which has led to the greatest theft of intellectual property the U.S. has ever experienced. The Chinese use the media, academic institutions, think tanks, business community, politicians, Hollywood as a tool for their massive propaganda operations, Dr. Lenczowski explains. The interview runs 44 minutes. A must see AFIO Now. John Lenczowski currently serves on the AFIO National Board.
The 30 minute online social time has been dropped and this meeting begins promptly at 7 p.m. for civilians and 1900 hrs for former military. Virtual links will be forwarded closer to the date of the program.
Questions or to participate, contact John Franklin, President, AFIO San Antonio Chapter, at satxafio@gmail.com or 210 863-0430.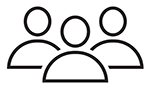 Wednesday, 9 March 2022, 11:30am - San Francisco, CA - The AFIO Andre LeGallo Chapter hosts Thomas Fingar discussing "Lessons from Intelligence Reform."
Dr. Thomas Fingar will discuss his book "From Mandate to Blueprint: Lessons from Intelligence Reform," addressing how he defined and prioritized challenges, why he created a new organization inside another new organization and how he maintained best in the world intelligence support to U.S. officials while implementing needed reforms.
Location: Basque Cultural Center, 599 Railroad Ave, South San Francisco, CA 94080. Google maps link to location.
Timing: 11:30am no host cocktail; meeting and luncheon at noon.
To attend: Eventbrite registration is here. Reservation and pre-payment is required before 1 March 2022. The venue cannot accommodate walk-ins.
Questions?: Please contact Mariko Kawaguchi, Board Secretary at afiosf@aol.com or Mariko Kawaguchi, c/o AFIO, PO Box 117578, Burlingame, CA 94011.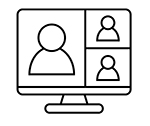 Thursday, 7 April 2022, 7 pm CST - Zoom Webinar - Major General Gary W. O'Shaughnessy will speak about careers in intelligence at this AFIO San Antonio Chapter Virtual Event
MG Gary O'Shaughnessy began his military service in 1960, when he was commissioned through the ROTC program. In 1962 he became a Communications Intelligence Officer and served several tours in Asia. He progressed in the military with assignment in the Security Service, Electronic Security Command, National Security Agency, and US Europe Command as the Director of Intelligence. General O'Shaughnessy currently serves on the AFIO National Board.
The 30 minute online social time has been dropped and this meeting begins promptly at 7 p.m. for civilians and 1900 hrs for former military. Virtual links will be forwarded closer to the date of the program.
Questions or to participate, contact John Franklin, President, AFIO San Antonio Chapter, at satxafio@gmail.comor 210 863-0430.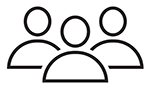 Friday, 8 April 2022 - McLean, VA - Registration has opened for this First of 2022 In-Person AFIO National Luncheon featuring David Ignatius and Toby Harnden
AFIO's first in-person event of 2022. We hope you will attend.
Speakers will be: David Ignatius, Associate Editor, Columnist, The Washington Post, and author, will be morning speaker; Toby Harnden, author of "The First Casualty: The Untold Story of the CIA Mission To Avenge 9/11" will speak following lunch.
Event will be held at DoubleTree-Hilton, 1960 Chain Bridge Rd, McLean, VA. Questions to annettej@afio.com
Registration has opened here.
---
Other Upcoming Events from Advertisers, Corporate Sponsors, and Others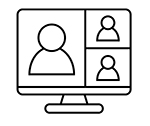 Thursday, 17 February 2022, noon - Washington, DC - Virtual Spy Chat with Chris Costa and Special Guest Debra Evans Smith - Virtual International Spy Museum Program
Sign up for this Zoom Webinar discussion of the latest intelligence, national security, and terrorism issues in the news. Spy Museum Executive Director Chris Costa, a former intelligence officer of 34 years, will be joined by Debra Evans Smith, former Deputy Assistant Director of the Counterintelligence Division at FBI Headquarters. During her FBI career of more than 30 years, she supervised numerous espionage investigations and recruitment operations, most notably, the investigation of former FBI Agent Robert P. Hanssen. After retirement, Smith returned to the FBI and completed her career as a Diversity and Inclusion Senior Level Program Manager from 2016 to 2019. Visit www.spymuseum.org.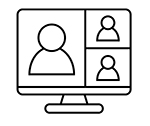 Thursday, 17 February 2022, 7- 8:30pm EST - Zoom Webinar - Spies, Lies, and Algorithms - A Presentation by Amy Zegart at the Hayden Center
"Today we face a critical juncture for American spy agencies, as big as 9/11--only most people don't know it," says Amy B. Zegart, a leading expert on intelligence and professor at Stanford University.
Professor Zegart captures the past and future of American intelligence in her compelling new book "Spies, Lies, and Algorithms," one General Michael V. Hayden, former CIA and NSA Director, says is already becoming compulsory reading for any student or practitioner of intelligence.
General Hayden welcomes Professor Zegart to the Hayden Center for a chat on her book with our senior fellow David Priess, a former CIA analyst and author himself of "The President's Book of Secrets," an examination of the history of the President's daily intelligence briefing. All who register will receive a 30% discount on the purchase of Prof Zegart's book.. See your registration confirmation email for details.
There will be time set aside for audience questions. This Hayden Center presentation is being recorded for use on our website and social media.
REGISTER here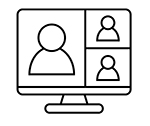 Thursday, 17 February 2022, 1800/6:00 PM EST; 1700/5:00 PM CST; 1500/3:30 PM PST; 1300 /1:00 PM HST - GoToMeeting - NIP Virtual Speaker Event on UWDC
Naval Intelligence Professionals will be holding their Virtual Speaker Event using the GoToMeeting platform.
TOPIC: Undersea Warfighting Development Center (UWDC). Our guest will address: UWDC history / evolution; UWDC organization; UWDC mission, roles, functions and priorities; UWDC lines of effort; o Training, o Doctrine; The relationship between the submarine community and Navy Intel.; Other UWDC efforts: Arctic Sub Lab and Aggressor Squadron (AGGRON)
GUEST Speaker: Mr. Graham Jackson, CAPT, USN (Ret.), Intelligence Training and Integration Officer, Undersea Warfighting Development Center. Full biography below.
FORMAT: Video Conference – GoToMeeting. Please join the meeting from your computer, tablet or smartphone, beginning at 1750/5:50 PM EST:
https://global.gotomeeting.com/join/482386165 You can also dial in using your phone. United States: +1 (669) 224-3412 Access Code: 482-386-165
New to GoToMeeting? Get the app now and be ready when your first meeting starts: https://global.gotomeeting.com/install/482386165
As always, please mute your device/phone. Thanks.
AGENDA: • (5 min) Ms. B. Lynn Wright, DDNI (Ret.), NIP Chairman, welcoming remarks and NIP Update, • (~25 min) Guest Speaker Remarks
(~30 min) Q & A moderated by CAPT (Ret.) Bob Allen. - Please enter your questions in the GoToMeeting chat window or email your questions in advance/during the video conference to: bob_allen36@hotmail.com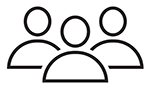 Thursday, 10 thru 17 February 2022, noon - Washington, DC - Membership Appreciation Days - International Spy Museum Program
The Museum is hosting special Membership Appreciation Days where Spy Museum members can enjoy an additional guest pass on the Museum. This one-time-use guest pass is valid for 1 adult or youth ticket and can only be redeemed between 10 February and 17 February. Visit the Spy Museum ticketing desk at the beginning of your visit to take advantage of this special offer. Members who visit the Museum during this time will also receive an exclusive membership gift (while supplies last) and they can try their hand at our Member Scavenger Hunt: Valentine's Day Edition, for both kids and adults. Visit www.spymuseum.org.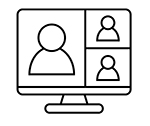 Sunday, 27 February 2021, 2-3:30 PM EST - Zoom Webinar - The Glomar Explorer in Court: The CIA in a Court Case on Project Azorian - by The Cold War Museum
In 1975, a well-known marine engineer and scientist, Willard Bascom, and his company, Ocean Science and Engineering, sued the Federal Government in the US Court of Claims, alleging that the Central Intelligence Agency had infringed his patents and used his proprietary concepts in its effort to recover a Soviet Golf Class missile submarine, the K-129, from the ocean floor. Over the next three years, the CIA defended and won the case – all in secret with almost no press coverage.
Tom Scott, who represented the Government in the case, will tell the story of the CIA's groundbreaking technological effort to develop a lift vehicle to raise the sunken Soviet submarine and its ultimate deployment on a specially-designed ship, the Hughes Glomar Explorer, which was disguised as a mining vessel.
He will explain the CIA's successes and failure in its effort – all in the context of defending a complex litigation that demonstrates the ongoing conflict between the need for openness in the court systems of a genuine democracy and the need for the protection of sources and methods in national security cases.
Cost: $20, 100% of which is a contribution to the Cold War Museum.
Location: ONLINE ONLY. Eventbrite ticket buyers will receive a link to the virtual room on the Zoom platform where this event will take place. We are recording the whole event, including the Q&A, for the Museum's archives.
Details or ticketing here.
Questions? Ask CWM Executive Director Jason Hall at jason@coldwar.org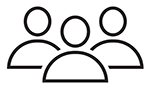 Thursday, 7 April 2022 at 6:30 - 7:30pm EST - Washington, DC - Dr Harlan Ullman discusses "How Massive Attacks of Disruption are an Existential Danger to the U.S. and World" - at this in-person event at The City Tavern Preservation Foundation
The City Tavern Preservation Foundation, an organization established for the preservation of the oldest and last remaining Federal era tavern in Washington, DC, invites AFIO members, at no cost, to attend a discussion and book signing with Harlan Ullman for his latest book: The Fifth Horseman and the New MAD: How Massive Attacks of Disruption Became the Looming Existential Danger to a Divided Nation and the World at Large.
Dr. Harlan Ullman is a globally recognized thought leader and strategic thinker. Among his better known innovative concepts are: "shock and awe" "A Brains Based Approach to Strategic Thinking"; and "Massive Attacks of Disruption. "
A former naval person and Swift Boat skipper in Vietnam who carried out over 150 combat missions, and later, commanded a destroyer in the Persian Gulf, he has advised heads of government and industry. He has also chaired several companies.
He lays out the issues and makes major recommendations to repair a broken government, infrastructure, and in many ways a flawed national security policy and organization. He is UPI's Arnaud de Borchgrave distinguished columnist and a Contributor to The Hill
No Charge to attend but reservations required and can be made at this Eventbrite link.
Event location: City Tavern, 3206 M St NW, Washington, DC 20007. Location on Google Maps.
To order a book, do so here at Amazon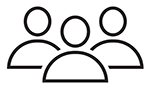 1 - 3 May 2022 - Tucson, AZ - Spies Lies & Nukes Conference
Join Valerie Plame and several of her legendary, highly decorated CIA colleagues as they dive into the secretive world of espionage. Hear intriguing, provocative, and sometimes shocking conversations on cyber attacks, covert actions, nuclear scams, recruiting real spies from those that lived in the "wilderness of mirrors" for years.

Speakers: Valerie Plame, Conference Host and former Covert CIA Ops Officer; James C. Lawler, former Senior CIA Ops Officer; Alma Katsu, former CIA and NSA Analyst; Marc Polymeropoulos, former Senior CIA Ops Officer; Rolf Mowatt-Larssen, former Senior CIA Intelligence Officer; Mary Beth Long, former Asst SecDef for Intl Security Affairs; Glenn Carle, former Senior CIA Ops Officer; Lucy Kirk, former CIA Chief of Station and Ops Officer; Jonna Mendez, former Senior CIA Intelligence Officer; Gary C. Schroen, former Senior CIA Intelligence Officer

Topics: Some of the topics that will be presented by our experts and panelists:
"Afghanistan: Ending the Forever War"; "What is the 'Havana Syndrome'?"; "Russian election hacking / cyberwarfare"; "SoulCatcher: How to recruit a spy"; "Women in the CIA"; "Spy Fiction: What is real and what isn't?"; "The Morality and Politics of Torture"; and "The Nuclear Threat."

Location: Hacienda del Sol Guest Ranch Resort - a beautiful and historic resort at 5501 N Hacienda Del Sol Rd, Tucson, AZ 85718.
More information or to register visit https://www.spiesliesnukes.com/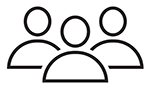 19-22 June 2022 - Treviso (near Venice), Italy - 2022 IAFIE and IAFIE-EC Conference and CFP
Theme: "Working Wicked Intelligence Challenges: Intelligence Research, Education-Training and Practice"
The 2022 CALL FOR PAPERS addresses engaging themes that combine the different Intelligence domains and disciplines with a look into the future challenges.
Read the Call for Papers to know the main Conference themes, requirements, deadline and the new IAFIE Study Group Initiative.
Those who had planned to attend and present papers at the postponed 2020 or 2021 Italy conference can resubmit their papers--or propose to present new papers--at the June 2022 Treviso-Venice Conference.
Presenters are encouraged to submit papers for publication in the Journal of Security, Intelligence, and Resilience Education (JSIRE). IAFIE announces the requirements for a peer-reviewed paper to be accepted for publication in the Call for Papers.
The Call for Papers includes details about Registration, Fees, Travel, and Accommodations along with additional tour options and partners/spouses' tour.
Conference includes a tour to Venice (free of charge) at the end of the Conference.
Event will be hosted by École Universitaire Internationale - Italy.
The Conference will take place in the territories that have witnessed the rise of the first structured Intelligence service in the world, and have always been the bridge between west and east, forefront observer of their evolution through time;
Be with us to live what freedom and Democracy are. Be with us to be a sign, a design for what freedom and democracy will be in the future.
We will meet in Treviso, near Venice, crossroad city that unites cultures, east-west, north-south for a vision of the global universe.
For more information, to respond to the CFP, or to register, do so here.
---
In addition to the Royal Blue long sleeve shirts and gray long sleeve hoodies, the AFIO Store has the following items ready for quick shipment:
LONG Sleeved Shirts with embroidered AFIO Logo (male-sizes only) and Mugs with color-glazed permanent logo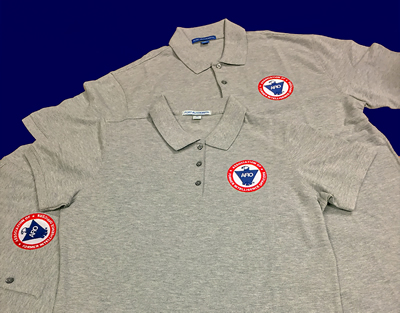 Both clothing items are high quality and shrink resistant and feature a detailed embroidered AFIO seal.
The color of the long-sleeved Polo Shirts is royal blue; the price is $55 and includes shipping. LS shirts are available in men-sizes only. The Hooded Sweatshirts are dark grey; price is $70 and includes shipping.
Purchase a shirt and sweatshirt for yourself and consider as gifts for colleagues, family, and friends.

Both items are available in men's sizes only: Small, Medium, Large, XL, XXL, and XXXL. Shirts and other items may be viewed here.
You may pay by check or credit card. Complete your order online here or mail an order along with payment to: AFIO, 7600 Leesburg Pike, Ste 470 East, Falls Church, VA 22043-2004. Phone orders at 703-790-0320 or contact Annette at annettej@afio.com.
---
AFIO Mug with color glazed logo. Made in America. Sturdy enough to sit on desk to hold pens, cards, paperclips, and candy.
This handsome large, heavy USA-made ceramic mug is dishwasher-safe with a glazed seal. $35 per mug includes shipping. Order this and other store items online here.
---
Guide to the Study of Intelligence and When Intelligence Made a Difference
"AFIO's Guide to the Study of Intelligence" has sold out in hard-copy.
However, it is available in digital form in its entirety on the AFIO website here.

Also available on the website here are the individual articles of AFIO's history project "When Intelligence Made a Difference" that have been published to date in The Intelligencer journal. More articles will be forthcoming in future editions.
---
Disclaimers and Removal Instructions
Weekly Intelligence Notes (WINs) are commentaries on Intelligence and related national security matters, based on open media sources, selected, interpreted, edited and produced for non-profit educational uses by members and WIN subscribers.
REMOVAL INSTRUCTIONS: We do not wish to add clutter to inboxes. To discontinue receiving the WINs:
a) IF YOU ARE A MEMBER - click here: UNSUBSCRIBE and supply your full name and email address where you receive the WINs. Click SEND, you will be removed from list. If this link doesn't open a blank email, create one on your own and send to afio@afio.com with the words: REMOVE FROM WINs as the subject, and provide your full name and email address where you are currently receiving them.
b) IF YOU ARE NOT A MEMBER, and you received this message, someone forwarded this newsletter to you [contrary to AFIO policies]. Forward to afio@afio.com the entire WIN or message you received and we will remove the sender from our membership and distribution lists. The problem will be solved for both of us.
CONTENTS of this WIN [HTML version recipients - Click title to jump to story or section, Click Article Title to return to Contents. This feature does not work for Plaintext Edition or for some AOL recipients]. If you wish to change to HTML format, let us know at afio@afio.com. The HTML feature also does not work for those who access their e-mail using web mail...however NON-HTML recipients may view the latest edition each week in HTML at this link: https://www.afio.com/pages/currentwin.htm
---
WINs are protected by copyright laws and intellectual property laws, and may not be reproduced or re-sent without specific permission from the Producer. Opinions expressed in the WINs are solely those of the editor's or author's listed with each article. Notices in the WINs about non-AFIO events do not constitute endorsement or recommendation by AFIO. AFIO Members Support the AFIO Mission - sponsor new members! CHECK THE AFIO WEBSITE at www.afio.com for back issues of the WINs, information about AFIO, conference agenda and registrations materials, and membership applications and much more!
(c) 1998 thru 2022. AFIO, 7600 Leesburg Pike, Suite 470 East, Falls Church, VA 22043-2004. Voice: (703) 790-0320; Fax: (703) 991-1278; Email: afio@afio.com
---
About AFIO | Membership Renewal | Change of Address | Upcoming Events | Chapter Locations | Corporate/Institutional Memberships | Careers in Intelligence Booklet | Guide to the Study of Intelligence | Intelligencer Journal | Weekly Intelligence Notes | To Make A Donation | AFIO Store | Member-Only Section | Code of Ethics | Home Page
Click here to return to top.
---