---
Section I - INTELLIGENCE HIGHLIGHTS
A Former US General Compared Russia's War in Ukraine to a 'Heavyweight Boxing Match' and Said a 'Knockout Blow' Is Coming - Business Insider, 21 June 2022
A retired US general compared back-and-forth fighting between Russia and Ukraine to a boxing match as the war in the eastern European country neared the four-month mark.
"It's a heavyweight boxing match," retired Lt. Gen. Mark Hertling, who served as the commander of the US Army in Europe, wrote in a Twitter thread late Monday night. "In 2 months of fighting, there has not yet been a knockout blow. It will come, as RU forces become more depleted."
Hertling said fighting between the two sides in eastern Ukraine's Donbas region was like a "punch-counterpunch" fight, where artillery exchanges, counterattacks, and moving front lines made progress hard to come by.
Article here

Russia Threatens Lithuania with 'Consequences' over Blocked Rail to Enclave - Reuters, 20 June 2022
Russia threatened on Tuesday to punish Lithuania with measures that would have a "serious negative impact" for blocking some shipments by rail to Moscow's Baltic Sea enclave of Kaliningrad, the latest dispute over sanctions imposed over war in Ukraine.
Within Ukraine, the battle for the eastern Donbas region has become a brutal war of attrition, with Russia concentrating its overwhelming firepower on a Ukrainian-held pocket of the region that Moscow claims on behalf of its separatist proxies.
Article here

Tracking the War in Real Time - NYTimes, 14 June 2022
How the Institute for the Study of War helps provide a clearer picture of the conflict.
In this conflict, the gains by either side can be small, and claims of captured territory can be difficult to verify. These are instances when the expertise of the I.S.W. comes in handy. To better understand how these assessments come together — drawing on satellite images, orbiting heat sensors and social media — I spoke to Mason Clark, a team leader at the institute, and George Barros, one of its analysts.
Our conversation has been lightly edited for clarity.
Conversation continues here

Open Source Intelligence Methods Are Being Used to Investigate War Crimes in Ukraine - NPR Transcript, 12 June 2022
We've heard about so-called open-source intelligence for a few years now. It's where publicly available information - things like satellite imagery, phone videos, social media - can be pieced together to reveal secrets about wars or threats. Now it's being used to track down war crimes and war criminals in Ukraine. It is painstaking work carried out by an army of internet sleuths. NPR's Deborah Amos reports from Berlin, where some of them are based.
Transcript continues here

Garland Vows to Help Ukraine Prosecute War Crimes during Unannounced Visit - Axios, 21 June 2022
Attorney General Merrick Garland made an unannounced visit to Ukraine on Tuesday, where he met with Ukrainian Prosecutor General Iryna Venediktov and affirmed his commitment to prosecuting war crimes committed during Russia's invasion.
Driving the news: "I'm here to continue our discussions ... about the actions the United States is taking to assist the Ukrainian authorities in holding accountable those responsible for the atrocities for the war crimes that the entire world has seen," Garland said Tuesday, per a video from a Department of Justice official.
"The United States is sending an unmistakable message: There is no place to hide," he continued.
"We and our partners will pursue every avenue available to make sure that those who are responsible for these atrocities are held accountable."
Article here

Iran's Judiciary: Three Detained Mossad-Linked Agents Will Be Tried - JPost, 21 June 2022
According to reports, the indictment against the three agents will be filed in the coming days.
Iran will soon put on trial what it said were three Mossad-linked agents who were arrested in April, Iranian state news agency IRNA quoted a judiciary official as saying on Monday, as tensions between arch-foes Iran and Israel are on the increase.
"The three were planning to assassinate our nuclear scientists according to intelligence assessments," District Attorney Mehdi Shamsabadi said, without specifying the nationality of the detainees.
IRNA reported in April the arrest of three people it said were spies linked to the Israeli intelligence agency in Iran's southeastern province of Sistan-Baluchistan.
Article here

HUMINT Insights from the Muller/Cherkasov Case - IntelNewsBriefs, 20 June 2022
At a time when dozens of countries are routinely expelling record numbers of Russian intelligence officers, news of the unmasking of yet another Russian spy is barely newsworthy. However, the case of Sergey Cherkasov/Victor Muller is different. That is because, unlike the vast majority of Russian spies with blown covers, he did not operate under diplomatic protection. This is not necessarily uncommon —in fact, there are probably dozens of Russian case officers operating internationally without diplomatic cover. What is unusual is that one of them has been publicly unmasked. What is more, the case offers some interesting pointers for those interested in contemporary human intelligence (HUMINT).
Analysis continues here

Temperature Rising on Ideologically Motivated Violent Extremism - Soufan's IntelBrief, 17 June 2022
Last weekend's arrest of 31 members of the white nationalist hate group Patriot Front in Coeur d'Alene, Idaho, is a stark reminder that ideologically motivated violent extremists are broadening their targets beyond race and ethnicity. The Patriot Front members, clad in matching balaclavas and equipped with shields, shin guards, and smoke grenades, were planning to cause a riot at the LGBTQ+ parade in northern Idaho. Luckily, a concerned citizen saw them loading into the back of a U-Haul truck and alerted police. Those arrested came from twelve different states, suggesting a high degree of preparation and planning. The individuals, including the group's founder, were arrested, and charged with conspiracy to riot. Patriot Front, a group established in 2017, promotes fascism and the formation of a white ethno-state and has links to the Charlottesville 'Unite the Right' rally which took place in August 2017. LGBTQ+ rights, and transgender issues in particular, are becoming a more frequent target of far-right extremists and with Pride parades planned across the country throughout the month of June, there are growing concerns about the security and safety at these events.
Article here

NGA Transfers Homeland Security Infrastructure Program to DHS - 9 June 2022
The HSIP is also known as the Homeland Infrastructure Foundational Level Data, or HIFLD, program. NGA will no longer directly provide HIFLD data content or services through its digital platforms. NGA will also remove legacy HIFLD services across all NGA domains.
HIFLD is a compilation of more than 455 data layers that cover national critical infrastructure for the U.S. and U.S territories. Since 2002, NGA has sponsored and provided oversight for HIFLD to procure, review and deliver HIFLD data layers in support of the homeland security and homeland defense mission. The data layers support preparedness and readiness, response and recovery decision making at the state, local and national levels, and event/incident response mapping to include recent efforts for the California wildfires, and Hurricanes Harvey, Irma and Maria.
Announcement here

The Impossible': Ukraine's Secret, Deadly Rescue Missions - APNews, 21 June 2022
As was his habit before each flight, the veteran Ukrainian army pilot ran a hand along the fuselage of his Mi-8 helicopter, caressing the heavy transporter's metal skin to bring luck to him and his crew.
They would need it. Their destination — a besieged steel mill in the brutalized city of Mariupol — was a death trap. Some other crews didn't make it back alive.
Still, the mission was vital, even desperate. Ukrainian troops were pinned down, their supplies running low, their dead and injured stacking up. Their last-ditch stand at the Azovstal mill was a growing symbol of Ukraine's defiance in the war against Russia. They could not be allowed to perish.
Article here

Strange Debacle: Misadventures in Assessing Russian Military Power - War on the Rocks, 16 June 2022
Russia's botched invasion of Ukraine has befuddled most defense analysts and Russia experts. They expected Russia's larger and better-equipped forces would quickly dispatch Ukraine's military and force its government to surrender. Instead, Ukrainian resilience has bested Russian incompetence, creating an initial Ukrainian upset that has now settled into brutal, attritional combat in the Donbas. After over 100 days of the most intense combat Europe has seen in decades, the outcome remains very much in doubt.
I recently appeared on an episode of the War on the Rocks podcast along with two Russia experts — Michael Kofman and Dara Massicot — and military historian Gian Gentile to discuss how analysts misjudged Russia's armed forces and their invasion of Ukraine.
Article continues here

Some Hard Thoughts about Post Ukraine - Graham Fuller, 19 June 2022
The war in Ukraine has dragged on long enough now to reveal certain clear trajectories. First, two fundamental realities:
1) Putin is to be condemned for launching this war– as is virtually any leader who launches any war. Putin can be termed a war criminal–in good company with George W. Bush who has killed vastly greater numbers than Putin.
2) secondary condemnation belongs to the US (NATO) in deliberately provoking a war with Russia by implacably pushing its hostile military organization, despite Moscow's repeated notifications about crossing red lines, right up to the gates of Russia. This war did not have to be if Ukrainian neutrality, á la Finland and Austria, had been accepted. Instead Washington has called for clear Russian defeat.
As the war grinds to a close, where will things go?
Article by this former CIA Operations Officer continues here


---
Section II - IC PODCASTS, COMMENTARY, BLOG UPDATES
China's Path and Xi's Political Future — interviews by Former Acting D/CIA Mike Morell


Intelligence Matters: A CBS News original national security podcast is hosted by former CIA acting director and CBS News national security contributor Michael Morell. The most recent podcasts/interview is:
June 15 | China's Path and Xi's Political Future: Expert Chris Johnson
In this episode, Michael Morell speaks with former senior CIA China analyst Chris Johnson, now President and CEO of the China Strategies Group, about the state of play in the U.S.-China relationship and how China's approach to Russia, its COVID lockdowns and economic policies are affecting the bilateral and global dynamic. Johnson and Morell discuss President Xi Jinping's political objectives ahead of the 20th Party Congress this fall, including whether there exists a timeline for 'reunification' with Taiwan. Johnson also offers views on the Biden administration's recently announced China strategy.
A special CBS podcast was released 18 June 2022: Watergate: High Crimes in the White House featuring 60 Minutes presenter Lesley Stahl and Washington Post reporters Bob Woodward and Carl Bernstein.

Other recent "Intelligence Matters" podcasts to stream or download:
June 08 | Big Tech, Regulation & National Security: Klon Kitchen & Jamil Jaffer
June 01 | The Sandy Hook Shooting and How Conspiracy Theories Affect National Security: Journalist Elizabeth Williamson
May 25 | Reporting From Ukraine's Front Line: CBS News Correspondent Holly Williams
May 18 | State of Play in Ukraine: Former Moscow Chief of Station Rolf Mowatt-Larssen
May 11 | Counterterrorism Chief Christy Abizaid on Top Terror Threats to the U.S.
More about Intelligence Matters by Michael Morell here. Podcasts also available here.
---
Privacy and the Press - Stewart Baker, Others at Steptoe Cyberblog
Cyberblog by Steptoe & Johnson LLP — By Stewart Baker [Chairman, AFIO]
Episode 412: Privacy and the Press: Interviewing Amy Gajda released 17 June 2022
Topics include: An interview with Amy Gajda, author of Seek and Hide: The Tangled History of the Right to Privacy on the individual right to privacy and the public's (or at least the press's) right to know. The legal titans of press and privacy — Louis Brandeis, Samuel Warren, Oliver Wendell Holmes – weren't always on the side they're most famous for defending. Discussion includes generous helpings of sex and hypocrisy (which, it turns out, is pretty much the core of privacy and, often, journalism). .... More topics covered. Article and podcast here
Some Prior Conversations:
Episode 411: We Go To RSA So You Don't Have To
Episode 410: Game Play Trumps Chinese National Security
Episode 409: Silicon Valley Speech Suppression is Going to the Supreme Court
Episode 408: But Was the Sex Viewpoint-Neutral?
Episode 407: An End to End-to-End Encryption?
Episode 406: Who Needs Cyberlaw When We Can Have Unicorns and Fairy Dust?
---
Defection to U.S of Highest Ranking General in People's Liberation Army... by Jeff Stein and Colleagues on "SpyTalk" series on Substack...

June 21: "A China Spy Thriller 'Inspired by Actual Events'" - Matthew Brazil
Scott Spacek's 'China Hand' invites speculation about a high level defection
June 20: "When 'Fake News' Was a Force for Good" - Peter Eisner
"Agents of Influence" sets the record straight on the man called Intrepid
June 14: "Suddenly, a Stiff Test in Ukraine" - Ronald A Marks III
A CIA Cold Warrior Worries About the West's Resolve
June 9: "Jan. 6 Hearings: Will the Strong Opening Stick?" - Jeff Stein
The Watergate hearings were full of surprises that jerked the public's attention back to its TVs—and Nixon's crimes. The unexpected could happen again.
June 9: "Israel-Iran Shadow War on Verge of Exploding Into the Open" - Jonathan Broder
Iran removing UN monitoring cameras, poised to move troops into Syria
June 7: "Watergate's Scorpions: The CIA and White House" - Melissa Graves
New revelations emerge in Jefferson Morley's tale of how the CIA's Richard Helms and Richard Nixon circled each other as mortal enemies—and allies.
---
Russia's War Turns Annual St. Petersburg International Economic Forum into Locals Only - Latest Insights from Jack Devine of Arkin Group
The Arkin Group's June 16 "In Other News" letter to private clients by former CIA Deputy Director, Operations... Officer Jack Devine features...
This week's events in Russia and Ukraine are a microcosm of the broader geo-political landscape.
Follow link here to read analyses and predictions given to their private clients on the topics from last week. There sometimes is a delay of seven days before the above topics will appear at this link.
---
Critical Point in Ukraine-Russian War — more from JJ Green/WTOP's "Inside the SCIF"

Inside the SCIF by JJ Green, WTOP - Issue #166, 16 June has details on... Dutch Catch Russian Spy; GRU Hacked Democrat Party in 2016 US Election; WTOP Reporter Miller Finds Jan 6 Hearings "chilling"..."Democracy was on a razon's edge..."; American Vets POWs in Ukraine War; ISIS Leader and Bombmaker Captured; ISIS Propagandist, Others Arrested in Germany; ~200 Ukrainian Soldiers are Dying Each Day...Ukraine Needs More Missile Systems; more.


Target USA Podcast 336 is on: Ukraine vs Russia: A Critical Point in the War
Latvian Defense Minister Artis Pabriks and former US Ambassador Daniel Fried explain why this is perhaps the most critical conflict of our time.
In The Hunt podcast: The Treasury Department Has Hit the Leaders of a Russian Terrorist Group with Sanctions.
J.J. Green speaks with Hans-Jakob Schindler, senior director for the Counter Extremism Project, on what this group is.
---
Section III - BROUGHT TO OUR ATTENTION BY MEMBERS

The Price for Peace in Ukraine - Ard on Discourse, 10 June 2022
Kyiv may be out of existential danger, but America's problems are only just beginning
The Ukraine-Russia conflict has passed the point of crisis. Ukraine no longer appears threatened by an imminent Russian takeover, and the war in the east has narrowly focused around the Donbas region. Still, fighting remains intense and Ukraine continues to yield some ground.
So far, Washington's policy has been prudent: We've enabled Kyiv to defend itself without sending in U.S. troops and escalating the conflict with Russia. In fact, our intervention has been so successful because it has been so limited. The Biden administration deserves credit for rejecting provocative moves such as letting Ukraine have offensive weapons (like NATO's MiG fighters) or establishing a no-fly zone.
Subtopics: The Dangers of Open-Ended Aid; The Far Right Drives the Agenda; A Pragmatic Way Forward; Avoiding Another Korea-like Stalemate.
Article here

Why Can't the World Get Ukraine the Weapons It Needs? - Grid.news, 17 June 2022
Volodymyr Zelenskyy admits his demands for weapons are a "never-ending loop." He also says his country may lose the war if those weapons don't come.
Ukraine has received tens of billions of dollars in weapons and military aid since Russia's invasion, in one of the largest military supply efforts ever mounted. The U.S. has led the way, with roughly $135 million a day in aid, and more than 30 other countries have sent military hardware as well. But as Ukrainian forces steadily lose ground — and soldiers — in the eastern Donbas region, officials in Kyiv say they need much more.
Article here

Hidden Anti-Cryptography Provisions in Internet Anti-Trust Bills - Schneier on Security, 21 June 2022
Two bills attempting to reduce the power of Internet monopolies are currently being debated in Congress: S. 2992, the American Innovation and Choice Online Act; and S. 2710, the Open App Markets Act. Reducing the power to tech monopolies would do more to "fix" the Internet than any other single action, and I am generally in favor of them both. (The Center for American Progress wrote a good summary and evaluation of them. I have written in support of the bill that would force Google and Apple to give up their monopolies on their phone app stores.)
There is a significant problem, though. Both bills have provisions that could be used to break end-to-end encryption.
Article here

What the Media Gets Wrong about Watergate - Holland, UnHerd, 17 June 2022
Our memory of the scandal is a self-serving fable.
The media misremembers the Watergate scandal of 50 years ago in two significant respects: the first for an understandable reason, although one that ultimately is unflattering to the media. But the second misrepresentation defies explanation. Let's take the puzzling one first.
The dominant narrative in the press is that Republicans, or at least a significant cohort of them, were participants in the Senate Watergate Committee's search for the truth in 1973 and not strictly partisan or obstructionist. This narrative, of course, has enjoyed renewed popularity because of the obvious comparisons between Watergate and the serial high crimes and misdemeanors committed by President Donald Trump.
... While the president fought his way through the courts for months, hoping to avoid having to turn the tapes over to the special Watergate prosecutor, Baker and the minority counsel, Fred Thompson (a future Tennessee senator), desperately attempted a rearguard action. They sought to implicate the Central Intelligence Agency in the break-in, rather than the White House and Committee to Re-Elect the President.
Article here

The Brazilian Candidate: The Studious Cover Identity of an Alleged Russian Spy - Bellingcat, 16 June 2022
On 16 June, Dutch intelligence (AIVD) published a press release detailing how it had disrupted an attempt by what it said was a Russian military intelligence (GRU) asset to gain "access as an intern to the International Criminal Court (ICC) in the Hague". The man was denied entrance to the Netherlands and was sent back to Brazil.
This press release provided a wide array of information about this individual, including his real identity and his "legend" identity – a fake persona created by the GRU.
The real name of the GRU asset, according to AIVD, is Sergey Vladimirovich Cherkasov (born 11 September 1985). His false persona is Victor Muller Ferreira (born 4 April 1989). The AIVD also provided a four-page legend letter used by Cherkasov/Ferreira, providing a bizarre biography for a fake Brazilian man.
Article continues here

Leakers, Whistleblowers, Outsiders, Mean Girls, or Something Else: Why Are So Many Big Tech Whistleblowers Women? - The Conversation, 6 June 2022
Here Is What the Research Shows.
A number of high-profile whistleblowers in the technology industry have stepped into the spotlight in the past few years. For the most part, they have been revealing corporate practices that thwart the public interest: Frances Haugen exposed personal data exploitation at Meta, Timnit Gebru and Rebecca Rivers challenged Google on ethics and AI issues, and Janneke Parrish raised concerns about a discriminatory work culture at Apple, among others.
Many of these whistleblowers are women – far more, it appears, than the proportion of women working in the tech industry. This raises the question of whether women are more likely to be whistleblowers in the tech field. The short answer is: "It's complicated."
Research here

No More Delays: Why It's Time to Move Forward With Wartime OPCON Transition - 38 North, 21 June 2022
The history and evolution of the military command architecture between the United States and the Republic of Korea (ROK, or South Korea) offer remarkable insight into core relationship dynamics within the US-ROK alliance that exist even today. At the start of the alliance, US policymakers conceived the command architecture as a means to institutionalize a starkly patron-client relationship with its smaller South Korean ally, including the nearly unilateral US operational control (OPCON) over the ROK military. However, it was not intended to remain this way. Both US and ROK officials saw the command architecture as following a specific evolutionary trajectory. What began as a unilateral, US-led arrangement evolved into a bilateral combined architecture that eventually moved toward the ROK taking the lead in its own defense.
Article continues here
Full 20-page Report here as PDF

Beverly Hills Spy: How a WWII-Era James Bond Betrayed the Allies - Hollywood Reporter, 6 Jan 2022
To his glamorous friends in Hollywood, Frederick Rutland was a dashing British war hero and a fixture of L.A. high society. To his Japanese handlers, he was Agent Shinkawa, an asset who provided critical intelligence in the lead-up to Pearl Harbor.
On Oct. 21, 1940 — a little over a year before Japan launched a surprise attack on Pearl Harbor, hurtling the U.S. into war — two men ambled down Sycamore Avenue to the Masquers Club, a still-active actors' club founded by British expats in Hollywood in 1925, for its annual Trafalgar Day dinner.
One of them cut a dignified figure in a tuxedo. It was Alan Mowbray, an English film actor known for playing butlers and aristocrats.
Article here

Obsession and Betrayal: A Review of 'The Spy Who Knew Too Much' - Sipher, TCB, 21 June 2022
The hunt for spies inside our intelligence agencies has been described as a wilderness of mirrors. The most recent book to delve into this arcane world is Howard Blum's The Spy Who Knew Too Much.
Blum, an author, journalist and editor at Vanity Fair, has written previous best-sellers and well-received books about US intelligence including, In the Enemy's House on the origins of the Venona project, and The Last Goodnight about OSS operative Betty Pack.
Blum's latest is a re-telling of the espionage investigations stemming from the 1964 defection of Soviet intelligence officer Yuri Nosenko. It is told through the eyes of Nosenko's interrogator, CIA officer Tennent "Pete" Bagley. The story is not new and is well known to those familiar with David Martin's Wilderness of Mirrors, Tom Mangold's Cold Warrior and William Corson and Susan and Joseph Trento's Widows.
Review continues here at The Cipher Brief

The Future Is Bleak For Taiwan - Xi Sets The Stage For Crushing The Island Nation - Faddis, AND Magazine, 21 June 2022
Russia invaded Ukraine under the pretext of a 'special military operation' that fell short of a declared war. It is in fact still punishable by 15 years in jail in Russia to call the invasion a war.
China appears to have paid attention. It has now established the basis on which it can label any move it makes against Taiwan in the same way. Chinese President Xi Jinping just signed a directive authorizing the use of Chinese military forces for "non-war" purposes. The Chinese media has stressed that this includes things like peacekeeping operations, disaster relief, and humanitarian efforts. In fact, however, the directive also authorizes the use of the Chinese military to conduct operations that would "aim to protect people's lives and property, safeguard national sovereignty, security, and development interest, and safeguard world peace and regional stability."
Article continues here

---
VIDEOS, REPORTS, EXHIBITS, DOCUMENT RELEASES
"Oh So Social" Conversation Series: "The Digital World: Killing Espionage & Saving Intelligence?" - OSS Society, 20 June 2022

If you missed seeing this virtual event live, The OSS Society has made it available for viewing when you're ready. The Hon. Sue Gordon and The Hon. Ellen McCarthy discuss how the digital environment is revolutionizing the craft of intelligence.
This is a virtual event as part of The OSS Society's "Oh So Social" Conversation Series.
View 1:43:00 video here

The CIA's Head Spy Hunter - James Olson - Ep. 150 - The Team House, 17 June 2022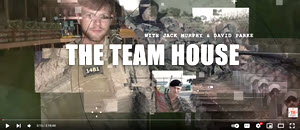 Professor James Olson received his law degree from the University of Iowa. He is a professor of the practice at the Bush School, where he teaches courses on intelligence and counterintelligence. He served for over thirty years in CIA's DO, mostly overseas in clandestine operations. In addition to several foreign assignments, he was Chief of Counterintelligence at CIA headquarters. Professor Olson has been awarded the Intelligence Medal of Merit, the Distinguished Career Intelligence Medal, the Donovan Award, and several Distinguished Service Citations. He is the recipient of awards from the Bush School and the Association of Former Students for excellence in teaching. Olson is the author of Fair Play: The Moral Dilemmas of Spying and To Catch a Spy: The Art of Counterintelligence.
View 2:19:00 video here
Also see by Team House: "What is a NOC? (Non-Official Cover Operative)" with James Lawler, 14 June 2022; 5-minute video.

Change of Command welcoming VADM Whitworth as 8th Director of NGA - 17 June 2022

Vice Admiral Frank D. Whitworth officially took charge as the eighth Director of National Geospatial-Intelligence Agency during a change of command ceremony on June 3, succeeding Vice Admiral Robert D. Sharp.
A change of command ceremony is a military tradition that represents a transfer of authority and responsibility for a unit or command. As part of Naval tradition, the posting of sideboys and the sounds of bells and whistles marked the beginning of the ceremony to announce the arrival of the official party, which was composed of Whitworth, Sharp, Under Secretary of Defense for Intelligence & Security Ronald Moultrie and Director of National Intelligence Avril Haines.
View 5-minute video here

Gay Espionage in Cold War Germany - Samuel Clowes Huneke - International Spy Museum, 21 June 2022

Samuel Clowes Huneke, author of States of Liberation: Gay Men between Dictatorship and Democracy in Cold War Germany discusses how both Eastern and Western intelligence agencies sought to recruit gay men because they believed that they were naturally more conspiratorial and would thus make better agents.
They also came to see the class-crossing gay subcultures of German cities, especially Berlin, as ideal sites from which to extract information about politics and military matters. Huneke explores previously untapped German archives to capture this surprising story of espionage and emancipation with its colorful cast of Cold War characters.
View 57-minute video here

PODCASTS
SPYCAST - International Spy Museum, 21 June 2022
SPY CHIEFS: "From Navy Analyst to State Dept. Intelligence Chief" – Ellen McCarthy's Journey (Part 2 of 2) - Ep 544

Ellen McCarthy joins Andrew Hammond to discuss her career and time as head of the State Department's intelligence agency. INR is one of the 18 U.S. intelligence agencies.
Listen to this 34-minute podcast here
Read the transcript here
Also see: "From Navy Analyst to State Dept. Intelligence Chief" – Ellen McCarthy's Journey (Part 1 of 2) - 14 June 2022, Ep 543
Listen to this 34-minute podcast here
Read the transcript here

The People vs J Edgar Hoover Reveals How the FBI Seized Power in the United States - BBC4, 13 June 2022

Emily Maitlis explores how the bureau's unaccountable director became the architect of the US's deep state.
I had never heard of the 1971 burglary of the FBI offices in the United States that exposed the nefarious practices of the bureau's director, J Edgar Hoover, and was perhaps even more consequential than the Watergate scandal a year later. I don't mind admitting this, because Emily Maitlis – the former Newsnight presenter – says that she hadn't heard of it either. With the help of some notable guests (including the burglars themselves), her eight-part series for Radio 4 centres on the man who ran the FBI for nearly five decades, under eight presidents, and who many consider the architect of the US's deep state.
Article here (note - podcasts from BBC4 website will not play for visitors outside UK region. Use next link below for Apple version for U.S. audience).
Podcasts on Apple here

Sexpionage, Part 3: The Lover, the Ax, and Leon Trotsky - True Spies, 21 June 2022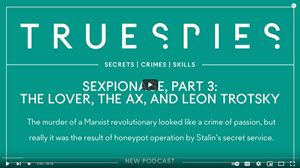 In this 3-part anthology, Vanessa Kirby joins espionage authors Henry Schlesinger and Michael Smith to uncover the real stories behind some of history's most explosive honeytrap operations. In Part 3, Michael and Henry tell the real spy story behind one of history's most famous murders. When Ramón Mercader attacked Marxist revolutionary Leon Trotsky at his home in Mexico, the evidence suggested a crime of passion. In reality, it was the culmination of a long and intricate honeypot operation by Stalin's secret service.
View 28-minute video here
Sexpionage, Part 1: Operation Diamond: Mossad officers target Iraqi pilots, hoping to seduce them into defection with a MiG-21. released 8 June 2022.
32-minute video here
Sexpionage, Part 2: Russian Doll: Henry Schlesinger reveals the unlikely life and times of celebrity spy, Anna Chapman, 14 June 2022.
37-minute video here

PRO-TIP TUESDAY: Former CIA Officer on Surveillance Kits - American Kinetix, 21 June 2022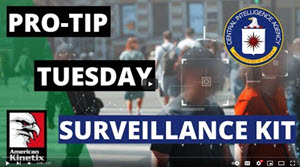 CIA operator "John" talks about the pros - cons of using 1, 2 and 3 wire kits and throws out some tips on hiding wires and antenna. You can source wires, PTT and related gear for nearly any radio made here.
8.5-minute video here

Stephanie LaRue - Chief of DEI at ODNI - Iron Butterfly, 21 June 2022

Interview of Stephanie LaRue - Chief of DEI at ODNI, Season 4, Ep 6
Stephanie serves as the CIA's Hispanic Advisory Council Chair, and is the recipient of IC EEO and Diversity Award for Exceptional Service and CIA's Donald Cryer Award for exemplary contributions to the agency mission.
The 44-minute podcast here

---
Section IV - Books, Research Requests, Jobs, Obituaries
Books — Newly Released, Overlooked, Forthcoming
How Minds Change: The Surprising Science of Belief, Opinion, and Persuasion
by David McRaney
(Portfolio, June 2022)
A lively journey through human psychology. McRaney investigates how minds change—and how to change minds. What made a prominent conspiracy-theorist YouTuber finally see that 9/11 was not a hoax? How do voter opinions shift from neutral to resolute? Can widespread social change only take place when a generation dies out? This is a book about the science, and the experience, of transformation. When self-delusion expert McRaney began a book about how to change someone's mind in one conversation, he never expected to change his own. But then a diehard 9/11 Truther's conversion blew up his theories—inspiring him to ask not just how to persuade, but why we believe, from the eye of the beholder. Delving into the latest research of psychologists and neuroscientists, McRaney explores the limits of reasoning, the power of groupthink, and the effects of deep canvassing. It follows cult members, conspiracy theorists, and political activists, from Westboro Baptist Church picketers to LGBTQ campaigners in California—that ultimately challenges us to question our own motives and beliefs. In an age of dangerous conspiratorial thinking, can we rise to the occasion with empathy?
Book available here
---
China Hand
by Scott Spacek
(Post Hill Press, June 2022)
"A gut punch of a thriller. This riveting debut is an intoxicating story of espionage, adventure, love, and betrayal in Beijing." —David McCloskey, former CIA officer and author of widely acclaimed Damascus Station
INSPIRED BY ACTUAL EVENTS: When a high-ranking Chinese general wants to defect to the US, the CIA tries to recruit a recent Harvard grad teaching at a Beijing university to exfiltrate the man's daughter—a treacherous operation that could shape the balance of power for decades. The whole debacle was classified and buried. Until now.
It's 1998, and China's political and military leaders are torn by ideological divisions. Amid these seething rivalries, Andrew Callahan arrives in Beijing fresh out of Harvard, planning to spend an adventurous year studying Mandarin and teaching at the renowned International Affairs University. The IAU is known as a training ground for diplomats and spies. But Andrew has no idea that his budding relationship with the attractive and self-assured dean's assistant, Lily Jiang, will also entangle him in a conspiratorial web of worldwide proportions. A CIA officer approaches Andrew and informs him that Lily's father is a top Chinese general caught in a power struggle. The general wants to defect but won't do so without his wife and daughter. Even more shocking is that the Agency needs Andrew's assistance for Lily to evade round-the-clock surveillance and escape to the US. If Andrew agrees, he'll face lethal odds against China's ruthless security services to help pull it off. If he refuses, it could cost Lily and her family their lives. Set against the backdrop of a beautiful culture at a turbulent time, China Hand is the story of a reluctant spy and a mission whose deadly consequences continue to reverberate today.
Book may be ordered here
---
Give Me Liberty: The True Story of Oswaldo Payá and his Daring Quest for a Free Cuba
by David E. Hoffman
(Columbia University Press, May 2022)
From prize–winning Washington Post reporter David E. Hoffman comes this biography of Oswaldo Payá, a dissident who defied Fidel Castro, inspiring thousands of Cubans to fight for democracy. Oswaldo Payá was seven years old when Fidel Castro seized power in Cuba, promising to create a "free, democratic, and just Cuba." But Castro instead created an authoritarian regime with little tolerance of free speech or thought. His secret police were trained to crush dissent by East Germany's ruthless Stasi. Throughout Cuba's 20th century history, the dream of democracy was often just within reach, only to be dashed by dictatorship and revived again by a new generation. Payá inherited this dream and it became his life's work. As a teenager in Communist Cuba, he led a protest against the Soviet-led shattering of the Prague Spring. Before long, he was sent to Castro's forced labor camps. Payá later became a leading voice of opposition and formed a pro-democracy movement. A devoted Catholic, he championed a simple, bedrock belief that rights are bestowed by God, and not the state. Every day, he witnessed these rights trampled in Cuba. He could not stay silent. Payá's most daring challenge to the Cuban government was the Varela Project, a one-page citizen petition demanding free speech, a free press, freedom of association, freedom of belief, private enterprise, free elections and freedom for political prisoners. More than 35,000 people signed the Varela Project, an extraordinary outpouring of protest—with nothing more than pen and paper—against Castro's decades of despotism. The regime responded by ignoring the petition, arresting dozens of Payá's followers and sending them to prison for many years. After receiving multiple death threats, Payá was killed in a suspicious car wreck on a remote country road.
Book may be ordered here

---
CFP (UTAustin): 2022 "Bobby R. Inman Award" for Student Scholarship on Intelligence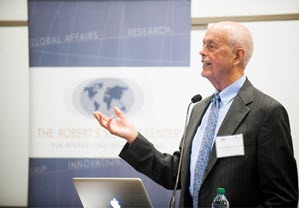 The University of Texas at Austin's Intelligence Studies Project announces the 8th annual competition recognizing outstanding student research and writing on topics related to intelligence and national security. The winner of the "Inman Award" will receive a cash prize of $5,000, with two semifinalists each receiving a cash prize of $2,500. This competition is open to unpublished work by undergraduate and graduate students enrolled in degree programs at accredited U.S. higher education institutions during the 2021-22 academic year.
Submission Deadline: June 30, 2022
If requested, the Intelligence Studies Project will assist in publishing the winning paper and ensure it is made available to current intelligence practitioners interested in the paper's topic. At the discretion of the Intelligence Studies Project, the authors of meritorious papers that are not recognized with an award and cash prize may be offered support in further research and editing in anticipation of publication.
Additional information about the Inman Award, including submission requirements and previous winners, is available here.
CFP on "Domestic Intelligence Organizations in Non-Democratic Regimes" for the International Journal of Intelligence and CounterIntelligence
The resurgence of authoritarianism in the 21st century coincides with transformations in intelligence that offer states greater surveillance capabilities than any other era of human history. This special issue will explore intelligence in non-democratic regimes to elicit insights on how these non-democratic intelligence cultures and practices might harness intelligence in the future compared to how they have in the past. The editors are particularly interested in case studies that focus less on theory and more on history and new evidence, although papers that offer original theoretical concepts are welcome.
Contributions may include, but are not limited to, the following questions and issues:
· The role of new technology in domestic intelligence or surveillance by non-democratic states (including the newly-developed digital authoritarianism practices)
· How ideology shaped domestic intelligence organizations, functions, or operations in non-democratic states
· Single or comparative case studies
· The influence of society, culture, and history on intelligence in non-democratic regimes and vice versa
· The role of individuals as driving forces in non-democratic intelligence structure, organization, and behavior
· The effect of intelligence on minority or underrepresented groups and voices
· The pressure or influence of outside states, including allies, adversaries, or patrons, on intelligence by non-democratic regimes
· Innovations in non-democratic intelligence practices
· Areas of continuity or discontinuity in the transition from a non-democratic to a democratic state
Abstracts are due by 15 August 2022; Manuscripts are due 15 December 2022.
Manuscripts should be between 4,000-8,000 words (including the abstract, an author bio, references, figures, and tables.) All manuscripts should be formatted following the style of the International Journal of Intelligence and CounterIntelligence.
Submissions or questions: Florina Cristiana Matei, cmatei@nps.edu, or Jeff Rogg, jrogg@citadel.edu
UK Historian Seeking Former Officer Knowledge of 1956 Lionel Crabb Case (went missing diving under Russian vessel in UK waters)
AFIO Members: I have a quick question. I am a UK historian trying to trace any former intelligence officer who might have been involved in the 1956 Lionel Crabb case: this was the case of a British spy who went missing whilst diving under Khrushchev's vessel during his visit to the UK.
I am making a podcast series about this and would like to know more about the CIA's reported involvement.
If you can help, I would be very grateful. Please reply to Giles Milton gilesmilton@hotmail.com
More about Giles Milton here www.gilesmilton.com
WANTED: Sources for Research Exploring OSINT's Utilities in Counterterrorism
Terrorism analyst and open source intelligence (OSINT) specialist Michael S. Smith II is conducting PhD research focused on OSINT's utilities in counterterrorism initiatives. Supervised by faculty in the Department of War Studies at King's College London, this research aims to improve understandings of how OSINT has and could be utilized to manage threats posed by al-Qa'ida, ISIS and their supporters. If you are a current or retired intelligence, defense, or law enforcement professional, or a policymaking professional who may be able to contribute, Mr. Smith would greatly appreciate an opportunity to share more information about his PhD research project and ways that you might be able to contribute to this research.
Interested parties may contact Mr. Smith via the contact form on his personal bio site, www.terrorismanalyst.com, or at michael.smithii@kcl.ac.uk
National Academies Seeking Director for Intelligence Community Studies Board - Keck Center, Washington, DC
We're Hiring! Seeking the Next Director for the Intelligence Community Studies Board - National Academies, 1 June 2022
Are you an exceptional leader and manager with a strong background working in the Intelligence Community (IC), particularly at the intersections of sciences, engineering, and medicine with policy? Do you have the ability to develop portfolios of projects and negotiate external funding from sponsors in the IC and Federal Agencies?
The National Academies of Sciences, Engineering, and Medicine is seeking a director for the Intelligence Community Studies Board (ICSB). The ICSB serves as the convening authority for the discussion of science and technology issues of importance to the U.S. IC. Although the principal sponsor of the ICSB is the Director of S&T at the Office of the Director of National Intelligence (ODNI), ICSB resources and publications are used to benefit all parts of the IC. In coordination with ODNI and other IC members, the ICSB produces studies and holds workshops, symposia, and expert meetings to explore science and technology topics of interest. The ICSB is also home to the Intelligence Science and Technology Experts Group, a large, diverse, collection of experts across a broad range of science, technology, and medicine that is available to provide quick-response advice to ODNI and the IC.
CANDIDATE ATTRIBUTES
You should have experience in managing staff and fostering their growth, providing oversight on quality and timeliness for a diverse program of activities, and managing relationships with federal, state, and private sponsors.
The successful candidate for this position will have an advanced degree in a related field (physical sciences, engineering, social sciences, or a related field), as well as 10 years of experience related to advancing science or policy, particularly related to fund raising and managing projects and budgets. Previous experience in government service in an executive agency, Capitol Hill, or the White House would be preferred. The preferred candidate should also have a TS/SCI Clearance.
For a complete job description, desired qualifications, and description of benefits, please visit our website to learn more and apply.
Geographic location of position is here
Details or to apply....here
College in Lynchburg, VA Seeks Assistant Professor to teach Intelligence and National Security - Fall, Full-time
Liberty University is seeking a full time, residential, Assistant Professor to teach Intelligence and National Security courses in the School of Government. Courses support a curriculum which features a major or minor field of study in Strategic Intelligence Studies and include Introduction to Intelligence, Intelligence Analysis, Ethics in Intelligence, History of Intelligence, Intelligence and Military Operations, Strategic Intelligence, Counter Intelligence, Terrorism, Counter-terrorism and Psychological Operations. A minimum of a Master's Degree and extensive experience in the Intelligence profession is required.
Liberty University is located in Lynchburg, VA, 3 hours south of Washington, D.C. It is a private, Christian, liberal arts, accredited institution with 15 colleges and schools. The modern campus at Liberty Mountain supports 15,000 residential students, Division I sports and over 115,000 online students. Liberty has a large and thriving Army and Air Force ROTC presence. Details on the job are at here. Interested parties should contact tcothron1@liberty.edu
Seeking Director of Global and National Security Programs - Univ of New Mexico
The University of New Mexico (UNM) invites applications for the part-time (.50 FTE) position of Director of Global and National Security Programs. This position will be for four years with the possibility of renewal and will report to the Office of the Provost and Executive Vice President for Academic Affairs.
UNM's Global and National Security Policy Institute (GNSPI) grew out of a perceived need for greater coordination among international security-related STEM, social science, law, and humanities fields. GNSPI developed a Professional Masters of Science Degree in Global and National Security (PMSGNS) based on intensive 8-week modules designed for working professionals seeking interdisciplinary education on security policy questions, broadly defined. The program is of particular interest to technical professionals whose duties or career goals extend to addressing broad policy issues that are inherently interdisciplinary. GNSPI holds an annual symposium and other events that promote dialogue among academics and practitioners on global security issues and emerging challenges.
UNM also developed an undergraduate-focused Intelligence Community Center for Academic Excellence (IC-CAE), that offers a certificate in National Security and Strategic Analysis, as well as a Global and National Security concentration under UNM's interdisciplinary Bachelors of Integrative Studies and Innovation degree program. The Director of Global and National Security Programs will oversee both the graduate and undergraduate programs, in coordination with the Deans of participating colleges and the Dean of Graduate Studies. Please see the position posting here.
Full-Time Assistant Professor of Criminal Justice (Intelligence Studies) - University of North Georgia, Dahlonega, GA
Job Summary: Type: Full-Time; Posted: 02/02/2022; Category: Criminal Justice; Job ID: 238891
The Department of Criminal Justice at The University of North Georgia invites applications for a full-time, tenure-track appointment at the rank of Assistant Professor of Criminal Justice at the Dahlonega campus. This position will focus primarily on Intelligence Studies. Special attention will be given to applicants who have four or more years of practitioner experience and the ability to manage applied analytic projects. The workload may require travel across campuses, teaching at off-campus teaching sites, and online teaching.
Responsibilities: Teach four undergraduate courses per semester to include Introduction to Criminal Justice; Maintain an active research agenda in an effort to produce scholarly publications; Assist in the advising of students enrolled in Bachelor of Science Degree Criminal Justice with an Intelligence Studies Concentration; Serve on University, College, and Departmental Committees; Teaching schedule may include assignments on other campuses, evening or on-line classes.
Required Qualifications: Ph.D. in Criminal Justice is required. Intelligence Studies, Homeland Security or a closely related field is preferred; Experience teaching Intelligence Studies at the university or college level; Successful candidates should be able to teach one or more of the following courses: Introduction to Intelligence, Fundamentals of Intelligence Analysis, or Methods of Intelligence; Ability to work collaboratively with all campus constituencies.
To explore this job or to apply, do so here
Tenure-Track Assistant Professor in Intelligence, Embry-Riddle Aeronautical University, Daytona Beach, FL
Job Description: The Department of Security Studies and International Affairs (SSIA) at Embry-Riddle Aeronautical University, Daytona Beach, FL., invites candidates to apply for a tenure-track Assistant Professor position in Intelligence (GEOINT). The successful candidate should have experience in one or more of the domains related to intelligence and security with skillsets in technologies such as Geospatial Intelligence, Remote Sensing using Unmanned Aircraft Systems (UAS), satellite imagery, as well as spatial analyses using Geographic Information Systems (GIS).
The successful candidate will contribute to SSIA's interdisciplinary Homeland Security and Intelligence program. In addition, the candidate will support the department and college to help integrate technology into the existing Homeland Security & Intelligence and Global Conflict Studies undergraduate degree programs as well as other programs external to the department. Primary tasks include undergraduate teaching and research, student advising, and relationship building with external organizations and agencies. The position requires teaching flexibility to cover a variety of courses in geospatial intelligence, geographic information systems, and their applications across a broad range of intelligence and security issues. Additional duties include scholarship, professional development, committee participation, and other activities to support the Department. This is a nine-month position with the possibility of summer teaching assignments. Position available August 2022.
Qualifications: An earned doctorate in intelligence-related discipline such as Geospatial Intelligence, Security Studies, Political Science, Remote Sensing, or related field is preferred. Special attention will be given to candidates with Intelligence Community experience and demonstrated success in securing and managing applied analytic projects. Knowledge of technical as well as policy and procedural aspects of geospatial intelligence and its applications is a plus. An exceptional candidate who is ABD (with an expected completion date within six months of the hire date) will be considered.
More info or to apply
---
Cathy Sherlock, Served in USG
Cathy Lee Ward Sherlock, 69, a former career USG employee, died of cancer 5 May 2022 in Gilbert, AZ.
She was born in Pendleton, OR. She attended Pendleton schools until 1966 when she and her family moved to Turkey. She graduated from a high school in Ankara, Turkey, in 1970.
Cathy returned to the U.S. and attended Portland State University until going to work for the federal government in 1973. She was stationed in many places including South America, Africa, and Central America.
She retired from government service after 30 years in 2003 and moved to Arizona where she was married and worked for a few years for Health Net before retiring for a second time.
She is preceded in death by her parents and husband, Jeff Sherlock.
She is survived by a sister, a brother, and other family.
Upcoming Memorial Service for Previous Obits
Albert Lee Gibson, obit featured in AFIO Notes #05-22 – 01 February 2022 here
Al's memorial service is scheduled for Wednesday 22 June 2022 at 1:30pm at the Chapel of the Presidents at National Presbyterian Church, 4101 Nebraska Ave NW, Washington, DC 20016
There will be a reception following the service.
Al's obituary is available here.
---
AFIO EDUCATIONAL EVENTS IN COMING TWO MONTHS....
Virtual =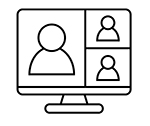 ; In-Person =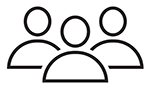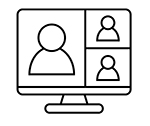 Thursday, 7 July 2022, 7pm CT - Zoom - San Antonio TX Virtual AFIO Chapter Meeting discusses Javelin anti-tank missile system and the M270 Multiple Rocket Launcher System - both supplied to Ukraine
The AFIO San Antonio, Texas Chapter (SATX) will be a real "shoot em up" session. Two segments to get you up to speed on the Javelin anti-tank missile system and the M270 Multiple Rocket Launcher System. Both weapons have been provided to Ukraine. Total program time is less than 30 minutes.
To receive Zoom Meeting ID, Passcode, and links, contact John Franklin, President, AFIO San Antonio Chapter, at satxafio@gmail.com, or call him at 210 863-0430.
---
Other Upcoming Events from Advertisers, Corporate Sponsors, and Others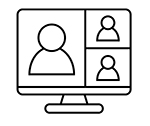 Thursday, 23 June 2022, noon - Washington, DC - Virtual Spy Chat with Chris Costa with Darrell M. Blocker - Virtual International Spy Museum Program
Join us for an online discussion of the latest intelligence, national security, and terrorism issues in the news. Spy Museum Executive Director Chris Costa, a former intelligence officer of 34 years, will be joined by Darrell M. Blocker, former Deputy Director of the CIA's Counterterrorism Center. Blocker is the Chief Operating Officer for MOSAIC Security, a strategic intelligence, crisis management, and executive advisory firm. He retired from government service after a successful 32-year career in the US intelligence community, including 28 years as a CIA operative. He was awarded the CIA's Distinguished Career Intelligence Medal and was recognized as the most senior Black officer in CIA's Directorate of Operations upon retirement in 2018. Blocker is an ABC News National Security Analyst and Contributor. He is also developing espionage-themed content in Hollywood, serving as a tv consultant, and volunteers with nonprofits dedicated to serving youth in the foster care system (Peace4Kids.org).
Visit www.spymuseum.org.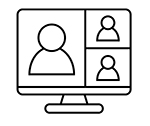 Wednesday, 29 June 2022, 3-4pm EDT - Virtual - "The Israeli Perspective on Strategic Intelligence" - featuring Col Itai Shapira, hosted by Johns Hopkins University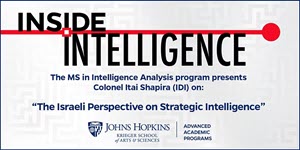 Michael J. Ard, JHU host, leads discussion with intelligence analyst Colonel Itai Shapira on "the Israeli Perspective on Strategic Intelligence."
Colonel (res.) Itai Shapira has more than 25 years of experience in the Israeli Defense Intelligence (IDI), where he has served in various intelligence analysis and management roles on the strategic, operational, and tactical levels. His last assignments included the deputy for analysis in the IDI's Research and Analysis Division (RAD), the head of the Syrian department in the RAD, and the head of the IDI's "Devil's Advocate" department.
Itai holds a B.A and an MBA from Tel-Aviv University and is a graduate of the Israeli National Defense College. He is currently a PhD candidate at the University of Leicester – studying Israeli national intelligence culture.
No charge to attend. Explore more or Register here.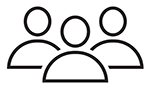 Wednesday, 27 July 2022 - See Website - CIRA National Summer Lunch Features John Brennan
Please join your CIRA colleagues for our Summer National Lunch!
The keynote speaker will be John Brennan. This will be a conversation with the former director. A cash bar reception will begin at 11:30am, followed by lunch and presentation. Lunch cost is $45 per person and includes salad, entree choice, sides, dessert, and coffee/tea. When you register for the lunch you will need to make a choice of chicken, salmon, or vegetarian entree. If you have a required dietary restriction please let us know for the venue may be able to provide alternatives.
Payment Details: If you pay by credit card on the website, you will be able to indicate your meal choice at the same time. If you are paying by credit card and bringing a guest(s), please send the name(s) and meal choices in an email to admin@cira.org.
Reservations with Credit Card Payment: Log in to the CIRA Website and click on "Online Payments"
Scroll down the page and click on the blue box named "Make Lunch Payment(s)"
Check Payment/Reservation: Credit card payments are strongly encouraged, but if you prefer to pay by check, it must arrive in our post office box by 19 July. You will need to send your meal choice in the envelope with your check. You will also need to include the name(s) of your guest(s) and their meal choice(s).
Mail your Check to arrive by Tuesday July 19th to: CIRA, PO Box 7154, McLean, VA 22106-7154
Additional Notes: Refunds? We are obligated to pay for the number of attendees guaranteed in advance, so refunds cannot be provided should you be unable to attend. Thank you for your understanding.
We will follow the VA Gov's COVID guidance, but will be taking additional precautions to keep our colleagues safe. Anyone not fully vaccinated must wear a mask.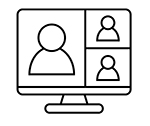 Tuesday, 2 August 2022, 6 - 7:30pm EDT - Virtual - The OSS Society's "Oh So Social" Conversation Series features General David Petraeus + Dr. Michael Vickers

General David Petraeus, USA (Ret.) and Dr. Michael Vickers talk one-on-one about the state of the world in this latest "Oh So Social" Virtual Conversation Series by The OSS Society.
Fee ranges from free to $1,000.
Register here
---
DATES VARY. Spy Tours in Washington DC Area: Spring has Sprung! Book a Spy-themed Tour Today
Former intelligence officers deliver tours of Washington D.C. and share unique insights on what it's like to operate in the world of espionage. Alternate dates and times or custom tours available upon request. Tours option include:
Questions or more information here or email Rosanne at rosanna@spyher.co
---
ITEMS FOR SALE AT AFIO FOR MEMBERS...including NEW ALL-BLACK SHORT-SLEEVED POLO SHIRT
Now available: Black short-sleeved polo shirts with Embroidered AFIO logo
Show your support for AFIO with our new Black Short-sleeve Polo Shirts. Shirts are shrink and wrinkle resistant of fine cotton with a soft, "well-worn, comfy" yet substantial feel. They feature a detailed embroidered AFIO seal. Get a shirt for yourself and consider as gifts for colleagues, family, and friends. Only $50 each including shipping.
Sizes for (M) men, only; Small, Medium, Large, XL, XXL, and XXXL. $50 per shirt.
You may pay by check or credit card. Complete your order online here or mail an order along with payment to: AFIO, 7600 Leesburg Pike, Ste 470 East, Falls Church, VA 22043-2004. Phone orders at 703-790-0320. Questions? Contact Annette at: annettej@afio.com.
PopSocket for cellphones or tablets
Show your support to AFIO while enjoying the convenience offered by our AFIO Logo PopSocket. The PopSocket is most commonly used as a stand and as a grip for your mobile phone or tablet; handy for taking selfies, watching videos, and for texting. The PopSocket looks like a small button or sticker which, when closed, sticks flat to your mobile device. However, its accordion-like design enables it to pop open for use. The benefits of using a PopSocket make it a must-have accessory for your mobile phone or tablet. It also aids in keeping your phone from slipping off your hand during use, falling, or breaking.
Price: $15. Order this and other store items online here.
---
Caps - Dark Navy with Navy AFIO Logo
An authentic silhouette with the comfort of an unstructured, adjustable fit. Fabric: 100% cotton. Unstructured. Fabric strap closure with adjustable D-clip. Price: $30. Order this and other store items online here.
---
Duffel Bags - Royal Blue and Black with Full Color AFIO Logo This duffel has it all when it comes to value, style and organization.
600 denier polyester canvas with polyester double contrast; D-shaped zippered entry for easy access. Front pocket with hook and loop closure. End mesh pocket Easy-access end pockets. Four durable, protective feet and built-in bottom board for added strength. Web handles with padded grip. Detachable, adjustable shoulder strap.
Dimensions: 11"h x 19.75"w x 9.75"d; Approx. 2,118 cubic inches
Price: $50. Order this and other store items online here.
---
AFIO Mug with color glazed logo. Made in America. Sturdy enough to sit on desk to hold pens, cards, paperclips, and candy.
This handsome large, heavy USA-made ceramic mug is dishwasher-safe with a glazed seal. $35 per mug includes shipping. Order this and other store items online here.
---
Guide to the Study of Intelligence and When Intelligence Made a Difference
"AFIO's Guide to the Study of Intelligence" has sold out in hard-copy.
However, it is available in digital form in its entirety on the AFIO website here.

Also available on the website here are the individual articles of AFIO's history project "When Intelligence Made a Difference" that have been published to date in The Intelligencer journal. More articles will be forthcoming in future editions.
---
Disclaimers and Removal Instructions
Weekly Intelligence Notes (WINs) are commentaries on Intelligence and related national security matters, based on open media sources, selected, interpreted, edited and produced for non-profit educational uses by members and WIN subscribers.
REMOVAL INSTRUCTIONS: We do not wish to add clutter to inboxes. To discontinue receiving the WINs:
a) IF YOU ARE A MEMBER - click here: UNSUBSCRIBE and supply your full name and email address where you receive the WINs. Click SEND, you will be removed from list. If this link doesn't open a blank email, create one on your own and send to afio@afio.com with the words: REMOVE FROM WINs as the subject, and provide your full name and email address where you are currently receiving them.
b) IF YOU ARE NOT A MEMBER, and you received this message, someone forwarded this newsletter to you [contrary to AFIO policies]. Forward to afio@afio.com the entire WIN or message you received and we will remove the sender from our membership and distribution lists. The problem will be solved for both of us.
CONTENTS of this WIN [HTML version recipients - Click title to jump to story or section, Click Article Title to return to Contents. This feature does not work for Plaintext Edition or for some AOL recipients]. If you wish to change to HTML format, let us know at afio@afio.com. The HTML feature also does not work for those who access their e-mail using web mail...however NON-HTML recipients may view the latest edition each week in HTML at this link: https://www.afio.com/pages/currentwin.htm
---
WINs are protected by copyright laws and intellectual property laws, and may not be reproduced or re-sent without specific permission from the Producer. Opinions expressed in the WINs are solely those of the editor's or author's listed with each article. Notices in the WINs about non-AFIO events do not constitute endorsement or recommendation by AFIO. AFIO Members Support the AFIO Mission - sponsor new members! CHECK THE AFIO WEBSITE at www.afio.com for back issues of the WINs, information about AFIO, conference agenda and registrations materials, and membership applications and much more!
(c) 1998 thru 2022. NOTE NEW ADDRESS: AFIO, 7600 Leesburg Pike, Suite 470 East, Falls Church, VA 22043-2004. Voice: (703) 790-0320; Fax: (703) 991-1278; Email: afio@afio.com
---
About AFIO | Membership Renewal | Change of Address | Upcoming Events | Chapter Locations | Corporate/Institutional Memberships | Careers in Intelligence Booklet | Guide to the Study of Intelligence | Intelligencer Journal | Weekly Intelligence Notes | To Make A Donation | AFIO Store | Member-Only Section | Code of Ethics | Home Page
Click here to return to top.
---